Storage and efficient space planning have become the need of the hour with shrinking living spaces. The trick is to get creative! Home improvement solutions need to be smart, aesthetically appealing and affordable. At Livspace, our designers have delivered some innovative ideas and product designs to get ahead of the problem – from layered and concealed storage options to smarter storage modules and multi-functional ideas. Take a look at the following ways to fit in storage spaces to improve the functionality of your home.
Home Improvement Idea #1: Island Counter with Wicker Baskets & Seating in the Kitchen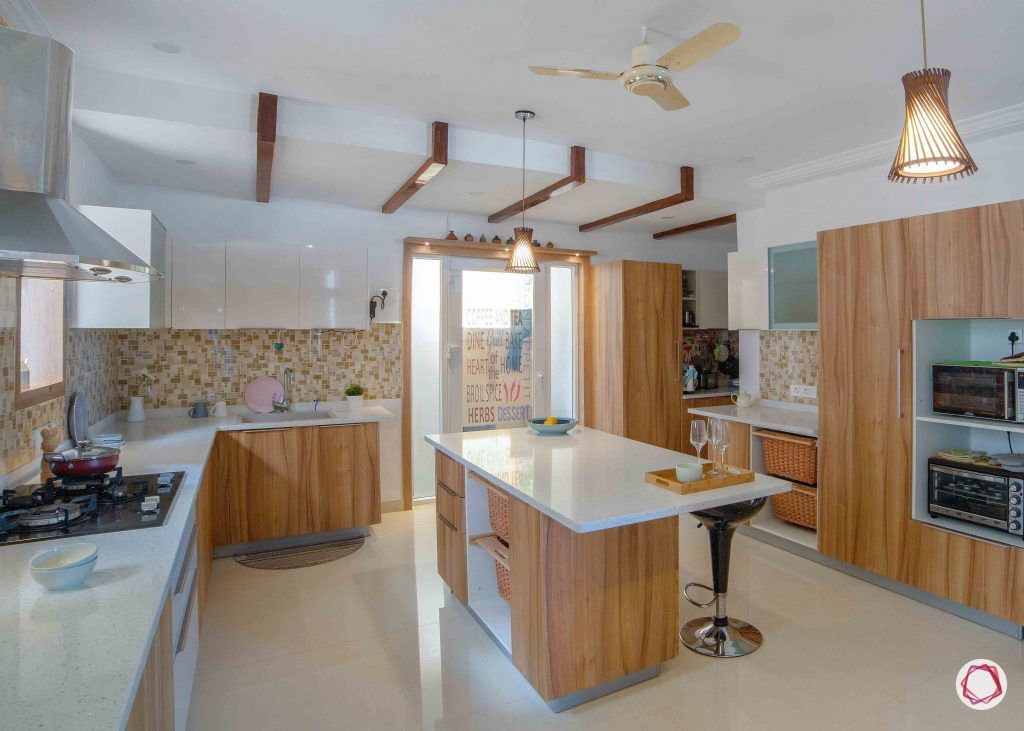 This island counter is not just a workstation or breakfast counter, it also serves another purpose. There are wicker baskets and drawers fitted into it for storage. The wicker baskets can hold all the kitchen linen and the drawers can hold the cutlery. This basically illustrates how smart design instantly improves the functionality of any space.
Home Improvement Idea #2: Concealed Storage Ledge in Bedroom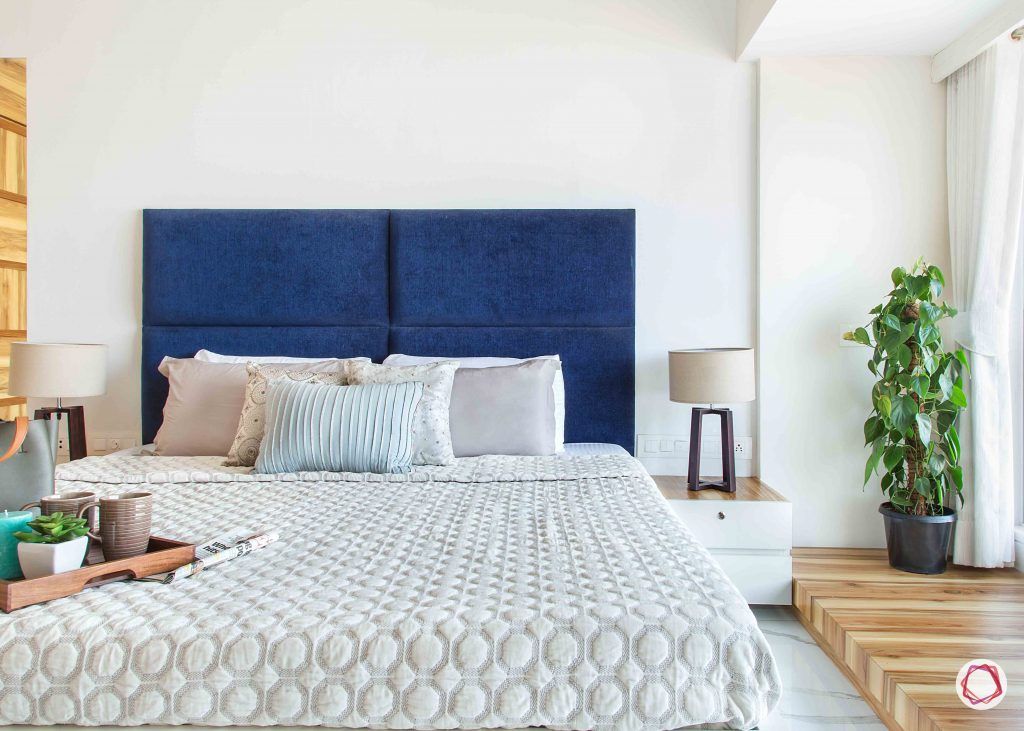 If you look closely at the wooden flooring on the right, you'll notice that it's a cleverly designed storage space. It runs 2 ft deep and can hold toys and books. This is a useful storage hack for parents who have to accommodate their kids in their room. All the toys go in and it can be covered up with a rug when you're having friends and family visiting you.
Home Improvement Idea #3: Under Staircase Storage in Living Room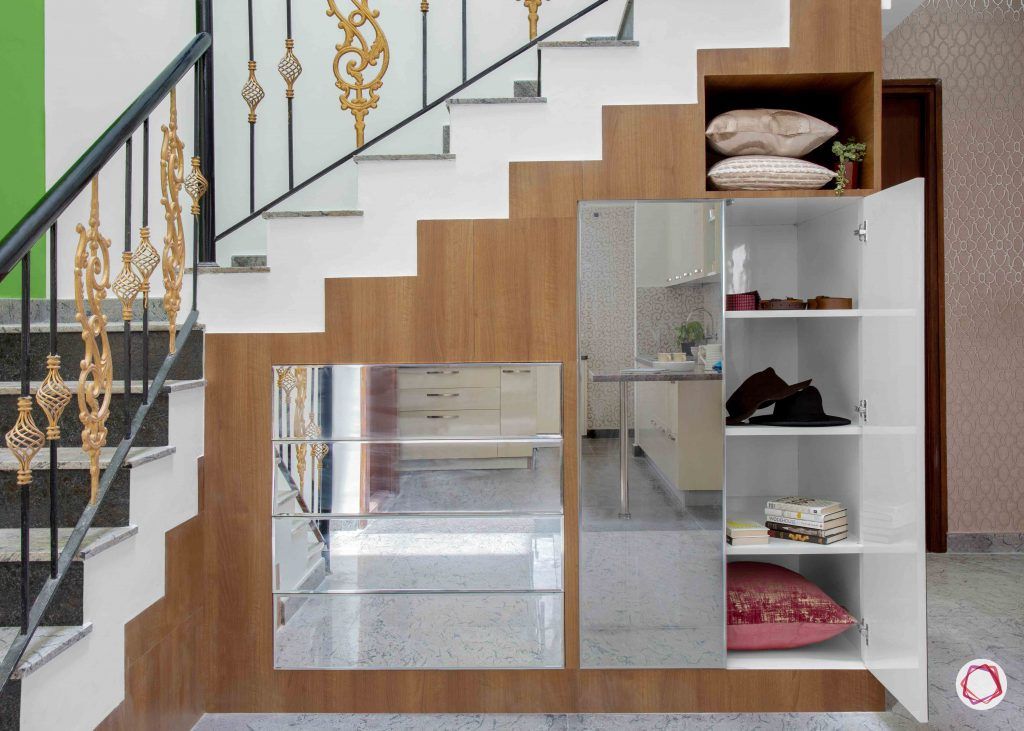 The whole point of home improvement is to find a functional use for space that is unused. In this case, the space under the stairs, that is usually a block of concrete, has been used to create cabinets. You can stow away all the extra cushions and table linen here along with books, bags and other tid-bits that you don't wish to display in your living room. It can also be used to keep pick-and-go items like hats, raincoats and umbrellas.
Home Improvement Idea #4: Using Dead Space in Dining Room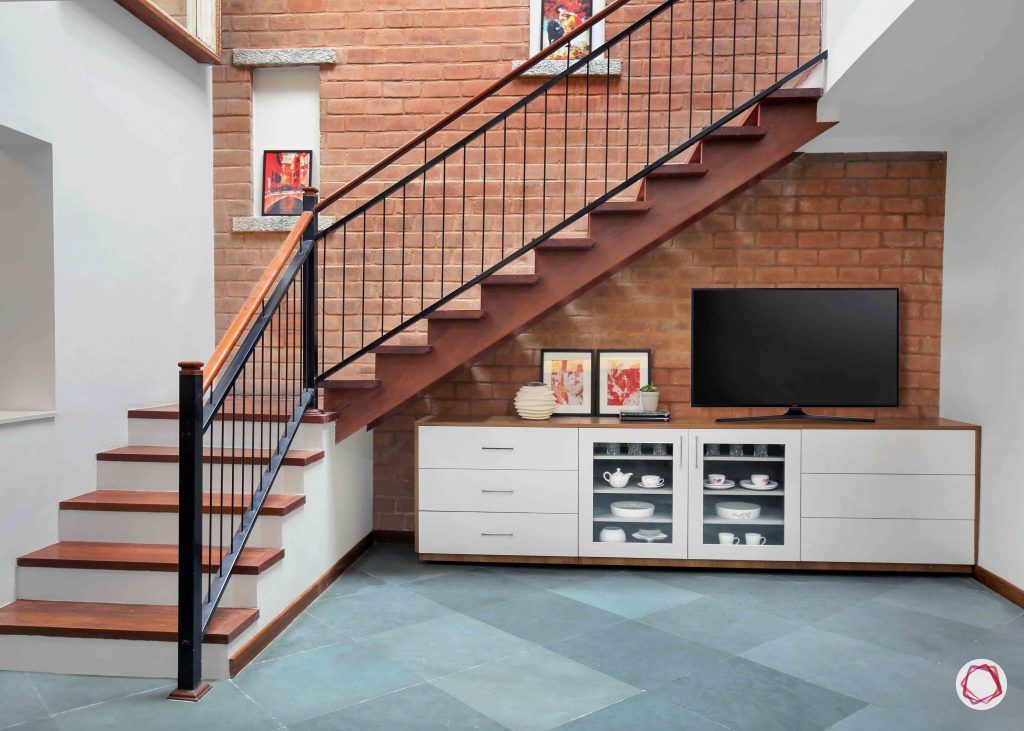 Space optimisation happens when we convert dead spaces into functional ones. This dining area has a staircase and the space under the stairs has been used to accommodate a crockery cabinet on which the TV stands. The surface of the cabinet can also be used to display collectibles and artefacts. All we need is some focus lighting fitted under the stairs to set the mood for a dreamy evening.

Home Improvement Idea #5: Seating-cum-storage in Study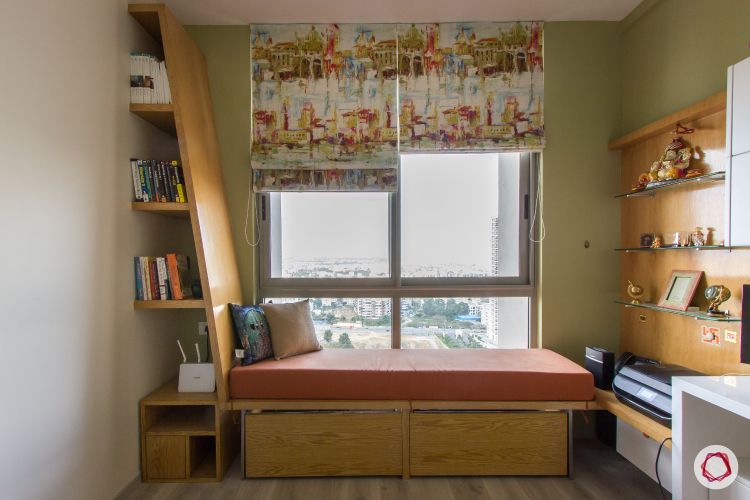 Having a reading nook at home is every bibliophile's dream. However, people often have to forgo this in favour of more storage or an extra bedroom for guests. But we are telling you that you can have your cake and eat it too if you bank on the right storage hacks! This customised reading ledge is fitted with a bookshelf and has storage boxes underneath. Not only does it offer you a sunny spot by the window to read but can also acts as a daybed for guests.
Home Improvement Idea #6: Multi-functional Units in Kids Room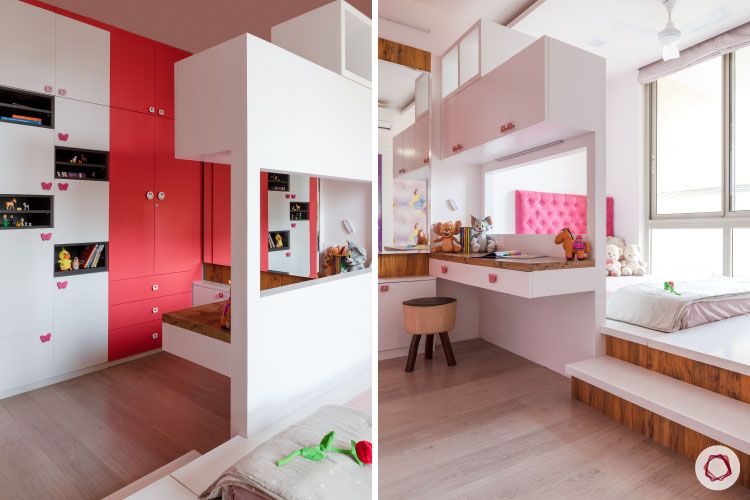 Growing kids have a lot of stuff (read toys, books and other paraphernalia); they also need a decent amount of room to play, work on their projects and host slumber parties for friends. Hence, a kid's room is often a playoff between storage and space. Adding too much storage naturally reduces the free space available.

A multi-functional unit like this one could do the trick in such cases. The platform bed here has hydraulic lift storage. The entire 10 ft by 5 ft space underneath the bed can be used to store toys, books and miscellaneous childhood treasures. This leaves plenty of room for activities. Additionally, the study area fitted with the bed also has shelves and cabinets.

Every corner of your home can be put to use if you follow smart design principles. The ideas we've given above cover ways to fit storage space into any room in a house so that you are never short of options.

If you found these home improvement tricks inspiring, also explore Smart & Space-Saving Ways to Boost Kitchen Storage.
Send in your comments and suggestions.