A stunning home bar can up the ante of your hosting game. It can become a cool place for your friends to spend the weekend or become your time-out zone after a long day. Either way, you need to plan it right to work for you and focus on what makes the zone appealing. Here are some steps to consider while creating a bar area at home.
Home Bar Design Step #1: Answer These Questions First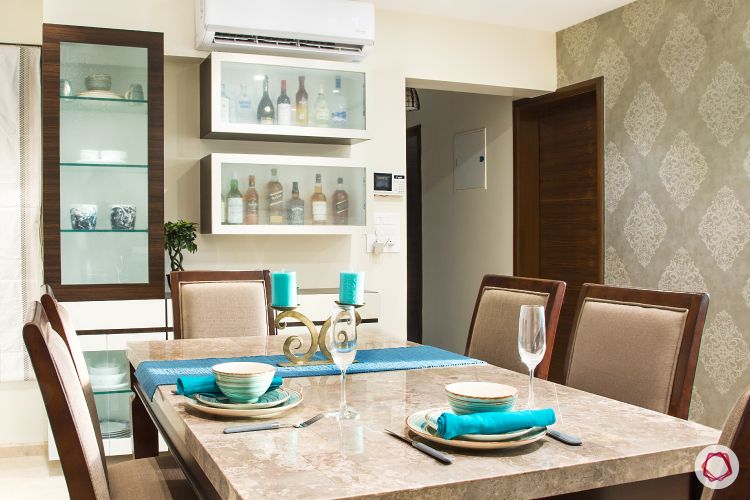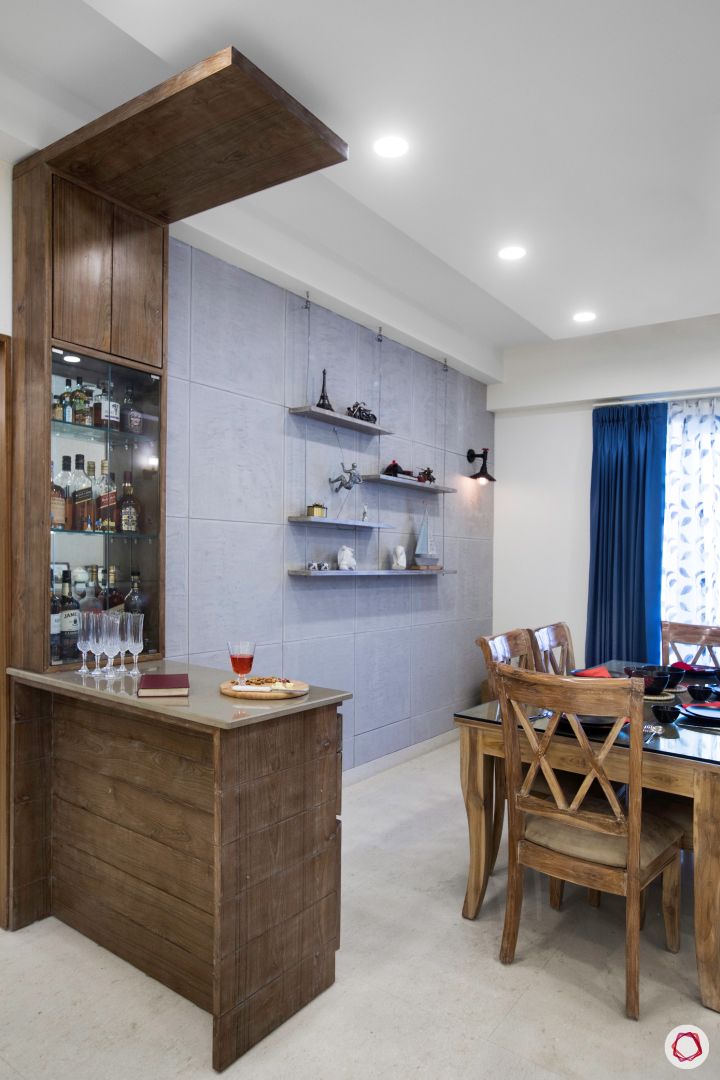 Before you get a bar installed, answer these simple questions. This will help you get a design personalised to your liking.
Are you planning to enjoy a drink alone or have friends over?
Do you have a collection of bottles to store, or take store 1-2 bottles at a time?
Will you stack all your glassware in the bar?
Want to flaunt the bar when visitors come over or keep it a secret affair?
Based on all these questions, you can decide on the storage, seating, size and place. Let's look into each of these aspects separately.
Home Bar Design Step #2: Location of the bar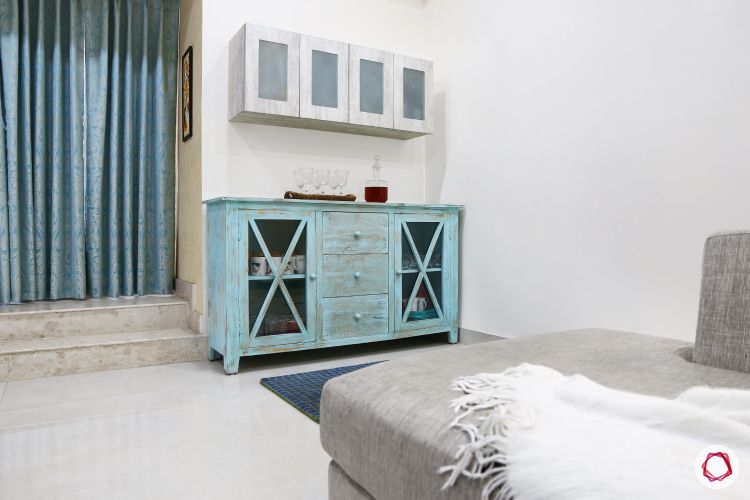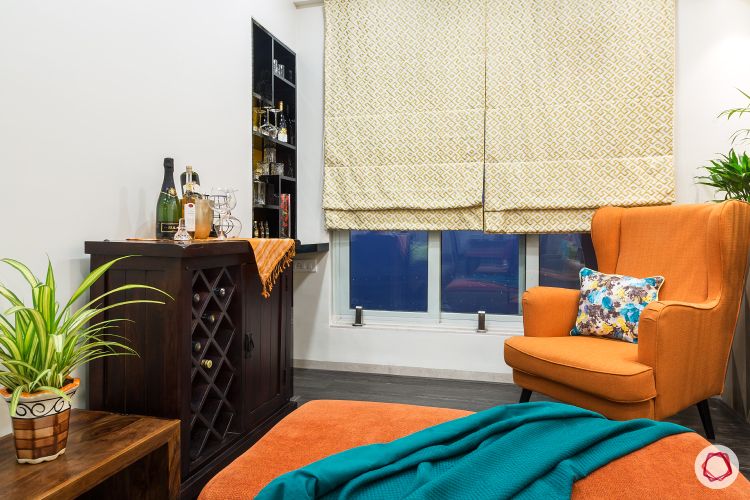 This depends on what storage units and seating capacities you plan to have. Check your floorplan and see where you can spare a corner. A spare room, a niche or even a large living room can house your bar unit. For privacy, place one in your bedroom or in an extension of your kitchen. Your balcony can also give you a great spot with a view!
Home Bar Design Step #3: Size and Shape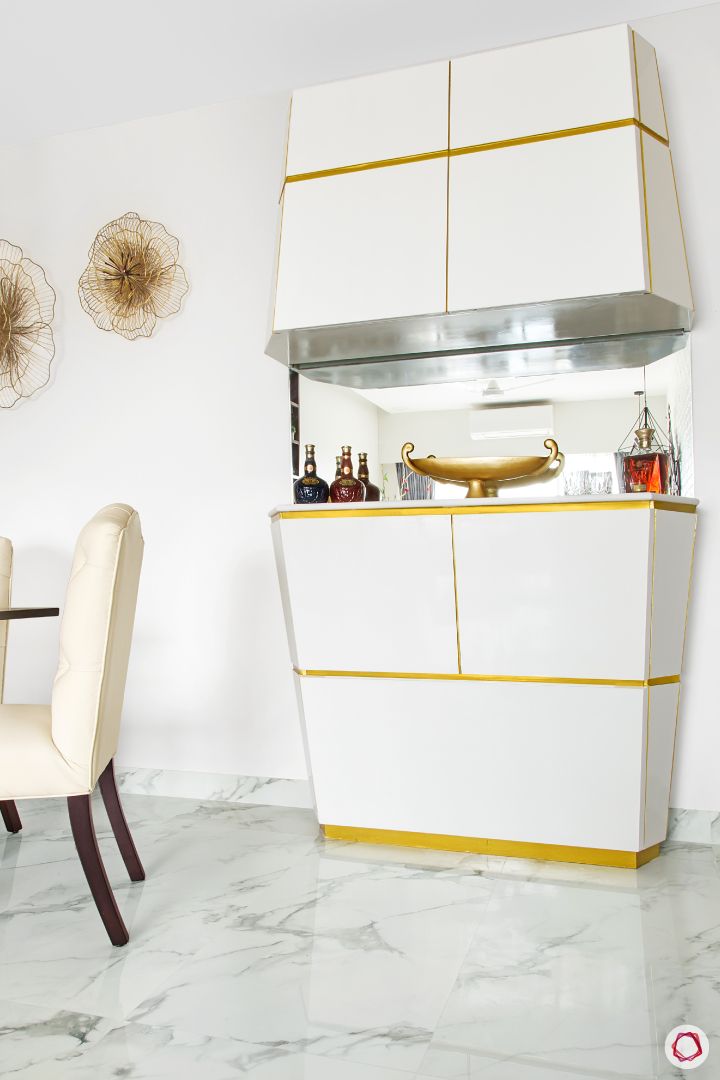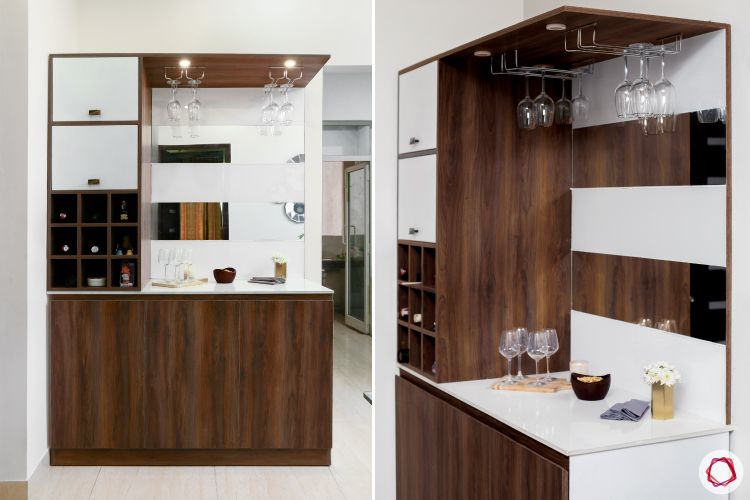 For a compact home, wall-mounted or built-in bar units work great. If you can spare some space, a full-fledged bar area with seating and counter space can be created to entertain guests. The size of your bar also varies on what you want to stock and how you want to flaunt your glassware. You can also try something unique with different shapes. The design is all based on your creativity and the space available.
Home Bar Design Step #4: Storage Ideas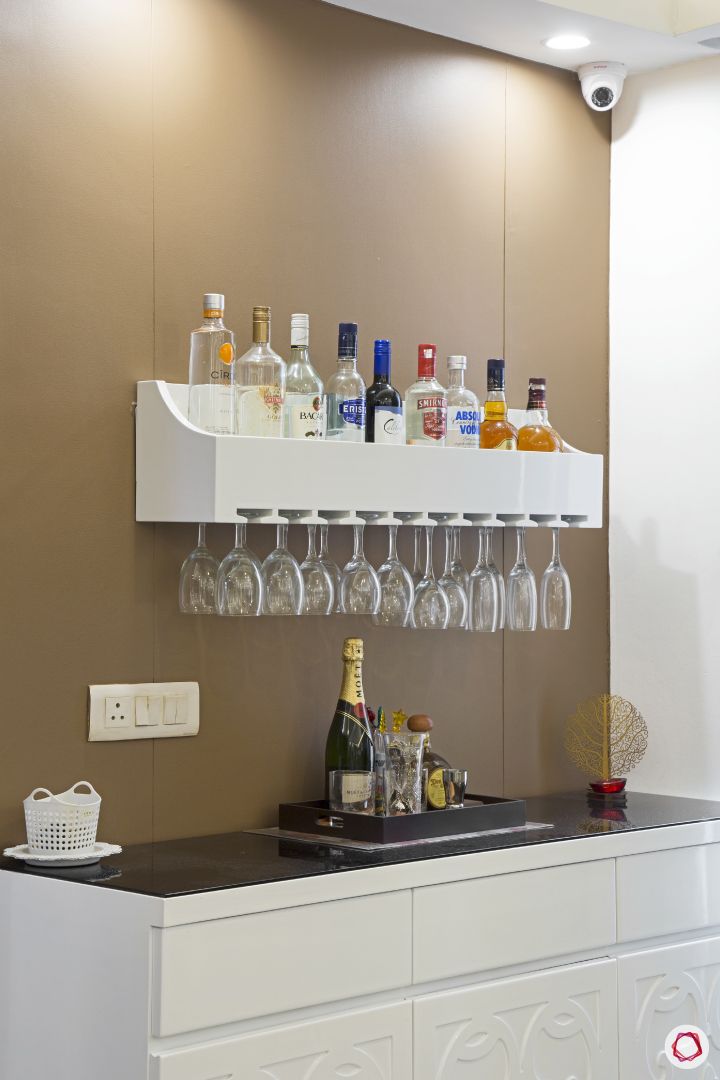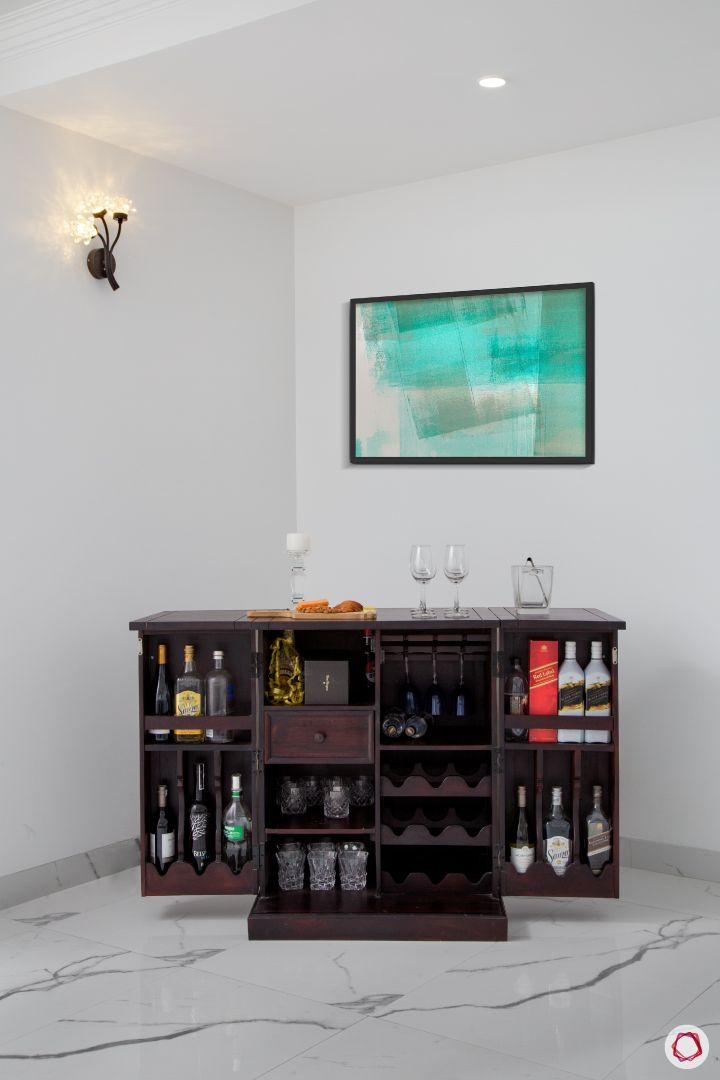 Storage for bar units is not just restricted to shelves and cabinets with glass shutters. You can have fancy wine holders, glassware sockets and much more to give it a classy look. Find out what works well to accumulate all your essentials while designing the unit.
Home Bar Design Tip #5: Seating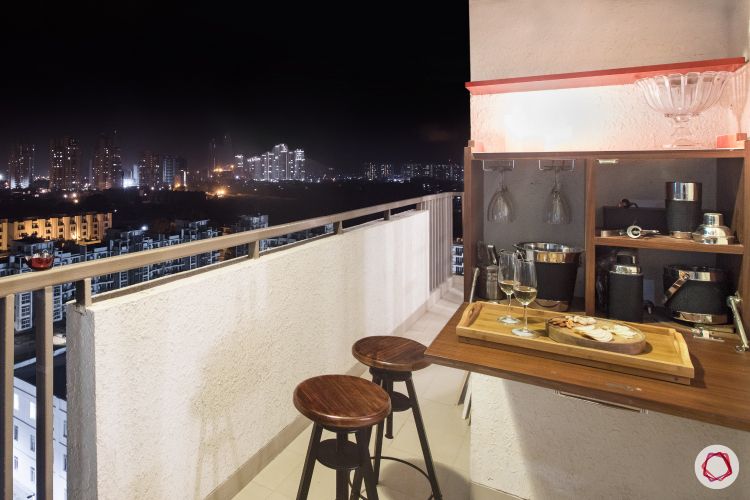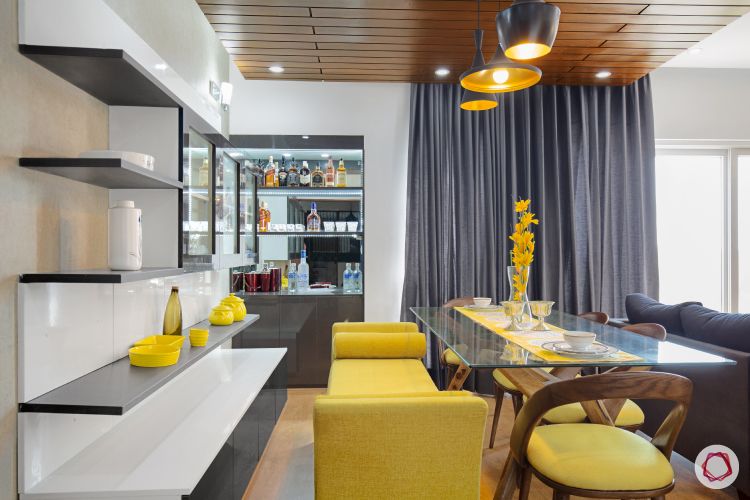 Most important of them all is comfortable seating, to enjoy the refreshing mix. Based on the size of your bar, you can opt for high chairs or small bar stools. Keep the seating close to the bar, even if it is wall-mounted so that you won't have to tire yourself to get another refill. For a casual, cosy feel, you can also bring in poufs and ottomans too.
Pro Tip: A bar unit in the dining room can use dining furniture for seating.
Home Bar Design Tip #6: Decor & Colour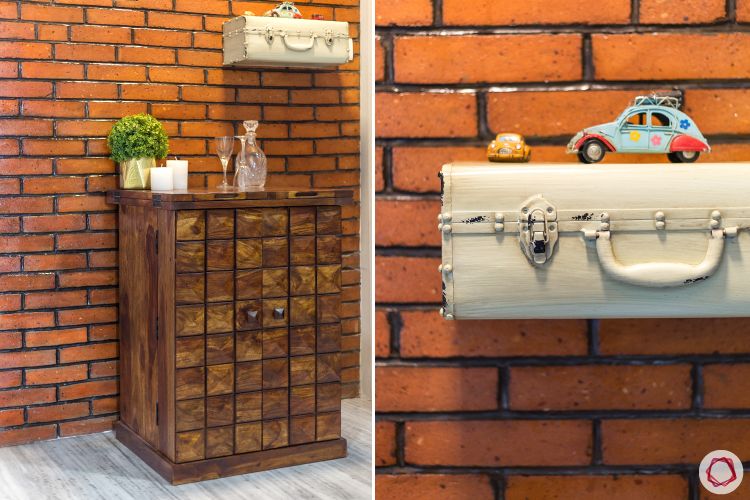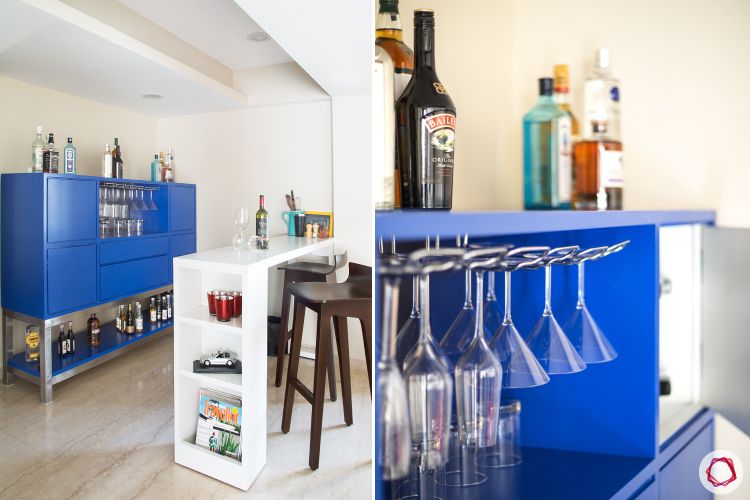 From sophisticated wooden tones to bright blues, your home bar can exude the perfect ambience with the right colour and style. You can also amp up the aesthetics with a vintage charm or add a dash of contemporary style. It all depends on what theme you are trying to set up to unwind and relax.
Home Bar Design Tip #7: Lighting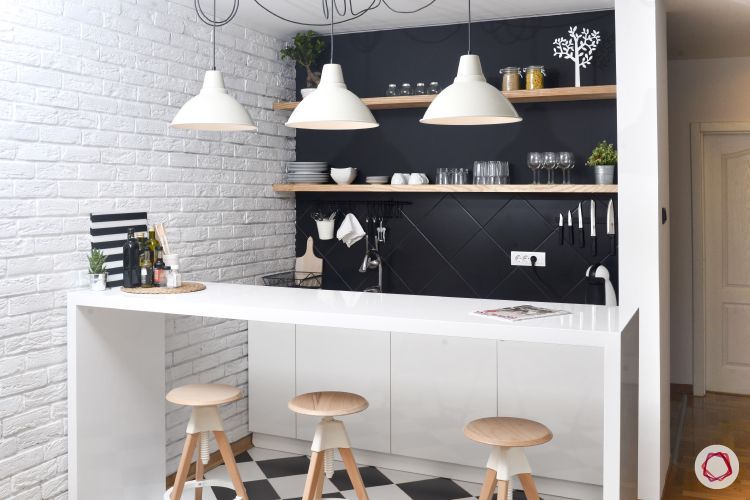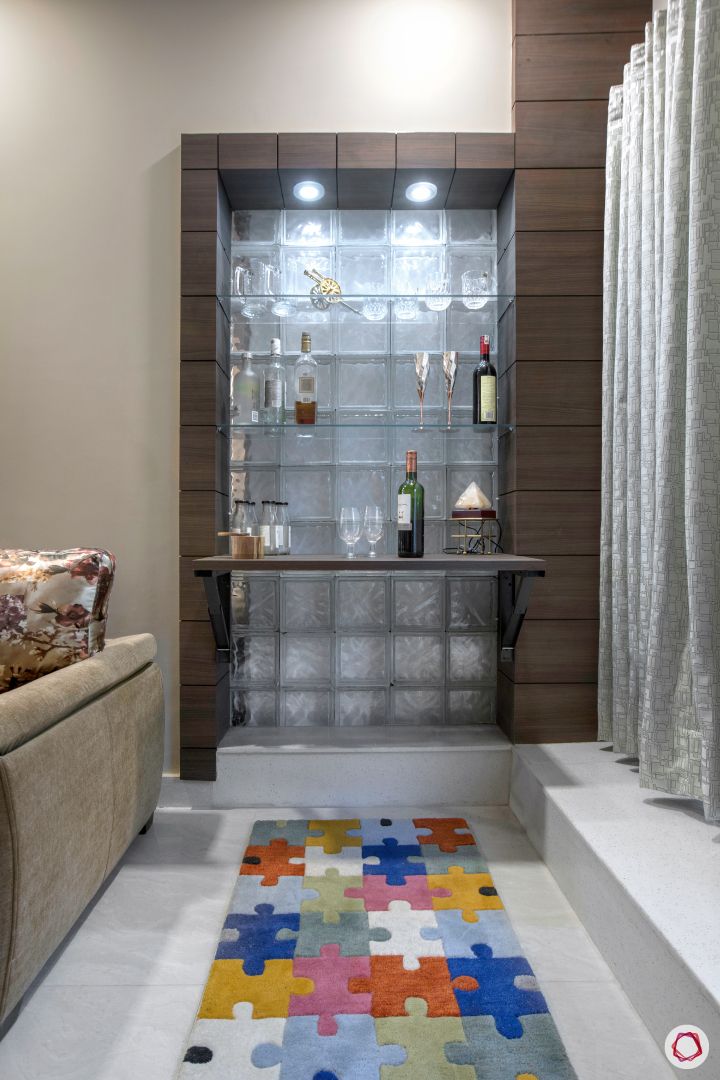 Lighting is just what you need to set the mood! Would you prefer a brightly lit bar area or some dim lights to get you started? You can choose recessed lights for compact spaces, and opt for a pendant light for bar nooks with counters. Wall sconces and track lights can be a stylish lighting choice for wall-mounted units. For more drama, consider incandescent bulbs that are in vogue to enhance the charm.
Check out Bar Designs for Small Apartments for more ideas!