Wooden furniture has always been a popular choice for Indian homes. However, you'd be hard-pressed to find high-quality solid wood furniture at a nominal price. So, most of us opt for more affordable alternatives, like veneer or laminate, with decorative finishes. Also, we choose them over solid wood because these simulate the look and feel of wood. This leads to the question – laminate vs veneer, which is a better finish?
Veneers and laminates (commonly called as Sun Mica in India) are the most common finishing materials for furniture made of MDF, particleboard, plywood or solid wood. And before we begin comparing, it is important to note that the differences between veneer and laminate give each of them their own merits. While design and aesthetics are an important concern, you should not forget about durability and cost.
What Is a Laminate Finish?
A laminate is an artificial material made by pressing together thin layers of flat paper and plastic resins at a high temperature and pressure. One of these layers of paper is the decorative paper, which gives the laminate its colour or printed pattern. To make things easier, we made a quick video about laminates for you.
What Is a Veneer Finish?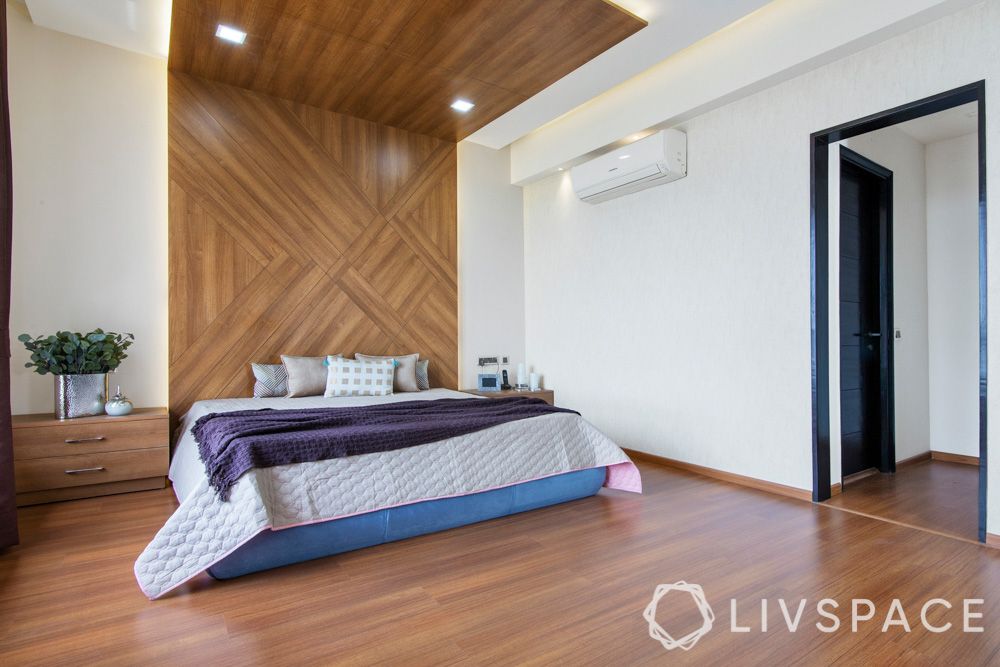 A veneer is technically a thin layer of hardwood which is stuck to the core material's surface using strong adhesives. In fact, it can be used to hide the lower quality or less appealing look of a core material to make the item look flawless and expensive.
Let's take a closer look at the two materials and understand all the differences between laminate and veneer. In this debate of laminate finish vs veneer finish, we have covered all the aspects that majorly impact our decision when it comes to choosing one of these materials.
Laminate vs Veneer: Which Is a Better Finish?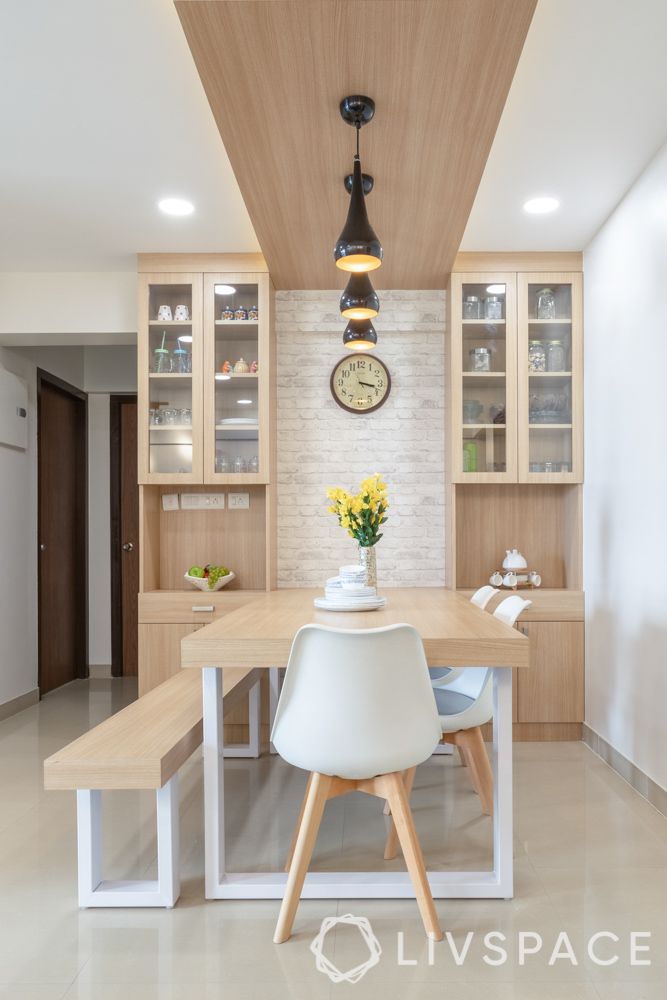 Laminate vs Veneer: Variety
Laminate: Available in numerous colours and shades, these can be broadly classified into textured, high gloss, soft and matte. Comparatively, textured laminates replicate the feel of materials like wood or stone. As a result, one can use different types of laminates according to one's personal style to cover their core material like MDF.
Veneer: There are a few types of veneer laminates, each serving a particular purpose. Accordingly, you can classify veneers into raw, paper backed, phenolic backed, laid up, reconstituted veneer and wood on wood. Since it is a natural material, veneer is available in a limited number of shades when it is about laminate vs veneer.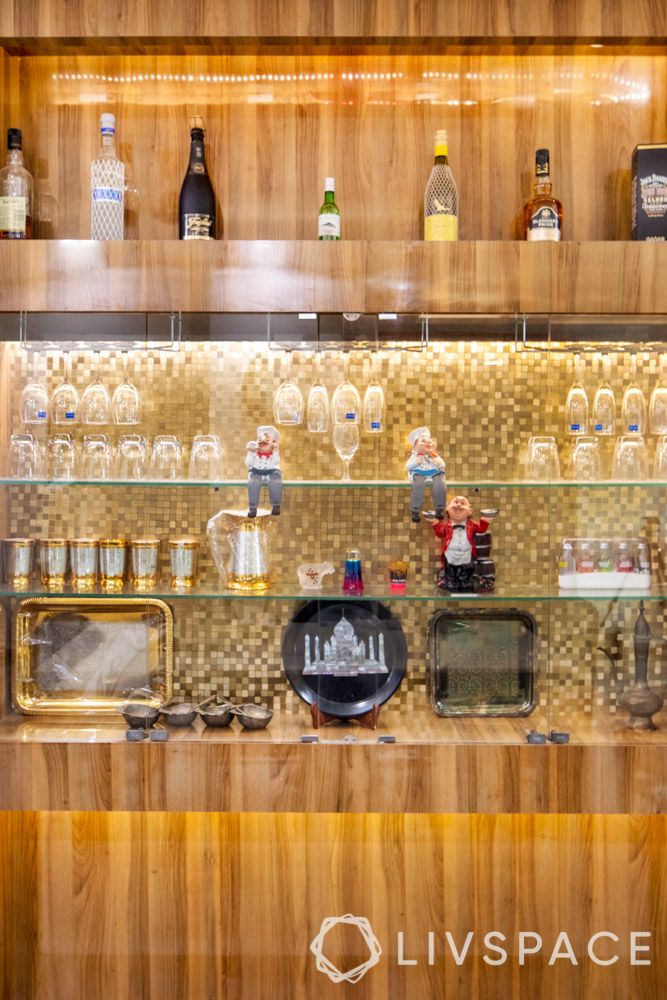 Also Read: Matte vs Glossy Finish: Which is the Best Choice for Your Home?
Laminate vs Veneer: Maintenance
Laminate: Laminates are definitely easier to maintain. This difference between veneer and laminate goes a long way. That's because laminates are not only scratch-resistant and waterproof, but also retain their look for years.
Veneer: When it comes to laminate vs veneer, veneers require more maintenance. This is because you will need to polish veneer surfaces from time to time to maintain its look.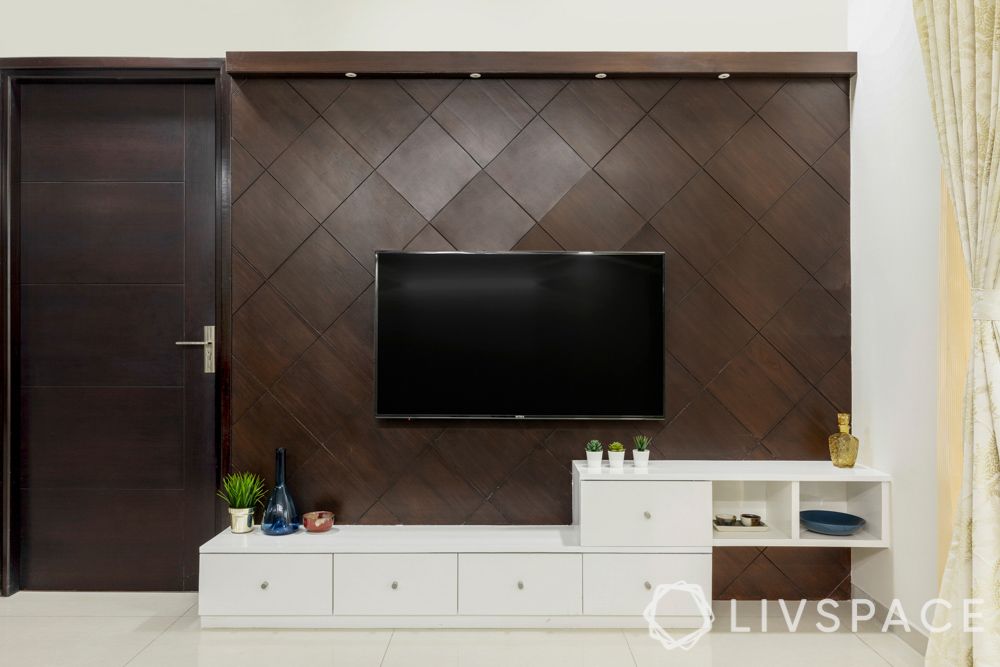 Laminate vs Veneer: Aesthetics
Laminate: These are available in a variety of colours and designs. But since these are mass-produced, one wooden laminate sheet can look the same as the other. Hence, laminate sheets might not possess the uniqueness in wooden grains like veneer laminates do.
Veneer: Since veneer laminates are wood-make, they can maintain the elegance and grace of their parent material. If this difference between veneer and laminate matters, then know that each veneer can be distinctive, adding a unique and rich feel to furniture.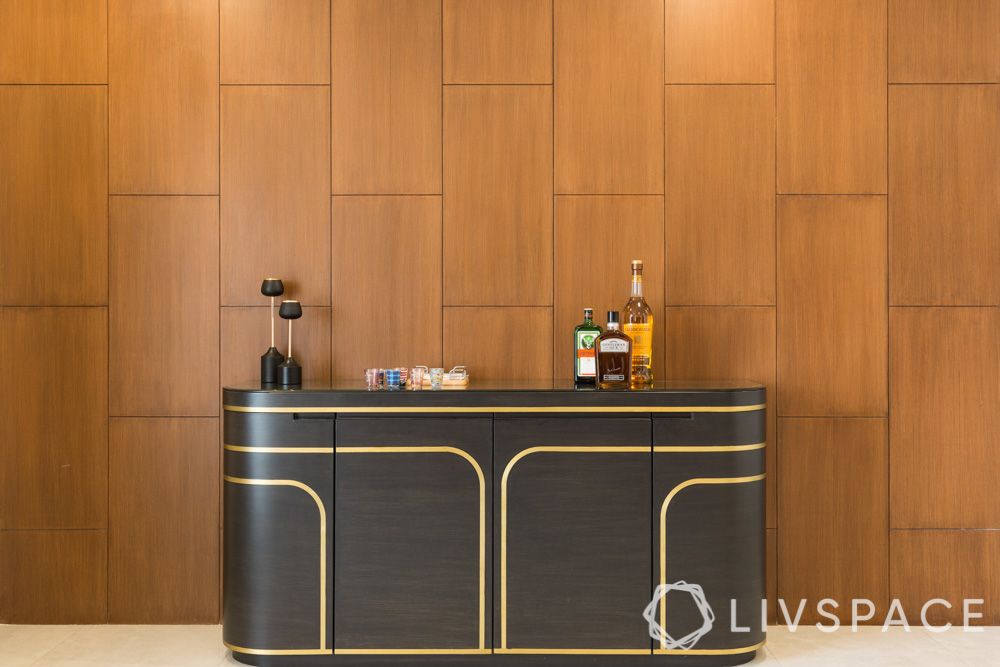 Laminate vs Veneer in Terms of Durability
Laminate: Laminates are known for their durability and reliability. Since it looks like wood, and you stick it to a strong core material, it is typically durable and can resist scratches and stains.
Veneer: Veneers are usually not as durable as laminates. They might require maintenance and care since they can be more prone to scratches. As a result, most rented homes have laminate finishes and not veneer finishes.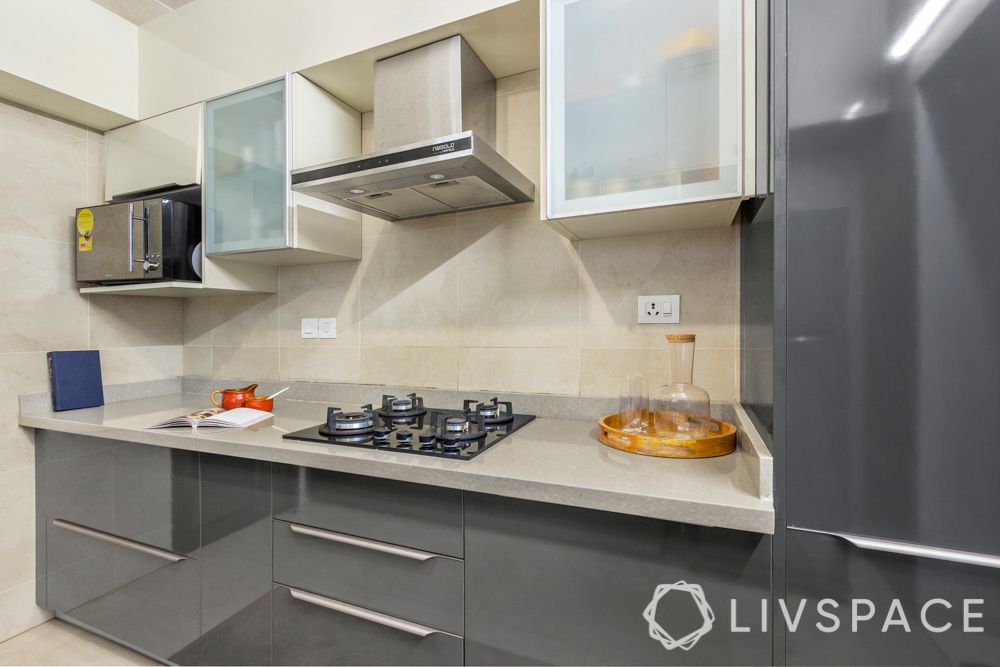 Laminate vs Veneer: Cost
Laminate: These materials are usually pocket-friendly and more affordable as compared to veneers. In fact, the price of laminates depends on the quality and the brand.
Veneer: High-quality veneers can be much costlier than laminates. The veneer vs laminate cost difference sometimes also depends on the raw materials and the process of making. For instance, the value of veneer depends on the type of wood.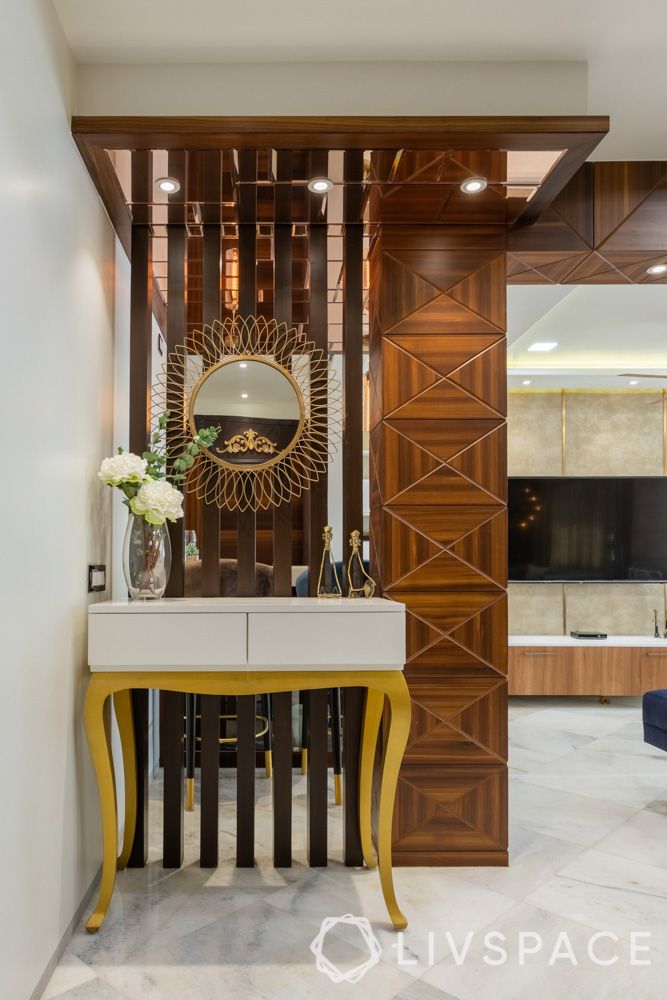 Laminate vs Veneer: Utility
Laminate: Since they are durable, laminates are the better choice for kitchen cabinets. Also, this material is the best choice for wardrobes and other frequently used furniture.
Veneer: If there is furniture that you intend to use as statement pieces or as focal points, then veneer laminates are preferable. Seeing that, they can add aesthetic value and have a distinctive look compared to other materials.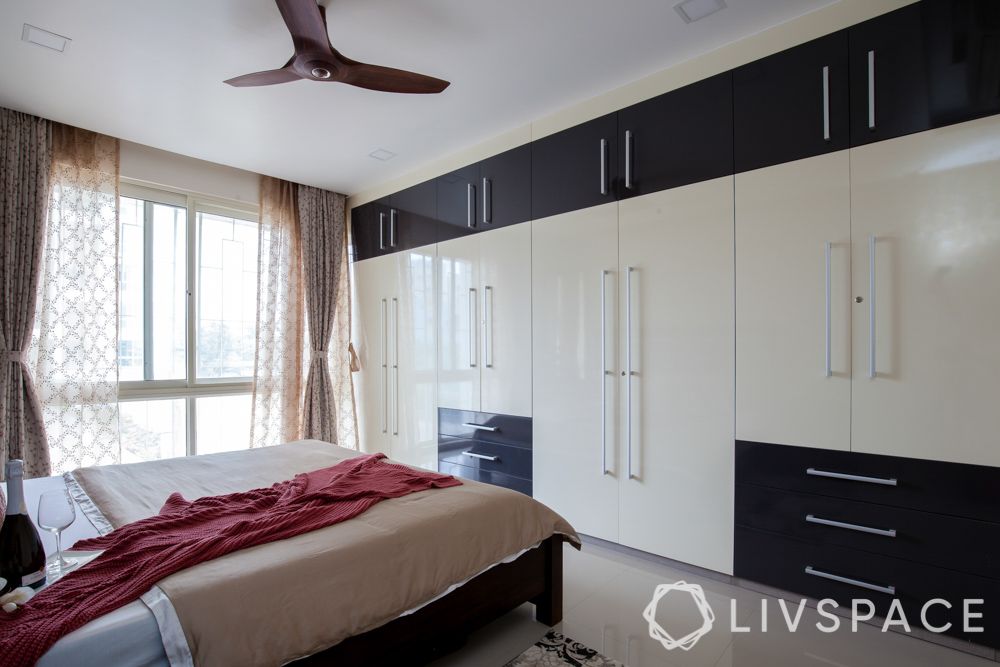 Laminate vs Veneer: Resistance to Heat
Laminate: When it comes to protecting your furniture from heat, laminates do a better job as they have higher resistance. However, if they are exposed to extreme heat over a long period of time, they can get damaged.
Veneer: Veneer is usually pasted on the core material of your furniture using resin glue and when exposed to heat, there are chances that this glue loosens. You also need to keep your veneer furniture from being exposed to sun daily, as it can cause discolouration on the surface.
Laminate vs Veneer: Resistance to Water
Laminate: Laminates have higher resistance to water when compared to veneers. This is why they provide better protection to your furniture from spills. The AquaBloc technology by Livspace ensures that even moisture doesn't seep in to your furniture and cause damage. You can even claim a flat 10 years warranty* on your modular furniture from Livspace!
Veneer: These sheets can be more porous when it comes to comparing laminates vs veneer. Therefore, all spills need to be cleaned immediately to avoid damaging consequences, like permanent stains and loosing of resin glue.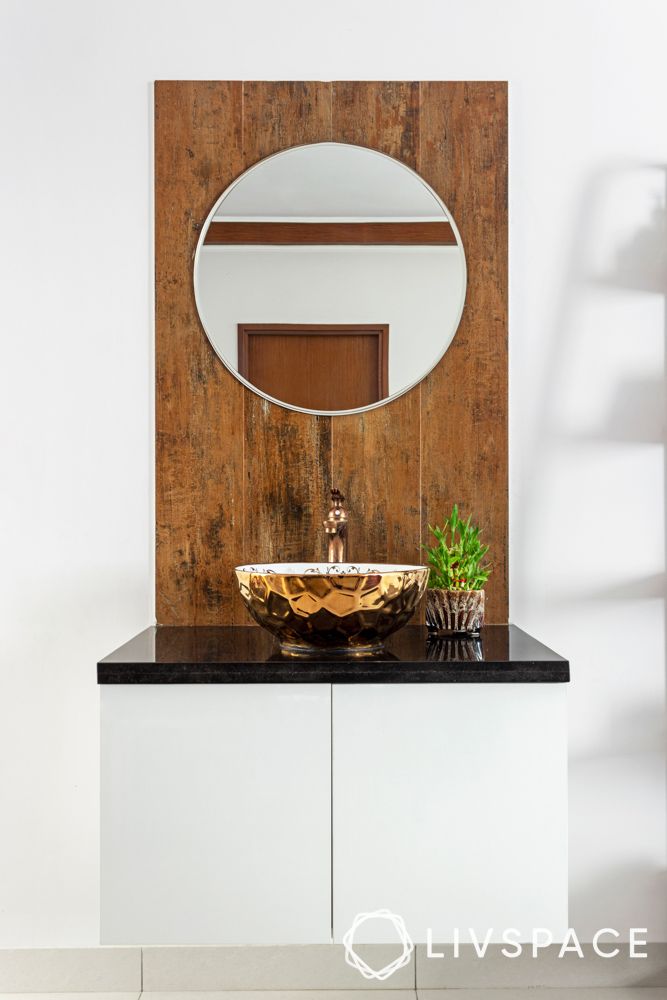 Laminate vs Veneer in Terms of Sustainability
Laminate: These sheets are made of resins, plastics and adhesives which are not as environment-friendly as you'd like them to be. Additionally, you may not be able to reuse these sheets either and hence, even though they are more economical, they can be harmful to the environment.
Veneer: A veneer finish can be renewed: you can use DIY methods to make it look new again. Moreover, veneer sheets are biodegradable and hence easier to dispose. This difference between veneer and laminate makes a lot of difference to people who are trying to live a more sustainable life.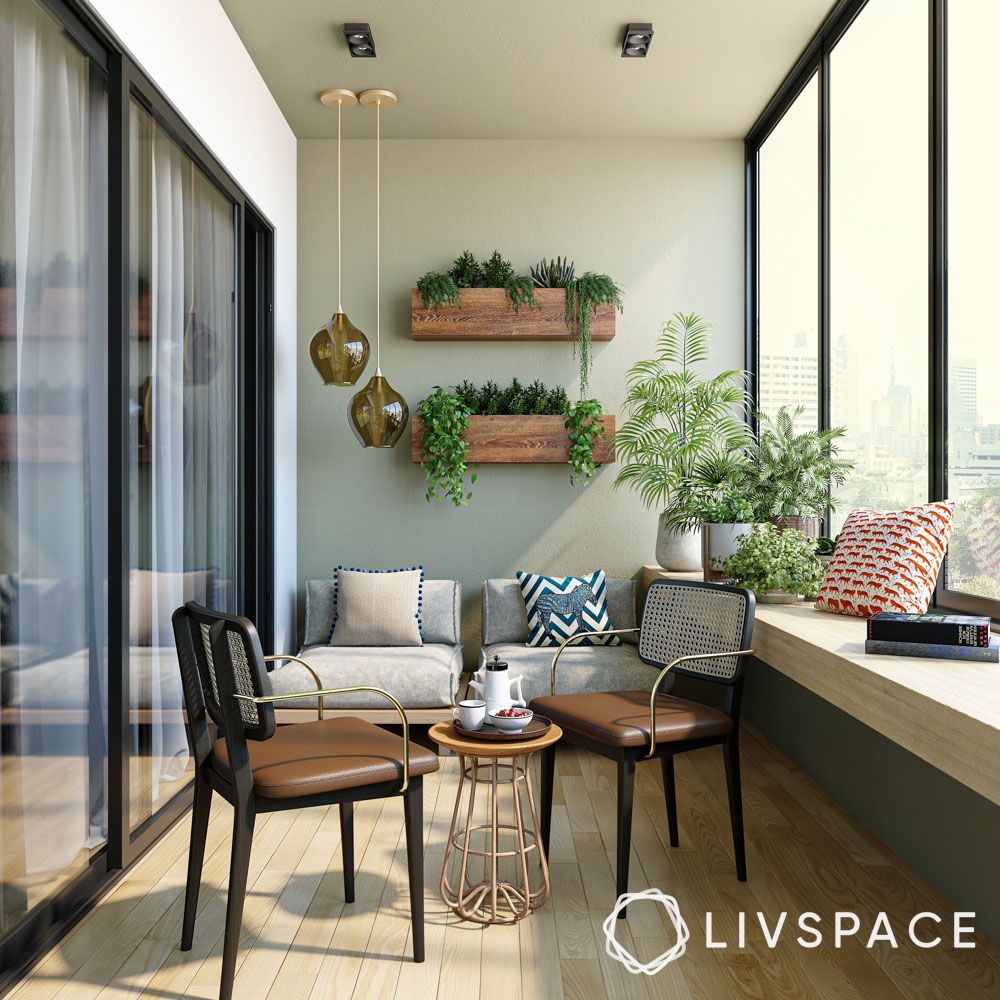 Also Read: All About Laminates: Cost, Types, Finishes, Maintenance and Tips to Choose
Summary:
Veneer
Laminate
Maintenance
High
Low
Durability
Low
High
Cost
High
Low
Scratch-Resistance
No, but can be
sanded and polished
Yes
Appearance
Unique Patterns
Repetitive Patterns
Heat-Resistance
No
Yes
Water-Resistance
No
Yes
We hope these tips guide you, the next time you are deciding between laminates and veneers for your home! Since these are not the only materials that leave us confused with choices, we have more such comparisons for you. Accordingly, you can find out the difference between vitrified tiles and marble from here: Vitrified Tiles vs Marble: Flooring Options for Your Home.
How Can Livspace Help You?
We hope you found our ideas useful! If you want beautiful interiors for your home, then look no further. Book an online consultation with Livspace today. Send in your comments and suggestions to editor@livspace.com