MDF or medium-density fibreboard is an engineered-wood, made of wooden particles glued together with resin under extreme heat and pressure. This product has been replacing the use of wood in furniture and modular products. Some tell us that it is a low-grade material that breaks easily under pressure or swells when exposed to water. Many a time, its durability and shelf life have come into question.
Despite being economical and widely used, it has somehow earned the reputation of being an inferior-quality material in the Indian market. Yet, opposing this belief, many homeowners with MDF furniture or modular kitchens and wardrobes are happy about the end result. Here are 5 things you should know about MDF material!
1: What Is MDF material?
As our video tells you, MDF is engineered wood—one of the most versatile and popular core materials available. So basically, small wooden particles are glued together with resin and compressed at high temperatures. However, this is not of inferior-quality as it's engineered. In fact, it's better than wood, as it doesn't have knots or blemishes. Carpenters feel these are low-quality as they need specialised tools to work on them, and with traditional tools, it will easily chip.
Being an engineered material, when it first came out decades ago, this material had its issues. Over the years, manufacturers have evolved the MDF material into a far superior product.
2. Livspace's MDF Is Moisture-Resistant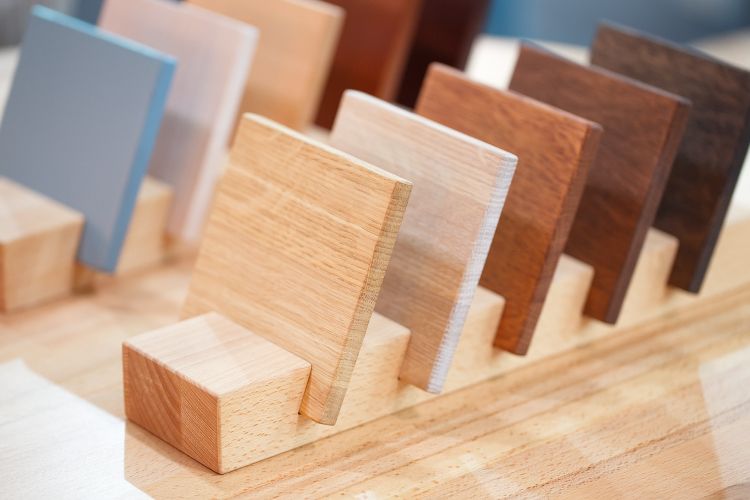 This material isn't the best when it comes to moisture resistance. We agree. However, Livspace's AquaBloc technology ensures that the MDF panels used in your modular furniture are safe from any moisture.
Moreover, you don't normally use it to make sinks and countertops. So, there is no way how water can reach the cabinets. Also, no one uses MDF directly in a modular kitchen and is accompanied by a laminate or membrane finish. Thus, when it is properly sealed on all ends, you won't have to worry about it being exposed to water.
3. Handles Weight Alright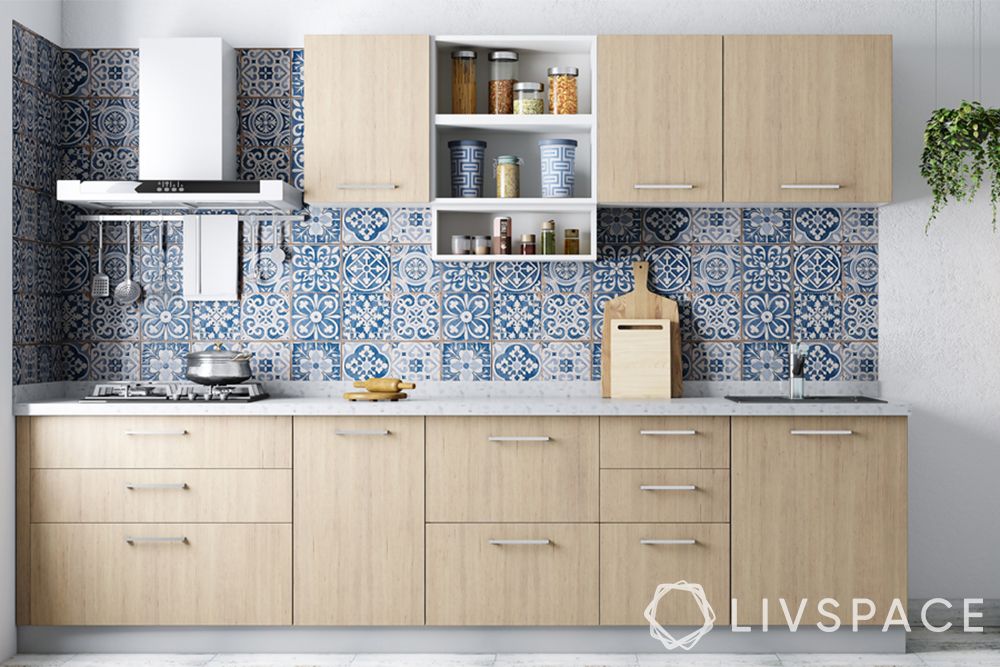 MDF cannot withhold a lot of weight when compared to plywood or normal wood. But, what does that really mean? That's a myth because it can easily withstand 50-60 kilograms of weight. No single cabinet holds 50 kilograms of essentials at once. Hence, there is no need to worry about the weight MD can hold. So if your cabinets happen to fall off, then it's possible that the carpenter has not fastened it properly to the wall.
4. Is MDF Good?
With all the controversies surrounding it, MDF has been rather unpopular in the Indian market. Indian carpenters have dominated the world of 'materials' and they're not exposed to this material and its rich benefits. So, let's break it down for you.
In terms of consistency, MDF is more compact, dense and homogenous than plywood. It can be argued that this was not the case when it was first introduced. Today, with the advances in manufacturing and technology, high-end MDF once processed into a panel is more durable than natural wood.
Unlike solid wood, which has natural variations in its structure like grain patterns and knots, MDF is a smooth and homogeneous material. This makes it an ideal core material that can be machined without it disintegrating or splintering. Plus, this core material is compatible with every finish you can think of.
5. Great for Shutters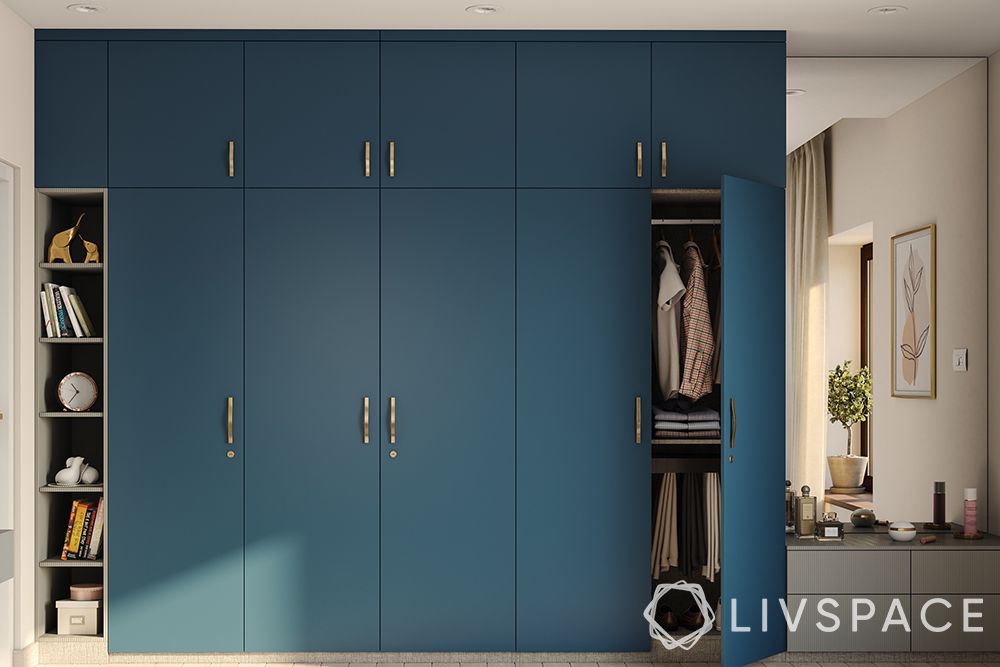 When compared to solid wood, MDF does not warp. Since shutters need a lot of opening and closing, they will function smoothly if they're made from MDF. The same works for hardware as well.
Plus, you shouldn't use shutters made from plywood. Moreover, this core material can be painted, giving a great finish and well-desired result.
Now that you know there is no reason to fear this material, give your home the desired look without burning your pockets. Here are more options you can consider for your kitchen.
How Can Livspace Help You?
We hope you found our ideas useful! If you want beautiful interiors for your home, then look no further. Book an online consultation with Livspace today. If you have any thoughts and suggestions you'd like to share with us, we're all ears! Drop us a line at editor@livspace.com.