Wardrobe shutters are one of the most customisable aspects of designing a wardrobe for a bedroom or living space. Design enthusiasts can have a field day choosing from a plethora of options ranging from laminates and solid wood to experimental glass and mirror. To step up your wardrobe game while keeping in line with the design of the rest of the space, consider these materials for wardrobe shutters that'll take the cake:
Wardrobe Shutters Material #1: Glass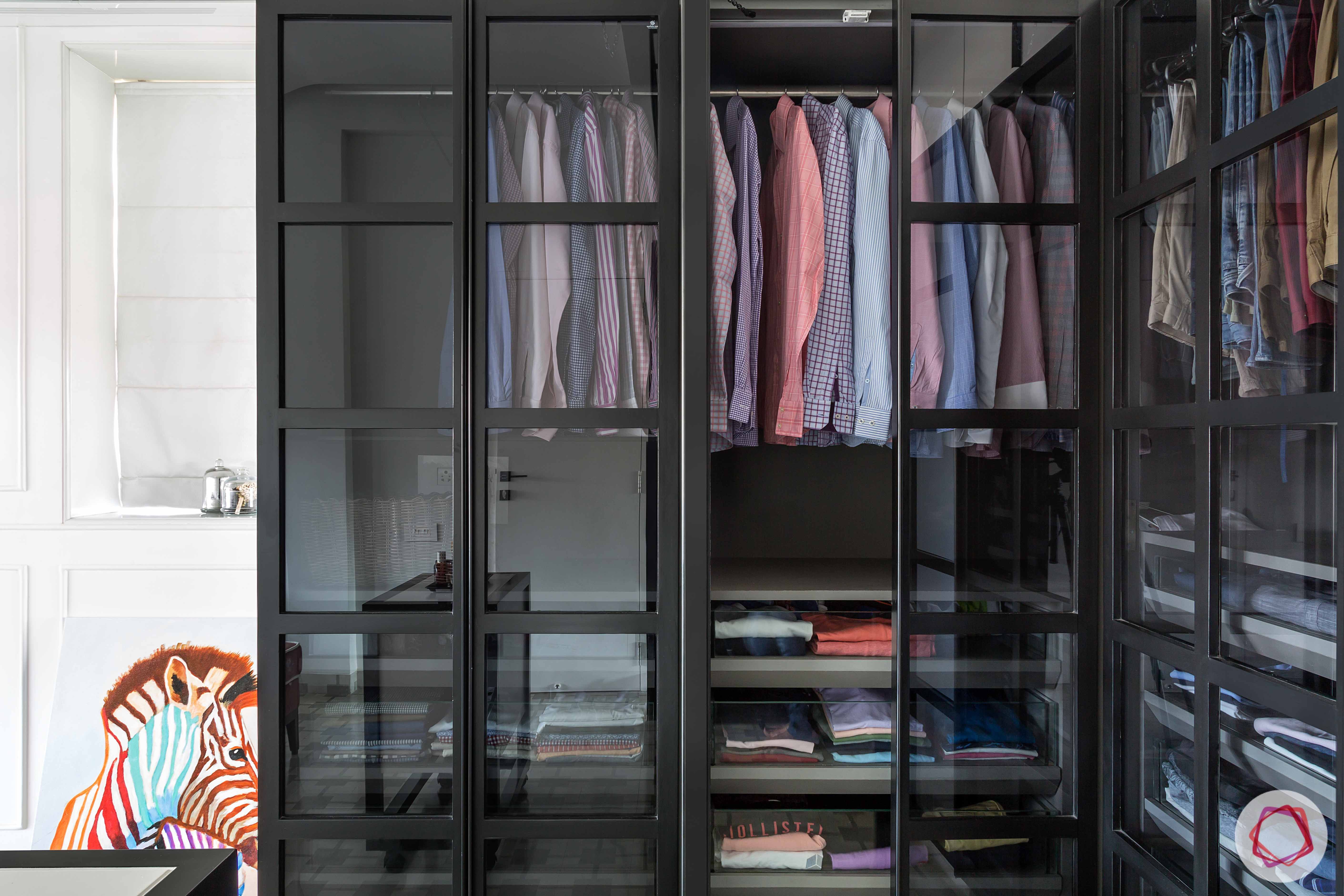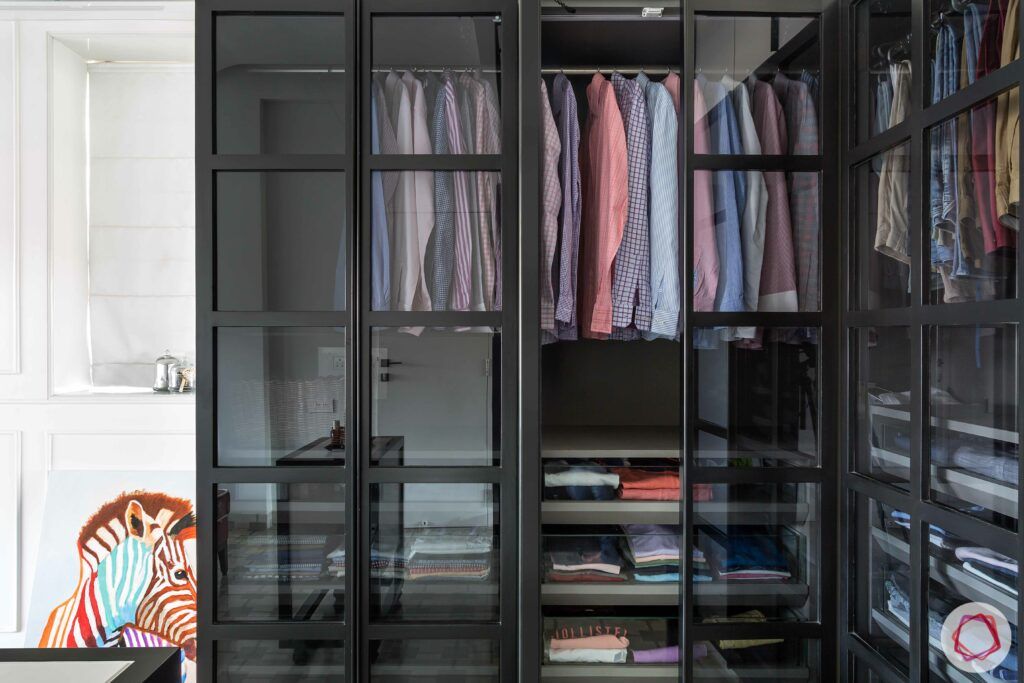 Adding glass to your wardrobe shutters can ramp up the facade without compromising on storage or privacy of its contents. If your wardrobe sports sliding doors, consider fitting them with lacquered glass panels that'll reflect ambient light. If the doors are hinged, then back-painted glass or frosted glass can give the illusion of dimension while also being maintainable and economical. You could use the glass as inserts into a wooden frame or, for a contemporary look, use the glass on hinges alone.
Wardrobe Shutters Material #2: Veneer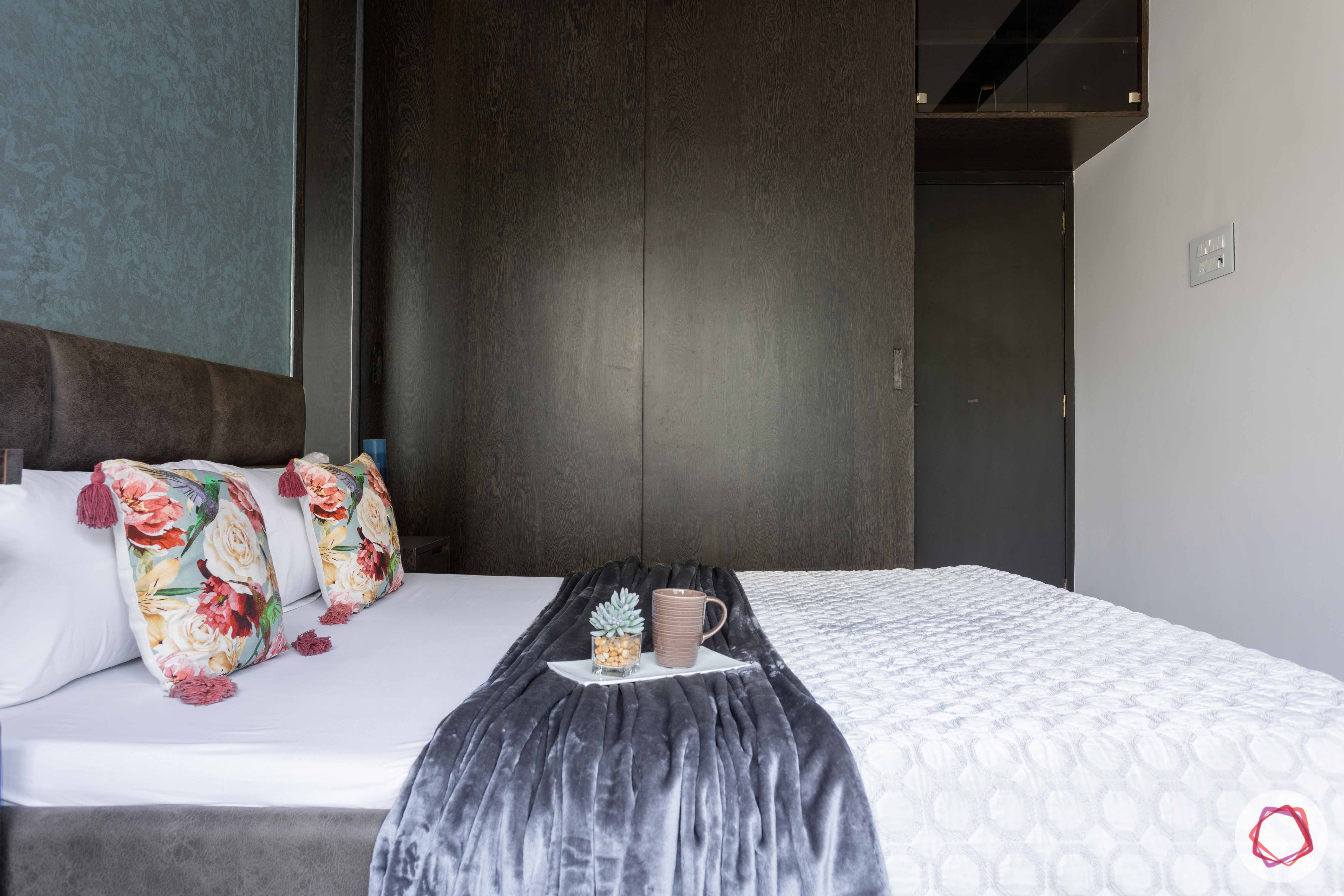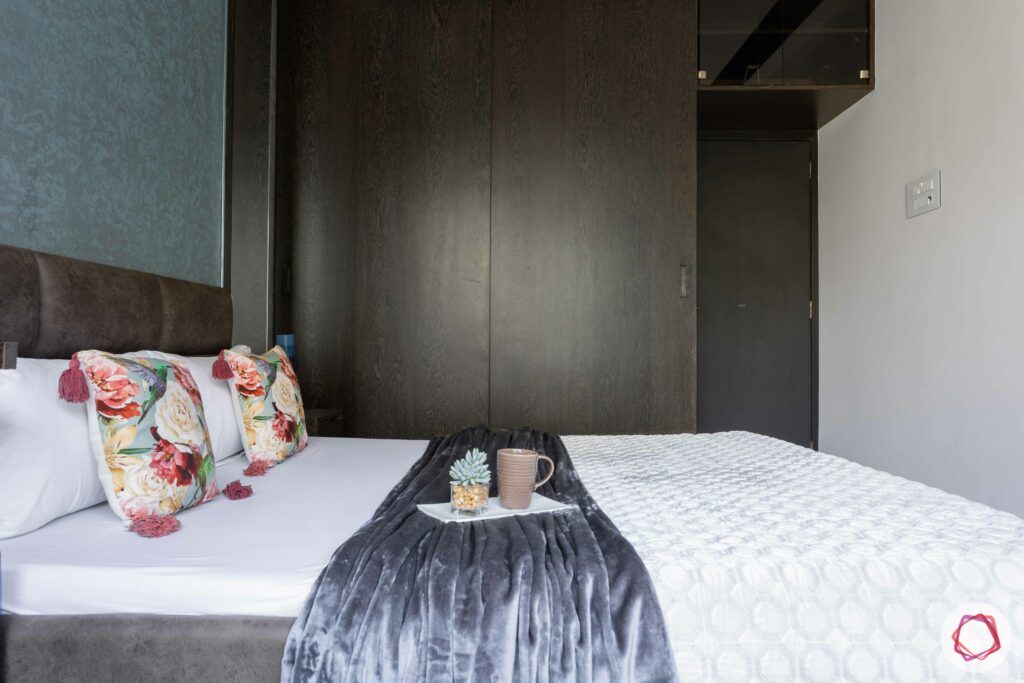 Veneer is one of the most economical options out there. Most veneers replicate the warmth of solid wood– ideal for when you want the texture and grain without the bulk and the costs. Due to the wide range of colours, textures and patterns available, you're likely to find the perfect veneer that fits in with the rest of the space without having to look too much. Dark colours go well with moody colour palettes while light tones induce a Scandinavian vibe into the home.
Wardrobe Shutters Material #3: Mirror Panels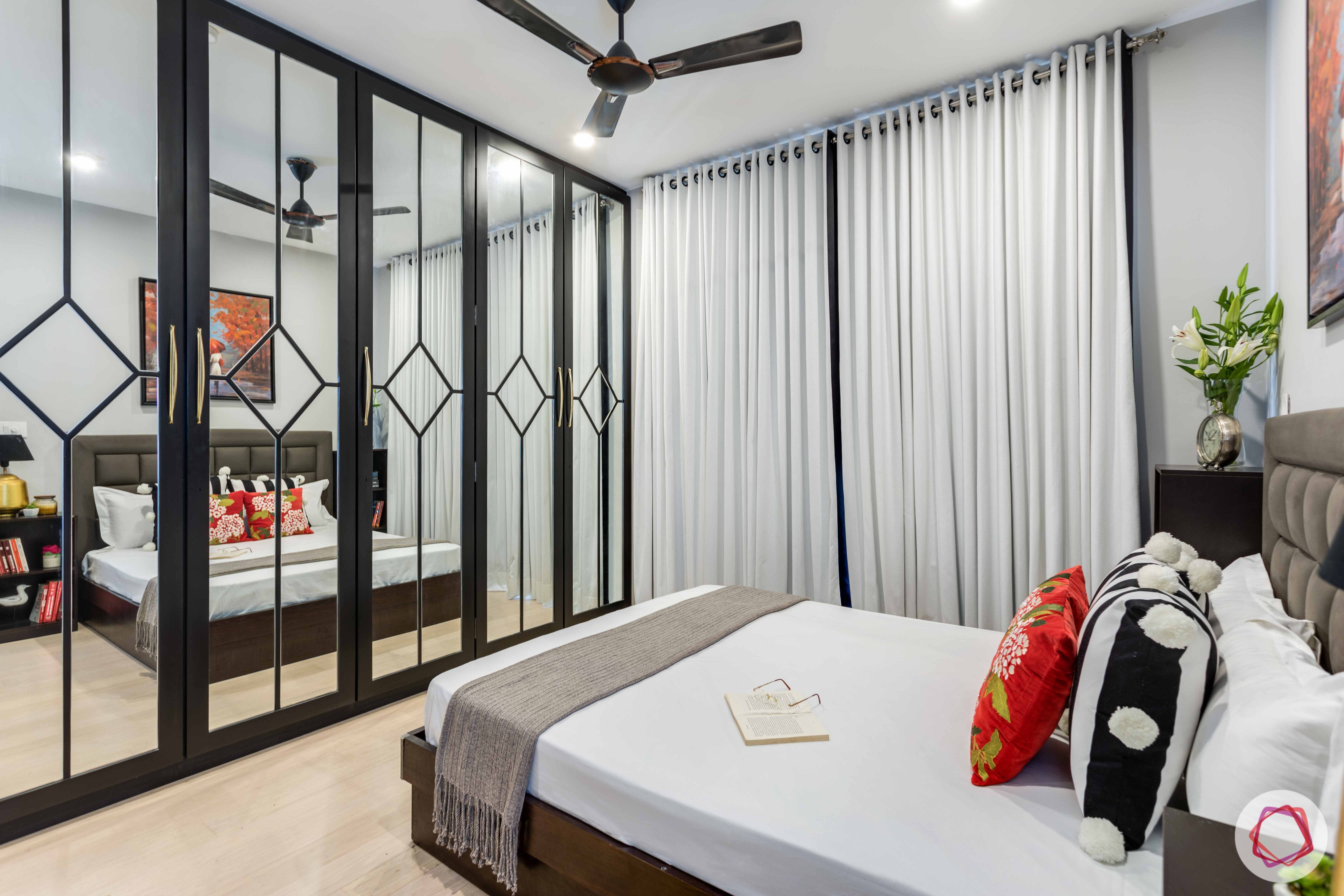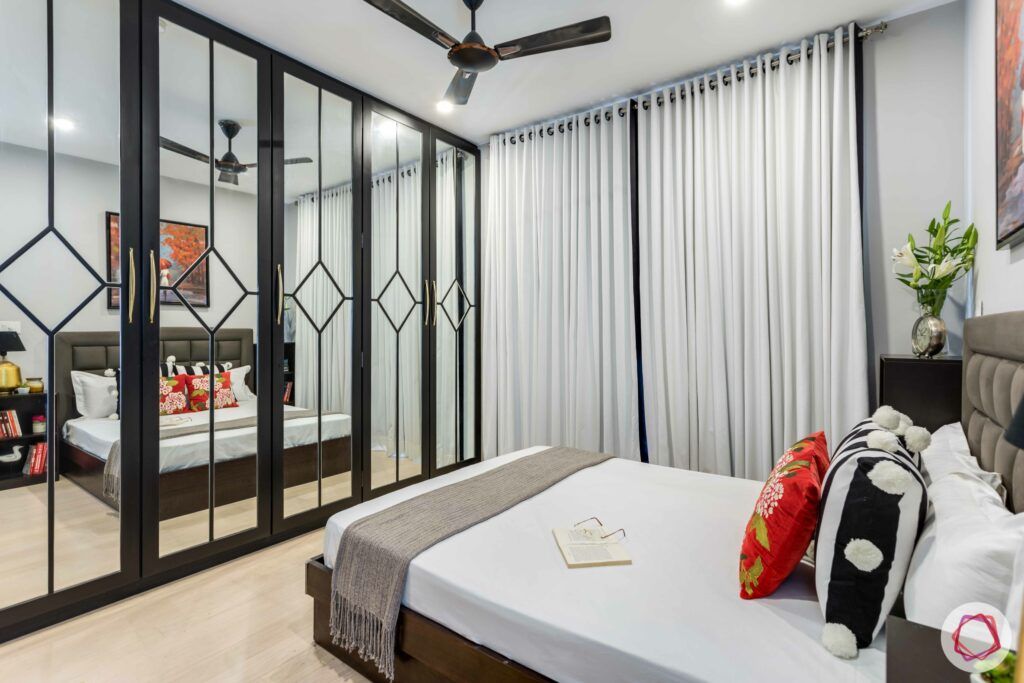 For small spaces or those with not enough natural light, mirror panels are the way to go. Installing these into simple wooden frames for wardrobe shutters can successfully reflect ambient light, making the room look larger and brighter than it is. They're also ideal if you can't fit a vanity or full-size mirror into the space, making your choice of mirror panels both an aesthetic and a practical one.
Wardrobe Shutters Material #4: Laminate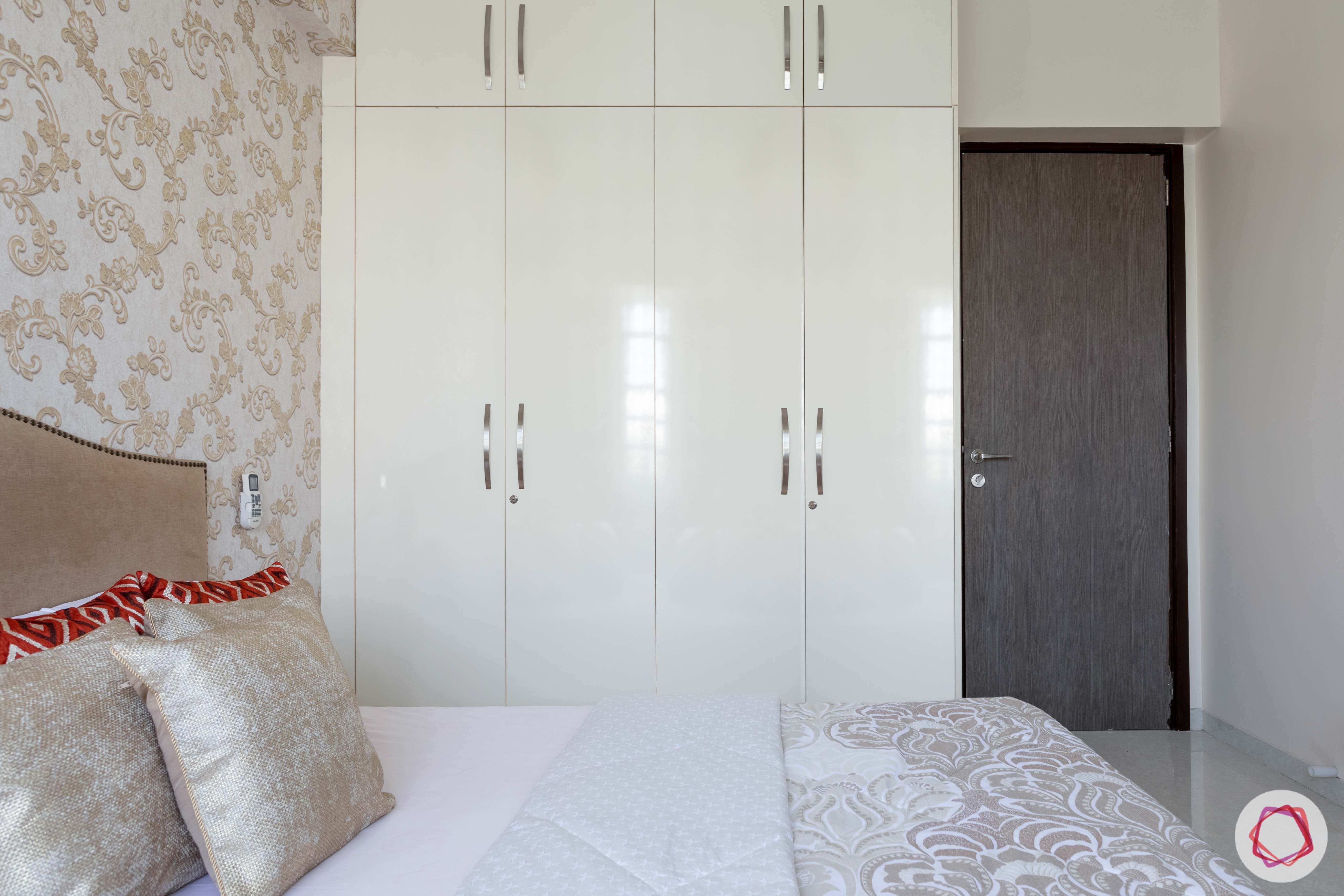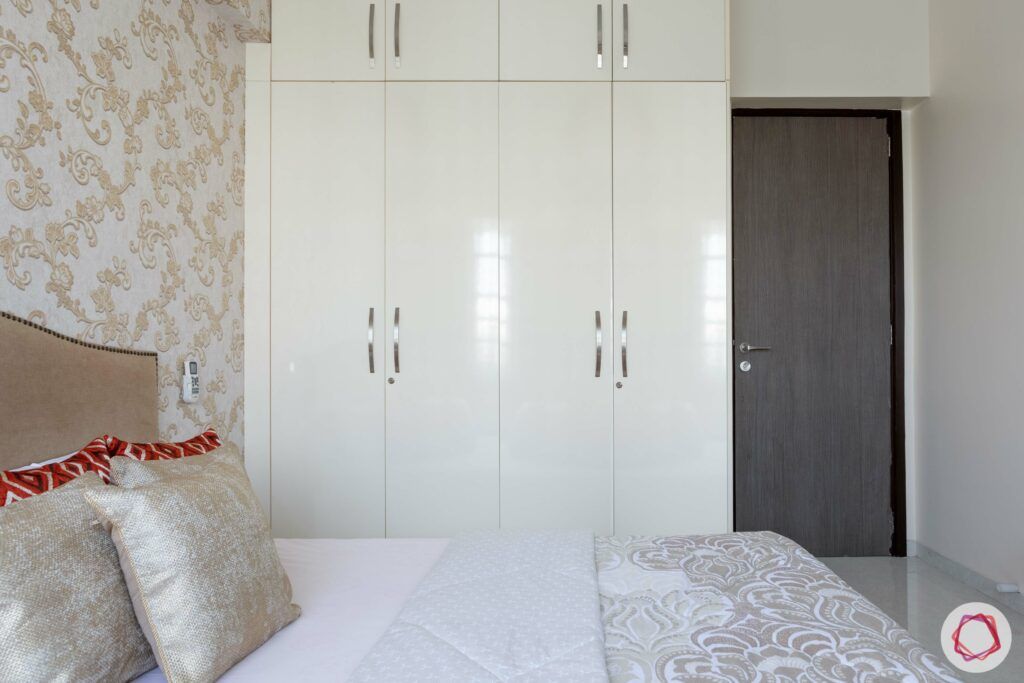 Another versatile choice that's easy to maintain and available in a lot of colours, laminate is often the chosen one for wardrobes that last. The glossy finish adds a touch of luxe without too much effort, while also keeping it easy to wipe down in case of spills or stains. Matte options abound for those going that route. If choosing laminate as your finish of choice, you could consider adding a few raised panels to add dimension to the otherwise solid facade.
Wardrobe Shutters Material #5: MDF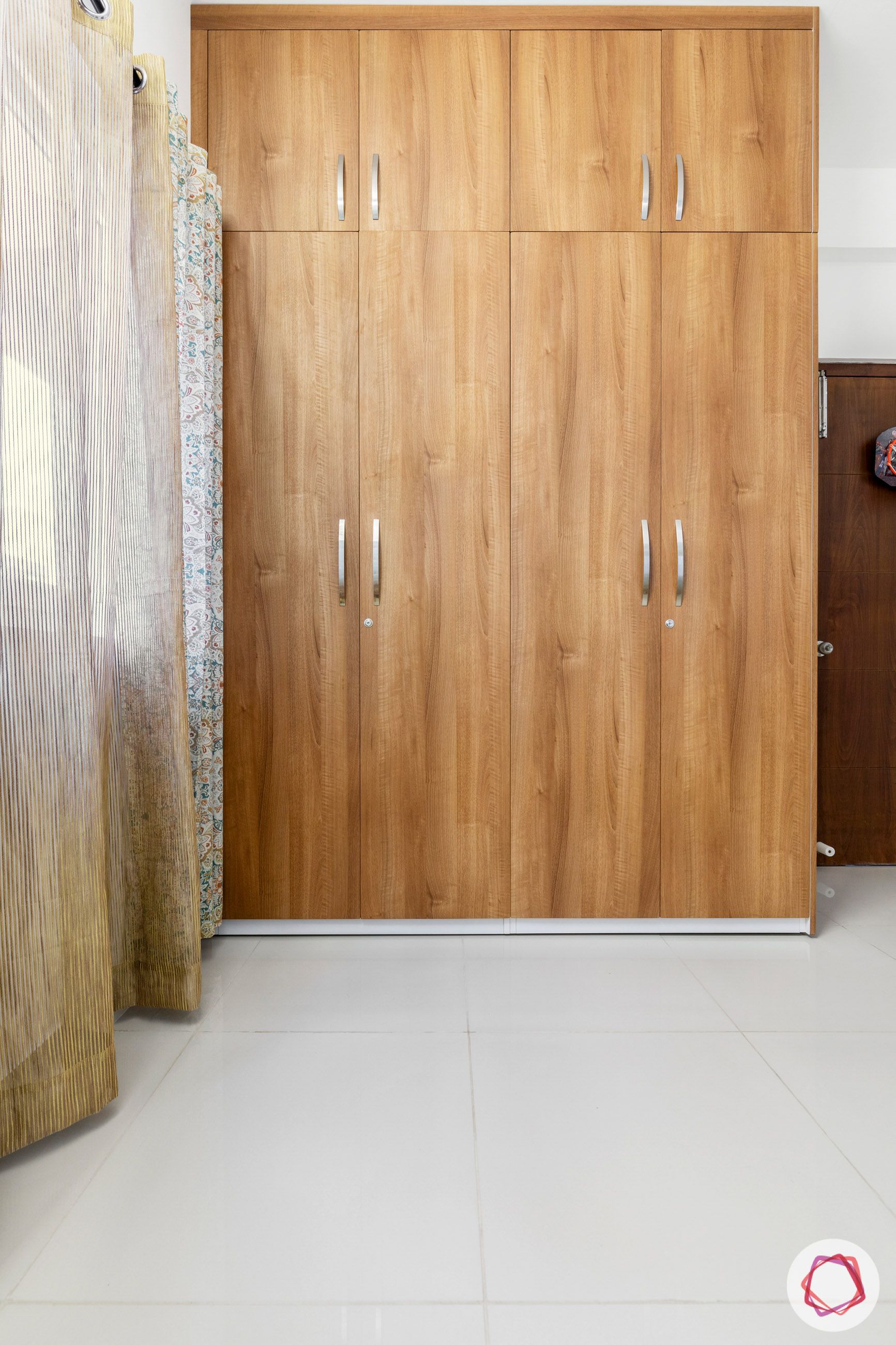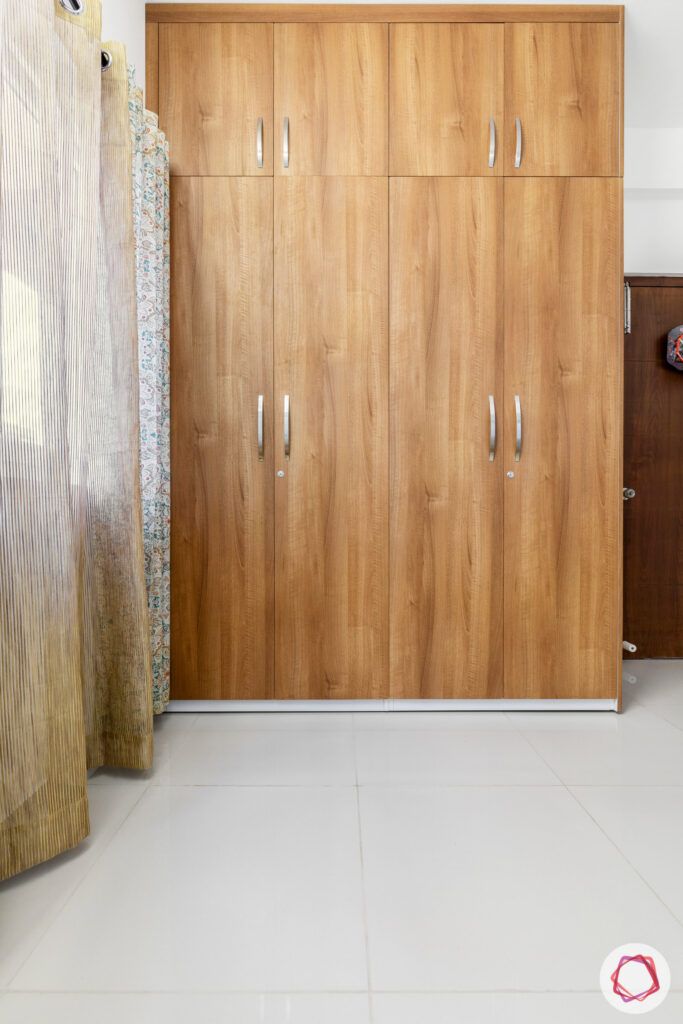 A processed wood product, MDF or medium-density fiberboard is dense and durable, hence its popular use in place of wood in furniture including wardrobe shutters. MDF wood doesn't warp or crack, which means it holds up well in fluctuating temperatures. The texture isn't as grainy as wood, making MDF a perfect base for painting. MDF is also easier to customise otherwise, with uses running the gamut from raised and panelled doors to sliding and classic hinged wardrobe shutters.
When picking the right wardrobe material, consider the use, space, design and footfall that may affect the doors. What you'd choose for a contemporary master bedroom wouldn't be the same as your choice for a kids' bedroom wardrobe, so choose wisely!
Check out wardrobe designs:
Cannot choose between swing door and sliding door wardrobes? Take a look at this: Which is a Better Wardrobe for You?
Send in your comments and suggestions.