A hot trend in the Indian market — CNC cutting designs or jali design — has taken homes and commercial spaces by storm. These fancy designs are versatile and can be used to make your home look ethnic or contemporary, depending upon your choice.
What is it?
Intricate cnc jaali designs take their inspiration from Mashrabiya — an Arabic term for lattice-work windows in stone or wood that spread across India thanks to Islamic architecture, and our Mughal rulers. The designs are mimicked on wood panels today to create hypnotic, mesmerizing patterns, and give it a contemporary feel.
Where can it be used?
These beautiful and versatile laser cut wood panels are light and can be used on furniture, as room partitions or even on a wall. Back-lit laser cut panels and false ceiling panels are currently in vogue.
What are the popular designs?
From traditional favorites like paisleys to contemporary geometric designs like hexagon lattice, laser cutting makes it all possible. There is a great range of choices and plenty of scope for customisation.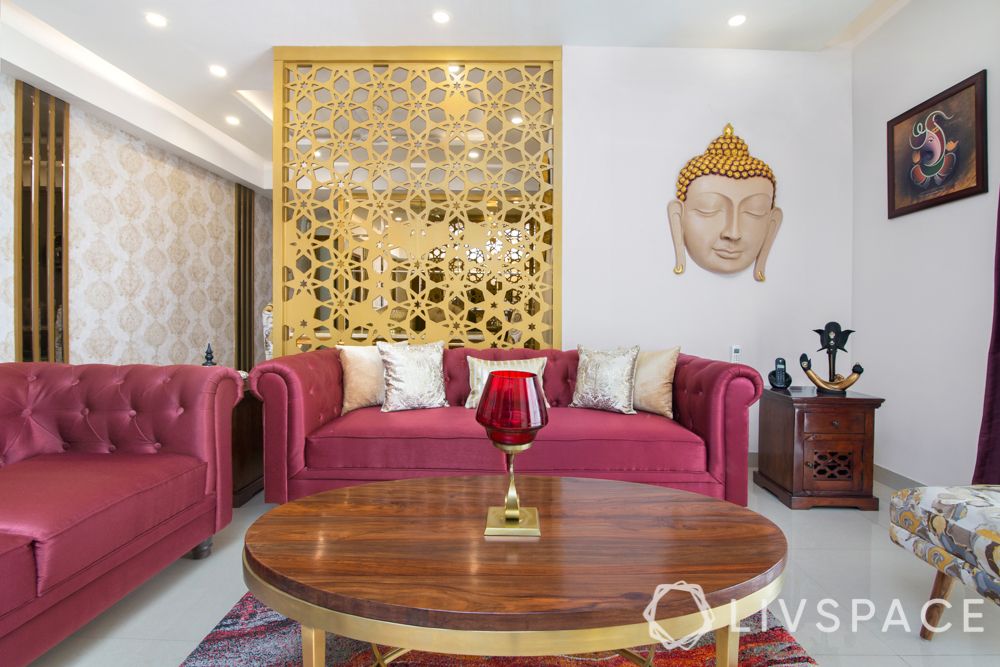 What about the price and material?
The prices can hugely vary according to the intricacy and complexity of the design chosen. Some are readily available on MDF boards. As for the finish, for a contemporary appeal, you would find most of them painted white. But traditional wood polishes are available as well.
Here, we give you five fantastic ways to incorporate CNC cutting designs in your home:
1. Create private corners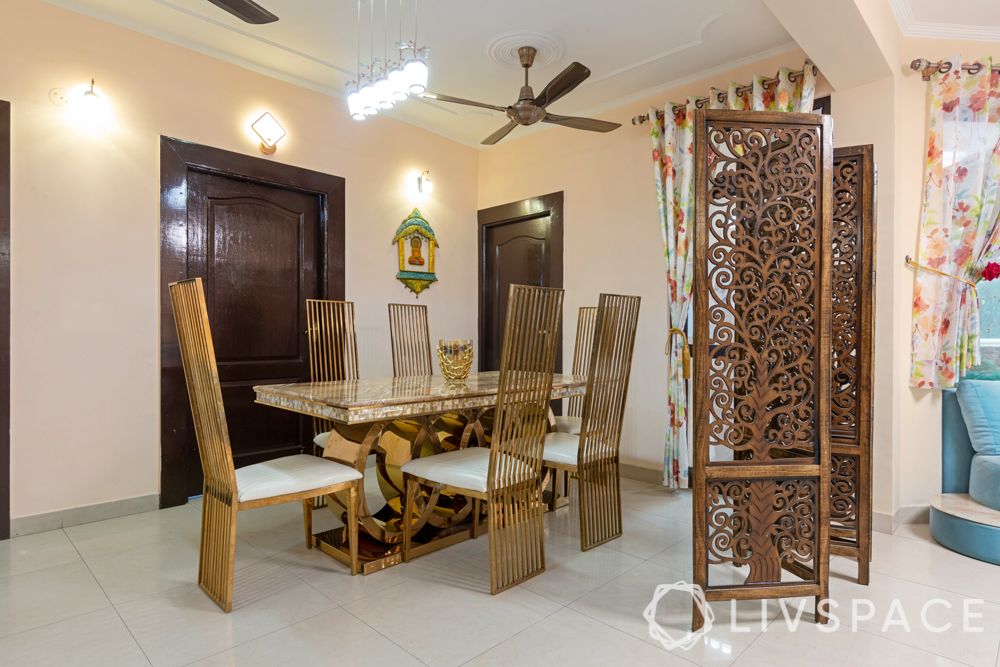 The geometric pattern on this laser cut wood panel blends in beautifully in this modern home and separates the living and dining areas without adding visual clutter. The same can effectively be applied in an open layout kitchen.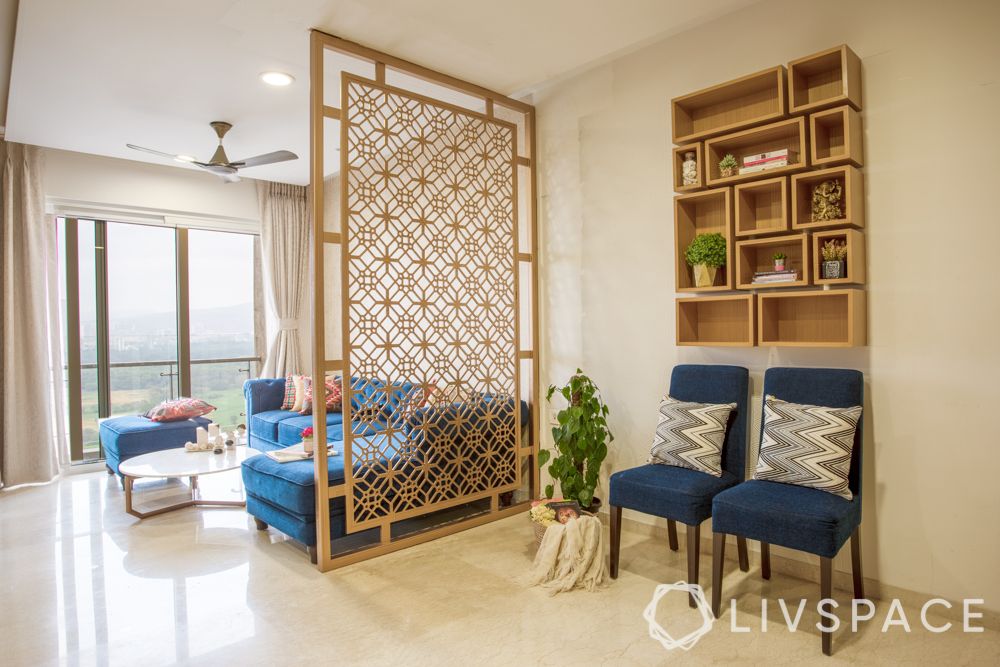 Simple floral motifs on this jaali divider add a charming touch to this home while maintaining a semblance of privacy.
2. Stunning backlit beauty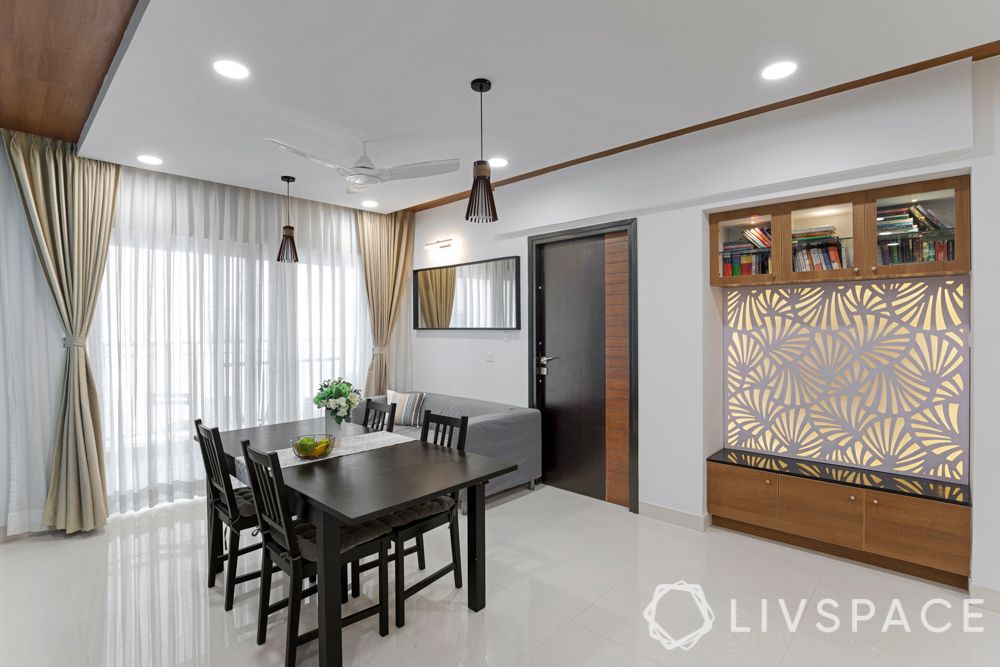 Delicate laser cut wood motifs are brought to life with a backlight in this living room. The more intricate the jali work the more stunning the effect.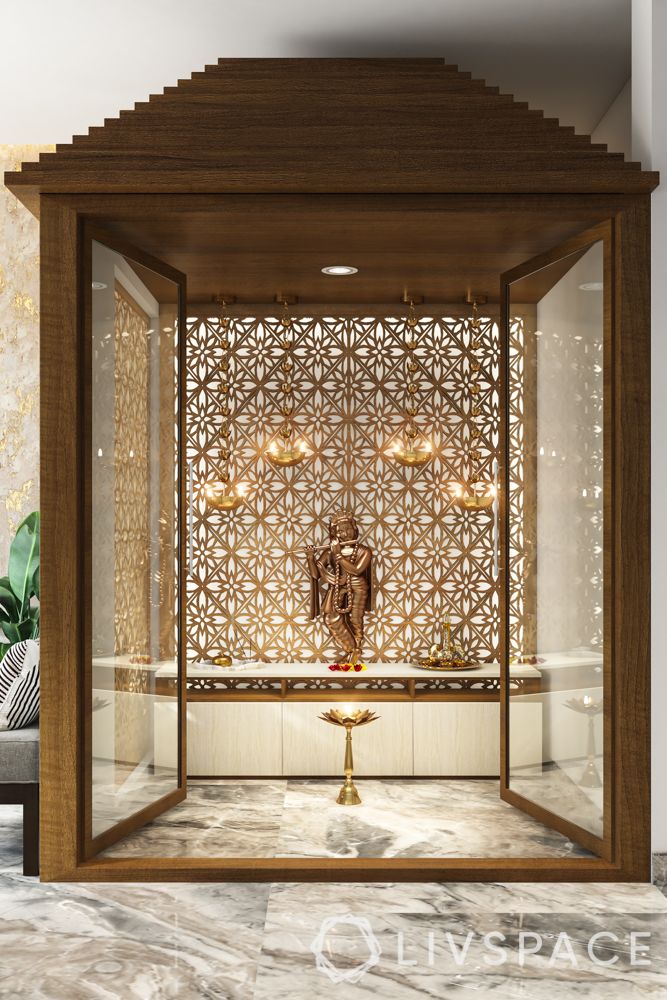 Back-lit jali panels are a popular choice in pooja rooms as well thanks to their ethereal glow.

3. Lattice furniture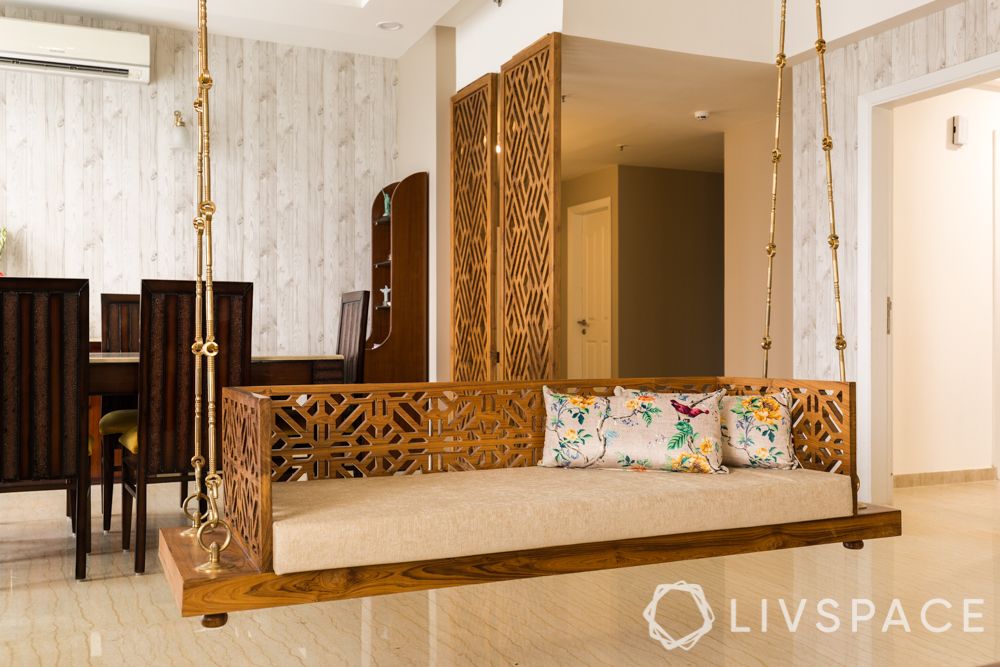 Another growing use of CNC cutting designs is in furniture. For instance, this stunning swing made of intricate laser cut wooden panels adds some Indian drama to this living room.
4. Jali facade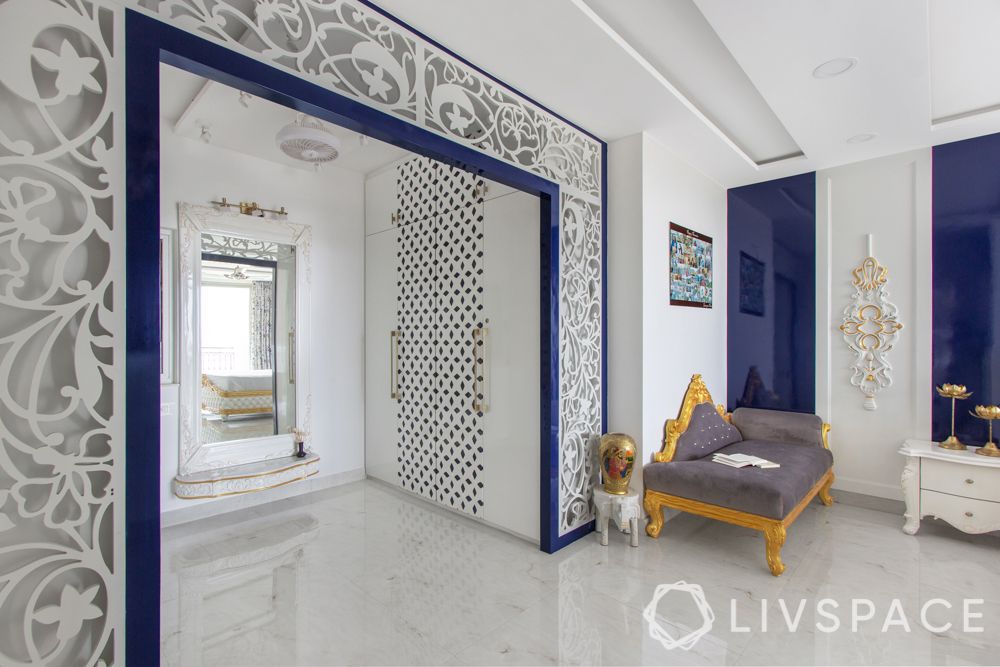 Laser cut panels in walls are an easy way to add some subtle opulence and royal elements to your home.
5. Deck your walls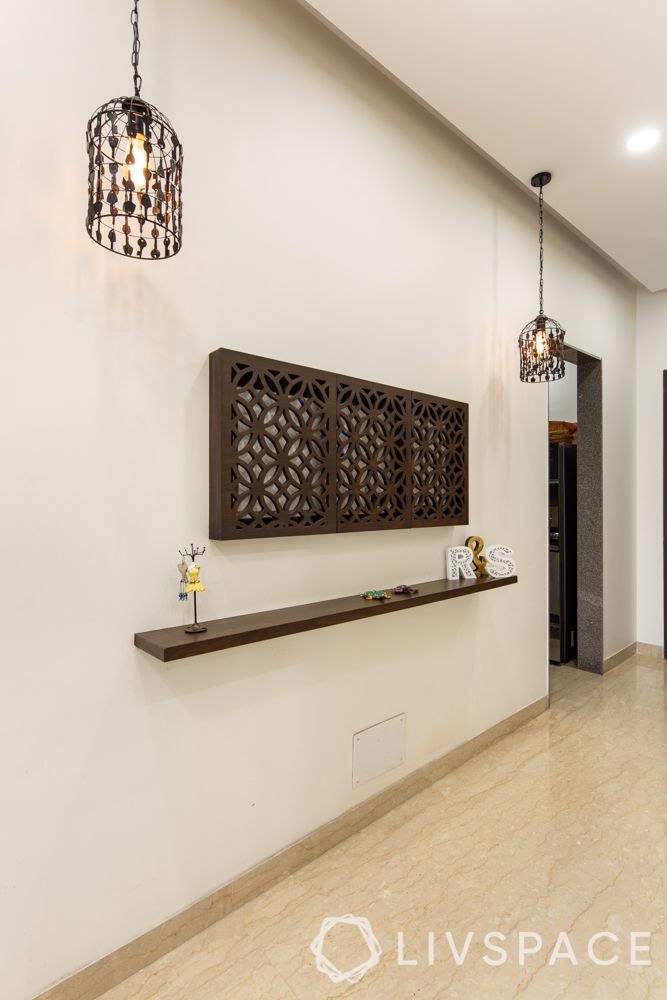 Laser cut wood designs can make a stylish statement on your existing walls. In this room, cnc jaali designs have been used in the lamps and wall-mounted unit.
6. Beautify Your Windows and Doors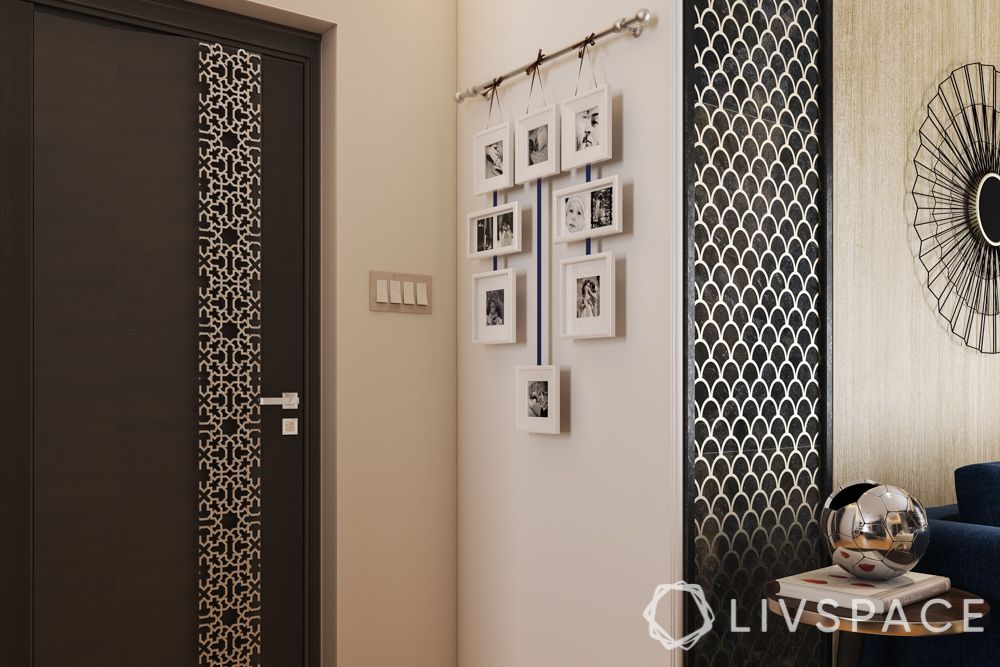 Another place where you can use CNC cutting designs are on your doors and windows. Here, we transformed a simple and basic door with the help of delicate jaali work.
7. Jaali Headboard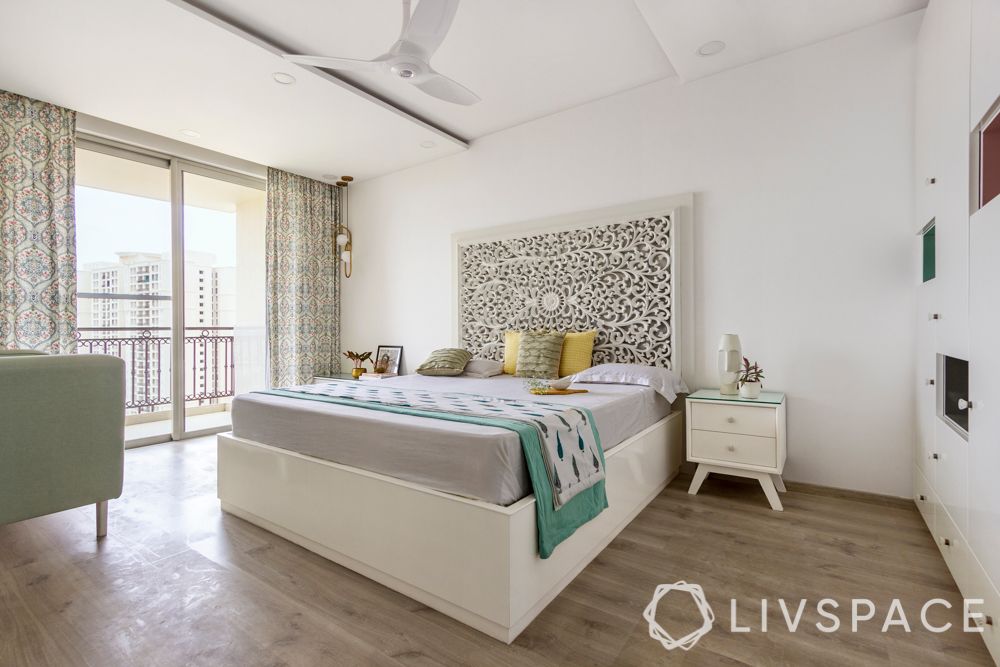 Laser cut panels are not just confined to dividers, walls and doors. For a quirky look, why not go for a jaali headboard like this one?
Materials
Laser cut designs are available in several materials. Here are the most common:
1. Wood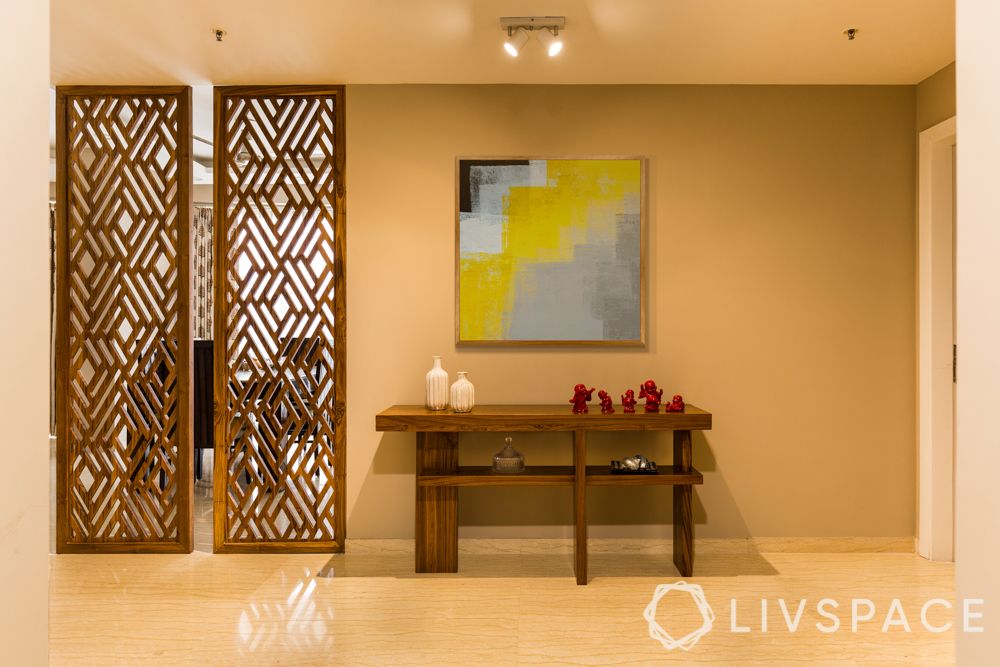 Love traditional designs? Then laser cut wooden panels are the perfect choice for you. Add a rustic touch to your home with wooden jaali divider.
Price Range: Depends upon the type and variety of wood
2. MDF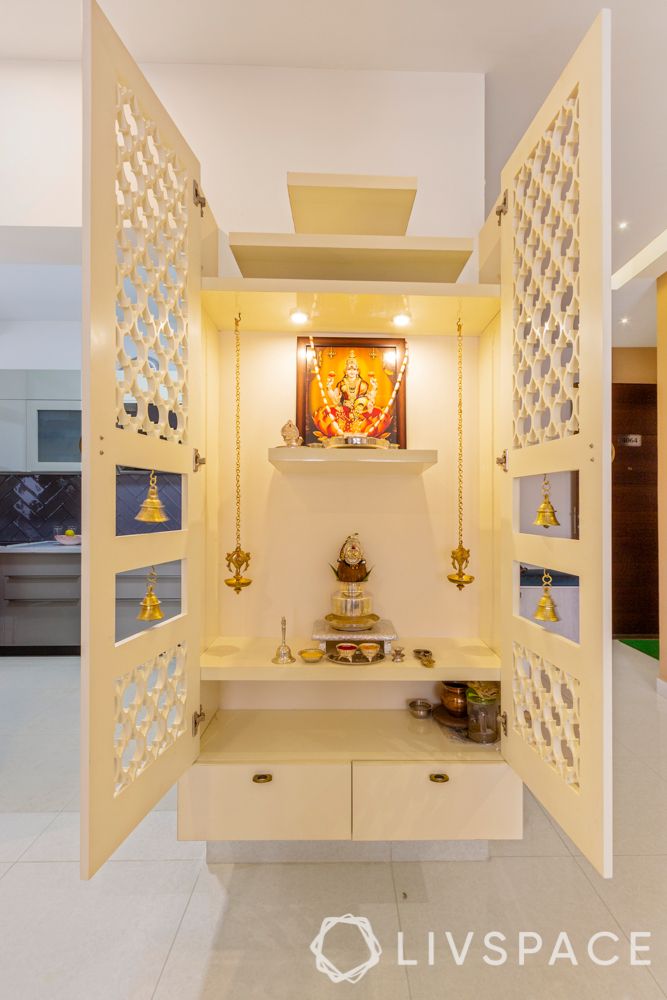 While wood may look elegant, it might not be in your budget. On the other hand, MDF or Medium Density Fibreboard is a durable and cheaper alternative to wood that also looks stunning.
Price Range: Rs 1390/sq ft
3. PVC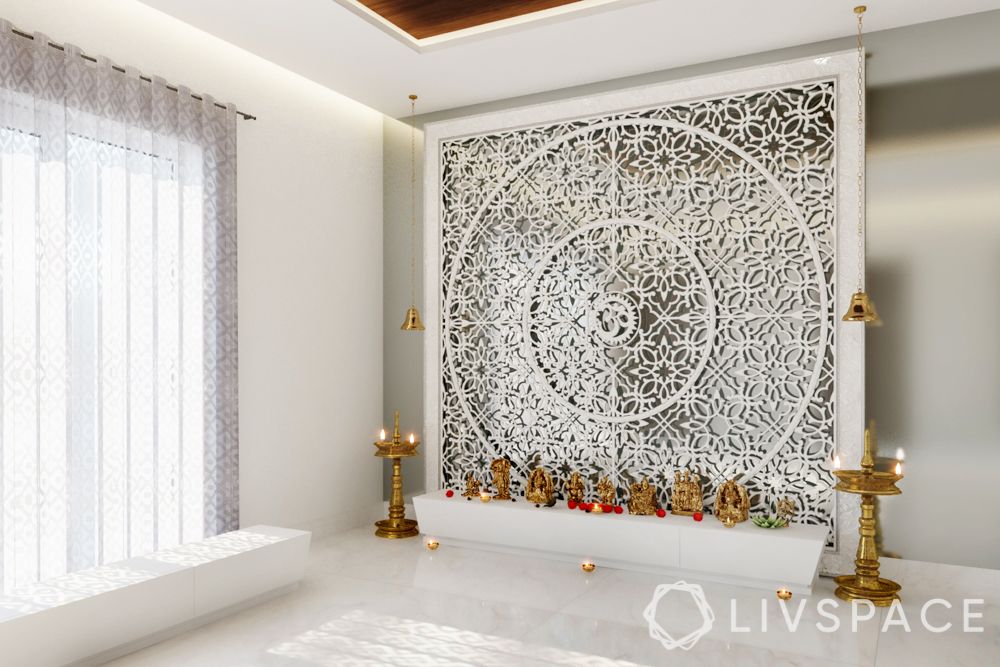 Want something opulent? Then opt for CNC cutting designs in PVC. PVC jaali styles look unique and you can also use them in different forms like dividers, wall decor, ceiling designs etc.
Price Range: Rs 665/sq ft to Rs 1485/sq ft
Ready to start decorating your home with CNC cutting designs? But first, check out these gorgeous hall dining partition ideas.