We have seen them in the play of light and shadows that creates an aura of mystery in old havelis. Or the majestic patterns that adorn the Taj Mahal. The cool breeze that blows into Haji Ali's mosque on a hot summer's day can also be attributed to these. Have we not worn them too as graceful chikankari suits? We are talking about jaali designs of course!
The jaali pattern invokes several reference points for us, especially in India, which is such a potpourri of cultures. But it is essentially an architectural design that has spawned other forms of art. Let us take you through a path down memory lane to explain how this design style originated and evolved into its current form.
What is a Jaali?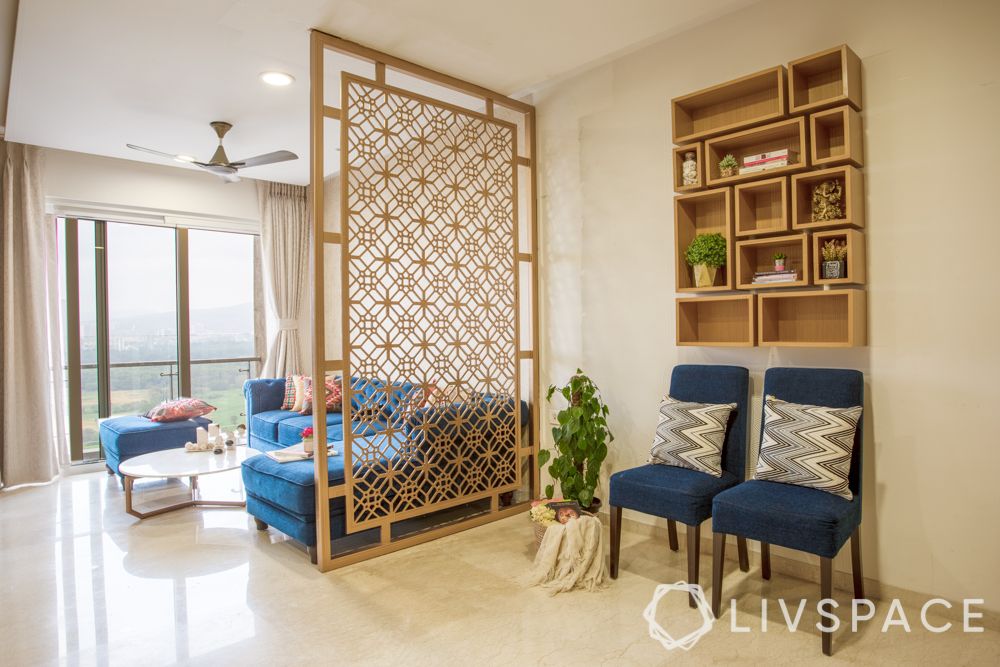 Jaali designs have existed in our collective memory forever. But if you break it down to basics, a jaali is essentially a perforated screen. If we take a historical precedent, jaalis were lattice work done on sheets of stone. In the truest sense, it is the architectural representation of a spider's web — delicate and intricate.
It is interesting to note that while a jaali pattern looks very ornamental, it is amazingly functional too. There is, of course, more to jaali designs than just anecdotal material; its form dictates its function. Jaali designs essentially filter out harsh sunlight while letting in enough natural light into a space. They also keep a space well ventilated.
You could explore our latest jaali partition designs here.
Origin & Style Evolution of Jaali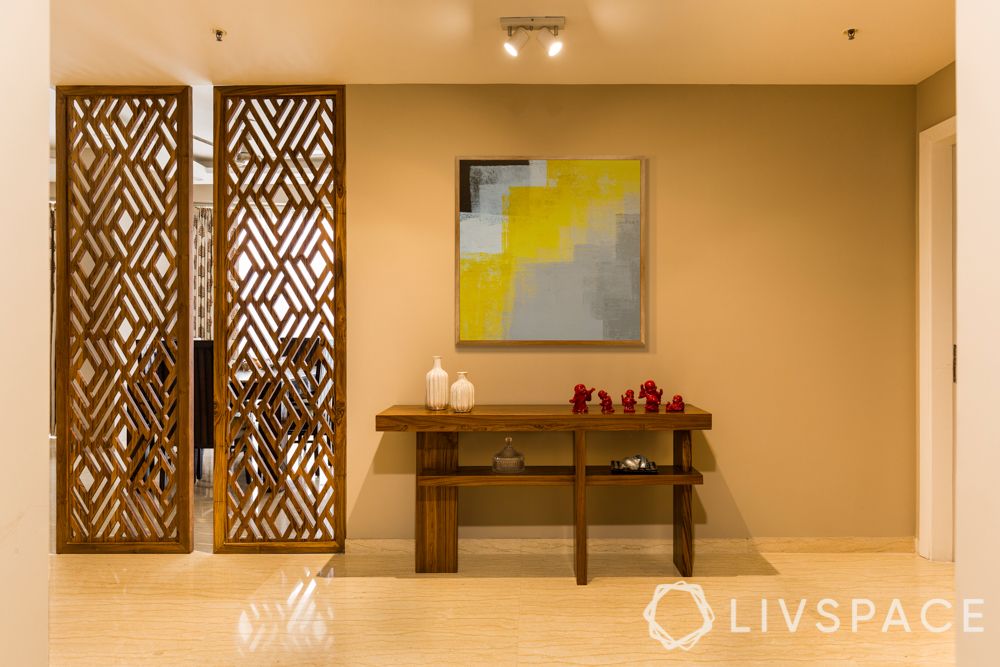 Essentially, jaali is a design style that has its roots in Islamic architecture that lays great emphasis on letting natural light. You see, light has a very special place in Islamic theology as it is believed to be one of the first things created by God. But as the religion itself originated in the desert lands of Arabia, it was equally important to keep the scorching heat out. The jaali is an architectural manifestation of both these requirements — it filters in light and air while keeping the glare and heat out.
The style of using jaalis came to India at an indefinite period but was popularised by the Mughals in their architecture. Over the years, it became the screen through which high-born or royal women, who were expected to remain in purdah, looked at the world outside. We can still see some examples of this in the form of jharokhas in the palaces of Rajasthan.
You can explore modern versions of wooden jaali patterns here.

Jaali Materials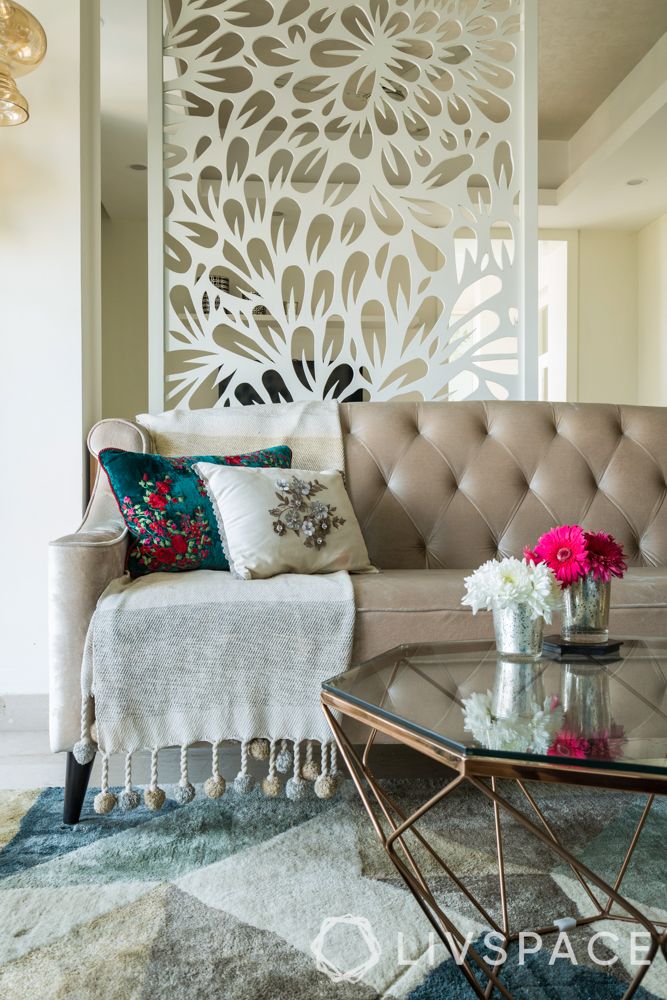 The primary building material for jaalis was stone from the time of its origin. As the years passed, the design was replicated in solid wood as well. Remember those intricate carved wooden partitions that have become antique now? However, modern day jaalis are nothing like their ancient cousins. You can have jaali designs in acrylic, MDF, metal and POP. You can Duco paint them in different colours or pick from various shades of laminates for the same.
Benefits of Using Jaali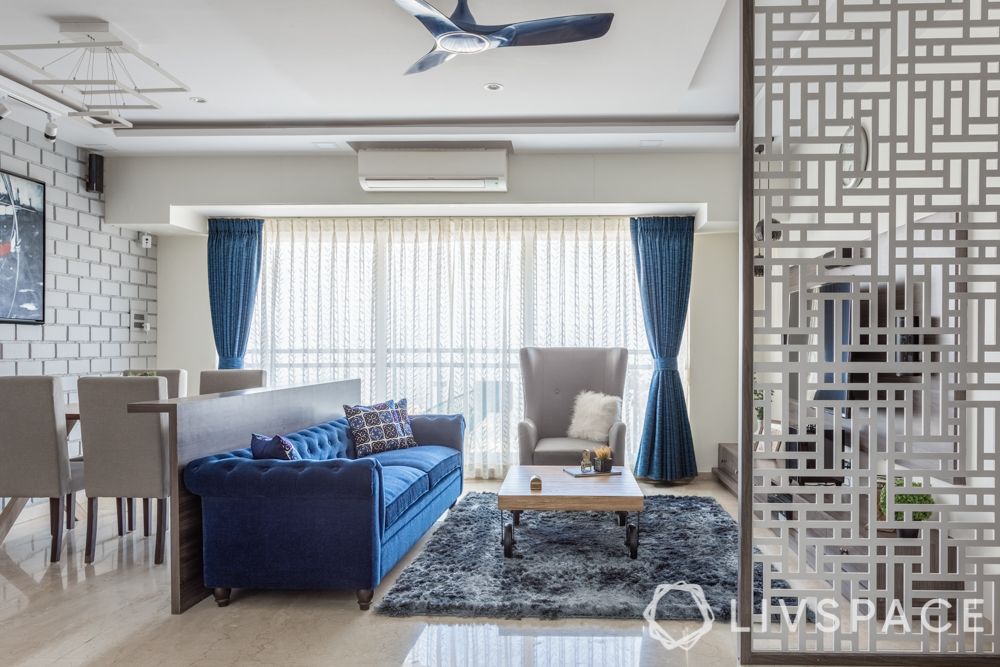 In case you haven't noticed yet, the jaali pattern is more than just a passing trend. It has survived and evolved over centuries because it is a great combination of form and function. So let us take you through why you must totally include jaali designs in your home interiors.
It segregates space but doesn't eat up space
A jaali does not block air or light
It is s a statement in itself and affordable too
There is no particular kind of decor for using jaalis; they fit into any kind of setup
Where to Use Jaali?
The jaali pattern was usually used for doors, windows and lookouts in palaces. But in today's day and age, we don't really live in palaces; well not most of us! So the jaali designs have undergone a style evolution just like the rest of our furniture. In a modern home, you can use jaali in the following ways.
#1: Partitions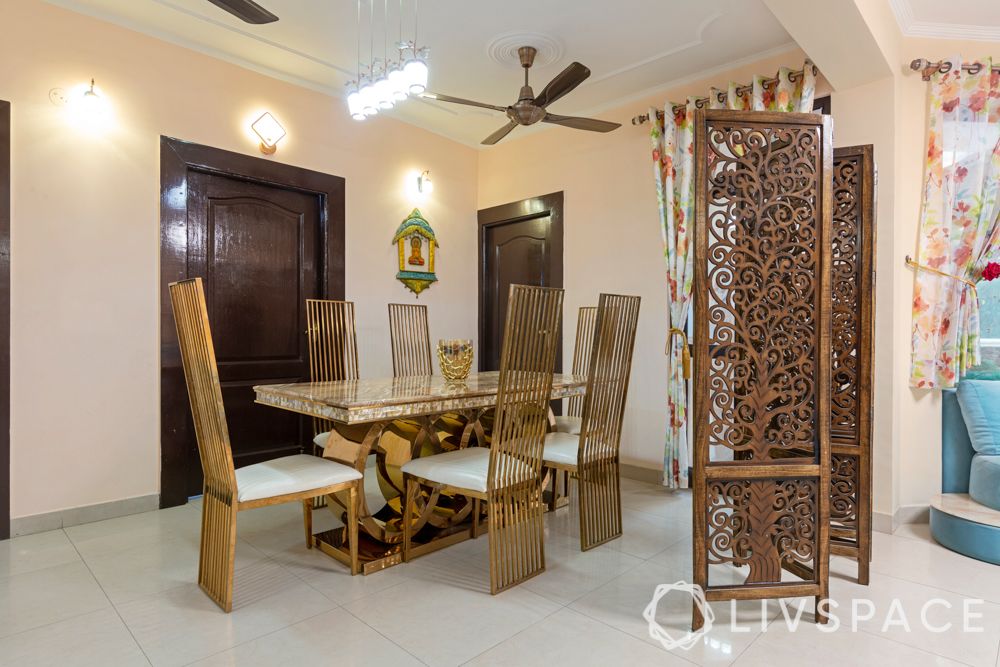 Even today, jaali partitions are a rage. They don't occupy too much space and fit right into our compact apartments.
You can explore more jaali partition ideas here.
#2: Doors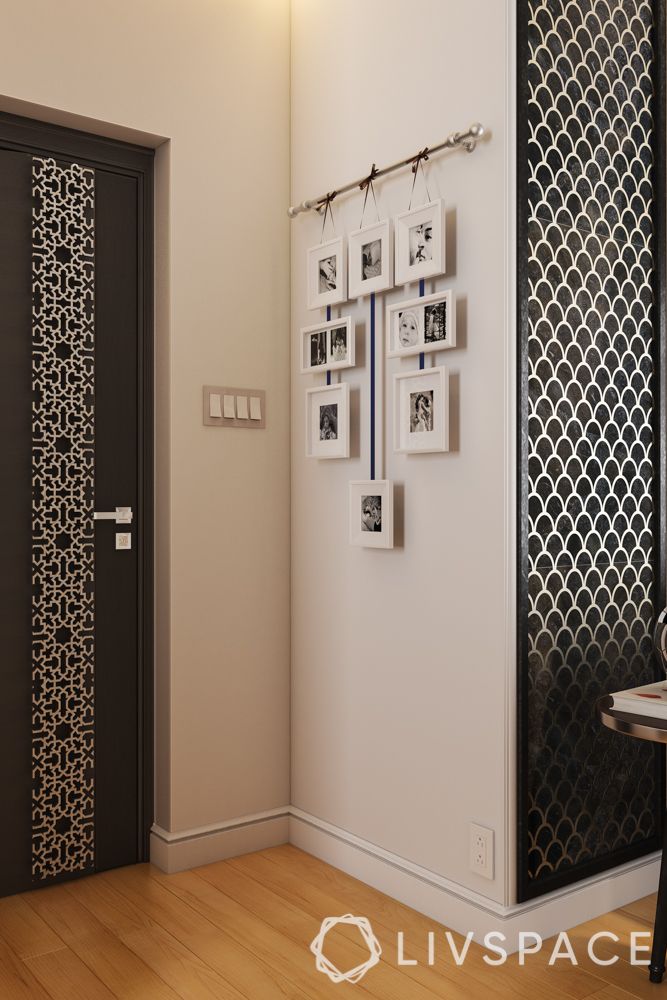 A single strip of jaali on a wooden door adds a touch of infinite taste to your interiors. Infact, it sets the tone for your home right from the word go!
#3: Pooja Rooms/Units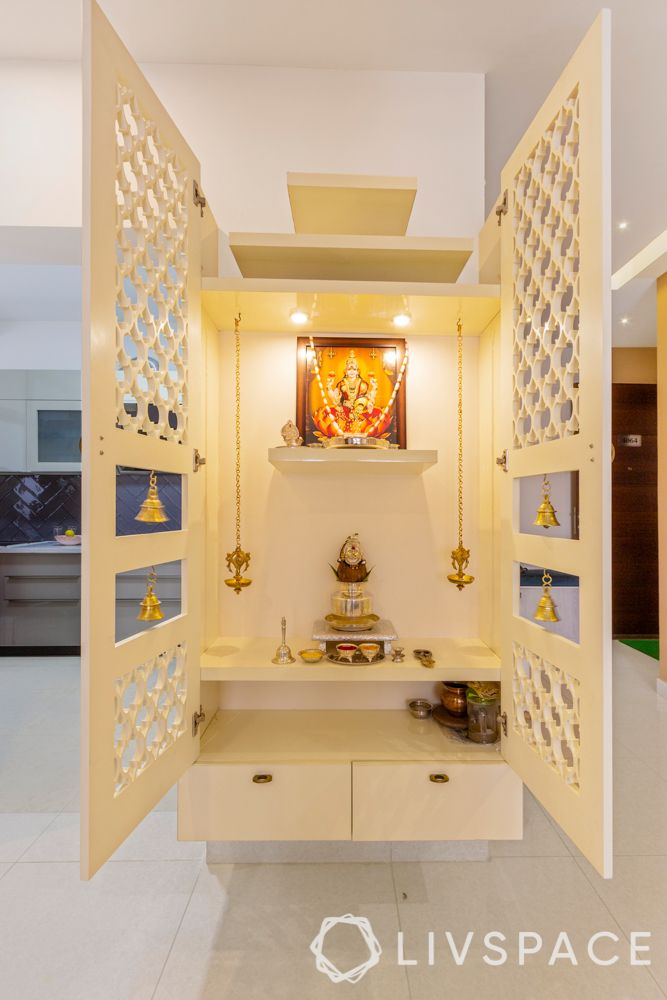 In modern homes, pooja rooms are often compact. And jaalis are the perfect candidate to segregate the sacred spaces in your home while keeping it aesthetically pleasing.
You can find inspiration for more pooja rooms with jaali here.
#4: Ceiling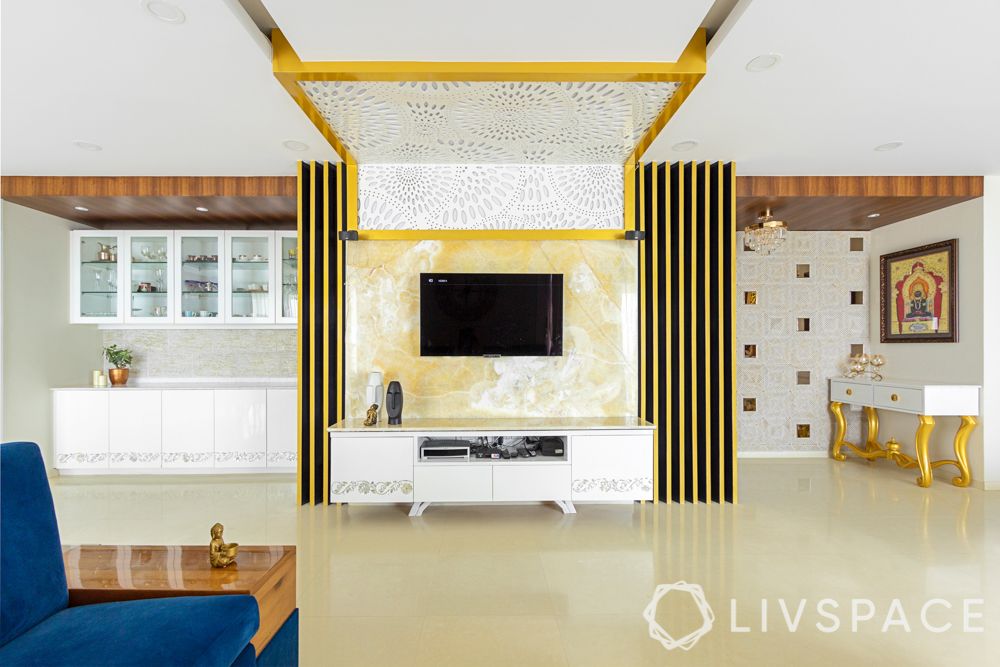 If you are running out of ceiling design ideas, do consider jali panels as an option. It can give a rather Mughalai vibe to your home if you have really high ceilings.
You can also try other ceiling design ideas listed here.
#5: Wall Panels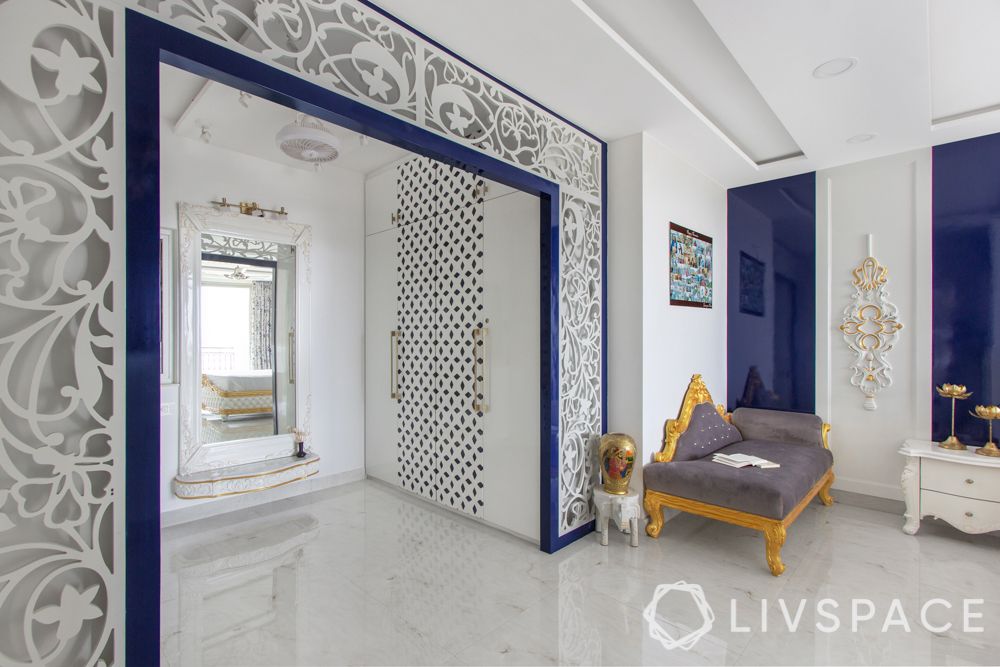 Did you think that grand doorways framed with jaali designs was a thing of the past? Not if you know how to pull it off in an apartment!
This home designed by Livspace gives a lesson or two about using ornate carvings within modern settings. Take a visual tour here.
#6: Furniture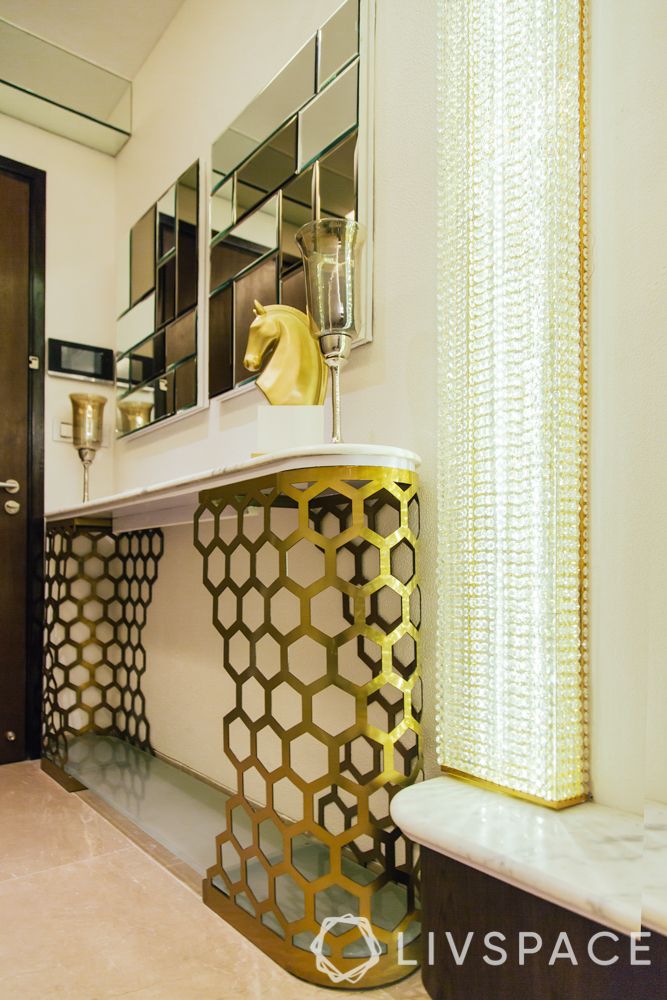 Having a jaali pattern in furniture pieces is not exactly a new phenomenon. You can find plenty of antique furniture to bear testament to this trend. However, to have this style replicated in such sleek furniture is surely a cause to take notice.
#7: Swing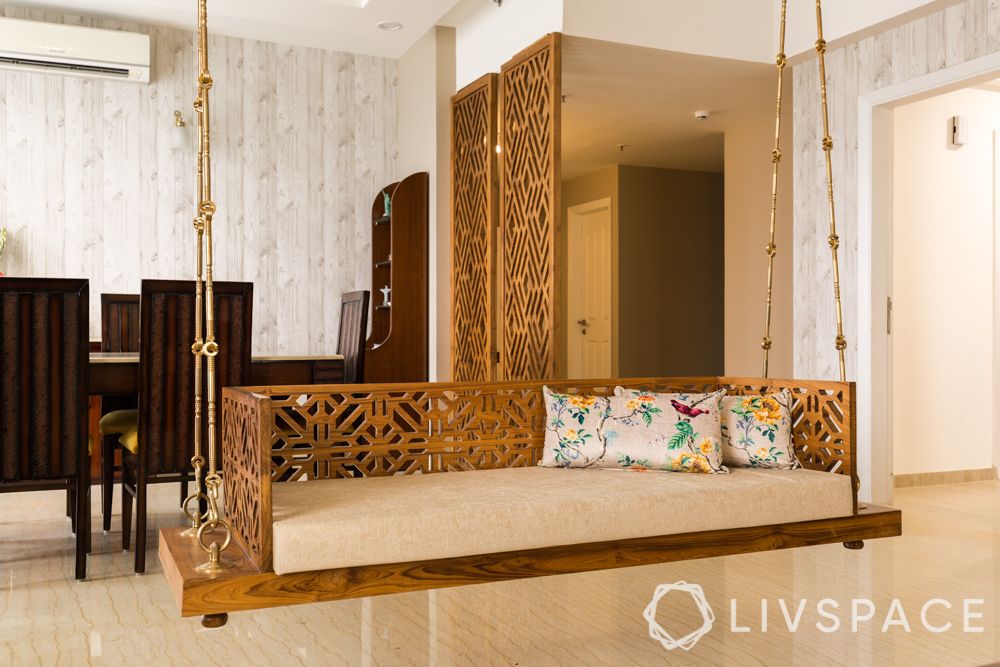 If you opt to have swing in your home, match it with your furniture or jaali partitions. The effect is quite stunning.
You can check out more swing designs here.
#8: Decor Accessories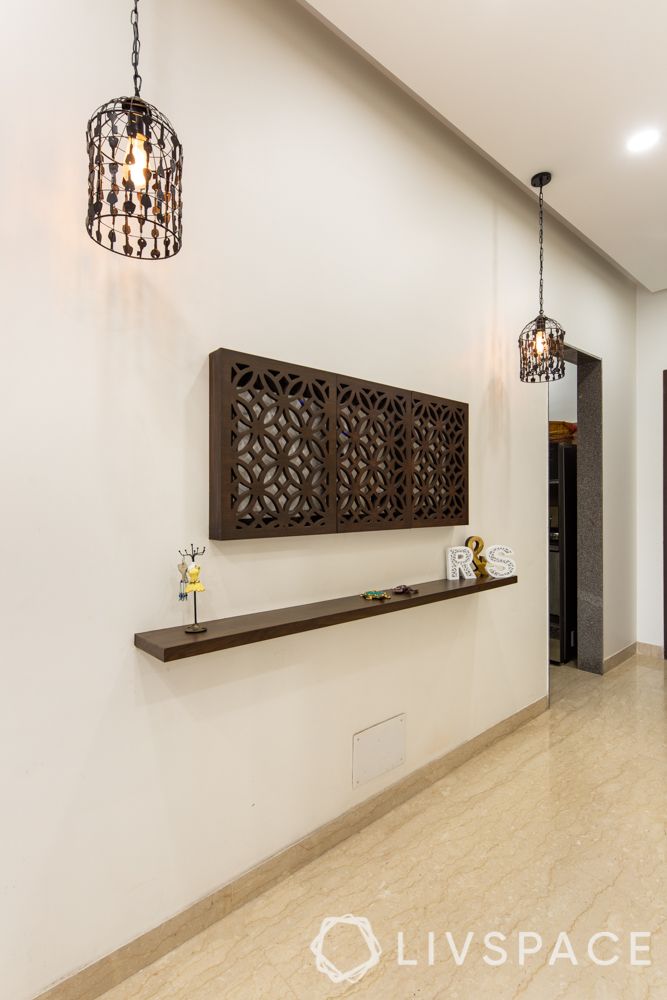 Don't think of jaalis only as a functional architectural style. I mean can't really deny that they are really pretty too. And when you need pretty things to deck up your walls, jaalis could do the trick. They look great as wall panels or even in frames.
You can explore several other ways to use jaali in your home decor here.
Do you need any more reasons? If you do, get some inspiration from more jaali designs.
Send in your comments and suggestions.