Colours bring definition to our living space, and help in changing an empty house to feel like a home. But as trending colours change from season to season, how do we keep our homes looking fresh and new? Livspace brings you the six top decorating colours of 2019 that are being used in Indian homes.
Top Decorating Colours for 2019 #1: Restful Greys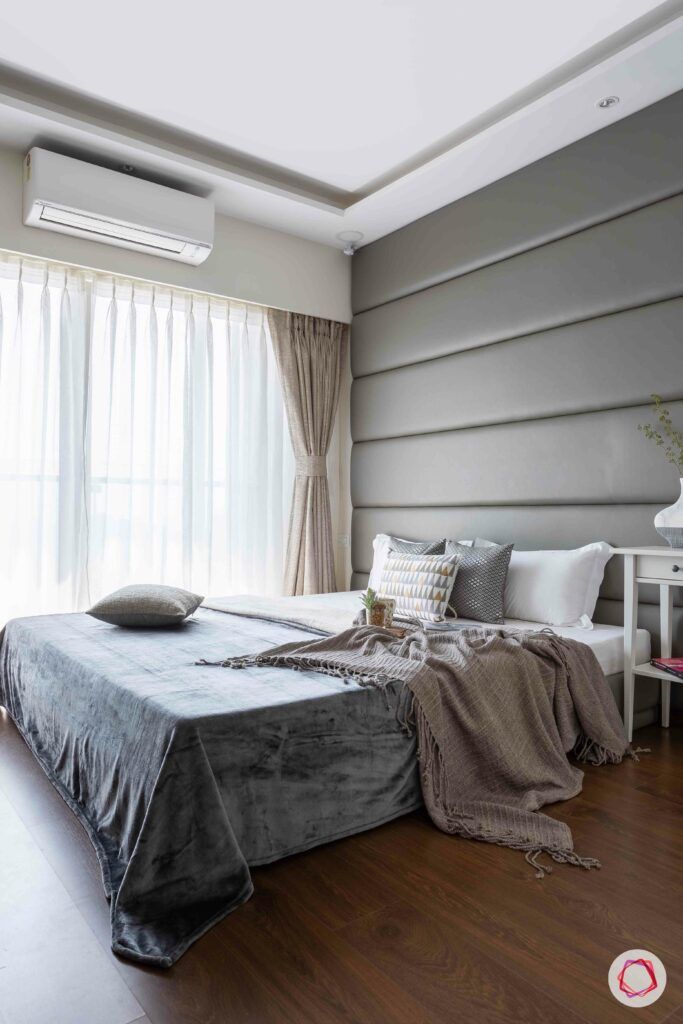 The quiet, unassuming nature of grey brings elegance to any room. Using a blend of shades and tones, this top decorating colour of 2019 can be used to create a poignant, yet relaxed atmosphere. At the same time, if you want varied colours in the room, grey is an excellent interior design colour for backgrounds as it makes other colours pop!
Top Decorating Colours for 2019 #2: Cheery Yellows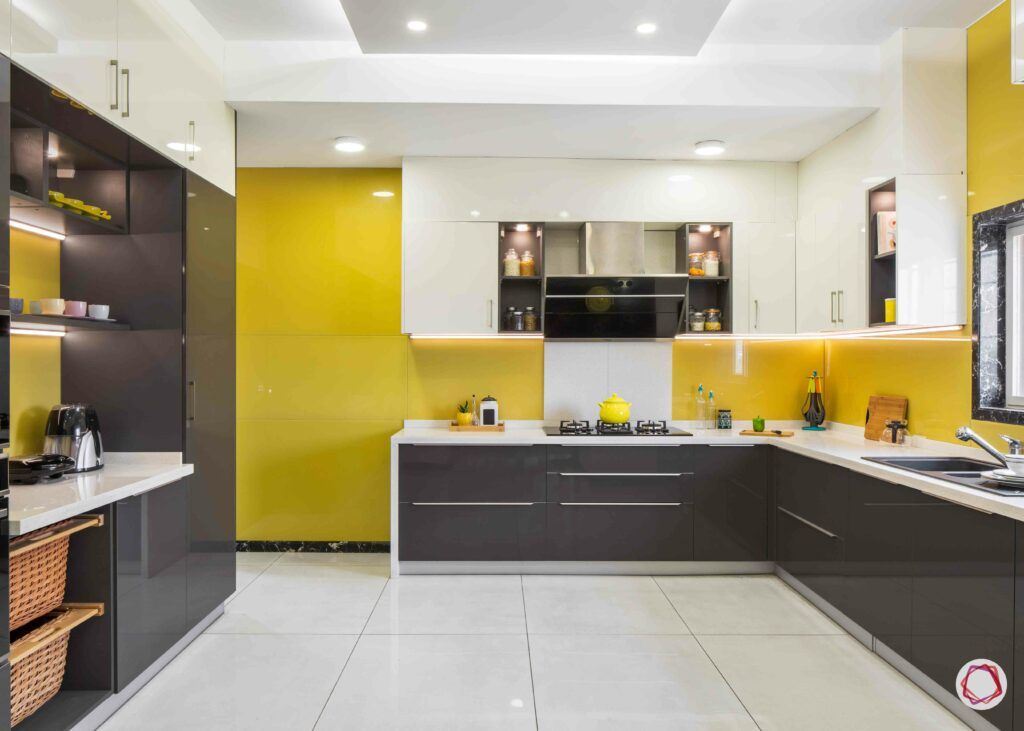 Thinking of yellow, our minds are filled with warm, golden sunshine, and a cheerful vibe that remains undaunted by even the gloomiest of days. Go ahead and splash this colour on your walls if bright rooms make you happy. In case you want to tone it down, consider accent walls. Yellow lacquered glass can also liven up your kitchen in a jiffy!
Top Decorating Colours for 2019 #3: Calming Blues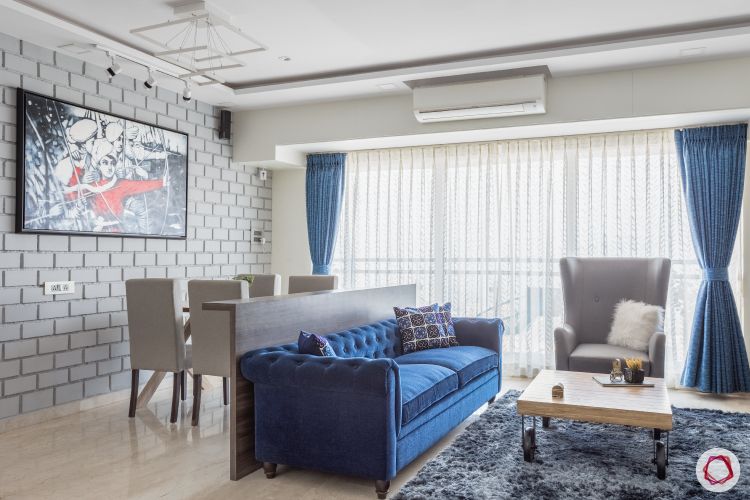 With its vast array of shades, blue can set the tone for any room. While the soothing, calm blues are highly popular, we cannot forget the bright, dazzling shades that energize a room instantly. And the best part about this colour is that the entire room does not need to be revamped to bring out the blue elements. This interior design colour stands out against neutral tones, and leaves its mark on the room.

Top Decorating Colours for 2019 #4: Warm Browns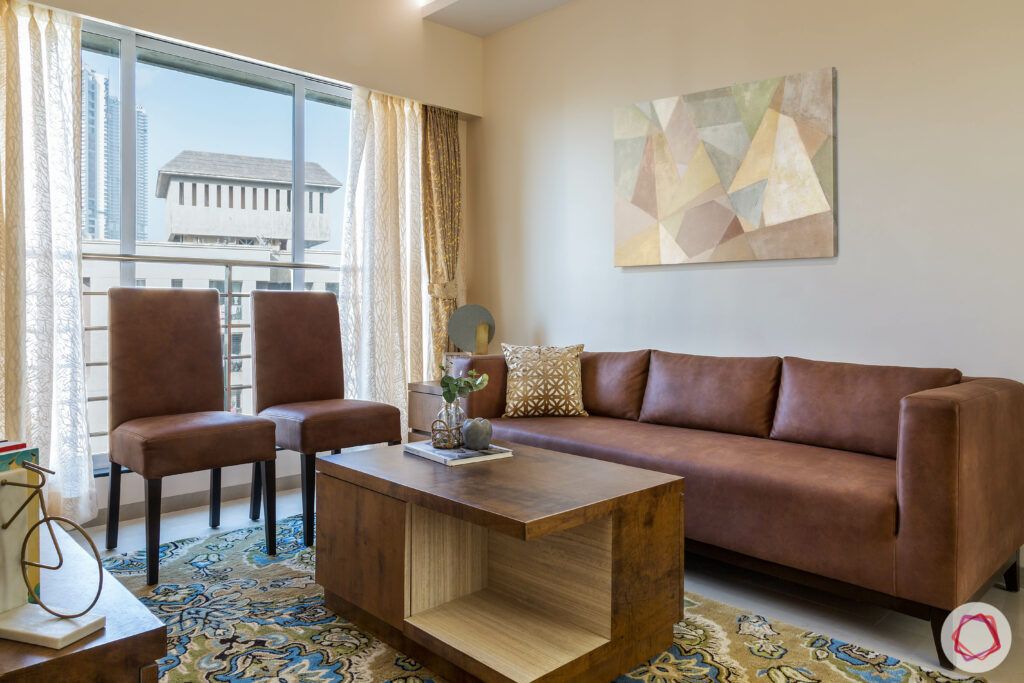 Warm, rich and earthy browns are rather versatile in their appeal. Being the colour of wooden furniture, browns have a traditional place in Indian homes. However, upholstery or soft furnishings in this colour also add a rustic charm to interiors.
Top Decorating Colours for 2019 #5: Coral Crush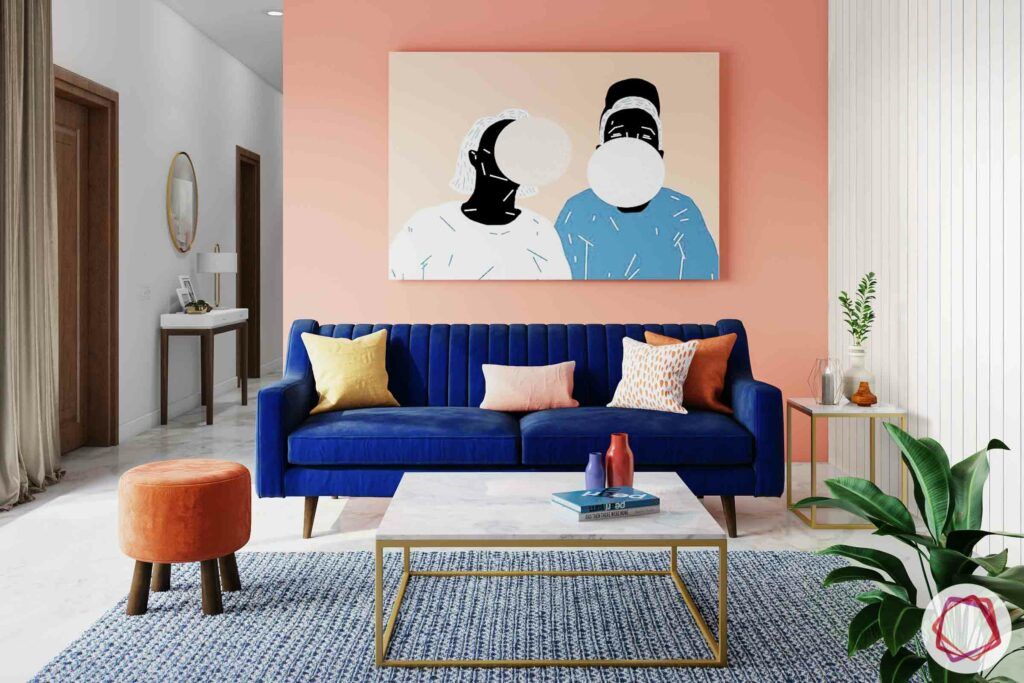 Recognised as the Pantone Colour of the Year, this rich interior design colour can breathe new life into a room. This top decorating colour of 2019 has found its way onto walls, cabinets, kitchens, and even office spaces. The gorgeous life-affirming blend of orange and golden can change the mood of any room, instantly!
Top Decorating Colours for 2019 #6: Playful Metallics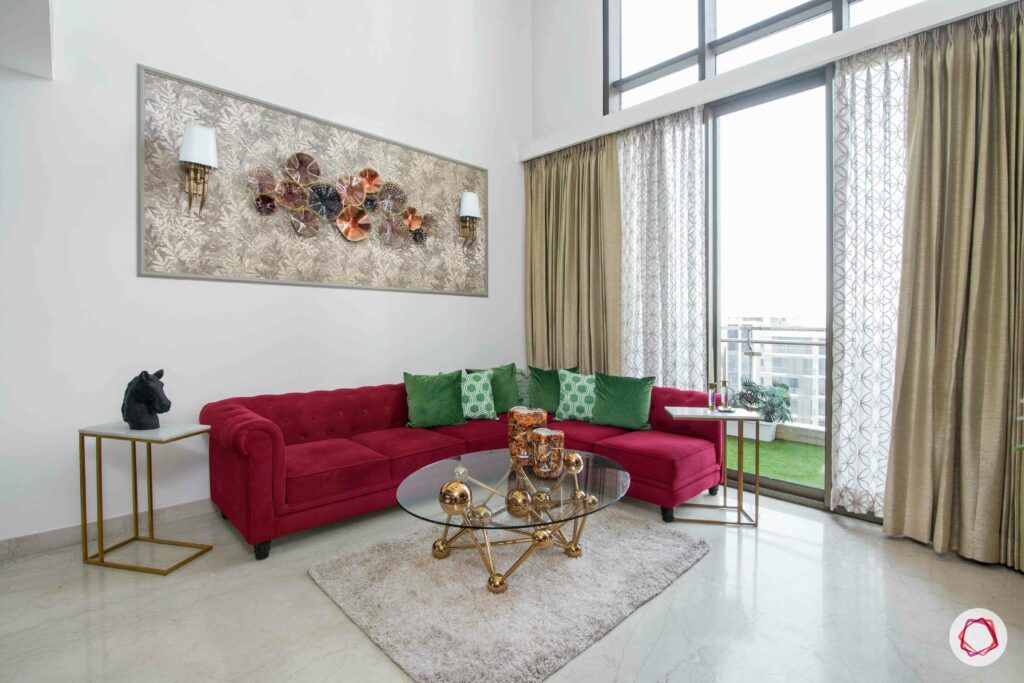 Install a metallic wall hanging or even a table in a room, and you will notice how it draws attention effortlessly. Metallic notes have always been popular. So don't shy away from using metallic accents in the form of light fixtures, jaalis, and other accessories as statement pieces in your homes.
At this point, if you are thinking of ways to bring in subtle changes in your home while retaining the existing decor, look for quirky accessories or soft furnishings that alter the appearance of the room while blending in with existing features. Just find the right decorating colours, and your home will look completely new!
If you found this piece about trending colours interesting, also read Feast Your Eyes on the Luscious Living Coral.
Send in your comments and suggestions.