Wallpapers made their way into the into the Indian market not so long ago but they are sure catching up. Homeowners, these days, love to experiment with different kinds of new trend wallpaper designs. So we bring you the latest wallpaper trends 2019 from #LivspaceHomes.
Wallpaper Trends 2019 #1: Ethnic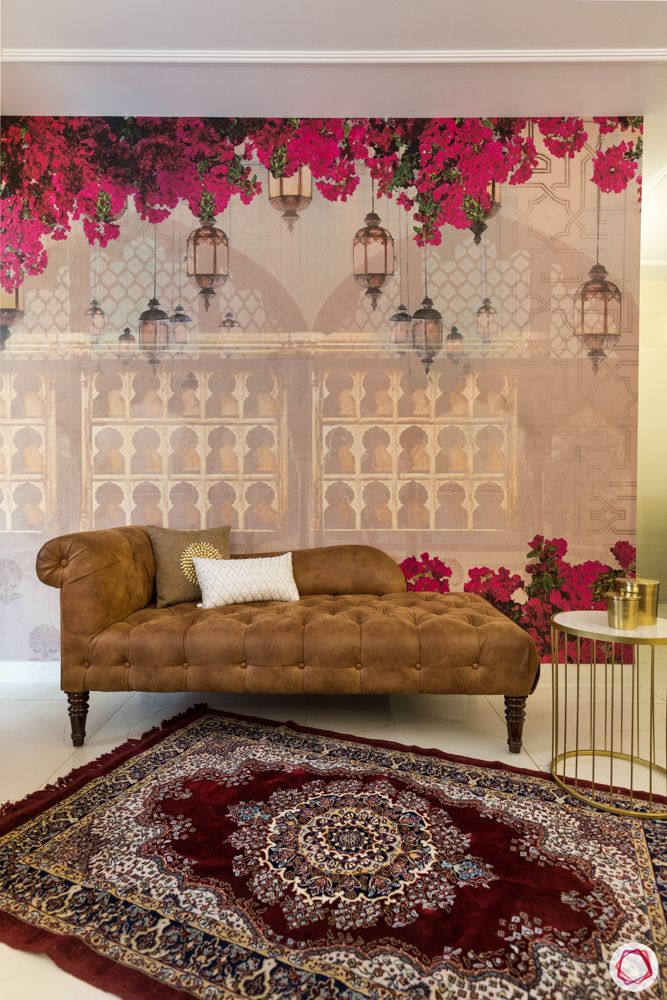 Let's face it, traditional homes are a rarity these days. But if you have walked the tough path to go for a classically ethnic look, you definitely need a bespoke wallpaper to create the right vibe. And this bougainvillea-themed wallpaper from the Livspace catalogue might just be what you are missing!
Wallpaper Trends 2019 #2: Playful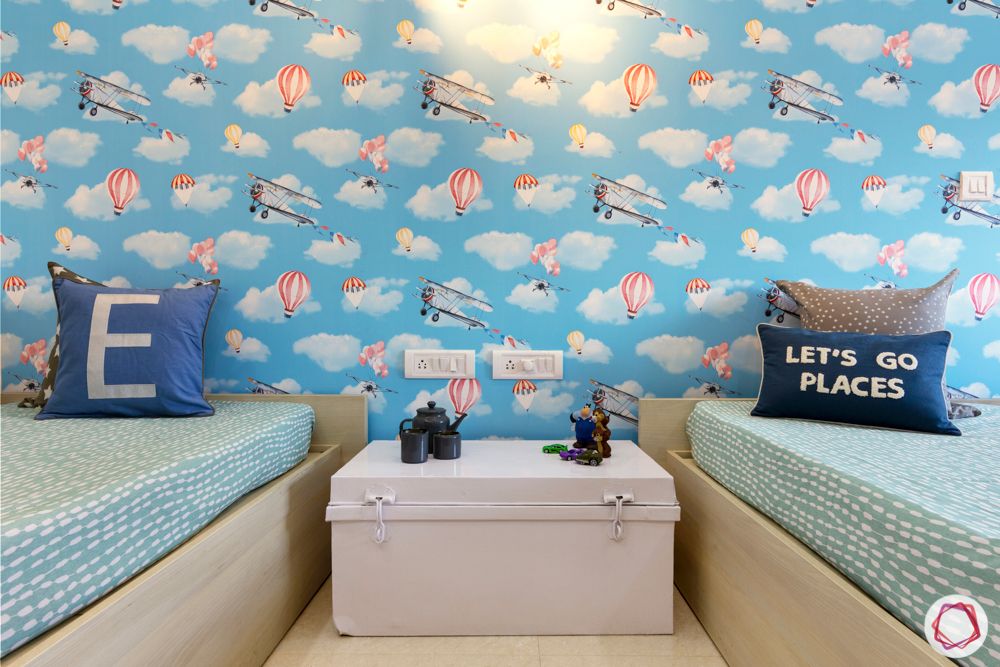 Wallpapers are commonly used in kids' rooms to set up a playful theme. The options for the same are unlimited. But our suggestion would be to go with something like this bright and boisterous travel-themed wallpaper that your kids will not outgrow in a hurry.
Wallpaper Trends 2019 #3: Abstract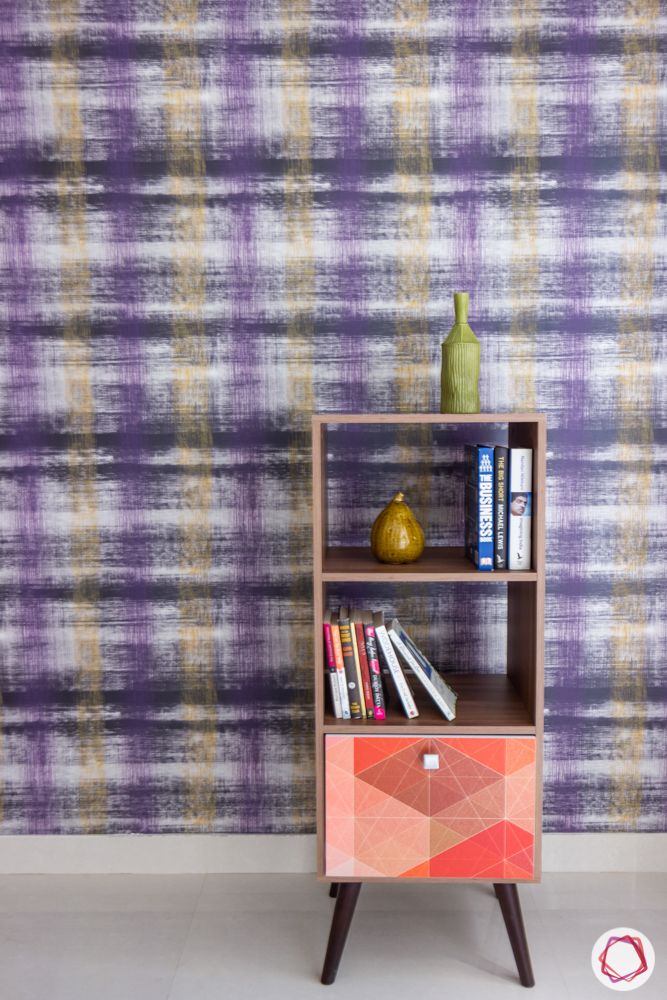 Typically, abstract means something without form. For wallpapers, it should be something without prints, patterns or motifs. This kind of wallpapers work best when the accent wall is kept bare, making a statement by itself!
Wallpaper Trends 2019 #4: Floral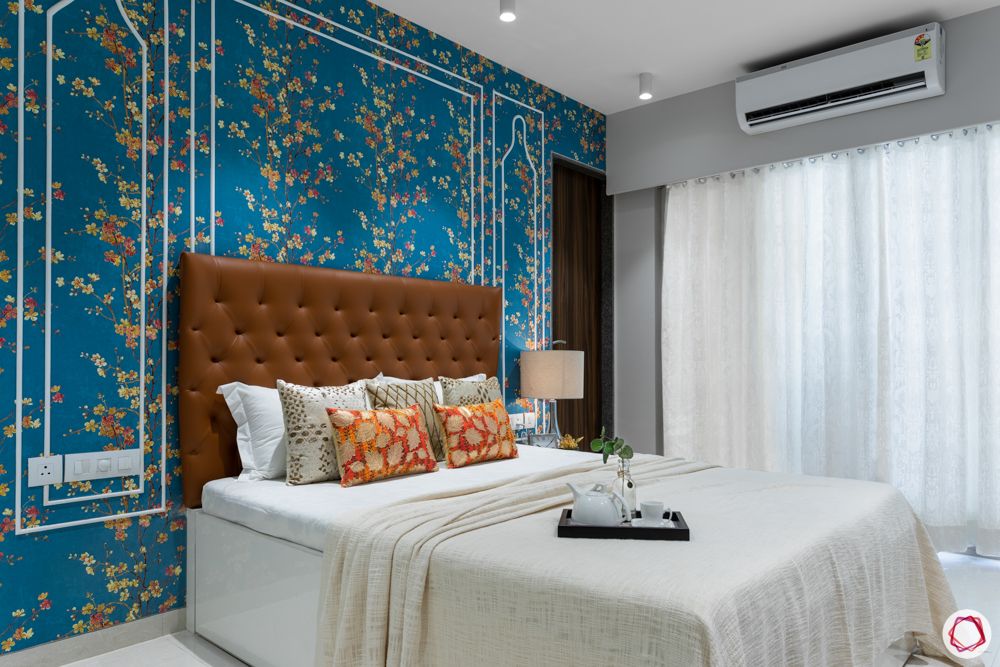 Trends come and fashions fade, but some patterns keep coming back in rehashed forms. Florals, for example, are a recurrent motif that never really goes out of fashion. This brilliant blue wallpaper has a smattering of autumn blooms. Such floral wallpapers lend a touch of softness to any space.

Wallpaper Trends 2019 #5: Prints & Patterns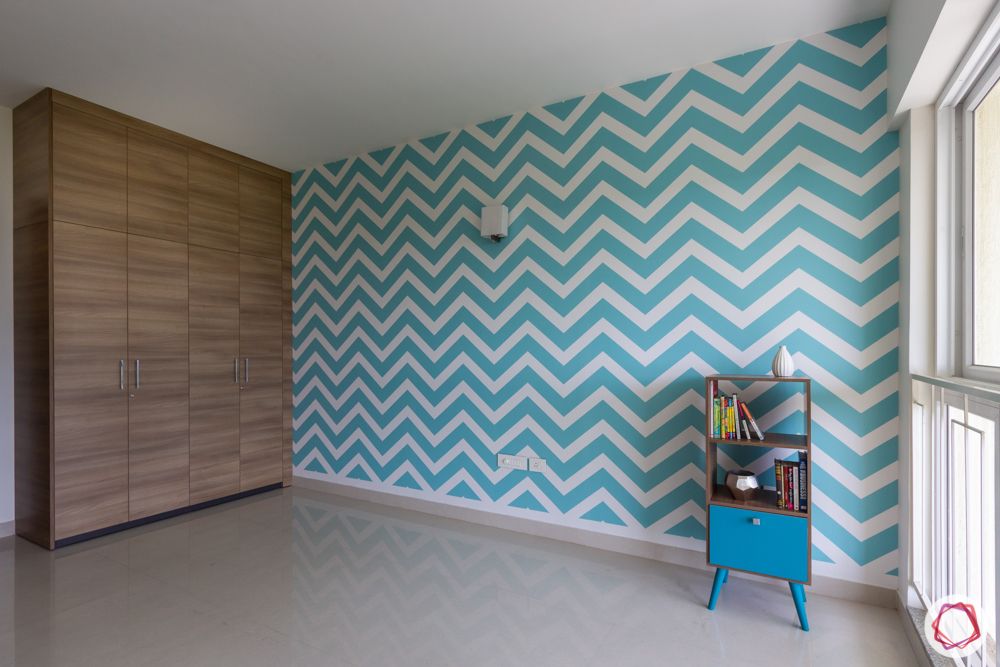 Wallpapers are primarily about prints and patterns. And these days, sharp geometric patterns are in vogue. They lend a clean and contemporary look to any room while also adding a touch of playfulness.
Wallpaper Trends 2019 #6: Solid Colour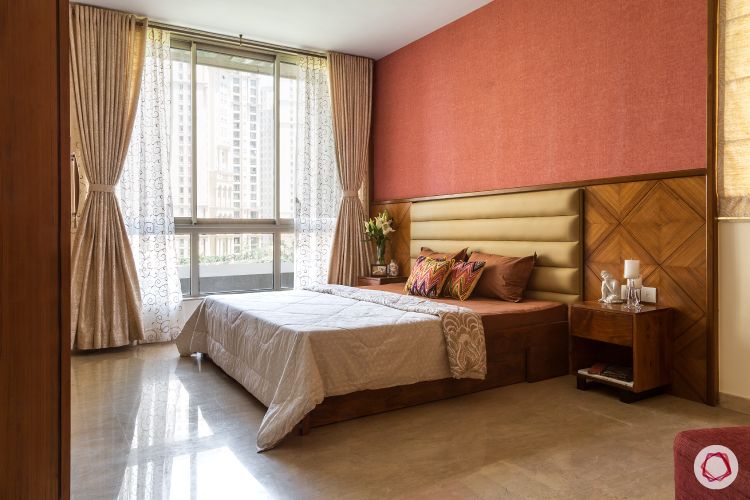 Not all wallpapers need to be loud or make a statement. In fact, you can downplay your interiors with wallpapers too. Pick solid colours to add maturity to your space and keep things beautifully understated. And guess what? You are saving on costs in the process because wallpapers cost less than paint!
Wallpaper Trends 2019 #7: Industrial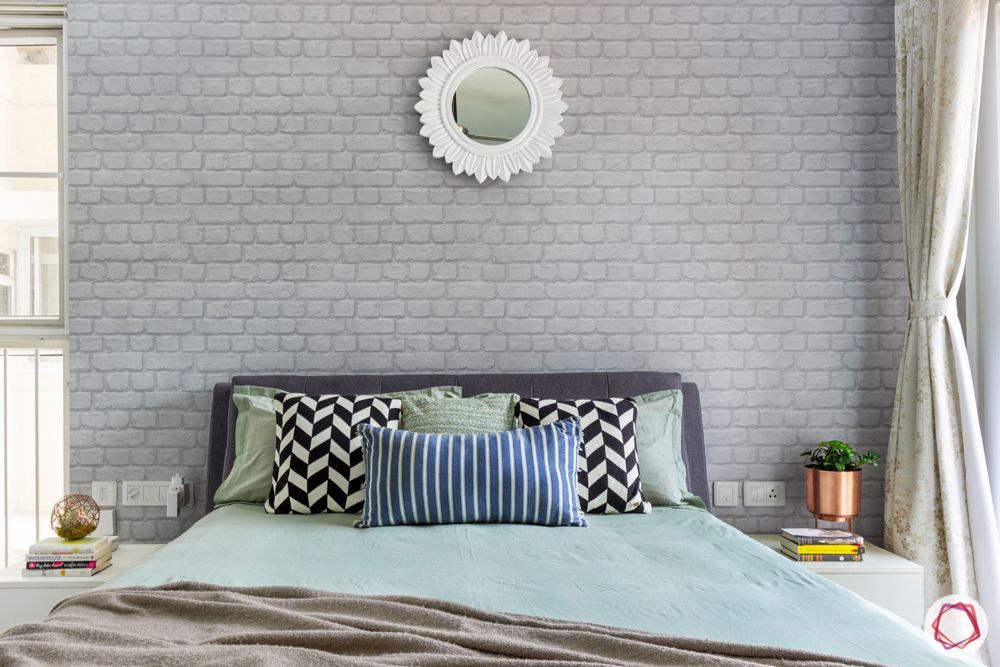 Like to have a few rough edges in your home? Then industrial is your style and an exposed brick wallpaper can do wonders for your interiors. You can pick different brick layouts and colours too. This grey one is one of our bestsellers!
Wallpaper Trends #8: Minimal
With minimalism being the defining philosophy of our age, there is a stress on how less is more. A plain and clean wallpaper like this one is for the minimalists among you. It provides a neutral background to the space without becoming a statement feature itself.
If you liked our curated list of trending wallpapers, also explore What's Better for Indian Walls: Wallpaper or Paint?
Send in your comments and suggestions.