First of all, congrats on making it to the end of the decade! Yet another decade and yet another endless list of home decor trends. We have seen so much in the past year — bold colours, big plants, painted ceilings and the list goes on. But this year it's going to be all about rich but subtle colours and a lot of nature-infused design elements. Expect to see lots of wood textures, matte finishes, rustic furniture and so on. If you are someone who loves to keep up with trends then you are going to love these 20 interior design trends 2020!
Colours
Interior Design Trends 2020 #1: Blue Tones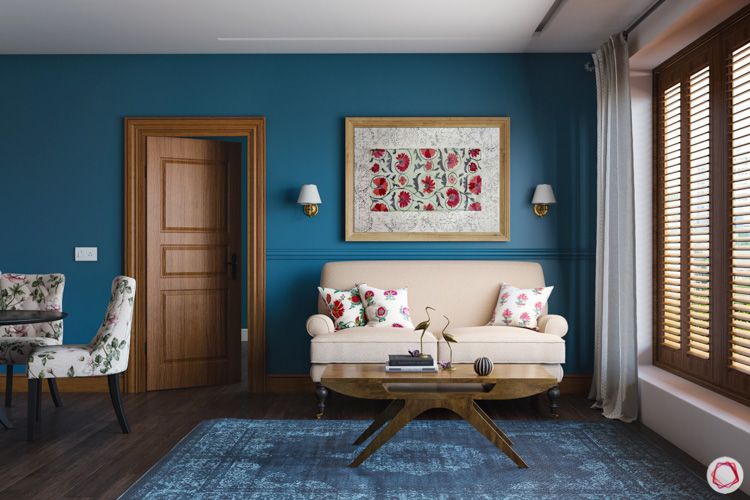 The 2020 Pantone Colour of the Year is Classic Blue, so you can expect a lot of shades of this colour in homes this year. This totally versatile and sophisticated colours can be used in walls and home accents alike. A stately colour that's close to black but not black and makes your interiors look dramatic.
Interior Design Trends 2020 #2: Forest Green Hues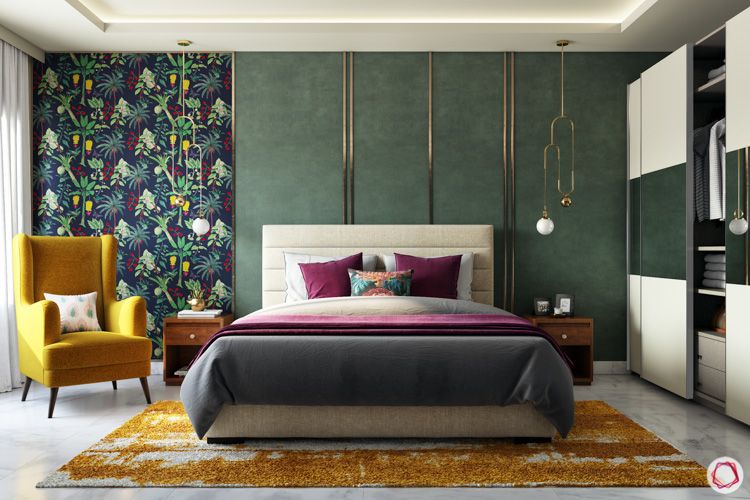 Another huge hit in 2020 is going to be a lot of forest green tones. Use it on your walls or go for upholstery in this subtle shade. This colour borrows it's hues from nature and it will infuse your interiors with a touch of flora.
---
"Earthy tones are a definite trendsetter in 2020. Taupe, forest green and clay colours like terracotta create a serene environment for unwinding after a long day. These textures imitate Foliage, metal and wood i.e natures basic elements. Home is all about comfort and well being ,cut out the perfection."

-Avneet Kaur, Design Manager, Mumbai
---
Interior Design Trends 2020 #3: Chirpy Yellow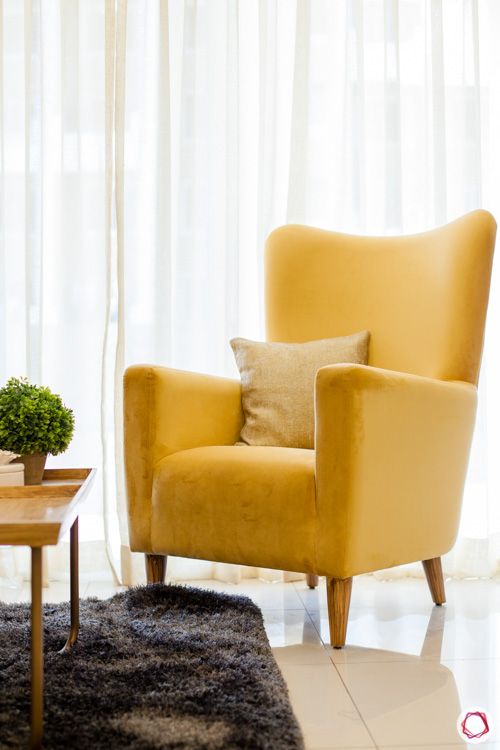 Yellow is a bright colour and thus we recommend you use it sparingly to create subtle pop in your interiors. While designers recommend using it for your kitchen cabinets for an instant uplift, we say you can add a chirpy yellow accent chair to draw attention.
Materials
Interior Design Trends 2020 #4: Natural Materials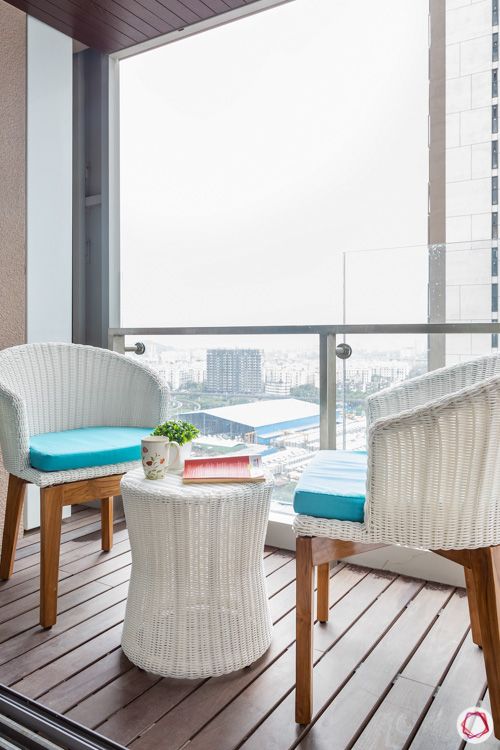 Natural materials like cane, rattan and wicker are going to rule interiors in 2020. And we do not mean only for your balconies. Get quirky accessories and lampshades in cane to add a natural touch to your home. Not only are these long-lasting but also look very appealing.
Interior Design Trends 2020 #5: Wooden Texture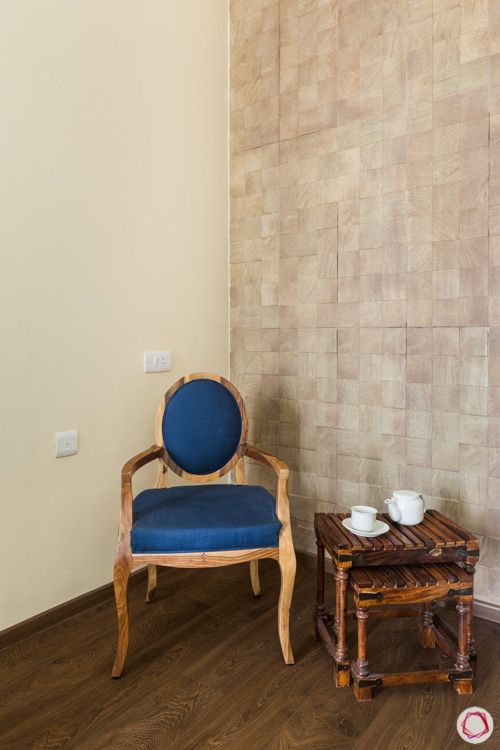 Invite some warmth into your home with wooden textures. Try different tones of wood to add layers at home. This single material in enough to give your home a warm and welcoming feel. Think chairs, side tables, flooring, and so on.
Finishes & patterns
Interior Design Trends 2020 #6: Matte-finish Cabinets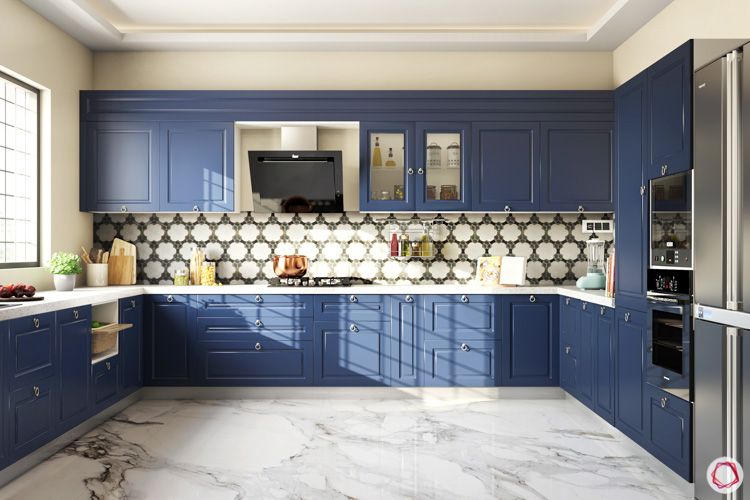 Spring into style with classy matte-finish cabinets in your kitchen. Gloss is gone and matte is in and HOW! This sleek finish looks great in most colours but blue is the colour of the year and you must consider getting this.
Interior Design Trends 2020 #7: Moroccan Patterns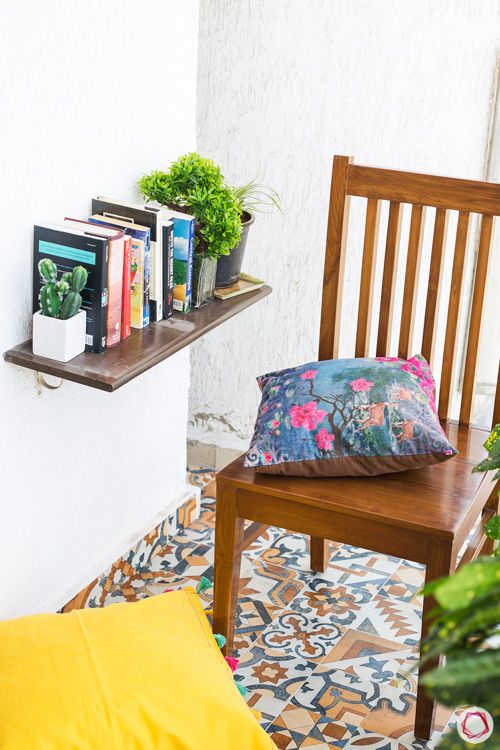 Be it flooring or the kitchen backsplash, this lovely pattern can bring it to life. A forever pattern, Moroccan tiles will never look stale. Add a splash of colour to you interiors with this fun pattern that comes in a variety of colours.
Styles
Interior Design Trends 2020 #8: Scandinavian Style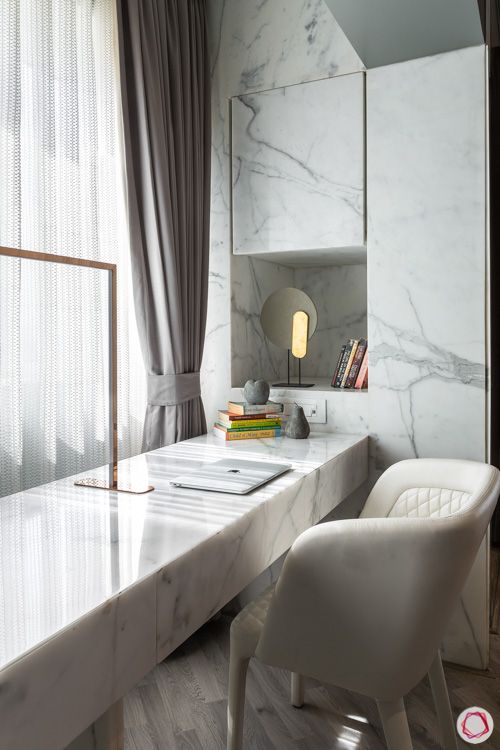 A close cousin of the minimal style of design, Scandinavian elements like sleek, multi-functional furniture will go a long way in the way to keep your home clutter-free. Add lots of classic whites and sleek furniture to complete the look.
Interior Design Trends 2020 #9: Rustic Style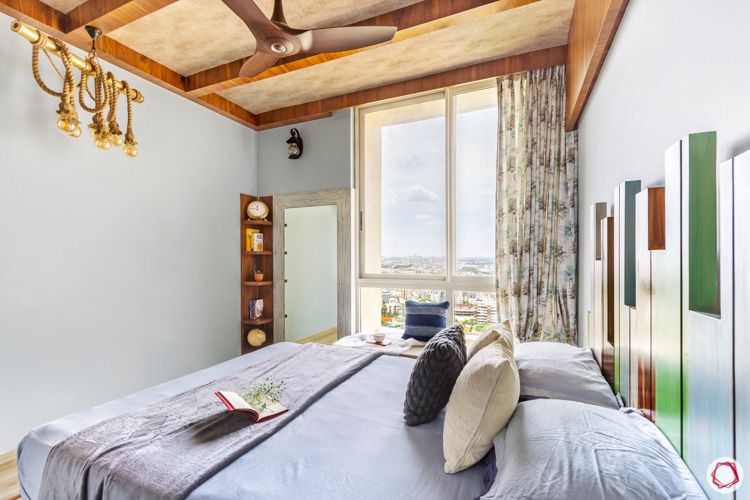 Pick up industrial-style, metal pendant lights for an instant update to any corner. These are readily available in the market. For a more large-scale makeover, you can try redoing one wall at home with an exposed brick wall cladding. Rope lights are another great way to add a rustic touch at home.

Interior Design Trends 2020 #10: Bohemian Style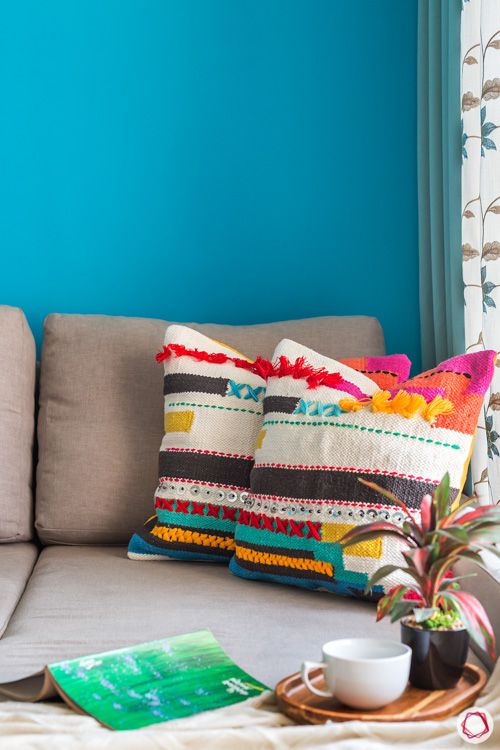 Let loose and embrace Bohemian decor elements. Pretty sofa cushions, huge floor cushions, printed curtains, colourful upholstery – there are so many Boho elements to pick from.
Furniture & accessories
Interior Design Trends 2020 #11: Chest of Drawers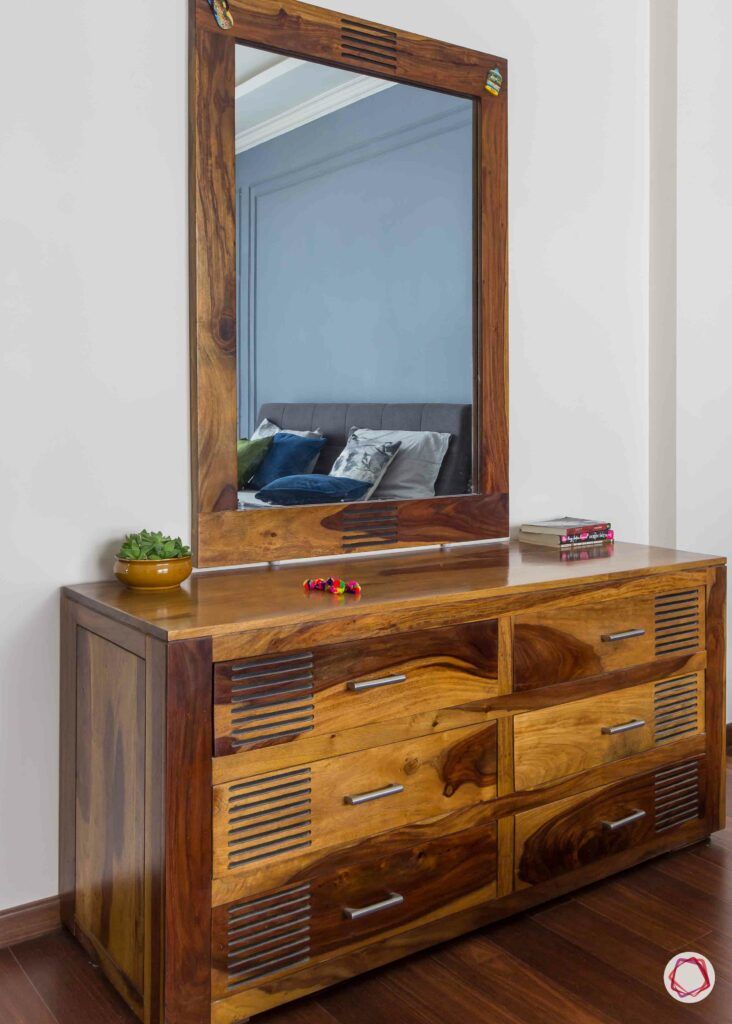 The IT furniture of 2020 is definitely going to be a functional chest of drawers. A lot of homeowners are going to opt for this multi-functional piece of furniture this year. Make sure you pick one in lovely wooden tones.
Interior Design Trends 2020 #12: Canopy Beds
Canopy or four-poster beds are classic right? It is going to make a comeback in 2020! It's time to get your hands on new, improved canopy beds for your bedrooms or refurbish old ones if you happen to possess one already.
Interior Design Trends 2020 #13: Vintage Accents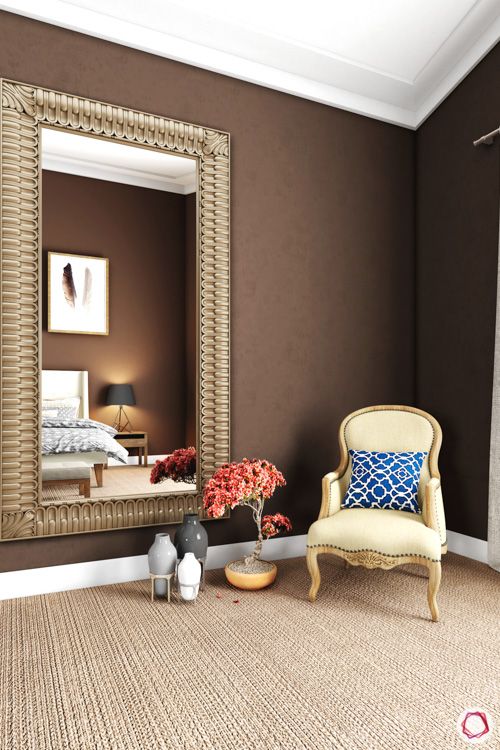 Vintage maximalism is going to be huge this year. All things classic are going to rule homes. Think curvy chairs, wooden sofas, huge ornate mirrors and so on. There are so many elements to choose from.
Interior Design Trends 2020 #14: Metallic Finishes Like Bronze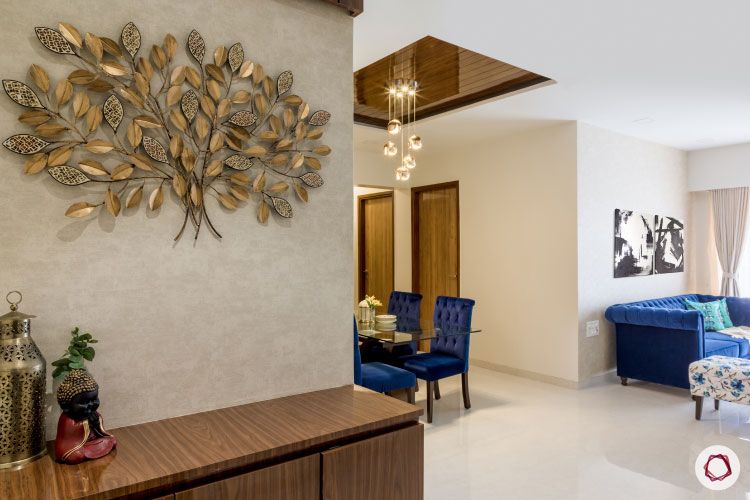 Gold is out and bronze is in. This year get a striking accent piece in bronze and see how it transforms your home. Not too bling not too boring – this metallic finish is just the right ingredient for a touch of glam!
Wall treatments
Interior Design Trends 2020 #15: Texture Paint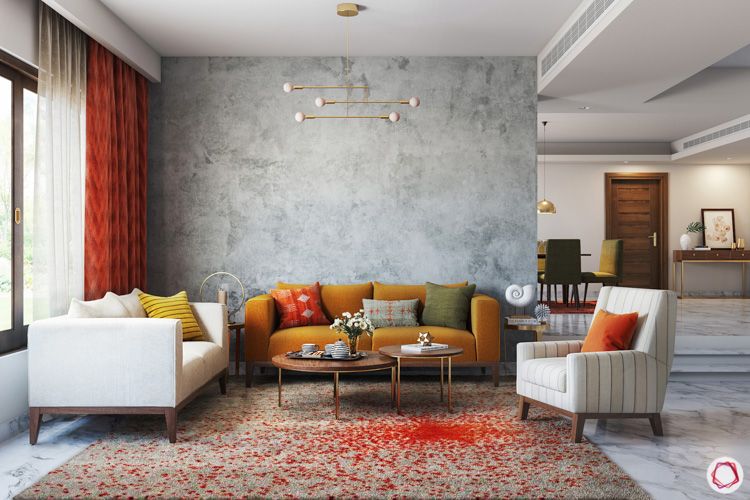 If exposed brick walls were huge last year, this year is going to see another version of rustic walls. It's going to be texture paint and it will look lovely anywhere at home. Walls that look unfinished are going to look eye-catchy.
Interior Design Trends 2020 #16: Tropical Prints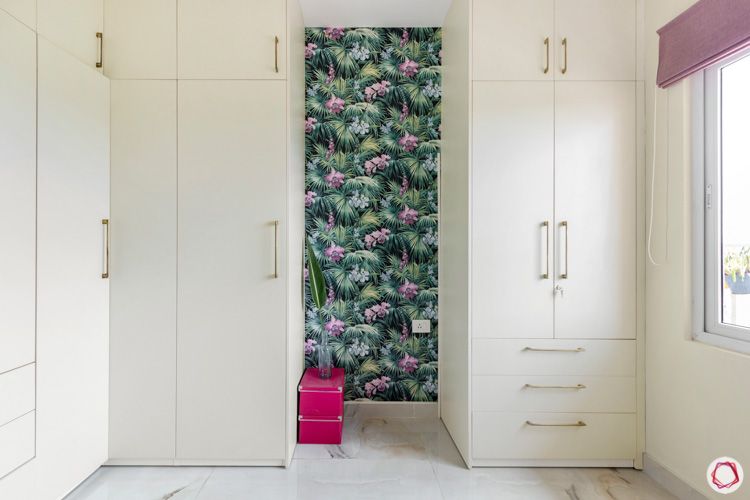 Tickle your happy nerves with some nice tropical printed wallpapers. Add it in sections of your wall to create a highlight and every time you see it , we assure you, you'll feel happy!
Kitchens
Interior Design Trends 2020 #17: Classic Subway Tiles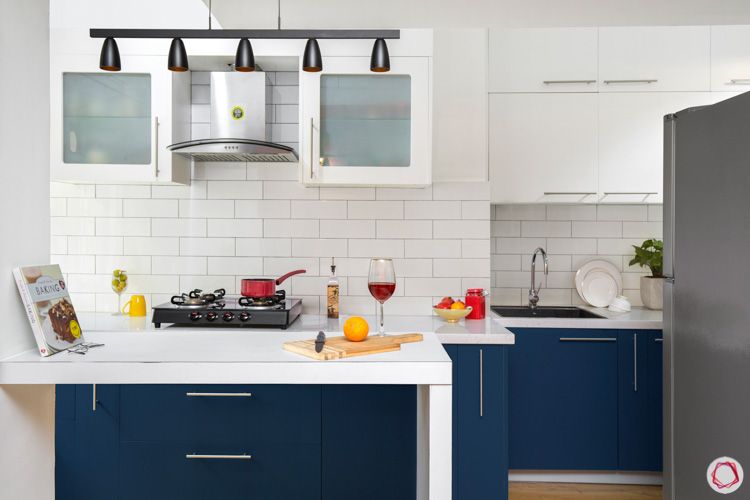 Still have subway tiles at home? Do not remove them just yet. Classic subway tiles are going to rule backsplashes in kitchens in 2020. These match with every colour and look sleek.
Interior Design Trend 2020 #18: Open Storage in Kitchens
While closed storage is still going to rule kitchen this year, open shelves is another way to add intrigue in kitchens. We love how ledges like these create an interesting look here. If you do not bother a little maintenance, then you must hop onto this one!
Others
Interior Design Trend 2020 #19: Space Personalisation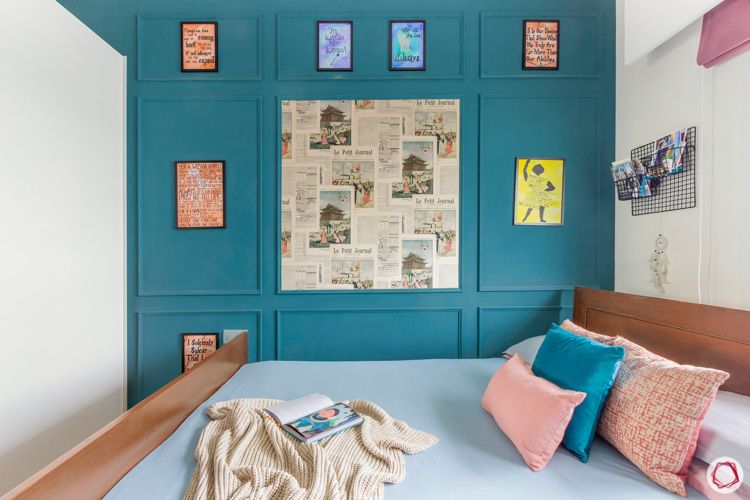 Make your space yours completely. If you love some character and are dedicated to them, then your room deserves to flaunt it. And we mean it. Posters, colours, style, design elements and everything else! Personalise your space.
Interior Design Trend 2020 #20: Indoor Garden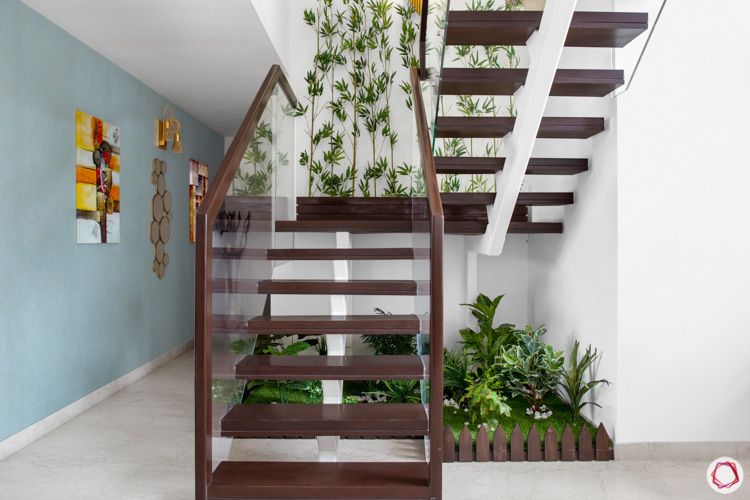 Plants are going to be our friends in 2020 as well. An indoor garden is going to look lovely at home and will give your home the required amount of oxygen! Embrace them!
So, along with your new year resolutions, make sure you pretty up your homes with a couple of these! Want to look at some top Pins from Livspace in 2019? Check this out: What People Love on Pinterest.
Send in your comments and suggestions.