Window treatments are probably not the first thing on a homeowner's mind while decorating, but that doesn't mean it isn't important. In fact, curtains and window treatments can make or break a space, so it's vital that enough attention is paid to them as part of a home's larger design scheme. To stay on top of trends, pick a window curtain design from these options.
Curtain Design #1: Pencil Pleats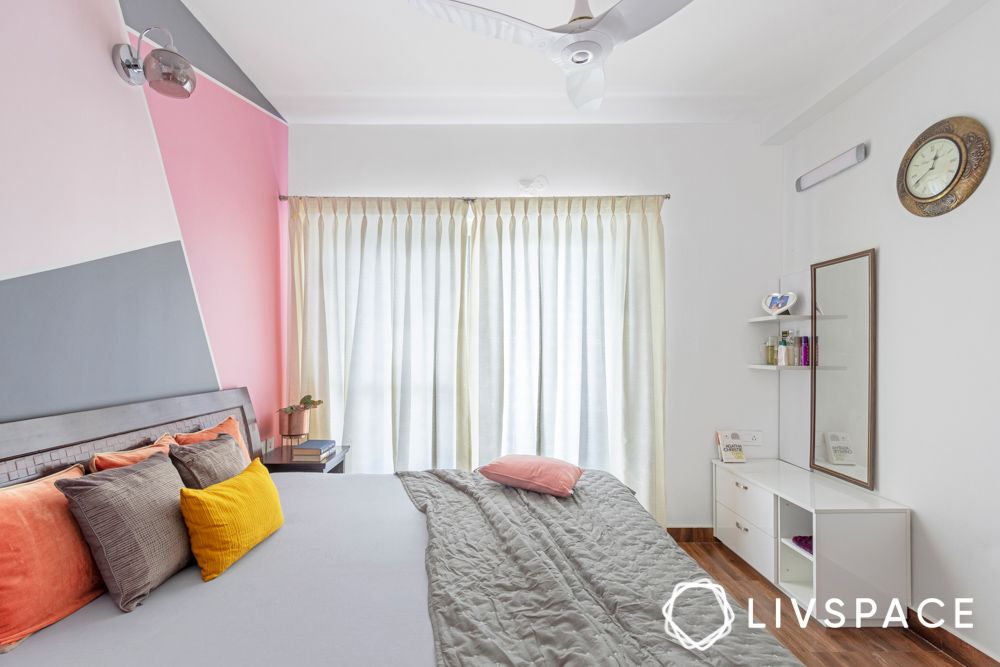 A curtain design with pencil pleats will give your window and room a neater and more organised look. Also, ensure that your pencil pleat curtain design for window matches the aesthetics of the room.
Also Read: 9 Important Tips on How to Choose Curtains for Windows
Curtain Styles for Window #2: Tab Top Styles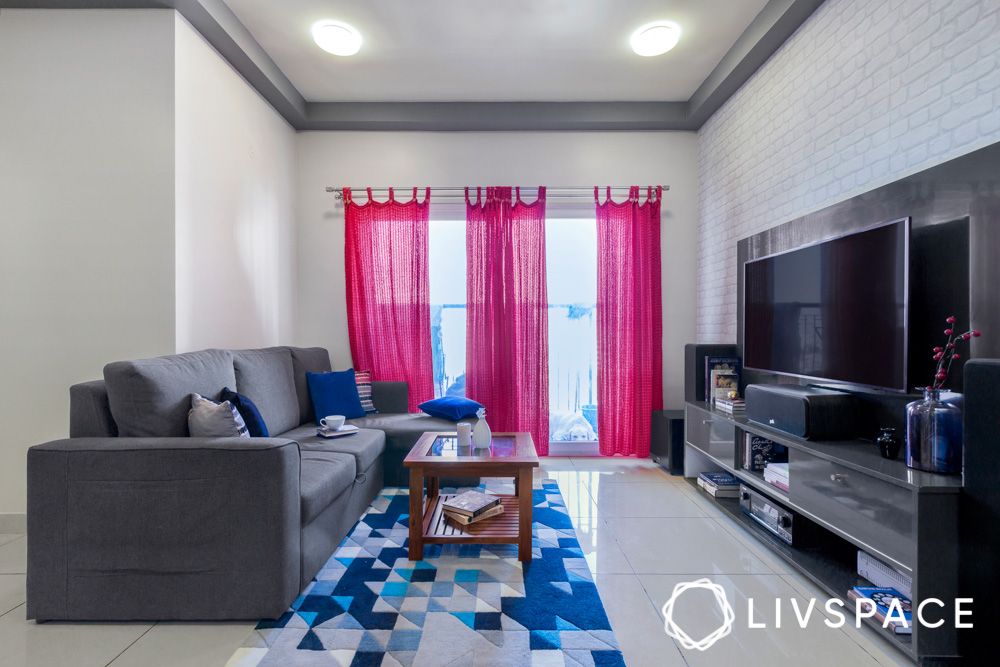 Tab top curtain styles refer to designs where exposed tabs of fabric are drawn through a curtain pole. Such modern curtain designs are quite popular and perfect for contemporary homes.
Modern Curtain Designs #3: Goblet Style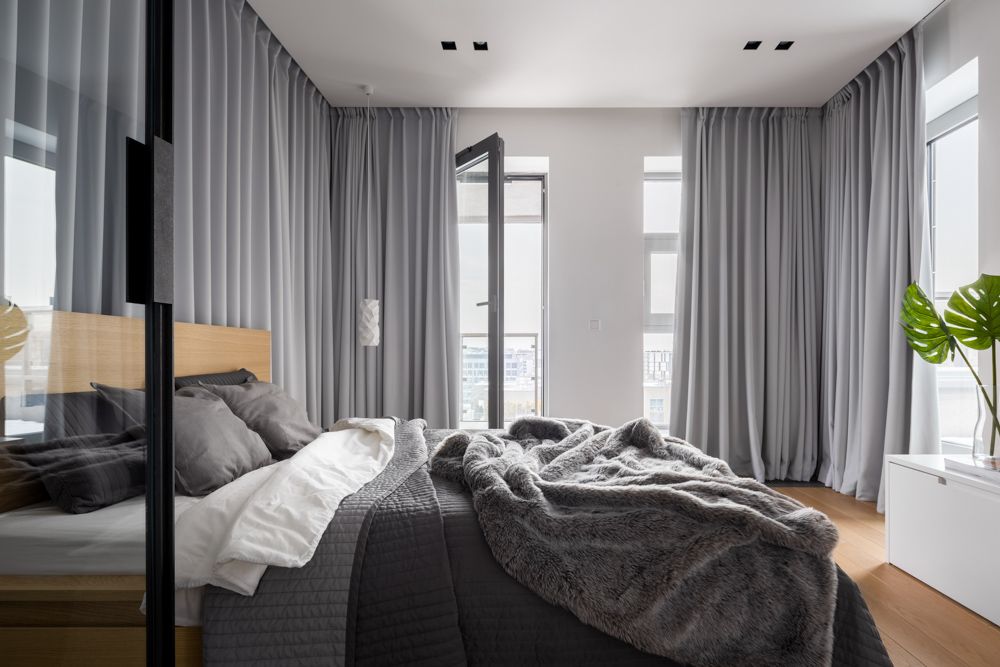 Goblet-style curtain design window treatments refer to a style where the pleats are folded and tucked in such a way that the top portion looks like a goblet. While unique, this type of curtain design for home is gaining popularity among homeowners.
Simple Curtain Styles #4: Sheer Curtains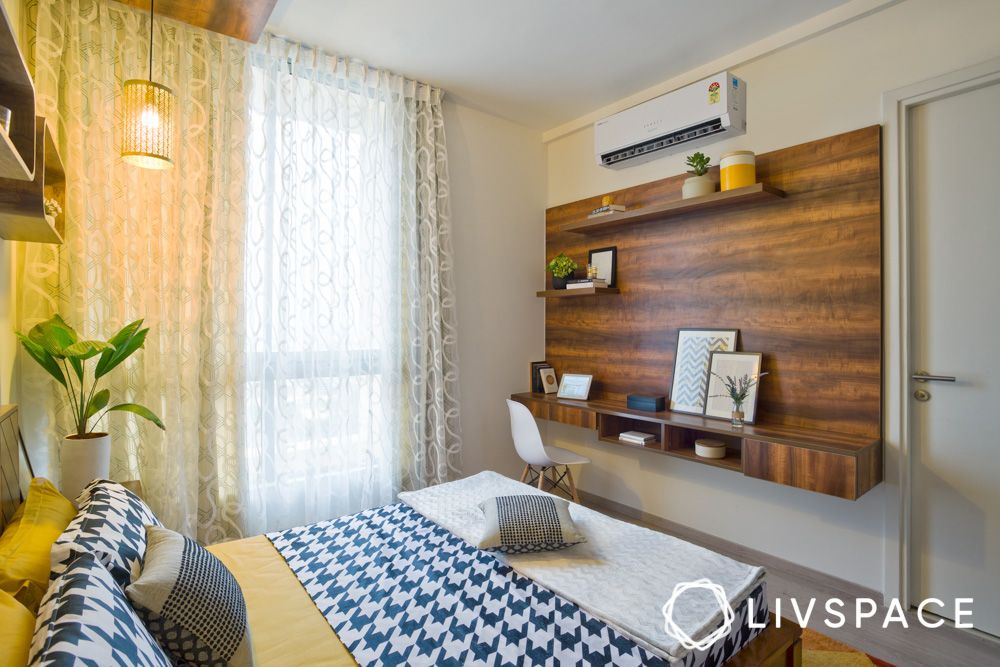 Want an airy look for your bedroom? Opt for a sheer curtain. This will let in ample sunlight and breeze. Additionally, you can combine such a curtain design with darker ones for privacy.
Curtain Design #5: Pelmet Patterns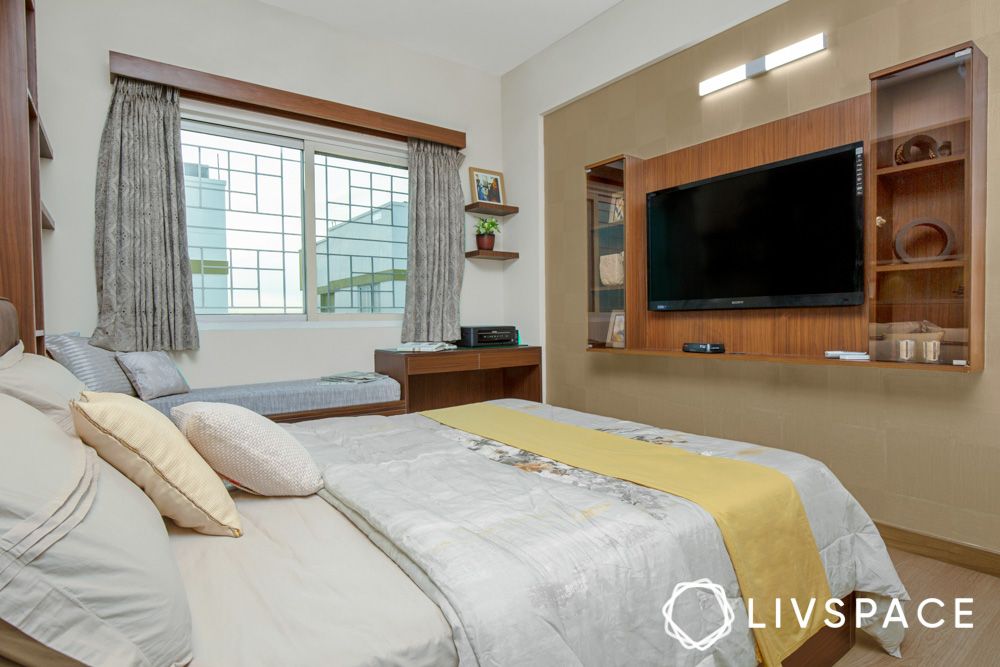 A pelmet is a decorative panel that hides curtain installation elements like rails. Opting for a new curtain design with a pelmet can help hide unattractive rails.
Window Curtain Styles #6: Valance Curtains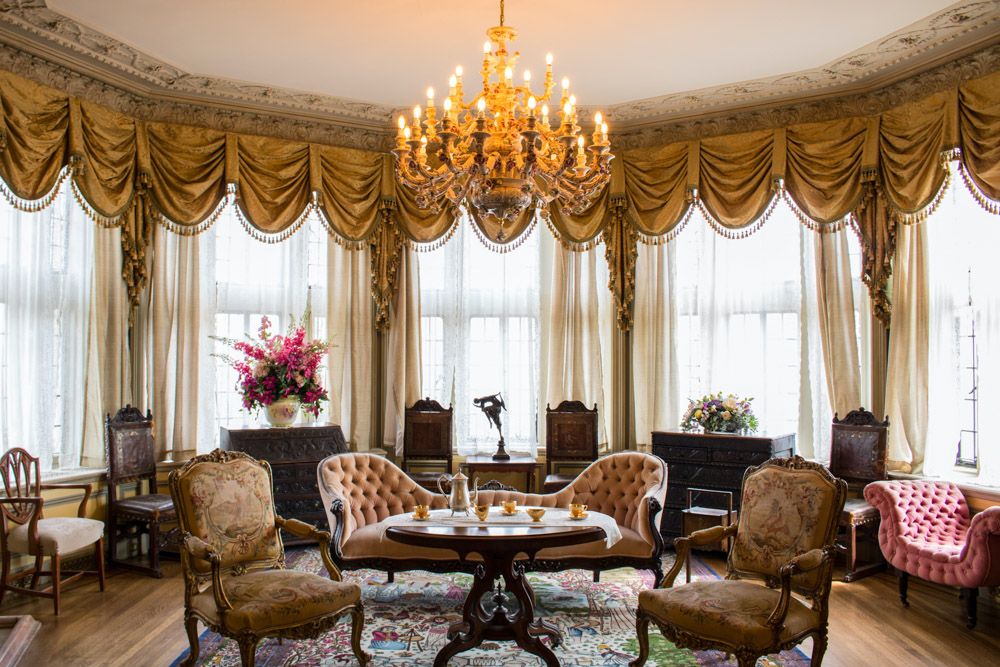 Valance curtain styles are quite similar to pelmet curtains. However, unlike the pelmet curtain designs, which consist of a pelmet, a valance is a piece of fabric used to hide curtain rails. A valance curtain design can make a room look plush and royal.
Curtain Styles #7: Hanging Curtains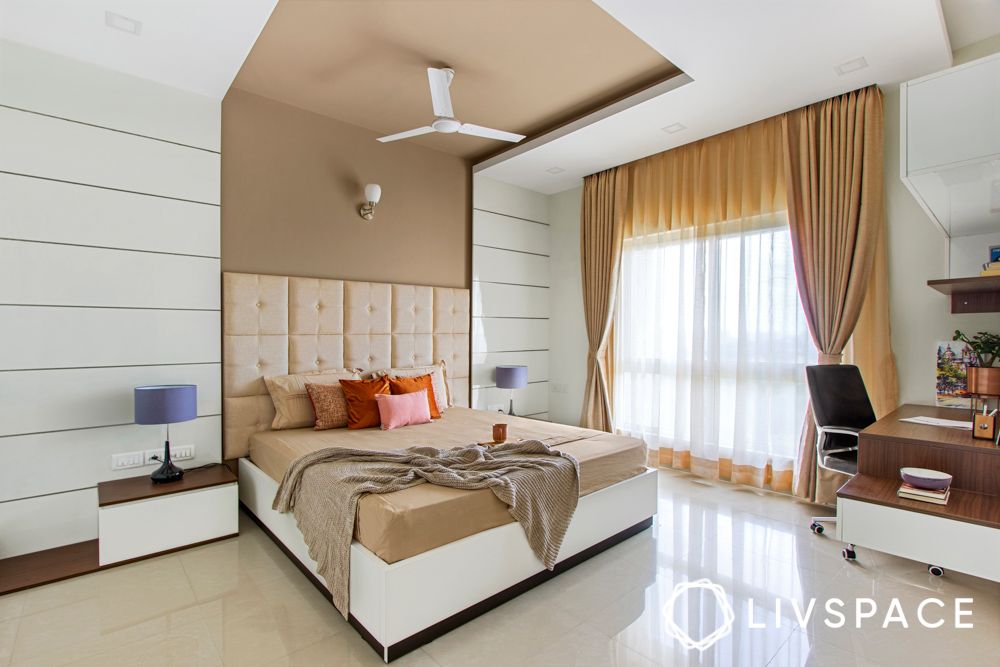 Hanging curtain design ideas, especially floor-to-ceiling ones, can make your room look large and spacious. Pair these latest curtain designs for home with sheer curtains for an added airy effect.
Curtain Design #8: Lace Overlay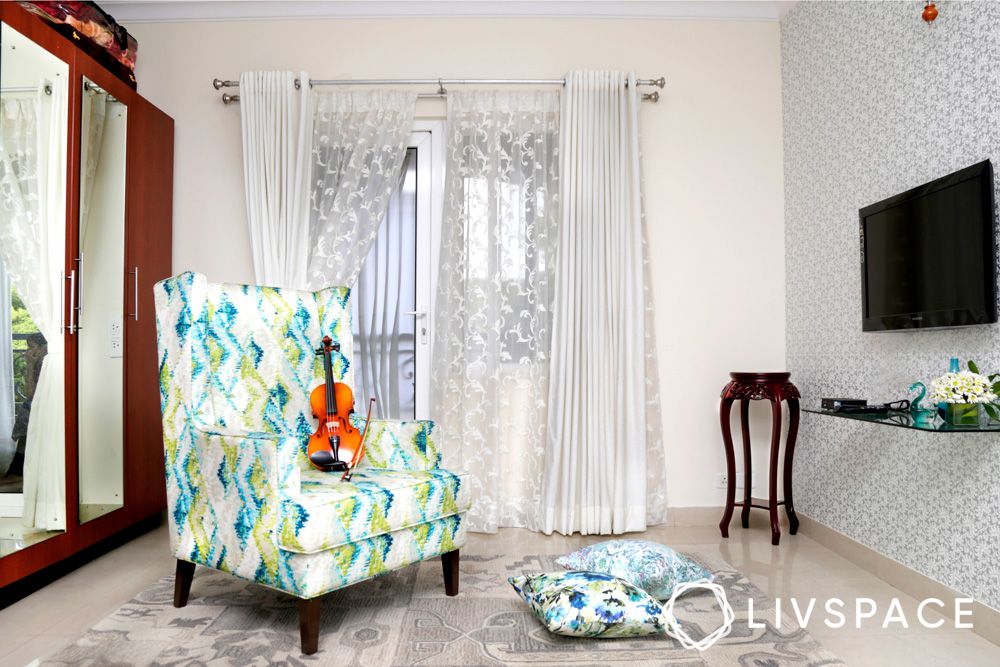 Lace is always a winner! If you want a curtain design for window that is elegant and subtle, opt for lace overlays on the material. Additionally, choose soft shades like white and pastels.
Curtain Styles #9: Striped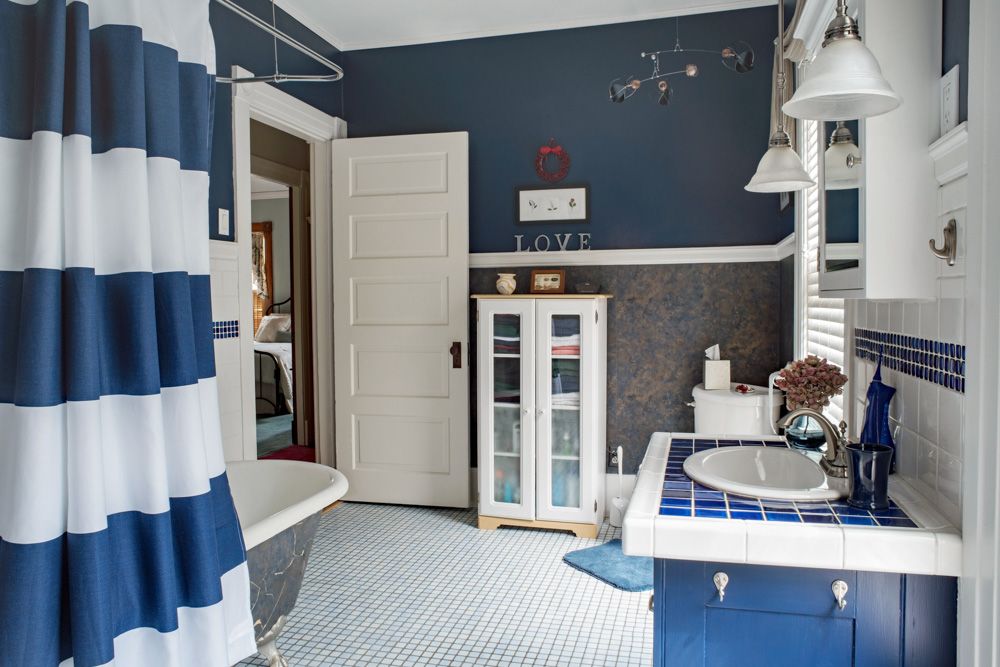 If you are looking for a trendy curtain design for home, you can choose stripes. A striped curtain is perfect for modern homes. You can also opt for colourful stripes for your kids' room.
New Curtain Design #10: Colourful Patterns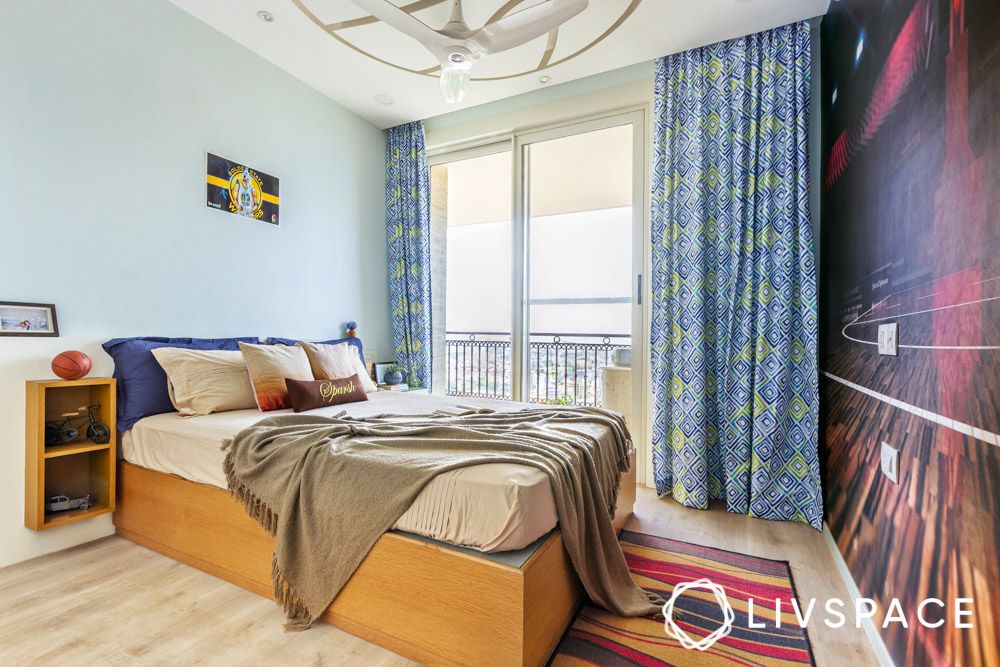 Colours can make a bland space look stunning. For your new curtain design, opt for colourful patterns. This is also a good option for the kids' room.
Curtain Styles #11: Shower Curtain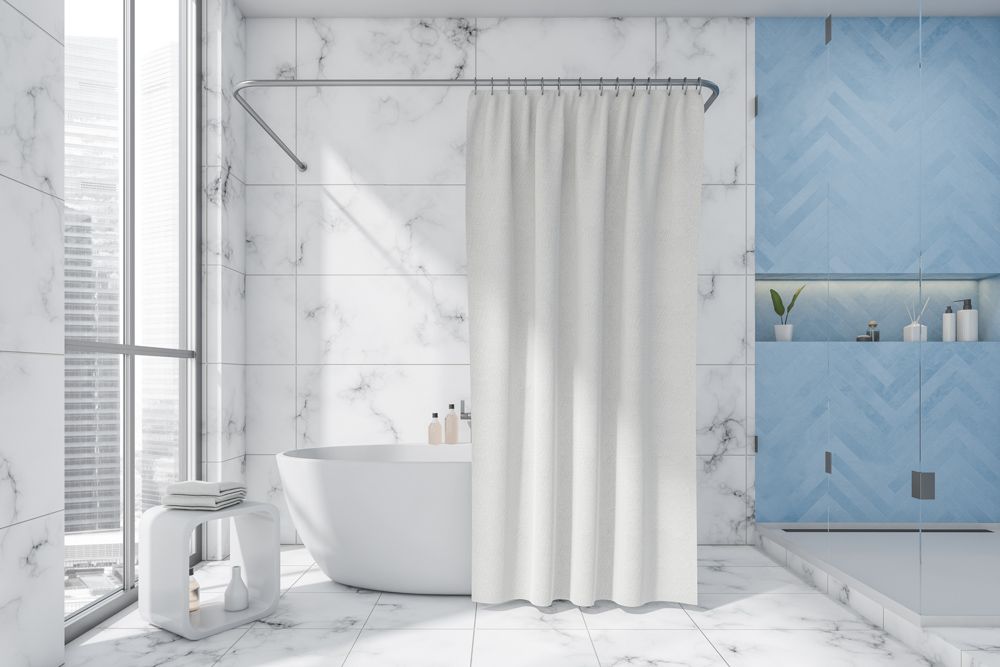 Apart from privacy, you should opt for a shower curtain to prevent slippery floors. While selecting curtains for your bathroom, choose waterproof materials instead of cloth.
Curtain Styles #12: Rattan Blinds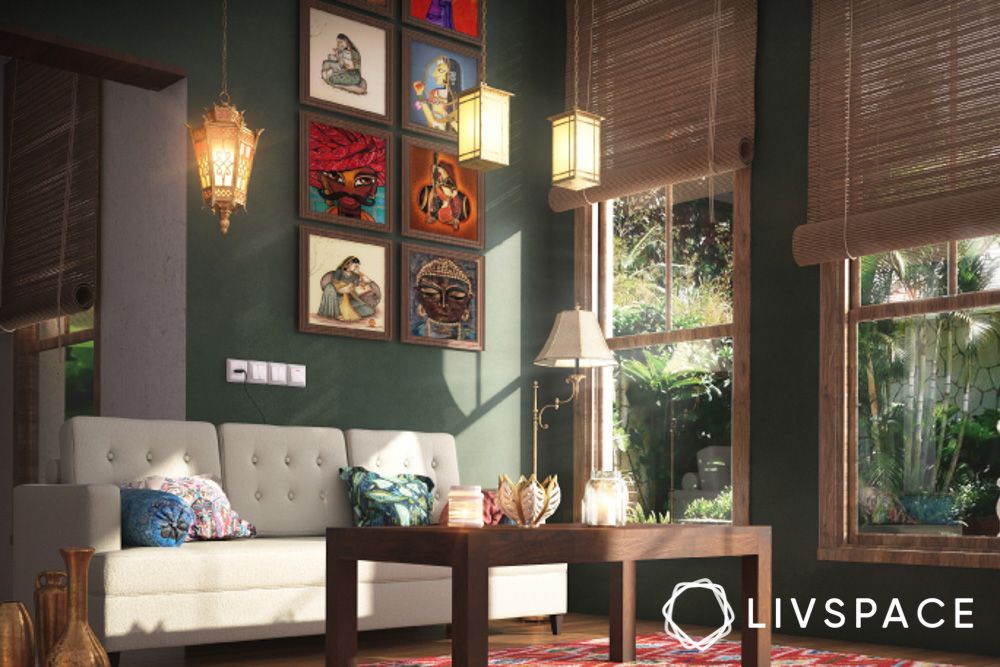 Rattan blinds are perfect for letting adequate natural light in your room without compromising on privacy. Rattan is essentially a palm that's used to make furniture and furnishings such as blinds – therefore, these blinds will also give a natural appeal to your room design.
Window Curtain Design #13: Roll-Up Styles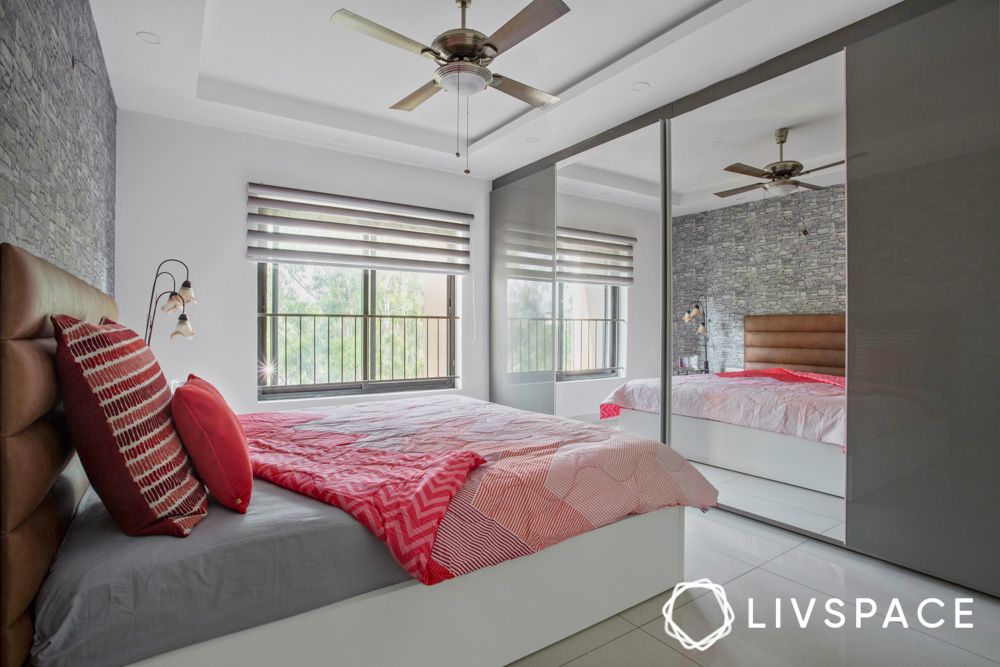 Want a curtain that lets in ample sunlight? Opt for roll-up shades that will let in the sunlight during the day. Additionally, these also look very modern, making them perfect for contemporary flats.
Double Curtain Design #14: Custom Patterns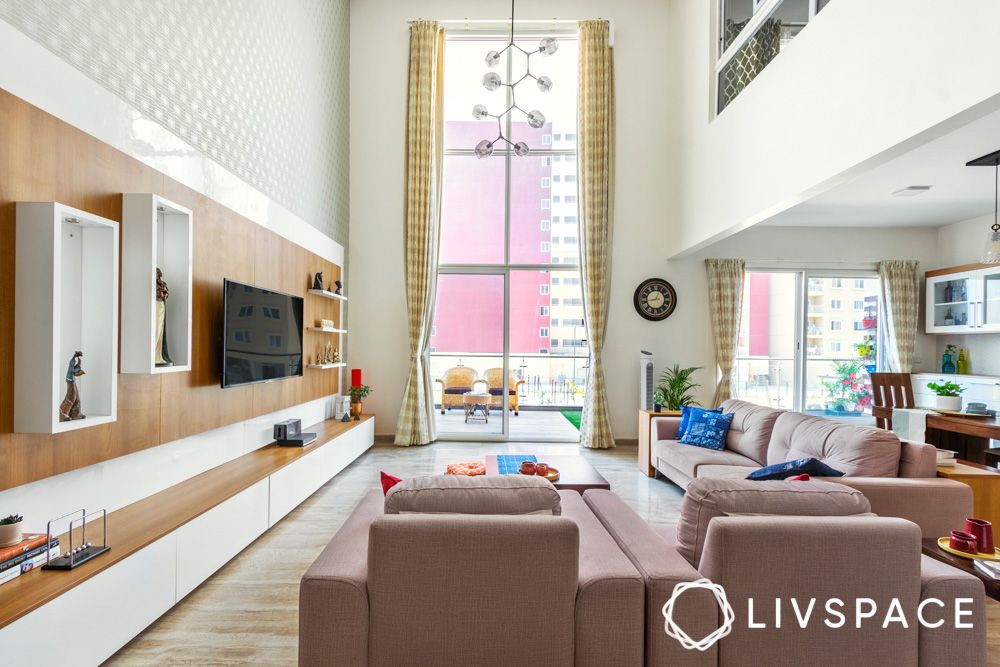 If you have specific requirements, a custom design is the best option for you. For instance, since this living room has a high ceiling, this double curtain design is customised to encompass the entire length.
Modern Curtain Designs #15: Front Yard Styles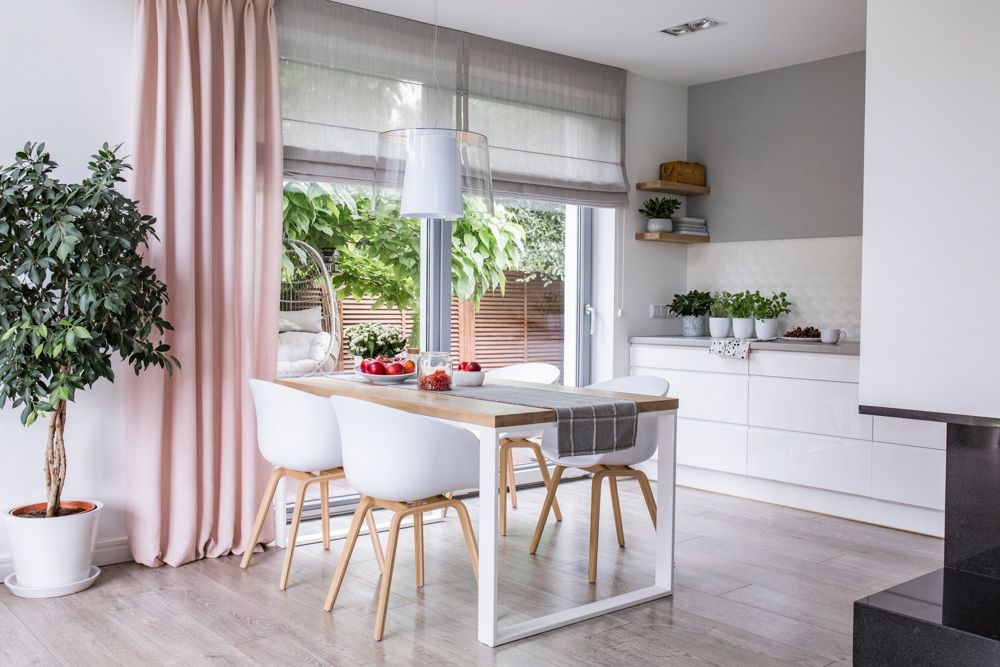 Got a stunning garden in your front yard? Opt for curtains that will not block the view through your window. Here, sheer curtains are good options.
Curtain Design #16: Shaded Patterns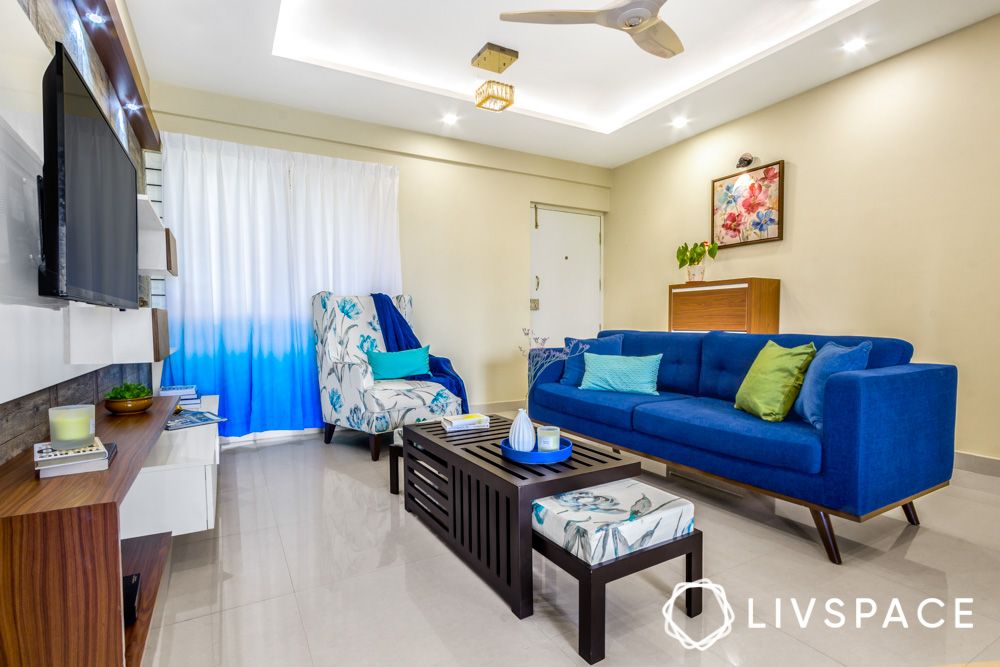 Another lovely option would be to go for shaded curtains. You can choose a colour that matches the theme of your room and opt for similar hues in your curtains.
Curtain Styles #17: Eyelets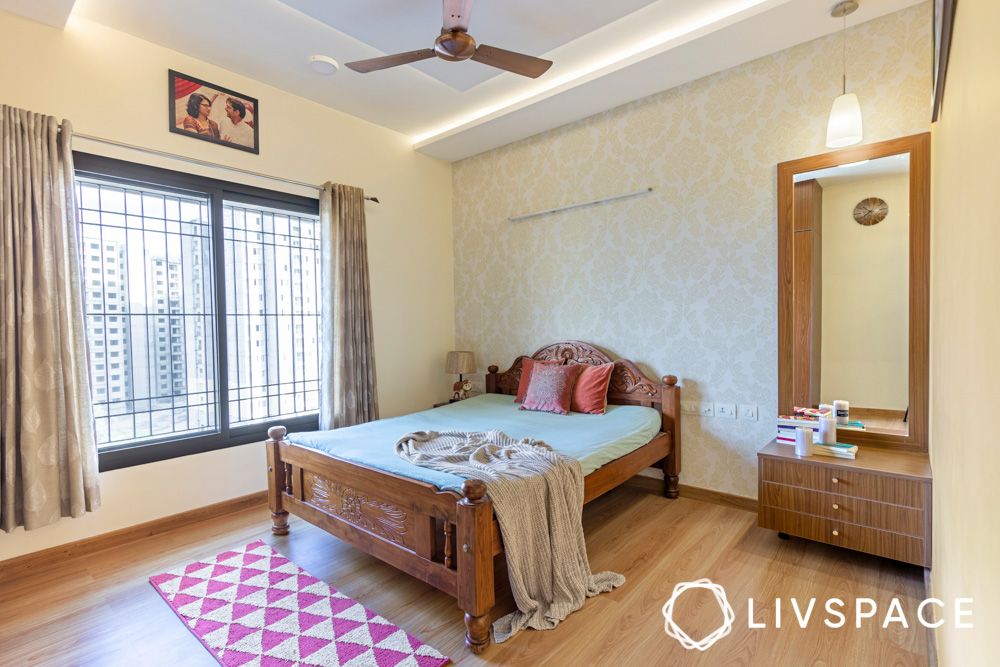 Eyelet curtains consist of deep folds of fabric that are then hung uniformly from top to bottom. Such curtains look simple, sophisticated and clutter-free.
Double Curtain Design #18: Mix and Match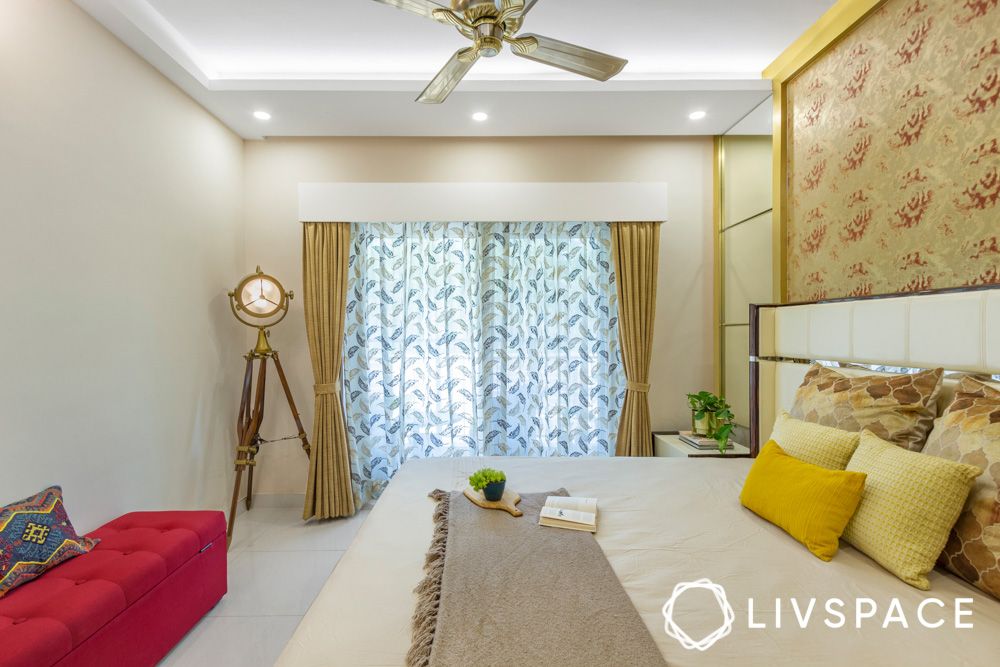 Why go with one when you can choose two? You can choose two different types of curtains for a layered effect. However, in such a case, ensure one of the curtains is light.
Curtain Styles #19: Kids' Bedroom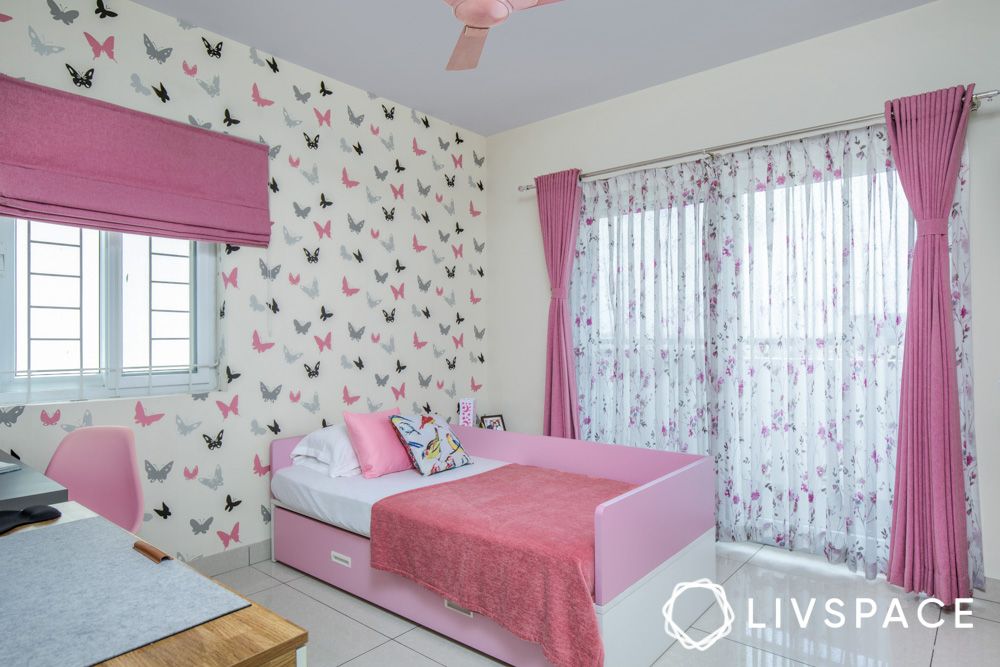 While selecting curtains for your kids' bedroom, choose something that is bright, fun and quirky. You can also match the pattern with your wallpaper, as can be seen in this room.
Curtain Design #20: Soft Patterns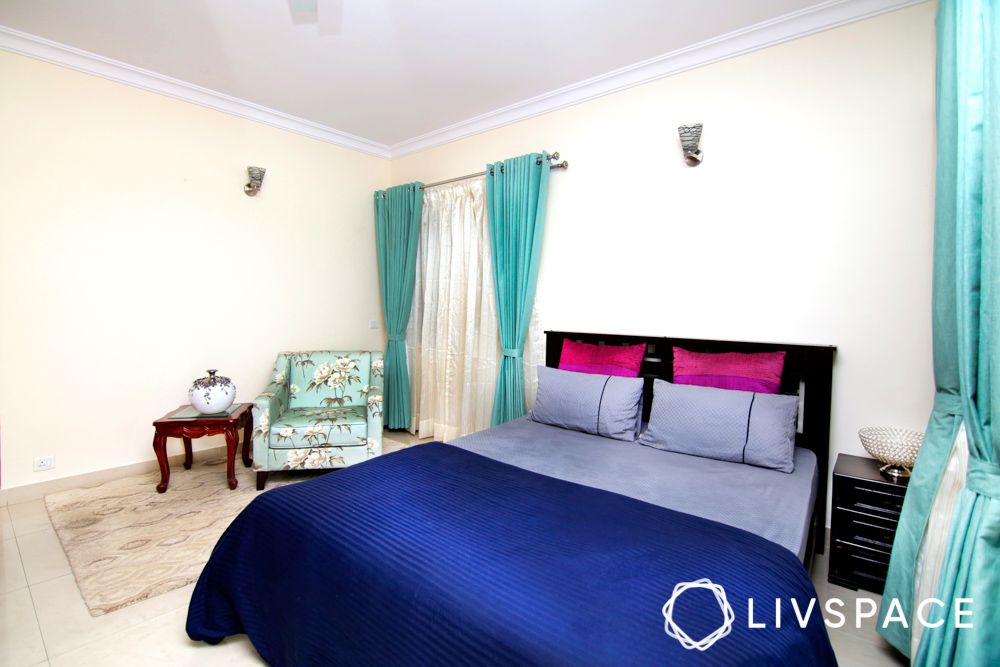 If you want a minimal colour palette for home, choose curtain styles in basic colours with no patterns. For added effect, layer two different types of curtains.
Choose from these gorgeous curtain designs and stun everyone who visit your home.
Also Read: 8 Curtain Fabrics to Step up Your Living Room
How Can Livspace Help You?
We hope you found our ideas useful! If you want your home to be just as beautiful, then look no further. Book an online consultation with Livspace today. Send in your comments and suggestions at editor@livspace.com