Drawing inspiration from the carefree, nomadic life of a Bohemian traveller, this casual style includes everything from eclectic collectibles to a blend of old and new. Vintage accents, colourful interiors and a relaxed vibe are what we are talking about! Take a cue:
Boho Home Decor Tip #1: Add Vintage Accents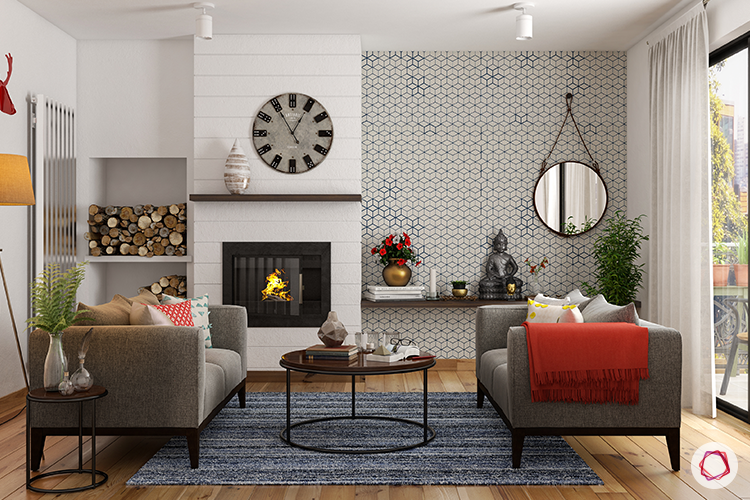 Not only are vintage accents aesthetically appealing, they're all heart and bring out the nostalgia. A big vintage wall clock with Roman numbers, a reindeer wall hanging, an antique mirror or a rug with a distressed look can help amp up the bohemian vibe of your interiors.
Boho Home Decor Tip #2: Paisley Or Leafy Wallpapers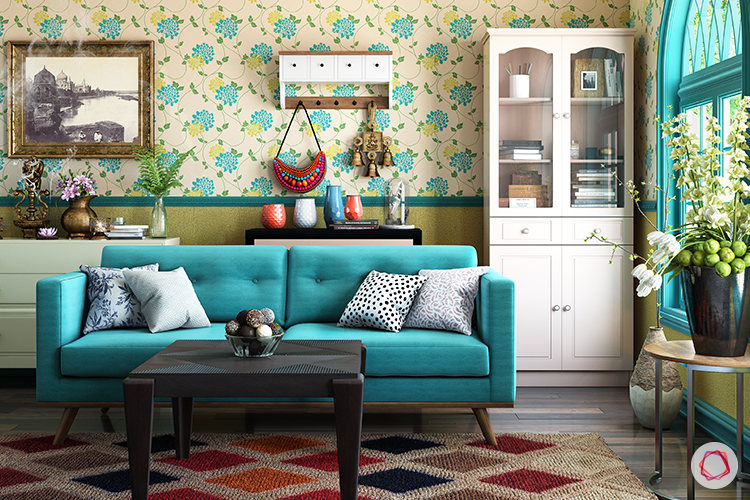 Green is a Bohemian's bestie! Floral patterns on walls can fill a Boho space with whimsical vibrancy that inspires freedom, nature, love and calm. This little tip can make the whole space refreshing and relaxing.
Boho Home Decor Tip #3: Add Low Seating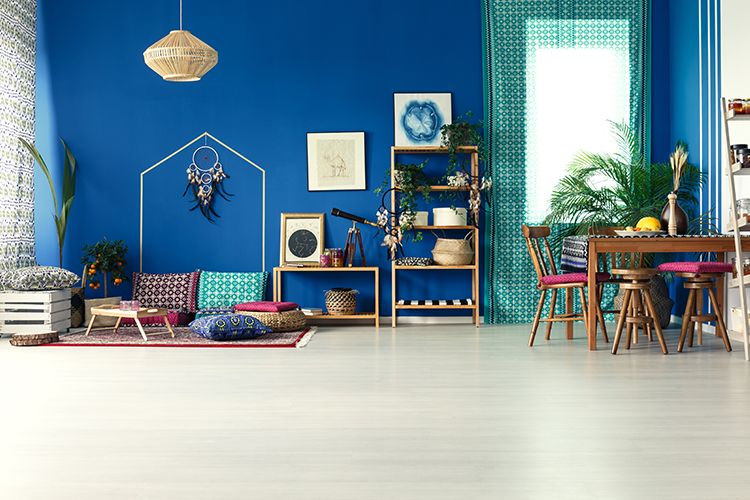 Low seating has always been associated with a relaxed way of living that exudes an informal and welcoming vibe. Chill with your friends and family in your boho-chic living room, by adding low seating couches and poufs!
Boho Home Decor Tip #4: Eclectic Throws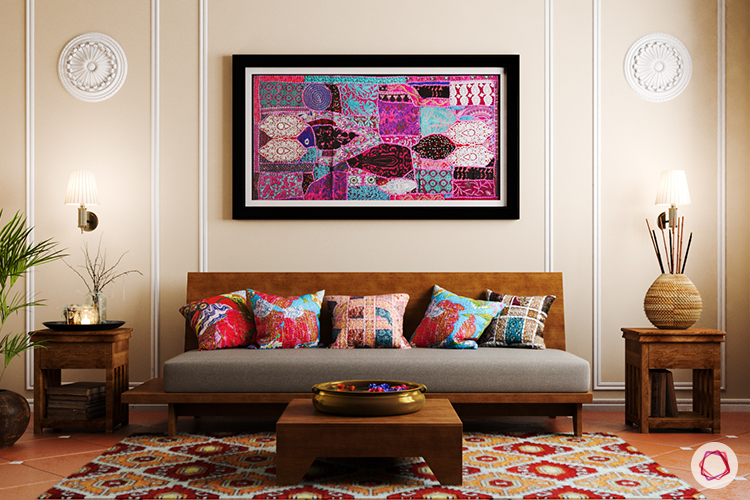 Stacks of eclectic throw blankets and pillows in bright patterns drench your Bohemian space in colour! Choose vivid patterns for your couches in colours like pink, yellow, blue and green. Let your living space come alive with a riot of colours!
Boho Home Decor Tip #5: Introduce Aztec Rugs
Aztec patterns speak of both, tradition and modernity. Behind these complicated and intriguing patterns, lie a history that mirrors true Bohemian style. Aztec is a very integral part of boho interiors and you can introduce it through rugs and pillowcases also with ease!
Boho Home Decor Tip #6: Add Layers Of Texture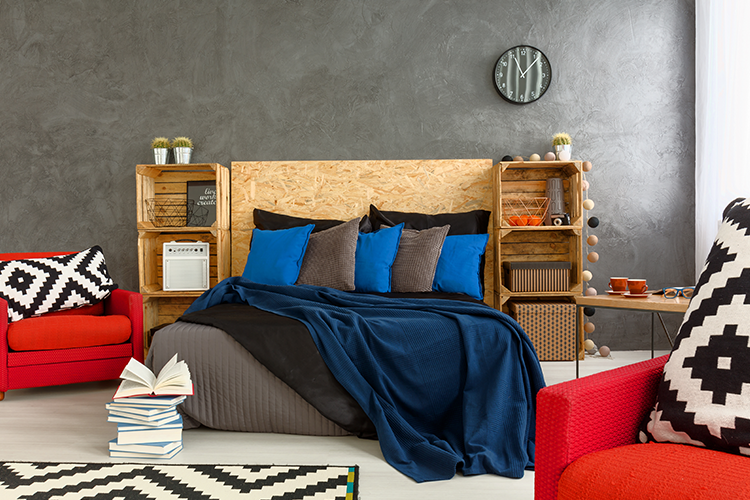 Surround your boho-inspired home with layers of beautiful textures and indoor comforts like pillows, area rugs, throws, poufs and cosy seating. Create an interesting interplay of textures through bedsheets, curtains, rugs and pillows!
The real beauty of designing a Bohemian home is that there are no rules! It's all about what feels right to you and what you love. It's your home, make it count!