Is your vintage cookware hidden away in your closed kitchen cabinets? Are you spending long hours hunting for dishes, cutlery, and spices?
If so, then open shelving is for you. From ornate spice jars to prized porcelain serve ware, open shelving in the kitchen lets you proudly display your coveted cookware. Not just that, open shelving gives you easy access to all of your kitchen essentials. There is also more room for creativity and personalization since they're the perfect place to display your non-kitchen items.
We've put together some inspiration to show you how you can work with open shelving to create an airy and functional kitchen with tons of personality.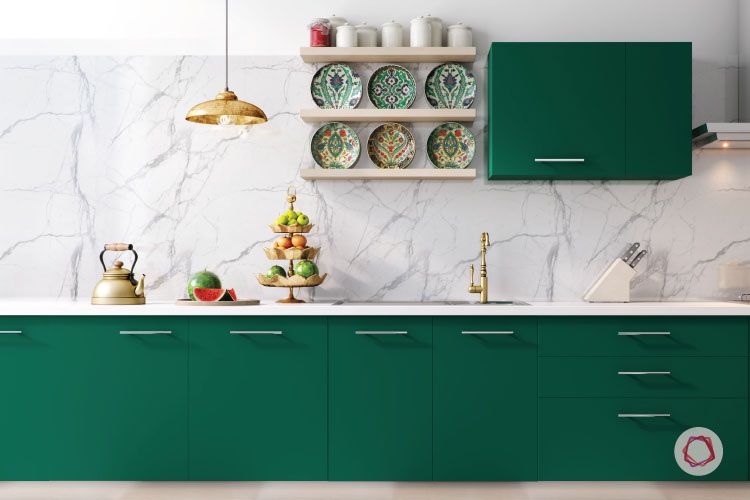 Odd numbers work best for most design elements, and that includes shelves. Create a focal point using rows of three or five open shelves and use them to display patterned crockery, glassware or even framed photographs.
2.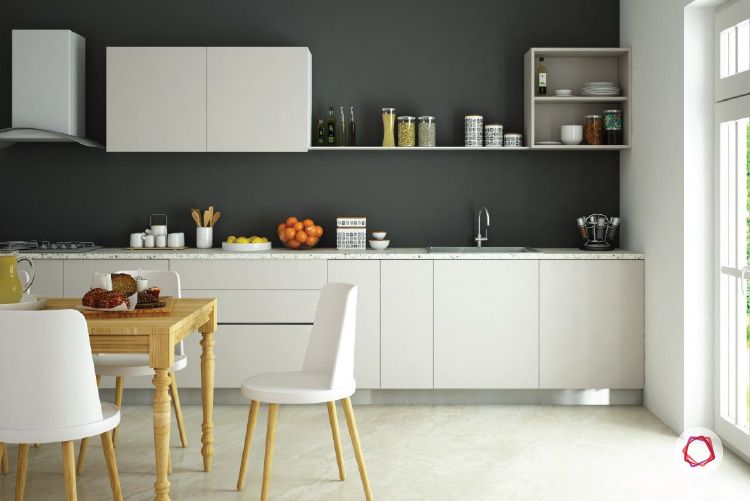 White is a great color for open shelves since it creates the illusion of a larger space. If you're worried about dust and clutter, get open shelves in place of upper cabinets to make a smaller kitchen look visually appealing.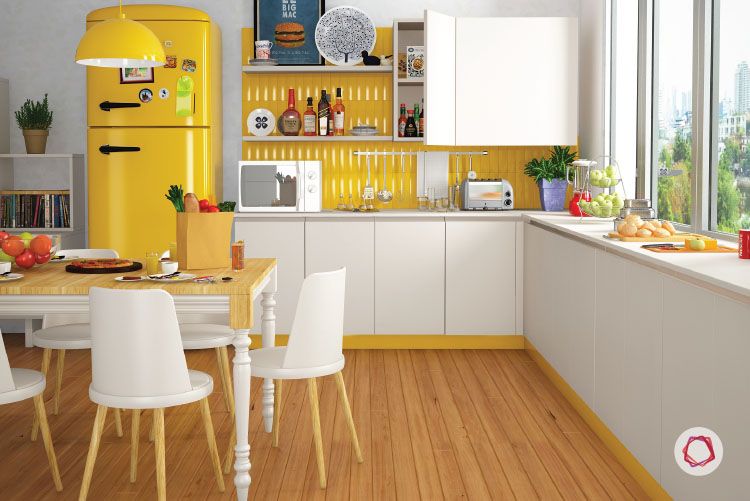 Peppy colors always have the ability to revive a space with their vibrancy and cheer. This lively kitchen features white open shelves set against a bright yellow backsplash that elevates the mood of the space. Give your open shelves a bright backdrop with primary colors and instantly create a focal point.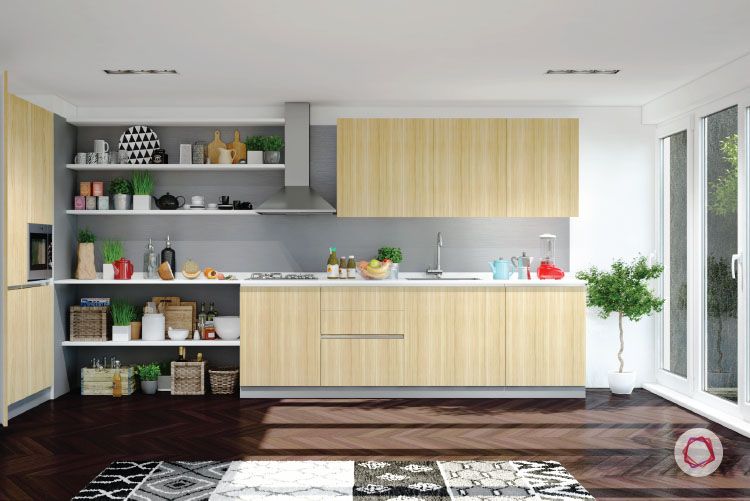 If you are unable to let go of closed cabinetry, you can always incorporate them along with open kitchen shelves. In fact, the synergy of closed cabinetry and open shelving can look great. Tuck away heavy kitchenware inside the cabinets and save those colorful spices and condiments for the open kitchen shelves.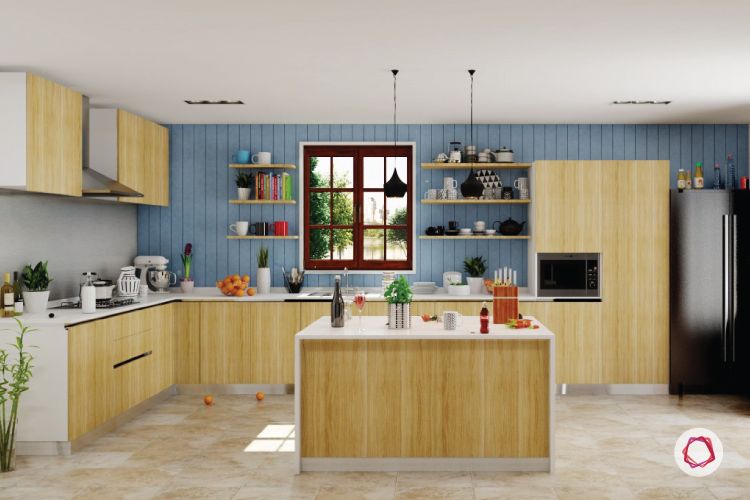 Closed cabinetry often blocks natural light, resulting in heavy claustrophobic spaces. Stick with cabinetry around the stove and have open kitchen shelves next to the window. This way, you can have a clear view of the outdoors while the natural light will make your crockery look good.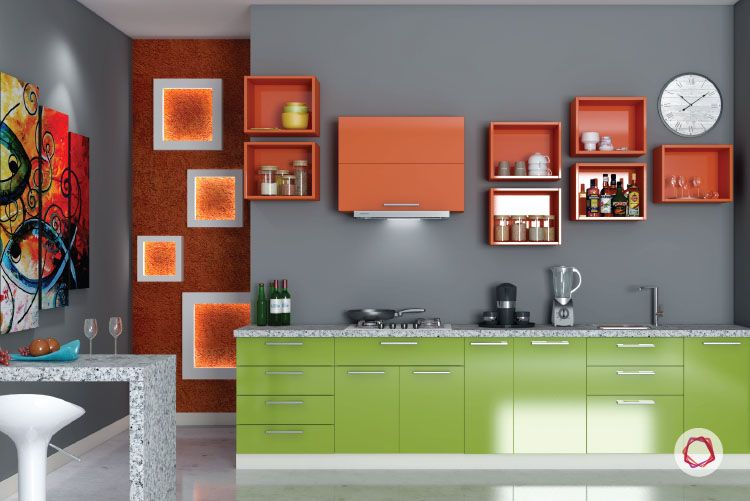 Instead of plain wooden planks or open wall cabinets , you can opt for free- standing box shelves above your countertop. Place them at different heights to create a staggered arrangement for a dynamic, playful composition. You can even paint each box in different colors for an ultra-peppy look.