Don't you just love how an island kitchen can make your home look pretty along with easing your cooking woes? Here are some kitchen designs for you to take inspiration from.
Island Kitchen Design #1
A pop of tangerine to make things exciting! This kitchen with a breakfast bar-cum-cooktop island is great for people who love cooking and entertaining.
Island Kitchen Design #2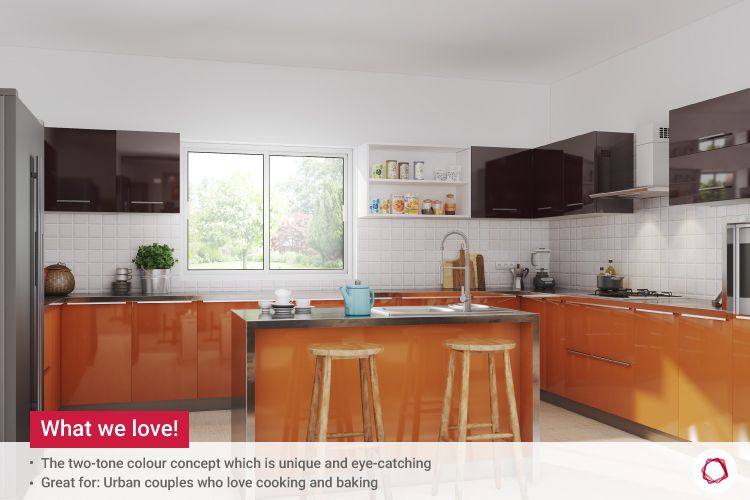 Balance bright shades with a darker contrast for a unique design. If you're not someone who can spend time in maintenance, then closed shutters are your best pick.
Island Kitchen Design #3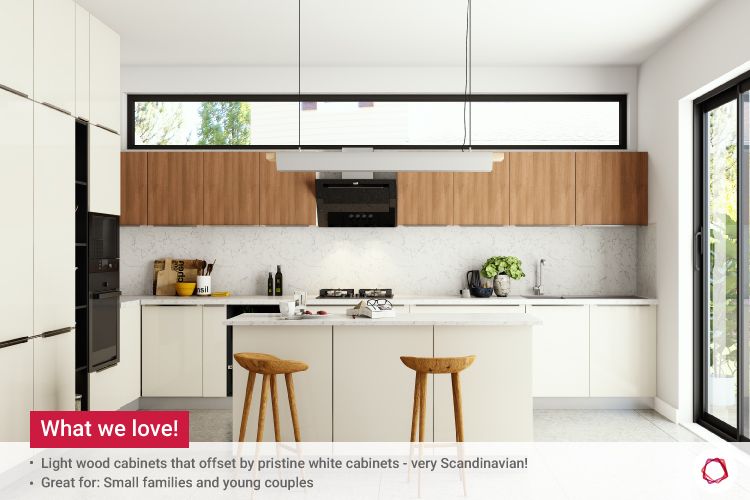 All white is no more a nightmare in the kitchen. For Scandinavian design lovers, this kitchen is a great setting to enjoy baking and cooking in style.
Island Kitchen Design #4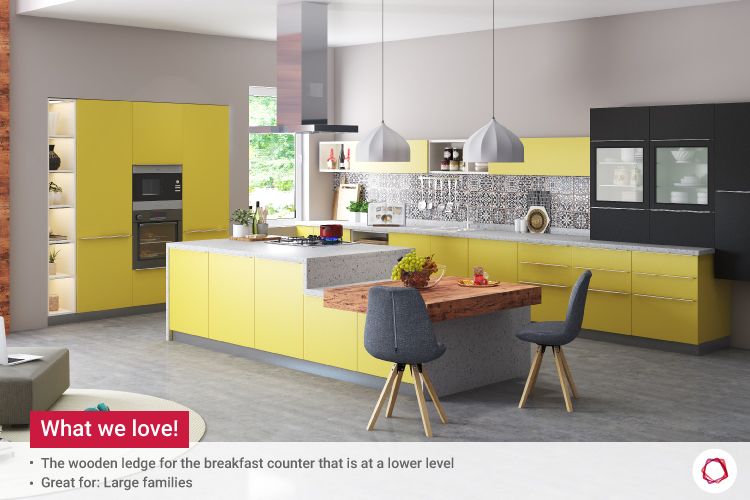 Talk about ergonomic design! A lower ledge for the right seating height and a worktop combined is the best way to use an island. The flavourful lemon-yellow brightens the mood instantly!
Island Kitchen Design #5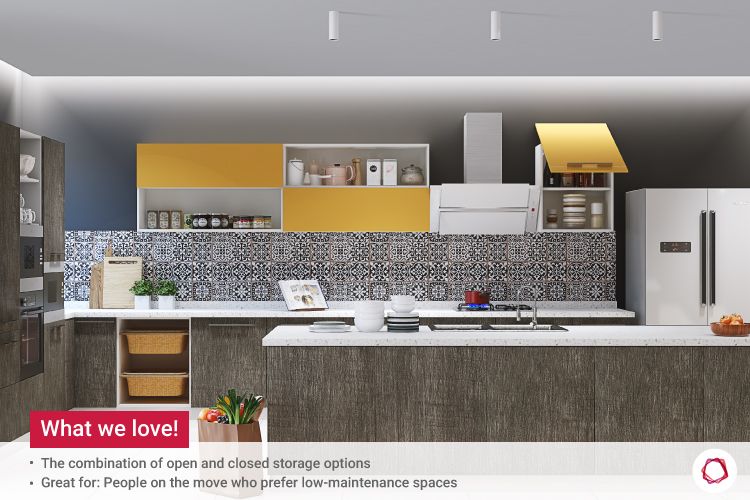 Afraid of stains? This kitchen employs textures, patterns and darker shades that makes maintenance a breeze. Designed with the golden triangle principle in mind, this makes your cooking experience efficient and easy.
Island Kitchen Design #6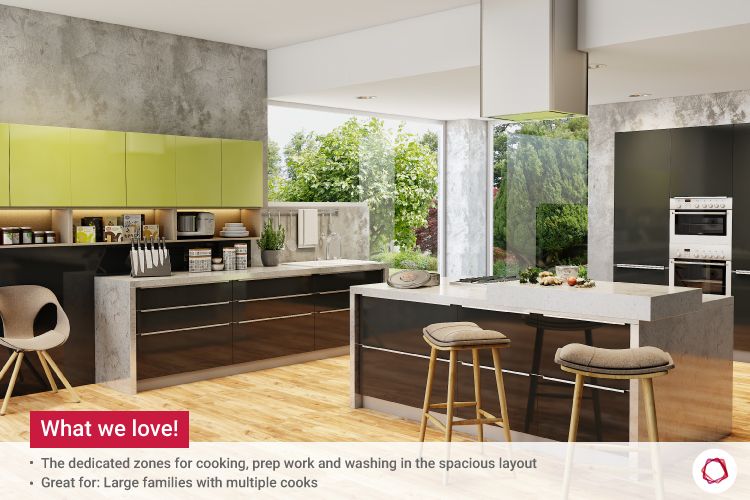 This design provides ample counter space and divides each station into specific work zones like prep work, wet area, cooktop. Thus, many people can enjoy creating a delicious menu without the flow being disrupted.
Island Kitchen Design #7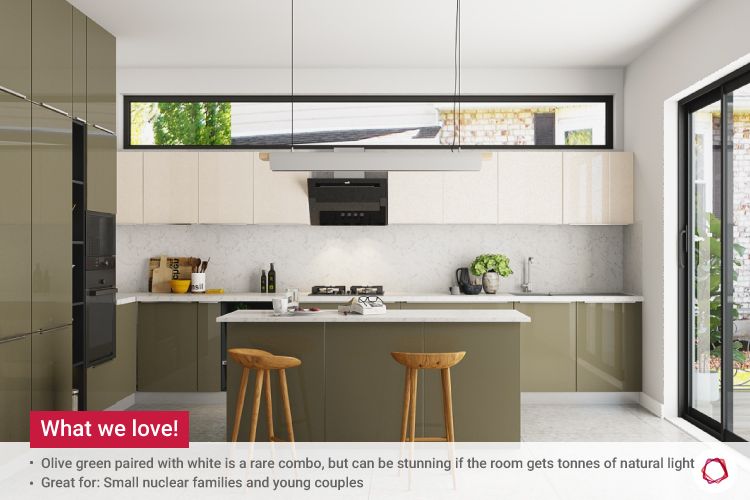 Whether you're newly married or a small family, this kitchen is the best choice. Not too compact and not too large, it balances aesthetics and functionality to give you a great kitchen.
Island Kitchen Design #8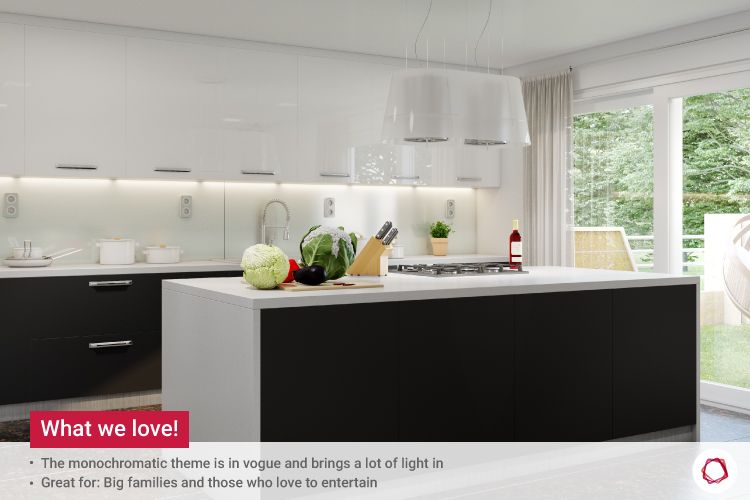 Ever dreamed of a designer kitchen? Modern, stylish and functional at the same time, this design might just influence you to take up a kitchen remodel. If you have a lot of guests over, this kitchen will steal the spotlight.
Island Kitchen Design #9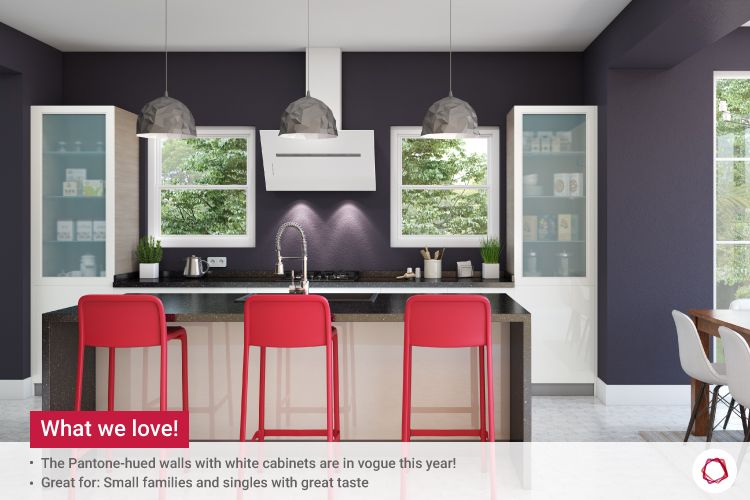 A simple straight kitchen paired with an island makes for the perfect design in an open layout. Not too cluttered or bare, this can work great for the singles out there!
Island Kitchen Design #10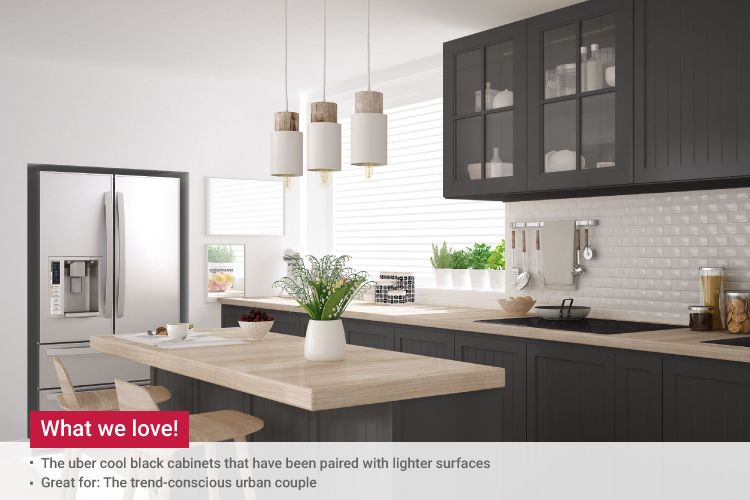 A classic taste of monochromatic hues, mixed with wooden tones, this design creates a dream zone for cooking and conversations. This is a must for families who love to spend time catching up with each other while creating culinary masterpieces.
If you're still not sure which layout will fit your kitchen, we suggest you go through this article. We have listed the possible designs and their pros and cons for you to make a decision.
— editor@livspace.com