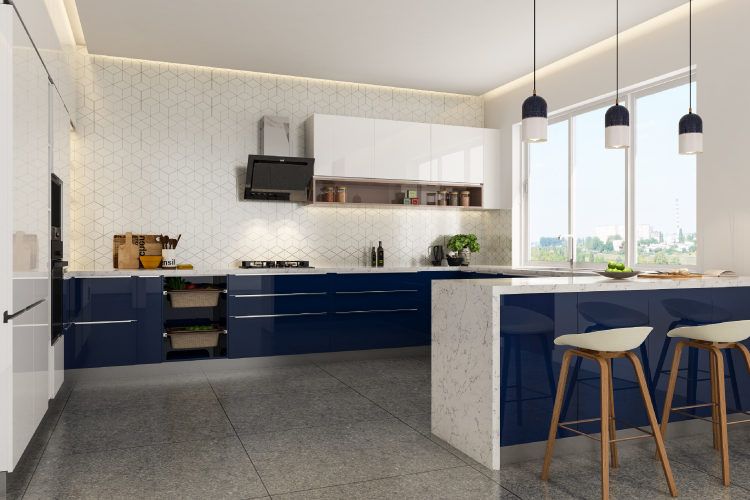 Indian families usually congregate in the kitchen, and it's only natural to make that area functional and stylish, all at once. There are so many readers out there who are constantly looking for trending ideas for their kitchens. We thought it would be great to show you some kitchen design trends for this year, that are high on style and efficiency.
As they say, Rome was not built in one day. So, even though you cannot get the perfect kitchen in one go, these ideas are worth a shot. Read on.
Kitchen Design Trends #1: Make Way for Stylish Storage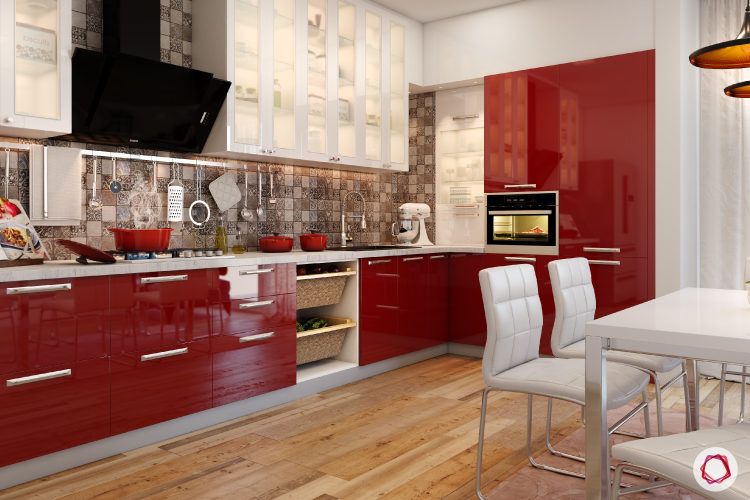 One of the most efficient drawers systems are the pull out and soft close drawers, that work with just a single slide. These drawers are not just useful, they come with a lot of other benefits, too. It contains various storage options to store all your kitchen accessories. Your designer can walk you through what works best for your lifestyle.
Kitchen Design Trends #2: Minimalism Matters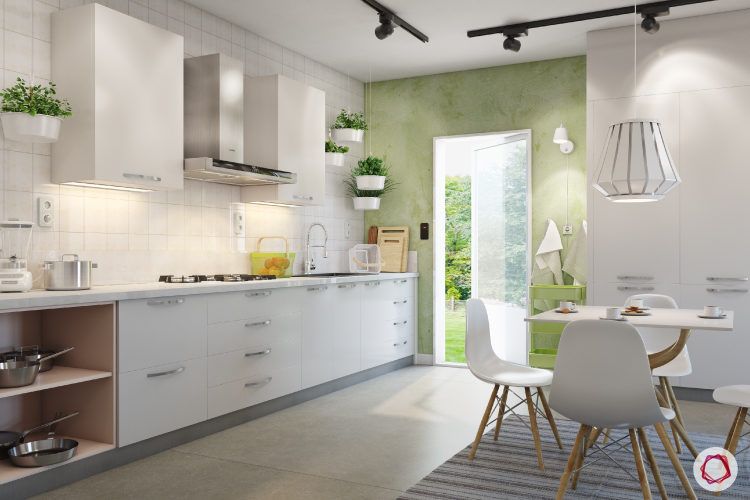 Minimalism is not just a hot interior design trend for your living room, it works perfectly well for kitchens, too. People often make the mistake of over-stuffing a compact space with things. Once your layout is ready, then plan how many modules do you need to make your kitchen user-friendly. Keeping it basic is in.
Kitchen Design Trends #3: Choose Enchanting Lights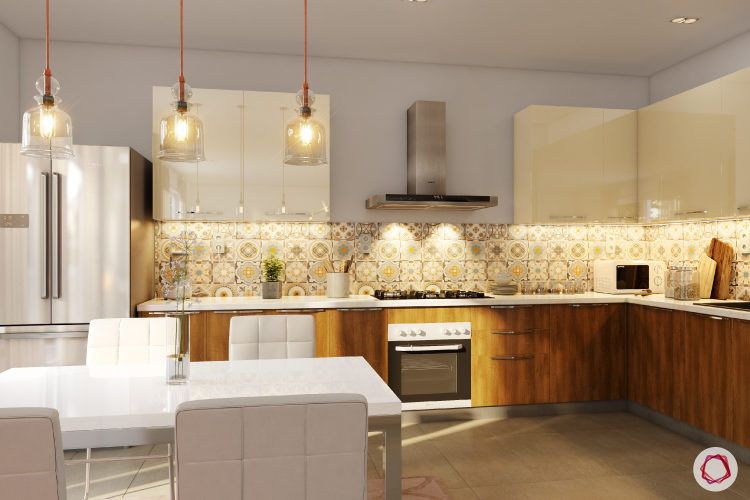 Lighting plays a major role in making or breaking the vibe in any room. It is no different when it comes to the kitchen. Nobody wants to work in a dim or shabbily lit space. Install spotlights for creating concentrated work spaces and add strip lights to give your kitchen a classy feel. You could also consider installing attractive pendant lights.
Kitchen Design Trends #4: Two-toned Kitchens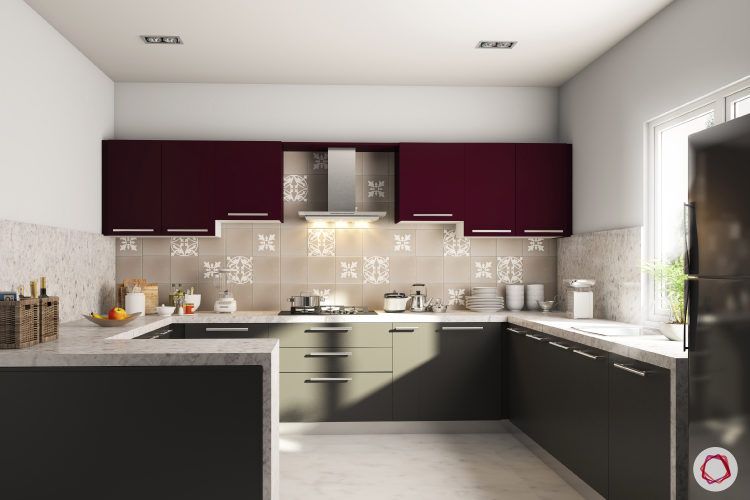 When it comes to colour schemes for the kitchen, we would say this year is all about darker tones. Gone are the days when your kitchen needed to look bright all the time. Contemporary colours like dark reds, purples, rich browns and even black is being chosen. Also, try the tone on tone trend, wherein you use two different colours that compliment each other.
Kitchen Design Trends #5: Install an Island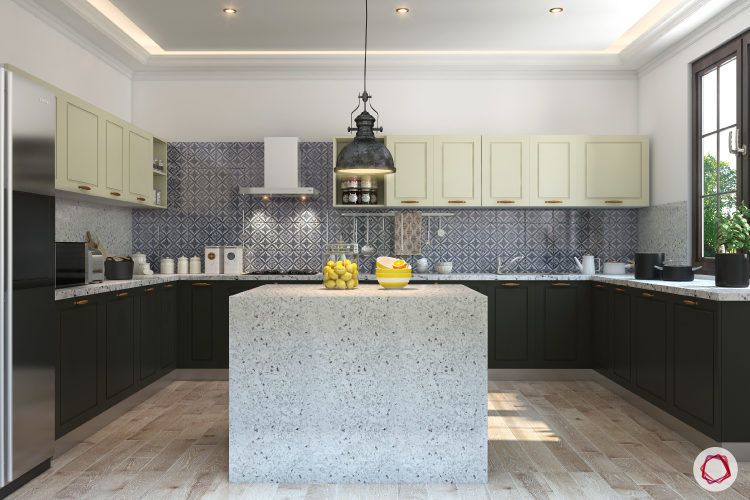 An island is basically a separate counter which can be used for cooking or prep work, and is installed apart from the main counters. It can double the efficiency of your kitchen and give you more space to congregate with the family.
Kitchen Design Trends #6: Wooden Tones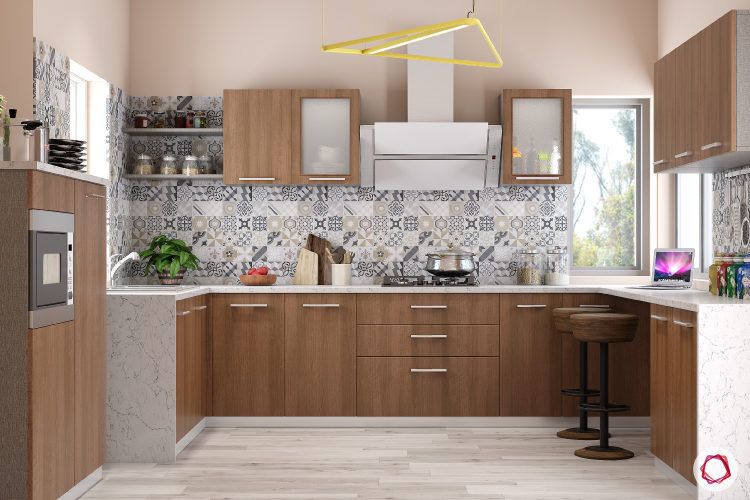 People can't seem to get enough of wooden tones in their home and now this trend had caught on in the modular kitchens. Warm wood can make any space look classy. Be it flooring, wall, cabinets and so on. You have to make way for this ruling material!
We are sure you have these tricks up your sleeves by now and you are all set for making your kitchen super efficient. Also, take a look at these compact kitchen designs and pick the one that you have fallen for.
Meanwhile, keep your suggestions and feedback coming in.
— editor@livspace.com