Your neighbour just bought a sleek and stylish modular kitchen. While you love the way it looks, you don't know whether it would be an improvement over a traditional, carpenter-made one. Almost every homeowner has faced the dilemma of a modular vs carpenter-made kitchen.
We're not here to discredit great carpenters. In fact, we love skilled carpenters. But can you trust skilled craftsmen with the design of your home? It's the same as trusting your mechanic to design your favourite car. While your life would become impossible without your mechanic, you won't be trusting them with design. Hence, in the same breath, we're here to tell you why choosing carpenters isn't such a good idea for interior design.
1. Good Design Demands Great Skills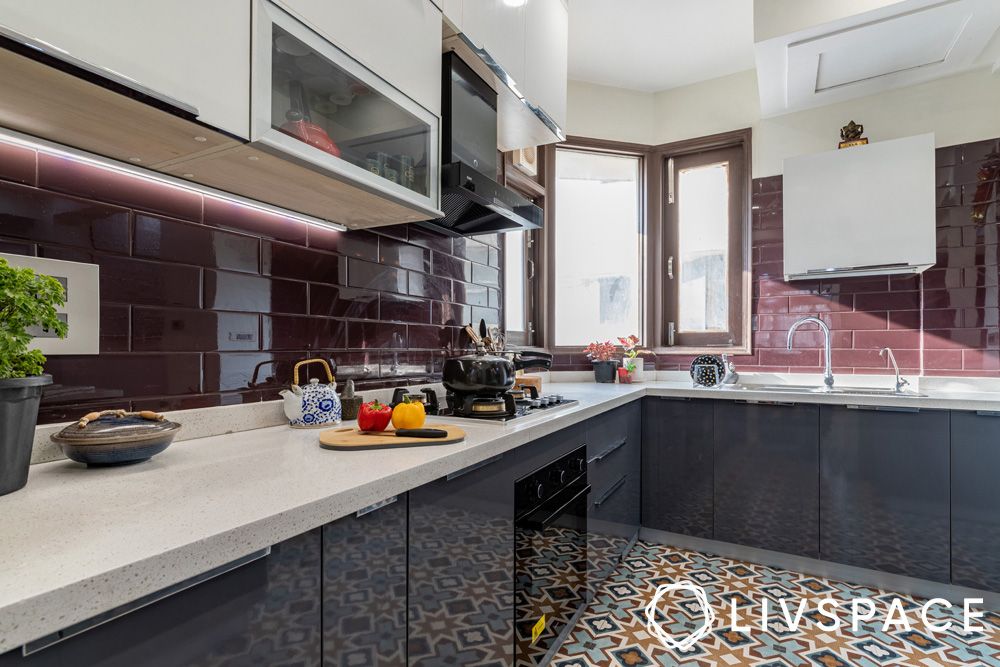 A carpenter plays an important role in the interior design ecosystem. However, they often don't have design tricks up their sleeve – unlike experienced designers who have spent years studying the concepts of design have.
In fact, Livspace designers stay constantly up-to-date with material science, trending styles and how to best utilise your space while working with the latest superior technology.
Our designers will give you accurate 3D visuals of the design you build with them. In fact, you can come to our Experience Centres and see what works for your home and what doesn't.
2. Promises Are Conditional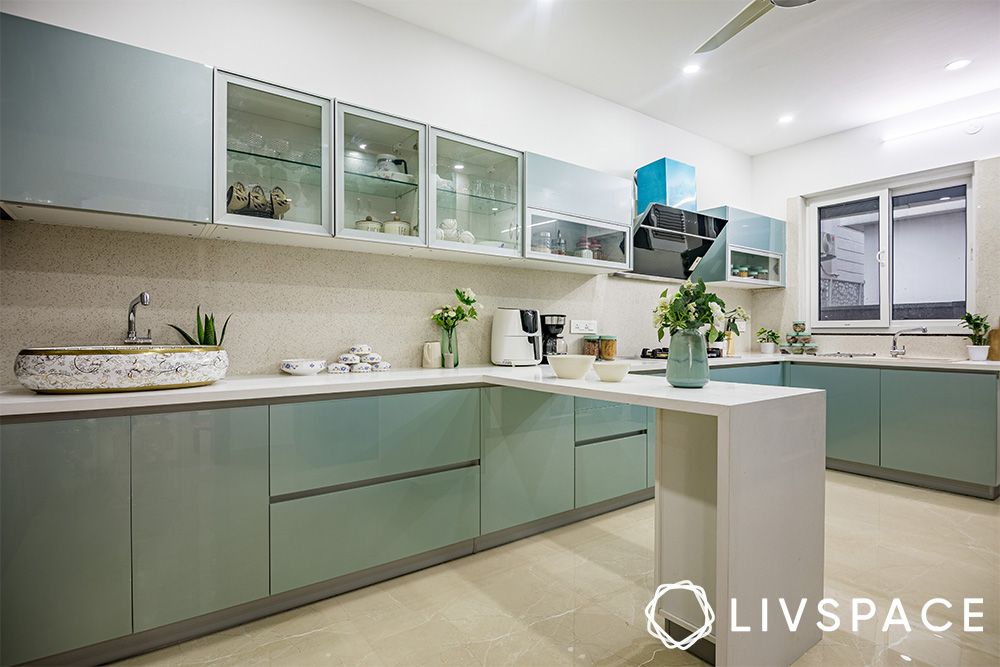 A carpenter is always at the mercy of local suppliers. So, if a local supplier gets a higher profit margin from a specific brand, they'll push that material. A carpenter doesn't have a lot of knowledge to separate the pros and cons of different materials or understand what your custom designs need.
They'll push the same material onto you! There won't be any scientific tests conducted to ensure your products stand the test of time. At Livspace, we've a team that sources materials that are good for you. We also keep promises when it comes to timelines.
We've a 45-day move-in guarantee. That's not all! You get regular project updates from our platform Canvas – which you can track yourself. Would you get that from a carpenter?
3. Precision Engineered Automation Isn't Possible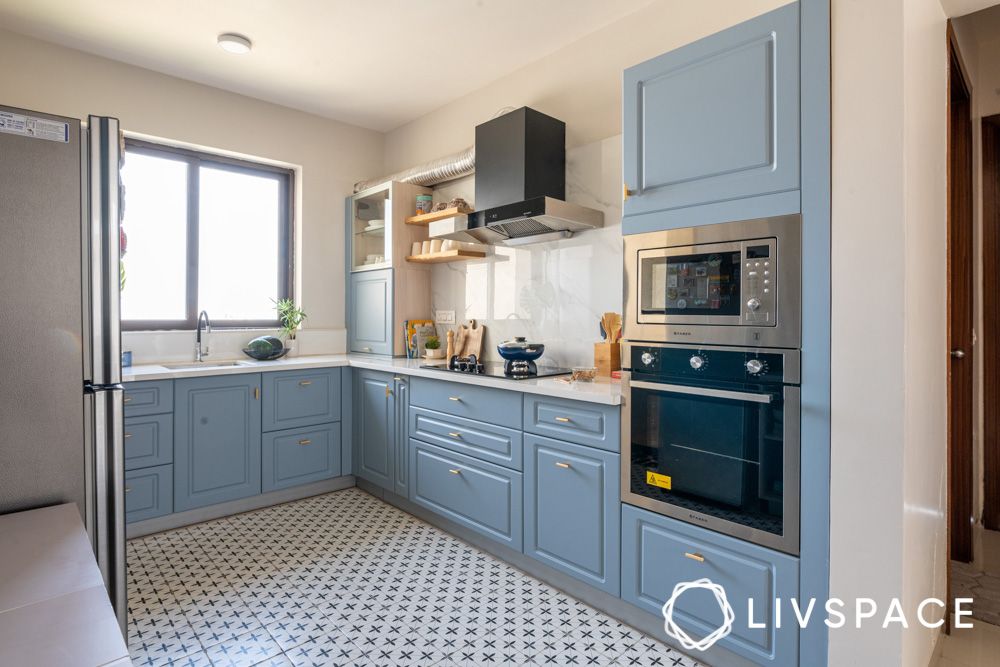 When it comes to interiors, it's modern trends that have the spotlight. So, to have interiors that are known for their perfection and accuracy, the best option is to opt for machine-made modular products.
At Livspace, we have a precision engineered automation process we use to make our modular products. This ensures minimal errors. Additionally, we've 146 quality checks that our products go through to ensure you get only the best.
A carpenter-made kitchen is manual, so getting the same fit and finish as automated modular products is impossible. The techniques a carpenter uses doesn't allow your modular products to last very long. So, laminates bubble up or soak moisture, or the hinges of your cabinet fall off and get loose.
At Livspace, we have superior technology like the AntiBubble Technology, the AquaBloc technology and the Durabuild Technology that help keep air bubbles out, prevent moisture from entering your cabinets and keep your cabinets sturdier for long (respectively, of course). Don't trust us when we say you won't get this anywhere else – try us!
4. Warranties Aren't Available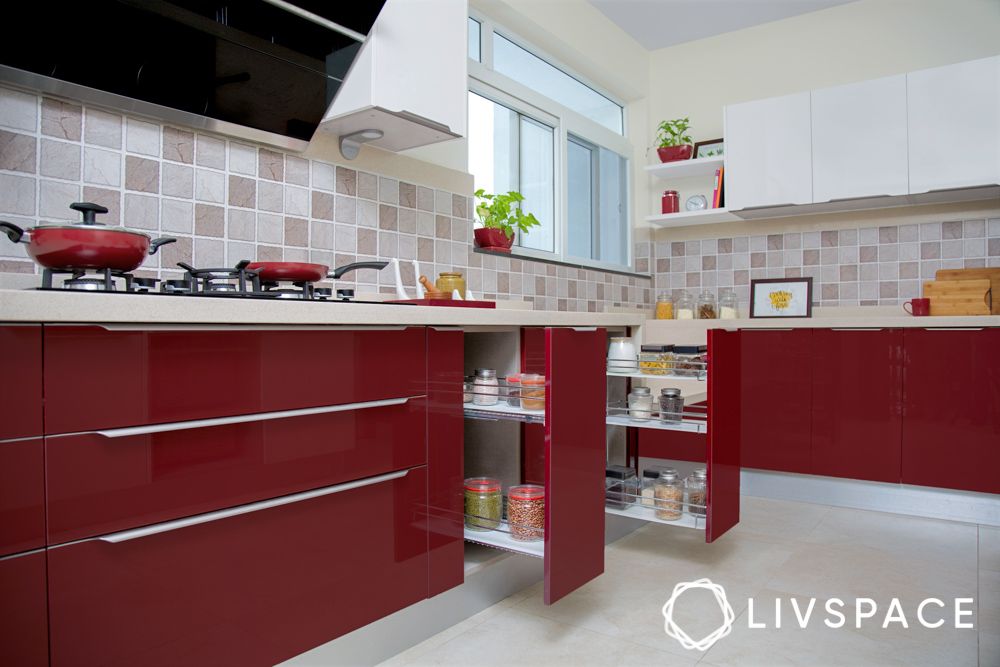 You get warranties only on some products that your carpenter brings. But in case something happens, do you contact the carpenter or do you go through the hassle of contacting a third-party brand?
If a panel starts to bubble up in less than a year, would a carpenter be kind enough to replace it? Probably not.
That's why you should go for modular products that have a 10-Year warranty. At Livspace, our superior technology allows us to give you a warranty of up to 10 years.
We're India's only on-site warranty provider. So, you can get back to us within a year with any problems you might be facing. We've a dedicated team to handle post-installation services. Show us a carpenter who'll give you that – we'll wait.
Pros of a Modular Kitchen
A modular or a machine-made kitchen seems like the hottest thing in the market, and that's not without reason. Here's a list of the pros that you need to look out for.
The sleek construction and layout of the modular kitchen gives your home a neat look
It is easy to assemble and reassemble the modules of a modular kitchen, and you can easily carry them with you if you shift homes
Engineered wood that is used in modular furniture is preferred in the long run for its durability over solid wood that can be hard to maintain
Quality is assured by all the modular kitchen manufacturing units since they are factory-made products
Storage is never a problem with modular kitchens, since you can get customised storage with a designated space for everything
There is no stress of carpenters working and creating a mess at home, since everything is made in the factory and only assembled at the site
Cost stays true to estimate, provided there are no substantial changes to design
Modular vs Carpenter-Made Kitchen: The Ultimate Comparison
| | | |
| --- | --- | --- |
| | Livspace Experience | Typical Carpenter Experience |
| Convenience | We're your one-stop solution for all interior needs | You need a minimum of 27 market trips |
| Design | Personalised custom-made designs with 3D visuals | Cookie cutter designs with 2D visuals |
| Timeline | 45-day move-in guarantee on select modular products | Unreliable timelines |
| Tracking | Regular project updates with tracking | No such option |
| Quality | High-quality branded materials with 146 quality checks | Inferior materials with no quality check |
| Warranty | Up to 10-Year Warranty with India's only on-site service warranty | No such warranty |
| After-sales support | A dedicated team to handle requests | No such option |
How Can Livspace Help You?
We hope you found our ideas useful! If you want beautiful interiors for your home, then look no further. Book an online consultation with Livspace today. If you have any thoughts or suggestions you'd like to share with us, we're all ears! Drop us a line at editor@livspace.com.