Spices are essential to any good meal, especially in Indian cuisine. But anyone who's spent time in a kitchen knows what a nightmare storing spices can be. How many times have you burnt your vegetables because you couldn't find the right spices in time ? Or how many times have you bought fresh spices, thinking you've run out, only to find your old stock at the back of the cupboard?
However, getting those spices organized requires just a little bit of planning. With some creative thinking and clever spice storage solutions, you can get all of those spices in order in no time.
Spice storage 101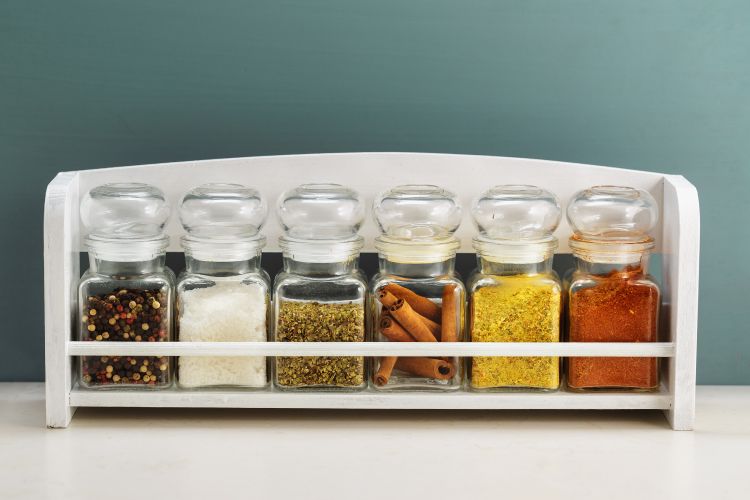 Store them right
In order to maintain their flavor, spices need to be stored in a cool, dry place, away from sunlight and kept in airtight containers.
Label them spices!
Labeling your spice jars can save you a lot of time and energy while cooking on the fly. You can also list expiration dates on the labels so that you can easily figure out what needs to be replaced when.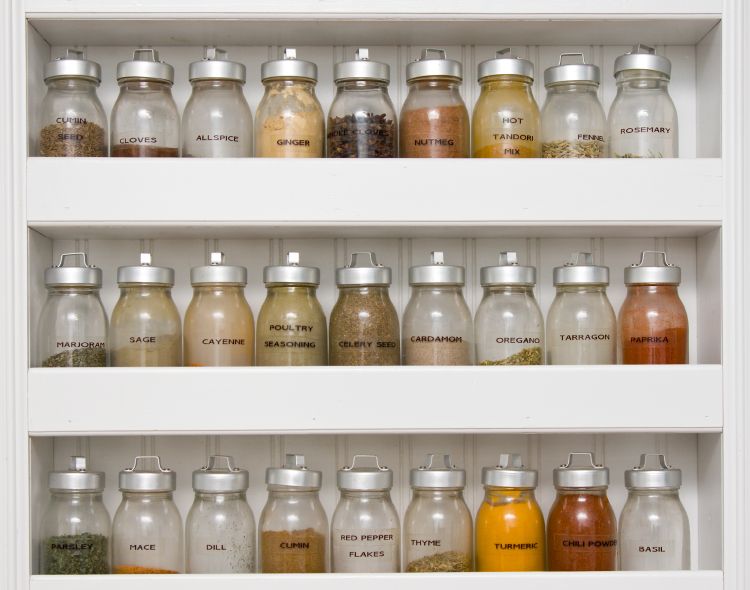 Organize your spices by type
You can group spices of similar cuisines together to avoid confusion while cooking. Another way to organize is to put frequently used spices within easy reach, while keeping the others in a cabinet.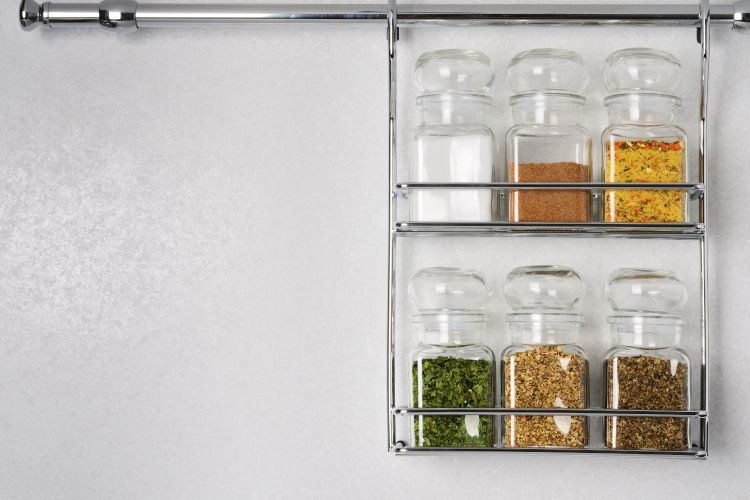 Sort your spices regularly
Periodically empty out your spice cabinet every 3 to 6 months to make sure that you're not using old stock. Usually, ground spices last for about eight months while whole spices last longer. Experts often recommend buying whole spices and grinding them for long lasting quality.
How to organize spices in shelves, cabinets, and drawers
Mason jars: Mason jars are air- tight and transparent which makes it easier to identify the spice. Stack them in accessible shelves and put a label on each just to be sure.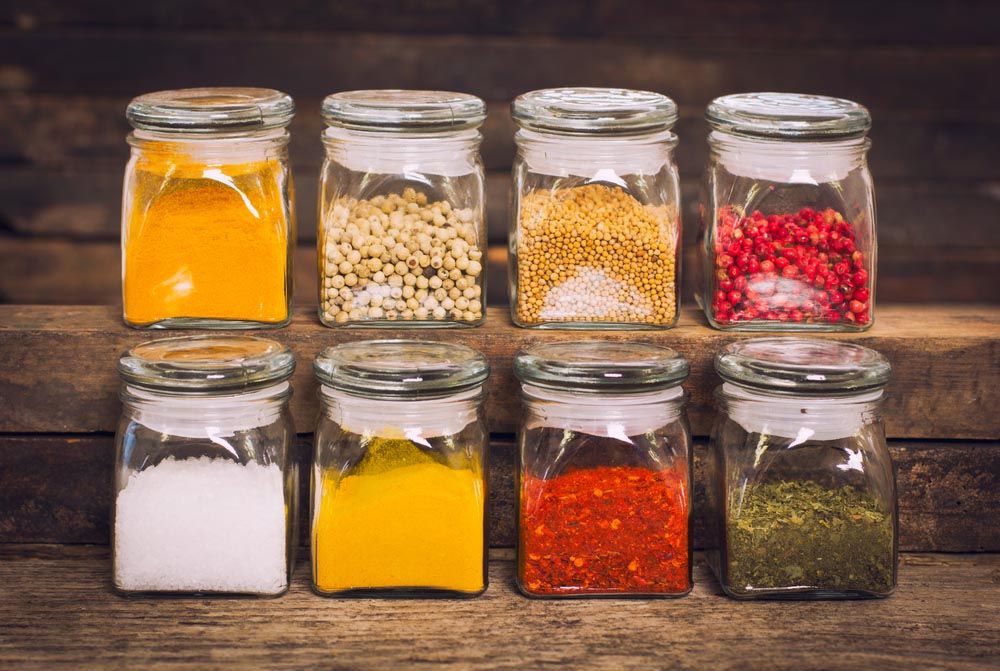 Spice cellars: This is a fun and practical DIY idea. Just use an old coke carton or the likes and fix it on the wall after painting it. Each individual jar can then be stored in it for easy accessibility.
Masala dabbas: A staple of any traditional Indian household, these are available at your local supermarket or convenience store. They're airtight and just the right size to fit into drawers and shelves.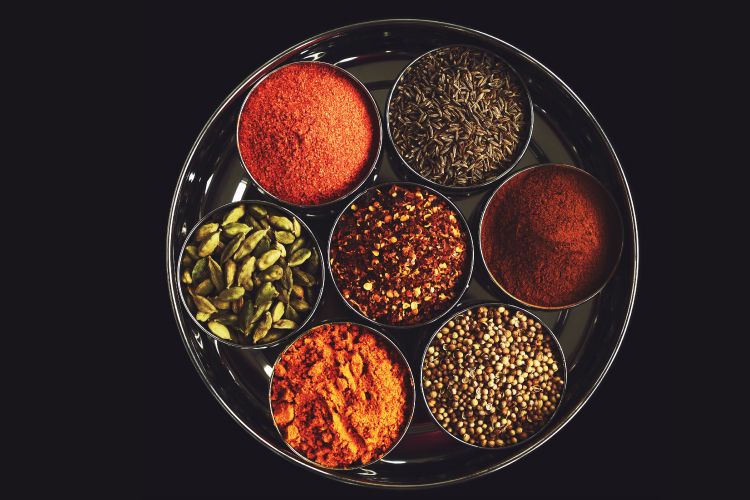 Revolving racks: For the spices that are used daily, you can always invest in a revolving spice rack with little jars. After the cooking is done, just pick up the rack and put it away. This means no spillage, easy identification and very little effort.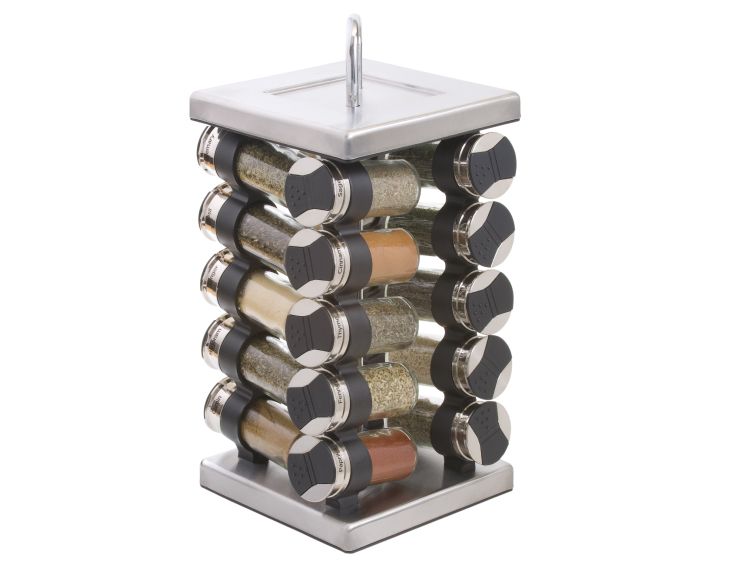 Spice trays for drawers: These are very handy when it comes to storing a large number of spices. You can find drawer solutions with spice tray inserts or simply get a carpenter to fashion a simple box with compartments that fits one of your existing drawers.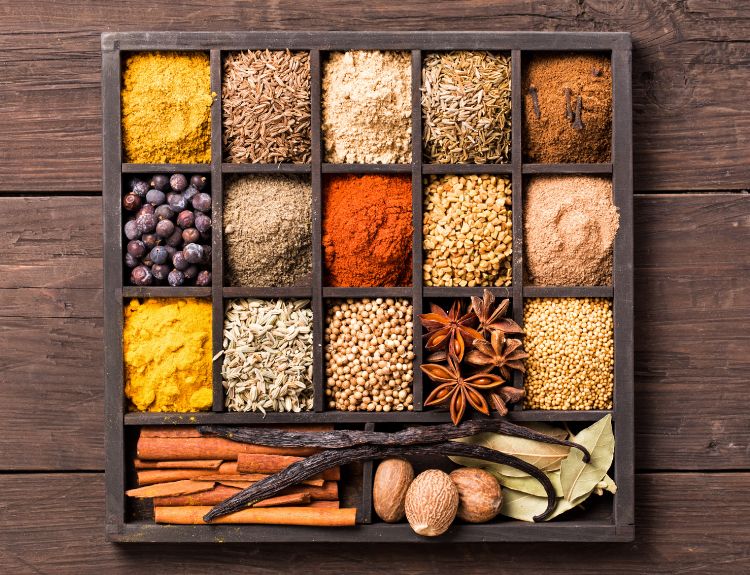 How to organize spices in a small kitchen
If you have a small kitchen or pantry, you'll need to find a smart way to store your spices without creating too much clutter.
Magnetic spice jars: Magnetic spice jars (which can be stuck on fridges) have been trending for some time now. They save space and are a smart organizational solution for your spices.
Wall mounted spice racks : If your kitchen is small, use the wall space to mount shelves and racks to organize your spices. You can fix these at a convenient height, either on your kitchen backsplash or to the back of the pantry door.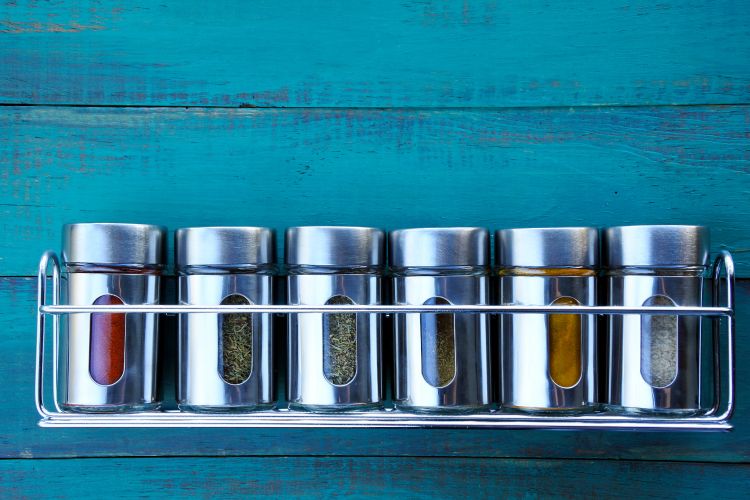 Vertical drawers and pull-outs:
If you're short on space in the kitchen or pantry, vertical drawers and pull outs are a good place to store your spices. These are designed to store a large number of containers in a small area and provide easy access as well.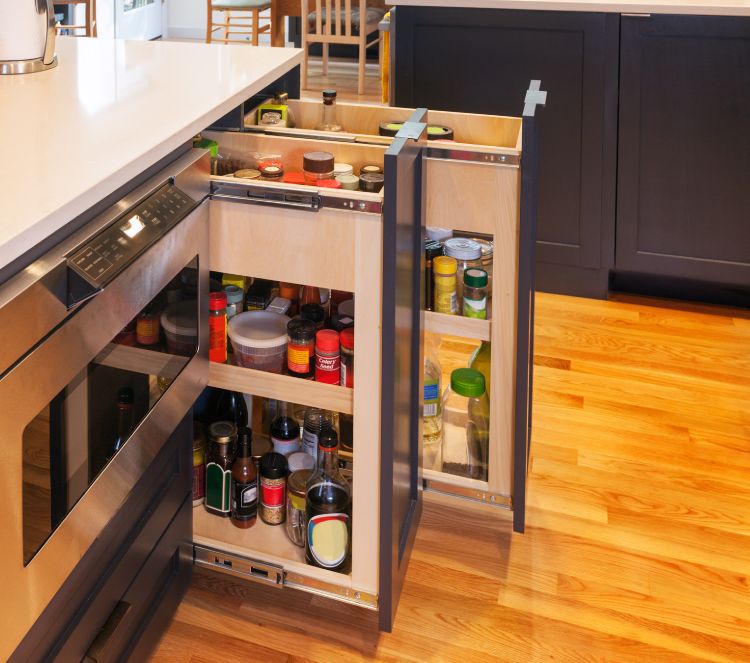 Now that you know what to do, it's time to go and spice up your kitchen!
Check out kitchen design ideas: