Despite ample storage space, does your modular kitchen still look a mess? Cluttered counter space, overflowing cabinets, misplaced vessels — it can be a nightmare! All these features oppose the main principle of a modular kitchen — smooth workflow.
So what went wrong? The answer is inefficient organisation. The solution to all your storage woes is planning and executing these kitchen organisation ideas.
Kitchen Organiser Idea #1: Initial Kitchen Design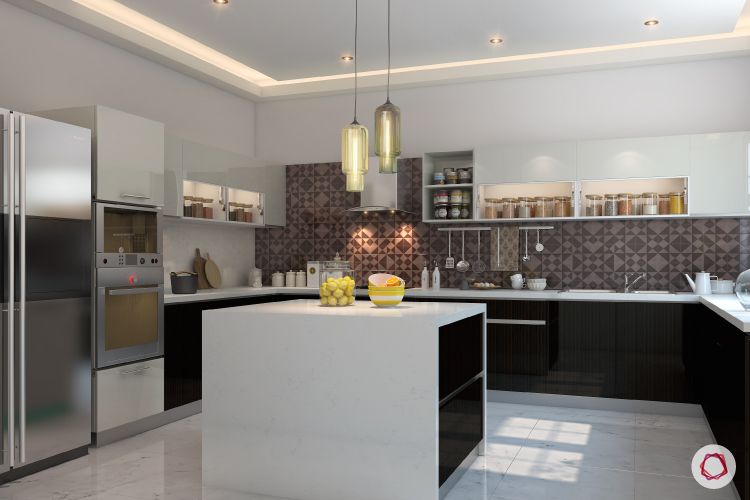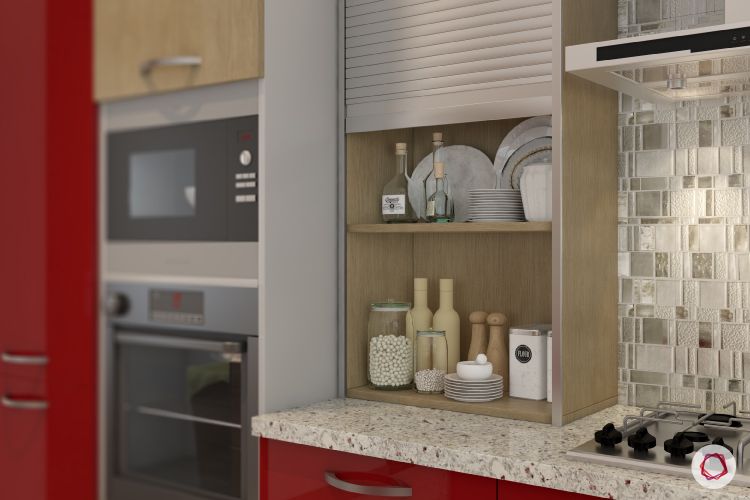 Your designer needs to know what you already have purchased in order to provide storage for all items. Apart from this, your kitchen lifestyle — cuisines you would cook, appliances you use on a daily basis and even your culinary forte — will influence design efficiency. From gas cylinder placement to simple cutlery trays, the designer can give you an ergonomic design, if you provide the right information. You too can move things around a bit
Kitchen Organiser Idea #2: Getting Organised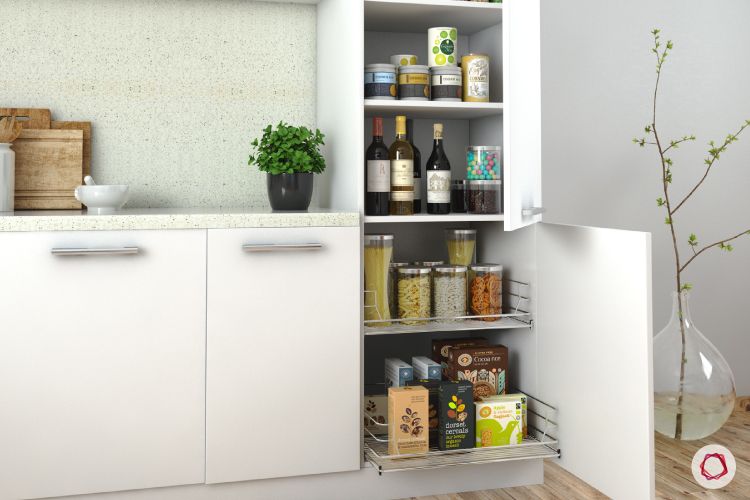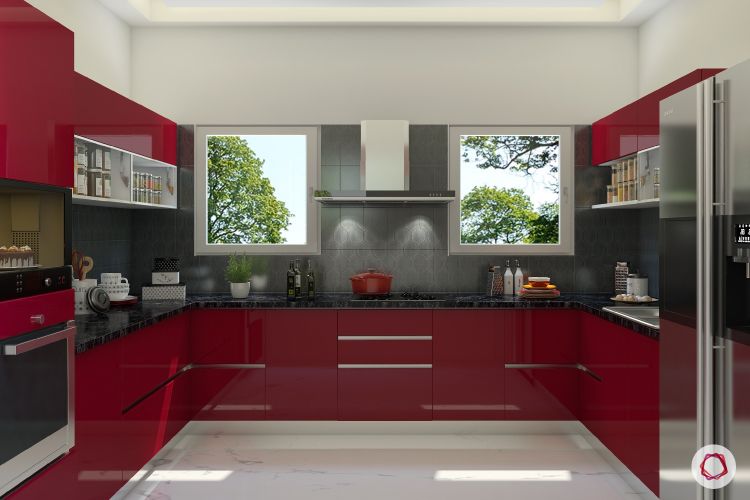 Once your kitchen is ready, it's all about how you set it up that can offer a seamless cooking session. Divide your essentials into three categories, based on their usage — frequent, occasional, rare. Store frequently-used vessels, spices, cutlery within arms-length whereas your rarely used vessels go to the extreme top or bottom storage. The rest can go in between these two categories.
Kitchen Organiser Idea #3: Appliances and Electrical Fittings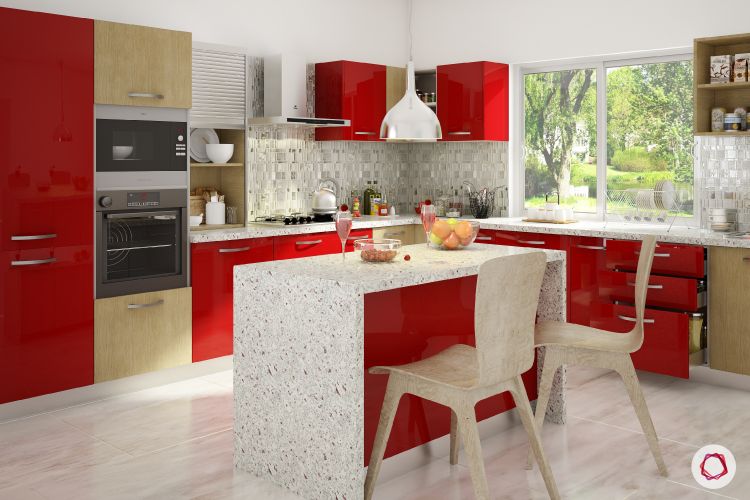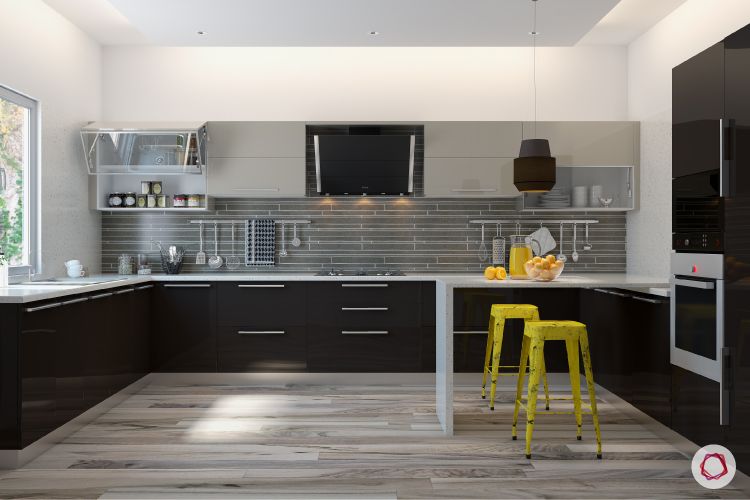 Now that we have built-in microwaves, ovens and more at our disposal, organising isn't an issue. However, toasters, mixers, and blenders are usual appliances that take up counter space. The best way to deal with it is to create an appliance garage in the kitchen with a simple aluminium roller shutter to stack all your additional appliances.
Kitchen Organiser Idea #4: Dedicated Zones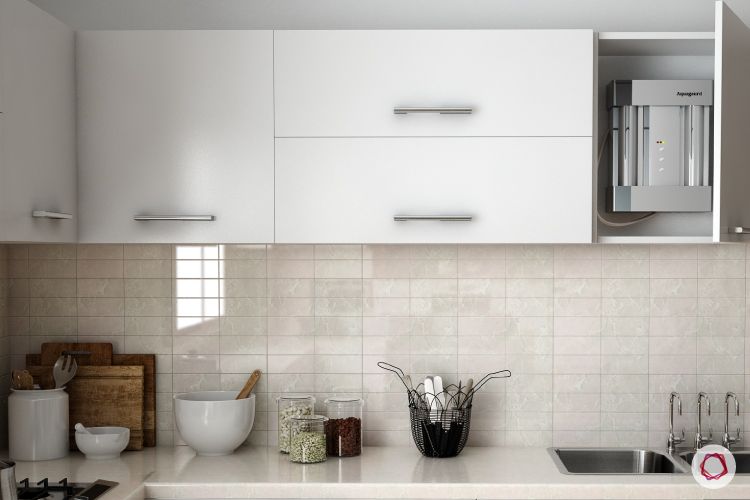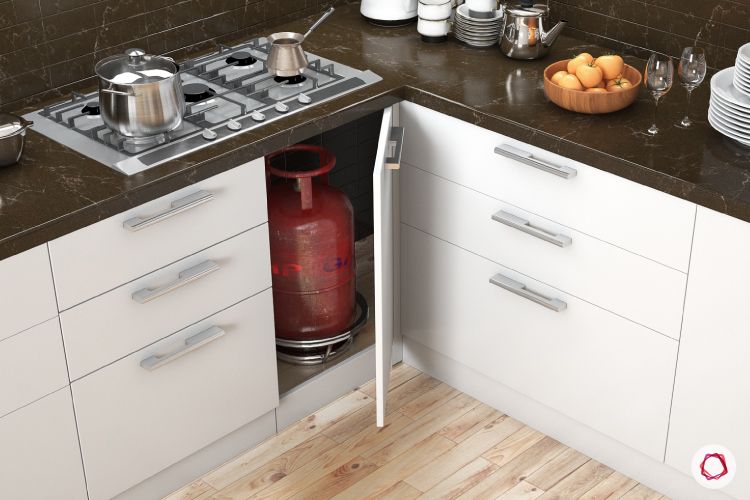 Did you know that you have options of having a dustbin holder, gas cylinder section, pantry unit and more sections that can ease your storage issues? Having dedicated zones in your kitchen will make yours an ergonomic design. Next time you plan on revamping your kitchen, make sure you check with your designer about the changes you can incorporate.
Kitchen Organiser Idea #5: Smooth Mechanisms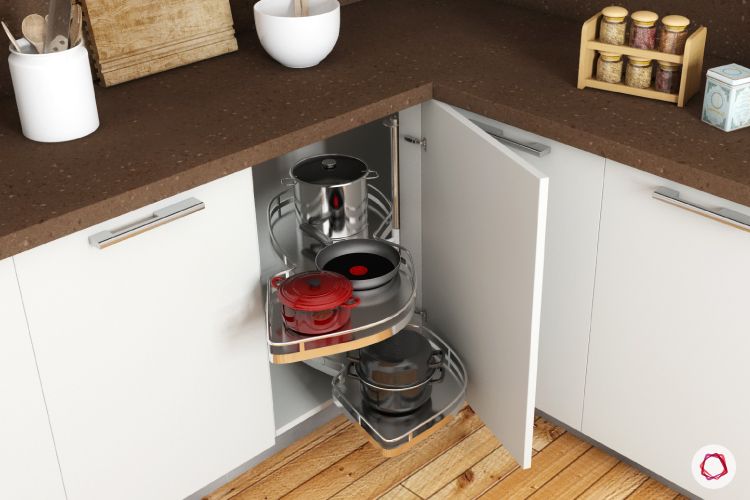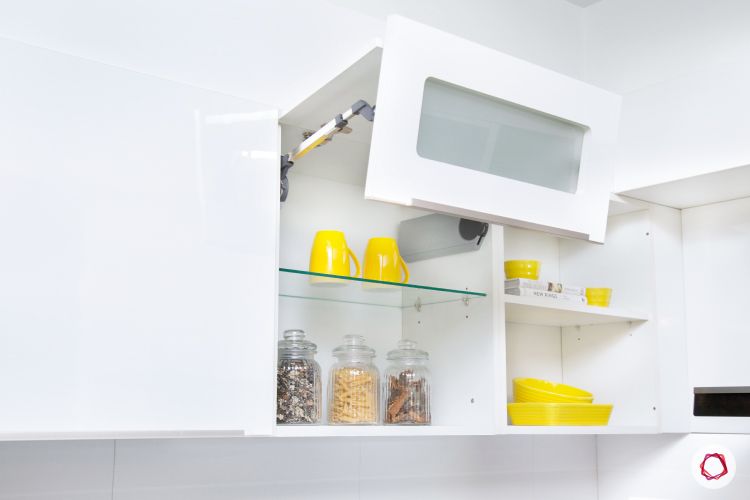 An ideal kitchen should save you from exerting too much energy or stress you out — bending down to search for a vessel or straining your neck to pick something from the top shelf. Thus, sliding drawers, bottle pull-outs, corner-units all make life easy. You can also install soft-close for shutters and drawers. It increases the shelf-life of your kitchen.
Kitchen Organiser Idea #6: Shelving Options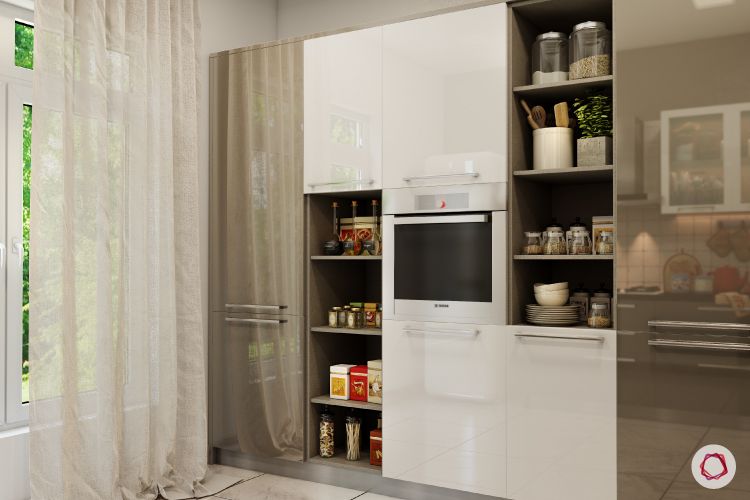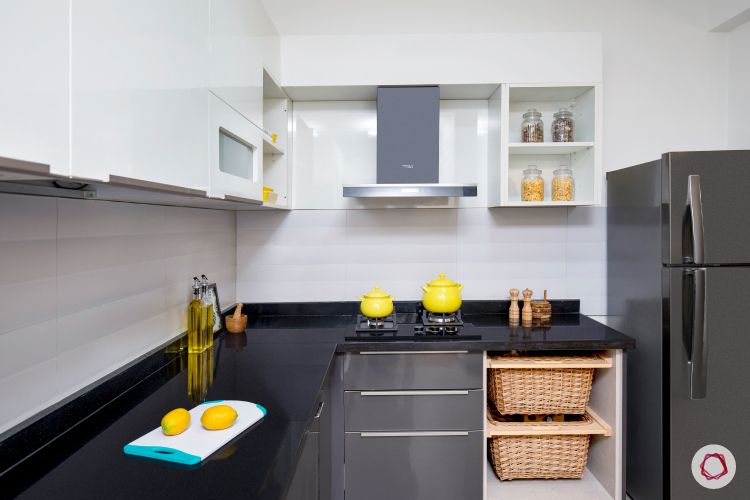 We know how tough it can be to search for items during cooking. Rather than having to pull and open every storage space, open shelves, frosted- glass and plain glass shutters can help you with easy access. Put your grains and food jars here. Also, having wicker baskets for grocery can be handy while keeping it fresh and exposed to air.
Now that you have organisation hacks for your kitchen, keep it neat and tidy. Let your guests stand in awe of how great your kitchen looks! Know more about what kitchen layouts suit your home here.
— editor@livspace.com
Check out kitchen design ideas: