It's rightly said that a kitchen is the heart of the home! From cooking to eating, the kitchen is the place where families spend time together. Considering the multitude of purposes that a kitchen serves, it goes without saying that a perfect kitchen design is one that is comfortable for ALL. So, when you're designing your kitchen or choosing a kitchen accessory, you must consider the ergonomics behind it.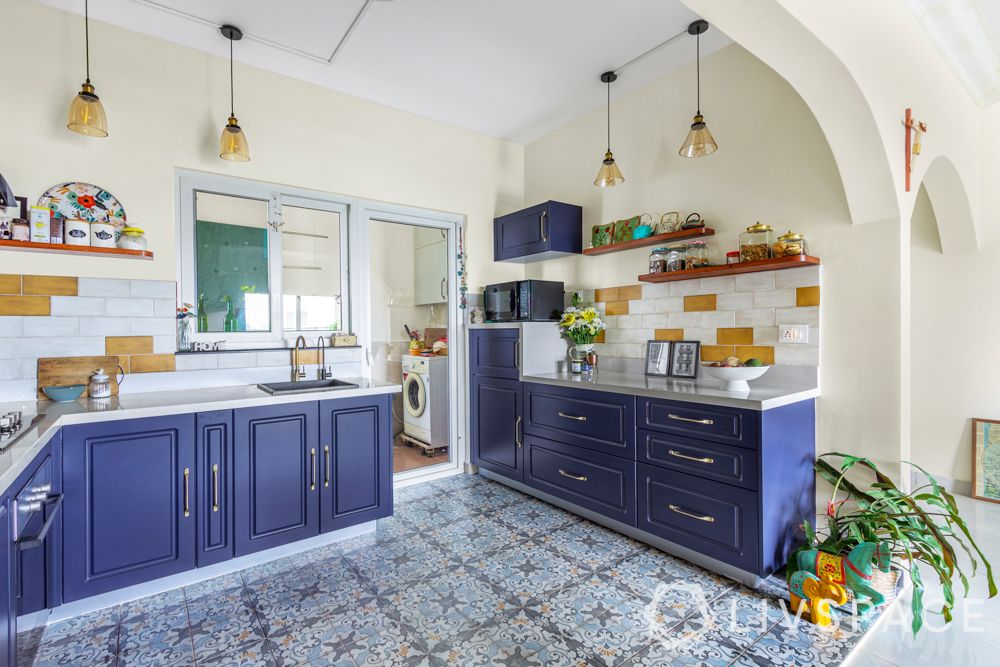 Importance of Designing an Ergonomically Enhanced Kitchen
Before we delve deeper into ergonomics, first think about who uses your kitchen apart from you. Maybe an elderly parent or a grandparent, possibly to make a cup of ginger tea in the evenings? Or your domestic help who also suffers from chronic backache? No matter who uses the kitchen, it's imperative that the kitchen is a comfortable and safe space for each and every one of them. And this is where ergonomics come in.
Ergonomics is about "designing the environment to fit the person, not forcing the person to fit the environment". While designing a kitchen, we keep the end-user in mind. For a person whose height is below average, high cabinets will be difficult to reach. Similarly, for elderly people or people with back issues, bending over to reach low cabinets would be an issue. So, it's essential that not only is your kitchen ergonomically designed but also that the kitchen accessory options are easy to use.
The Combination of Anthropometrics and Ergonomics in Kitchen Planning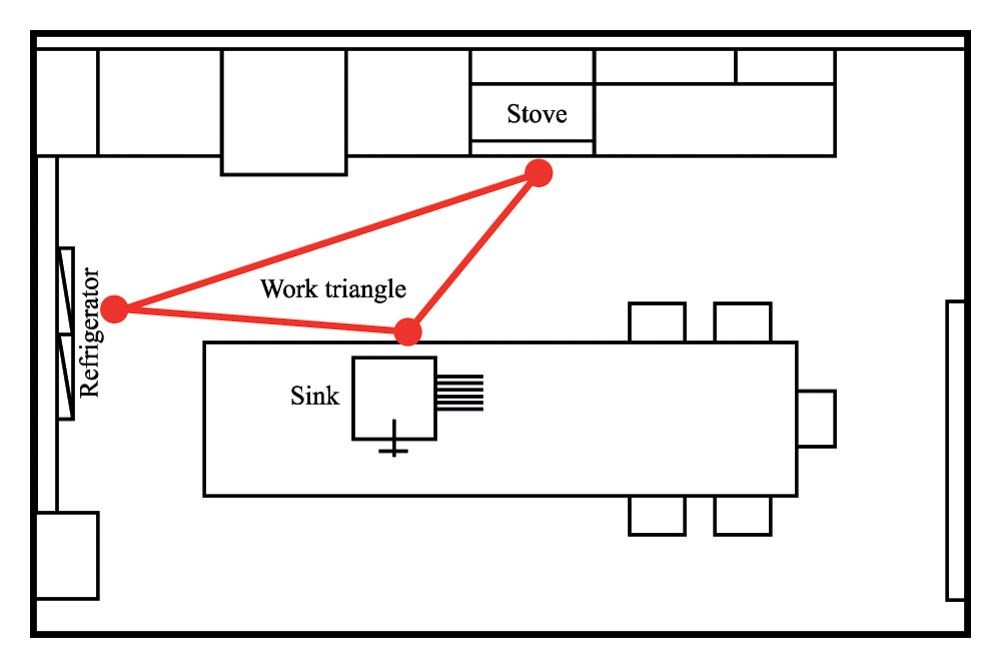 In simple words, anthropometry is the study of the measurements and proportions of the human body. And ergonomics is the process of designing spaces that are easy to use and safe. So, anthropometrics and ergonomics are mutually linked. Basically, in anthropometrics, the 'average' human body is considered and spaces are ergonomically designed around it.
Let's consider the kitchen, for instance. While designing a kitchen, the combination of anthropometrics and ergonomics helps in optimising the space so that a person faces minimal physical stress while cooking and cleaning. Now, if the average Indian has a height of 5'4″, the kitchen counter height should ideally be 860 mm. This ensures ample space to carry out general kitchen activities. Another important factor to consider while designing a kitchen is the golden triangle rule. As per this rule, the three main working areas in a kitchen, i.e., the stove, the refrigerator and the sink should form a triangle for ease of working.
Similarly, your modular kitchen accessories and cabinets should be segregated and divided to reduce your effort and time. Your kitchen should ideally have three zones – regular, frequent and seldom used. Kitchen accessories and items that are regularly used should be placed at countertop level, less-used items in the bottom or topmost cabinets and the most used in-between.

The Top 5 Kitchen Accessories Based on Ease of Use
The right kitchen accessory can ensure that your kitchen is as comfortable as your bedroom! So here are the top modular kitchen accessories that can ergonomically enhance your kitchen.
#1: Lehman's Corner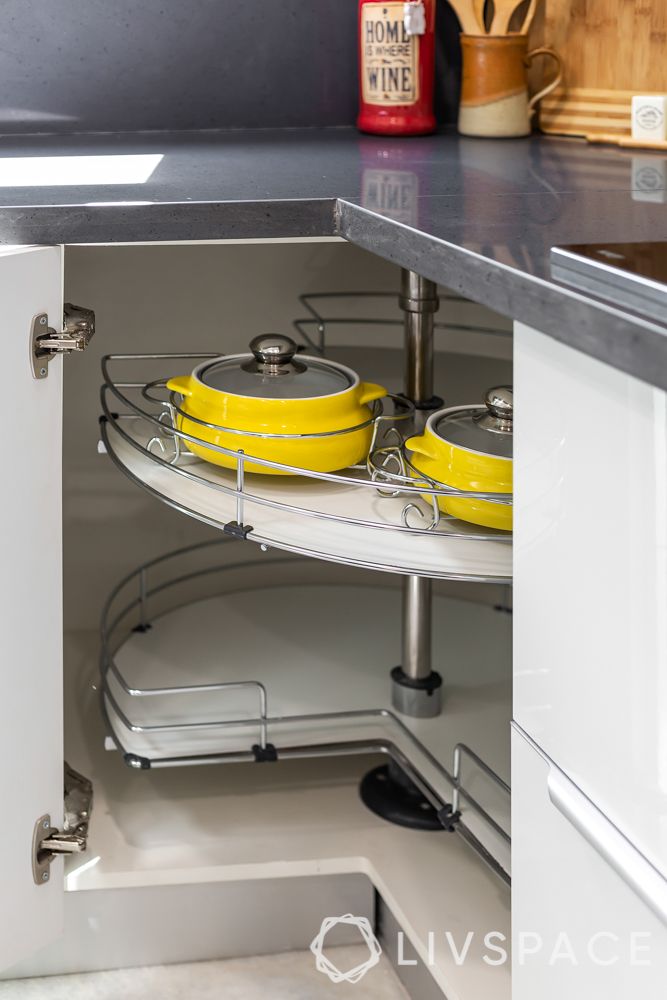 The Lehman's corner, also known as the corner carousel, fits into the corners between kitchen counters. The primary aim of this unit is to utilise dead spaces. But this useful accessory is also very helpful in increasing accessibility. The Lehman's corner comprises shelves on a revolving stand. All you have to do is just roll out the unit outside the cabinet. This prevents the need to bend down and stretch out to reach things in hidden corners, making it a perfect kitchen accessory for elderly people.
Price: ₹3,000 onwards
#2: Wall Pull-Down/iMove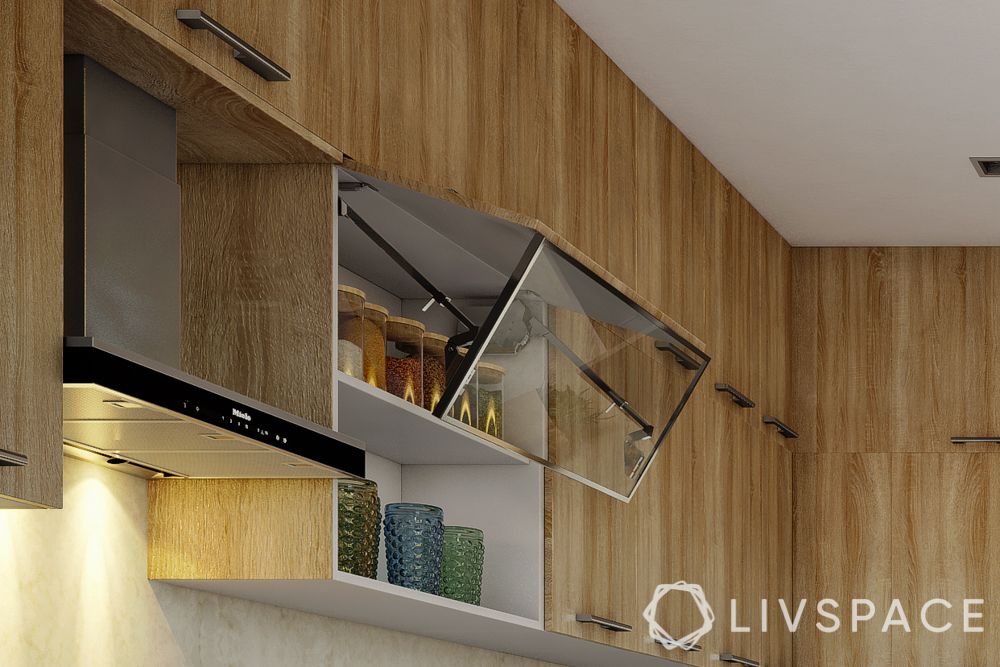 The iMove or the wall pull-down is another revolutionary accessory that has transformed the way people use kitchens. iMove is short for 'intelligent movement' and it allows wall cabinets to move downwards and outwards, thereby making even high cabinets easy to reach. Considering the average Indian height of 5'4″, the iMove ensures that the high cabinets don't go to waste. This is also very helpful for elderly people and people with disabilities.
Price: Rs 22,559 onwards
#3: Tall Pull-Out Unit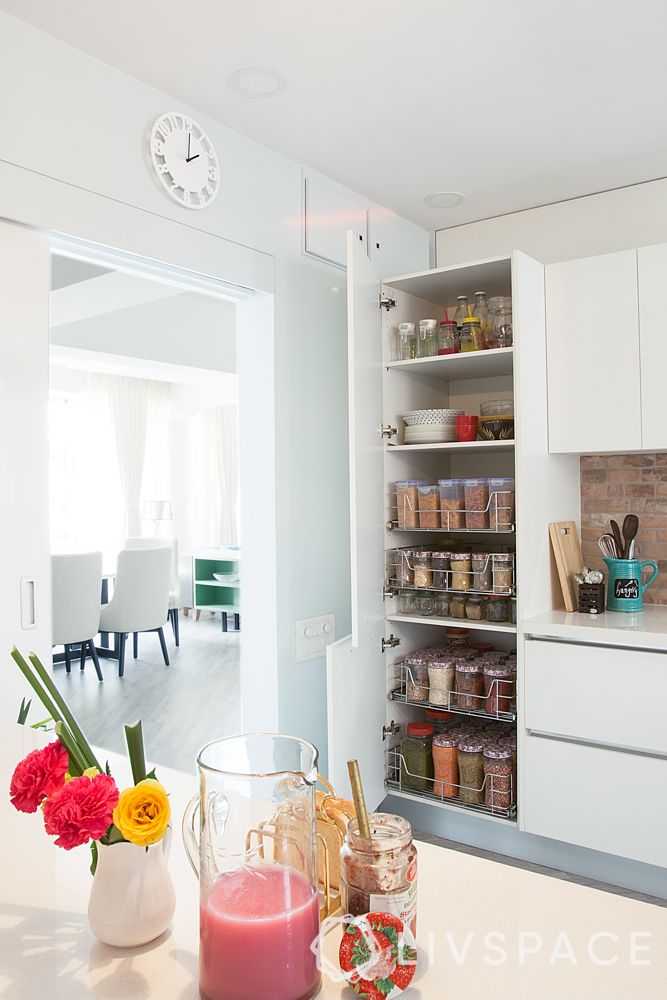 Any designer will tell you that a tall unit is an essential kitchen accessory. It provides a place where you can store all your groceries together and frees up both cabinet and counter space. But how do you make a tall unit even more helpful and accessible? By adding pull-out shelves! A tall unit with pull-out shelves serves two purposes. First, shelves maximise the space inside and ensure there is no wastage. Second, they make it easy to reach the furthermost corners without having to bend or stretch.
Price: ₹21,000 onwards
#4: Bottle Pull-Out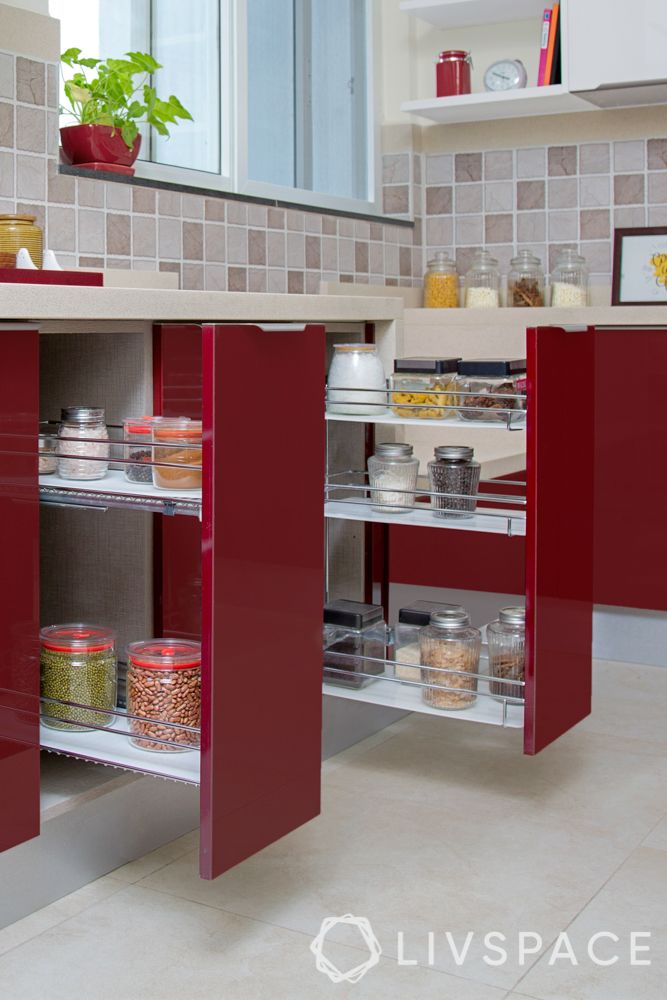 Similar to the Lehman's corner, the bottle pull-out is a kitchen accessory that fits into the lower cabinets in your kitchen. This accessory comprises a tall vertical drawer that is fitted with a pair of shelves. This accessory eliminates the need to bend down and search in the extreme corners of your lower cabinets. The pull-out mechanism is a God-sent for people with back problems.
Price: ₹1,300 onwards
#5: Drawer Organiser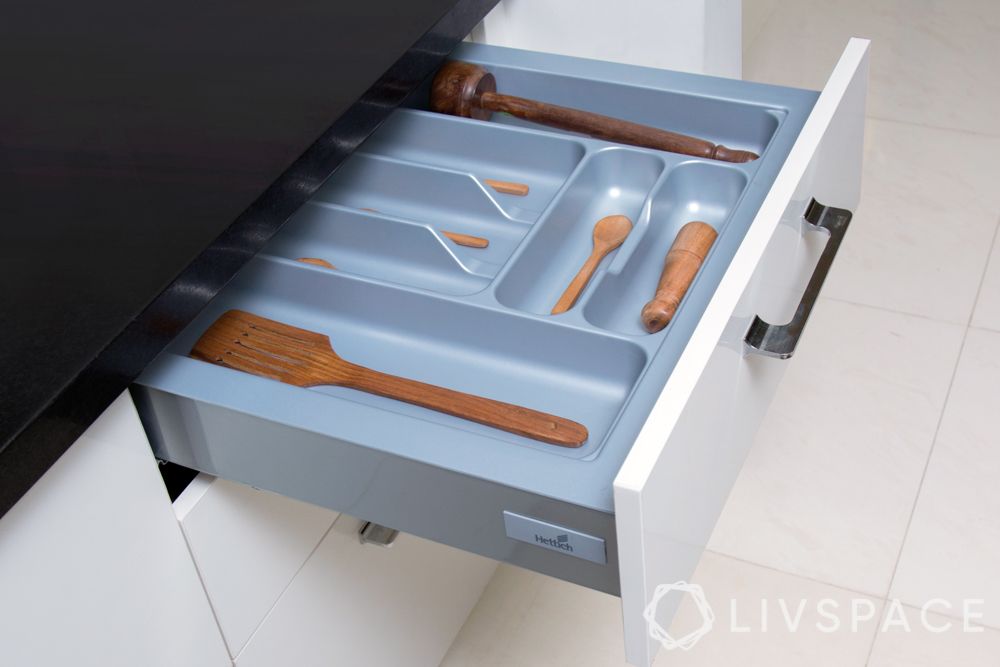 Not all modular kitchen accessories are about eliminating the need to bend and stretch. Some simply exist to make your kitchen a more organised space. That's what a drawer organiser is for. A cluttered drawer not only looks messy but can also be dangerous if you keep knives and other sharp objects inside. This kitchen accessory provides clear demarcated spaces, where you can keep your cutlery, utensils, etc., thereby avoiding clutter.
Price: ₹1,200 onwards
So, if you're planning to give your kitchen a revamp, keep factors like ergonomics in mind. Also, don't forget to invest in these super helpful accessories!
Looking for more kitchen accessories? Check this out.
We love hearing from you! Write to us with your comments and suggestions at editor@livspace.com.