If there ever were an award for the most task-oriented space, it would go to the kitchen sink. Despite being the focal point, however, homeowners often underestimate how impractical sinks and taps can drag down the performance of the entire space. So it goes without saying that sinks should not be the underrated part of the kitchen they so often are.
A sink isn't something you can change in a jiffy, either – that goes to show that choosing the right kind is one of the most important decisions you'll make during your home interiors journey. So here's everything you need to consider while buying a sink for your kitchen.
Choosing the Right Kitchen Sink Tip #1: Decide Based on Configuration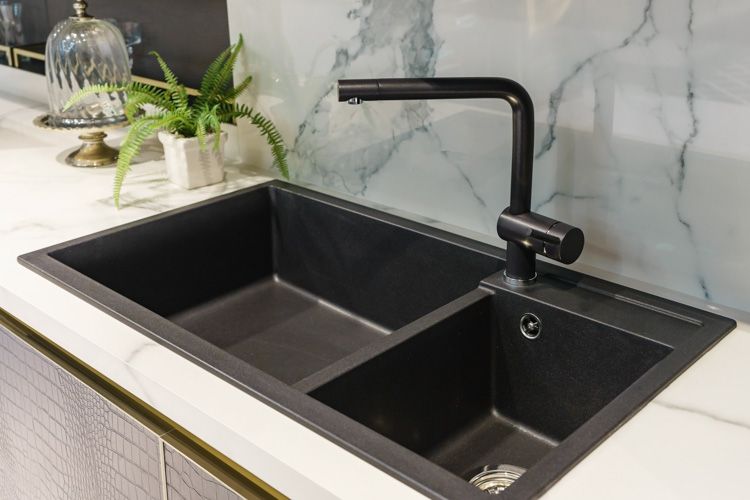 A kitchen sink has ceased to be as single basin– today, they come in a variety of configurations, each suited to a different multi-tasking style.
Single basin sinks are most common because they allow you to wash plenty of large-sized utensils at once. This type of kitchen sink suits nearly any kind of kitchen.
The offset-style kitchen sink has two basins, one large and one small, and allows you to prep for cooking and wash up in the same space. These are better for smaller kitchens, where countertop space may be scarce.
Finally, the half-and-half kitchen sink has two equal-sized basins which can accommodate a lot more pots and pans and free up space. This is ideal for homes that tend to entertain more or simply use a lot more dishes.
Choosing the Right Kitchen Sink Tip #2: Pick Out Your Preferred Shape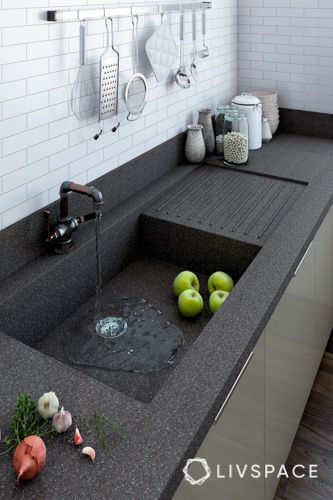 Sure, you won't be installing a fancy marble sink, but the shape of your it still matters. Many homeowners find that sinks with rounded edges are easier to clean because dirt and food don't get stuck in corners.
Newer sinks hit two birds with one stone by displaying crisp top edges and rounded bottom corners. This type of kitchen sink, combined with an attached drainboard, is the ideal choice for homes of any kind. However, ensure you have enough countertop space to fit it!
Choosing the Right Kitchen Sink Tip #3: Zone In On the Right Material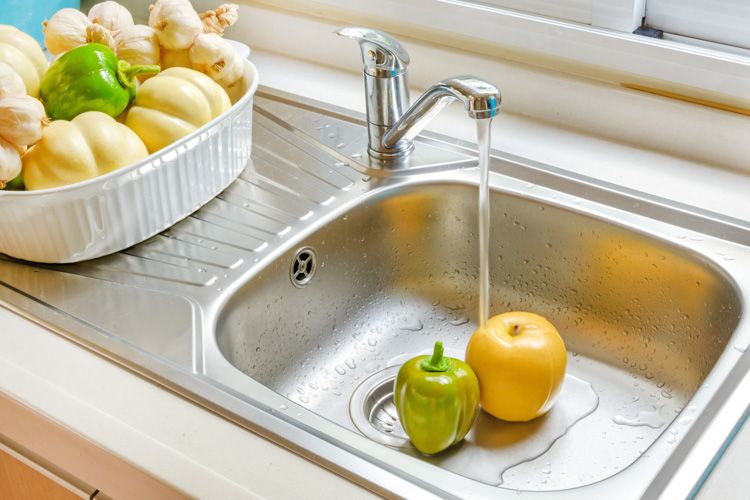 Stainless steel is everyone's go-to when it comes to choosing a sink. It's durable, long-lasting and virtually indestructible. If you have hard water coming out of your taps, you'll likely see water stains forming, but that won't affect the use of the sink much.
Porcelain sinks sit better in vintage-style kitchens or those channelling a farmhouse aesthetic. Beware of chipping though! Stone and granite are also aesthetically pleasing choices, but they can prove to be expensive and high-maintenance in the long run.
Choosing the Right Kitchen Sink Tip #4: Accessorise with Practical Taps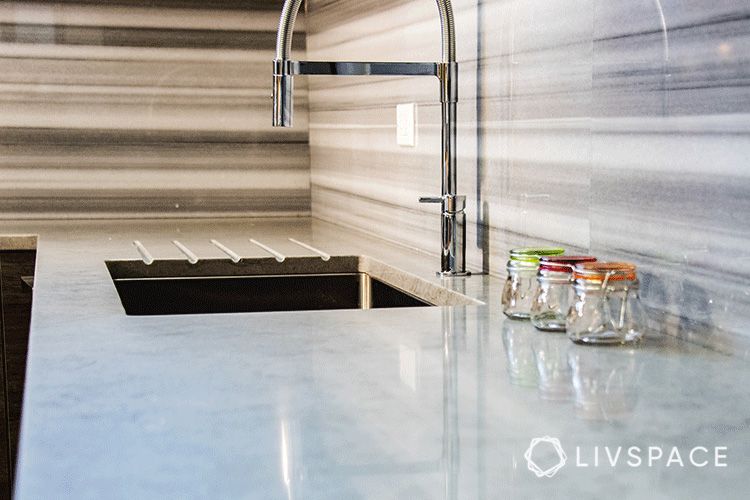 Taps may seem like an easy enough style decision, but they can make or break your experience. Even if you go for the classic two-knob tap, consider installing an extendable spray or shower arm– this will help clean out far corners of the sink and fill large pots easily.
Choosing the Right Kitchen Sink Tip #5: Maintain Standard Heights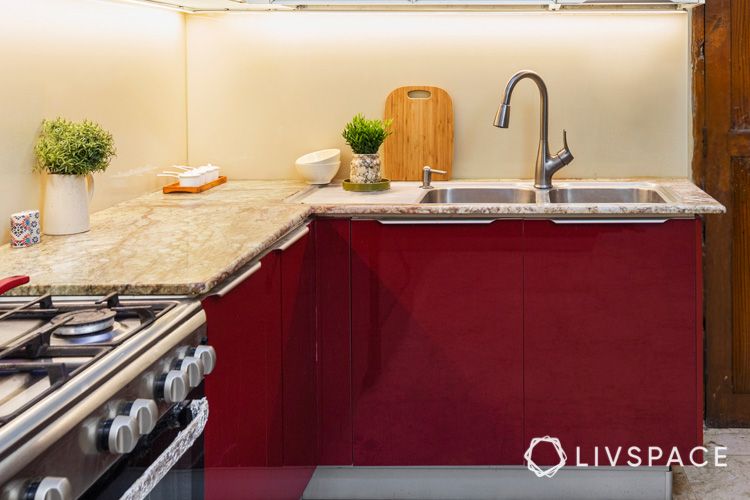 The sink and countertop were the first elements of a modular design to get standardised. However, the kitchen counter height may vary according to the height of the person using the kitchen. Between your elbow height and countertop, there should be an approximate gap of 15cm. Subsequently, the sink is almost always the same height as the kitchen counter height for obvious reasons. However, the ideal depth of a sink is 56 cm.
Pricing of Kitchen Sinks
The price of your kitchen sink depends on several factors like the material, size and type. The two main materials used in kitchen sinks are stainless steel and quartz.
Starting price of a stainless steel sink – ₹3000 for a single bowl
Starting price of a quartz sink – ₹5400 for a single bowl
While this is the base price, the actual price may vary based on the size and type.
Kitchen Sink Size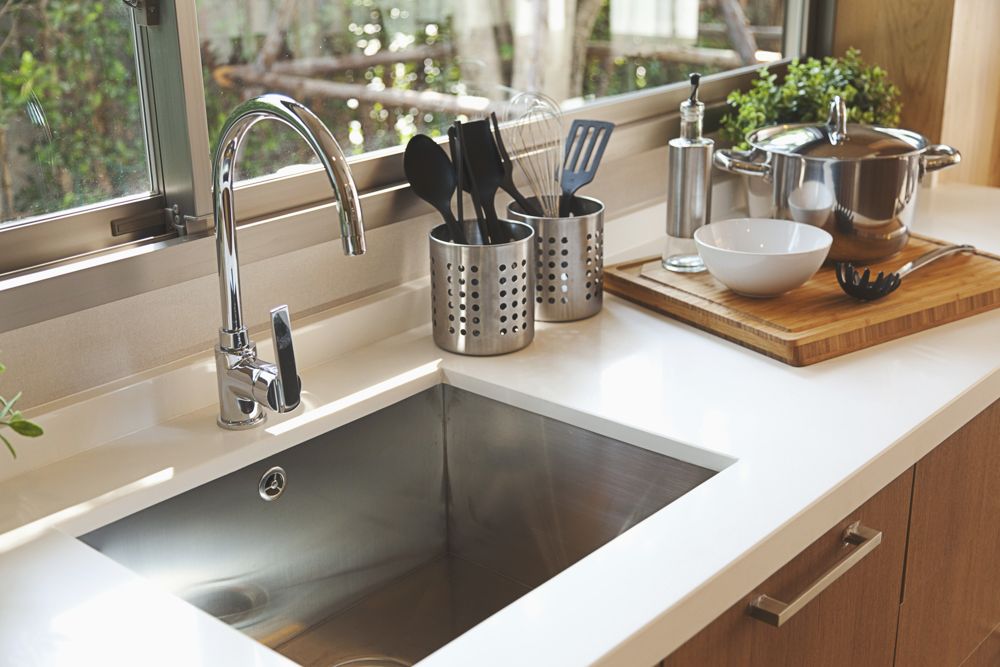 There are several things you need to consider while choosing your kitchen sink size. In general, the standard sink size is 22" x 30". While single bowl sinks can have a width upto 36 inches, double bowl sinks can go upto 48 inches. The other thing that you need to consider is the depth of the sink. Sinks can have a depth between 6 and 12 inches. If you're someone who usually piles up dishes in the sink, choose a sink with a greater depth.
Drainboard Sinks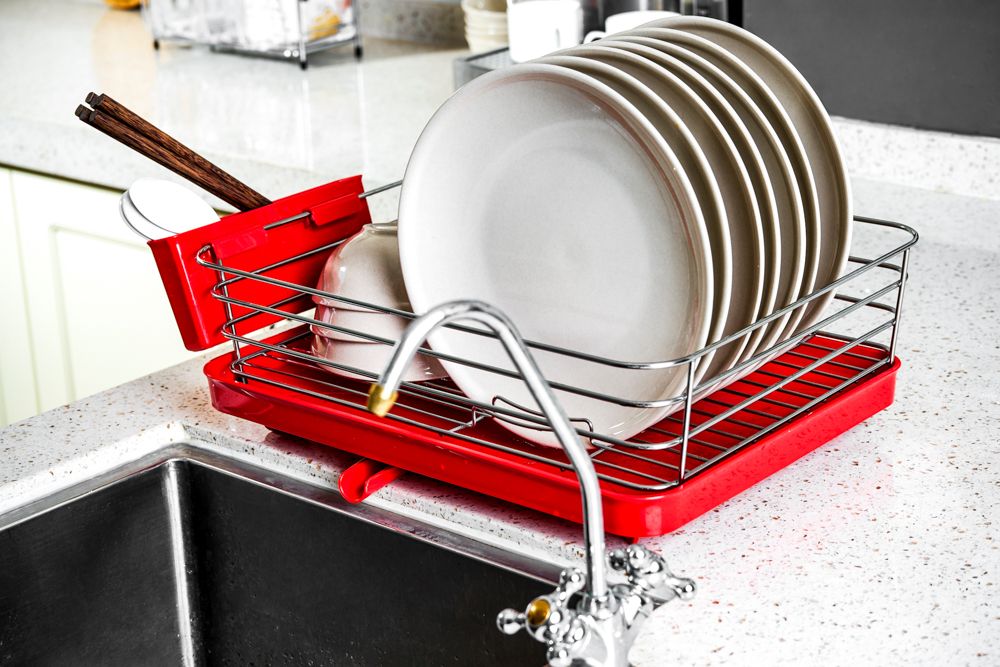 Drainboard sinks are sinks that have an attached unit on one side that opens into the sink. Once you place your wet dishes in this unit, the excess water drains directly into the sink. This type of sink is gaining huge popularity as it makes it easy to dry utensils and you no longer need to be plagued by where to keep the wet cutlery!
Sink Strainer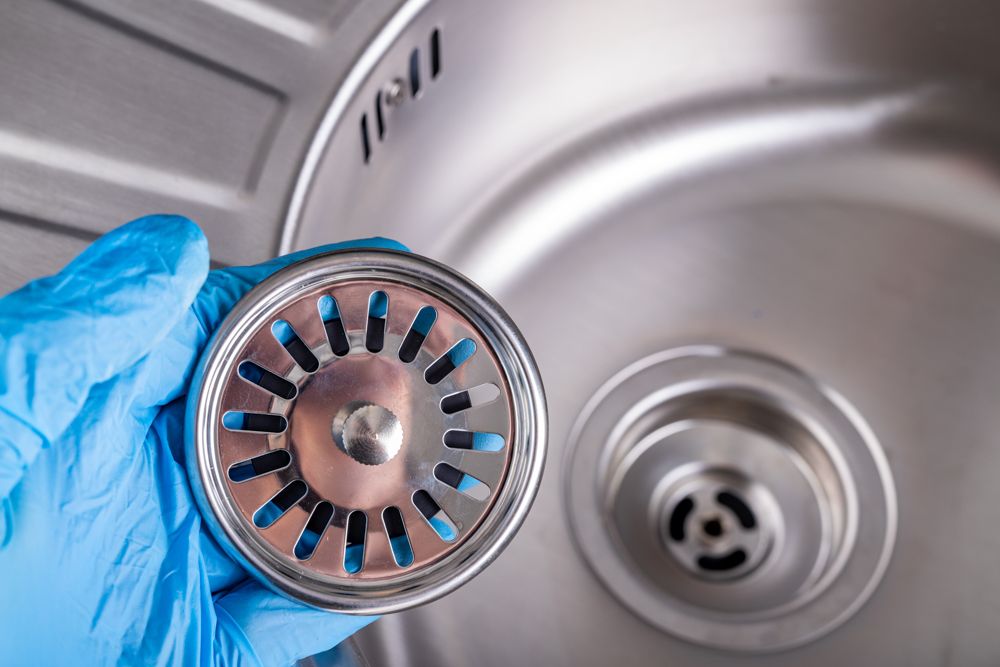 Don't you hate it when tiny bits of leftover food get caught in your sink when you are washing the dishes? This is why you should invest in a sink strainer. A sink strainer, as the name suggests, is a strainer that you can place in your sink when you are washing dishes, vegetables, etc. Any tiny pieces will get caught in the strainer which you can easily dispose of later. Available on any e-commerce site, a sink strainer is a kitchen must-have!
Designing a kitchen can be a nerve wracking experience, but knowing your options beforehand will make it that much easier to cross tasks off your list!
You can also learn more about How to Make Your Kitchen More Efficient to make other parts of your kitchen work for you.
Wondering how our customers feel about working with Livspace? You can check out the Livspace kitchen reviews here!
Send in your comments and suggestions at editor@livspace.com