Your day most likely starts with a cup of coffee made in the kitchen and ends with a quick midnight snack right before bed. You deserve to start and end every day in a peaceful and convenient space. However, the kitchen almost always involves activities that are exhaustive and hazardous. Therefore, unlike any other room in a home, the kitchen requires plenty of attention to detail when it is designed.
There is a kitchen layout for every home and every space. Take a look at these types of kitchen layouts to see what best suits your needs.
Based on layout
Types of Kitchen #1: Straight Line Kitchen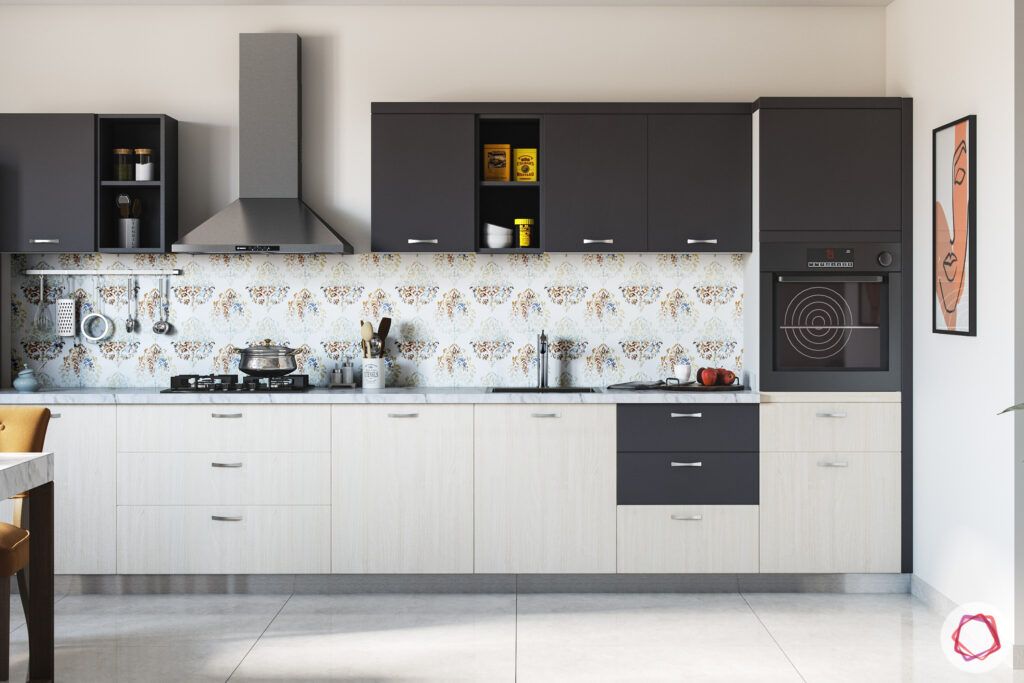 A straight line kitchen or a one wall kitchen has a single counter with one set of wall and base cabinets. It is linear and runs along the wall of the kitchen. The most important aspect to keep in mind is the golden triangle of a kitchen.
The hob/stove is at an equal distance from the fridge and sink, making it the most convenient layout for an easy cooking process. Lastly, we recommend not having a counter over 12 to 15 feet as it might make moving around a bit tiresome.
Great for: Small and studio homes as it is the most space efficient design.
Types of Kitchen #2: L-shaped Kitchen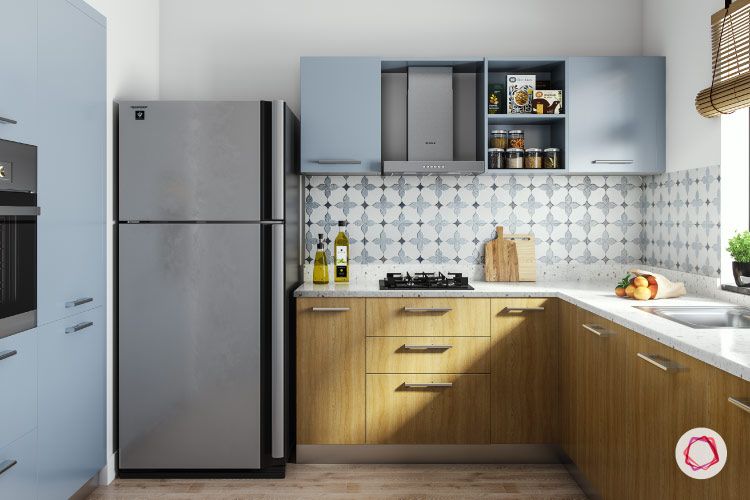 An L-shaped kitchen is the most common layout found in Indian homes. With ample counter space for many hands working in a cooking session, this layout is sure to derive the most productivity from it. This layout has very clear work zones. The hob, fridge and sink are in close proximity to each other. It ensures that you don't have to walk too much between zones.
Great for: Large families with multiple people cooking and a small kitchen space.
Types of Kitchen #3: Parallel or Galley Kitchens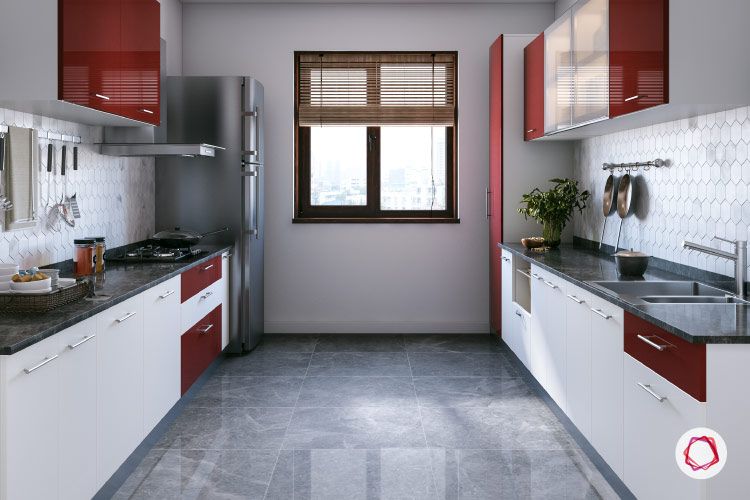 When there is ample space, a parallel kitchen can turn out to be an extremely productive layout. With two counters and two sets of cabinets, these types of kitchens can have multiple work zones. Besides, the hob, fridge and sink are in an ideal golden kitchen triangle making it an extremely convenient cooking process.
Great for: A nuclear family with a medium sized kitchen.
Types of Kitchen #4: U-shaped Kitchens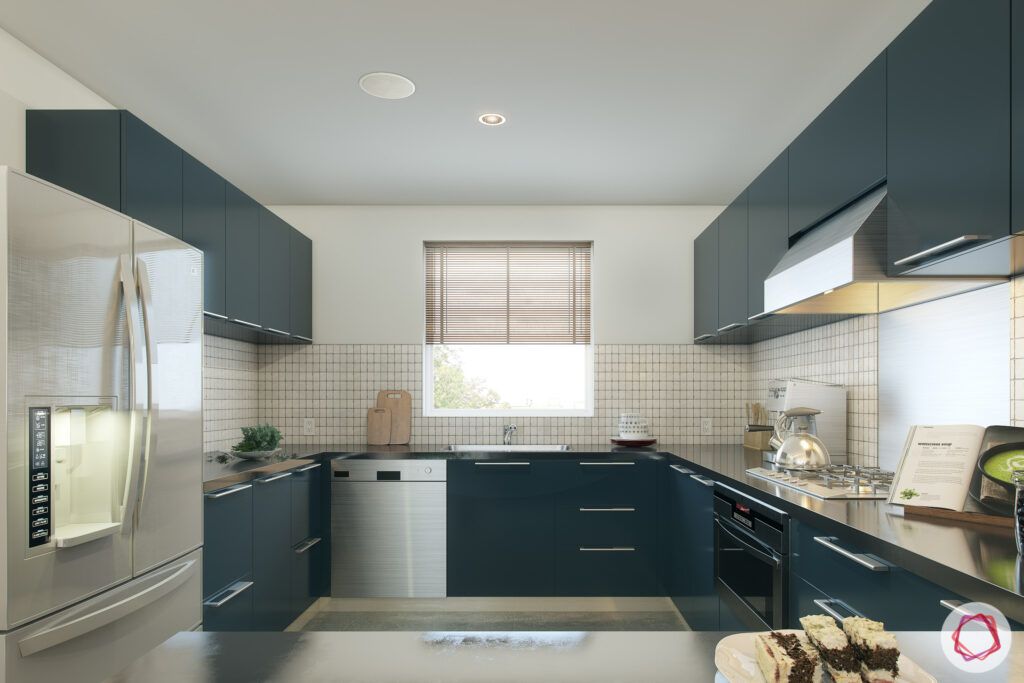 For more counter space, go one step further from a parallel kitchen and opt for a U-shaped kitchen. Moreover, this layout is ideal for large amounts of storage with three sets of base cabinets and two or more wall cabinets. This layout works best for individual work zones. Giving the fridge, stove and sink a counter space for each zone.
Great for: Joint families with a medium-large kitchen

Types of Kitchen #5: Island Kitchens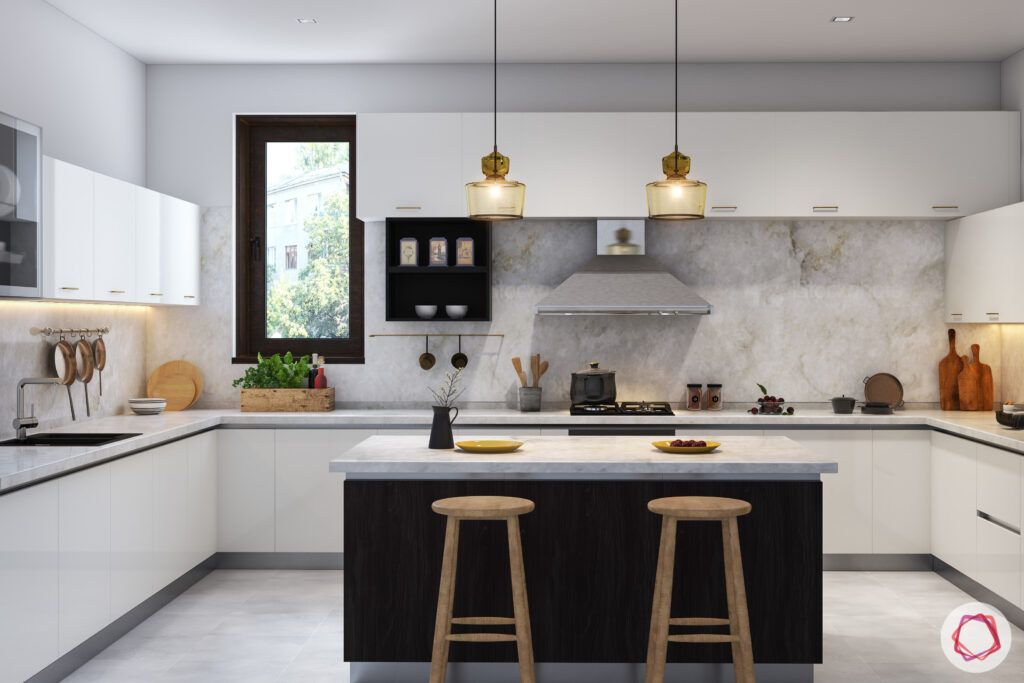 A kitchen island is a trending element that can be added to any layout. This multipurpose counter can serve as a prep zone, a breakfast counter or even a cook zone. We suggest getting an island counter only if there is enough space for movement.
Great for: Families with kids and a large kitchen with plenty of space
Types of Kitchen #6: Peninsula or Breakfast Counters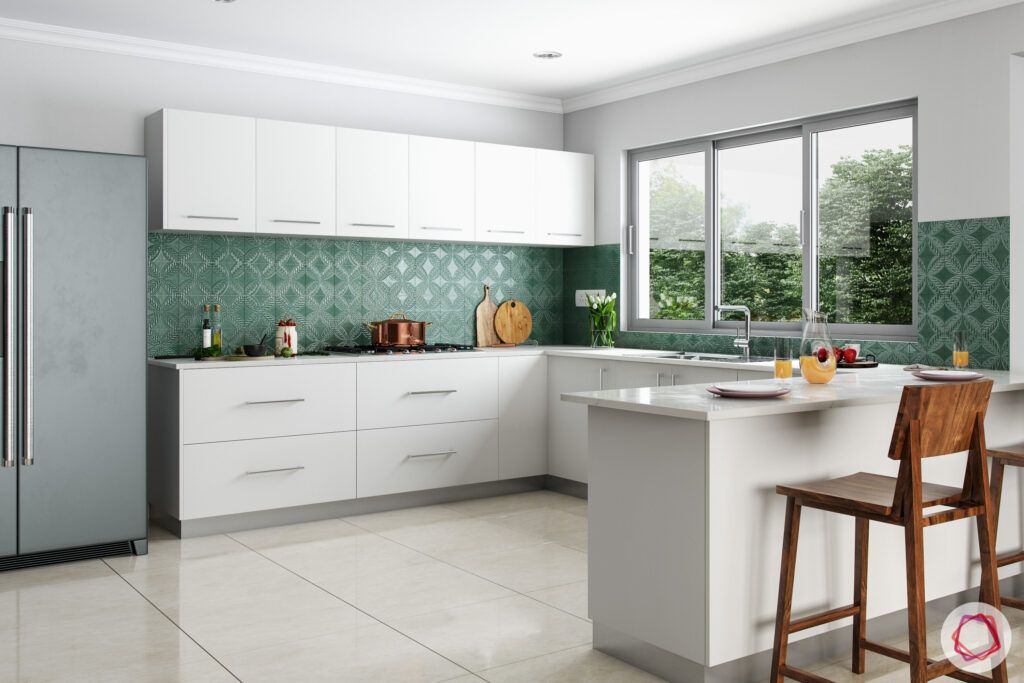 A favourite among our Livspace homeowners are the breakfast counters. A breakfast counter is an island attached to a wall thus giving the kitchen extra counter space while adding seating to it. This layout is an example of the ideal golden triangle, where the hob is in the middle with the sink and fridge on either side. Furthermore, making it a convenient and spacious cooking area. Another way to style it up is to add a bar cabinet and some lighting to make it into a breakfast cum bar counter.
Great for: Small families and ideal for both spacious and minimal kitchen space
Based on construction
Types of Kitchen #1: Modular Kitchen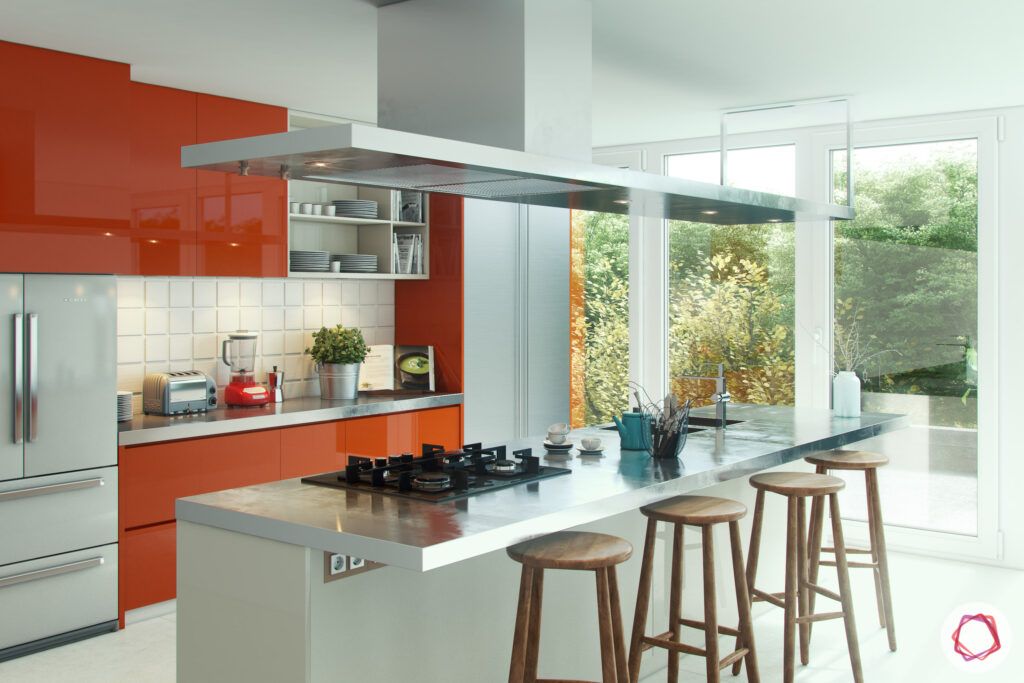 A modern home with a kitchen is almost always modular. A modular kitchen is completely dismantable and is made up of modules of cabinets. Therefore, this kitchen is ideal for homeowners who move around and would like to carry their kitchen with them.
The neat construction and layout of a modular kitchen gives it a sleek look. Consequently, these high quality factory-made kitchens can break the bank. They are also high maintenance and require a considerable amount of effort to clean.
Great for: High budget homes that require a completely new kitchen
Types of Kitchen #2: Carpenter-made Kitchen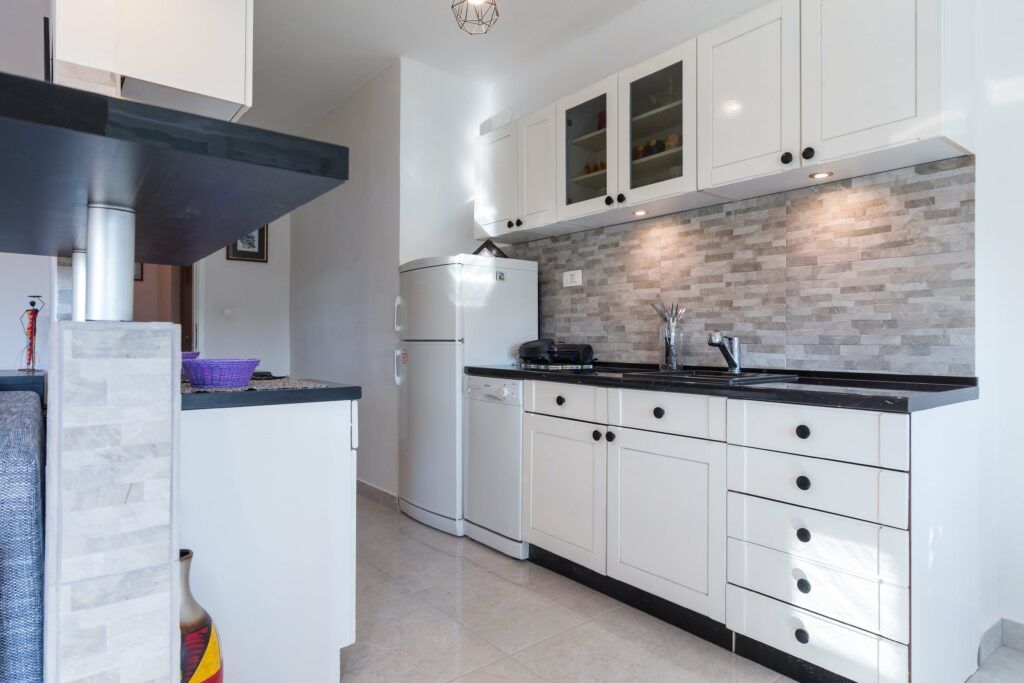 A carpenter-made kitchen is completely built from scratch by locally available carpenters. Subsequently, it is not dismantable and the countertop is always fixed to the kitchen. A civil kitchen can be customised at every step unlike a modular kitchen. However, quality and finish is always a concern since it is hand work.
Great for: Low budget renovations
If you enjoyed reading this article, take our 9 Questions to Help Design Your Kitchen quiz
Send in your comments & suggestions.