Stepped on a LEGO piece or tripped on a Barbie? Moms are all too familiar with the pain those pesky little things can inflict! Kids are indeed a blessing, but their little friends that lie around the house, aren't. No matter how much you clean up, toys manage to find a way out. Wouldn't a complete toy storage solution put your mind at ease?
Take a look at these nifty toy storage ideas we've crafted for you and learn how you can create a space for every kind of toy out there:
Toy storage idea #1: Build a tent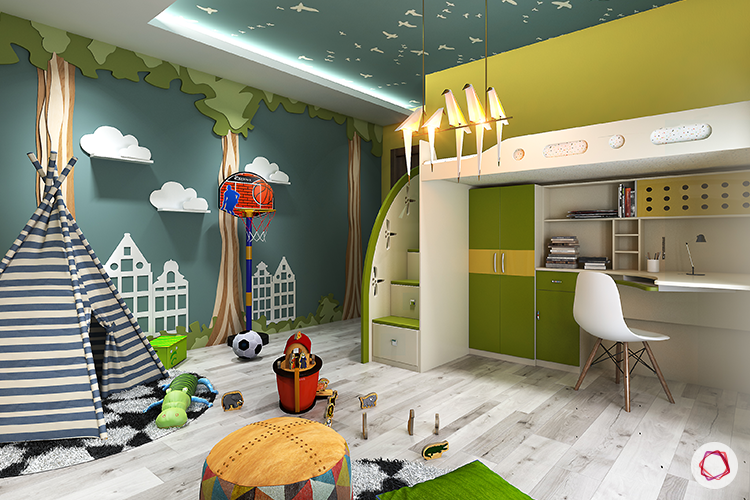 Use one corner of your kid's room to place a small tent, which will house all their toys. This is a very simple trick and it can a fun activity everyday for your kids. The toys can come out to play during the day and go out of sight at night!
Toy storage idea #2: Drum it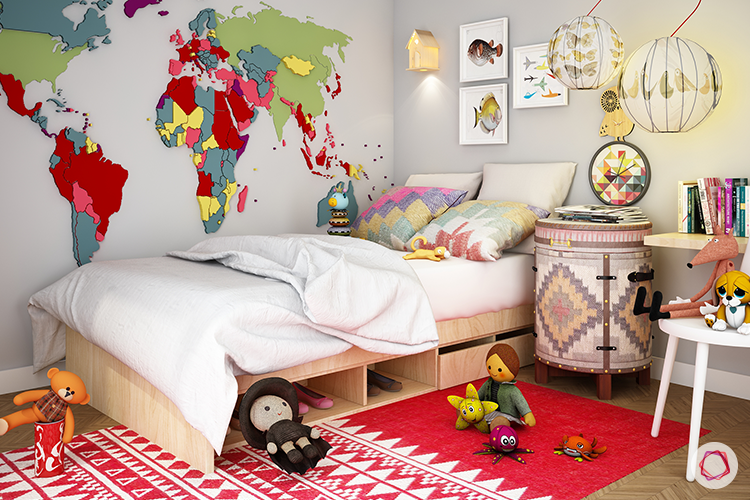 When you're low on space to accommodate a tent, use a drum-style storage box! Placed in one corner, you can make your kids dump their toys in it once they are done playing. Locating their favourite toys from the drum and putting them back in can be a game in itself for them. This is cost-effective and can keep the kids busy!
Toy storage idea #3: Seating cum storage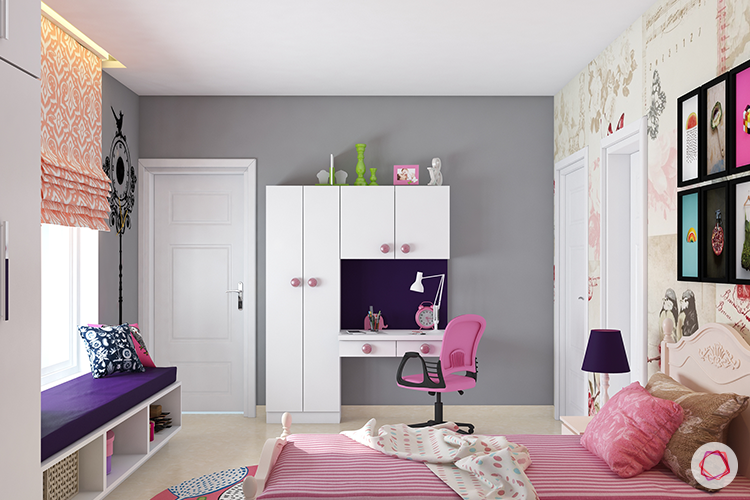 Do you have a window niche that can double up as a storage space? Or a bed that comes with storage? They toys can be tucked away neatly with a setup like this. Your kids can keep their toys handy and also use the seat to gaze out the window! Toy storage can also be aesthetically appealing if you put some thought into it.
Toy storage idea #4: Pull out drawers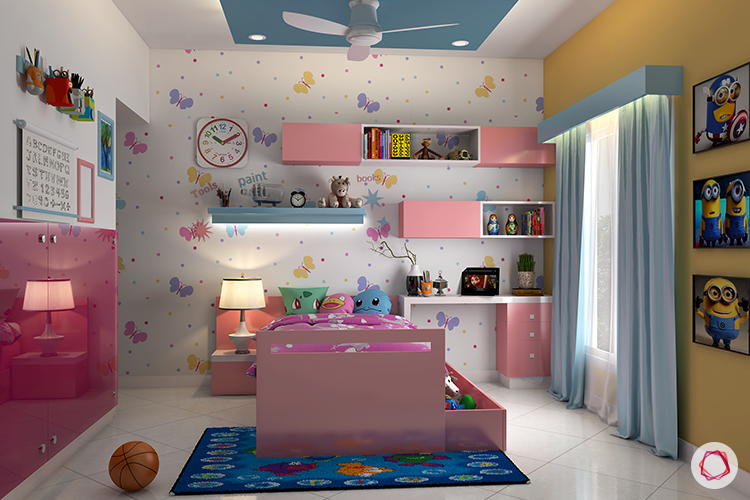 Kids love it when their favorite toys are around them. Keep your kids happy by giving them drawers full of toys right under or next to their beds, and watch them them snooze in peace. This is the best way to make sure your kids put all the toys back in place after they are done!
Toy storage idea #5: Colorful baskets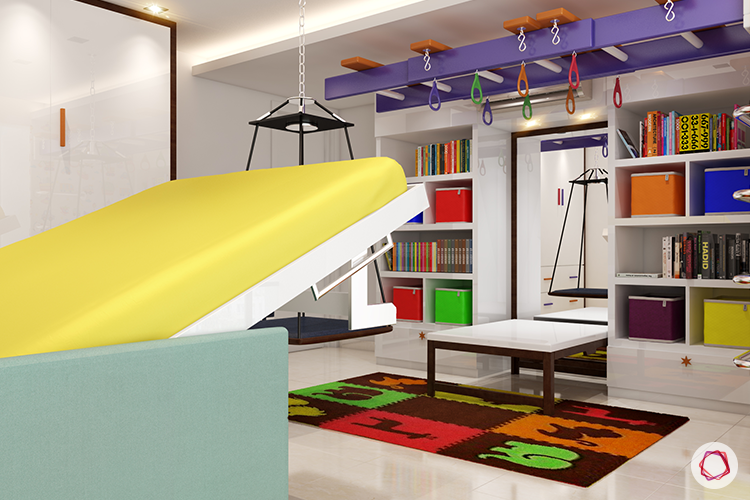 The simplest and smartest way to get your kids to be more organised is by using colorful baskets to store their toys. Additionally, you can label them and play up your Kondo quotient (details at www.tidyingup.com), while the little ones follow your lead. Make sure the baskets are appropriately sized and fit in common spaces like open shelves and below the bed. Toy storage is easier than you think!
Bonus tips:
Use pencil pouches to store puzzle pieces and never leave your puzzle incomplete again.
Don't know where to store their bath toys? Fret not. Just use fruit baskets!
A plastic wall-hung shoe organiser can be used to store superheroes and dolls.
You can stack up tyres and use it as a box for dumping toys.
We hope we've inspired you to take a cue from these simple ideas and take organising the home to the next level!