Are you as obsessive-compulsive as Monica from F.R.I.E.N.D.S? Even if you're not, have you ever wondered how life would be if you had everything in place and well-organised? Bathrooms can get tricky with organisation, especially when we have a million things to keep in there. From something as simple as a door hook to mobile holders, you can actually keep your bathroom super organised. We scoured bathroom accessories Amazon and picked up the most reviewed organisers for you. Here goes:
Product #1: Adhesive stainless steel rack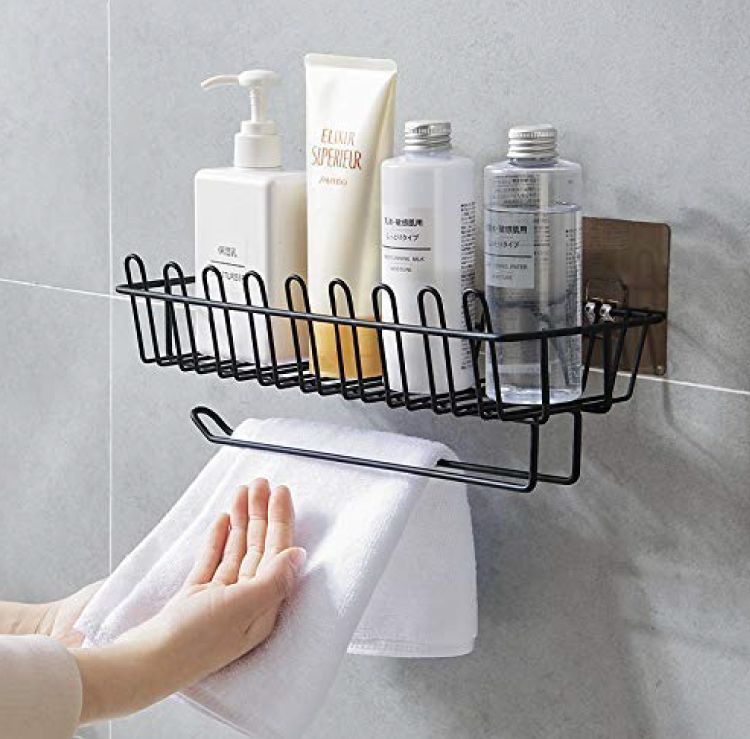 A wall mounted rack is one of the first things that featured on the list of most reviewed bathroom accessories Amazon. This one here can hold your bath items and has an extra hanger for towels. With the non-trace wall adhesive, you do not have to worry about chipping off your wall paint. It is easy to install and can be placed at any convenient corner.
Price: ₹600
Product #2: Adjustable 360° rotating cosmetic organiser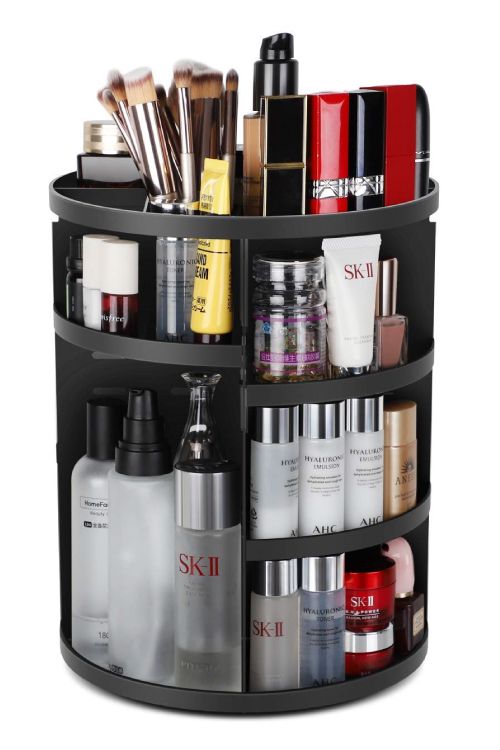 Are you one of those girls who loves the bathroom mirror because it makes you look your best? So, we assume you keep all your makeup items in the bathroom. But they do run the risk of falling off and breaking, right? We have the perfect solution for you from bathroom accessories Amazon. This 360° rotating cosmetic organiser can store everything and you can pick your cosmetic without having to empty the entire thing every time.
Price: ₹829
Product #3: Stainless steel door hook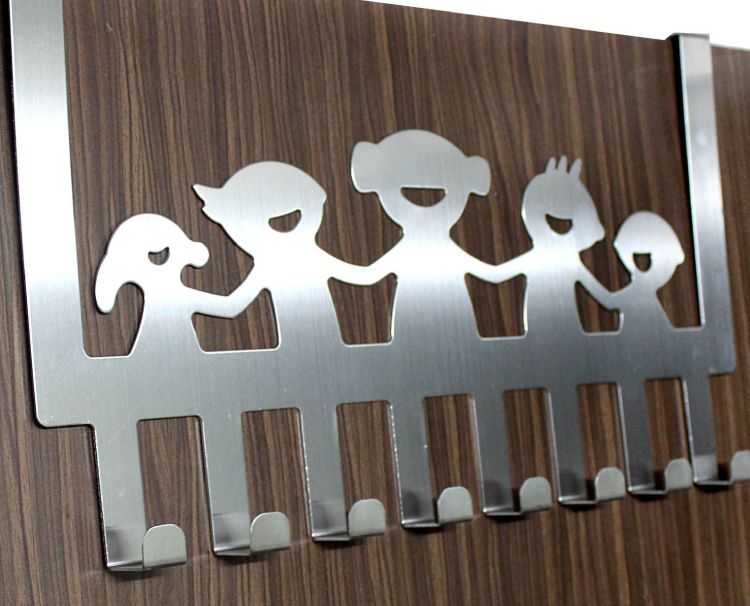 You might or might not have door hooks behind your bathroom door or maybe you just need some extra space. Either way, this cute stainless steel door hook will solve your problem. It fits about all sizes of doors and you can just hang this on it to start using it. Very sturdy and attractive, this door hook can hold heavy and light clothes alike.
Price: ₹899
Product #4: Waterproof toilet paper holder with mobile rack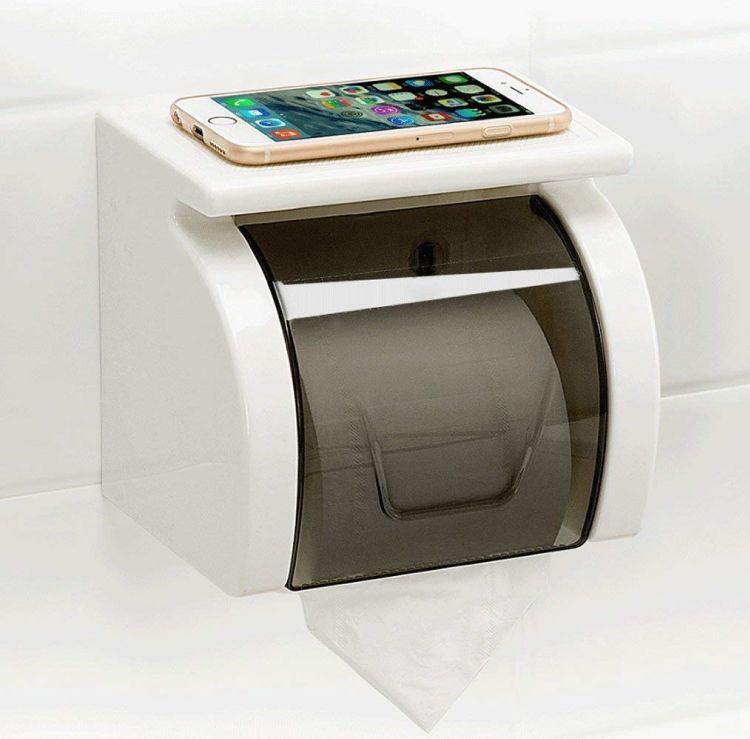 Let's face it, we all have dreamt of owning this product at some point in life. That endless scrolling session in the morning does not need to end with you placing your mobile in a dangerous spot in the bathroom. It can run the risk of falling and water spillage. All you need is a toilet paper dispenser with a mobile rack on top and you're sorted!
Price: ₹769
Product #5: 3-door plastic storage cabinet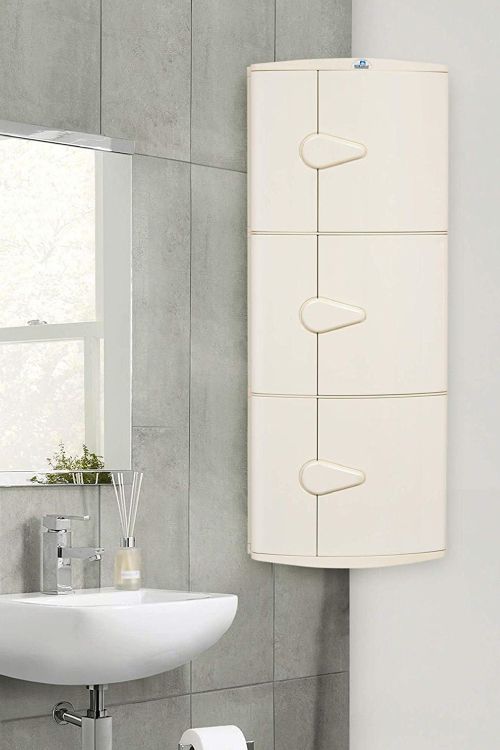 This super organiser from Nilkamal is a life saver for everyone who stores a lot of stuff in the shower. You do not need to soak every bath item in water every time you take a bath. With this 3-door cabinet you can conveniently use corners for storage and save it from spillage as well.
Price: ₹1,637

Product #6: 3-bag laundry hamper sorter basket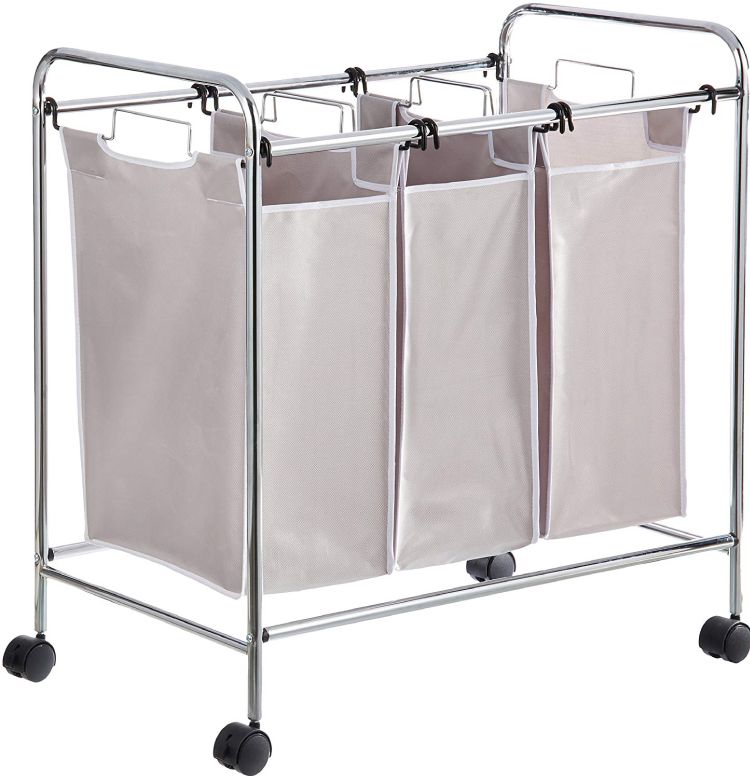 Tell us how many times have you stained your white clothes by keeping them with other coloured clothes? With this laundry sorter basket you can safely dump your laundry in separate sections. No need to create messy piles on the floor or to dig through mountains of laundry for a full load, hoping you didn't miss that favourite shirt on the bottom of the heap!
Price: ₹2,569
Product #7: Mesh kid's toy bag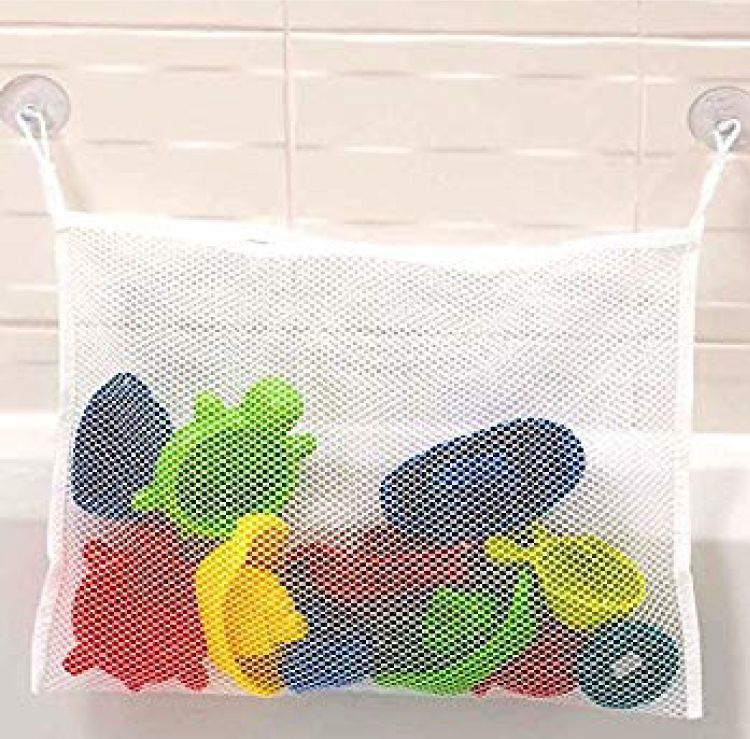 Here's a little something for the kids. As much as they love playing with their toys in the bath, we know you hate messy toys floating around. So what do you do? Place it on the rim till they dry up? No! With this simple mesh holder with hooks, you can keep all the toys in one place and create no mess while they drip dry on their own!
Price: ₹264
Product #8: Hanging 3 shelf bathroom organiser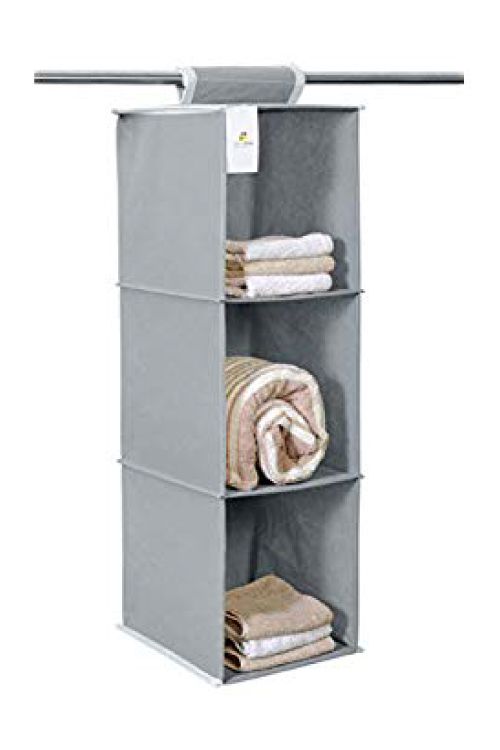 This 3 compartment hanging shelf clothes organiser helps you organize your bathroom neatly and systematically. All you need to do is hang it up on the rod with the help of velcro and keep all your towels and essential clothes in one place. It is strong and durable and collapsible in case you do not need it all the time.
Price: ₹359
Product #9: Adhesive soap and loofah holder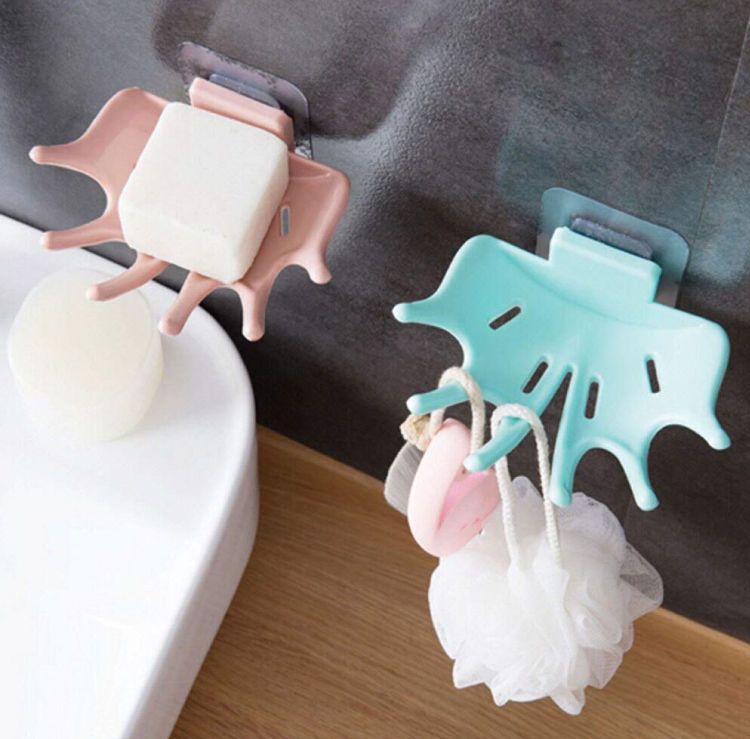 We all love our luxurious baths with our favourite loofahs and soaps. But do you hang them on the tap after using them? Eew! Bathroom accessories Amazon has this cute adhesive soap and loofah holder that comes in pretty colours. Now along with your soap, your loofah also has its own space in the bathroom!
Price: ₹249
Product #10: Over door storage basket with hair dryer holder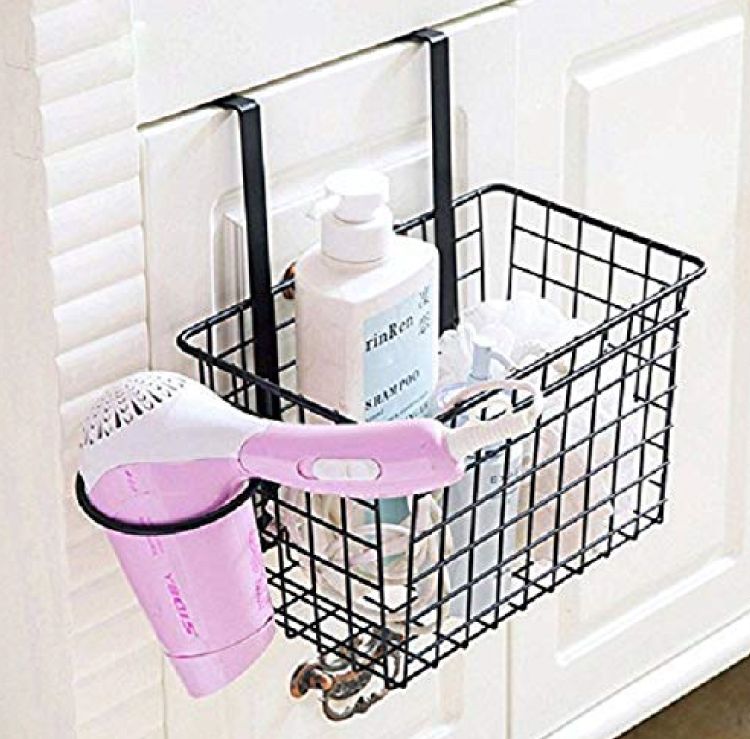 An idea stolen from hotels, but a growing necessity in Indian bathrooms. This storage basket comes with a separate section for your hair dryer. And it is removable. You can hang it on any door that is closer to your plug point. Now you do not have to hunt for empty counter space to keep you hair dryer.
Price: ₹599
If this helped you, you might want to check this out as well: The Neat Freak in You Will Thank Us for This 'Amazon' List.
Send in your comments and suggestions.
Disclaimer: We hope you're enjoying the products we recommend. Just so you know, Livspace does not profit from these recommendations. We do it simply because we love to make lives easier and are happy to help you shop smarter. Also, the products listed here are in stock at the given price at the time of publishing this article.