Your bathroom doesn't have to be vast and luxurious for it to become a place for personal pampering. There's plenty of narrow spaces and tight corners in your small bathroom which can be neatly organized. Beautify and make the most of your private sanctum with these nifty small bathroom organization tips.
Small bathroom organization tips #1: Keep things off the floor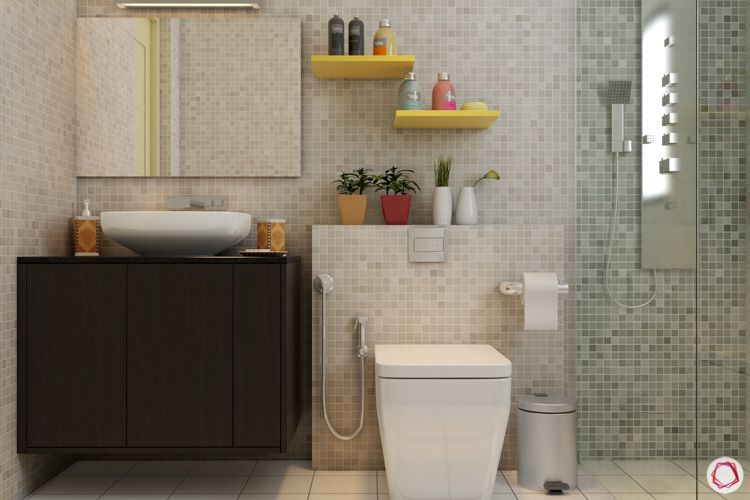 Wall-mounted fittings leave plenty of floor space for creating a light, airy look and enables easy cleaning. Choose from these handy options for a design boost:
Floating shelves enhance the sleek look of the small bathroom and can be positioned anywhere – just above the toilet, mirror or even the bathroom door. These spaces often go unused. Use it for keeping everyday bulk out of sight like cleaning materials, an extra supply of toilet paper, etc.
Metal file boxes are an excellent choice for heated appliances – straighteners, curlers and other grooming tools. They are non-flammable and can be easily suspended from towel rods. Add boxes for each member of the family to personalize the space.
Corner spaces and narrow niches are ideal for installing shelves.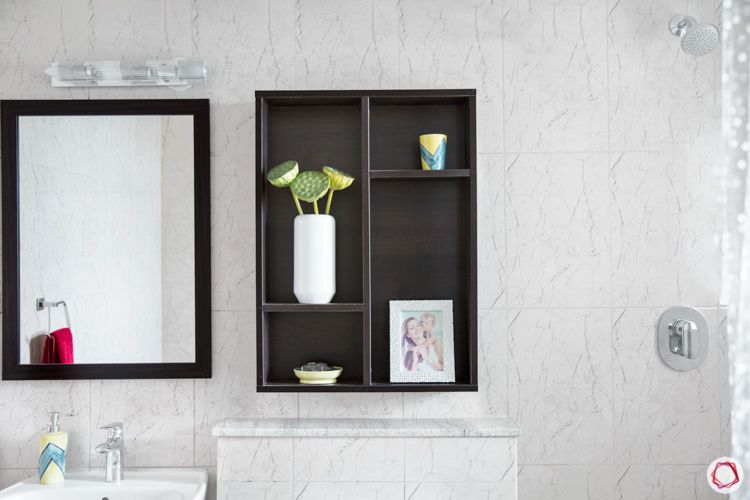 Repurpose an old ladder or etagere (small stand with open shelves), preferably with wheels, with a cheerful color and use it to hang towels or stack essentials.
Small bathroom organization tips #2: Create under basin storage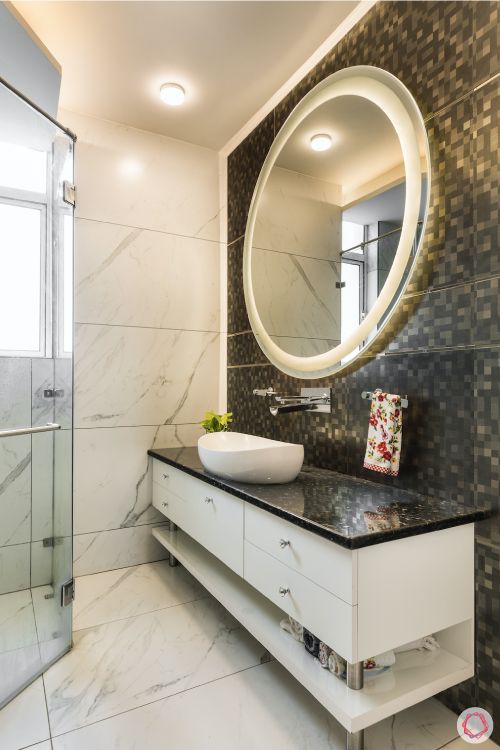 Most Indian bathrooms have pedestal sinks. That leaves plenty of space for a vanity storage below. Install drawers that roll out completely to give you access to the deeper end. Use storage cups inside drawers for smaller items so that they don't roll inside.
Alternatively, place wicker baskets on a shelf to create a makeshift vanity. They are light and low-maintenance. Multi-tiered shower caddies also do well to provide a complete storage solution right under the basin.

Small bathroom organization tips #3: Double-up cabinet storage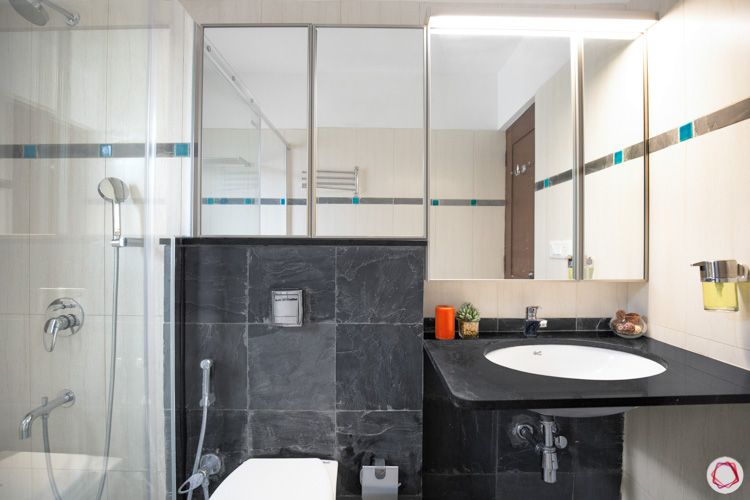 Even if all you have is one cabinet in your bathroom, you can double up storage inside it with a rack or storage caddies. This way you can categorize plenty of items in just one cabinet. Some models give you up to ten tiers. Add a bracket on the inside of the door for bits and bobs.
If you are planning on investing in a cabinet, look for a spot where you can make the most of the vertical height. You could also stack wooden crates and categorize towels, sponges or decorative items in each. This option lets you rearrange and decorate your space.
Choose large mirrored cabinets just above the basin or recess it into a wall. It'll open up your small bathroom and let you keep Important items like medicines and shaving essentials close at hand.
Small bathroom organization tips #4: Don't forget small add-ons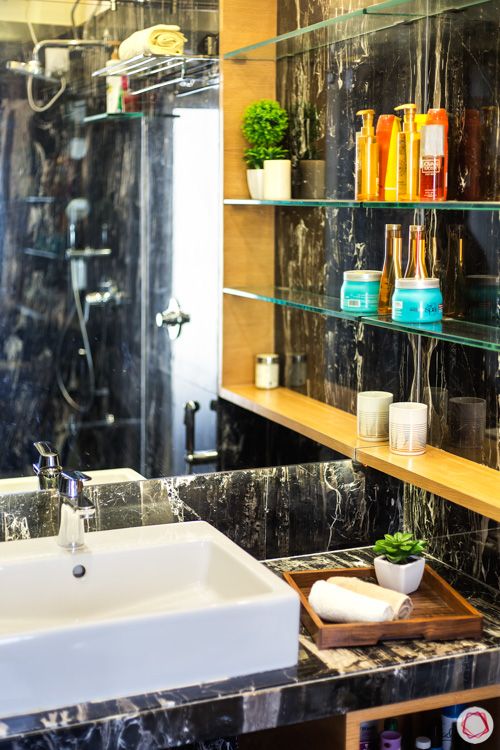 With a plethora of small add-ons, you can easily usher in the 'less is more' vibe.
Usually, the only countertop available in a small bathroom is set around the sink. So do away with clutter by affixing the toothbrush holder to the wall. If you must keep items on the countertop, use a tray to keep everything in one place.
Choose circular towel rods for adding multiple towels. Or add towel rods behind the door on different levels. Alternatively, opt for a coat rack. They come with multiple hooks so you can hang towels, loofahs and shower caps.
A small magnetic strip on the wall becomes an instant stick-on pad for tweezers, bobby pins, metal clips, etc.
Suspend pocket organizers behind the door or under shelves for small items like napkins, cosmetics, etc.
Your bathroom will never appear cluttered again with these simple tricks. With a little bit of practice, you can become an expert on how to optimize storage in your small bathroom like a pro. Look at this for more: 8 Easy Ideas to Add Storage to Bathrooms.
Send in your comments and suggestions.