Fed up with falling toiletries and cluttered racks in your bathroom? Well, admittedly, storage ideas are scanty in Indian homes as we opt only for soap trays and corner stands. It is time to enhance storage and give your bathroom an organised look.
Bathroom Storage Ideas #1: Mirrored Vanities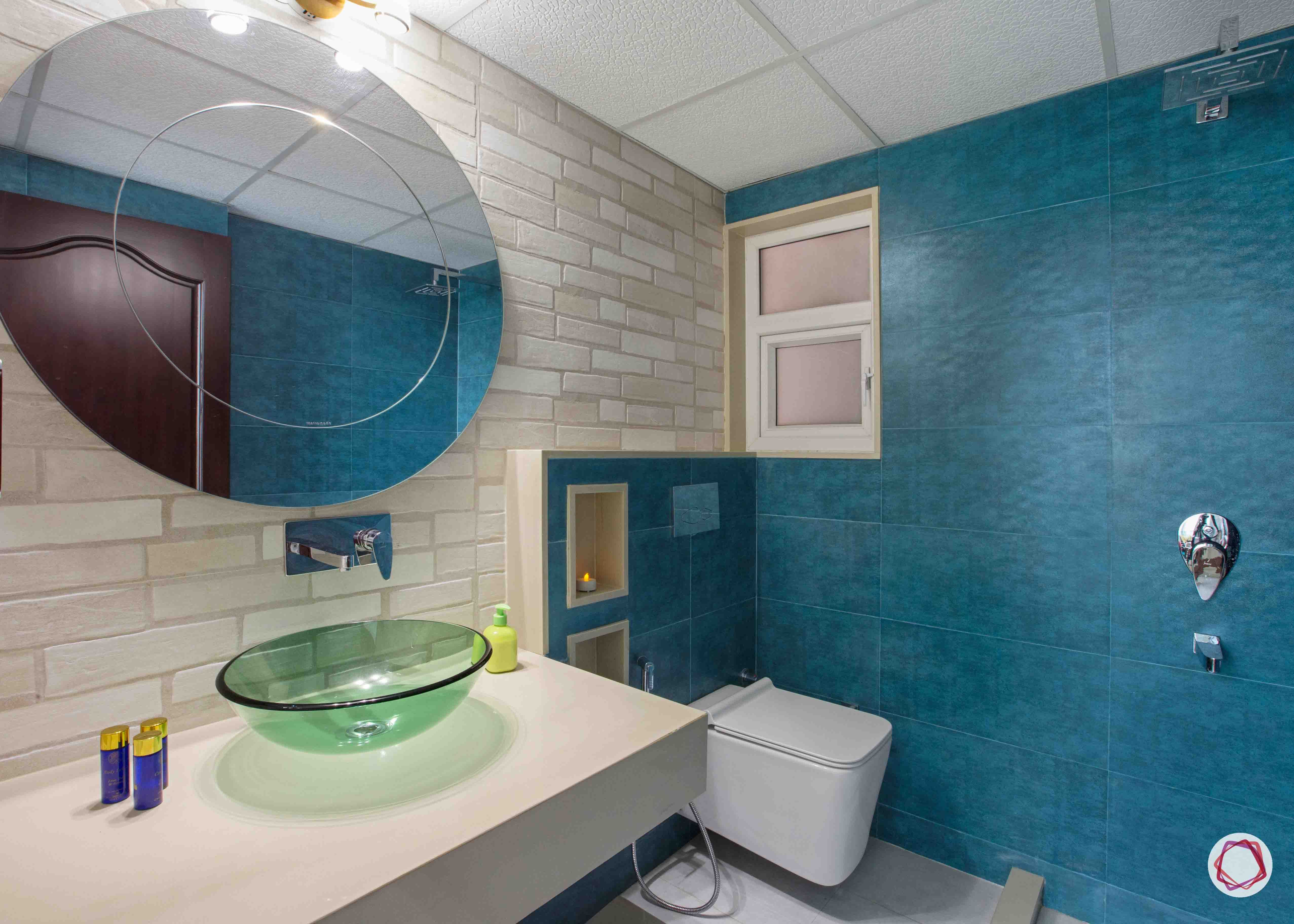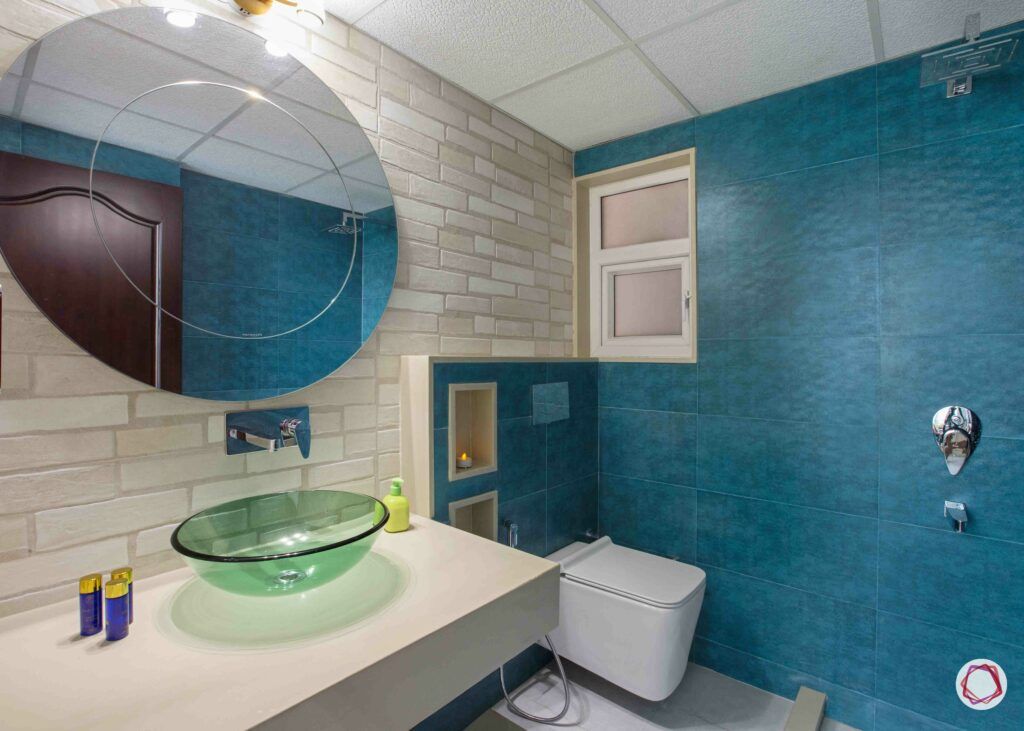 An ideal storage hack to conceal messy toiletries and bring out a seamless mien is a mirrored vanity. For an outsider, the mirrored-vanity looks like a perfect grooming counter with a mirror and sink. Check out the vanities in this #Livspacehome to see how we've utilised this idea.
Bathroom Storage Ideas #2: Under the Counter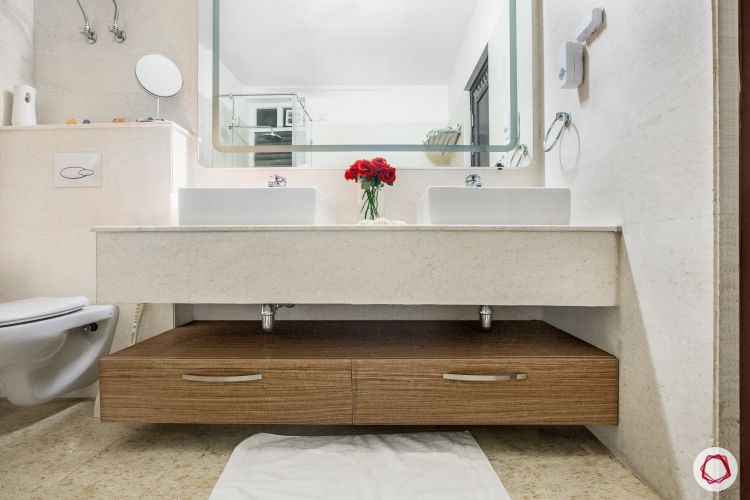 If you've decided to place a countertop, then simply make most of the space below it. It can be a wet area with your washing machine and the sink or simply hold all your bath accessories and toiletries.
Bathroom Storage Ideas #3: Built-in Shelves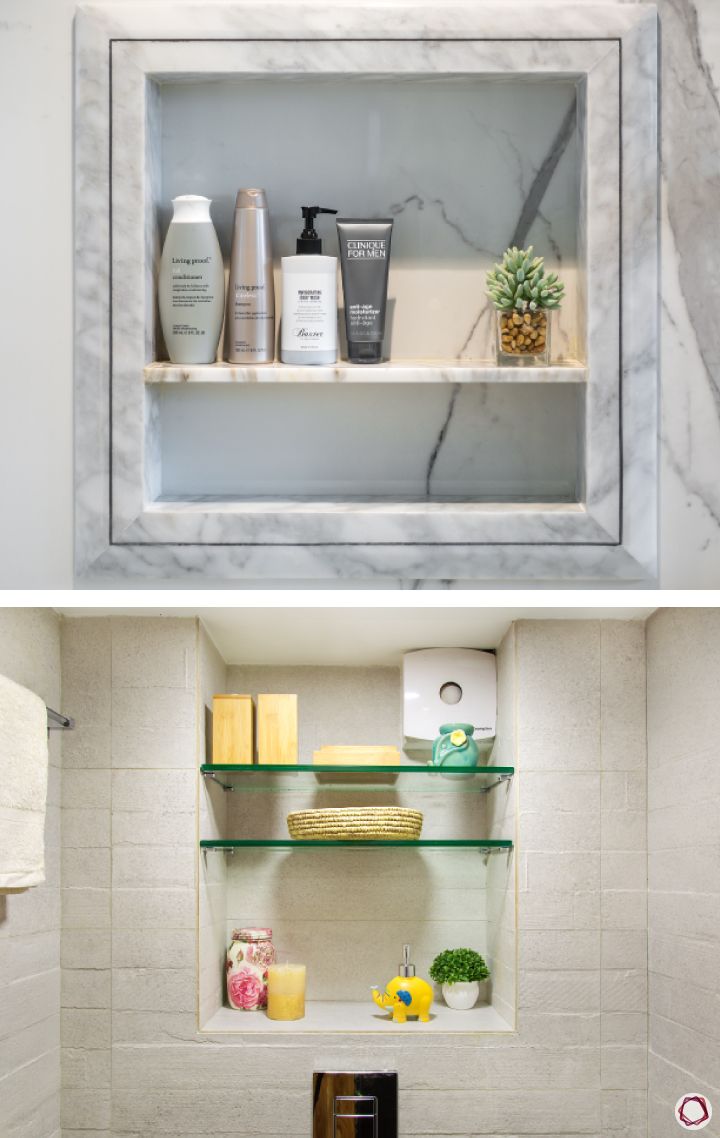 For those who are still constructing a new bathroom or don't mind some civil work, a built-in rack with shelves can add more storage space. However, make sure that it is away from the shower so that things don't get wet during a bath.
Bathroom Storage Ideas #4: Neat Niches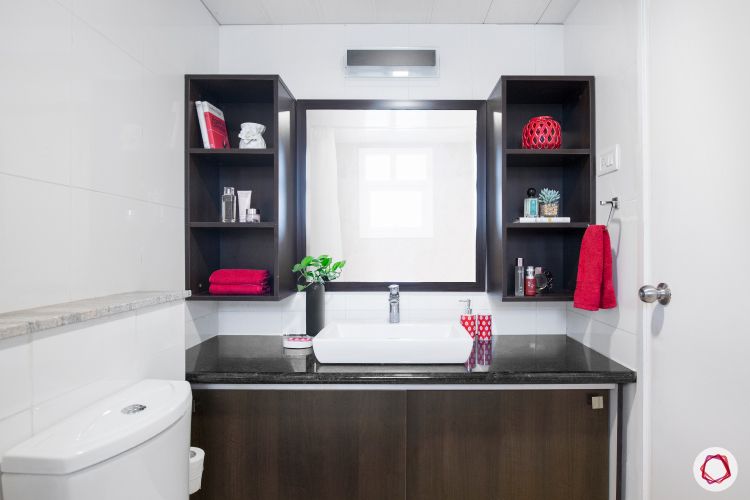 Make most of niches and alcoves by adding simple shelves or convert it into an accessory-holder. Either way, you have enough space to fit in your towels and bathrobes and even keep your electronics away from water.
Bathroom Storage Ideas #5: A Stand-alone Rack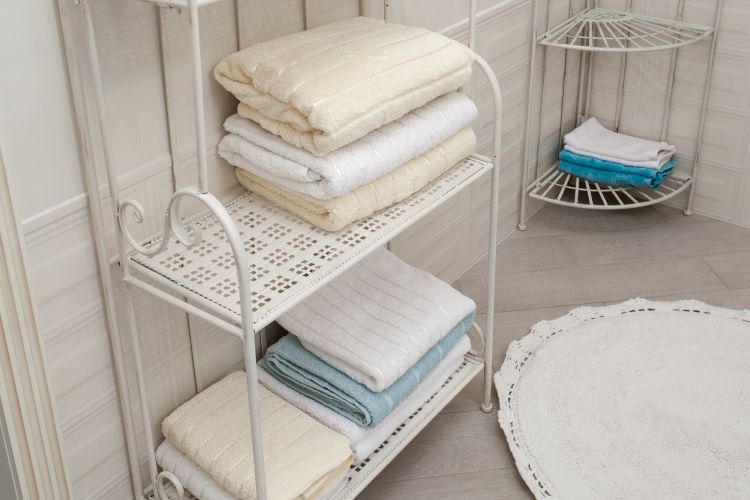 Not quite sure about wall-mounted units? Then opt for a stand-alone rack or a waterproof cupboard to create storage. Find old shoe racks or even pantry units that you don't use and utilise them here. Just make sure you clean it properly for hygiene purposes.

Bathroom Storage Ideas #6: Stylish Shelves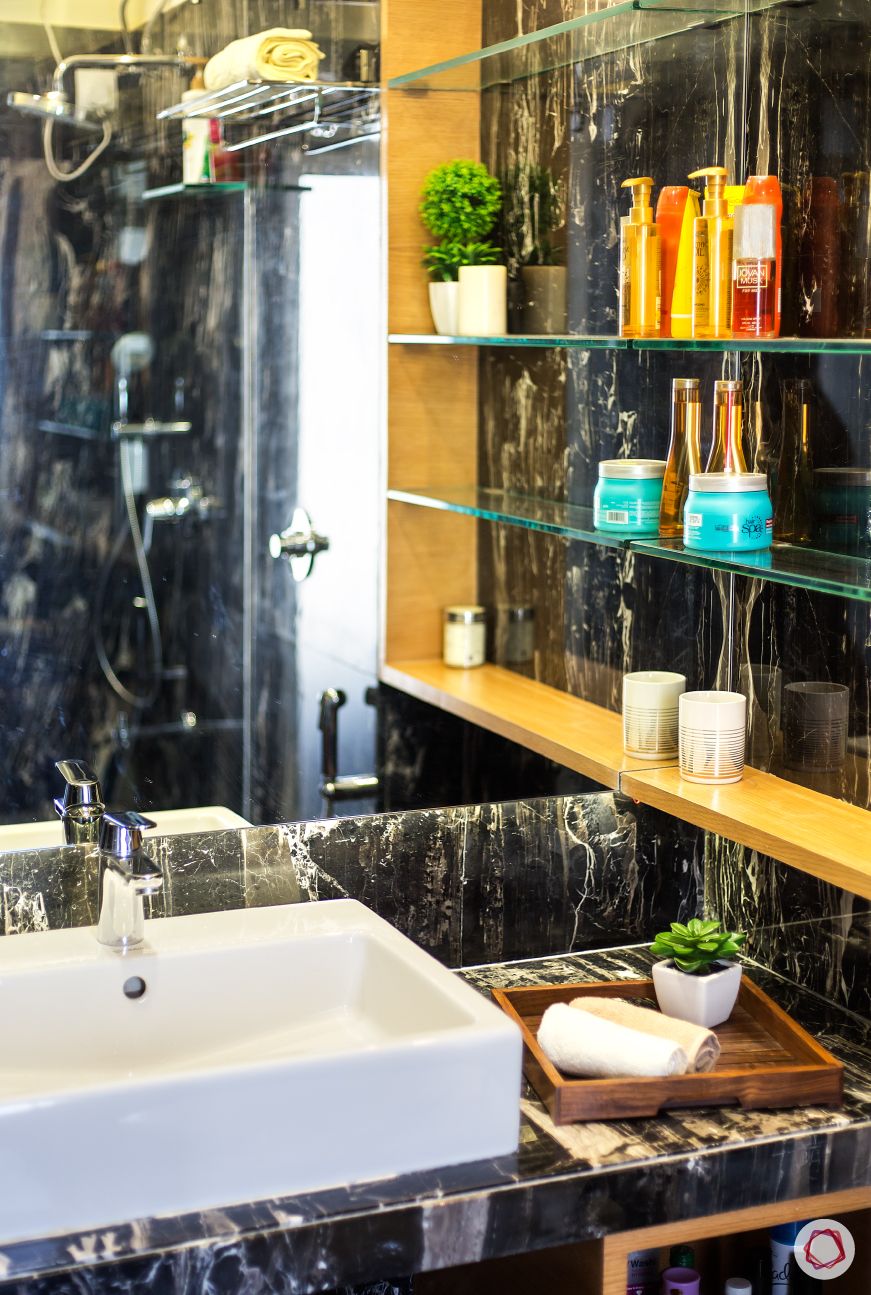 No space to spare in your bathroom? Not to worry! A simple shelf with hooks can sort the issue. These hooks are handy to hang your clothes, towels or scrubs and the shelf can hold all your bottles and dispensers. Their sleek design is the best option for small bathrooms.
Bathroom Storage Ideas #7: Personalised Touch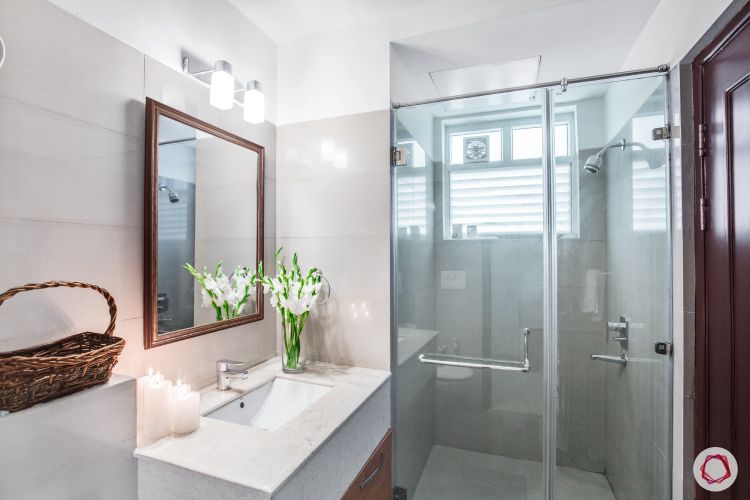 Some Indian bathrooms occupy an awkward shape as they are considered least important in the entire household. However, you can still add storage with made-to-fit cabinets that blend into the framework.
Bathroom Storage Ideas #8: Get Creative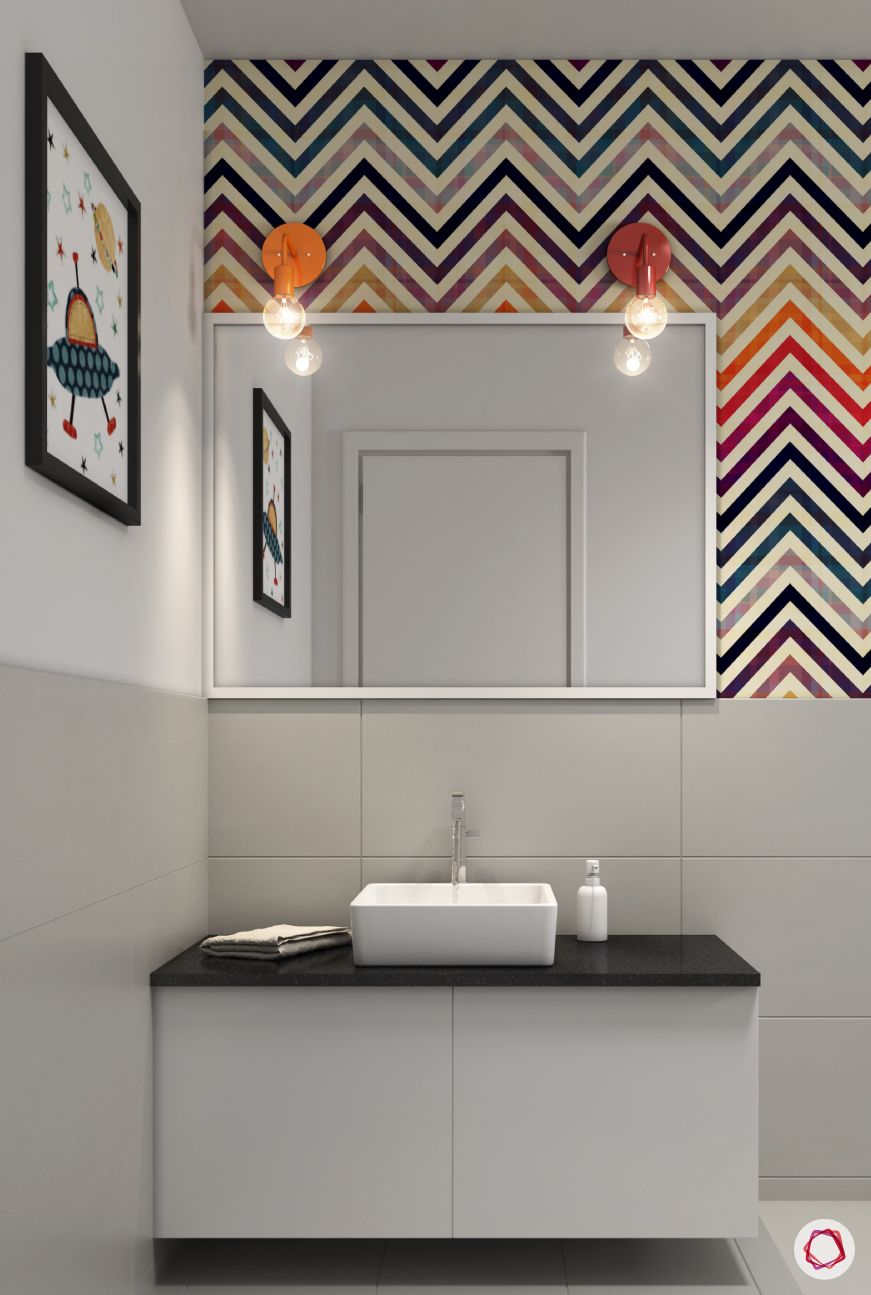 Love a bit of colour or maybe want to go for a unique look? Opt for a quirky wallpaper or patterned tiles for a fun look.
Bathroom storage seems to be a task in small apartments. However, if done right, it can make your small bathroom very space efficient without cramping your style. So which of these ideas inspired you? Let us know at the email address below.
If you enjoyed reading this article, check out Storage Ideas for Vertical Space for more hacks!
Check out bathroom design ideas: