When it comes to storage solutions, floating shelves are versatile – they can be used in any room, give you as much or as little storage as you need, and can be customised to your requirements. In addition to its versatility, they are incredibly light on the pocket, and can be used to add visual interest in your home. In this article, we have shortlisted our top picks of floating shelves ideas and arrangements for your inspiration.
Floating Shelves Type #1: Open and Closed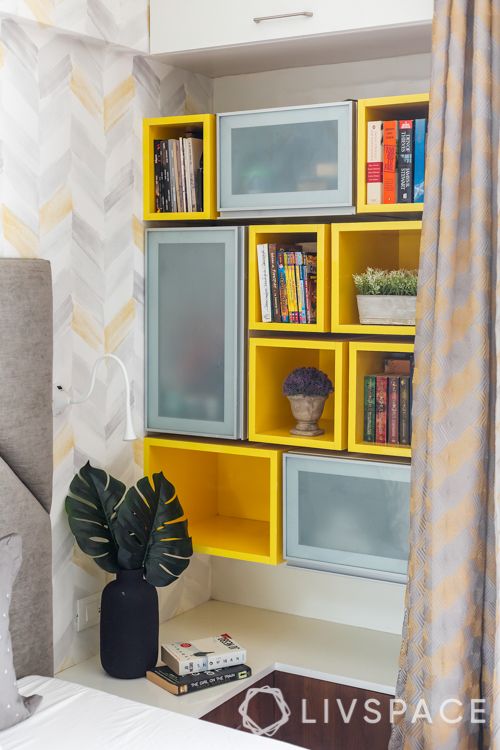 For best results, combine open shelves with closed ones. This way you can easily display decor while hiding clutter from prying eyes. You can also opt for contrasting colours between alternate shelves for a more contemporary aesthetic..
Floating Shelves Type #2: Hives
Hives, or honeycombed shelves are gaining more popularity, especially over work stations or in living rooms. These floating shelves ideas are a surefire way to blend functionality and style. While they are available in an array of colours, for best results opt for lighter hues against a dark wall.
Floating Shelves Type #3: House Shaped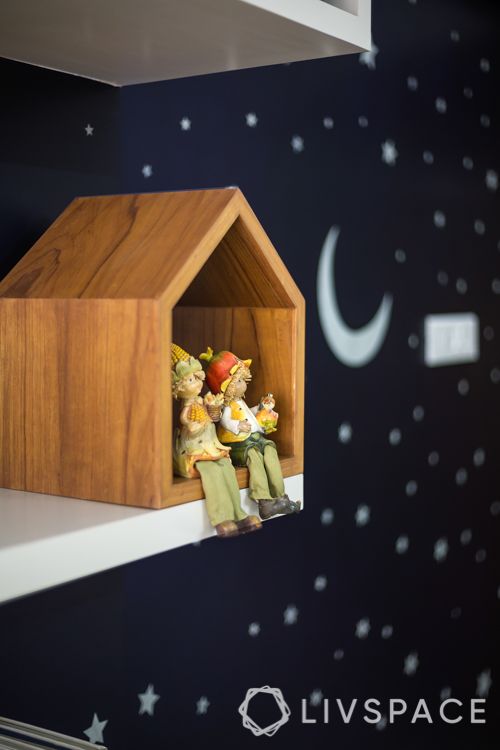 Another one of the floating shelves ideas is to add a purely decorative piece, such as this house-shaped shelf. In this home, the deep blue paint has been used as a backdrop for glow-in-the-dark stars and a crescent shaped moon to recreate the night sky. Porcelain dolls on the shelf exude warmth in this sleepy corner of the bedroom.
Floating Shelves Type #4: Split in the Middle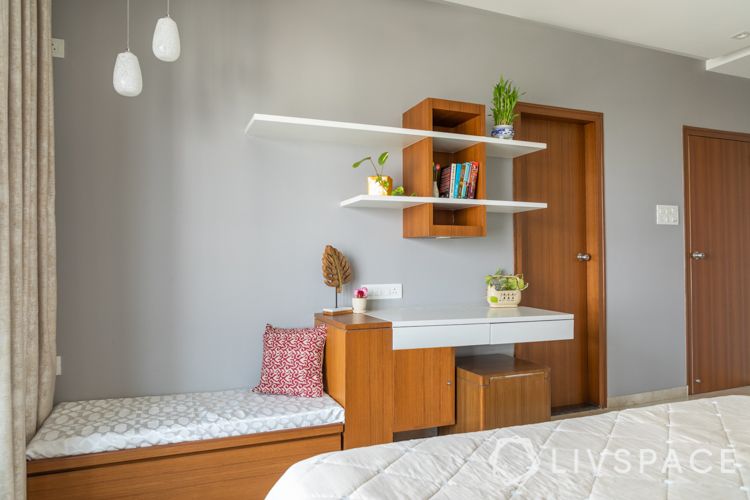 While these shelves are a great answer to your organizational woes, it can be challenging to have designated spaces for your belongings. One of the shelves ideas to consider is to install a shelf that is split in the middle.This way, you can effortlessly divide and conquer your storage needs.

Arrangements
Floating Shelves Arrangement #1: Diagonal with Plants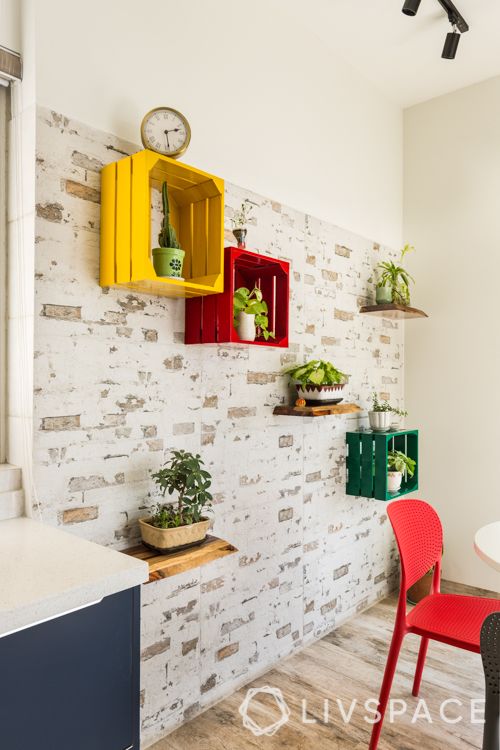 Pressed for space in your home? Make use of your wall space by installing the shelves cascading from either side of your wall. Another great way to add some pop to your shelves ideas is to incorporate potted plants in your space.
Floating Shelves Arrangement #2: Over the Study Table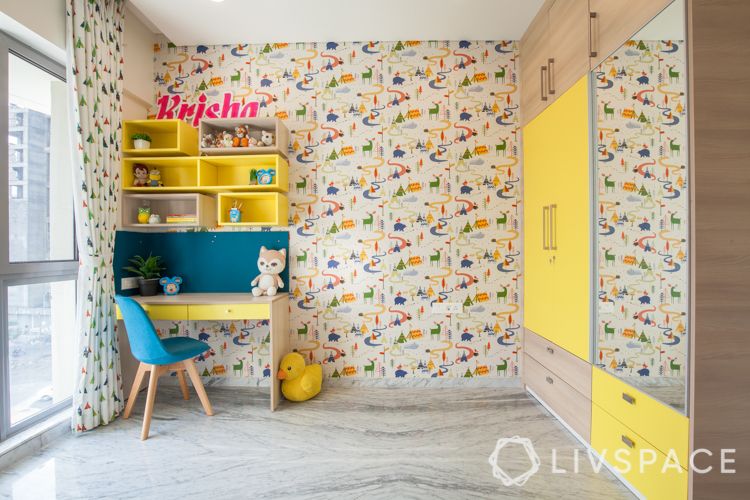 One of the many places where shelves work best is above a study table, especially in a child's room. With these types of shelves ideas, your child has easy access to them, so they can stow away their belongings quickly. This will go a long way in ensuring the space remains clutter free and stylish.
Floating Shelves Arrangement #3: A Vertical Arrangement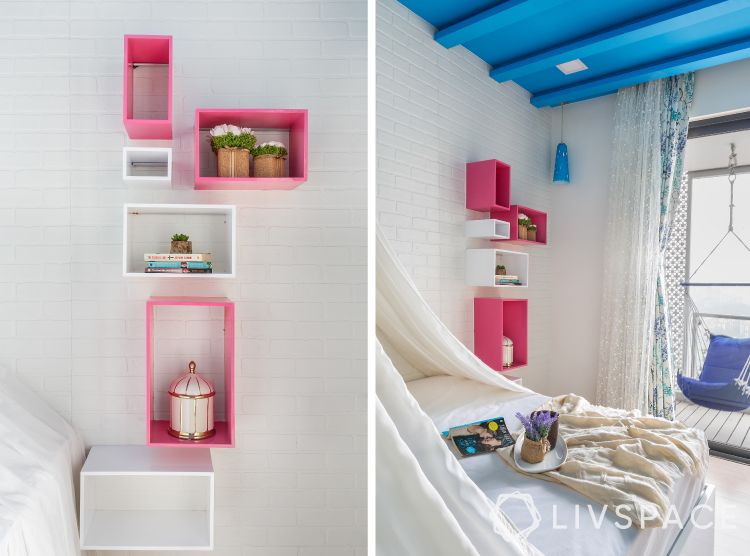 When it comes to storage, one size does not fit all! Think outside the box and mix and match shelves ideas to create visually stunning spaces. Not only is it voguish, but you can also use these shelves to create a quiet nook for yourself with your books, favourite flavour of tea, and a couple of biscuits.
Are you inspired by these homes and want to vamp up your interiors? Schedule a consultation with our team of experts today! Also check out Ready-made Shelf Designs For a Quick Makeover.
Send in your comments and suggestions.