Utility rooms, washing rooms, laundry rooms — call them what you want, but they're all designed to serve an important function. To provide extra storage space, to fit our washing machines and to provide a second washing zone. And to keep this space organised is imperative, as things like cleaning and laundry items are recurring tasks! So, let's take a look at 9 ways to organise your utility room to make the most of this space.
#1: Make it part of the kitchen design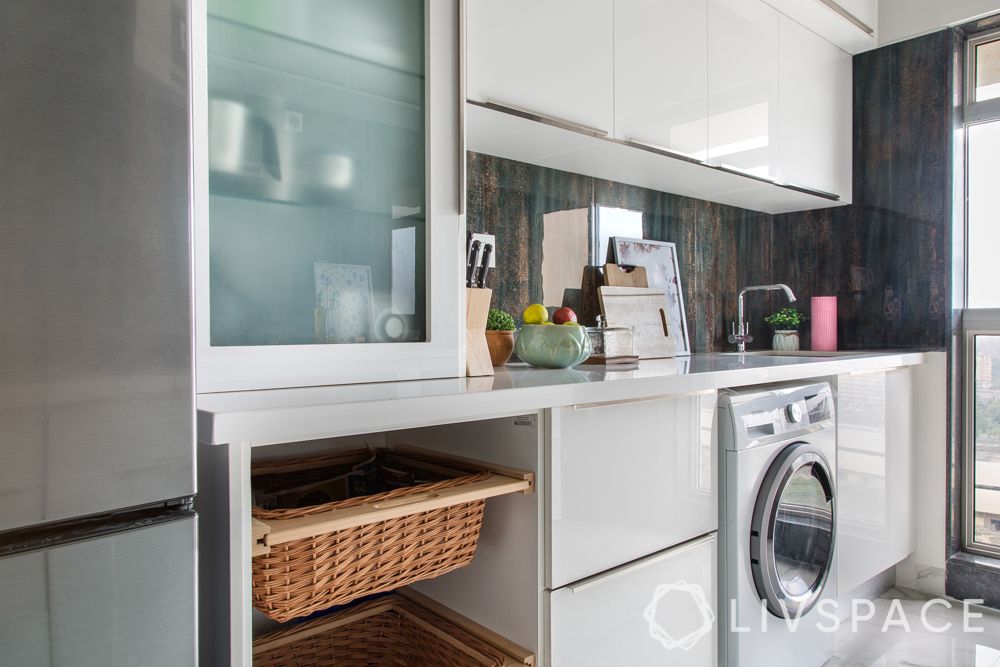 This element requires a bit of planning at the design stage of building your home. A separate section can be dedicated for utility storage. Space can be allocated for appliances like a washing machine or a dishwasher along with sufficient wall storage. This would be the ideal scenario.
But if you're planning to add a utility space to an already existing kitchen, then there are certain important things to consider like plumbing, wiring, worktop, etc. Next comes space. Think about the most sparingly used space in your kitchen and take your creativity to the next level by putting even the smallest nooks to use. And if there's a bit more space available to you, you can assign some of it for rolling kitchen trolley carts or using wall space.
#2: Plan the washing room storage carefully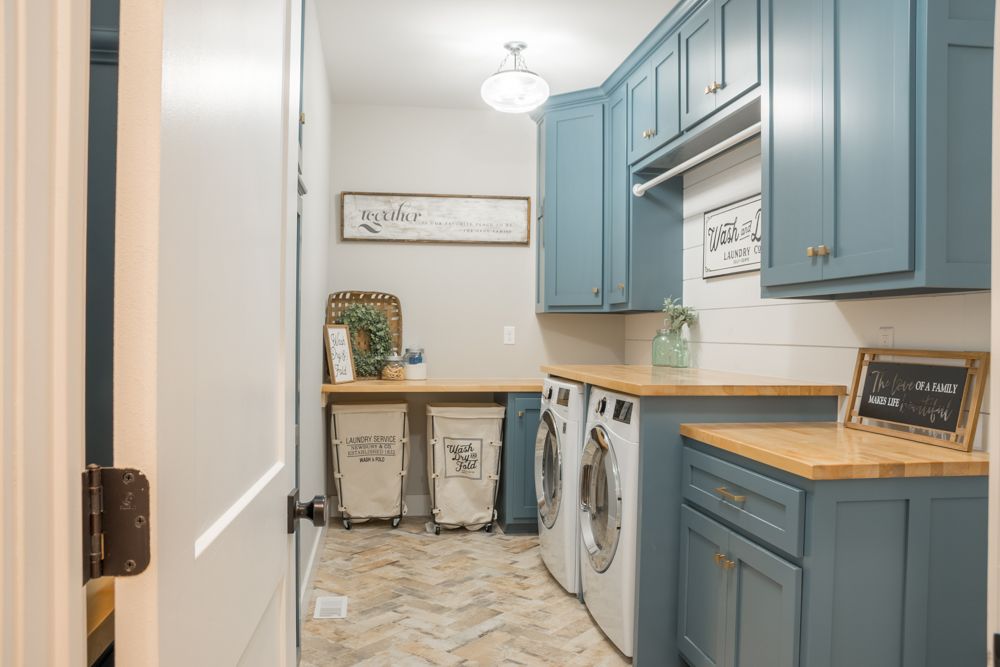 Here's what you need to remember while doing space planning. Anything that you use on a regular basis must be easy to reach, while the ones you don't use often can be placed on a higher shelf. You may also want to make space for your gas cylinder. In our experience, leaving a bit of room for future purchases is a smart decision.
#3: Use boxes and baskets to extend storage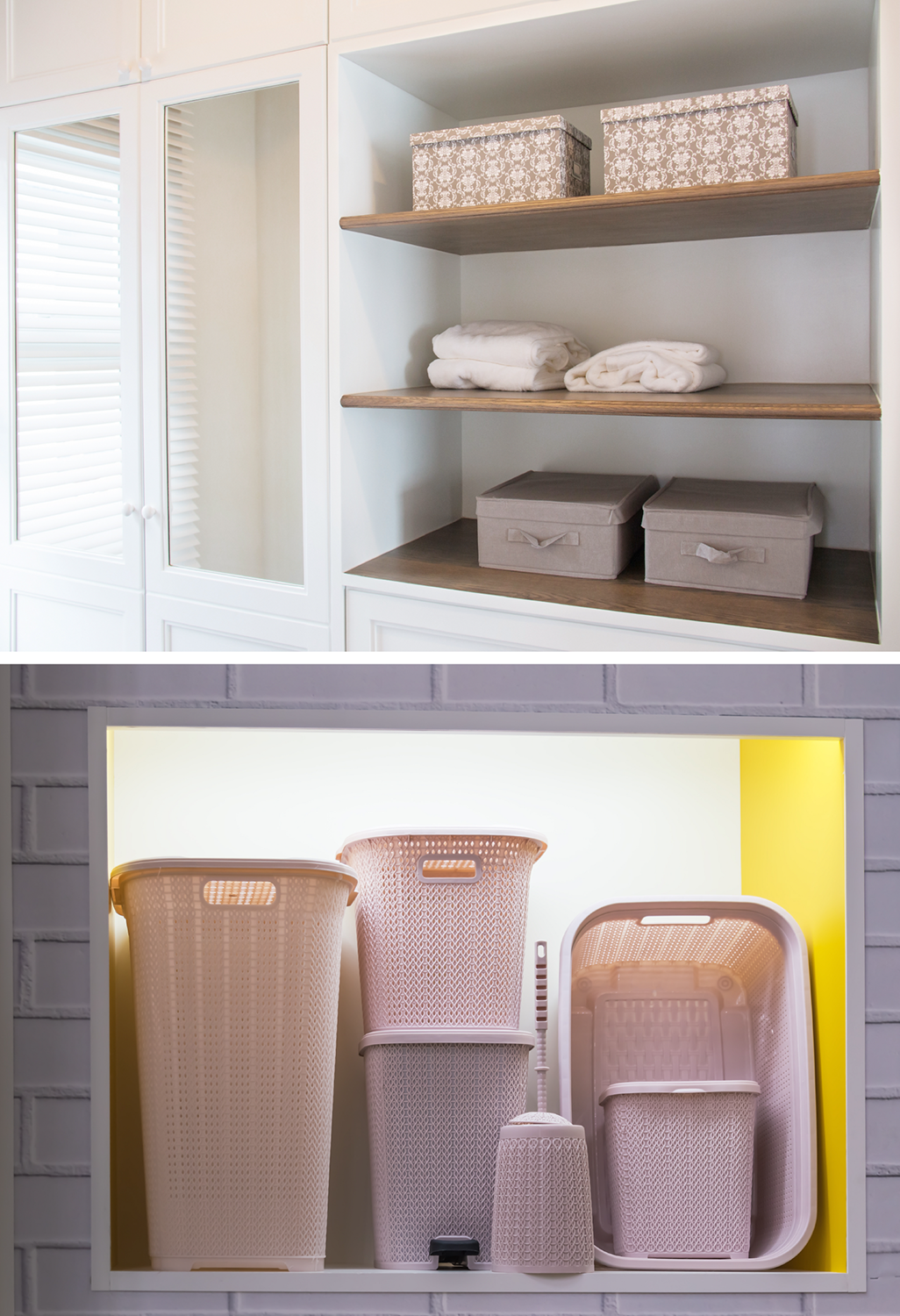 Most often than not, the space in a washing room or laundry room is usually limited. And this is where some ingenuity comes into play. We're talking about storage boxes and baskets. These space-saving beauties come in a wide range of sizes and styles. They are extremely effective if you have a lot of small essentials. They look neat and will save you from the headache of installing shelves. Consider using rolling kitchen trolley carts or rolling laundry baskets for ease of use. Having rolling carts makes it easier to clean the floors, too.
Check some of them out here.
#4: Make the most of wall storage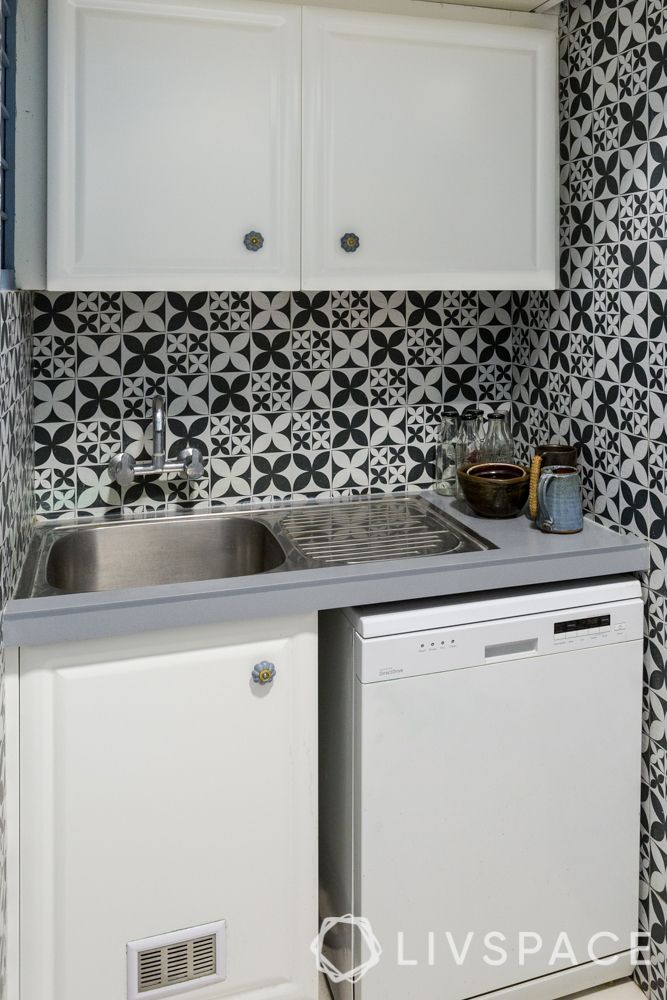 Maximising space is the name of the game when it comes to utility rooms, and you need to squeeze in space wherever possible. Wall storage is one of the most overlooked spaces. Some hang paintings or wall hangings to make it look trendy. While this is a nice idea, think about how much space you're compromising on. These can be used for storage instead. Fitting overhead wall cabinets will give you an abundant amount of space to store different things in. Add extra shelving to make space for your laundry detergents, stain removers, and more.
#5: The size of your utility room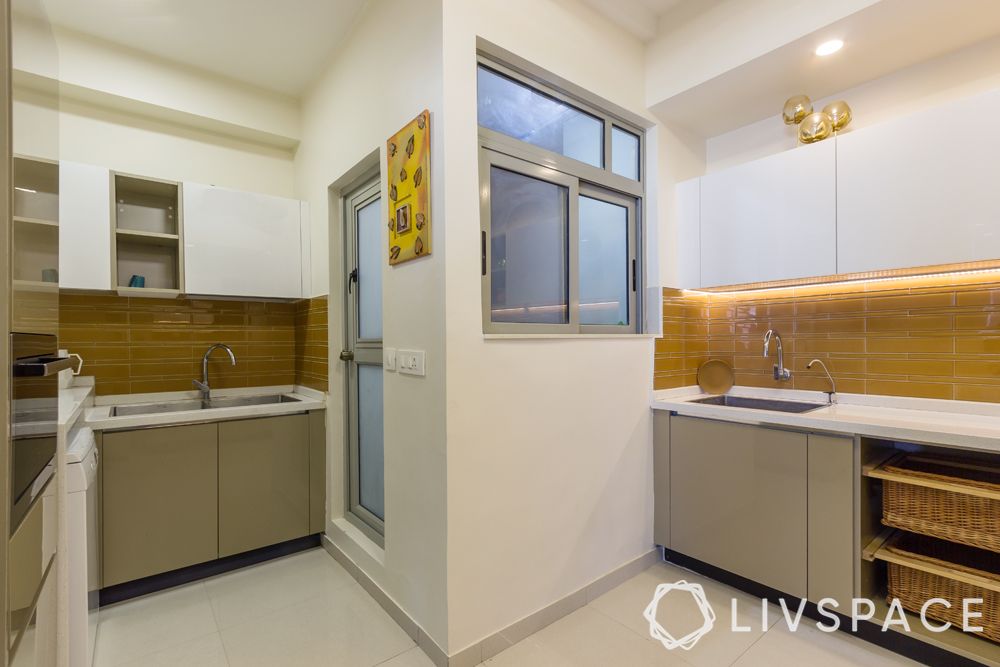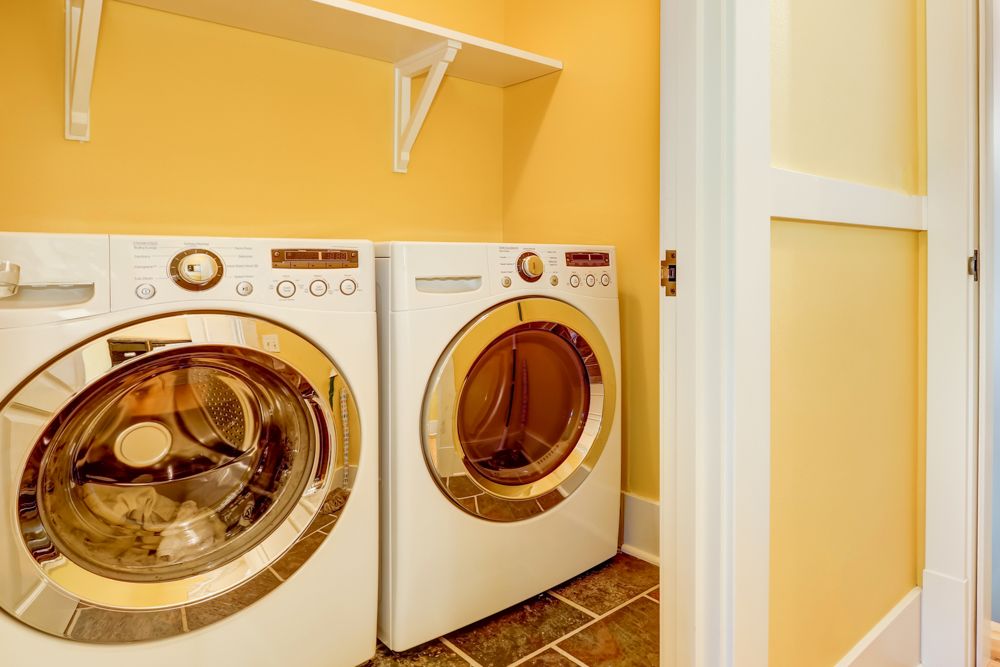 The size of your washing room depends on whether you're renovating your existing space or designing from scratch. If it's the first, then optimise the space for essentials like washing machine, laundry baskets, a sink and of course, storage. If it's the latter, then make sure you design it in a way that it optimises space to fit in as many utilities as possible.
#6: Choose the right lighting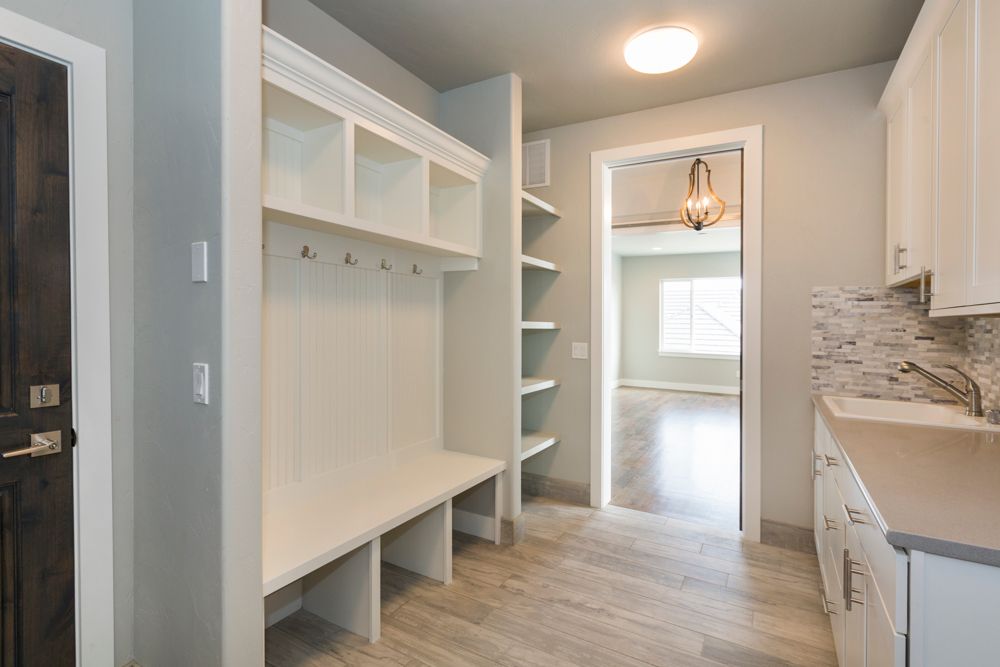 When you think of a washing room or a laundry room, it's always a dingy space that comes to your mind as they are usually tucked away in a corner. You can choose from LED lights to flush mount or semi-flush mount ceiling lights to brighten up the space and make it look more spacious.
#7: Flooring matters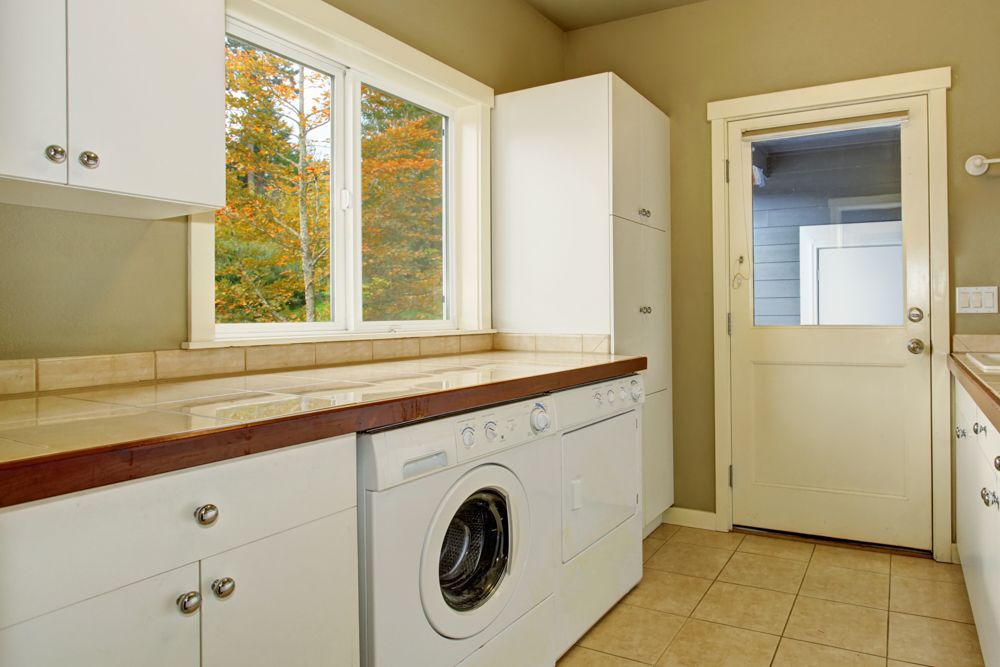 This is one of the most important choices you need to make. When you think of washing room floors, you think of a wet floor more often than not. A clogged drain pipe or an overflowing washing machine can leave you cleaning for hours! Vinyl flooring is the best option as it is waterproof and inexpensive. The next best option is tile flooring, which comes in a variety of style options. Engineered wood flooring and solid wood flooring may look better, but the veneer may delaminate if flooded.
#8: Add a sink for bigger vessels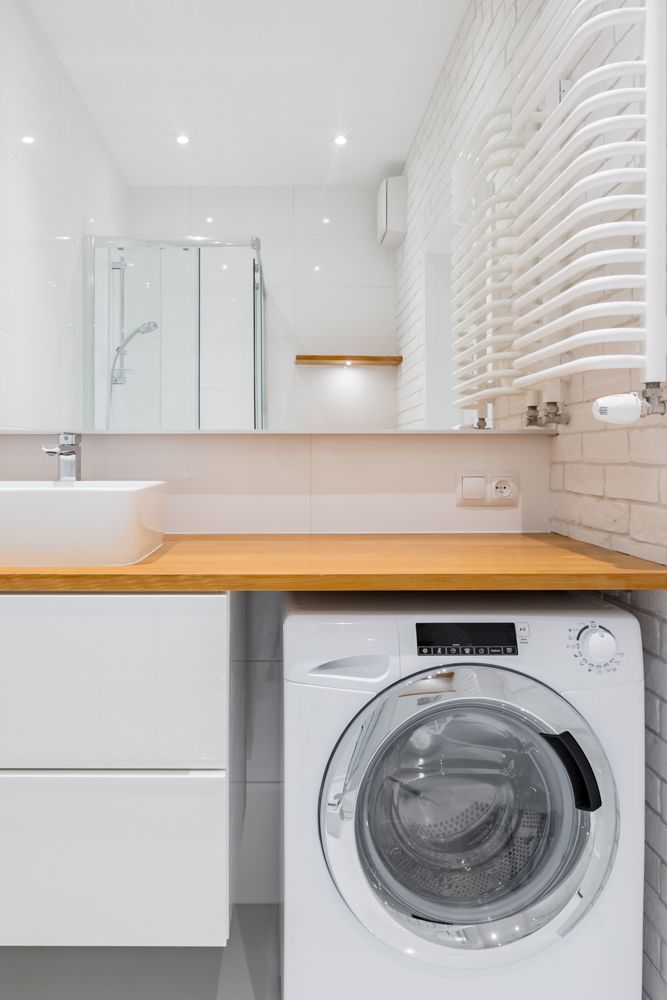 A sink is an absolute must-have in your utility room. The washing machine's drain hose tends to dish out fabric lint and hair from the clothes. The sink acts as a trap, ensuring zero clogging of pipes. You can also use it to pre-soak clothes. Plus, if you have pets, you now have a dedicated spot for bathing them!
#9: Experiment with paints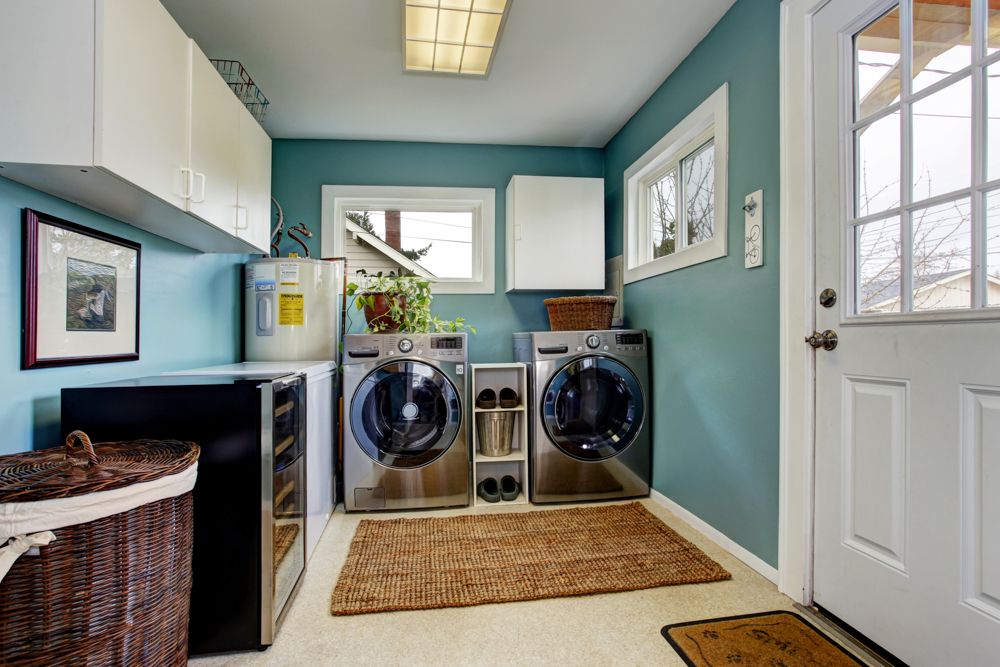 Being one of the least expensive ways to spruce up your laundry room, the right colours will make the laborious task of washing a bit less tiring. While this functional space may constantly be a bit humid, it's better to use a semi-gloss paint finish. You can choose from vibrant shades like teal greens and blues to pleasant ones like grey, turquoise or white. Feeling a bit adventurous? Go the rustic way with colours like maple and navy.
Check out bathroom designs:
If you enjoyed reading this, check out the hidden functional centre of your home.