If you're a man, then your bachelor pad is your sanctuary. It's where you chill with your pals, strum a few bars on your guitar when you're alone or have all-night gaming sessions with your roommate. But what happens when your parents call you from the airport to check if you are home? Or when your roommate calls to tell you that he is bringing home a date?
Suddenly, the room that you would have otherwise termed 'unorganized' at worst starts looking messy to you. You stare with disbelief at the clutter you have accumulated over the course of a few days. If cleaning up this mess feels like a monumental task, we have a few tips that'll help you at least fake a clean apartment. Here goes:
1. Tackle the mess one room at a time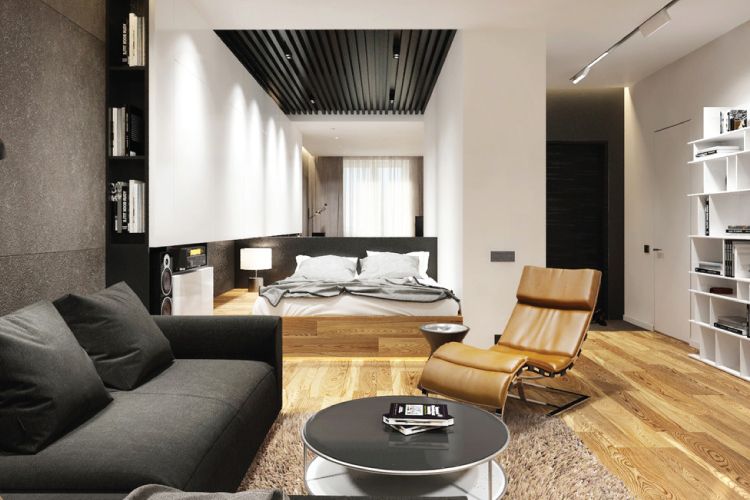 Source
Pick any room and proceed from there. Trying to do everything at once won't get you far before your visitors start knocking on the door. This is the time to use your strategy skills.
2. Dump your mess in storage boxes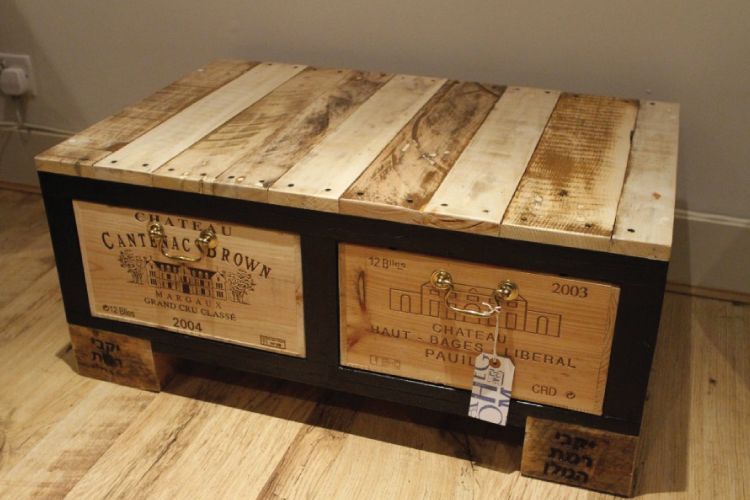 Source
Storage boxes are your savior. Things that constitute the most obvious clutter(think bills, take-out menus, books, etc.) can be quickly dumped in boxes that have a lid on them. If you don't have storage boxes, put things away in drawers for the time being.
3. Remove the dishes from the kitchen counter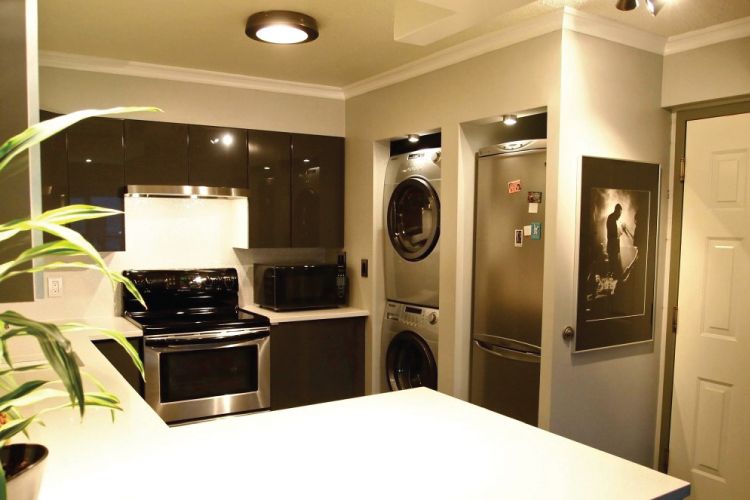 Source
Pick up the dirty dishes and pile them in the sink. Pick up all empty cans, wrappers, bottles, etc. and dispatch them to the trash bin. These two steps will magically transform your kitchen to a cleaner looking space.
4. Laundry goes in the laundry bag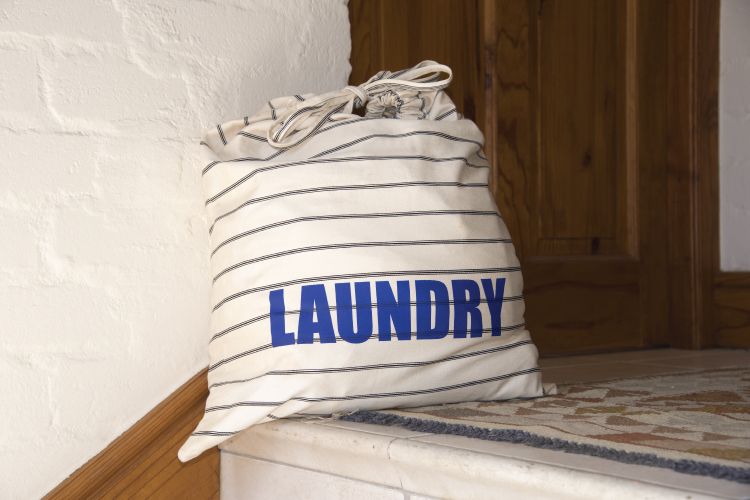 Pick up all the dirty clothes lying around and dump them in a basket, laundry bag or washing machine. As for the laundered pieces, stuff them in the closet for the time being.
5. Stack CDs and books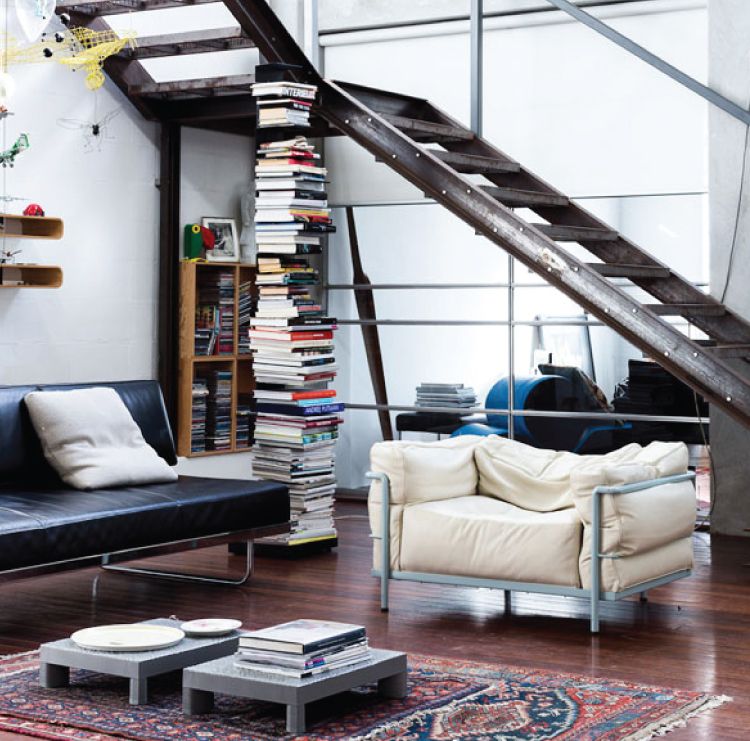 Source
Pick up all the gaming CDS, books and magazines lying around and stack them up. Stack them on the floor or the coffee table(not more than three to four books if you're piling them on the coffee table) or stow them away in one of the cabinets.
6. Show the other side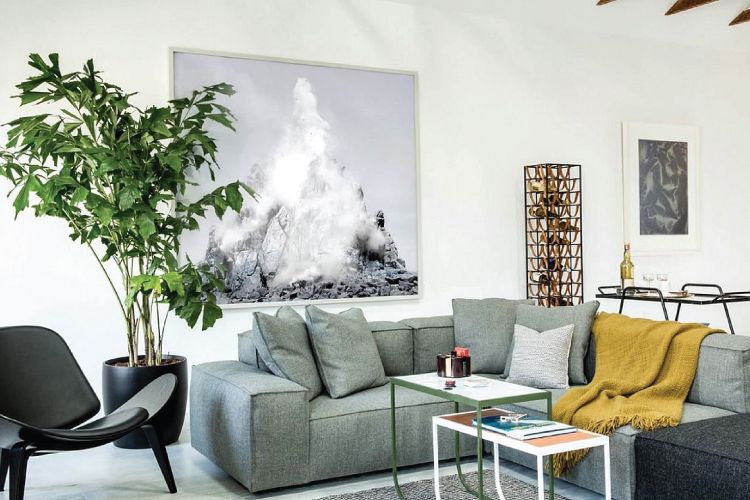 Source
Reverse sofa cushions to reveal the clean side. If you've got stains or dirt patches in plain sight, for example, a stain on the rug, strategically cover up the area by placing cushions or throws over it.
7. Attend to the washroom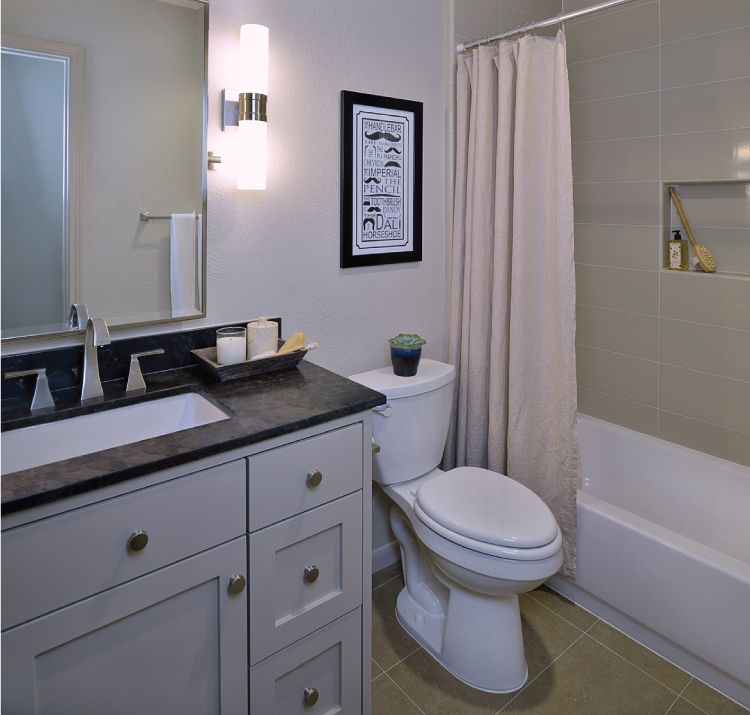 Source
Flush and clean with a toilet cleaner and wipe the seat clean with toilet paper. Either arrange bottles on the shelf or store them away in a bathroom cabinet. Wipe water spills from the bathroom floor and turn on the exhaust fan to get rid of nasty smells.
8. Spray it all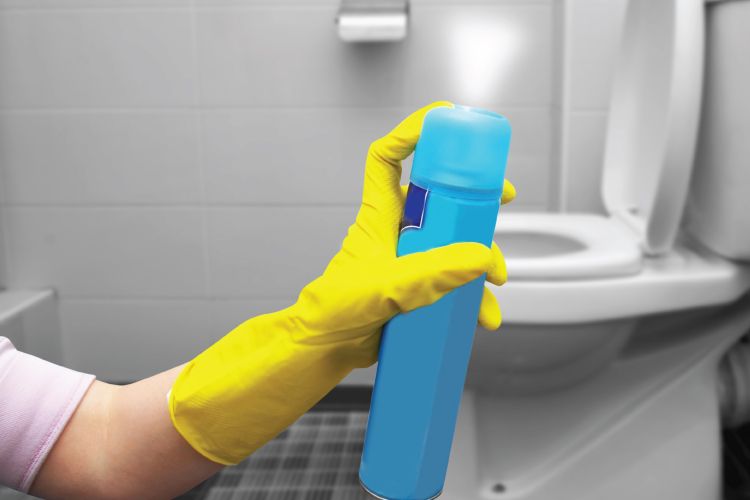 Spray rooms with a room freshener to mask god-forsaken smells of god-knows-what. If you don't have one, use a deodorant instead. Open the windows to let in some fresh air too.
9. Flip and fluff your pillows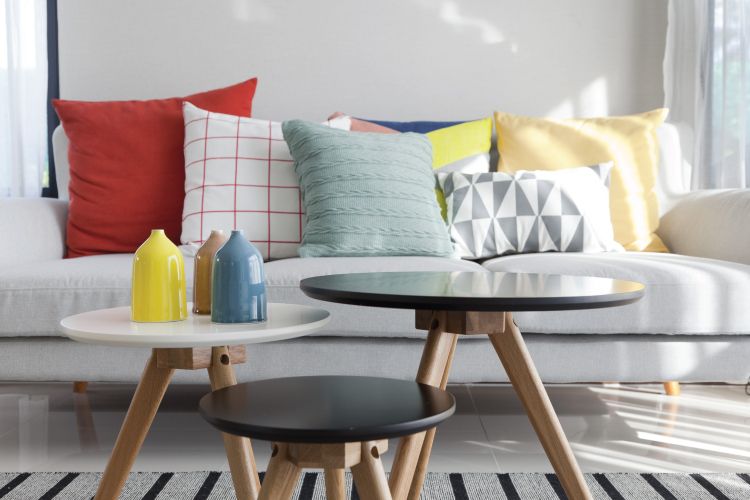 Flip and fluff all the cushions, seats, poufs and pillows to achieve a neater look instantly. Scrape around the corners of beds and couches with a wet cloth or soft brush to rid it of debris or hair. Dust out the mats on the doorsteps and you're almost all the way there.
10. Straighten up everything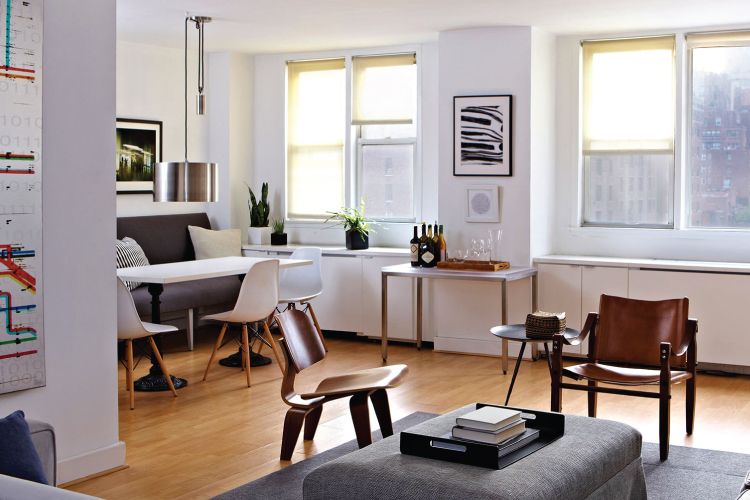 Source
Your bachelor pad will look a lot neater if you straighten everything up. This includes the rugs, chairs, mattresses, frames, music console and pretty much everything that can be straightened.
11. Change sheets and towels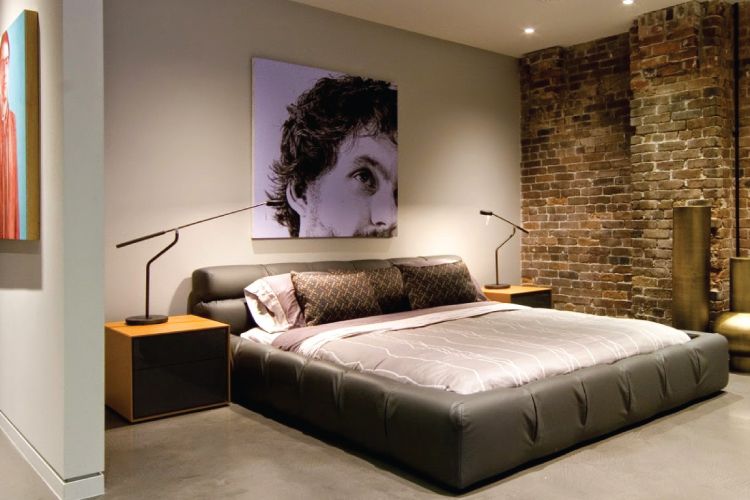 Source
Quickly change the sheets, tuck in the edges and throw a quilt over the newly made bed. Place fresh towels near the sink and in the washroom.
12. Wipe it clean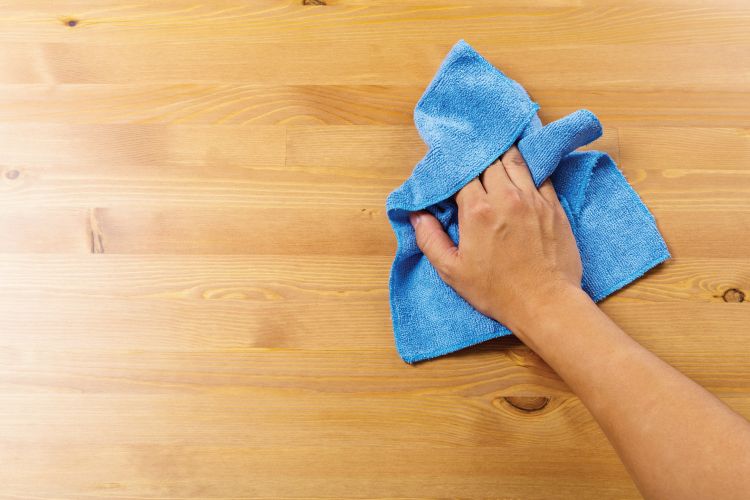 Give all smooth surfaces a quick wipe with a clean cloth – cover your refrigerator, tables, LCD screens, mirrors, cabinets and kitchen surfaces. Use sponge and mild liquid soap wherever required.
Don't be surprised if your bachelor pad looks neater now than it has in a long time. And don't slide back into your old lazy ways when your guests depart, now that you know how easy it is to clean your place.