Globally, Scandinavian style homes with their quintessential white walls have become a contemporary favorite. In a country where dust and dirt are very real problems, clean white walls may not seem easy.
Most of us are subconsciously distrustful of white walls because we grew up with yellow or beige walls. However, it is possible to take the leap of faith and successfully pull off-white walls in your Indian home if you make an informed choice. But before you buy the paint, ask yourself —
Can You Maintain White Walls?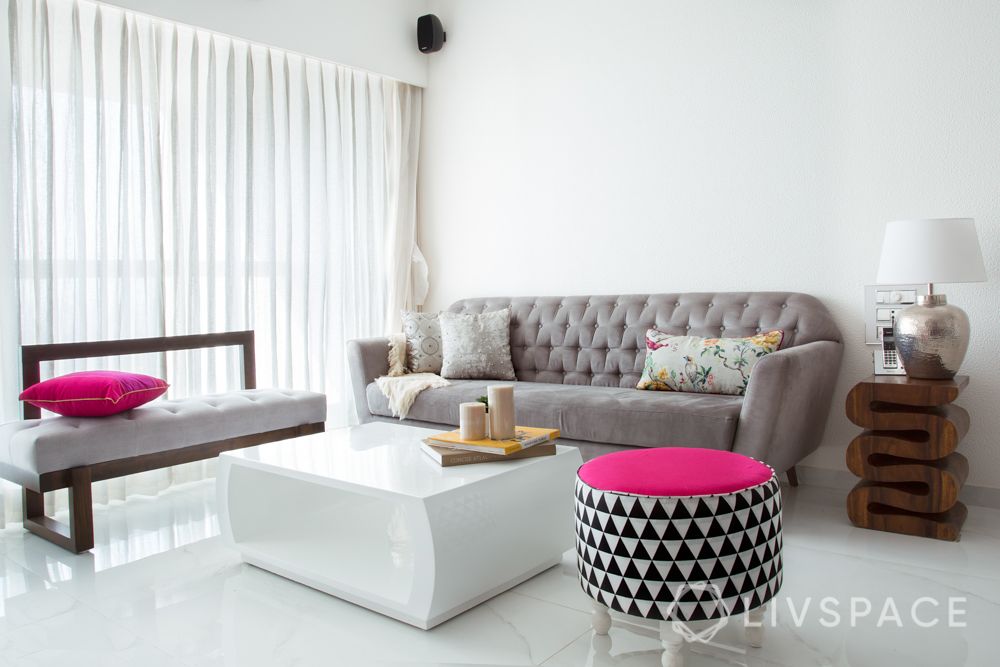 Like any other design choice, you need to consider your lifestyle and who lives in your home before you paint your walls white. If you do have little kids, then be warned maintenance can get tricky.
There, I said it!!
But if you still have your heart set on white walls, then our nifty guidelines should see you through to spotless, clean white walls.
Clean White Walls Tip #1: Choose the Right Paint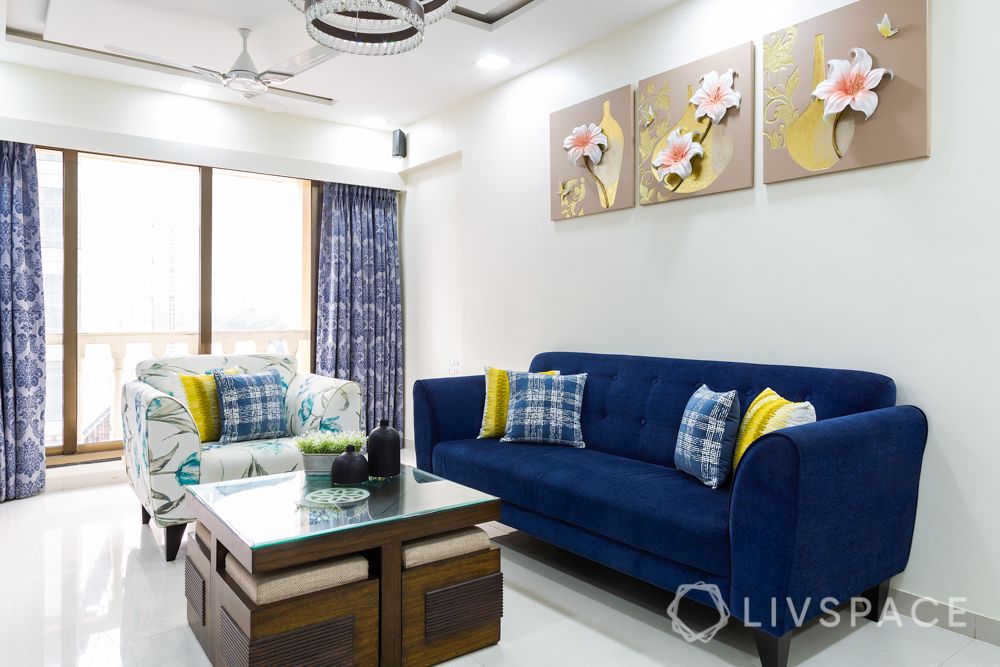 When choosing the quality of paint for your walls, don't count your pennies; instead, see this as an investment. All popular brands in India offer washable paints that are easy to clean. This saves you the cost and pain of having to repaint your walls every year. By applying good quality paint, you are setting the right foundation for easy maintenance later.

Clean White Walls Tip #2: Preventive Care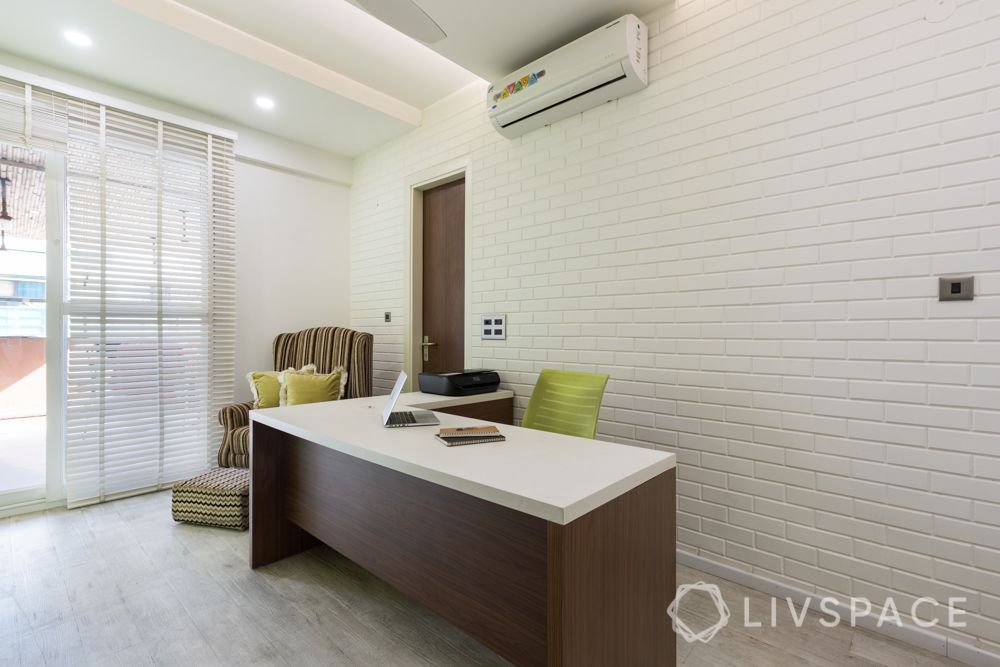 Taking care of your white walls regularly is a realistic plan to enhance the life of your paint.
Schedule regular dusting. Get cleaning with a brush or duster that has long handles or the extensions of your vacuum cleaner. However, if using a fuzzy brush, remember to check that it leaves no residue on the wall.
An all-white kitchen will require more care, thanks to all the grease and grime from cooking with oil. Remember to switch on your chimney when you cook as it will reduce the dirt deposited on your walls.
Once a year, wash your walls (say yes to the time-honored annual Diwali cleaning). However, be wary, don't let your walls absorb too much water. Wipe your walls clean with a dry cloth immediately. Professionals recommend using a damp cloth and working from the bottom to the top.
Pay attention to high-traffic areas such as — walls near door knobs, electric switches, smoking pots, and wherever heads touch the wall. The crown of your head tends to leave greasy marks, and hence it's best to avoid such seating arrangements. If that's not possible, encourage the use of cushions between the wall and head. It's, after all, easier to wash a cushion cover than getting greasy stains off-white walls.
Clean White Walls Tip #3: Removing Stains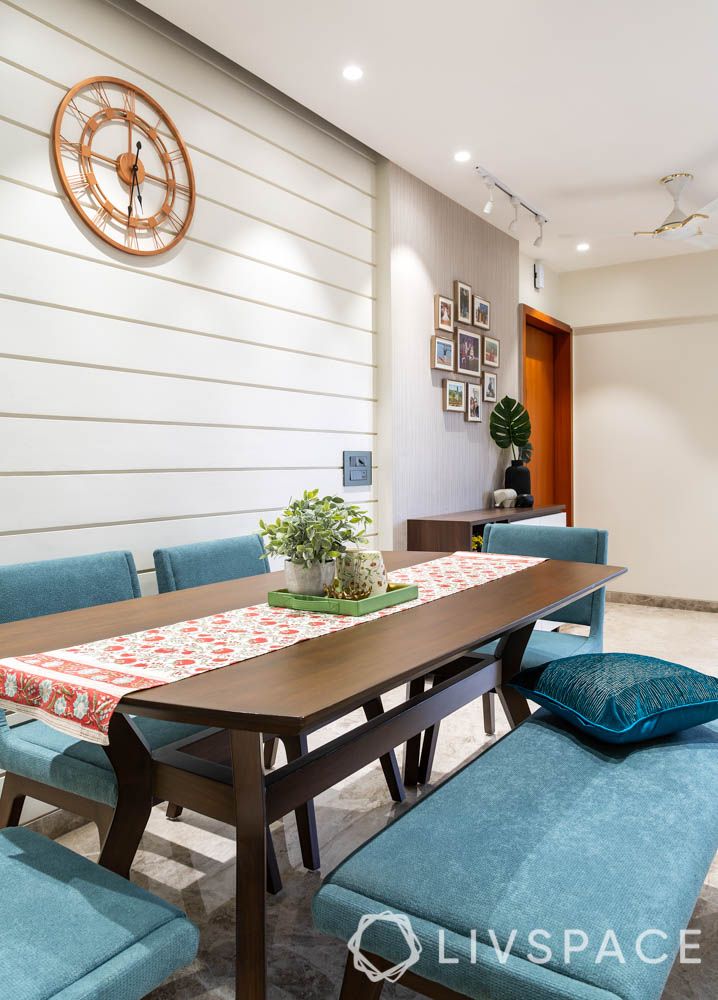 In case you do get your white wall stained, you'd bless the day you chose waterproof paint over regular distemper.
Get to work immediately. The more you let the spill stay, more the chances of it staining your white walls.
Most stains will usually come off with water. Clean with a damp soft cloth or sponge. Dry the area with a clean non-abrasive cloth.
If water does not work then, dilute your dish cleaner with warm water. Use three drops for 500ml of water (a standard bathing mug). If using any cleaning agents, always test on an inconspicuous spot first.
If the stain is too tough for soapy water, add a little borax to that solution.
If all else fails, dilute a bleaching agent. Though, like advised before, ALWAYS do a patch test.
Your last resort should be the aggressive stain cleaners available in the market.
You too can have the coveted white walls in your Indian home — says a person with white walls.
If you are confused about which cleaning agents to use, don't worry! We have got you covered. Keep it Simple With These Cleaning Solutions!
Send in your comments and suggestions.