Bathroom odours are a big turn off whether you're using it or have guests over. Even if a bathroom is visually clean, unwanted smells and persistent odours are a buzzkill. Here are some housekeeping tips you can try at home without using harsh chemicals that can potentially harm your interiors and your health as well.
#1: Baking Soda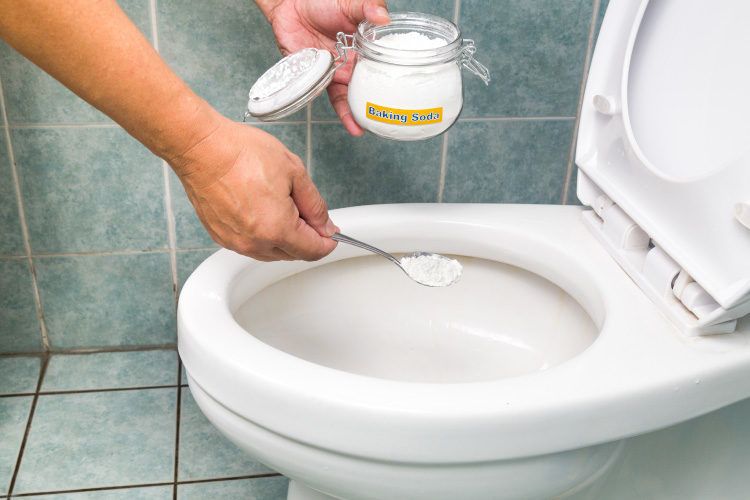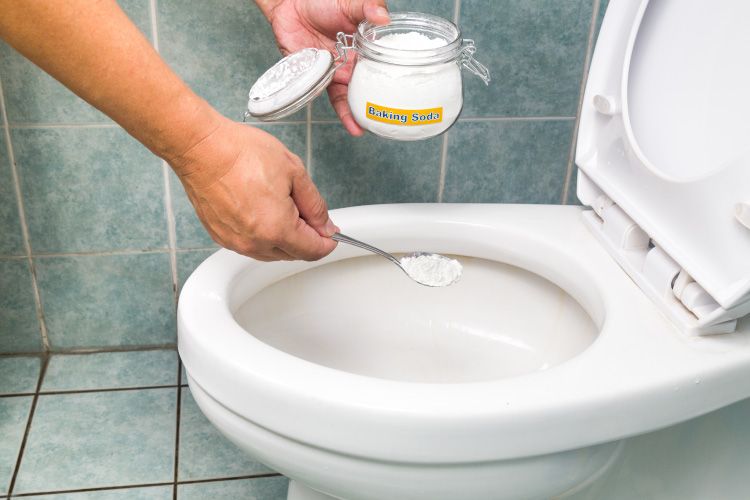 Baking soda is known for its super absorbent feature and thus ranks first in our list. If you place a cup of baking soda on a shelf or on top of the flush tank, you will slowly notice how it absorbs the stench. This lasts for a month, post which you will have to replace it.
Pro tip: Baking soda can be used to remove grime and grout on the floor and wall tiles.
#2: Lemon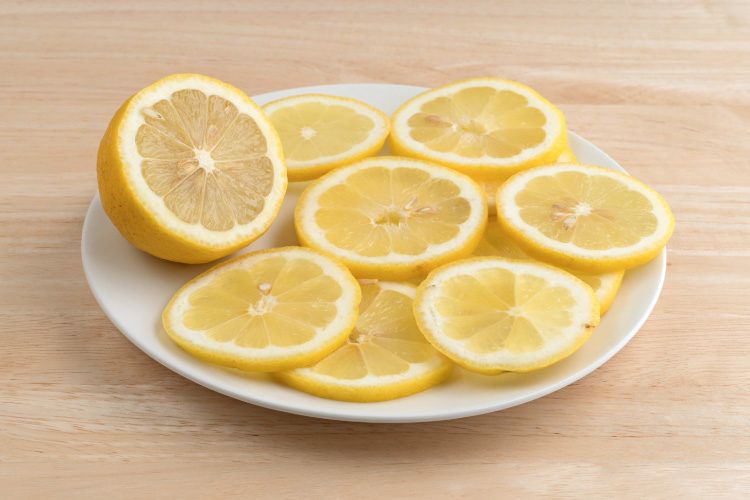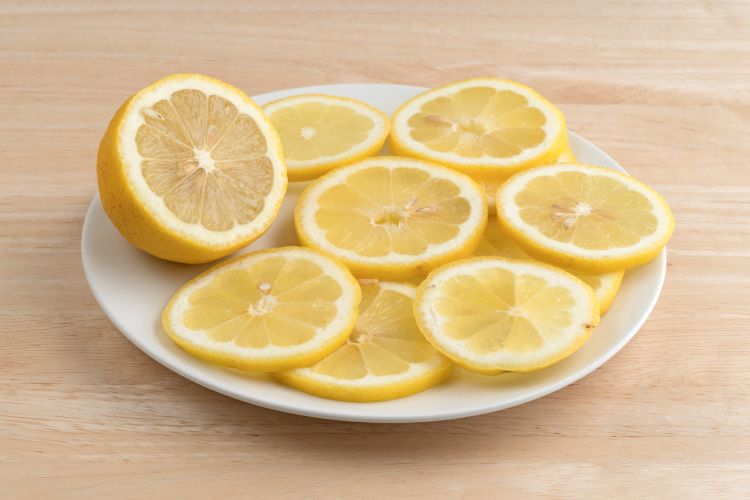 A simple ingredient that is readily available in every kitchen, it can keep your bathroom fresh and smell good. Just slice a lemon and place it in your bathroom. It neutralises the odour and gives it a refreshing pinch. No more nauseous sensation either! Change it once a week for effective odour control.
#3: Vinegar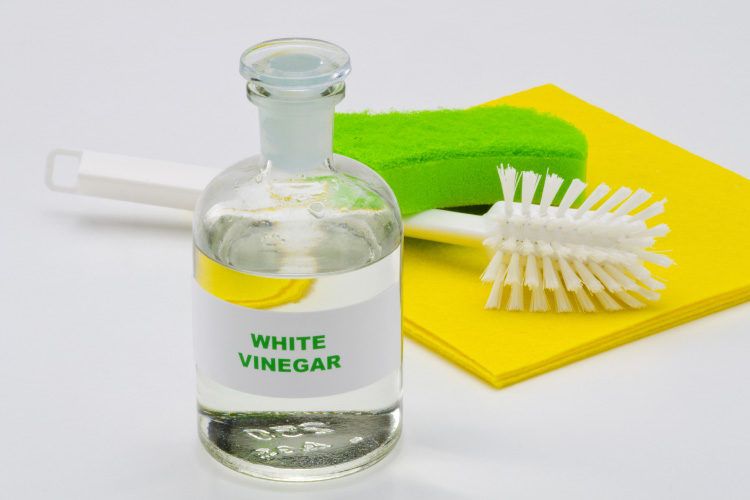 White vinegar not just deodorises your bathroom, but can clean stains too. In addition, you can unclog filters of your faucets making it the best housekeeping ingredient to have at home. Keep it in a bowl and replace it every fortnight for effective results.
#4: Essential Oils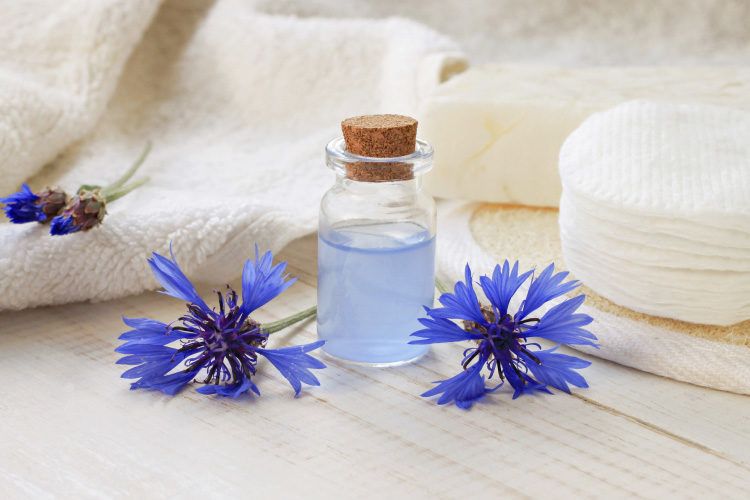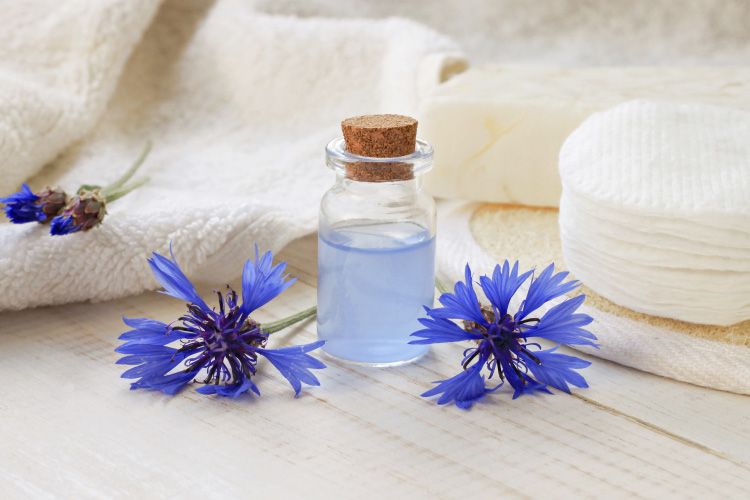 The scent of essential oils linger around your bathroom longer than any air freshener. Hence, use a diffuser or simply place cotton balls dipped in essential oils for a fragrant washroom. You can go with floral scents like lavender or fresh notes like lemongrass, but make sure it is not very overpowering.
#5: Desiccants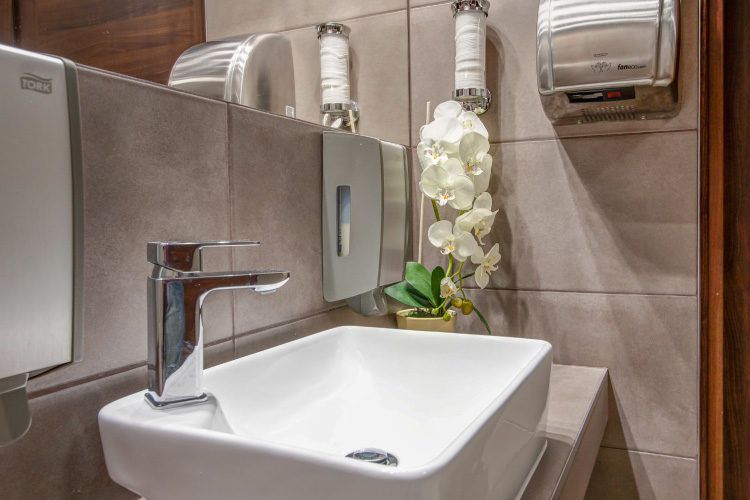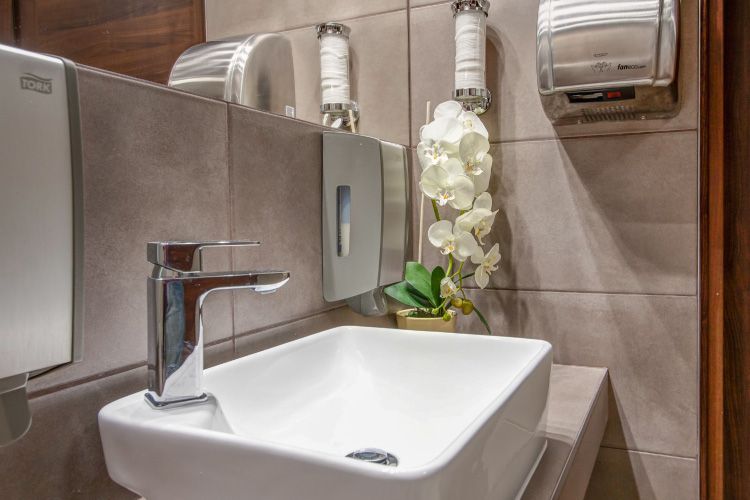 One of the major reasons of bathroom odour is humidity and moisture that leaves a musty stench. Thus, a dry substance which can absorb the excess moisture like a desiccant is needed. The usual desiccants in the market include silica gels, however, you can also place ferns and lily plants which are a natural option and absorb damp smells.
Pro Tip: You can also resort to a solution made of two cups of water, a tablespoon of vinegar, a teaspoon of baking soda, and a few drops of essential oil. Spray it in your bathroom on regular intervals to keep odour at bay.
Some basic tips to avoid bad odour:
Ventilation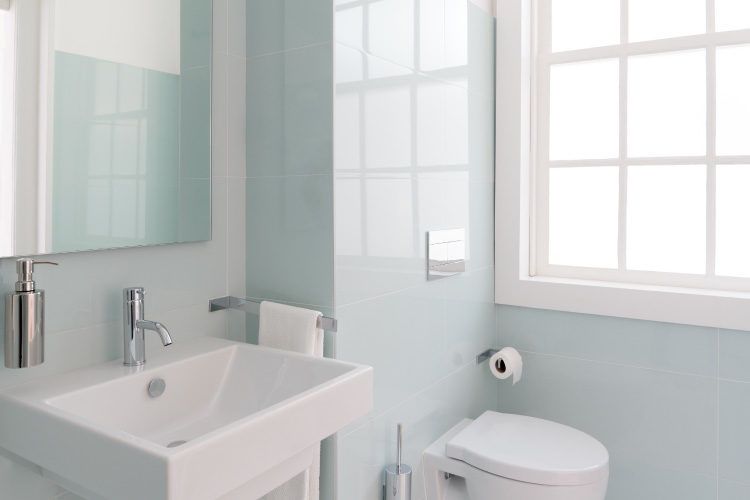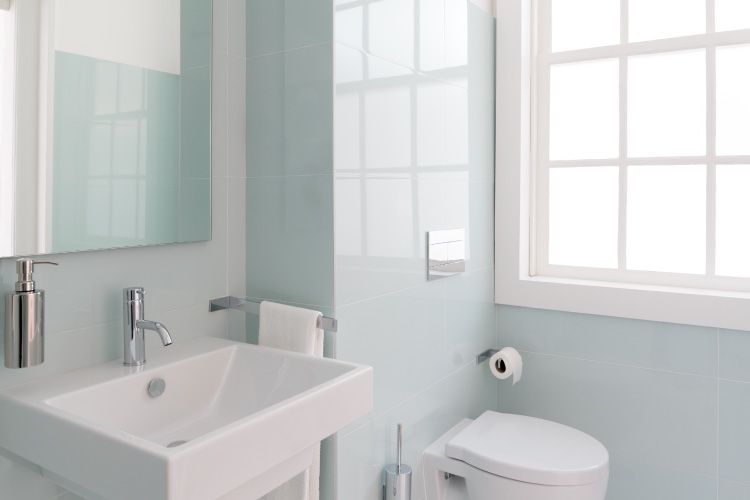 Ventilation can recycle the air in your restroom and remove stale scents up to a certain amount. It is also great to keep it in a hygienic condition as well. Windows and exhaust fans come to your aid here. If not, it is also advised to invest in a few air purifiers for this. This reduces your housekeeping tasks substantially.
Regular Cleaning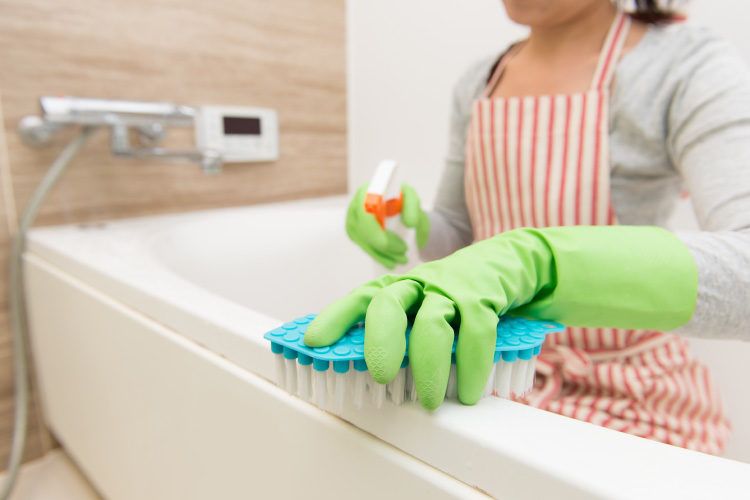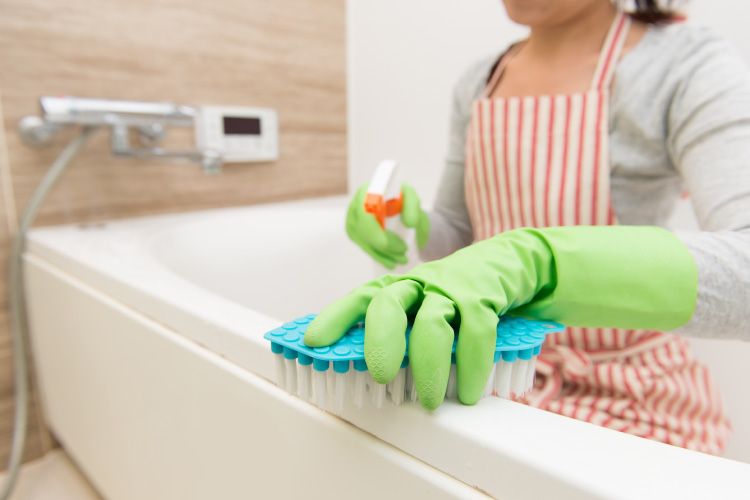 As stated above, natural ingredients like baking soda, lemon and vinegar are your best friends when it comes to cleaning. Clean not just the basins and toilets but also the tiles as they can accumulate grime which retains odour. Unclog drains and clear any substance stuck to the drain stopper so that they don't contribute to the bad smell.
Check for Mold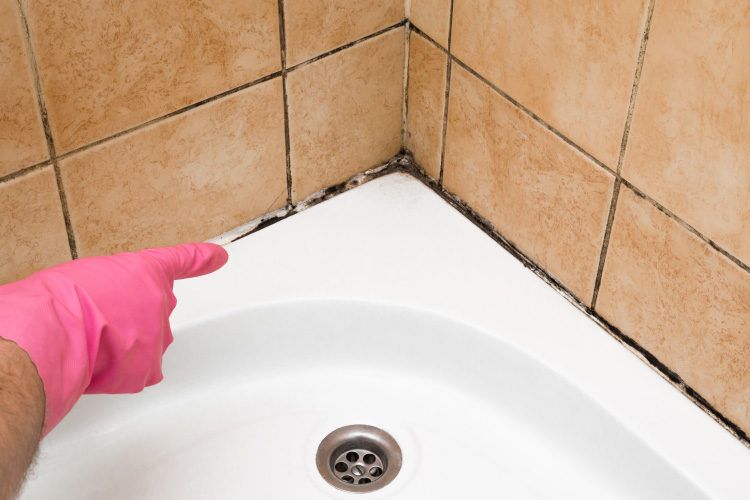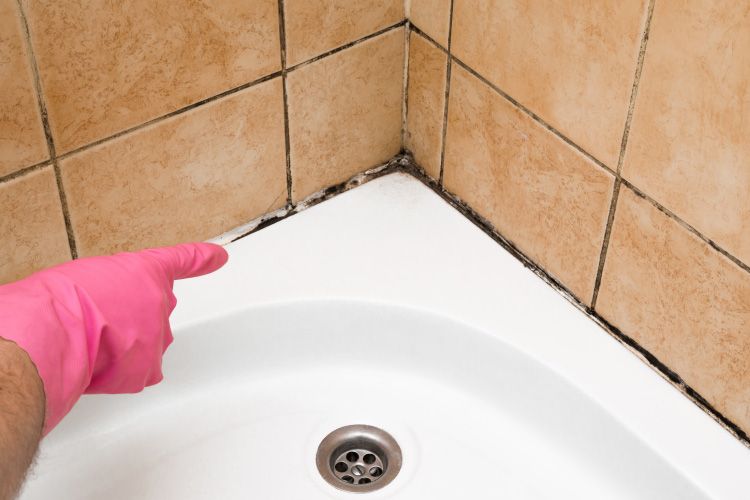 It is easy for mold to develop in your bathroom due to the damp state it is usually in. Look for black stains or traces of mold under sinks, or on the wall and ceilings. This can add to the stale stench of your bathroom. To clean up mold, mix 2 tablespoons borax, quarter cup of white vinegar, and 2 cups of warm water. Scrub the mold using this and dry it with a cloth. Ventilate the area as much as possible.
Tasks that Matter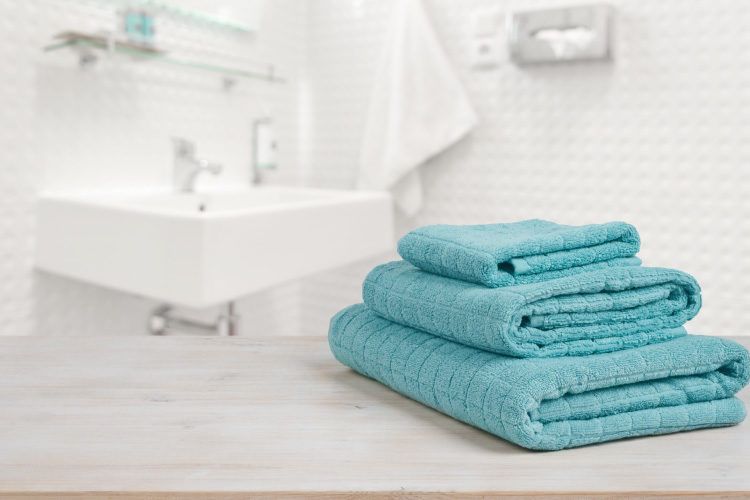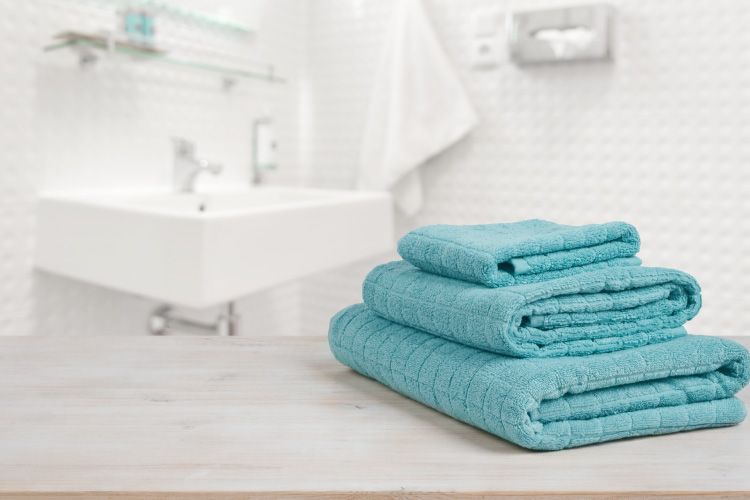 Remove trash regularly to avoid bad smell to linger around. Closing the lid while flushing also curbs the bad odour. If you have towels, rugs and mats in your bathroom, regularly wash them to avoid damp scents in the room
Try out these natural remedies and let us know the difference. We also have tips to make your home smell like a spa.
— editor@livspace.com