Vanity countertops have finally made it to our list of customisable fittings in Indian bathrooms! However, the choice of materials available in the market are certainly going to leave you confused. To ease your burden, we have listed the possible bathroom countertop options with pros and cons.
Bathroom Countertop Option #1: Granite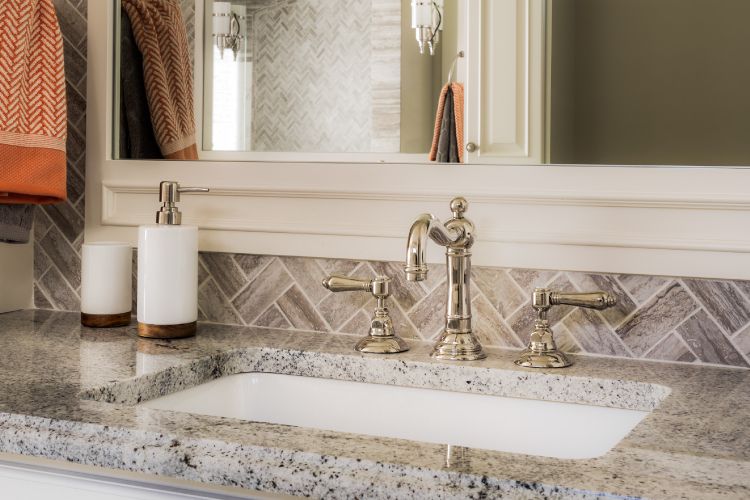 As a sturdy structure resistant to chipping, granite is your go-to option with a variety of colours.
Priced comparatively lower than marble, it is visually appealing with its speck-like grains. But make sure you seal the surface as the porous material can absorb stains easily.
Price: ₹80 onwards per sq.ft.
Bathroom Countertop Option #2: Marble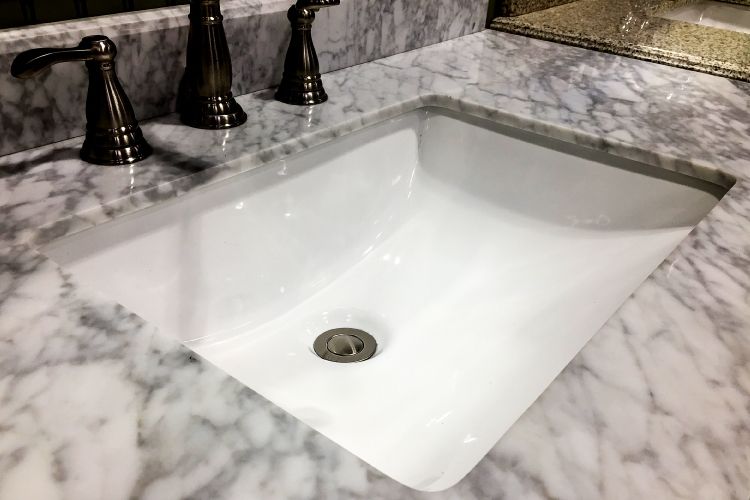 Granite and marble are often confused with each other owing to their similarities. As a natural stone, no two marble pieces are alike. Marble has veins spread across giving it an attractive texture. Vanities will look luxurious with this material for support.
Price: ₹200 onwards per sq.ft.
Bathroom Countertop Option #3: Quartz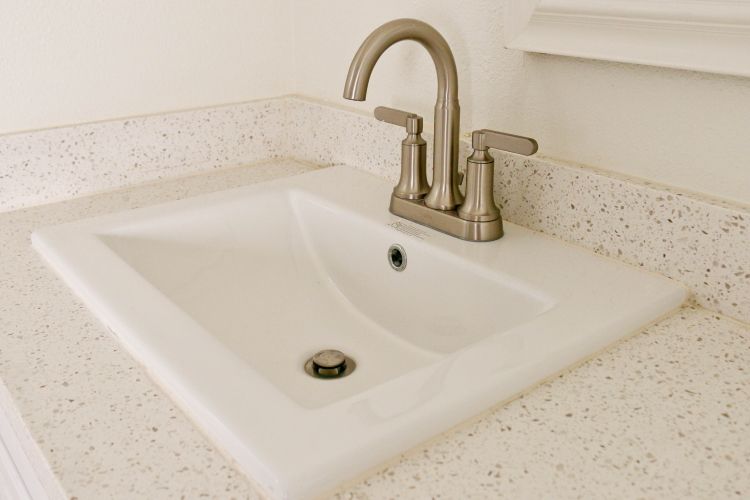 The most durable option you can consider is quartz. Made from hardest minerals combined with resins, this material is trending in the markets due to its low maintenance feature. It doesn't require sealing and possesses a stone-like look.
Price: ₹300 onwards per sq.ft.
Bathroom Countertop Option #4: Solid Surface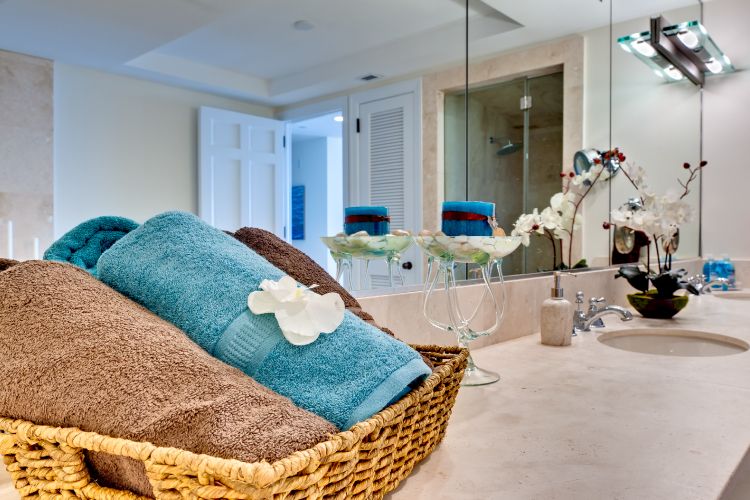 Technically, this material is more man-made than quartz, and has a lot of chemical polymers. Usually known as Corian in India, it is definitely a desirable material with no maintenance woes. Sporting a matte finish, this material can definitely pep up your bathroom's style quotient.
Price: ₹450 onwards per sq.ft.
Bathroom Countertop Option #5: Wood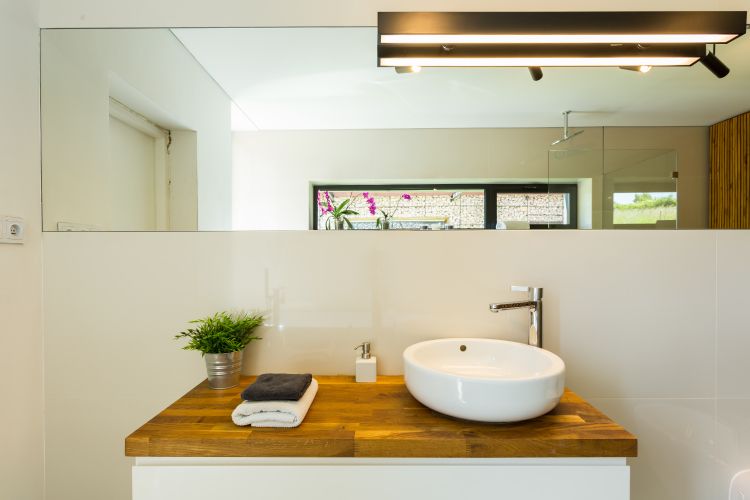 Let's step away from the notion that stone is the best fit for countertops. Wood too can be a stunning installation that would make your vanity stand out. Visually rich and warm, it can blend in elegantly. Though it is easy-on-the-pocket, the maintenance might be a concern with constant moisture. Speak to your decorator about ways to waterproof it.
Price: ₹55 onwards per sq.ft.
Bathroom Countertop Option #6: Ceramic Tiles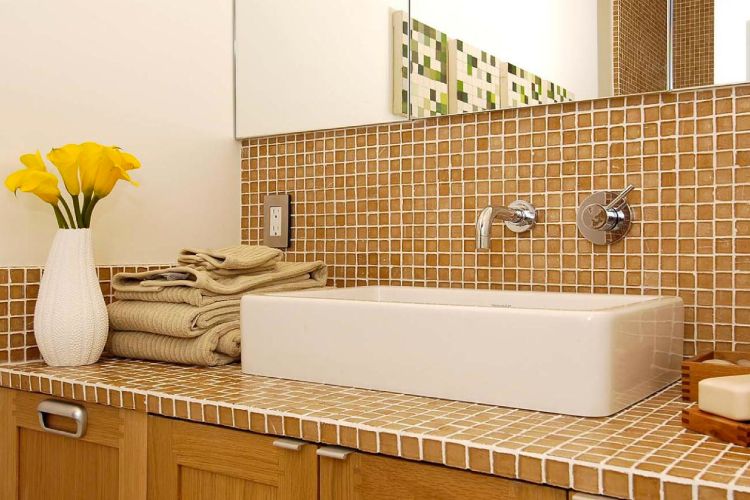 Pretty and cheaper than any of the above options, ceramic tiles can transform your bathroom beautifully and we don't mean just the wall but the countertop too. Whether you choose small tiles or the large ones, both can add colour and charm to your vanity. You get to choose from a wide array of colours, designs and patterns!
Price range: ₹30 onwards per sq.ft.
Bathroom Countertop Option #7: Concrete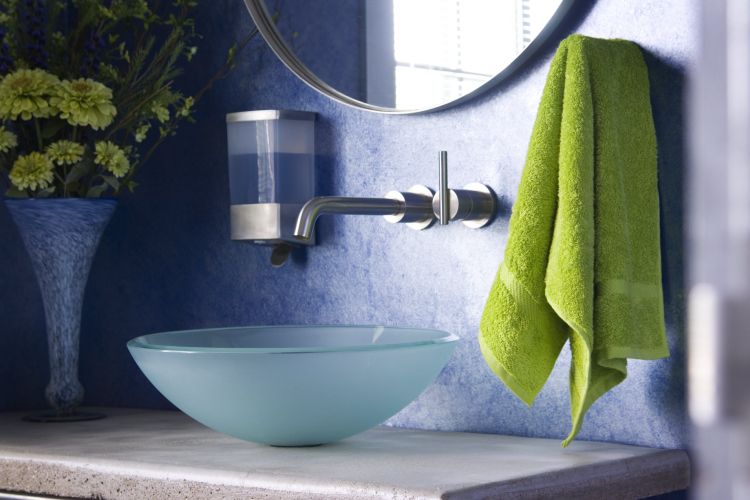 Customisable, handcrafted and painted to your choice, concrete tops give an industrial effect to your bathroom. Exposure to moisture may or may not result in expansion (depends on the artisans level of expertise).
Price: ₹3,000 onwards per cubic meter for ready concrete
Although bathroom countertops are constantly exposed to moisture, they sustain less wear and tear compared to the kitchen. Thus, it leaves you with room to choose based on the maintenance involved and aesthetics.