If you've stayed in a luxury hotel, the bathroom is something that you look forward to. The classy choices, exorbitant accessories and the sleekness of bathroom decor are bound to make you weak in the knees. So why don't you recreate a similar look at home? We bring to you tips that can make your vanity look like a million bucks.
Bathroom Decor Tip #1: Countertop with Storage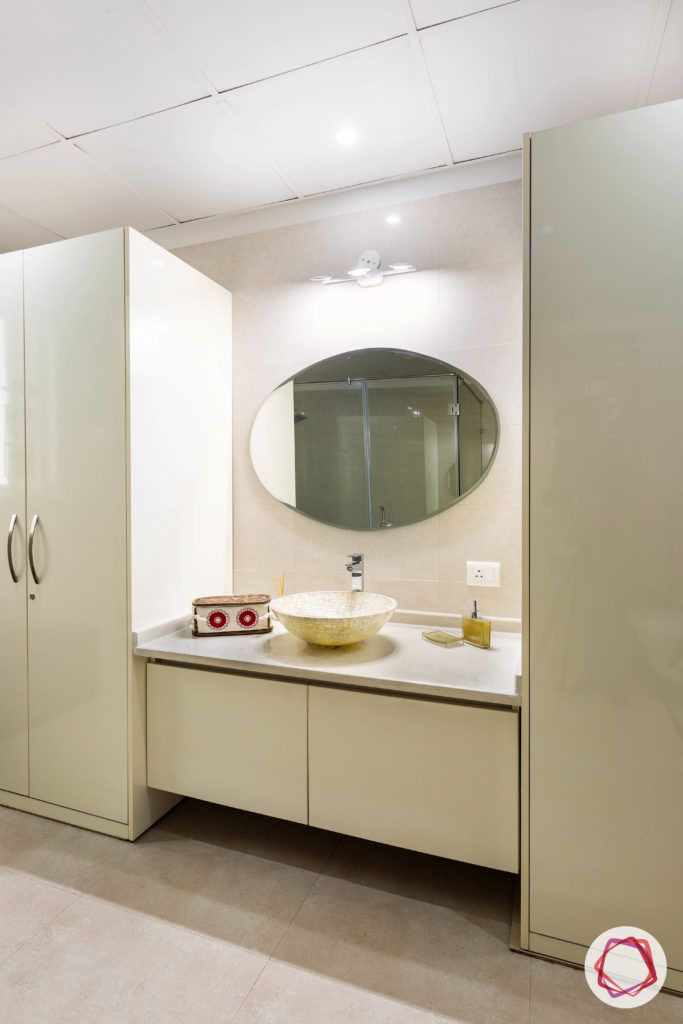 In most Indian bathrooms, the countertop is compromised on due to space constraints. However, this choice looks classy and you can place decor elements on it, along with your toiletries. Fit in storage below the countertop so that you don't have to step out to get your towels and robes.
Bathroom Decor Tip #2: Stylish Fixtures
From a faucet and sink to the bathtub and shower enclosures, get stylish fittings to soak your bathroom in splendour. Getting a shower enclosure might be a smart move if you want to prevent the whole area from turning into a splash zone. Having a dry area lets you experiment with more fixtures and accessories.

Bathroom Decor Tip #3: Mirror and Wall Treatments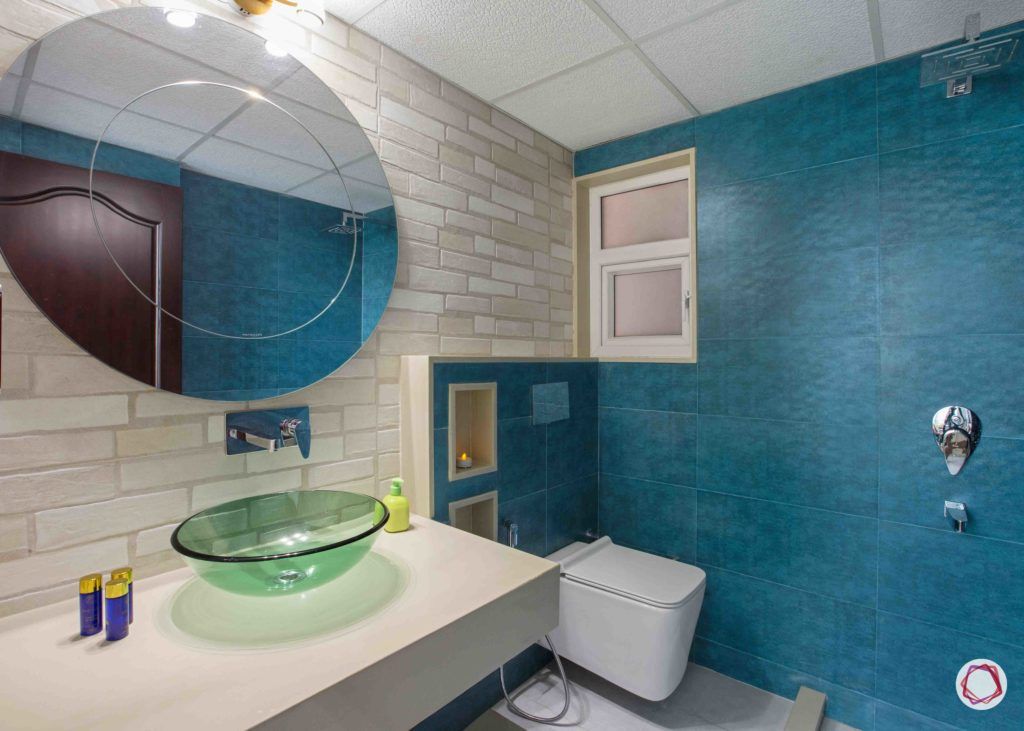 Don't you just love the big mirrors in hotels? They not just add glam but also make the bathroom feel spacious and airy. Along with the large mirrors, you can also create interesting wall designs or choose splendid tiles to enhance the aesthetic feel.
Bathroom Decor Tip #4: Soothing Bath Mats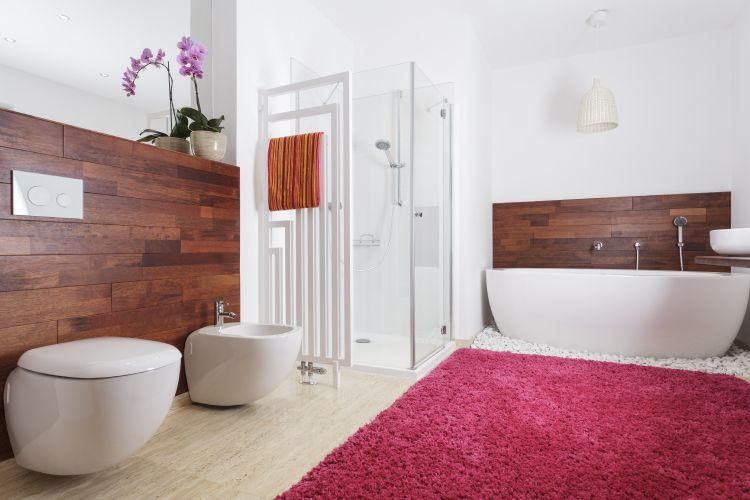 Rugs in the bathroom? It definitely sounds posh when you hear it! So let your feet sink into a plush rug or at least a cosy bath mat when you step out of the shower or tub. This dries your feet and also prevents your floors from becoming slippery.
Bathroom Decor Tip #5: Alluring Lights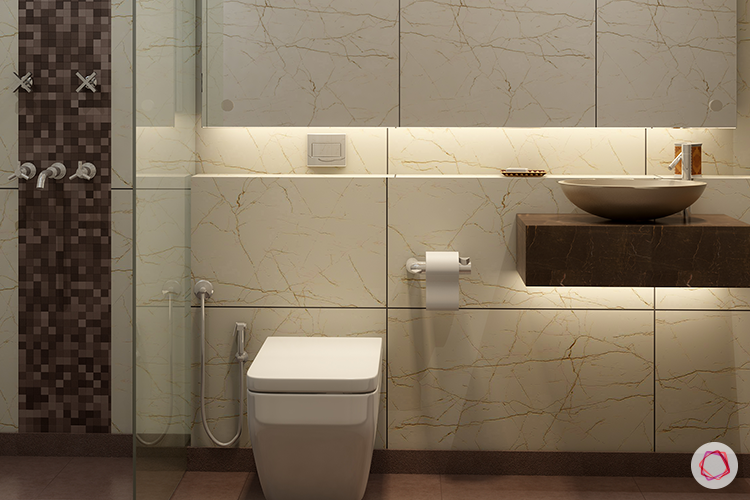 When you have different lighting options in the rest of your home, why not the bathroom? Different lights for different moods can make grooming more fun. Set lights near the mirror and glossy surfaces so that the effect extends to the whole room. Bathroom decor can be fun if you're willing to do some research on what works for your space.
Bathroom Decor Tip #6: Charming Tiles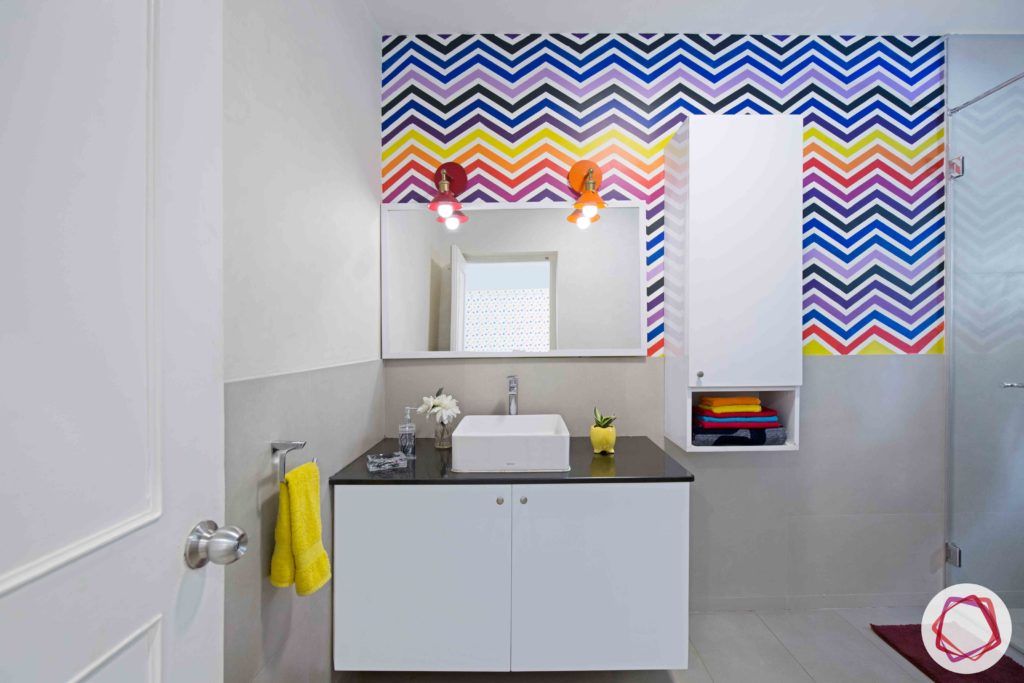 Tiles add personality to the room. Eclectic tiles make your bathroom one-of-a-kind. You can also choose to have 3D tiles for dramatic flair in the vanity.
As you decide on what ideas suit your bathroom, remember not to clutter it with too many elements. If you recall, we love hotel bathrooms because of their spacious nature too! If you're dealing with a small space, here are some ideas that could work well for you: 5 Superb Small Bathroom Designs for Indian Homes.