Poor muscle strength, failing eyesight and numerous other ailments that affect our aged parents or grandparents make bathrooms a tricky, accident-prone area. With a simple changes, you can meet their needs. Check them out below:
Bathroom safety tip #1: Preventing slippage with anti-slip mats & tiles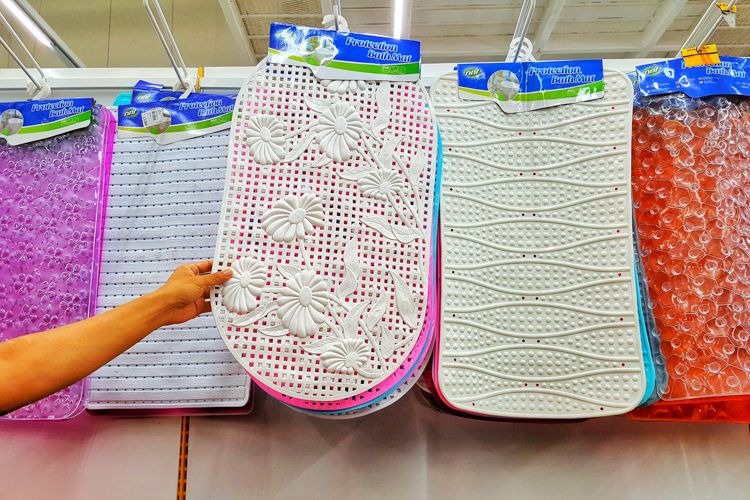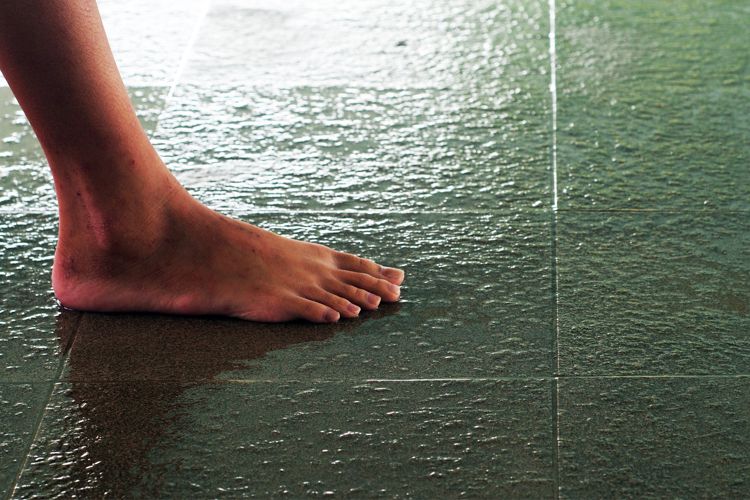 Most falls occur when getting in and out of the bathtub or shower. It's a slippery spot that's exposed to a lot of soap and water, therefore use an anti-slip mat here. You could also use these at the entrance of the bathroom, in front of the toilet or next to the basin.
If you are building your bathroom from scratch, install slip-resistant tiles. You could add this to the entire room or just the shower. Anti-slip coating on surfaces provides added safety.
Non-slip adhesive tapes can also work wonders, especially when applied on basin edges; it prevents hand slippage, just in case they hold on to it for balance. You could also use these tape strips to visually demarcate slippery areas.
Bathroom safety tip #2: Install grab bars & bath seats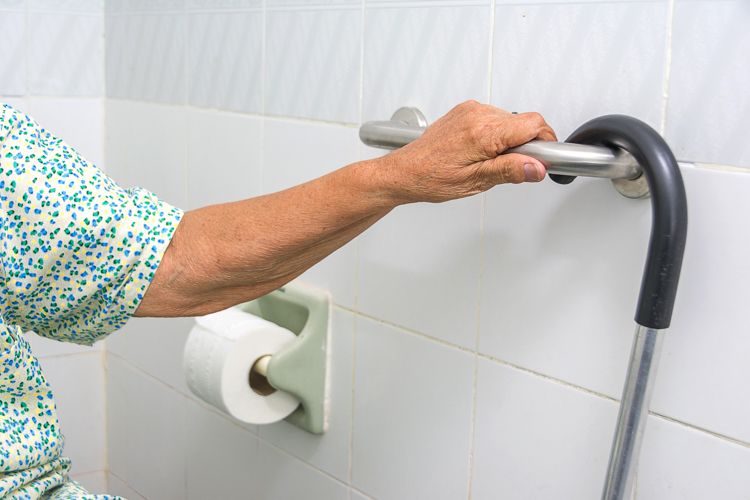 With strategically placed grab bars, your bathroom instantly becomes a safe haven for the elderly. They can support the full weight of an adult as they are attached to the wall with the help of metal studs or suction cups. The latter is a portable option and can be used in other parts of the house as well.
Install the grab bars next to the shower so they can get in and out without much effort or by the commode so they can ease into a sitting position. If your aged parent still needs more support, go for floor-to-ceiling tension poles.
Standing for a long time can also be challenging so add shower chairs, preferably with rubber leg tips, so that they can sit and enjoy long baths. To make the experience even more comfortable, add a handheld shower with a long hose so they can manoeuvre it easily.
Bathroom safety tip #3: Improving toilets with adjustable seats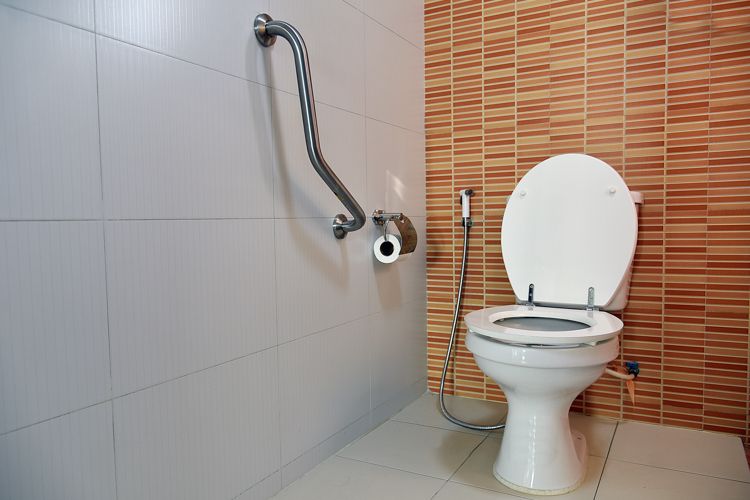 Raising the height of the toilet seat eliminates the need to squat the extra distance. A height of 16-17 inches is preferable. If you are sharing toilets, purchase a raised seat which they can put on top of the toilet seat and remove after use.
For added safety, add brackets and locking clamps to the commode. This helps fix the seat in one place and does not imbalance elderly people when they get up or sit down.
Bathroom safety tip #4: Right lighting & colour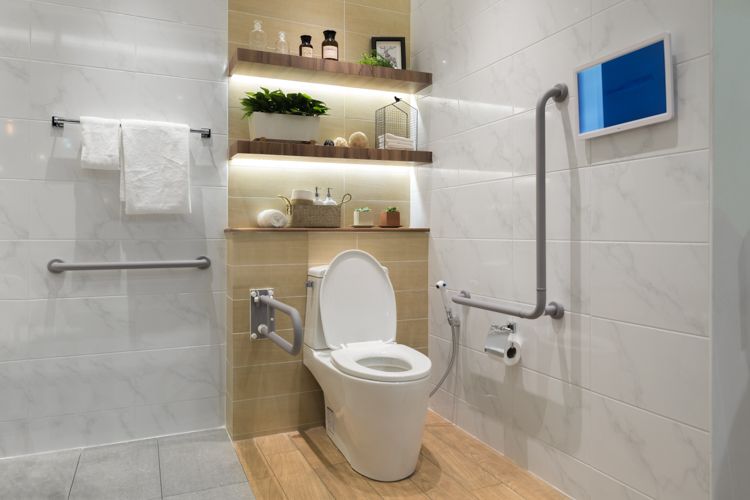 Overhead lighting is often mistaken as the best way to illuminate a bathroom. It can be highly problematic for the elderly as it casts shadows and does not light up certain spaces uniformly like areas under cabinets, behind shower curtains etc.
In order for the bathroom to be well-lit, it should incorporate multiple lights. There should be separate lights next to the sink, mirror, shower and most importantly, the pathway that leads into the bathroom, especially at night or during power cuts.
Lastly, different areas of the bathroom should be clearly demarcated with contrasting colours. Avoid high-gloss paints and choose matte ones, as the former can cast a confusing glare. This small step helps increase visual perception.
Few other tips to improve bathroom safety:
Install an emergency phone. Ensure that it is waterproofed and at a comfortable height.
Include outward swinging doors. In case of accidents where the elderly person falls close to the door, this will give easy access.
Mark hot and cold water handles clearly so that they do not burn themselves or get cold.
Do ensure that there is no lip or hump at the entrance that has to be stepped over to enter the bathroom.
Lastly, the bathroom should be clutter-free and have enough space to walk around.
These simple changes will greatly reduce the chances of accidents and give peace of mind to the elderly. Most importantly, it will help them live independently and confidently in their own home. For more tips on creating an elder-friendly living space, check out our other articles.
You might also want to read this: The Alzheimer's Home Safety Checklist
Check out bathroom designs:
Send in your comments and suggestions.