The best bathroom stems from a safe and functional design. One simple element that can solve some if not all your bathroom woes are shower cubicles.
What is a shower cubicle?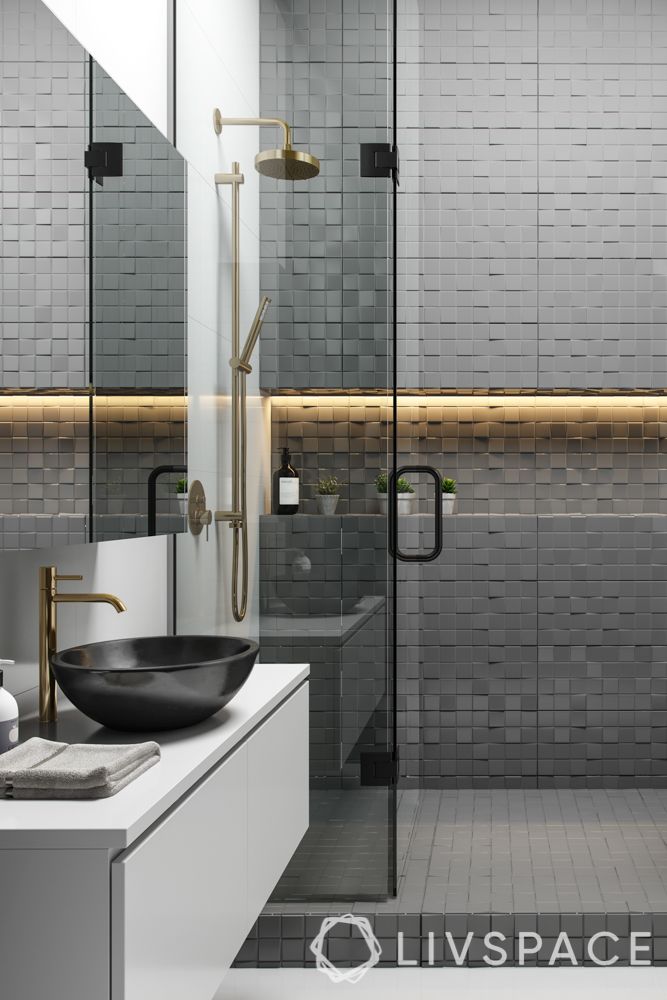 A shower cubicle is a boundary created with panels, glass walls or even half walls to prevent water from spreading to the sink, vanity and toilet area. Also known as shower enclosures or cabins, they come in a variety of sizes and shapes.
We brought on our in-house bathroom expert Shipra Jain to tell us more about shower cubicles and how it could be beneficial to your bathroom design. The standard size of a cubicle is 32 x 32 inches. She recommends the cubicle should not be less than 30 x 30 inches. However, it can go up to 71 x 41 inches depending on the space available. This makes it easy to find one that perfectly fits a bathroom of any size.
There are a number of reasons why you should install a shower enclosure in your bathroom, for practical and safety reasons. If you're still looking for a reason to make this purchase, this one's for you!
#1: It helps to separate wet and dry zones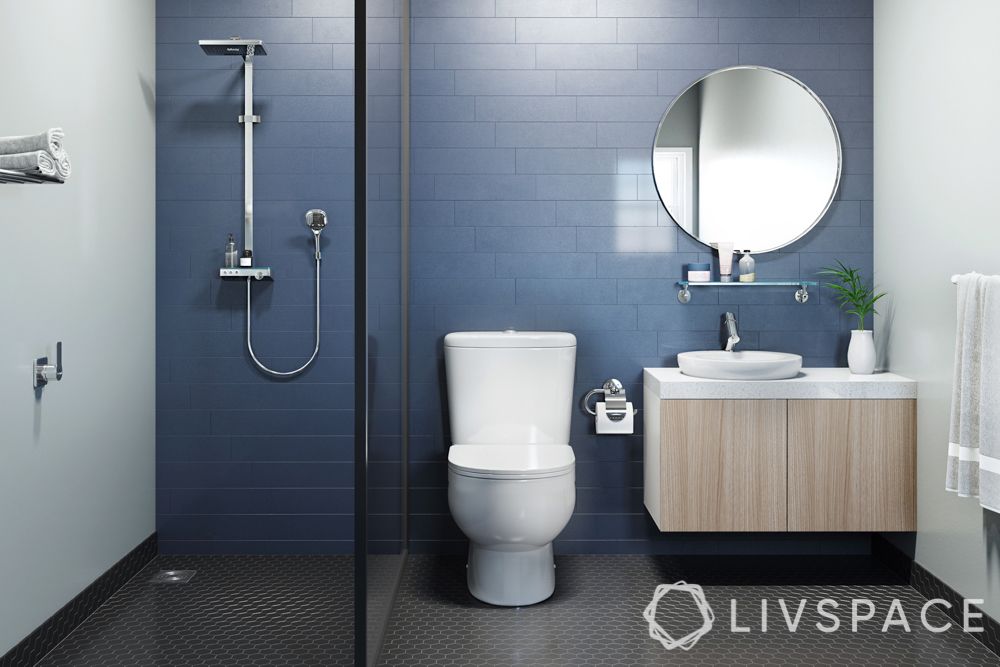 "Shower partitions have become an integral and one of the most important utility components in a bathroom. A shower enclosure is the one component in a bathroom which divides the space into wet and dry zones for functional and practical solutions.," Shipra explains.
These zones are created to separate the areas that are prone to getting slippery with water from the areas that can be kept dry. This creates a safe space that prevents people from falling.
Ensure that the shower cubicle takes up one third or less than half the total floor space. This allows the dry zone to accommodate a vanity and toilet.
#2: Features of a shower enclosure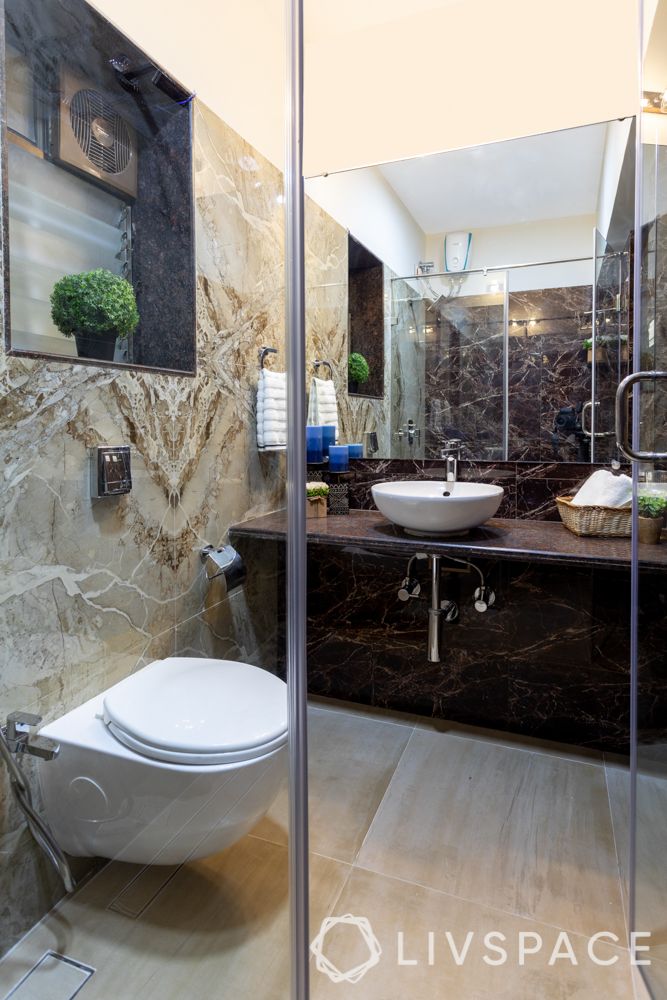 Take a look at some of the reasons why a shower enclosure goes beyond its aesthetic and stylish element.
Functional: It prevents water from spilling and spreading out of shower area into the dry zone.
Safety: With a shower enclosure, you can step in and out with ease, reducing the chances of slip and fall especially for elderly and young children.
Hygiene: A separate wet area saves the rest of the space from bacteria and molds by containing it to one space.
Easy maintenance: Glass is always durable and is easy to clean. It doesn't require to be replaced often, as it never gets damaged due to rust, mildew or mold.

#3: How to install a shower enclosure in a small bathroom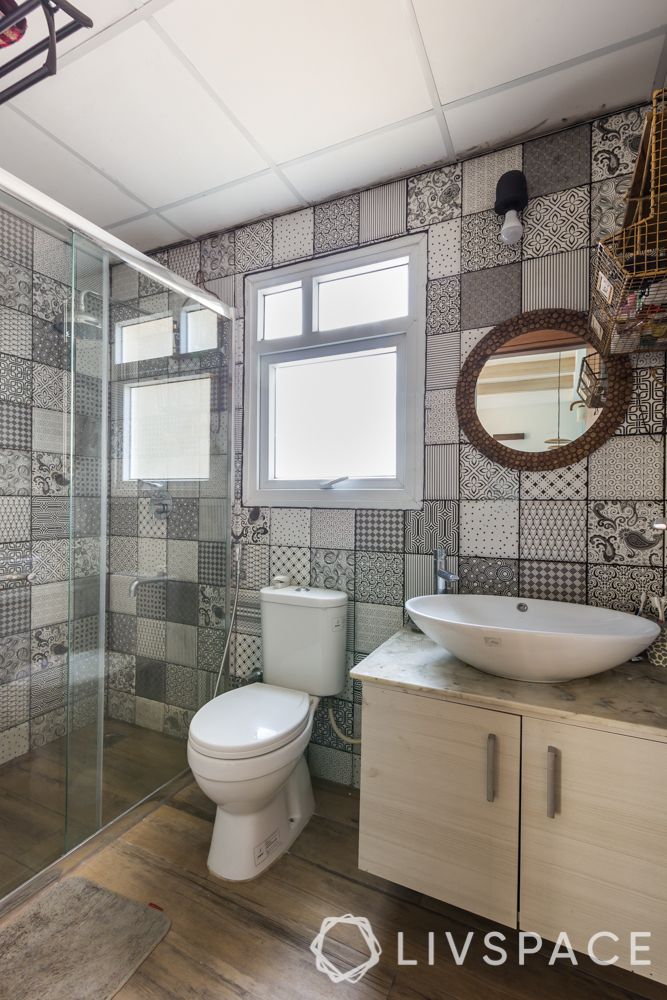 Shipra lets us in on a few design secrets for a small bathroom. Glass enclosures give a spacious feel to small areas, making the bathroom look significantly bigger than it actually is.
A sliding or folding door is good in small spaces without obstructing other functional space. A frameless shower enclosure for a big illusion of space is again a design element to consider for small space.
Always consider, size of bathroom, type and thickness of material, opening type to suit your requirements and budget.
#4: Are there any alternatives to a shower enclosure?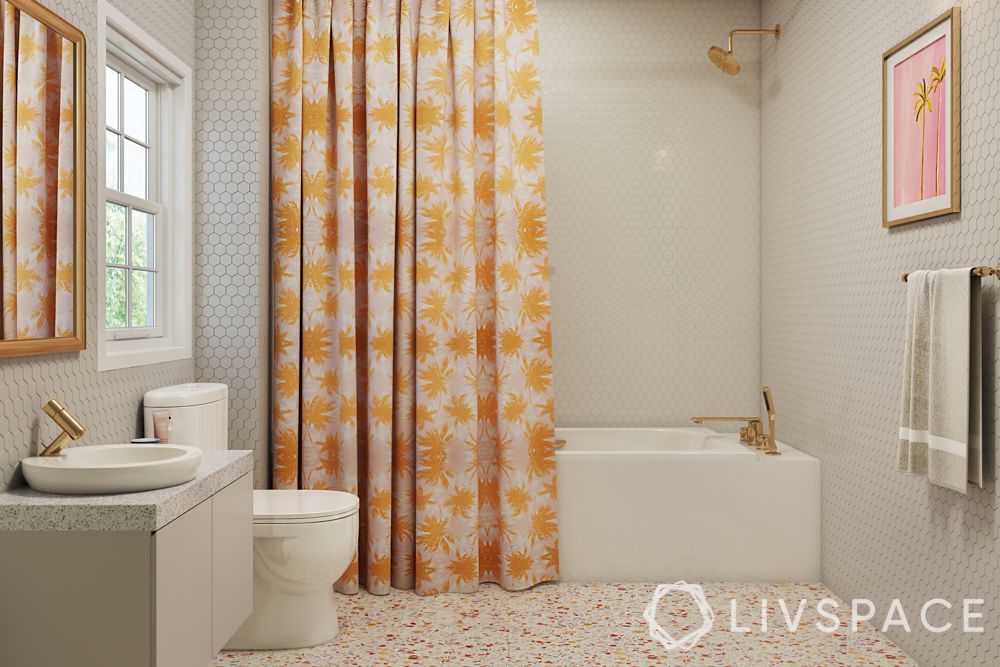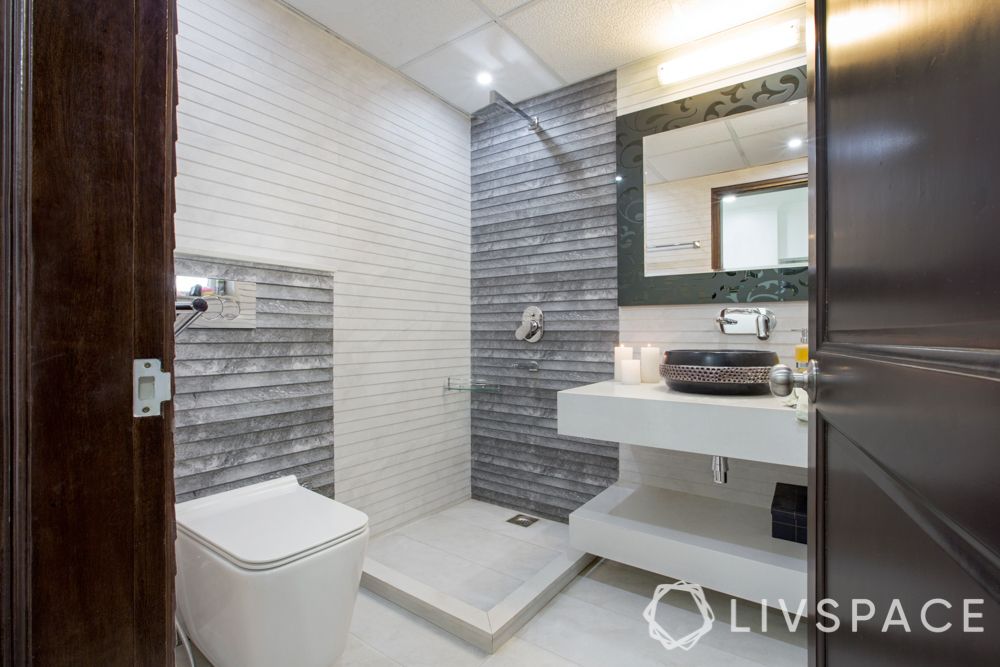 While shower cubicles are important for any bathroom, here are some alternatives you can opt for in the meantime.
Shower curtains: A handy way to prevent water from spreading all over the bathroom is by installing a shower rod and a plastic curtain or PVC curtain that comes in a variety of designs and colours. However, while they are inexpensive and easy to replace, they are not durable and can cause mildew.
Glass partitions: Shower cubicles without the door is a great alternative. It promotes ventilation and can be installed in the smallest of spaces. However, if not planned properly, it can end up dampen the dry zone
Raised boundary: If you have the space for it, opt for a raised boundary. Construct a half wall where a cubicle should be or a raised boundary that will contain the water near the drain.
If you are looking to redesign your bathroom, take a look at 6 reasons why your bathroom needs a renovation!
Check out bathroom designs:
Send in your comments and suggestions editor@livspace.com.