Small bathrooms are often a homeowner's nightmare because of the amount of creative thinking and Tetris-like planning that goes into small bathroom designs. These ideas are sure to help you on your mission to make your bathroom a space that ticks boxes in form and function.
Small Bathroom Designs #1: Whites and Greys to Open Up the Space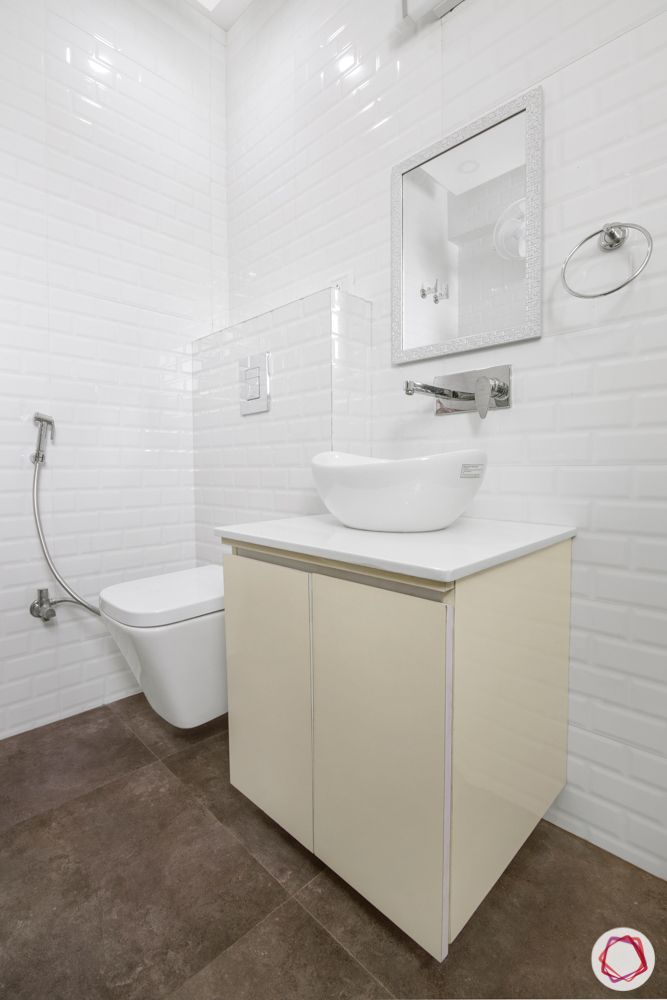 Far from being boring, whites and greys can open up a compact space, making it feel brighter and bigger than it actually is. A clever way to use the colours is to extend it all the way from the floor to the ceiling– this creates the illusion of vertical height and draws the eyes upwards. Consider using the two in tandem to break up any monotony.
Small Bathroom Designs #2: Mirrors to Diffuse Light
Mirrors are a necessary fitting in any bathroom, but they can also be used to add to the décor and increase the sense of space. Larger mirrors will diffuse natural light, making the room feel airier regardless of how small or tucked away it is. Adding concealed lights can lend the mirror a 3D effect and add a touch of luxe.
Small Bathroom Designs #3: Transparent Shower Cubicle to Avoid Crowding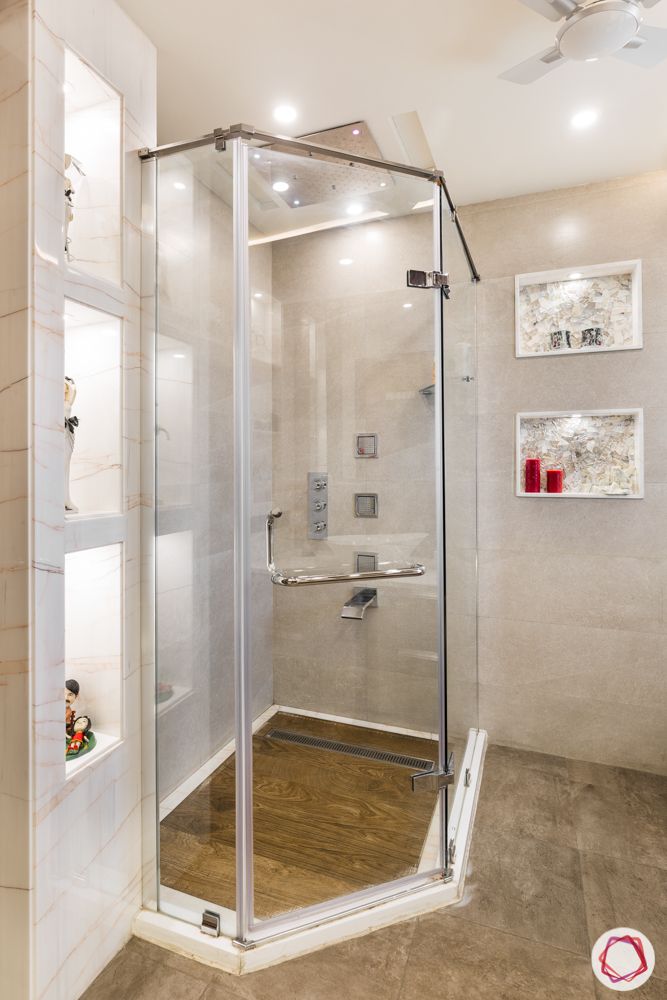 Flowery shower curtains and open shower areas are things of the past. The best way to demarcate spaces in small bathroom designs is to use a transparent glass shower cubicle. You can fit these into the space available to ensure that there aren't any dead corners or wasted niches. If privacy is a concern, swap the transparent glass for its frosted or patterned counterparts.
Small Bathroom Designs #4: Reflective Tiles to Reflect Light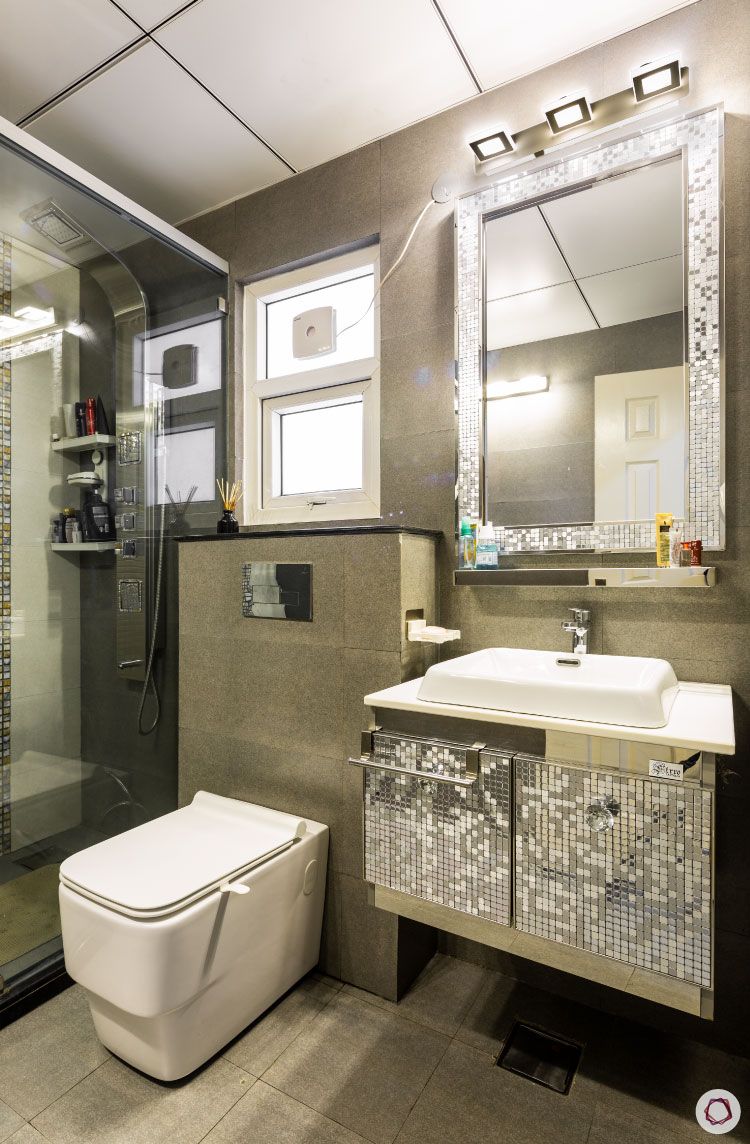 To jazz up the compact space without going overboard, include reflective times in your small bathroom. These create an illusion of more space by diffusing available light in all directions. They also almost instantly draw focus, which makes it a great trick to draw the eye away from unsightly areas or lack of space.
Small Bathroom Designs: #5 Backlighting to Add Drama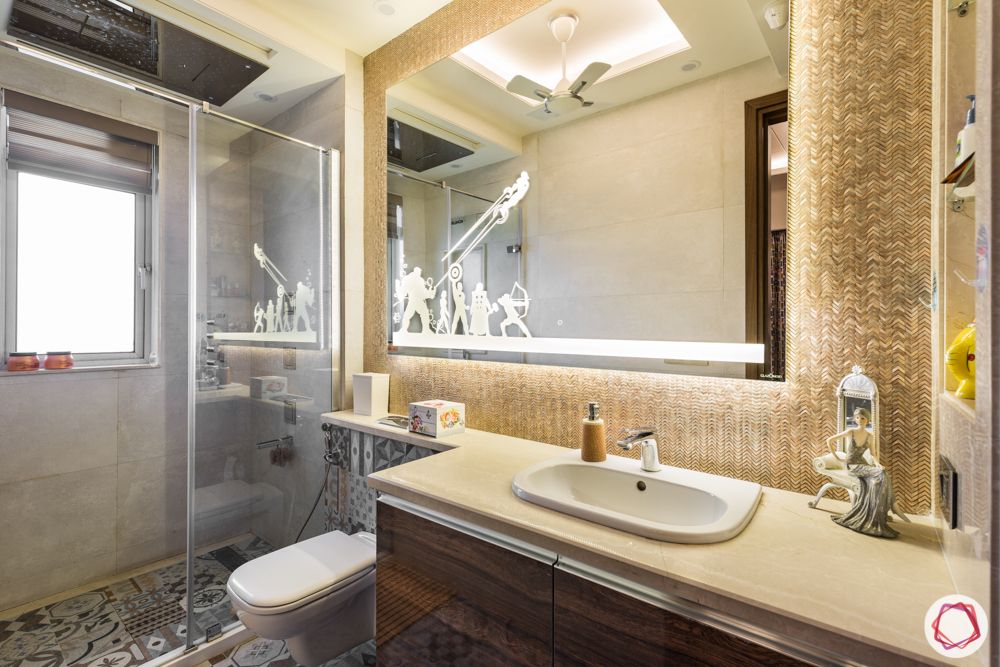 Backlit mirrors cast an even amount of light, eliminating the chances of shadows that can make the space look darker and smaller. They also reduce the need for overhead lights, which take up a lot more space and cast light unevenly. Backlit mirrors are much easier to install, too, and kill two design birds with one stone.
Small Bathroom Designs #6: Under-Counter Storage for Functionality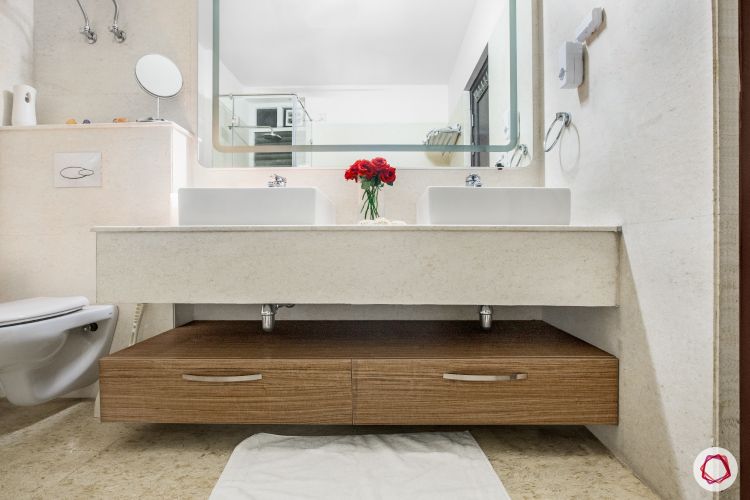 Small bathroom often have to balance storage and design without swinging in favour of one or the other. Under-counter storage will help achieve that balance– it keeps the bulky necessities in one streamlined console and makes the rest of the space clutter-free. It's also quite handy to have right under the sink, and can be leveraged to hide unsightly plumbing.
These designs will make you forget just how compact your space is, and will make getting ready in the morning a much more enjoyable process!
Check this out for more bathroom designs: Bathroom Designs to Handle Every Need.
Send in your comments and suggestions.