A well-designed bathroom can make or break your daily routine of getting ready! Having a bathroom with a planned layout, a well-lit vanity unit, useful accessories and uncluttered counter space is a dream come true! However, a good toilet design isn't one that's just pretty and high-tech. It's a bathroom that is convenient and ensures safety for its users.
Successfully planning a bathroom design can vastly improve the functionality of a bathroom. There are a few ways in which you can upgrade your bathroom to make it more convenient so you can start your day, the hassle-free way. So put down the hammer and read on to find out how!
#1: Separate dry and wet zones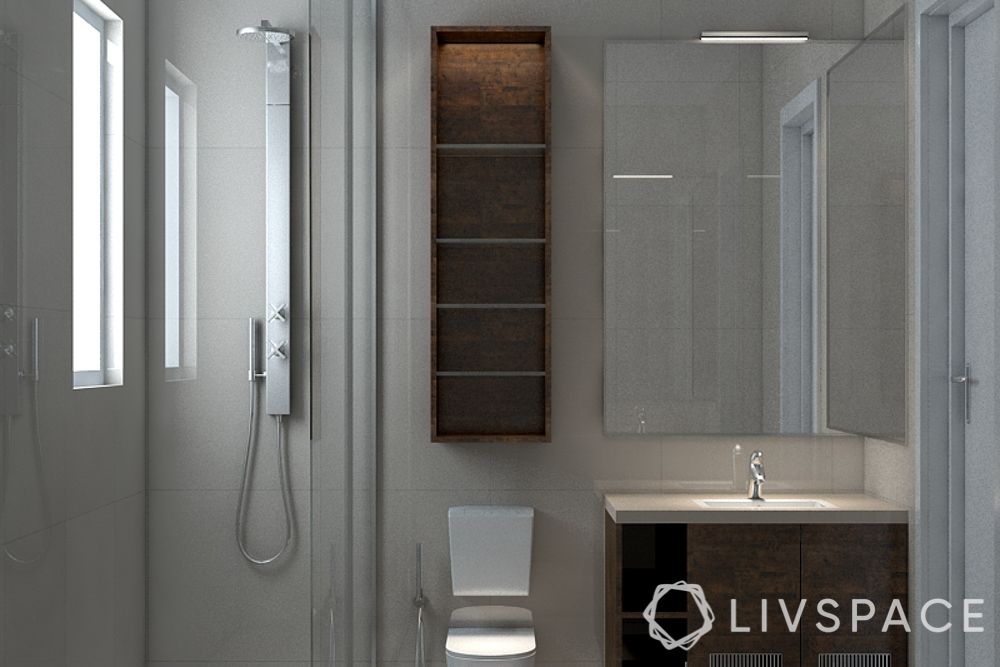 If you have heard about dry and wet zones in a toilet design but have no idea what they are, this one's for you!
What is a dry zone?
The dry zone consists of the vanity unit and the toilet. This zone is kept dry as it is used most often and a wet floor makes it inconvenient for guests and family members.
What is a wet zone?
The wet zone consists of the shower, taps or even a tub and is often separated from the dry zone with a shower cubicle or glass screen. Consequently, this prevents the water from the shower from entering the dry zone.
These zones are useful for a multitude of reasons.
However, if you don't have the space for a shower cubicle or glass screen, you can opt for a shower curtain to stop the water from spraying all over the bathroom.
#2: Optimising the wet zone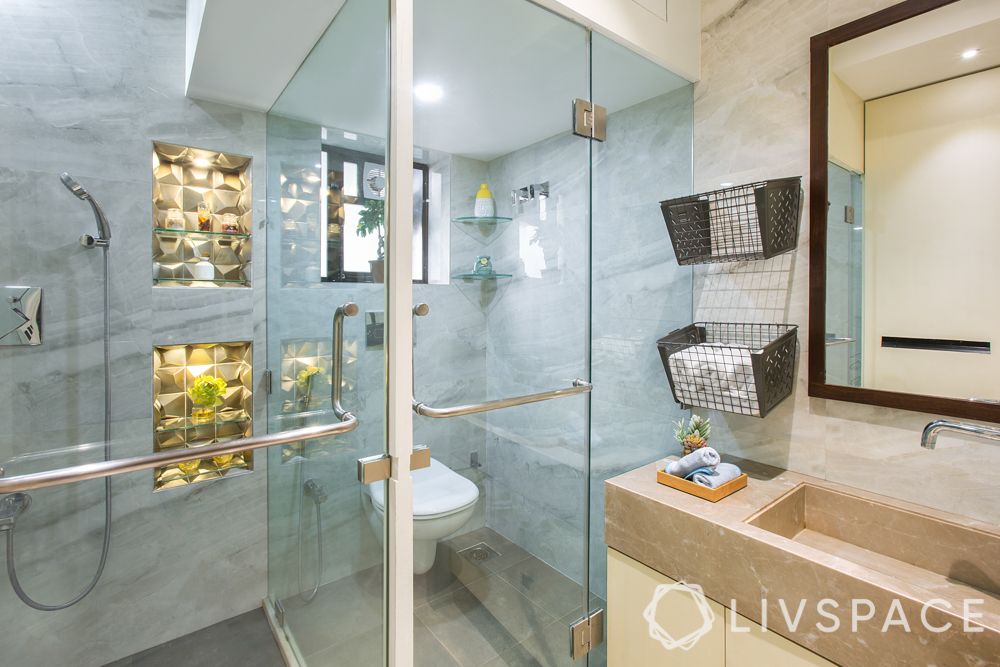 Now that we are familiar with dry and wet zones, here's how you can optimise the wet zone! Some essentials for the splish-splash zone include a shower, a towel rack and some shelves to store your products. However, a hand-held shower is a new and improved addition to the toilet design.
This can be attached to the existing taps. Lastly, it can also be used to clean the wet zone. Keep in mind that adding mirrors to this zone will render it useless as they fog up and can form mold due to the moisture.
#3: Choosing safe flooring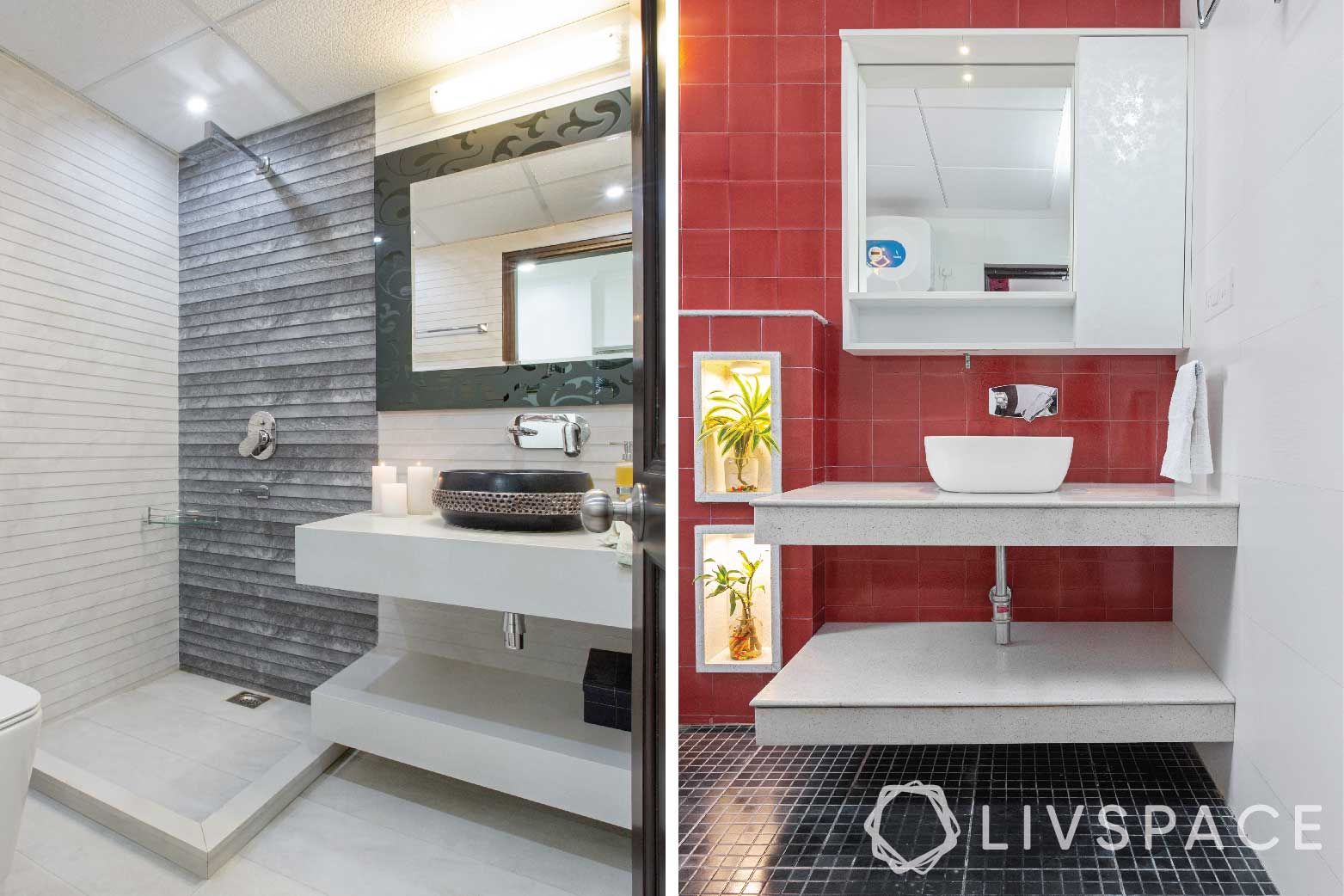 It goes without saying that slipping in the bathroom can be dangerous for anyone! Choosing the right tiles for your bathroom is the most important factor in a safe toilet design. However, its durability should be taken into consideration as well. Lucky for you, we've listed down the safest options for flooring below:
Ceramic tiles: These tiles are the most popular choice among homeowners for its durability and cost-effectiveness. While it may be slippery, these waterproof tiles work better than glass tiles and are easy to clean.
Natural stone: While natural stone is not the most cost-effective option, it is extremely durable and stylish. A great natural stone for flooring is textured slate. It has a rough surface and mitigates the slip factor.
Rubber flooring: While this is the most uncommon option for flooring, it is the safest for elderly people. It's the most slip resistant and has a cushion in it to soften the blow if a fall occurs.
Take a look at How to Make Bathrooms Safe for the Elderly? for more information.
#4: Ergonomics of faucets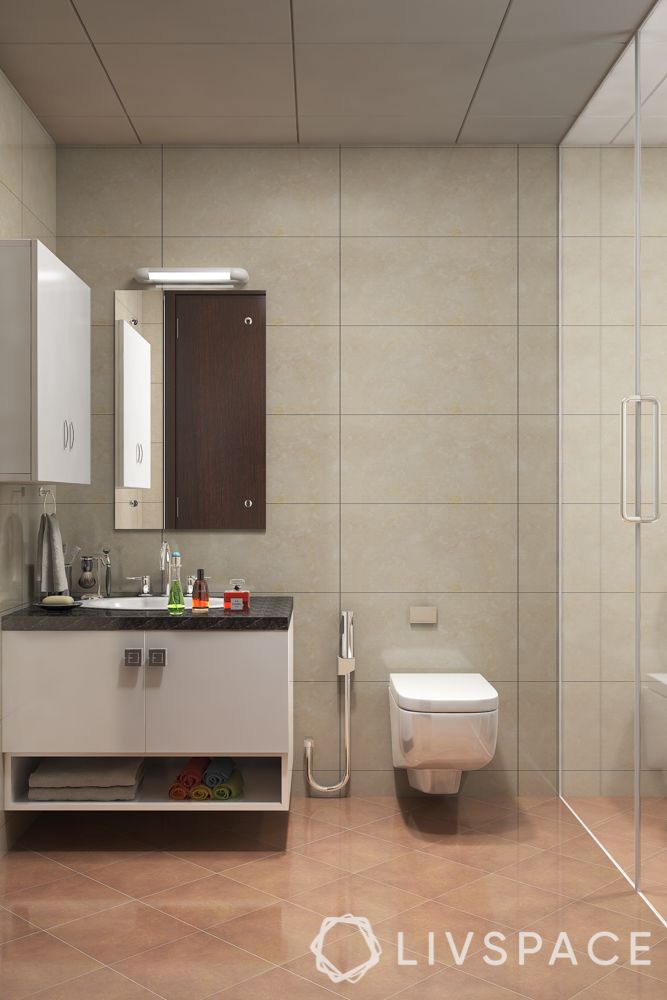 We use the bathroom several times a day. Therefore, it's important that every element is at the optimal height which is not too low or too high.
Health faucets or bidet showers are an essential part of every toilet design. Subsequently, this tiny installment next to the toilet does more good than you can imagine. It's a convenient and eco-friendly way to maintain personal hygiene.
#5: Maximising storage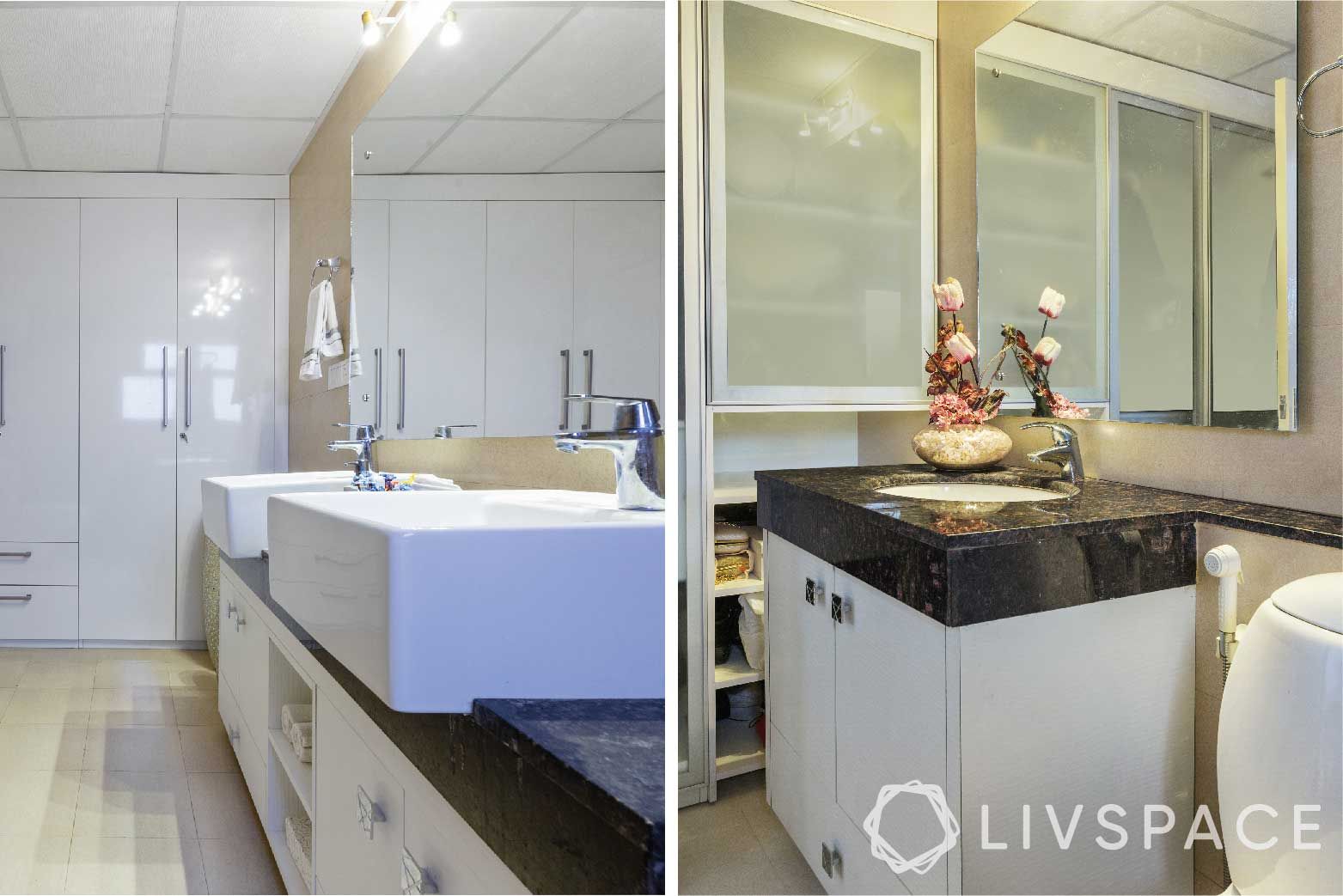 One of the most convenient hacks for your bathroom is to add plenty of storage to it.
However, if you don't have the space, you can opt for light coloured or frosted glass cabinets and open shelves to keep clothes that you wear on a daily basis.
You might want to take a look at 6 Tips for a Luxurious Looking Bathroom as well.
Send in your comments and suggestions.