With the discovery of the novel coronavirus known as, COVID-19, we have all learnt that prevention is the only viable option. As the number of cases spike in the country, it is important to remain calm. Moreover, it is necessary to take preventive and proactive measures for your physical as well as mental health. While extensive coronavirus prevention methods and measures are taken around the globe to curb the spread of the highly contagious disease, we encourage everyone to do their part to protect themselves.
We bring to you a list of coronavirus prevention methods to keep your health, home and loved ones in high spirits.
#1: Read factual information about coronavirus prevention methods from reliable sources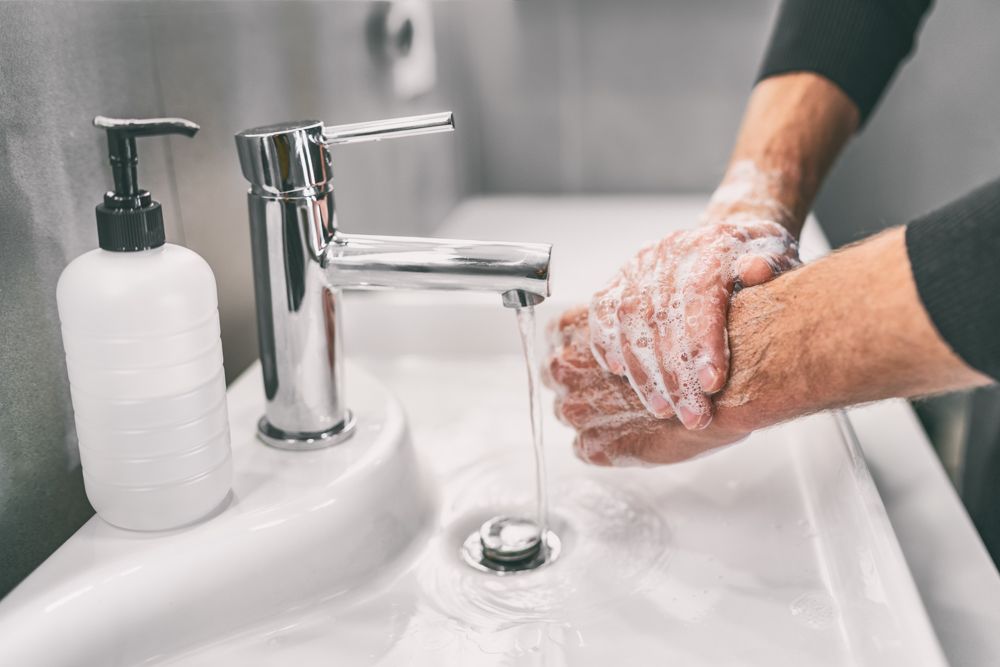 Staying aware of factual information in order to prevent the spread of panic among other things is of utmost importance. We have put together the best practices recommended by health authorities like WHO (World Health Organization), Red Cross, CDC (Centers for Disease Control and Prevention) and NCDC (National Centre for Disease Control) for accurate coronavirus prevention methods. Here are some of their recommendations to deal with this trying time:
Practice everyday preventive actions now. Remind everyone in your household of the importance of practicing everyday preventive actions that can help prevent the spread of respiratory illnesses
Clean frequently touched surfaces and objects daily (eg: tables, countertops, light switches, doorknobs, and cabinet handles) using a regular household detergent and water
If surfaces are dirty, they should be cleaned using a detergent and water prior to disinfection. Some cleaning products that destroy coronavirus are soap and water, bleach, isopropyl alcohol and hydrogen peroxide
Wash your hands often with soap and water for at least 20 seconds, especially after going to the bathroom; before eating; and after blowing your nose, coughing, or sneezing. If soap and water are not readily available, use an alcohol-based hand sanitiser with at least 60% alcohol.
Remember to clean first, disinfect later. Cleaning refers to the removal of germs from surfaces. Disinfecting refers to the use of chemicals to kill germs on surfaces. For disinfecting, you can use alcohol solutions that contain at least 70% alcohol
Wear gloves and make sure the place is well-ventilated while cleaning. If you are using disposable gloves, make sure you do not use it for any other purpose. Clean your hands immediately after removing your gloves
Warm water should be your go-to. Make sure you clean dirty laundry in the warmest water possible. Also let them dry completely after washing. Damp clothes are bad news
Make sure to clean your electronics as well. As we all know, phones and tablets are homes to viruses and bacteria. Therefore cleaning them is the foremost thing to do
Do not ignore the kitchen. Practice proper hygiene while cooking. Wash your hands often and make sure sick people do not come near food that is being prepared for everyone. Clean dishes thoroughly with soap and water
Ensure bathroom cleanliness as well. Frequently clean all surfaces, including the toilet, shower and sink. Keep toothbrushes separate from each other. Regularly wash hand towels, and don't share hand towels with a sick person.
Follow WHO & Other Experts Recommend These Steps to Clean Your Home which is comprehensive and correct. Also send it to your loved ones and family members!
#2: To know what cleaning method is effective right now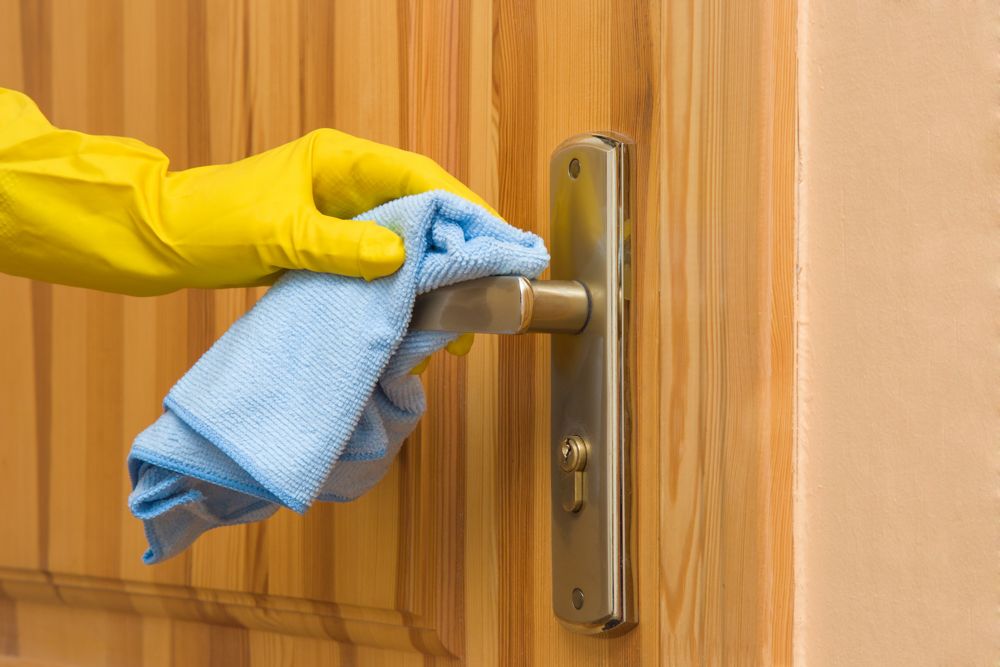 Did you know sanitising, disinfecting and sterilising are three different coronavirus prevention methods to clean and have different processes? How do you choose one over the other? We've answered a few of these questions for you so that the difference between sanitising, disinfecting and sterilising is clear once and for all and you're able to do what's right.
Sanitisation (cleaning) – This is a process of washing, cleaning or removing dirt, and eliminates dust, debris, and germs on the surface.
Disinfection – This is a method of destroying pathogenic microorganisms and removing most organisms present on the surface, so that they cannot pass on infections. For example, we disinfect areas where we change a child's diaper.
Sterilisation – This involves handling and killing all microbial and forms of bacteria, fungi, and viruses present on an object's surface.
If you're craving more details, we've got you! Read What is the Difference Between Sanitising, Disinfecting & Sterilising?
#3: Coronavirus prevention methods with home-made cleaning solutions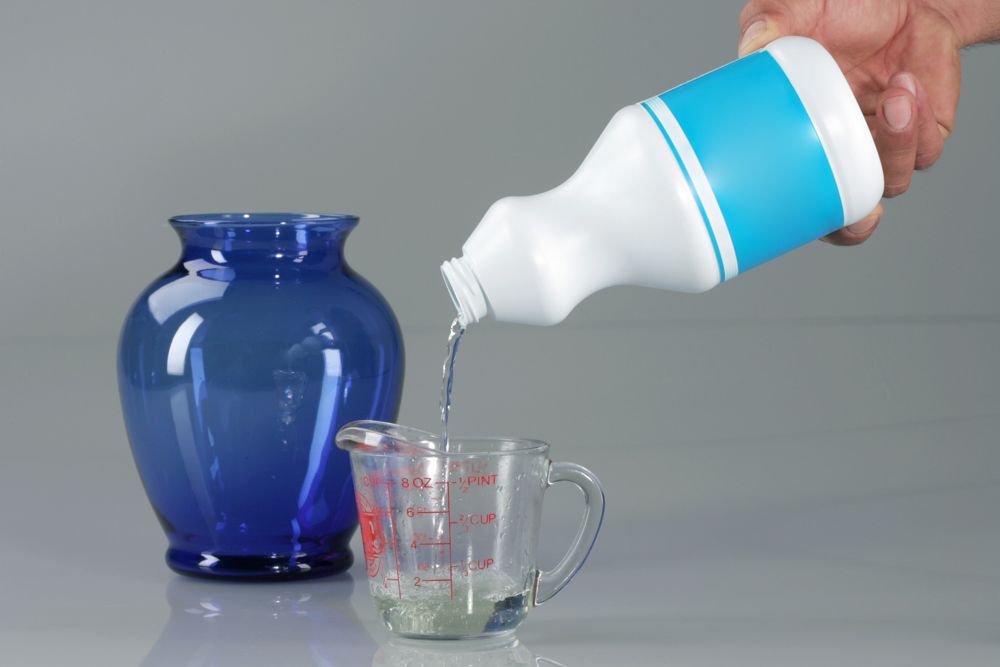 We found 4 effective and easy ways to clean a number of items and surfaces. When used the right way and with caution these solutions can kill germs and disinfect your home. For starters, Hydrogen Peroxide is a great disinfectant. However, it must be left to sit for 30 minutes in order to disinfect completely. Whereas, surgical spirit or 70% isopropyl alcohol is the perfect concentration of alcohol for disinfecting surfaces. You can also opt for bleach and vinegar solutions, which are can be homemade and don't require a lot of expensive cleaners.
For all the precious details, we recommend you read 4 Cleaning Solutions to Kill COVID-19 Germs at Home
#4: Do's and don'ts to contain the spread of the virus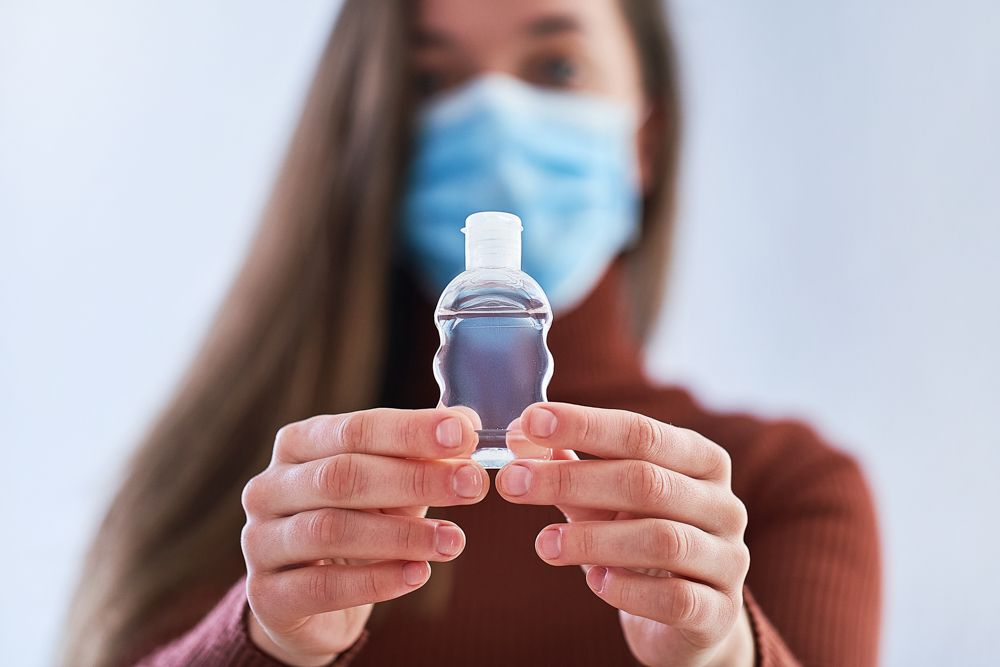 While we all know the basics – wash, sanitize, cover up – it is important to take some extra preventive steps. We have prepared a list of dos and don'ts for you and your family and we urge you to follow these coronavirus Precautions to Safeguard Your Home from Coronavirus.
Do's that you must follow:
Wash milk bags the moment you get them home
Keep a separate tray for couriers
If you have house help coming in, please instruct them not to touch the door knob
Wash all fruits and vegetables once you bring them home
Clean remotes and phones
Discard/wash clothes properly after coming back home
Don'ts that you must avoid:
Try to avoid online orders
Consider cancelling Newspapers
Avoid gyms, swimming pools and other common exercise areas
Cancel tuition, dance/music classes
Most importantly do not touch hands anywhere on your face
Senior citizens & kids must not not venture out

#5: How to Stock Up Groceries for a Lockdown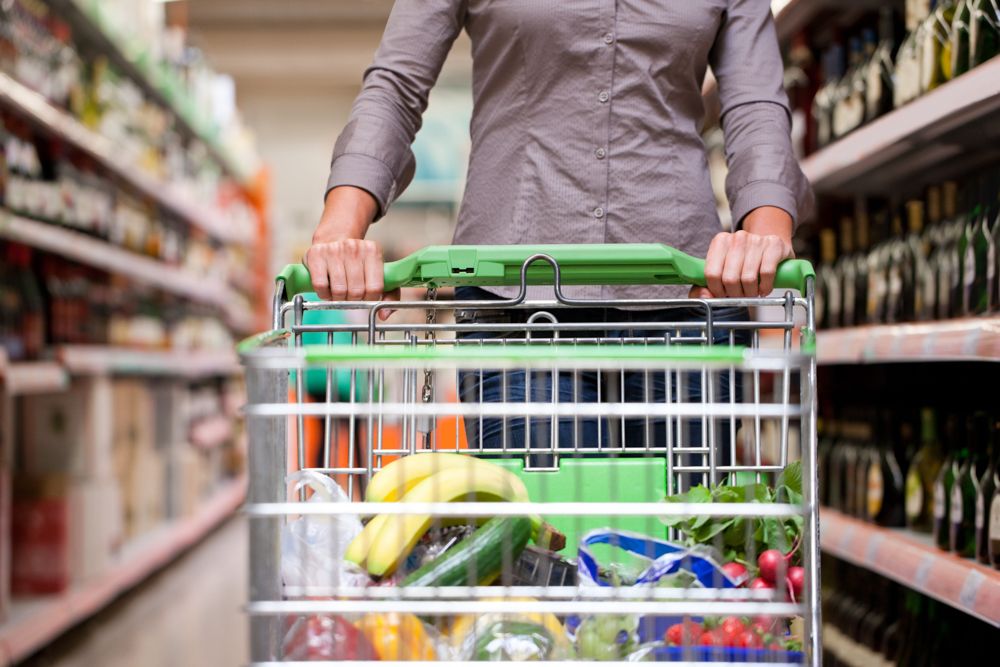 From taking inventory to picking the right grains, this list will help you prepare for a lockdown the right way without wasting time, effort and precious groceries. It is obvious that most of you would worry about essentials at home.
However, before you head out cross these things off your checklist:
Take inventory
Plan meals with similar ingredients
Look for meals with ingredients that have greater shelf life
Plan simple, healthy, balanced meals
While it's important to stock up on certain items before your state or city goes into a lockdown, it is also essential to understand that you need not pick up everything because The Trick to Stocking Up is Planning Well, Not Wiping Grocery Stores Clean.
#6: Ways to optimise your home office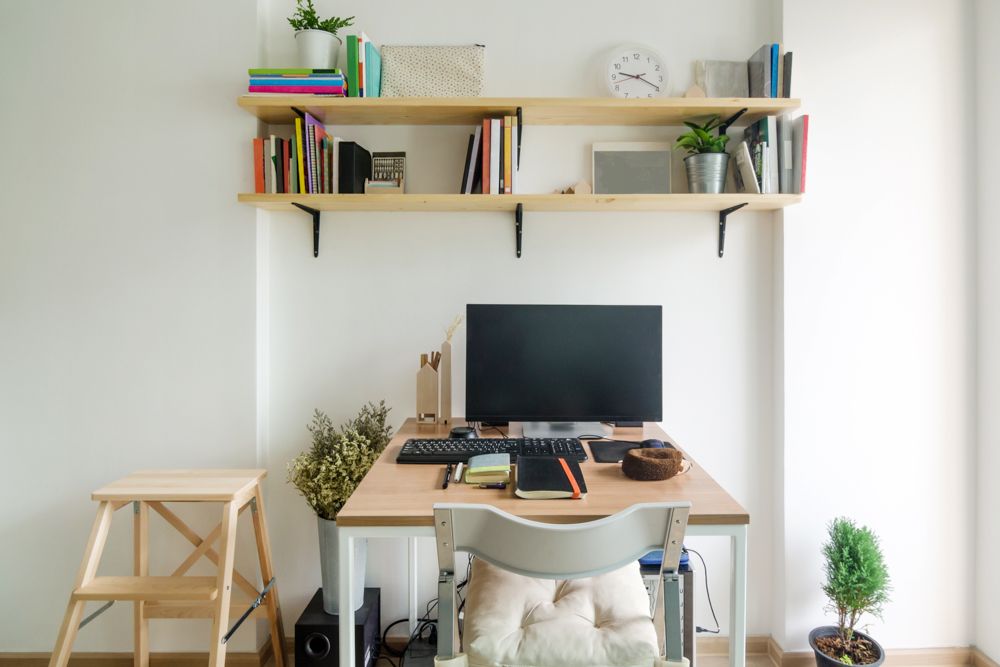 As the world continues to strive for their livelihood from home, everyone requires a workspace. Is Your Makeshift Home Office Not Very Comfy?Maybe it's because of insufficient light or the chair just isn't right? Moreover, do away with blocky cabinets and opt for floating shelves or display units that let you see and quickly access items you require. For example, a wall shelf and storage unit will provide plenty of storage space and can be used to theme your home office. Also, it helps declutter and organize, thus making way for fewer distractions.
Therefore, working in a dull, lifeless space can impact your productivity. With a few nifty home office design tips, you can create a space that will inspire you for days on end.
#7: Home office designs to inspire your workspace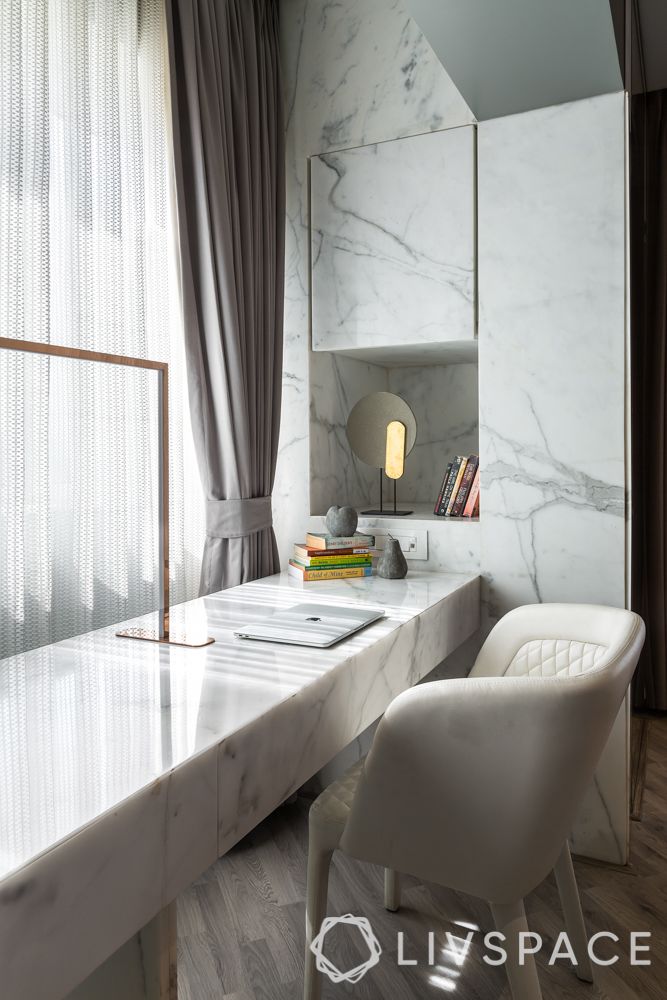 If you get the chance to design or redesign a home office any time soon, you can draw inspiration from us! So, pick a spot that receives enough sunlight. If not, opt for standing lamps or table lamps that keep the zone bright all through the day. Lastly, set rules for a peaceful working environment. Distractions like family interactions and personal calls should be kept at a minimum. So try not to sit in a zone that sees through traffic.
Now that you have have covered these parameters, our list of home office ideas will inspire you to get to working from the comfort of your home and all you need is our design! So, Get The Look: 9 Workspace Designs for Your Home from Livspace Homes can inspire your next home office renovation.
#8: Productive activities to keep busy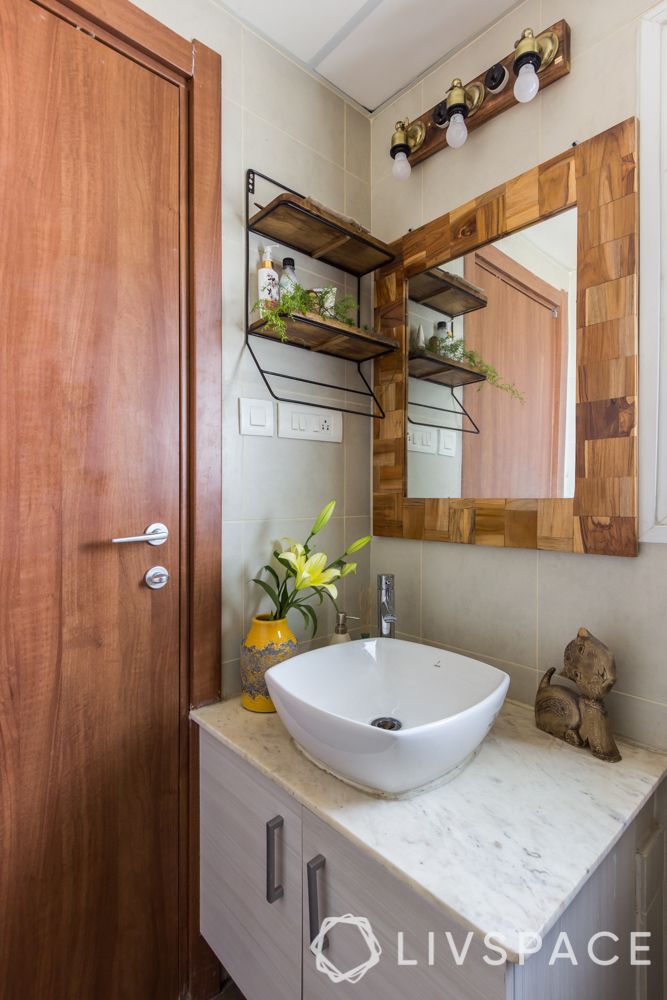 While you're home with your family or all by yourself, this can be the perfect weekend project. Moreover, this one helps you bond over decor ideas, paint and other knick-knacks. So, start with jazzing up the walls with colourful wallpapers, Tileskin (easy to apply and remove) or just a fresh coat of paint. Move on to adding a stunning mirror and some quirky posters. You can include ambient lighting and a shower curtain or place plants and creepers on the window. There are endless options to try out during the lockdown. So get going!
Take a look at: 9 Budget-Friendly Ways to Spruce up your Bathroom and find out what you can do to infuse freshness into a dull bathroom.
If you found this article helpful, take a look at Genius Ways to Deep Clean Every Inch of Your Home.
Send in your comments & suggestions.