If you ask any grocery shop owner right now during these troubled times, he/she will tell you exactly what's going off the shelves the moment they restock. But you cannot go around asking. So we came up with a coronavirus grocery shopping list for you. We did the homework and assessed the situation before jotting this down.
With states locking down, it is obvious that most of you would worry about essentials at home. While it's important to stock up on certain items before your state or city goes into a lockdown, it is also essential to understand that you need not pick up everything. Be smart and read on to help us help you!
Even before you start out for grocery shopping: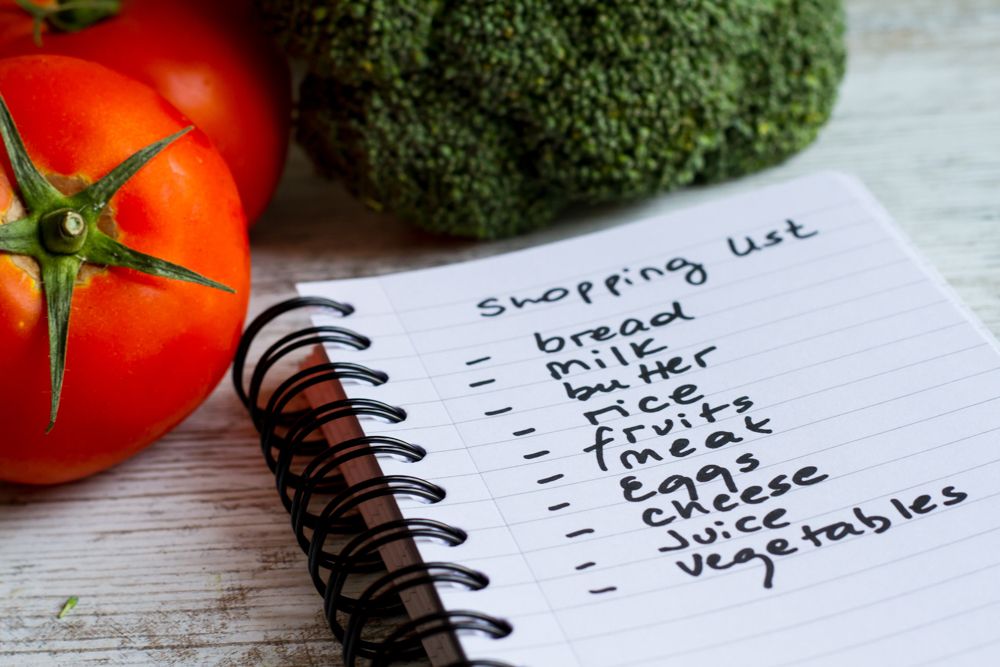 For everyone at home, whether you have cooks coming in or not, you know your kitchen best. We assume that you know the basics of kitchen essentials and what you would need, should you be locked up at home. So, even before you venture out to the nearest grocery store, there are few things that you can assess. This will help you understand your own requirements a little more clearly. Think about these:
Take inventory – It is natural for anyone to feel terrified at the thought of being stranded at home without sufficient supplies. But sufficient is the keyword here. Even before you step out, make sure you take inventory of your stock. Make a note of what all you have and what needs restocking at home.
Plan meals with similar ingredients – Let's face it, grocery stores are running dry and you have to come up with smarter ideas to shop. We have one such idea for you. Speak to your cook or plan meals in your head, for the upcoming days. While you do this, make sure you try recipes that have the same masalas or ingredients. This will save you hassle.
Plan meals with ingredients that have greater shelf life – Now this is a given. Before you make your coronavirus grocery shopping list, you should make sure that you know what you're going to eat. You know you'll have to stock up on things and therefore, you should select items with a greater shelf-life.
Plan simple, healthy, balanced meals – Sometimes your meal can be as simple as a bowl of fruits. This will not only keep you healthy but also avoid the hassle of cooking. Similarly, a bowl of parfait that is made of simple readily available ingredients. Staying healthy and positive is essential.
While you're at the store: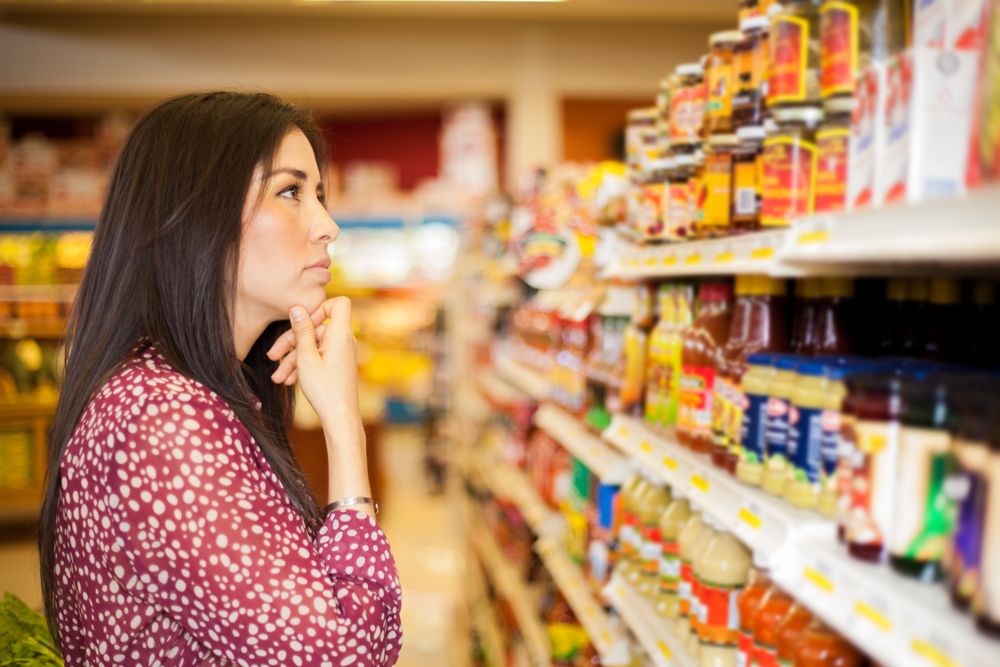 By this time, we assume that you have an informed and intelligent list in your hands. Well, if you still don't then your trip to the grocery store is going to be about smart choices. While you rush to buy that packet of chips, stop and think of alternatives. Maybe cereals or milk or other items that are healthy and filling.
Pick grains smartly – There are certain grains that can be mixed with another. Choose grains like that so you're equipped to mix it in case you run out of one. Also, choosing grains that can be stored easily and does not need extensive recipes can prove to be helpful.
Shop for ready-to-eat/packaged food – Another smart idea is to aim for the ready-to-eat section. Packaged food is safe and easy to consume. You do not run the risk of quality with such food. So pick up canned juices, packaged meat, ready-to-cook curries and so on.
Shop for cereals & eggs – On most days you will feel like giving up on cooking and crave for some simple food. For such days, buy some packets of cereal and sufficient eggs to last you a week or two at least. This will also help you stay healthy and fit.
Do not forget accompaniments like sauces/butter/spreads – Now that you have your major food items sorted, head to the sauces section. Pick up a couple of bottles – depending on your family size – of your favourite sauces and spreads. Do not forget the bread to go with it. Make sure you check the expiry date of these items.
Pick fruits & vegetables with a greater shelf life – Pick up apples, cabbage, beetroot, carrots, onions, garlic, potatoes, pumpkins and the like. With the proper storage technique, these fruits and vegetables will last you almost a month.
Stock up on sanitaries – Yes, head straight to the sanitaries section after you sort your food. Stock up on toilet paper rolls, home cleaning products, sanitary napkins, and hygiene products. But make sure you do not empty the racks. Please be mindful.

After shopping and coming back home: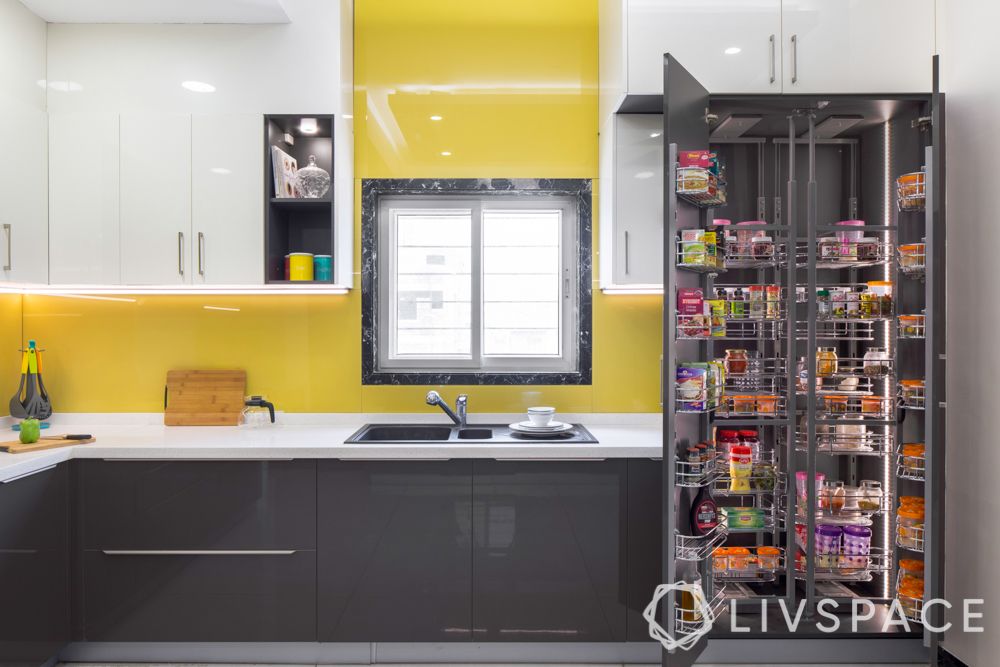 Now that you have everything and you fought your way to the billing counter and home eventually, do not just throw your shopping bag aside. Remember you have perishable items in your bag and things that would require refrigeration. Please follow these last steps to make sure your coronavirus grocery shopping list was a success.
Now your freezer is your best friend – Make ample space in your freezer now. And we mean deep freezer. All the items that you picked up and intend to store for a while, should go into the freezer. This will ensure freshness for a few weeks at the least.
Store everything in the right place – Place everything where it belongs. Like sanitaries in the bathroom, fruits and vegetables in the fridge, grains and other related food items in the tall unit or pantry unit. Once you do this step, you will have a clearer picture of what is kept where and you will know when you need to restock.
Some things to keep in mind:
Go to the grocery store only if you're feeling absolutely fine
Children, older adults and individuals who have a history of chronic illness should avoid stepping into a grocery store or anywhere outside
Make less frequent and large shopping trips
Go early in the morning or later at night to avoid huge crowds
You need not wear a mask or gloves to the grocery store
Wash your hands before shopping and immediately after you finish your grocery shopping
Apart from all of this, please keep in mind that being mindful and kind is important. If you see an elderly person shopping at the store, please allow them to go ahead of you. Alternatively, before you head to the grocery store with your coronavirus grocery list, if you know anyone in your building who cannot step out, especially older people, please take their list with you too. Gratitude is the key in these trying times. We hope you now know what to buy!
Check this out if you still haven't: WHO & Other Experts Recommend These Steps to Clean Your Home. Stay safe and healthy!
Send in your comments and suggestions.