The site of meal preps, quick snack fixes and conversations as the food cooks, the kitchen is one of the most used spaces in a home. It's no wonder, then, that it can also quickly become an eyesore. Even if redecorating doesn't fit into your future plans or budget, here are some tips for kitchen makeovers that don't cross the ₹5,000 mark!
Idea for Kitchen Makeovers #1: Give it a Lick of Paint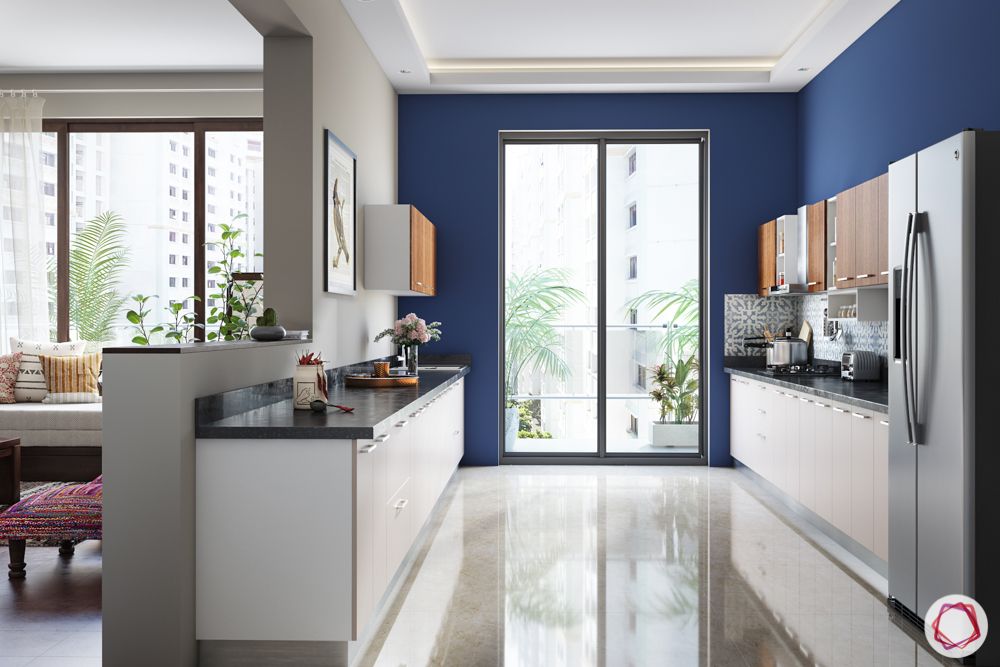 A fresh coat of paint will do a dull kitchen a world of good. Since a lot of splashing and spilling is bound to happen, the best paint for your kitchen interiors is one that can be easily wiped down and doesn't stain. For a fresh look, choose the same colour your walls were before. For a bold, dramatic change, pick out colours like teal or orange and paint over your backsplash or wall.
Market price range: ₹400 onwards
Idea for Kitchen Makeovers #2: Switch Out Your Jars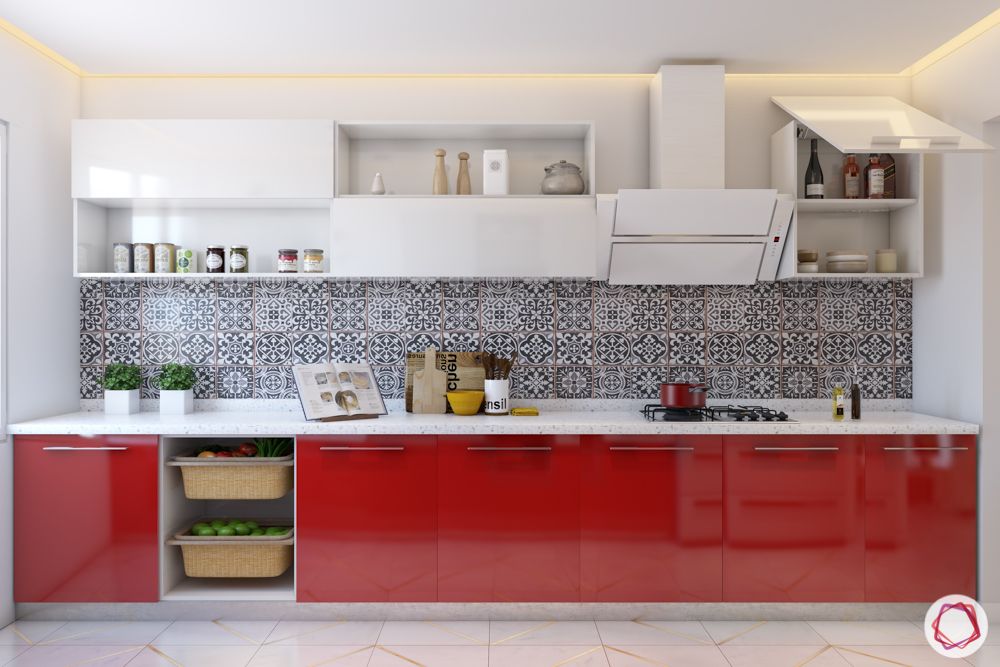 When it comes to storing food and condiments, it's common practice to skimp out and settle for basic jars and boxes. For a quick kitchen makeover that upgrades your kitchen's look a la kitchen design images, consider switching out unsightly jars for glass jars with cork lids, mason jars or wooden boxes. This works especially well if you display your jars out in the open. Consider investing in a complete set of durable, water-proof and airtight jars that are functional and pleasing to the eye. You can pick up some nice vases from All Home Living for your kitchen.
Market price range: ₹199 onwards
Idea for Kitchen Makeovers #3: Hang Up Decor Pieces
An inexpensive yet interesting way to approach a budget kitchen makeover is to use decor and accent pieces. Hang a few plants in macrame holders or nail neat picture frames to the wall. Ceramic fruit wall hangings are a great way to stay bang on theme as well. Do consider the space you assign to these pieces- they should be placed visibly but away from the actual workspace so your cooking isn't hindered. Check out Fourwall for the prettiest artificial planters!
Market price range: ₹350 onwards
Idea for Kitchen Makeovers #4: Upgrade your Lighting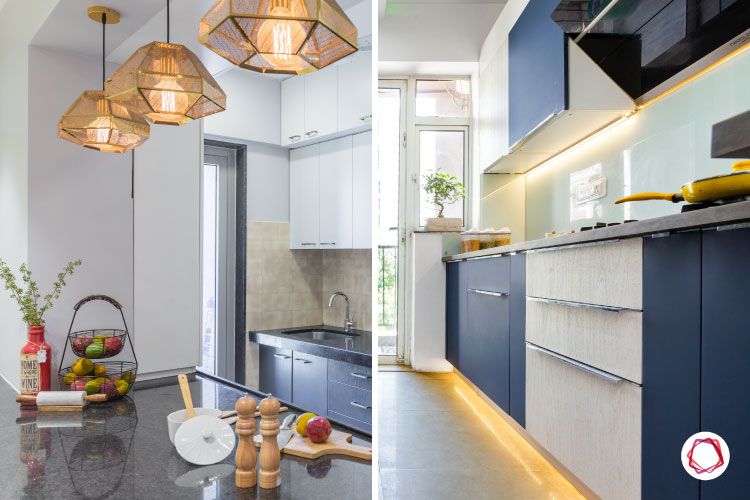 A kitchen needs functional lighting, but that doesn't mean the fixtures have to be boring! If you have enough vertical space, affix pendant lights onto the ceiling for an instant decor upgrade. This ambient lighting is your main source of light, so make sure the bulb is bright and energy-efficient. For task lighting, add LED strip lights to shadowed recesses along the countertop. Check out Philips and Visco for their amazing collection of lights.
Market price range: ₹799 onwards
Idea for Kitchen Makeovers #5: Dress Up Your Wall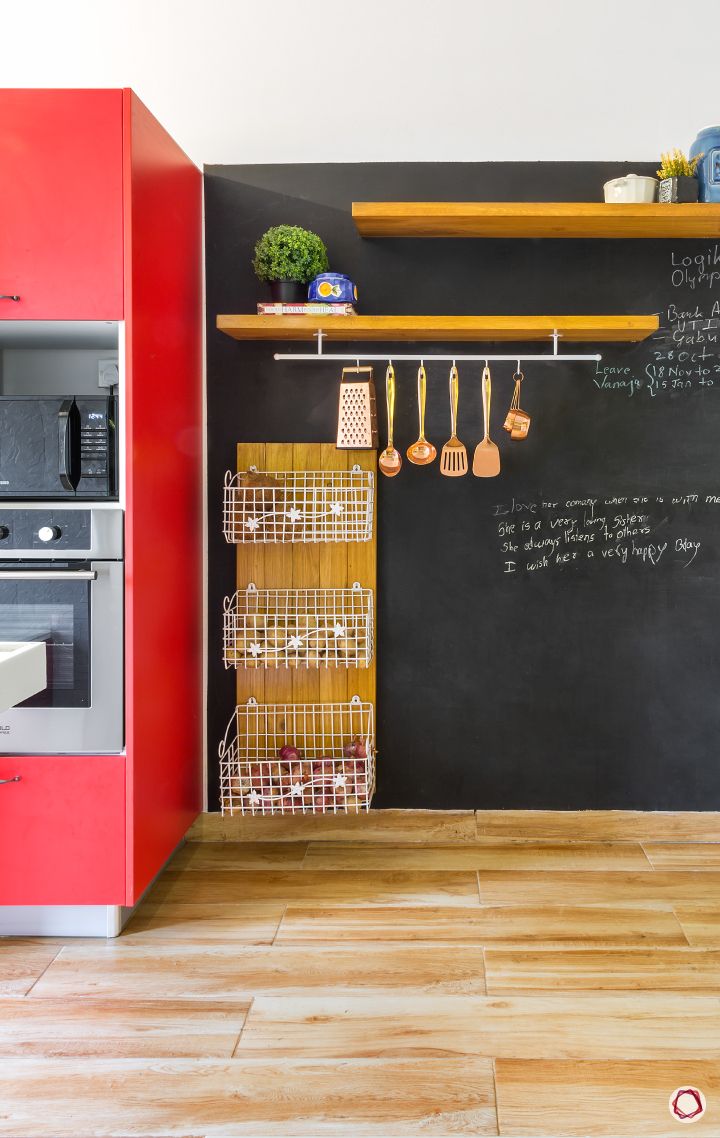 … with chalkboard paint! Not only does chalkboard paint turn a plain patch of a wall into an eye-catching element worthy of kitchen design images, but it's also functional since you can use it to jot down menus or a hasty grocery shopping list. If painting is not up your alley, you can replace it with some removable chalkboard wall sticker strips. Check out Decornation for a variety of wall shelves.
Market price range: ₹350 onwards
The kitchen is an integral part of any household- implementing these creative kitchen makeover ideas will give it an instant facelift without breaking the bank.
Also, take a look at this for more inspiration: Designers Dish on Ideas for Your Kitchen Upgrade This Year.
Send in your comments and suggestions.