Backsplash has moved to much more than a splash-protectant material for your kitchen. It adds to the aesthetics and can give you a perfect setting to cook in. So here are some materials options for kitchen tiles you may want to consider before you make your choice.
Ceramic Tiles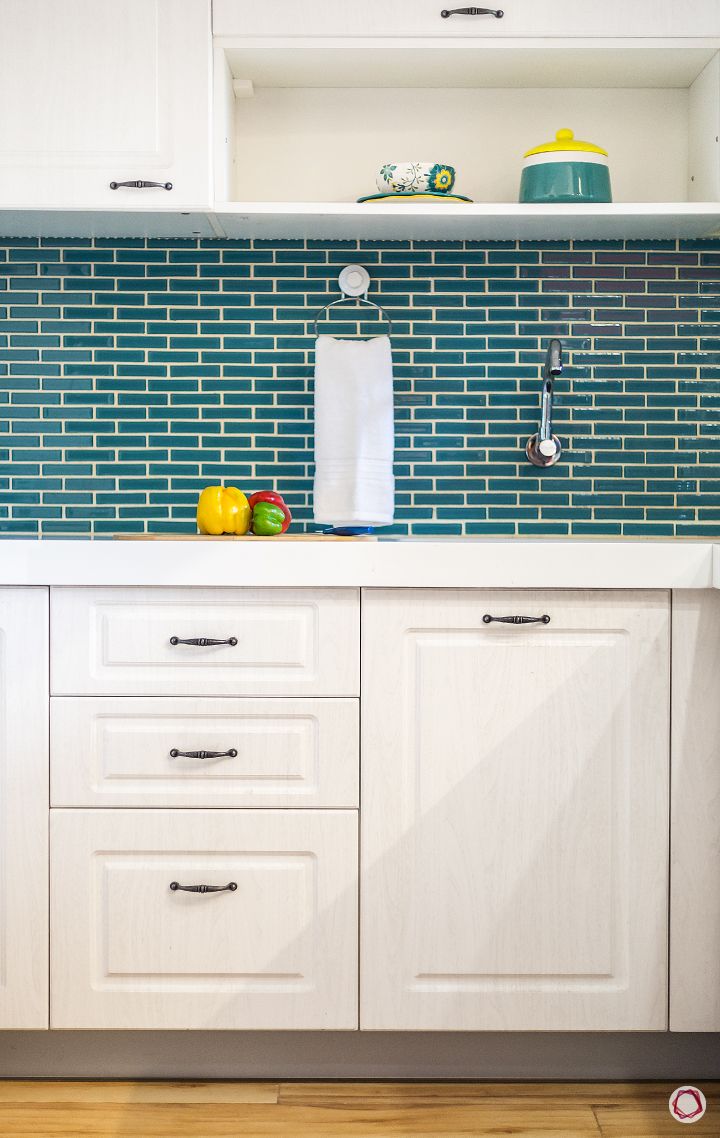 The most affordable and customisable kitchen backsplash option is the ceramic tile. Available in many prints, patterns and sizes, they can also be painted to give a unique look. However, you may have to clean it regularly to remove dust and also clean the grout between the lines.
Price: ₹40 onwards per sqft
Mosaic Tiles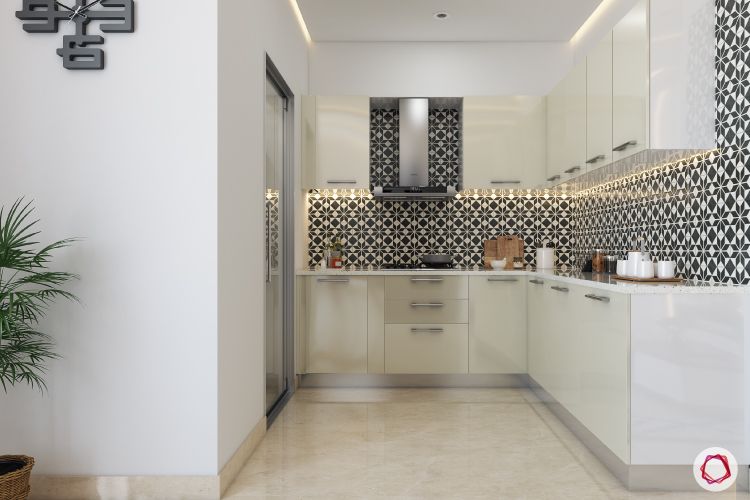 Tiny though they might seem, they can have a beautiful impact on your kitchen aesthetics. The best part is that you can create a customised design using coloured tiles. They are not prone to damage easily as their size is small.
Price: ₹40-80 onwards per sqft
Glass Tiles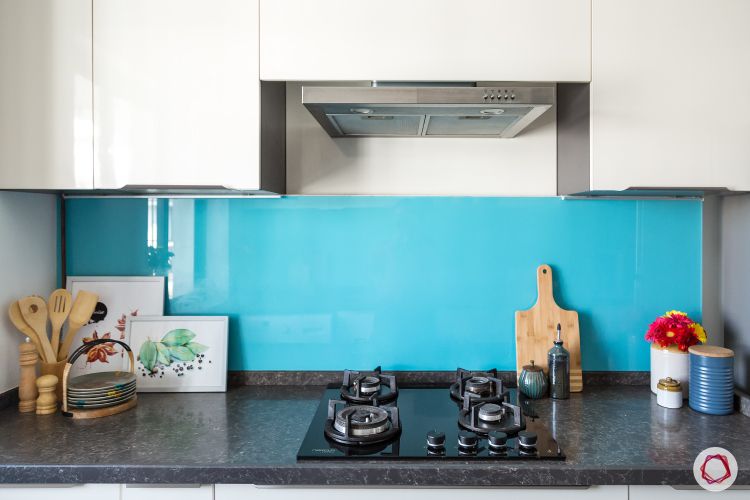 Make some heads turn by installing glass tiles for the kitchen backsplash. These are not just eye-catchy but easy to clean due to the smooth surface. With proper care, you wouldn't have to worry about any damage. You can choose to install it completely with glass or do it in sections. Glass painted options are also available in the market.
Price: ₹150 onwards per sqft
Copper Tiles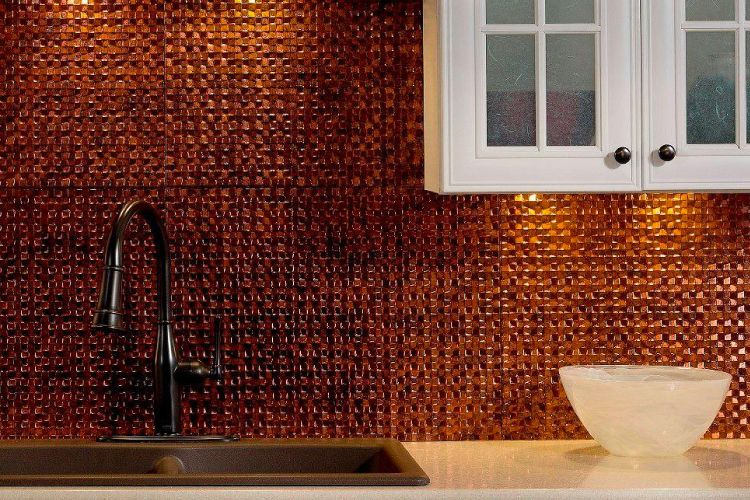 With a unique pattern and colour, copper can drastically change the vibe of your kitchen, adding a beautiful shine. It's not just the tiles, you can go for the copper coin design or an embossed design for an eye-catchy look. However, copper tends to lose shine after a certain time and polishing is recommended.
Price: ₹200 onwards per sqft
Stainless Steel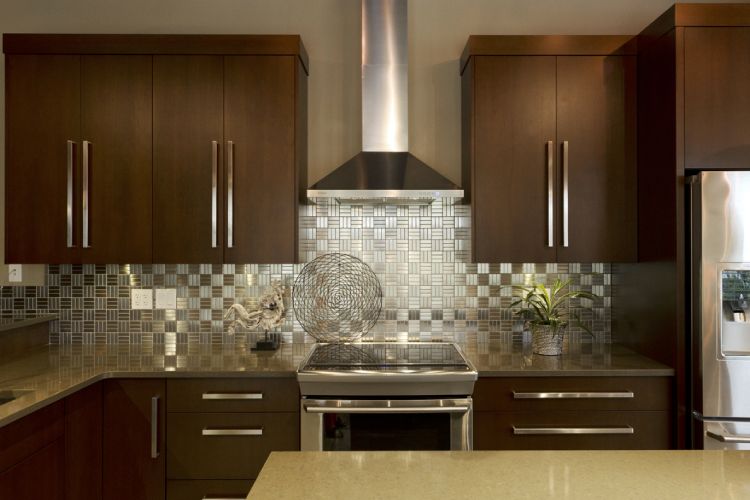 You would have seen stainless steel backsplashes in restaurants and other large-scale cafes. However, its popularity is spreading to home interiors too. They are heat resistant and durable. You wouldn't have to worry about grime in joints or cracks in the tile.
Price: ₹110 onwards per sqft
Stone Tiles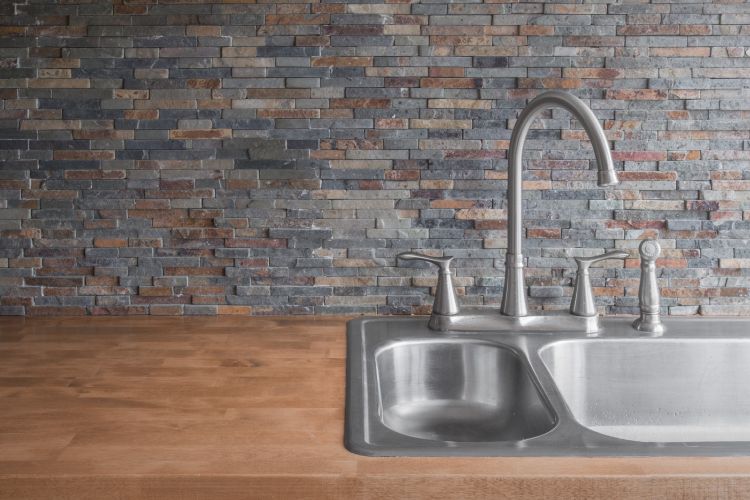 A sturdy material to give a rustic look to your kitchen, stone backsplash is also a durable option for you. If you're not comfortable with actual stones, go for engineered stone like quartz which is easier to install. There is no need to worry about fractures or damage of any kind with this material.
Price: ₹65 onwards per sqft
Marble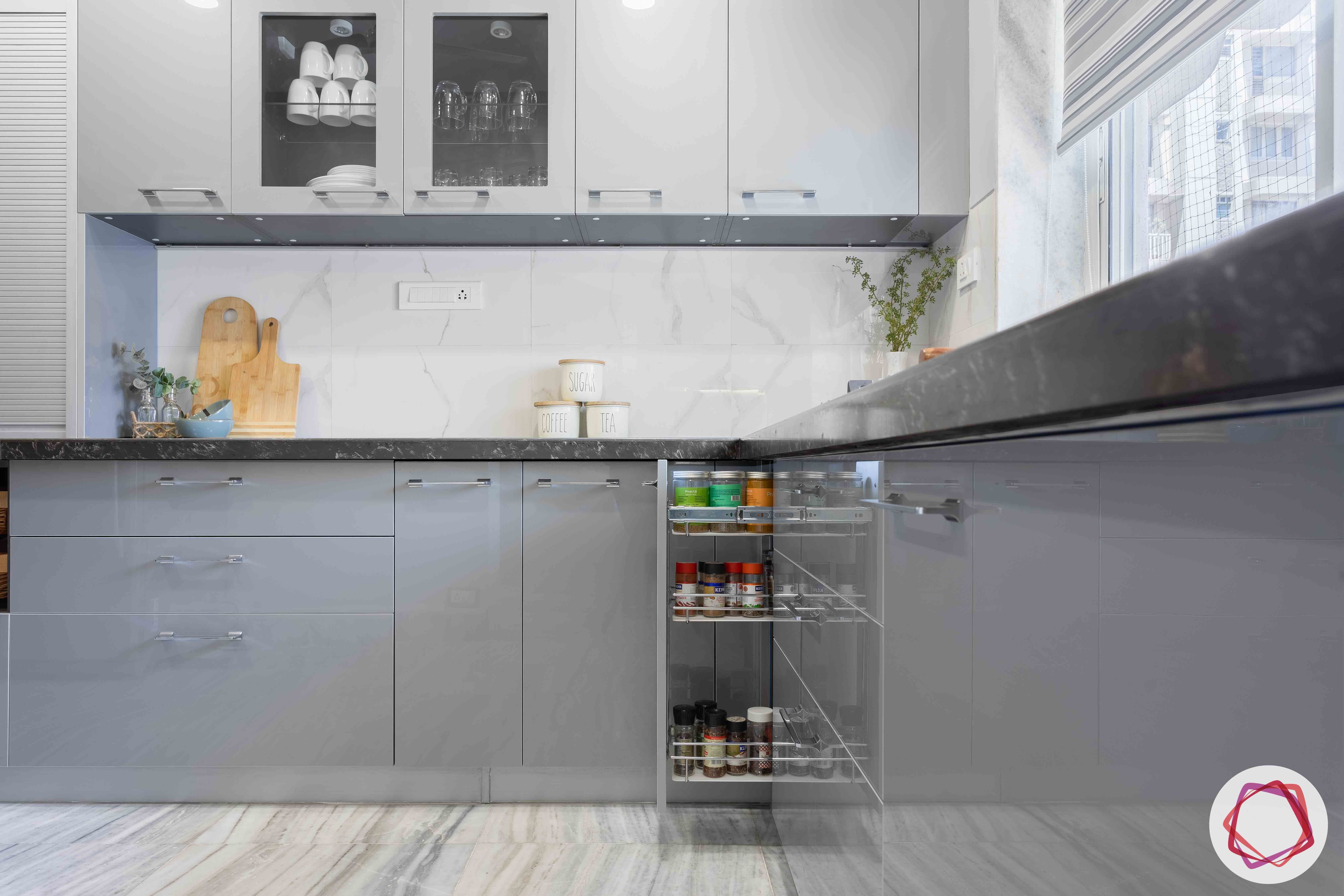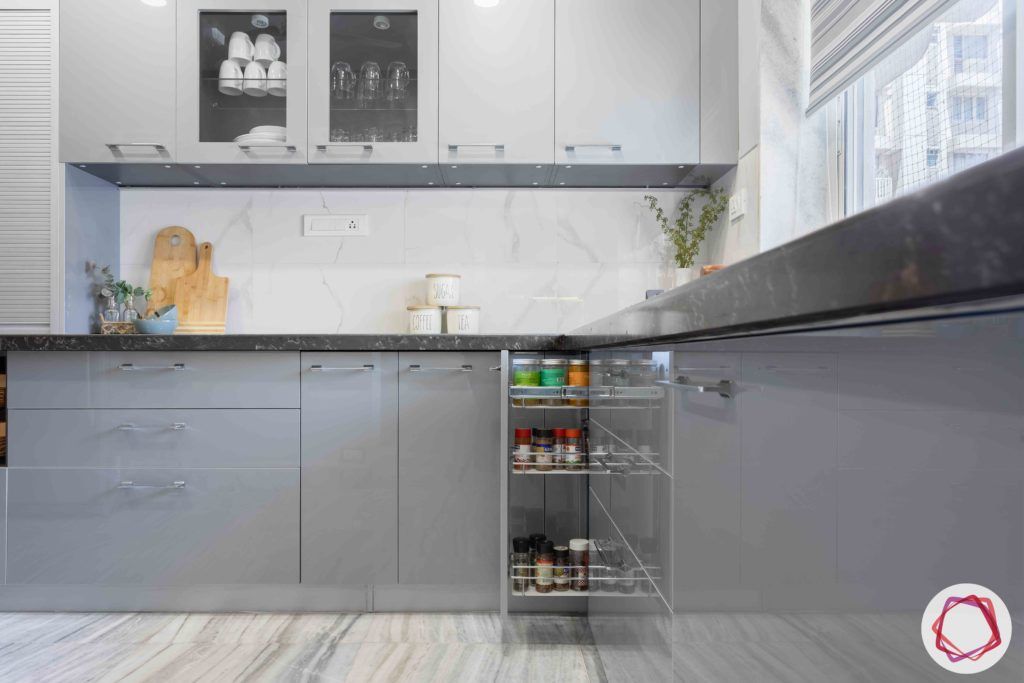 Marble is a classy way of adding charm to your kitchen. Not just with aesthetics, but the smooth finish is easier to maintain as it has fewer joints when compared to tiles. However, it is prone to stains and needs regular sealing and waxing. Also, this is an expensive choice and is irreplaceable as every marble slab is unique.
Price: ₹250 onwards per sqft
Granite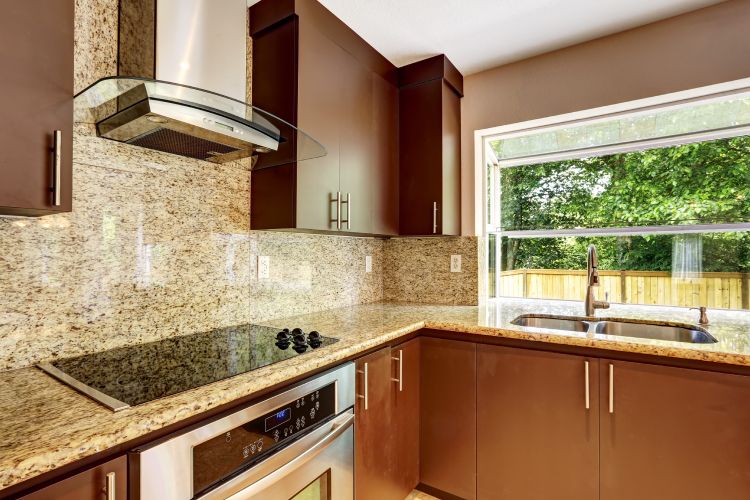 No heat, acids or abrasives can harm a granite backsplash, making it the toughest material in the market. For those who love a maintenance-free backsplash, this is the one. However, the pricing is expensive compared to other tiles, and needs sealing and to make it stain-resistant.
Price: ₹200 onwards per sqft
Wood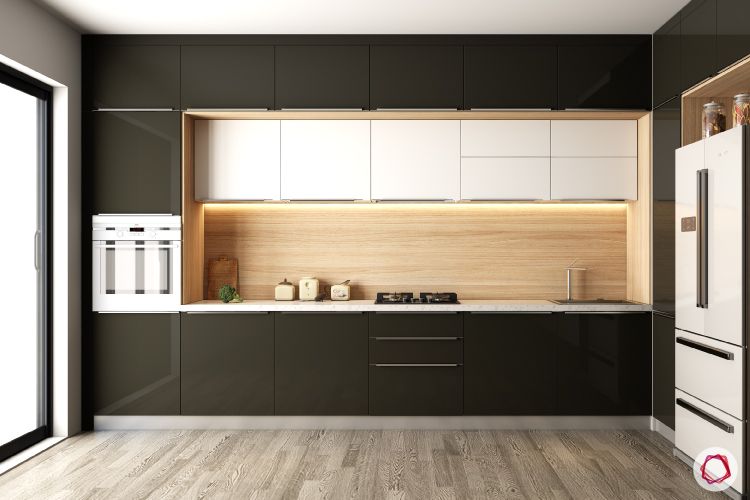 For a warm look in the kitchen, you can go for a wooden backsplash. However, wood is not a recommended backsplash because it is prone to fire hazards and can expand when exposed to water. Yet, it can add a stunning contrast to any colourful kitchen cabinet.
Price: Varies based on customisation required.
Blackboard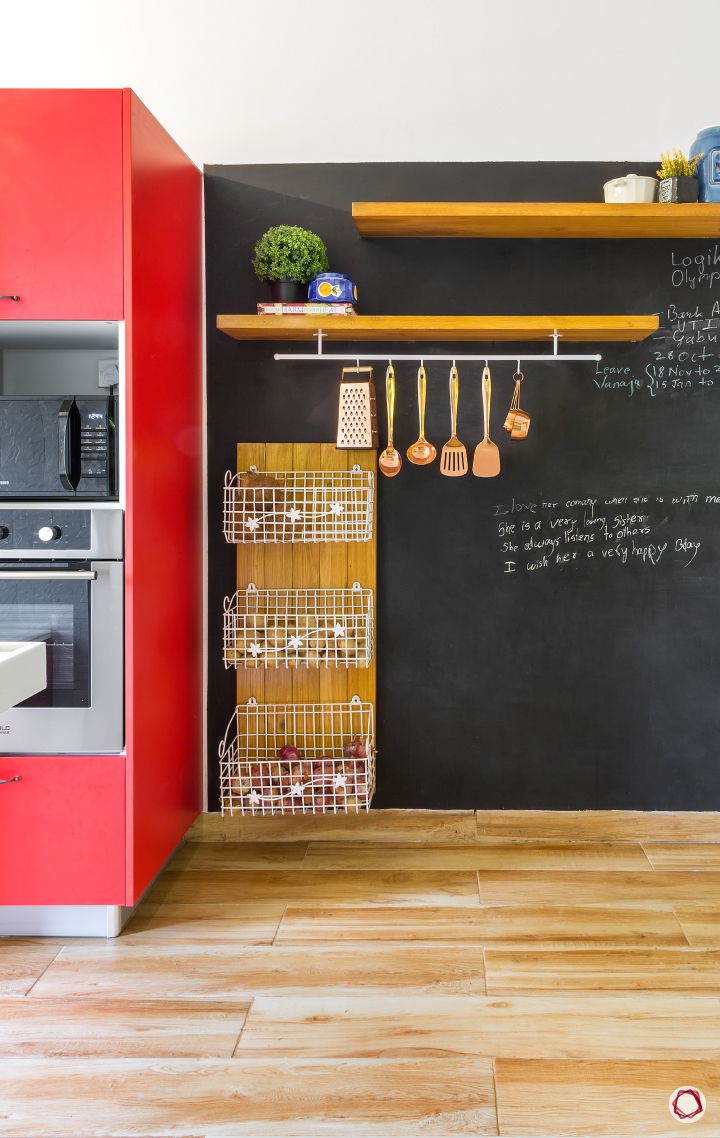 If leaving notes on your refrigerator is your habit, why not have a blackboard for a kitchen backsplash and write notes on it? As a material, backboards are not expensive but they are extremely functional. It can also add an edge of novelty to your kitchen.
Price: Rs 75 per sq ft.
Now that you have options more than just the normal ceramic tiles, you can go find the best pick for your kitchen backsplash. Also read The Most Popular Countertop Options.
Send in your comments & suggetions
**Prices mentioned here are merely indicative of market averages and may vary based on the location and requirement.
Check out kitchen design ideas: