There is no better time than now, to say that prevention is better than cure. With the novel coronavirus outbreak at its peak across nations, we must take some corrective measures to protect ourselves. India is put under lockdown for 21 days to contain the spread of coronavirus and avoid entering stage 3 of this fast-spreading virus. While we all know the basics – wash, sanitize, cover up – it is important to take some extra preventive steps. We have prepared a list of dos and don'ts for you and your family and we urge you to follow these coronavirus precautions at home.
Let's dive into the do's first: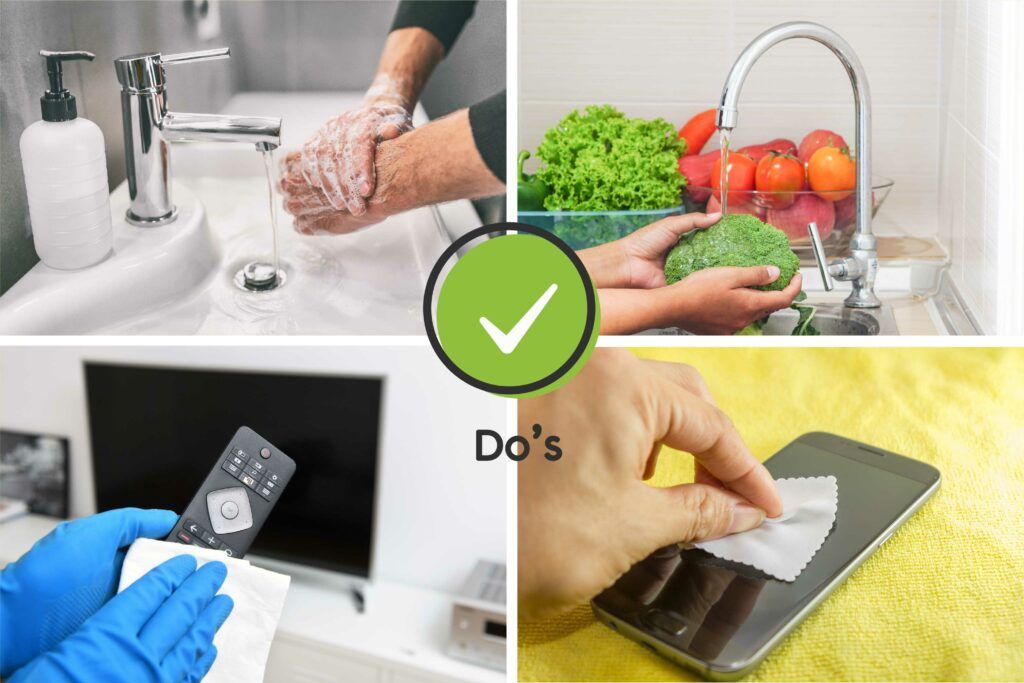 We all know that we have to follow social distancing, religiously. Be it at home or outdoors. It is best to maintain at least 2 feet distance from others. But with the lockdown in place, it is natural that you will have to move out to buy essentials every now and then. While most shops have been advising their customers to maintain distance, you should be careful with the things you buy too. There are so many surfaces and objects that we touch in daily life without realising the germs it carries. Here are some do's that you must follow:
Wash milk bags the moment you get them home: One of the essential commodities available even during lockdown is milk. Make sure you wash the milk packets thoroughly with soap and water when you reach home. After you are done, do not forget to wash your hands.
Keep a separate tray for couriers: Let's face it, you might not be able to avoid couriers or packages altogether. To keep yourself safe, get a tray for this purpose only. Courier persons can place the envelope/package in the tray for delivery. This will avoid unnecessary contact with outsiders and your package for the time being. The courier may then be left untouched for at least 24 hours before you open it.
If you have house help coming in, please instruct them not to touch the door knob: While we understand that they are doing their best to come home and keep our homes clean, it is essential to follow some hygiene rules here. On entering the home, you should ask them to wash their hands with soap and water thoroughly, before touching anything else. After that, please wipe the calling-bell switch with a cleaning agent.
Wash all fruits and vegetables once you bring them home: While it is advised to consume fruits and vegetables rich in vitamin C, you cannot forget that they travel a long way before reaching your local market.
Clean remotes and phones: Remotes, phones and keyboards are the most highly contaminated things at home. Clean them at least once a day using a good cleaning agent. Unknowingly we touch these things very often and do not realise the germs that we contract from them. This is one of the most important coronavirus precautions at home.
Discard/wash clothes properly after coming back home: We understand that you will have to move out to buy essential household items. But do not forget to come back and immediately put all your clothes for wash. Make sure you add a few drops of dettol in your tub. This will ensure that you clean your clothes properly and free them of germs. Also, post this, take a bath to clean yourself completely.

Onto the don'ts now: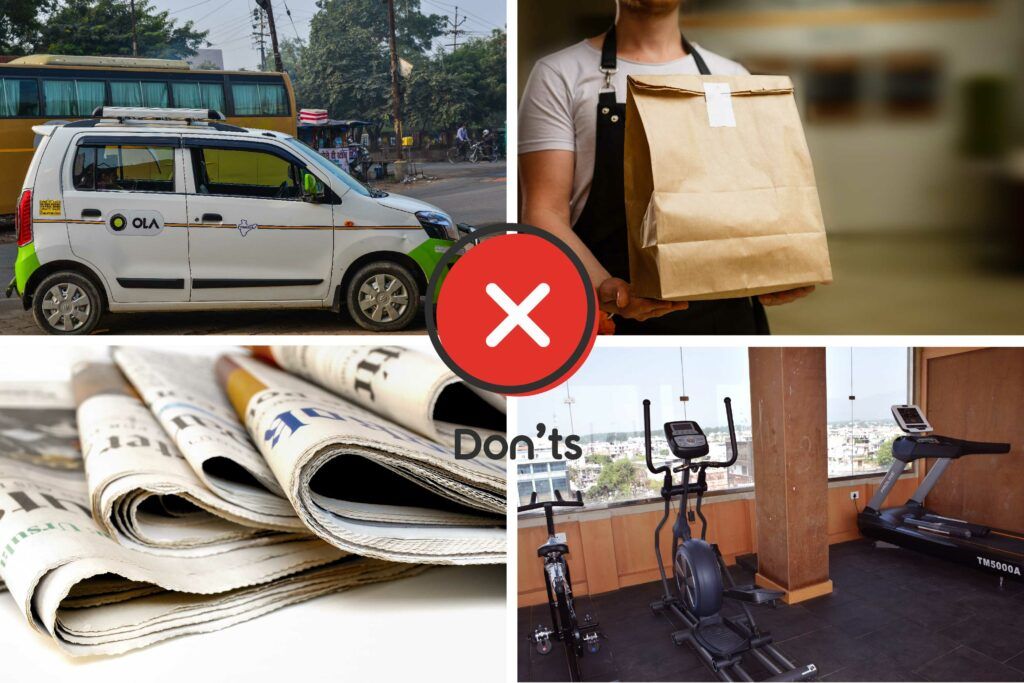 While you follow the dos, there are a few rules that you must follow, regarding what not to do. It is important to make a note of the following points:
Try to avoid online orders: While we understand that it might not be possible to avoid it altogether, we must caution you. With online orders, you run the risk of inviting outside germs home. Avoid getting Swiggy, Zomato, Big Basket, Flipkart, Amazon etc, as far as possible. Instead, spend some time learning new recipes and try out some fun dishes at home!
Consider cancelling Newspapers: Yes you heard us. Some experts believe that newspapers may be a potentially dangerous surface, while others say it's not. Therefore, until we fight coronavirus out of our country, please avoid getting newspapers. Opt for the digital version instead.
Avoid gyms, swimming pools and other common exercise areas: While your gym outside might have shut doors, your community gym might still be running. But it is essential to avoid going there at all costs. Surface contact or air-borne contamination is inevitable in such places. Similarly, please avoid the swimming pool and parks. This is one of the most important coronavirus precautions at home.
Cancel tuition, dance/music classes: This applies for all the classes happening in your neighbourhood as well. Instead, opt for online sessions that allow you to continue with your passion, yet avoid any risk of contracting the coronavirus.
Most importantly do not touch hands anywhere on your face: While we all know the importance of washing our hands at regular intervals, we should also understand that touching our faces is equally risky. Even though you just washed your hands, it is not safe to touch your face unnecessarily.
Senior citizens & kids must not not venture out: As difficult as it may be, the elders and kids at home have to stay home at all times. Since their immunity is the weakest and the coronavirus attacks such people first. Encourage them to take walks on the terrace or at home.
If you follow these rules strictly, then we ensure that you and your family will prevent the virus from entering your homes. Also, read this for more information: WHO & Other Experts Recommend These Steps to Clean Your Home.
Stay indoors and stay safe!
Send in your comments and suggestions.