Your garden or the balcony is the only place where you can experiment completely, with little things. We totally love it when people invest some creativity into decorating their homes by taking up some small projects. Yes, we are talking about DIY! If gardening is your thing, then you should definitely take a look at these DIY planters for your garden. They are fun, easy to make and add a personal touch to your garden
Take a look at these super quick options for creating impressive planters.
DIY Planters Idea #1: Keep it Caged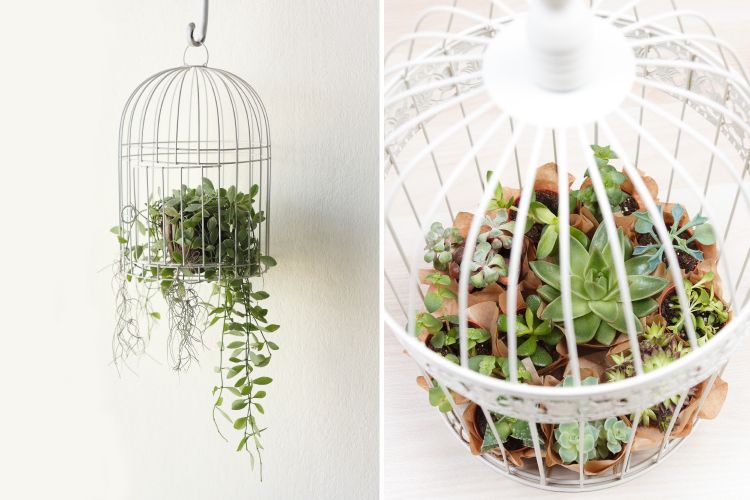 This one's inspired by the lovely cage done up with fairy lights in Wake Up Sid. Well, you can also turn it into a DIY planter! If you do not already own a birdcage, then you could get it from the store and paint it in your favourite colour. Next, place a pot of your favourite flower or plant in it or even get a bunch of succulents! Your very own birdcage planter is ready. You can hang it in your balcony or garden to create a dreamy ambience.
DIY Planters Idea #2: Boot 'em!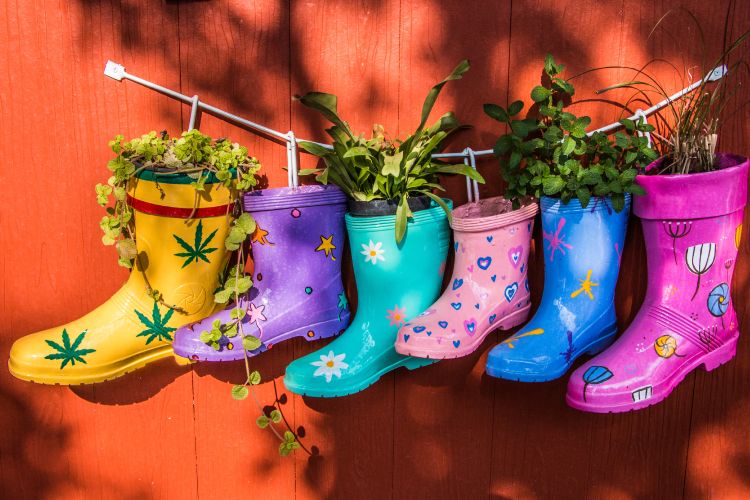 As kids we all owned gum boots that we wore to school on rainy days, right? Well, if you still have them lying around then you should totally use them as planters for your home garden. Just look at how quirky and colourful they look! Pick up some boots and some paint brushes, and start painting them in various colours and designs. Fill them up with mud and sow the seeds of happiness!
DIY Planters Idea #3: Recycle Wine Bottles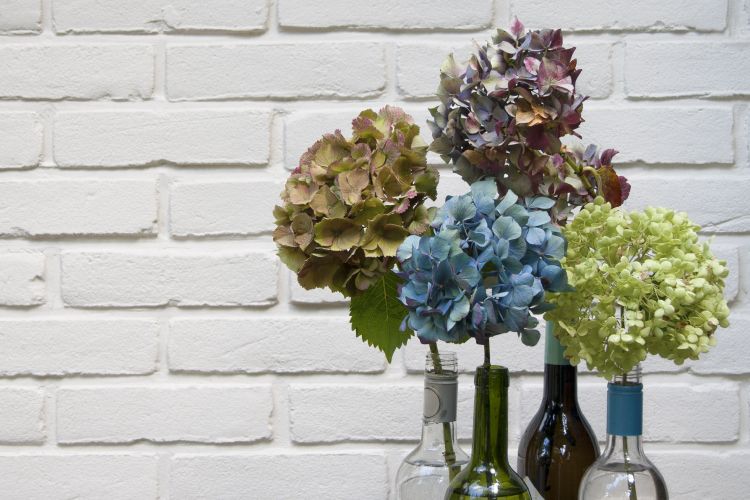 Stacks of wine bottles lying around home after parties and too pretty to be trashed? Fret not. Just pick those bottles up and carefully fill them with mud, stones or water. Grow your very wine bottle filled garden. If you're feeling a little more adventurous, then get those bottles cut and place or hang them horizontally!
DIY Planters Idea #4: Tyre Art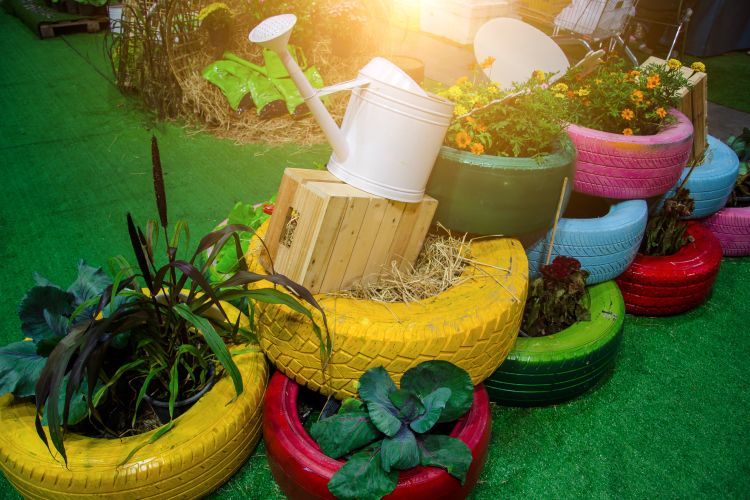 We bet this idea will have everyone complimenting you for your garden decor! Imagine how cheerful your terrace garden would look with tyres in myriad hues, with plants growing out of them. You can display all your flora in these easy to create and maintain DIY planters.
DIY Planters Idea #5: Reuse Tin Cans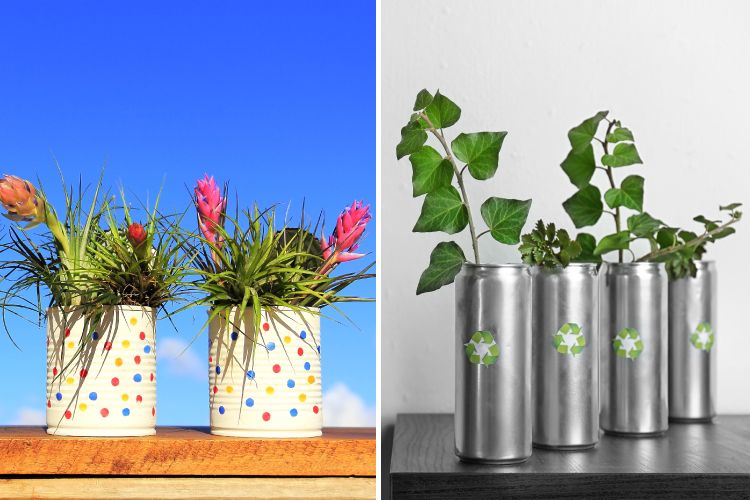 When you have a lot of empty tin cans at home, you can easily put them to use. Make some creative DIY planters for your flowers and plants with very little effort. Go cutesy by painting polka dots or keep it simple with just some ribbons tied to them. You could also use old beer cans to pot your plants. So cool, right? We love it too!
DIY Planters idea #6: Modify and Reuse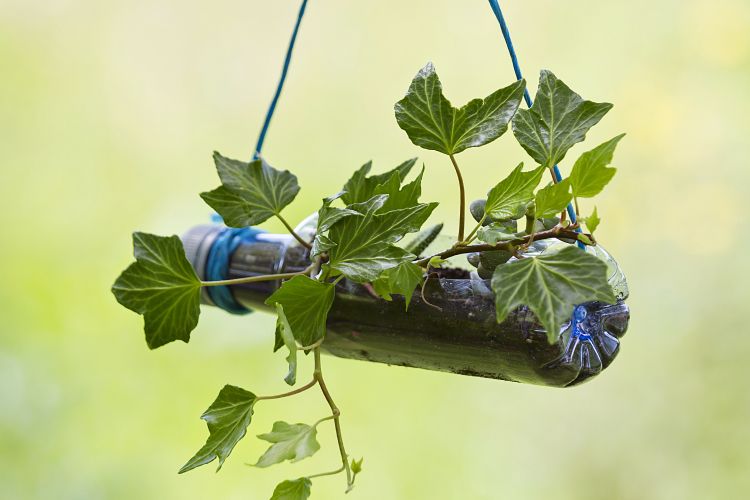 Are you someone who just cannot imagine life without sodas and packaged drinks? Have heaps of those plastic bottles lying around at home? Instead of polluting the environment, reuse those plastic bottles as DIY planters. Cut out a section of the bottle from the center and fill it up with mud. Sow the seeds and hang them in your garden amidst abundant sunlight and air. You will love the result!
Combine these awesome DIY planters with some quirky balcony seating and watch the magic unfold! You will love spending time in your gardens more than ever. Let us know in comments what you feel about these ideas. Got some other fun DIY planter ideas? Tell us!
If you're looking for good indoor plants, read our suggestions here!