Summers are approaching and this is probably the perfect time to transform your walls into an indoor oasis of flora with wall planters. Greenery always has a positive impact on your mind and body. Wall planters are your best bet if you don't have the luxury of big balconies or gardens.
Read this quick guide to know where and how you can introduce a green wall inside your homes.
Wall Planters Tip #1: Location Essentials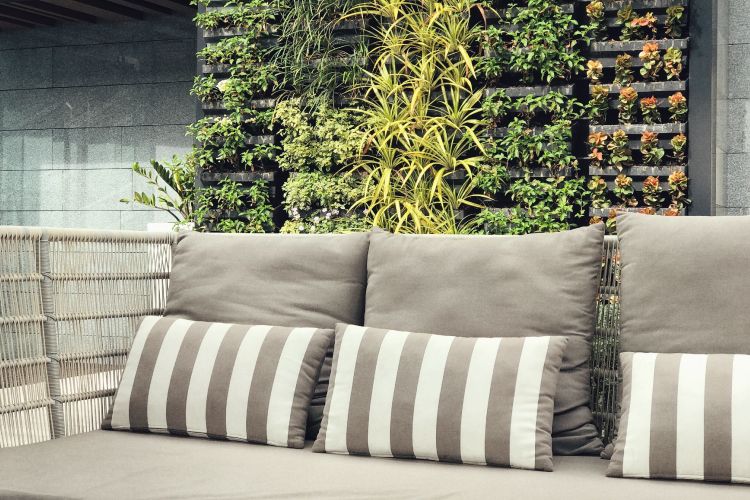 The first thing you need to think about is the location or the placement of the vertical garden. There are so many places at home that can wall planters — living room, dining room, bathroom and so on. Try and select a spot that enjoys a lot of natural light or supplement it with plenty of light fixtures. Make sure you are ready to see plants all over that area for a long time!
Wall Planters Tip #2: Consider Display Options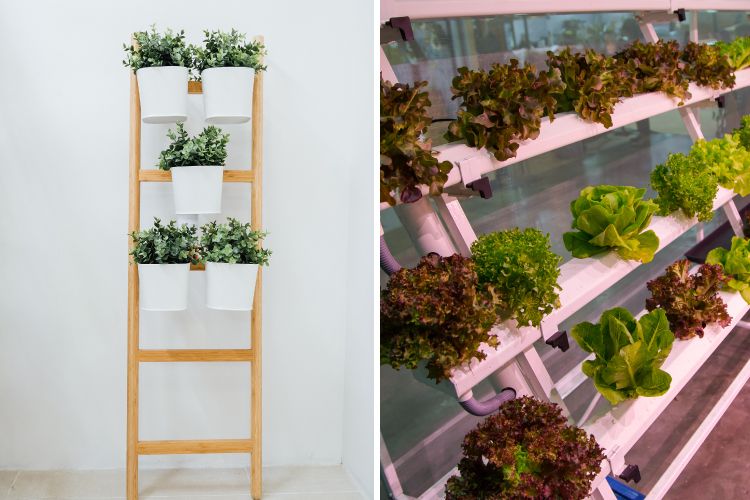 When it comes to wall planters inside your home, you have a variety of options to mount or hang the plants. Living walls, as they are also known as, can be created using a lot of ways. You can use DIY your own frame for displaying plants or buy the readymade versions available in the market. You can also go for individually potted plants that are spaced out or go for a full blown green wall with some professional help. Make your choice and see how plants can infuse your interiors with freshness!
Wall Planters Tip #3: Choose the Right Plants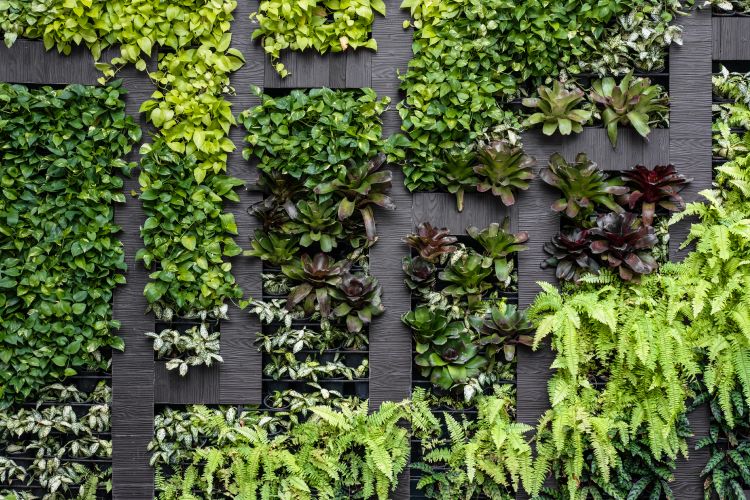 For indoor living walls that receive a lot of natural light or artificial light, it's very easy to select plants. You can play around with the colour palette of your vertical garden since you will have so many options to choose from. But for the ones who do not enjoy all that light, you should go for plants that can survive without light. Select plants like Snake Plants, Peace Lily, English Ivy and so on. You can also experiment with Indian herbs if you like! Here's a list of 10 easy-to-grow indoor plants.
Wall Planters Tip #4: Maintenance is Key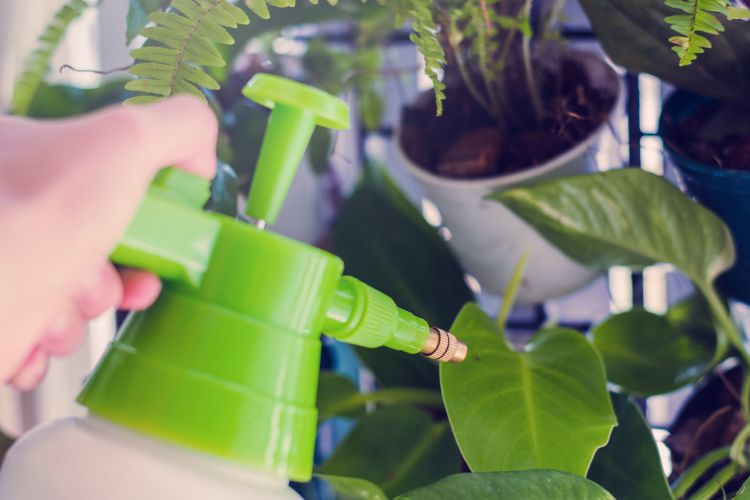 You should always keep in mind that maintaining a vertical garden is no mean feat! If you have a self watering system in place, you do not have to worry all that much. Alternatively, do consider taking the pots out into the open and do some gardening, snipping, cleaning and watering. Keep in mind not to overwater the plants and stick to plants that require same amount of light and water.
Wall Planters Tip #5: Keep Extras Ready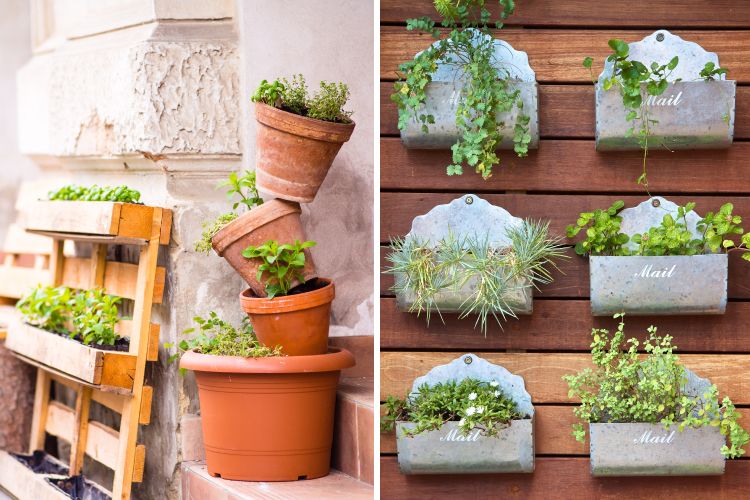 Regular and normal wear and tear is always a concern with indoor living walls. Of course, some green plants will die out, so always consider keeping extras handy. You do not want unsightly gaps in your vertical garden to spoil the beauty of the place. Just plug in the new plants whenever the old ones die!
Wall Planters Tip #6: Cost Factor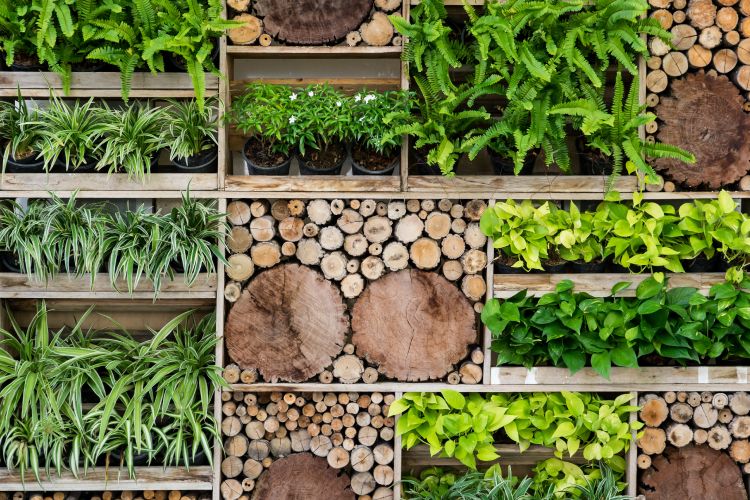 If you are thinking about the size of the hole that installing a wall planter would burn in your pocket, then you are in for a surprise! It varies between ₹650 per sq ft to ₹1,600 per sq ft, depending upon a number of factors like the system you choose, structure, location, design, variety of plants and so on!
Limitations
Wall planters are constantly a work in progress. They take up less space, are easier to harvest, and easier to maintain. However, they do have their own limitations:
– Put an extra layer of plywood (coated with water sealer); it takes more time but it will save you lot of money in the future.
– If you want to be extra careful, water them in the morning, put a bucket underneath and by the afternoon you will able to remove the bucket. If you get professionals in, they can install a drip system.
– The supporting wall must be able to withstand a lot of moisture. You can use polyethylene cloth to create a vapor barrier along the back of your garden if this might be a concern.
– If they are built too high, they can be difficult to maintain. Don't make them taller than you can reach.
Having a living wall means you are bringing nature into your home and positivity along with it. So, we say, go for it! Let us know if this article was helpful.