Are you peeking out into the world outside through your balcony, watching everything with wide eyes? Maybe it's the favoured spot for your home office, or your children to play. No matter what you want to using your balcony for, we've got flat balcony ideas to give your space a complete revamp. And the best part? You can do it all by yourself, or make it a family activity!
Flat Balcony Ideas #1: Planters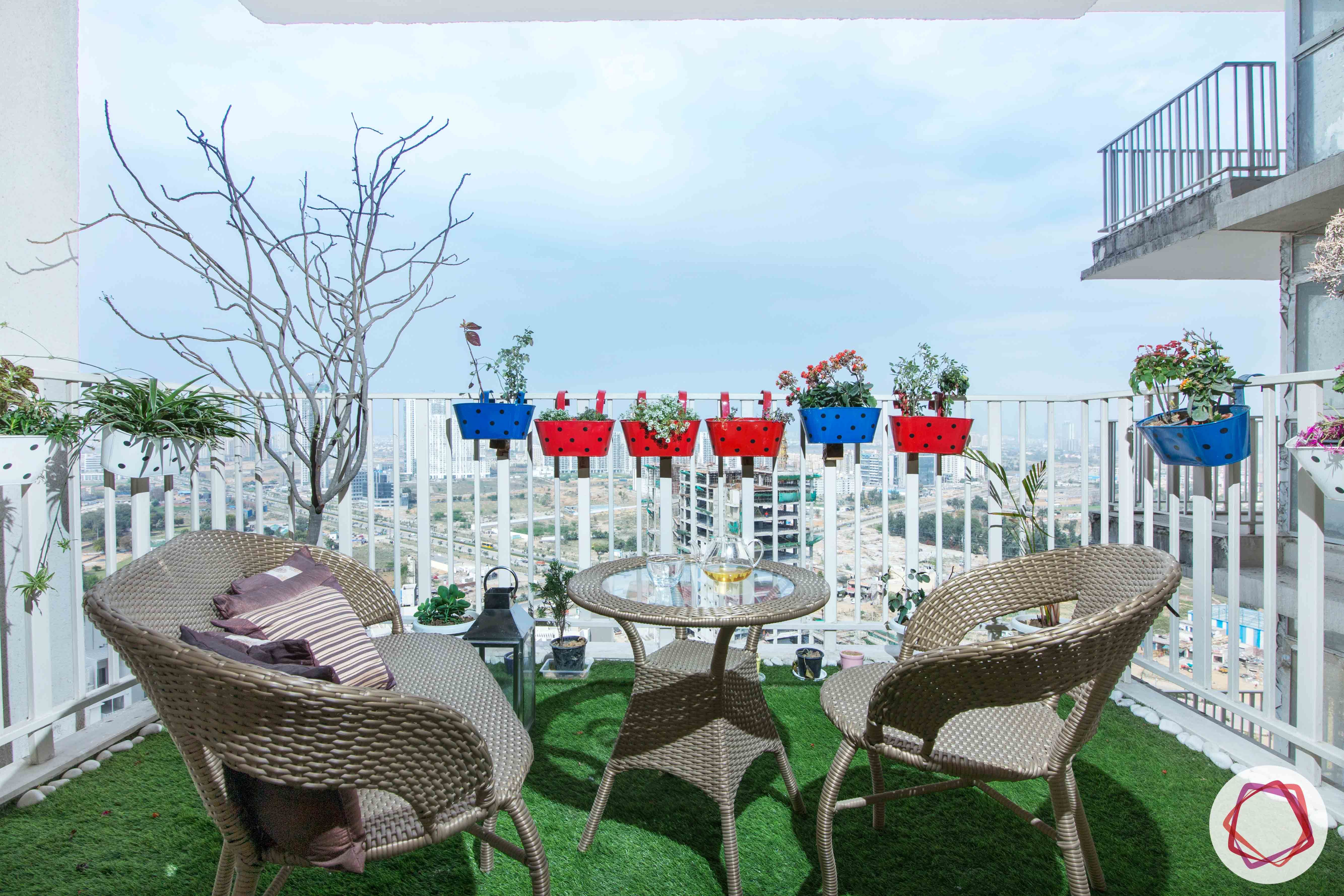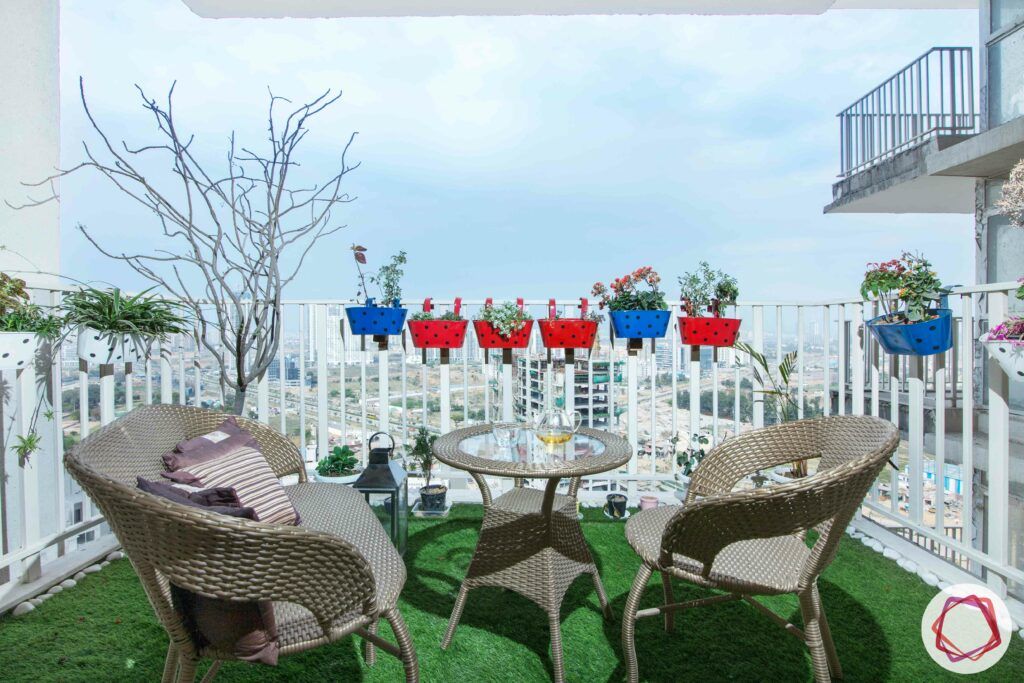 For a way to bring nature into your home without giving it a second thought, consider installing planters into your balcony and have fun with the arrangement! If you have strong balcony rods, you can plant cheerful flowers in colourful railing planters for a pop of colour. Bring your interior decor outdoors by getting planters in the same tones for a seamless colour palette. Brass planters or abstract-shaped ones add interest that extends beyond the plants you've chosen. When these planters fill your garden with greenery, you can't help but fall in love! You can find plants at Fourwalls.
Price of plants: ₹750 onwards
Market price of planters: ₹ 139 onwards
Flat Balcony Ideas #2: Bird Feeders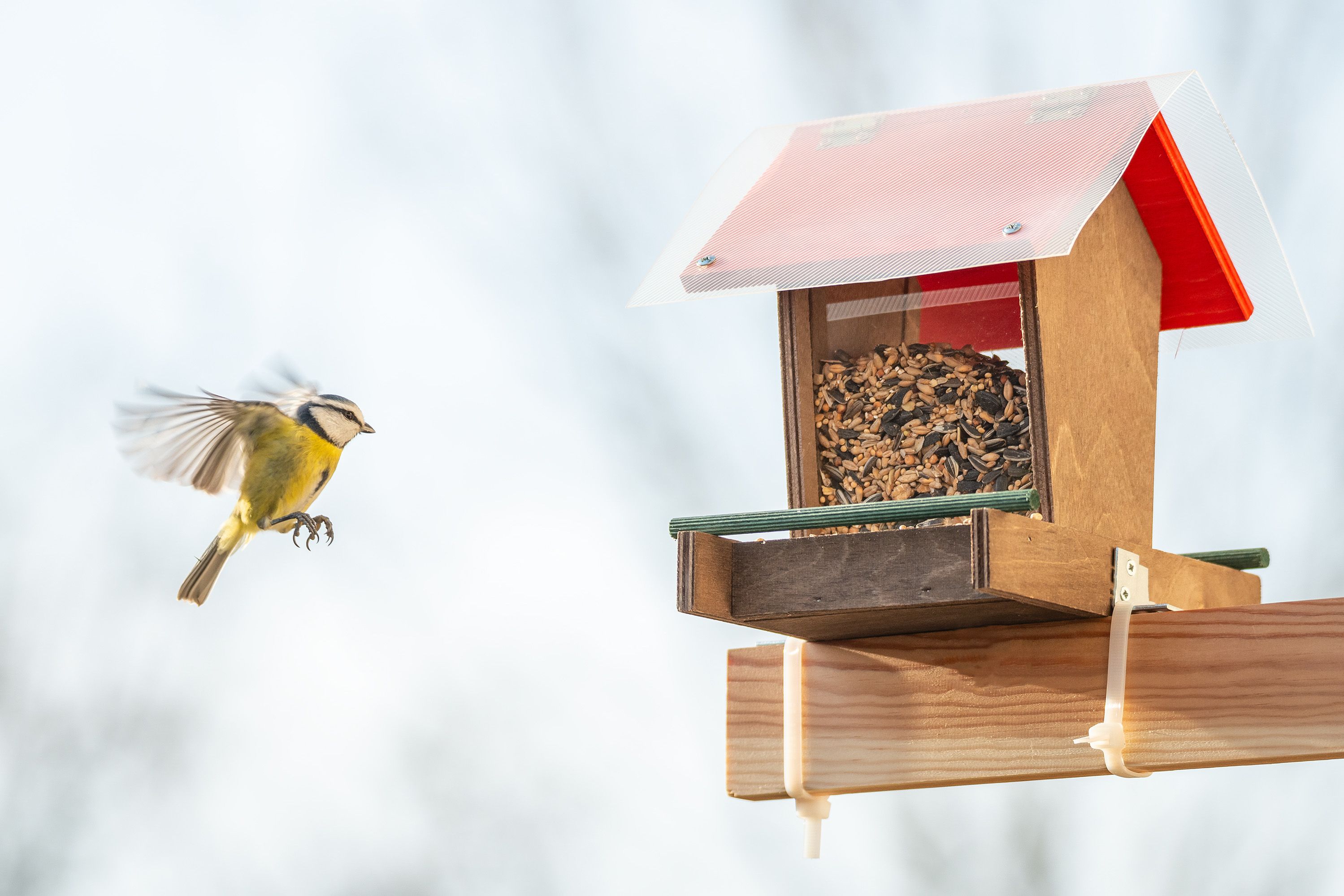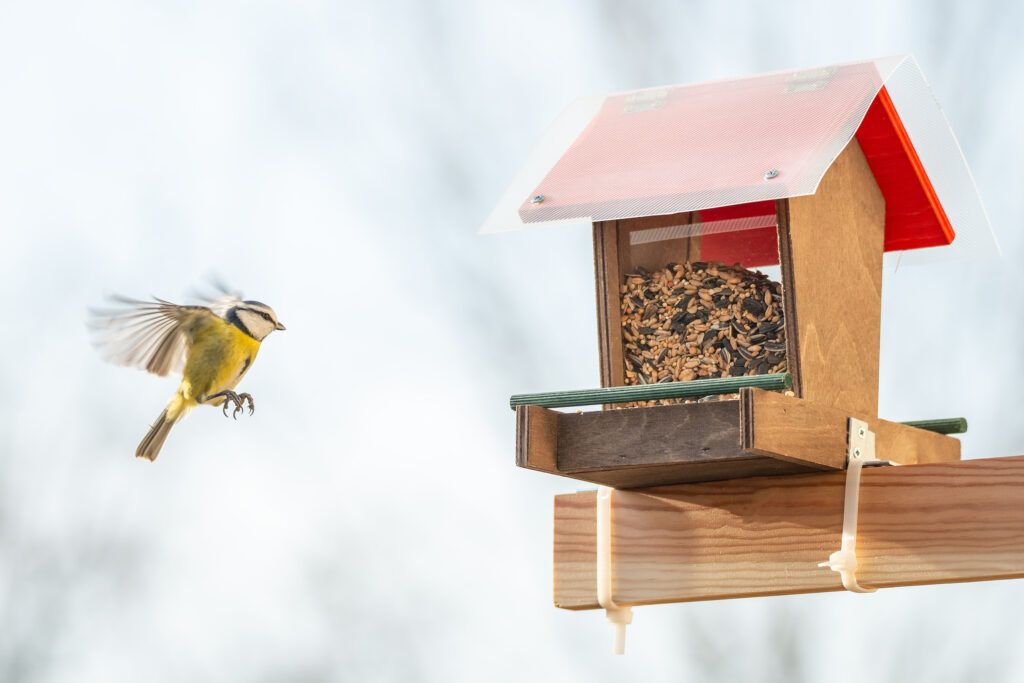 Despite living in high-rise apartment buildings, it's still very possible for homeowners (or renters!) to feed birds and transform your balcony into a little tropical paradise. Attach a simple bird feeder to the railing to take care of the basics– food and water. If you're on the lookout for something more complex, consider getting a birdbath or vertical feeder that doubles up as an ornamental piece when the birds aren't around. Simple tray feeders also get the job done without running the risk of falling off the balcony.
Price of Bird Feeders: ₹110 onwards

Flat Balcony Ideas #3: Fairy Lights or Lanterns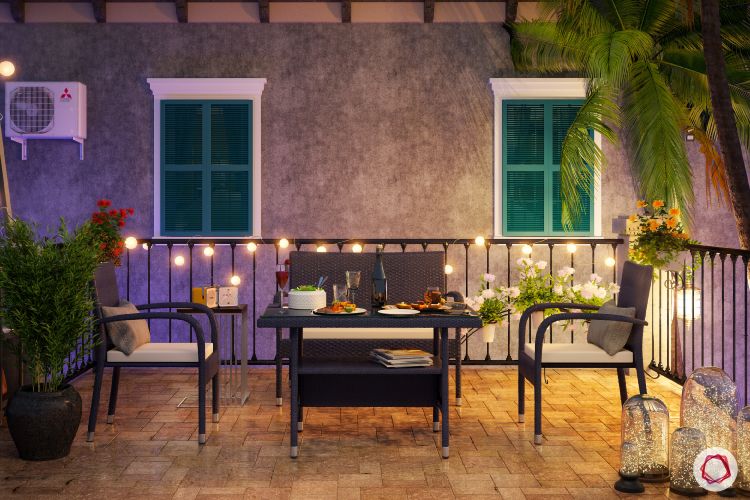 As far as flat balcony ideas go, hanging up fairy lights or lanterns is one of the most preferred ones, for the sheer ambience it adds and the homely atmosphere it extends. If you prefer a warm tone, consider hanging up yellow-bulb fairy lights with black cables that are inconspicuous. However, if you want to jazz up the space, twinkly fairy lights along the railing or hanging from the ceiling, are the way to go. For a twist on the trend, stuff some fairy lights into empty wine bottles or mason jars to place in the midst of plants for pretty lighting.
While you can easily get fairy lights at the neighbourhood store, you can also check out floor lamps from Nutcase to amp up your balcony.
Market price of fairy lights: ₹ 129 onwards
Price of floor lamps: ₹1000 onwards
Flat Balcony Ideas #4: Artificial Turf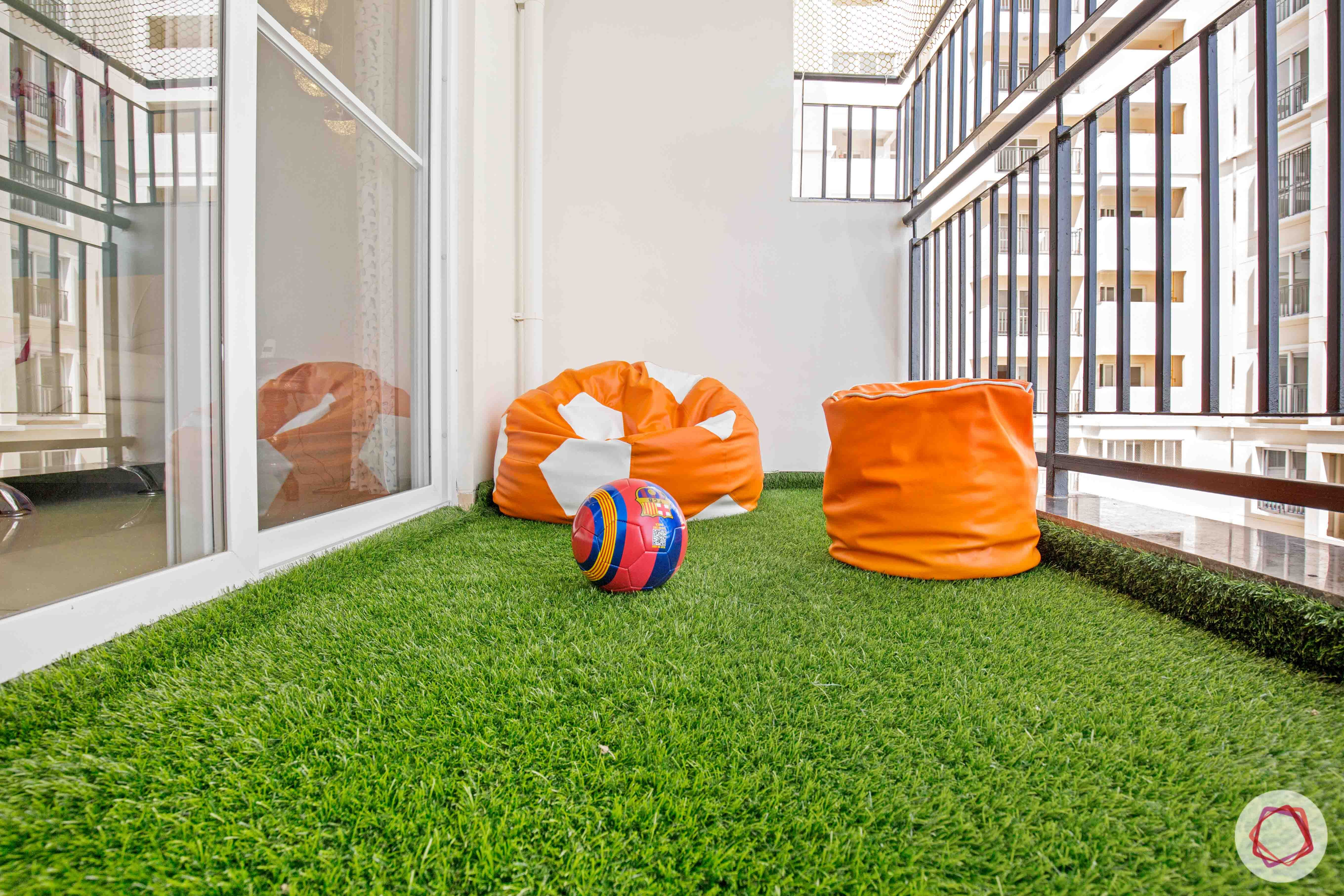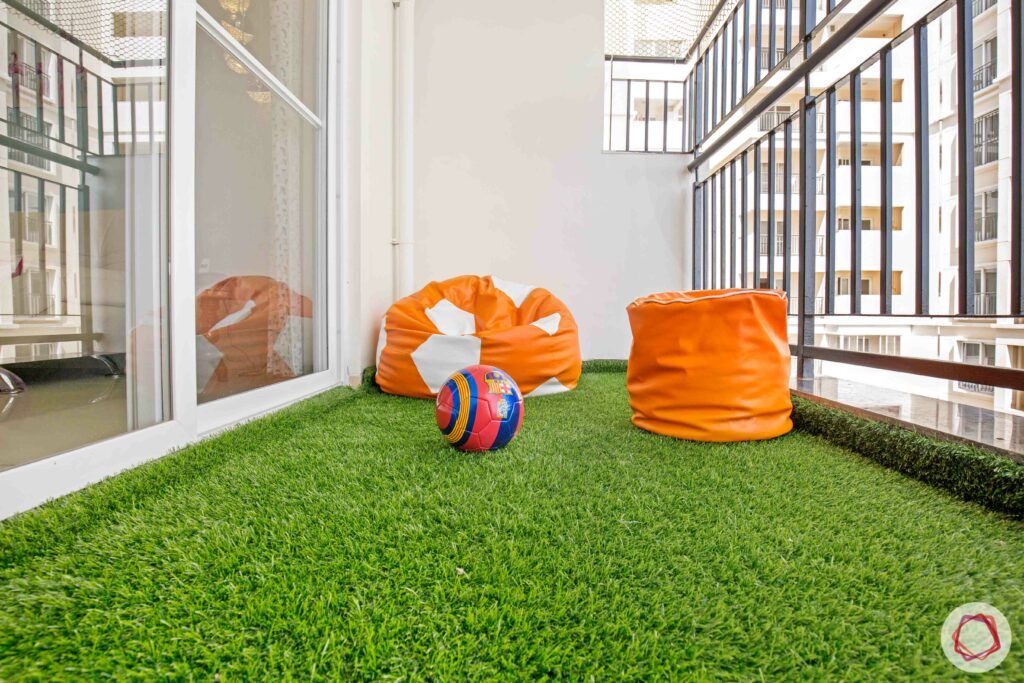 Just because the balcony is a high-rise one doesn't mean you can't treat it as a regular garden! In order to give the space an upgrade, lay artificial turf on the ground. The benefits of this are that the balcony looks green all through the year with minimal efforts. It's also a great base to layer on more furniture– think hanging chairs, pouffes and the like. Moreover, you can make the balcony more liveable and less of a waste of space as it would have been had you not decided to fix it up.
Market price of artificial turf: ₹75 onwards
Flat Balcony Ideas #4: Wall Art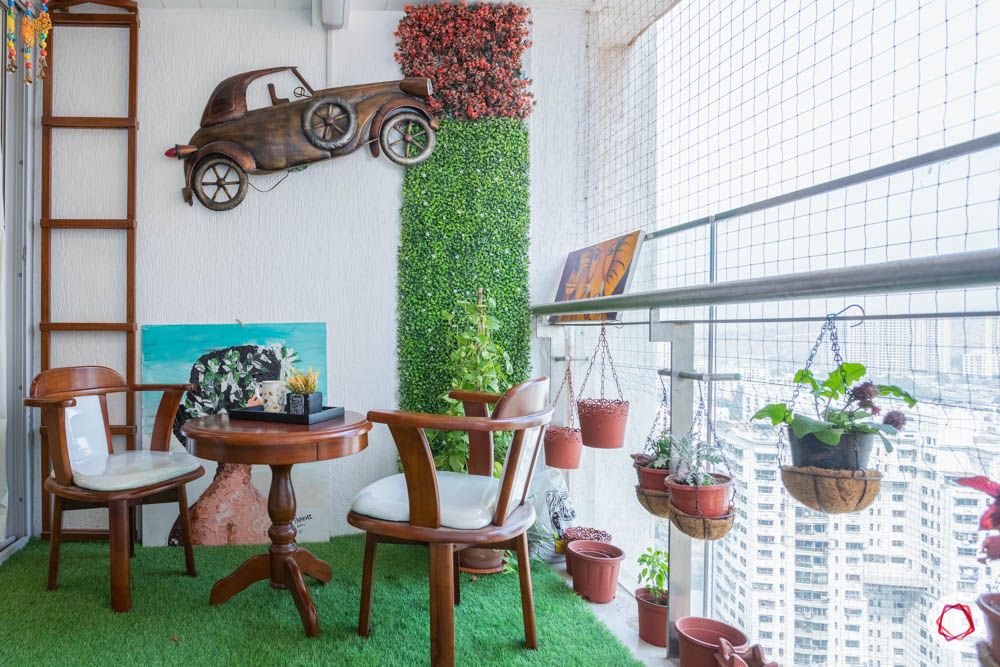 Flat balcony ideas needn't be restricted to pots and planters alone. A blank wall is a perfect canvas to display an art frame or painting. In order to greenery, consider installing a vertical garden with easy-care plants. You can also bring in layers of colour by turning it into a graffiti or mural piece. Moreover, sconces, wall-mounted planters and metallic accessories won't go amiss! You can look for beautiful wall accessories at Basant.
Price of wall art: ₹1079 onwards
Flat Balcony Ideas #5: Gnomes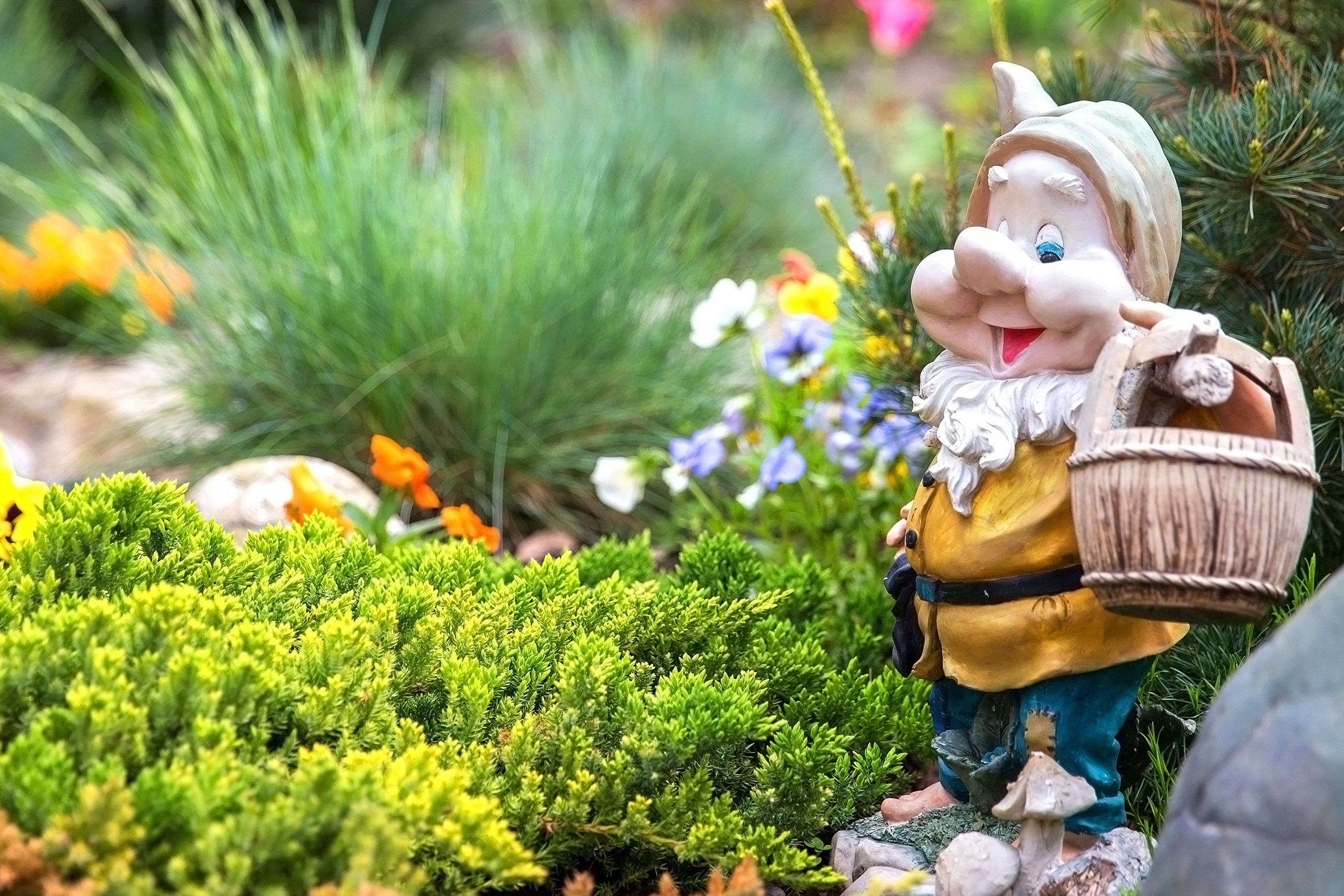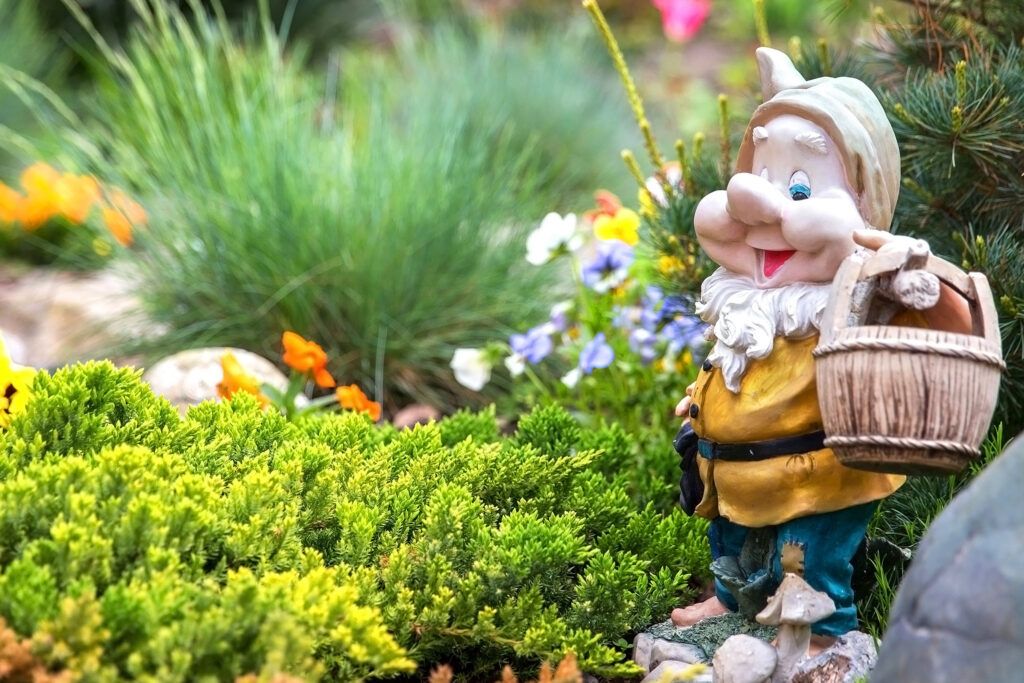 To add a little life to a balcony garden, intersperse garden gnome statues between plants. Apart from being an interesting ornament, gnomes are also considered to be magical creatures with the power to protect homeowners from evil– therefore, something you wouldn't mind adding into your life!
Market price of gnomes: ₹1000 onwards
A balcony fix-up project can be super fun once you get into the swing of things! If you are looking for more ideas, take a look at Balconies from #LivspaceHomes That Will Floor You.