In our concrete jungles, we're always looking for a spot of green. It's no wonder that in the past decade or so, there's been an uptick in the number of urban homeowners growing terrace gardens. If you're a novice who falls under this category, you might find yourself in need of some terrace garden ideas for beginners to get you that terrace garden design of your dreams. 
With these terrace garden ideas for the home, you can grow a terrace garden filled with dainty flowers, plump vegetables, juicy fruits, green herbs or a mix of all. So, if you're an enthusiast looking to get your hands dirty with your very own terrace garden design, then follow our basic tips to get started.
#1: What Is a Terrace Garden?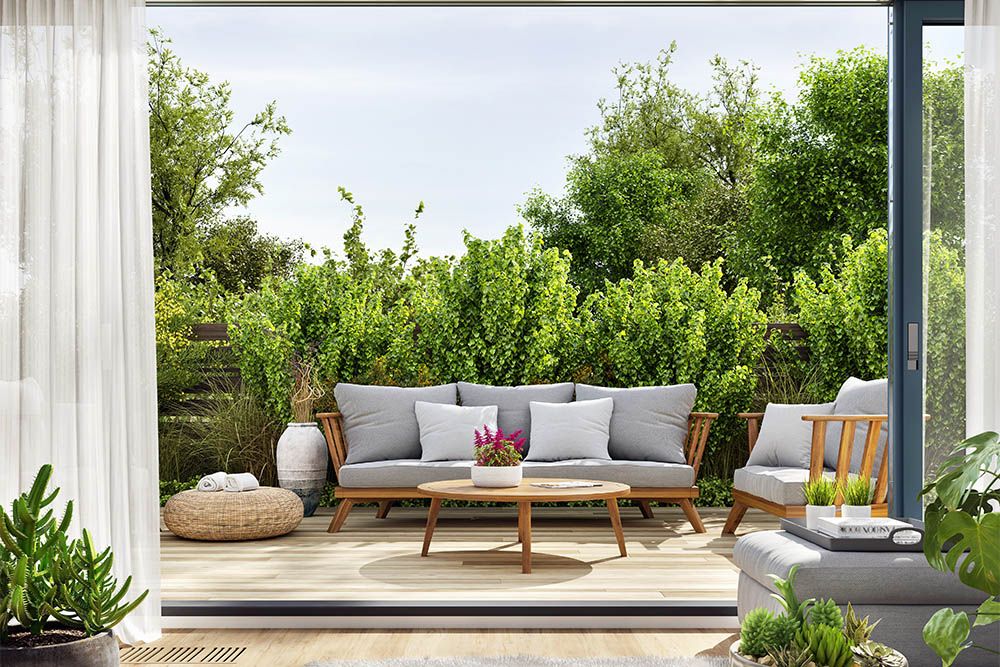 If you live in an apartment, the chances of you having your own private terrace garden are probably slim. However, this need not stop you from exercising some clever small terrace garden ideas in your balcony. But before we come to the many terrace garden design ideas out there, let's first look at what terrace gardens are all about. 
In simple terms, they're nothing but a garden you create on your roof or terrace. Depending on the layout and size of your space, there are a variety of roof garden ideas you can capitalise on. These terrace gardens aren't just limited to aesthetics either. They can also be relatively functional, allowing you to grow a variety of fruits and vegetables. 
#2: What Are the Benefits and Advantages of Having a Terrace Garden?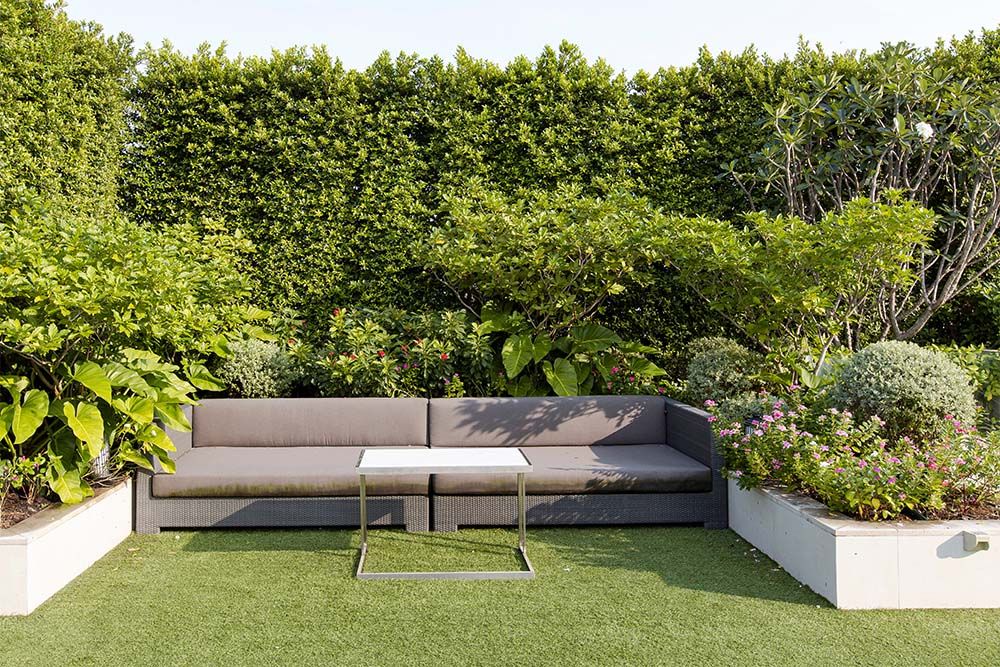 It's a great feeling to know the exact source of your produce. That is exactly what you get with a terrace garden. Besides being in total control of how your vegetables are grown, there are a few other benefits to playing around with roof garden ideas. Here are some of the important ones: 
A terrace or roof garden can help regulate the heat in the building, lowering indoor temperatures. 
Terrace gardens can act as great insulators for your building during different seasons (and for sound too!). 
You have more control over how you use terrace garden ideas to populate your garden (especially in terms of using pesticide and harmful chemicals). 
Helps you stay active as it requires a fair share of physical work.  
Your terrace garden design can also act as a habitat or ecosystem for certain birds and animals. 
Can help reduce your overall carbon footprint. 
#3: How to Make a Terrace Garden?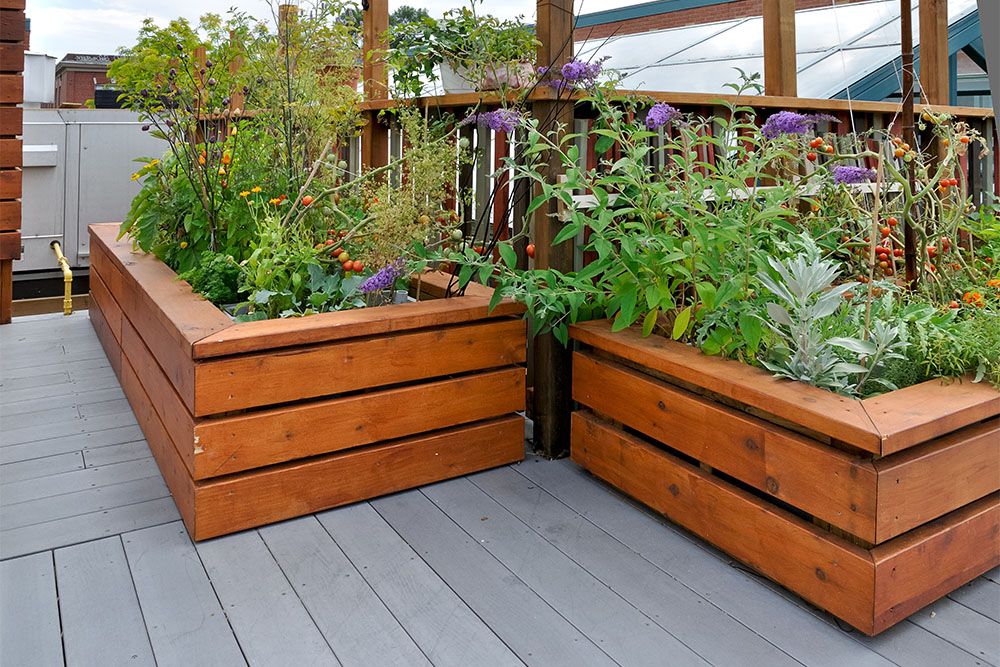 Step 1 – Prep the Area
Since a terrace garden requires a lot of water, it's a good idea to waterproof the floor so that there aren't any leaky roofs. If you are planning to start with small terrace garden design ideas — in your balcony — make sure your drain outlet is in order. 
Step 2 – Design the Layout of Your Terrace Garden
Do you want a full-fledged garden or are you okay with a collection of pots in a cosy corner? These are some questions you will have to ask yourself before you start executing your terrace garden ideas. 
Moreover, make sure the layout you choose is conducive to your selection of plants since some plants may not require as much sunlight as the others. This in turn will affect their placement before you finalise the layout. 
Step 3 – Select Your Plants 
Terrace garden ideas for beginners suggest going for plants that are relatively easy to maintain. Once you get the hang of growing them, you can begin diversifying your selection of greens. Chilli and coriander are a few examples of fast-growing plants that can grow on their own. 
Similarly, plan your selection of plants according to your layout and use structural elements to your advantage. One of the examples of terrace garden ideas you can incorporate into an existing structure is the use of creeper plants on existing poles or grills.
Step 4 – Exercise Your Green Thumb
To boost your confidence (and not kill your saplings) it's best to buy a good potting mix, if you are a novice. A combination of compost coir peat, vermicompost and regular soil should work with your terrace garden ideas. Terrace garden aficionados often make their own manure, but wait a while before you dig this deep into terrace gardening lessons.
Step 5 – Care for Your New Garden 
Make sure you use nutrient-rich soil for your terrace garden to promote healthy growth. Depending on the nature of your plants, you will also need to carry out routine maintenance checks to ensure they are growing well. 
#4: How Can You Maintain a Terrace Garden?
1. Use the Right Furniture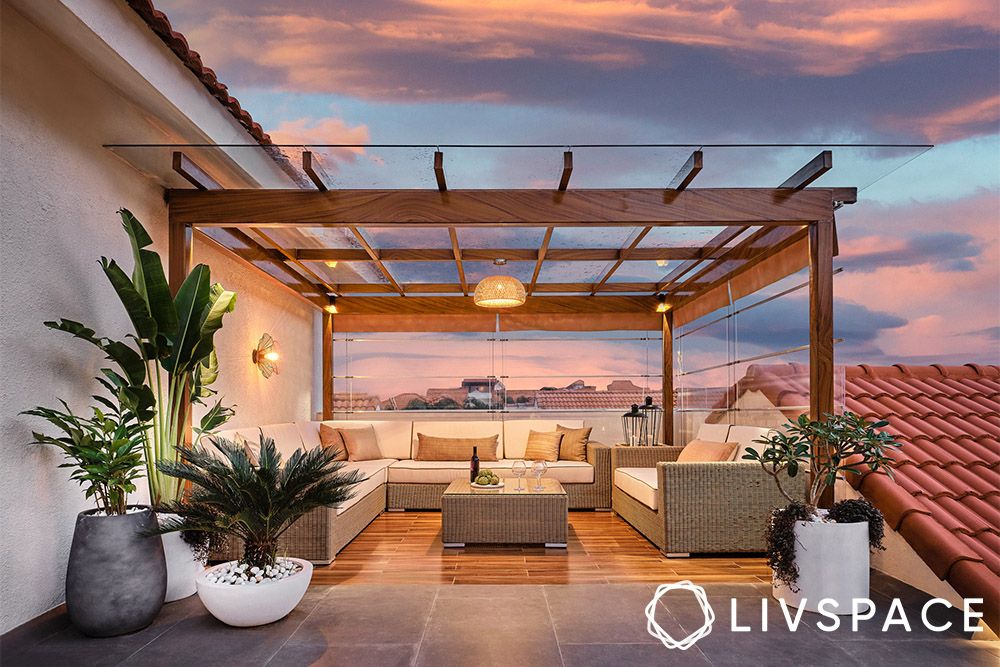 One sure-fire way to spruce up your terrace garden ideas is to choose the right furniture to complement them. Consider going for terrace garden decoration ideas in natural materials like rattan to create a more cohesive look. However, be sure that the furniture you choose is safe for the outdoors or else they can get weather-damaged. 
2. Fine-Tune the Ambience of the Terrace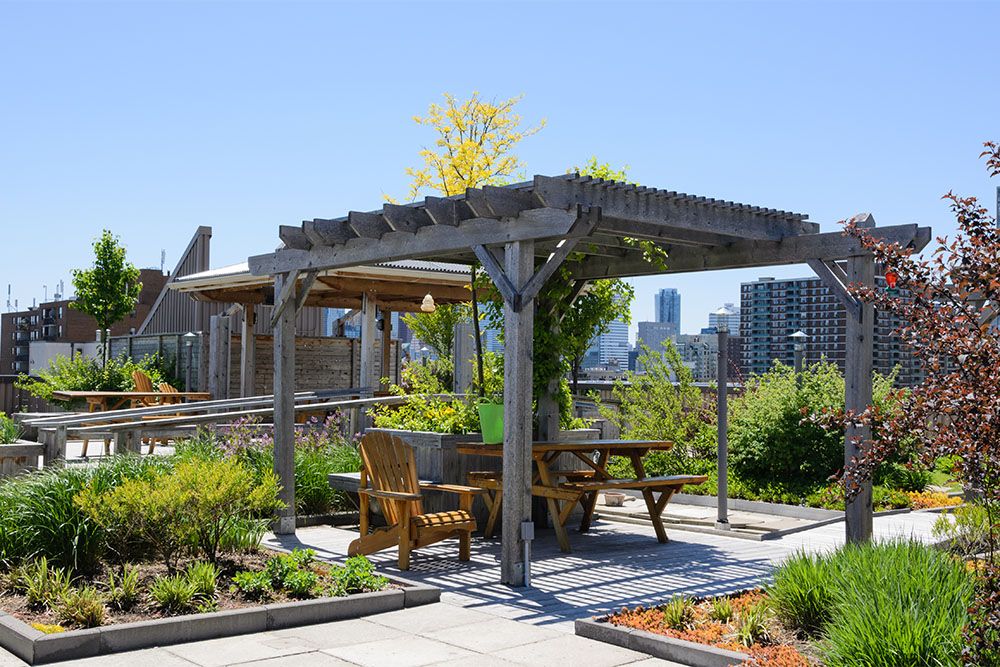 Embrace terrace garden ideas that make use of flowering plants that can help add to the visual quality of the space. Further, go for plants that secrete calming scents like jasmine. This will help decorate the space both visually and in terms of scent.  
3. Go Chemical-Free With Your Own Organic Produce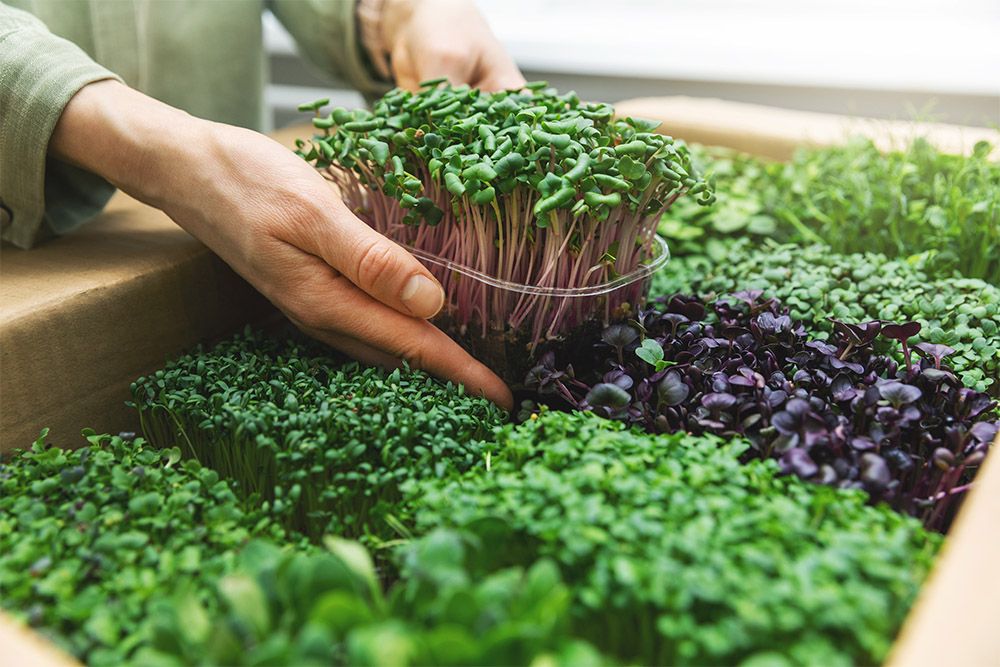 Imagine not having to pay a monthly grocery bill because you already have a kitchen garden that you can pick your greens from! By using the right terrace garden ideas, you certainly can make this a reality, especially if organic produce is high on your list of priorities. 
What's more, since you are the one growing these veggies, you can rest assured that they have not been touched by harmful chemicals. 
4. Choose Your Own Turf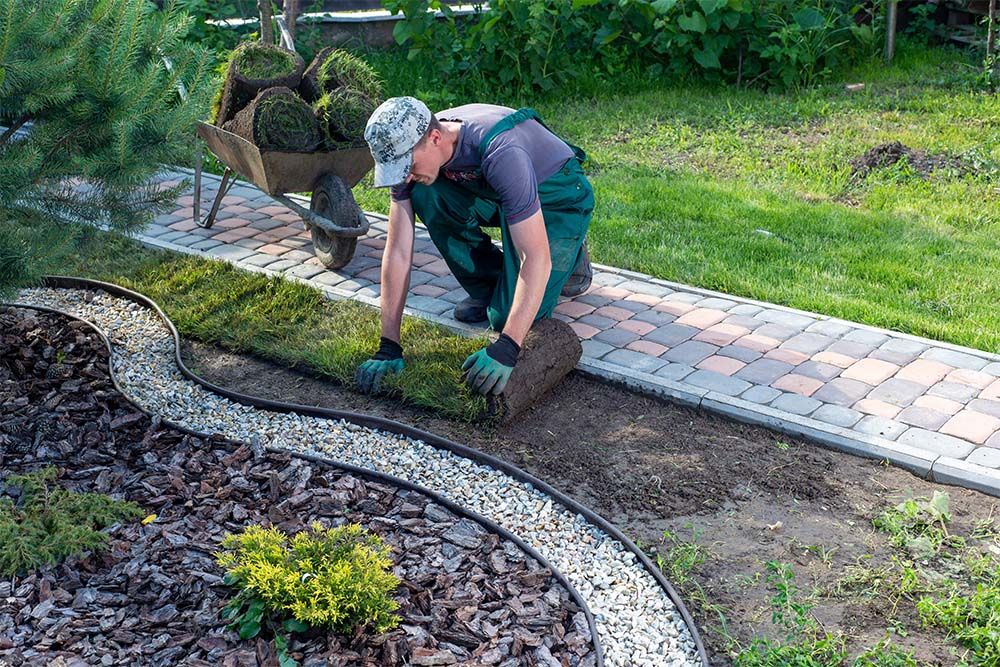 Have a variety of different terrace garden ideas you'd like to try out? No problem! Based on your layout, you can even choose to layer your grass with shrubs. This falls under landscaping and is best used in spacious areas where you have a lot of room to work with. 
5. Play With Fun Planters and Pots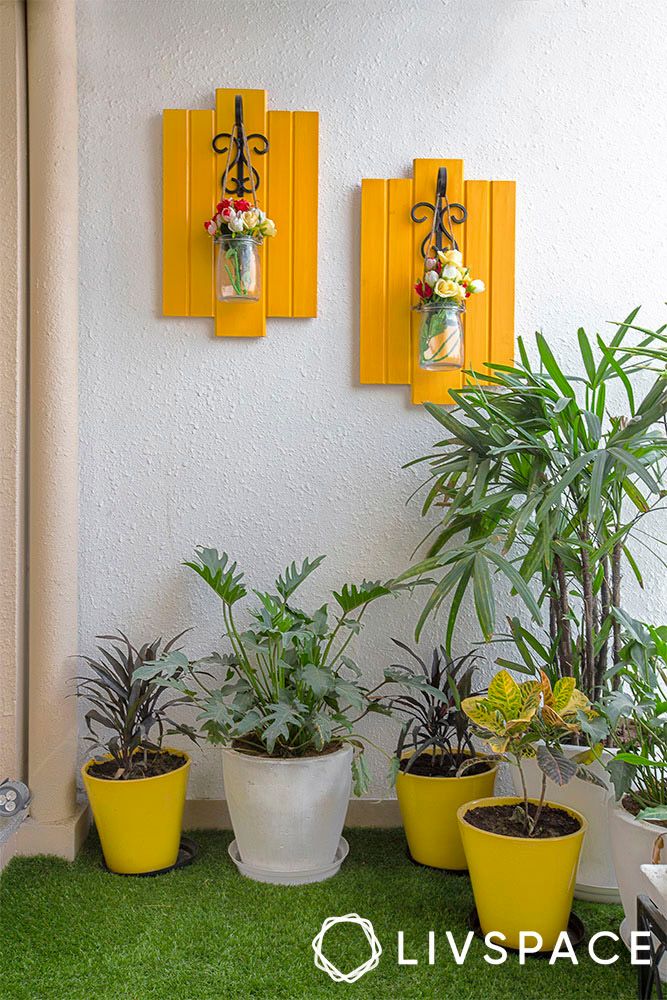 Add some colour to your terrace garden ideas with pots and planters in different shapes, sizes and hues. If you have a lawn, go for vibrant colours that can contrast and complement the green shades in your space. 
You can also experiment with different styles of planters — wall mounted and hanging — in your terrace garden ideas. Plastic troughs and pots are cheaper. However, they are often poor in quality and not very conducive for healthy growth. Terracotta pots or clay pots make better containers, and look visually pleasing.
6. Add Some Drama With Visual Elements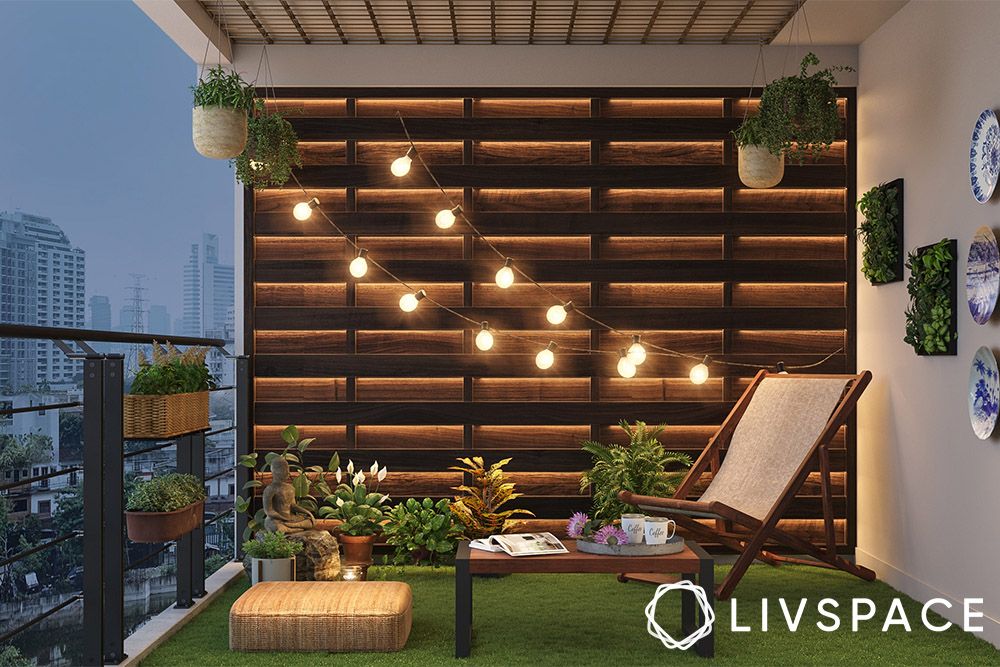 Don't hesitate to keep things interesting with some visual elements like LED lights, wall ornaments or concrete planters. You can even go for a grid-themed backdrop and add in some backlights to it to further accentuate your terrace garden ideas. 
#5: What Are the Disadvantages of Having a Terrace Garden?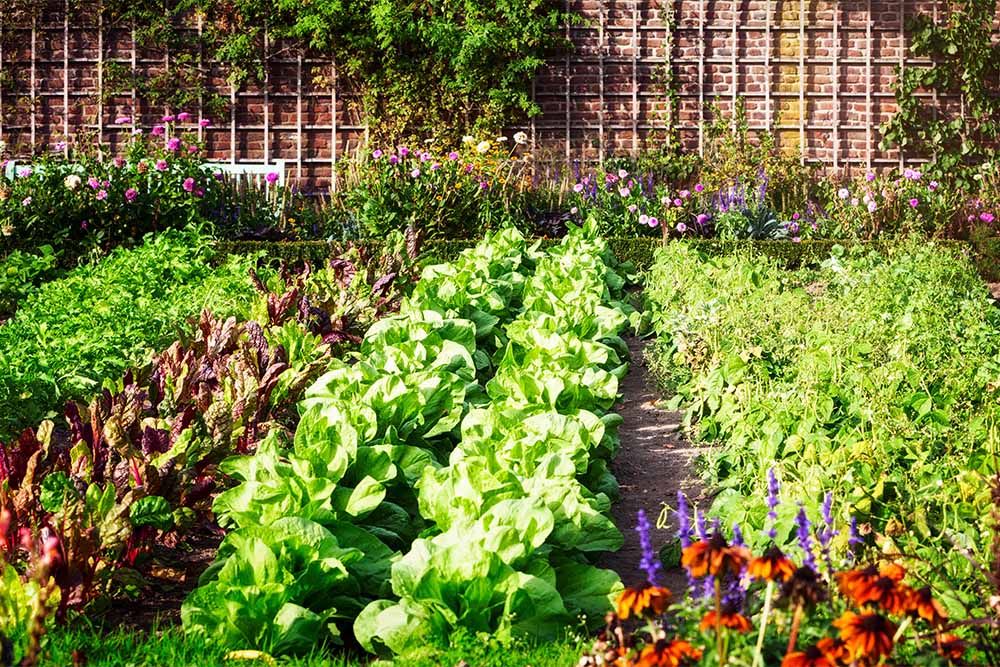 Can be expensive to construct and maintain, especially if you have a large area to work with. 
Might lead to erosion and water-damage if the roof isn't waterproofed beforehand. 
Can lead to excessive water accumulation without a proper rainwater harvesting system in place. 
Maintaining a terrace garden can be a lot of work and time-consuming. 
How Can Livspace Help You? 
We hope you found this guide on terrace garden ideas useful! If you want beautiful interiors for your home, look no further. Book an online consultation with Livspace today. 
Have any thoughts or suggestions you'd like to share with us? We're all ears! Drop us a line at editor@livspace.com.
FAQs
1. How to Prepare a Terrace Garden?
Waterproof the area to ensure that there won't be any seepage or leakage over time. Also keep an eye out for proper drainage solutions to avoid the accumulation of water during heavy rains. 
2. Is a Terrace Garden Safe?
Yes, a terrace garden can be safe to use as long as you have protective rails and a high parapet wall around it. Avoid creating a garden in areas where there are no proper safeguards in place. 
3. What are the Common Terrace Garden Problems?
Some problems include high-maintenance work to ensure the plants are protected from high-velocity winds. Waterproofing and landscaping can also be an expensive investment. 
4. What to Grow in a Terrace Garden?
You can grow simple vegetables that you often eat in a terrace garden. Tomato, carrots, capsicum and onion are a few of the fruits and vegetables to consider. You can also explore growing a variety of low-maintenance herbs.