Apartment living doesn't often afford the luxury of green sit-outs and landscaped gardens– but there are ways around that. If you've got a balcony, you're one of the lucky ones and half your battle is won. It's no Garden of Eden, but we're sure you'll be able to steal a few tranquil moments once you've made the place up. These balcony garden ideas will show you how to transform a regular ho-hum balcony into a lush getaway!
Balcony Garden Ideas #1: Lay Down Some Artificial Turf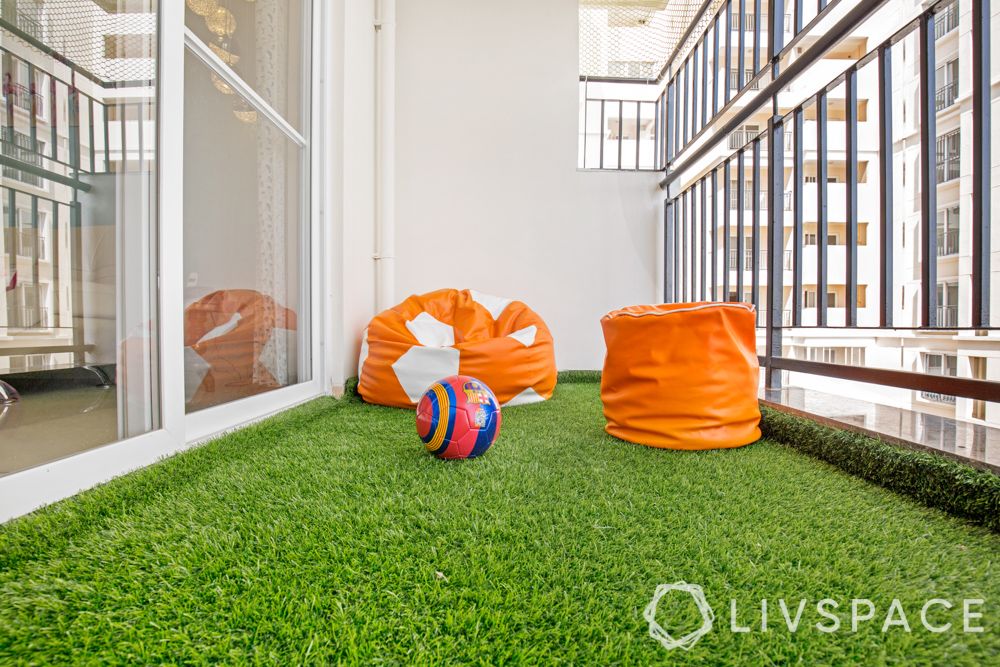 Want to replicate the feeling of grass under bare feet? This is the trick for you. Hide boring balcony floors under artificial green turf. Your balcony will take on the looks of a freshly-mowed lawn without the hassle of maintenance! This is a handy trick for balconies regardless of the weather as it's easy to maintain, holds up well under heavy use and doesn't need watering.
Balcony Garden Ideas #2: Stock Up On Plant Holders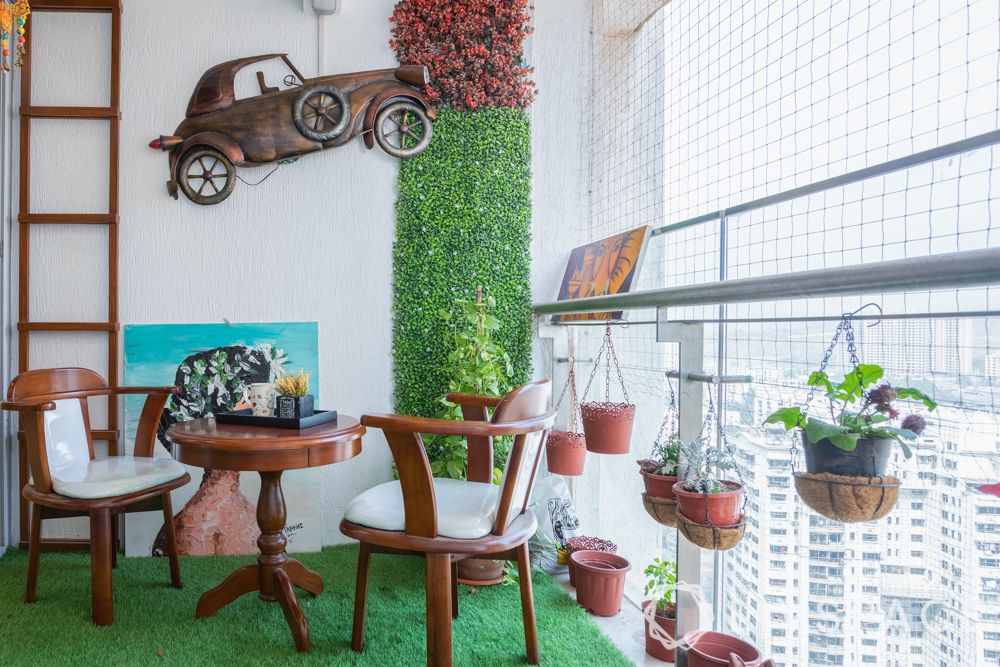 Don't settle for plastic pots– to really jazz up your balcony, consider placing your plants in plant holders instead. These instantly elevate your balcony space, lending it a contemporary appeal. Using plant holders will also allow you to bring metallic finishes and colour into your balcony without compromising on space reserved for plants. To add dimension and keep certain plants in the limelight, you could choose holders of different heights.

Balcony Garden Ideas #3: Add Colourful Flower Pots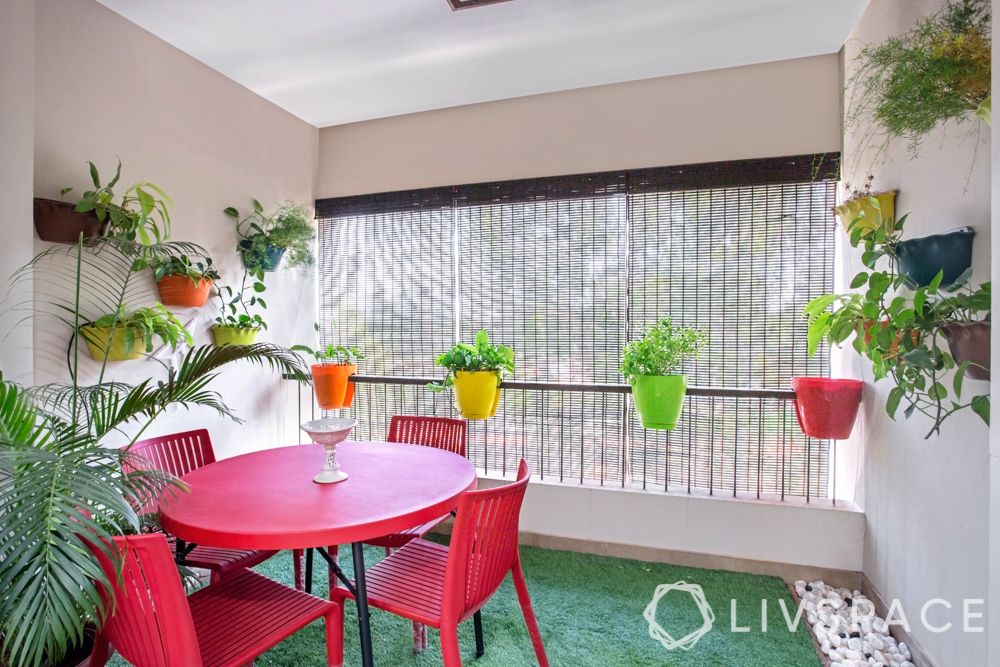 Flowerpots are a necessary evil in balcony garden ideas, but that doesn't mean they have to be cookie-cutter or boring. Painted or patterned flowerpots add colour to your balcony without having to invest in fancy flowering plants. If you're on tightened purse strings, consider repurposing regular pots by painting them in vivid colours. Artful arrangements can take pots from basic to magazine-worthy in no time.
Balcony Garden Ideas #4: Grow Creepers and Climbers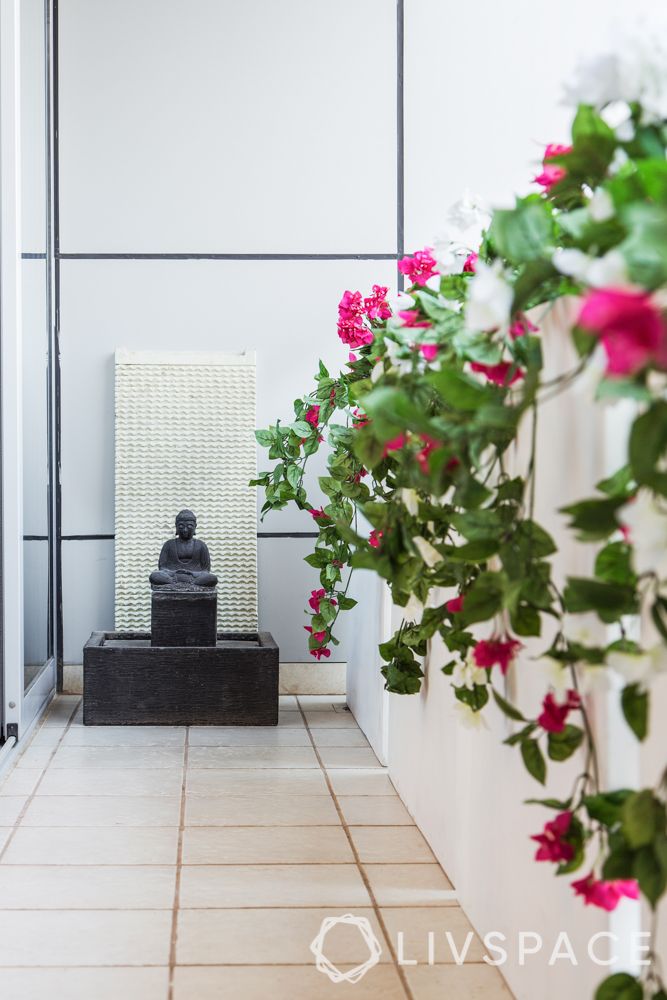 To turn your balcony into a tropical oasis, all you need are a few climbers and your good old balcony railings or wall. Using them as support to grow creepers and climbers not only allows the green to take over, but it also allows the cover to function as a privacy curtain. This is especially useful in compact apartments or tightly-packed homes as they screen off your balcony from roving eyes without actually obstructing the view.
Balcony Garden Ideas #5: Create a Mini Landscape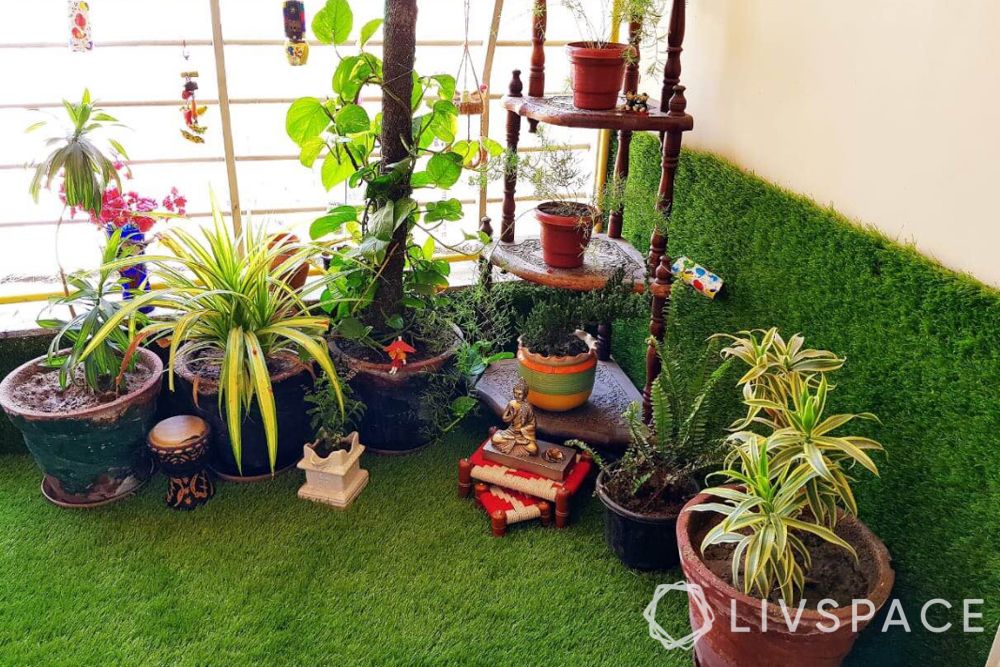 A landscaped garden is just as achievable on a smaller scale as it is across several square feet of land. To add a landscape feature to your garden balcony, consider adding miniature fountains, pebbles and garden gnomes. Cacti, succulents and a few more easy-care plants wouldn't go amiss, either! While this idea is best executed in tandem with artificial turf-lined flooring, it'll work just as well if you dedicate a corner to it. Consider adding lanterns or garden lighting to complete the look.
And there you have it! Five balcony garden ideas that'll take your home's extension from drab to fab in just a few steps.
If you enjoyed reading this article, take a look at Balconies from #LivspaceHomes That Will Floor You.
If you loved this and are looking for some balcony seating ideas, go here!
Check out balcony design ideas: