From a cozy reading nook to an outdoor patio, with the right balcony grill design, you can transform your outdoor spaces into anything you want! We have curated a list of elegant yet playful, colourful yet understated modern grill design for balcony for your next home renovation project. Read on to get inspired!
Balcony Grill Design #1: Concrete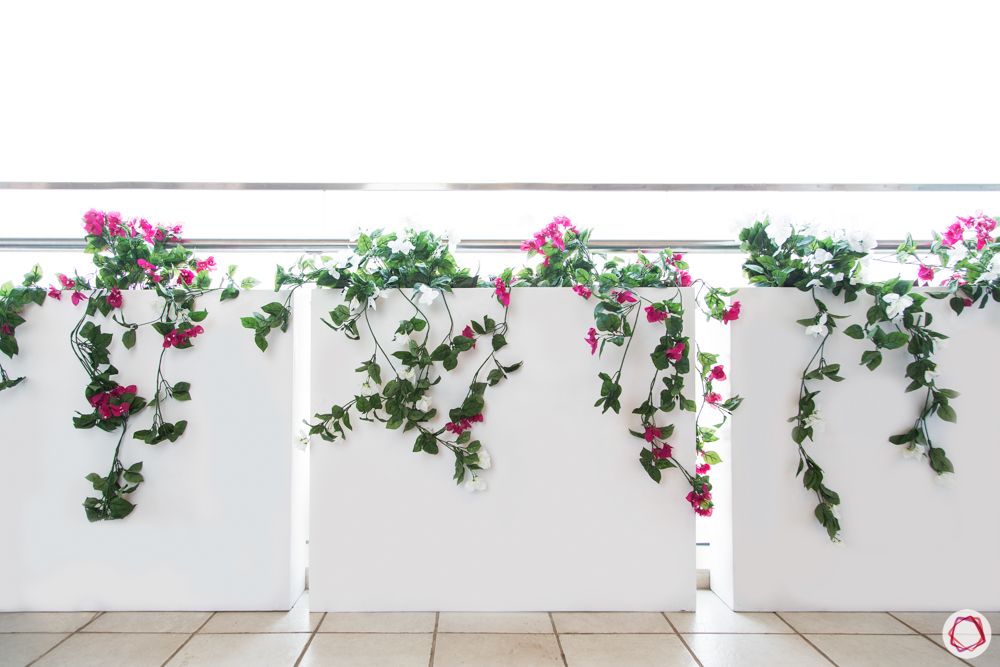 Concrete is sturdy, durable, weather-proof and long lasting, making it a practical choice. For example, this white concrete wall is primped with green and pink foliage, while the steel railing in the background gives it a contemporary look, and the concrete blocks allow you to enjoy your balcony with complete privacy.
Balcony Grill Design #2: Wooden Fencing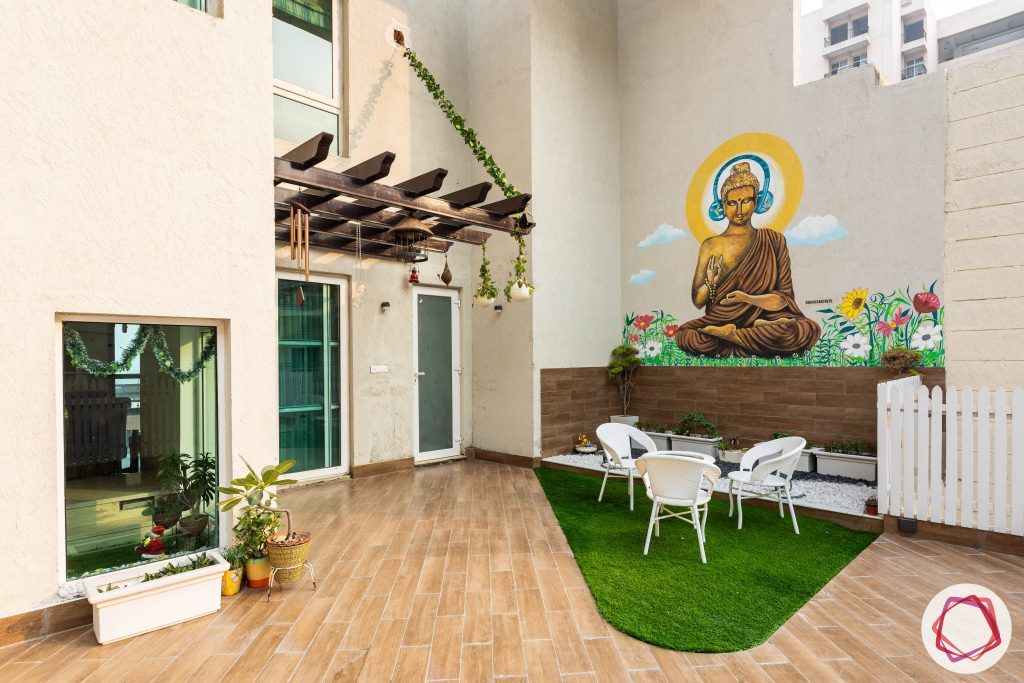 Wooden fencing brings the feeling of openness to your garden or yard. This modern grill design has been reinforced with a metal. The simplicity of the white fence is offset with green artificial turfing to create a serene setting, giving you the perfect escape from the humdrum of everyday life!
Balcony Grill Design #3: Raised Railing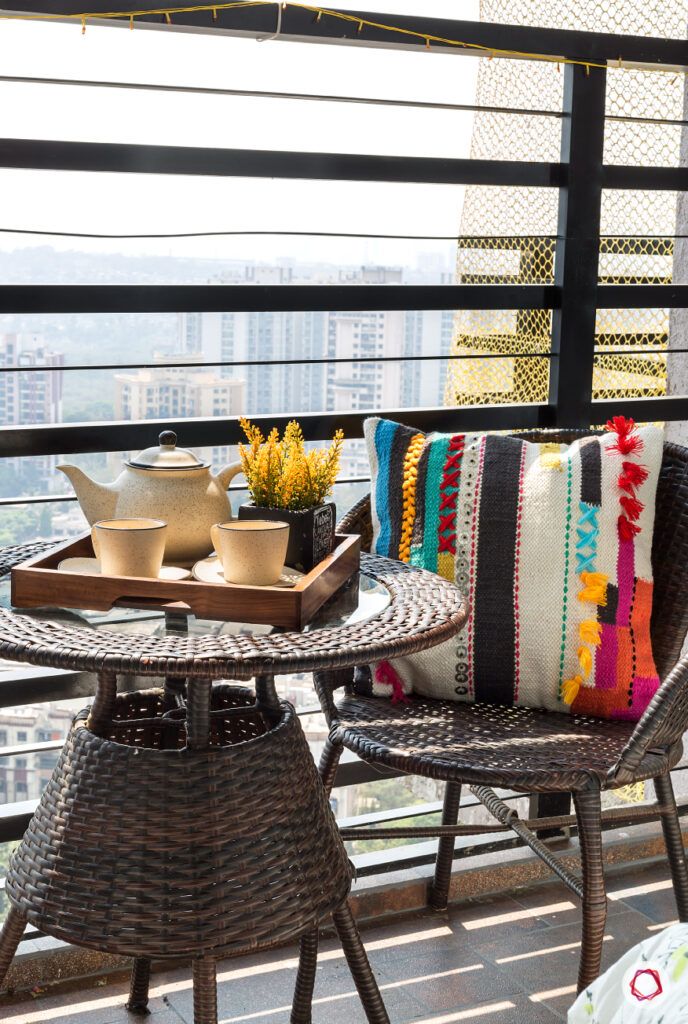 Raised railing as a modern grill elevates your space, literally! It opens up ways for you to intelligently use vertical space, and works especially well in a small balcony. We have incorporated a Bohemian theme in this #LivspaceHome, where we combined the metallic raised railing with outdoor furniture, colourful throw pillows and a small vase. The aerial view is the perfect companion for a relaxing cup of morning tea.
Balcony Grill Design #4: Mesh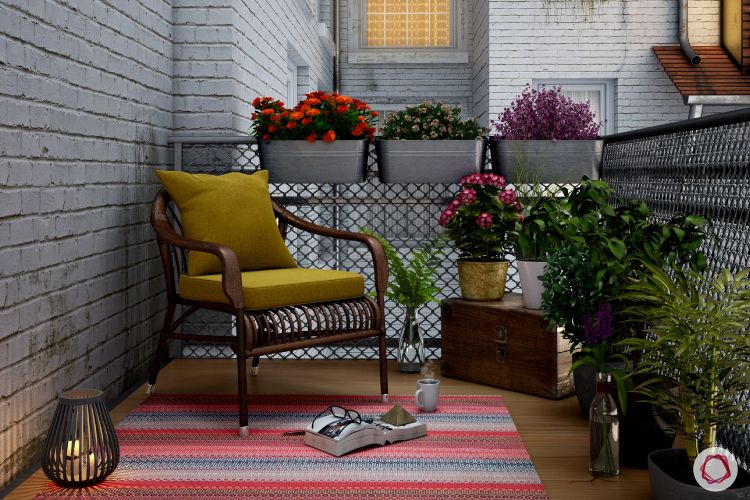 It is important to find the right balance of charming and safe when getting your balcony grill. Especially, if you have young children or pets at home. In fact, one of the best ways to achieve this is by using mesh. Planters and pots, in combination with a striped rug and a comfortable chair, instantly transform the balcony into a picturesque delight!
Balcony Grill Design #5: Toughened Glass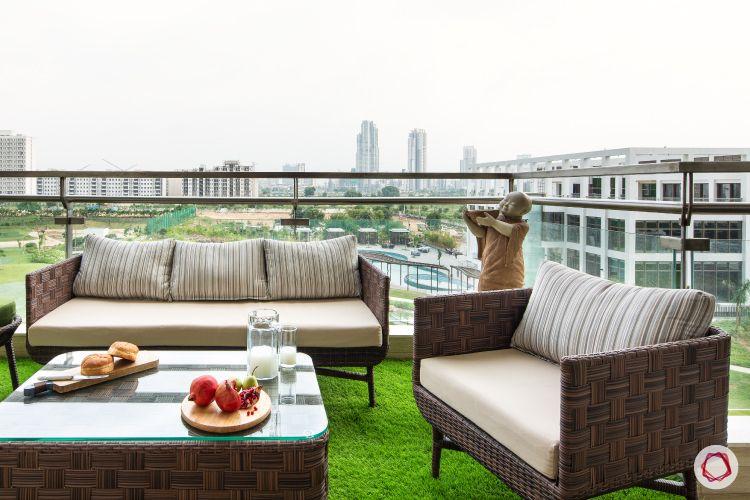 Patterned wrought iron grills adds a rich ornate flavour to the outdoor space. In this #LivspaceHome, we have converted a large balcony into a space for socialising by adding a wicker sofa set, coffee table and a cabinet. The use of fortified glass here also allows for an unobstructed view of the surroundings.
Balcony Grill Design #6: Brick Wall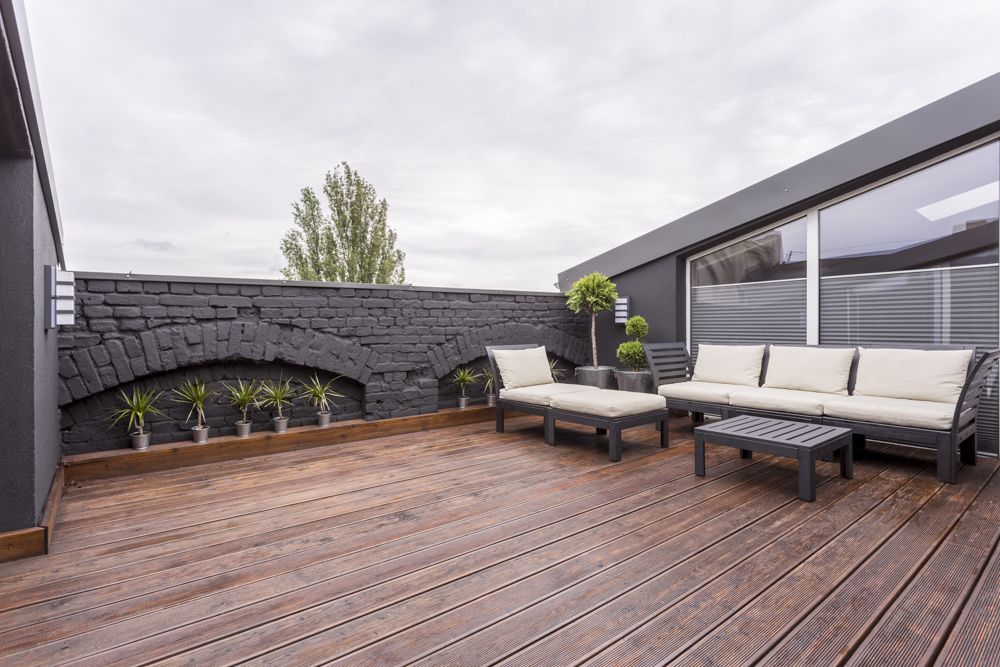 Convert your large balcony into a patio by using bricks as a parapet. Moreover, the combination of grey walls, metallic railings and glass walls lend a clean and contemporary look. Additionally, potted succulents and relaxed outdoor seating make this balcony the ideal place to dine al fresco, under the stars.
Balcony Grill Design #7: Wooden Panelling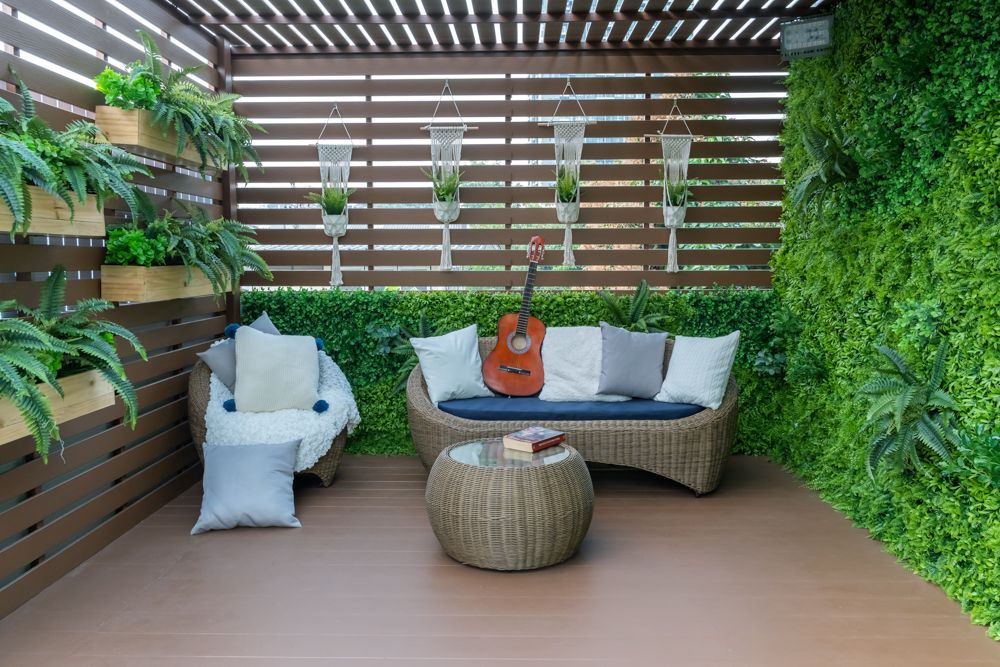 Incorporating wooden paneling in your balcony will give you a serene space, tucked away from the concrete jungle. In fact, adding wall creepers and planters offer enhanced seclusion, while the use of wicker patio furniture adds a rustic look to the space. Throw in some floor cushions for a more laidback seating arrangement, or when you have company.
Balcony Grill Design #8: Collapsible Gate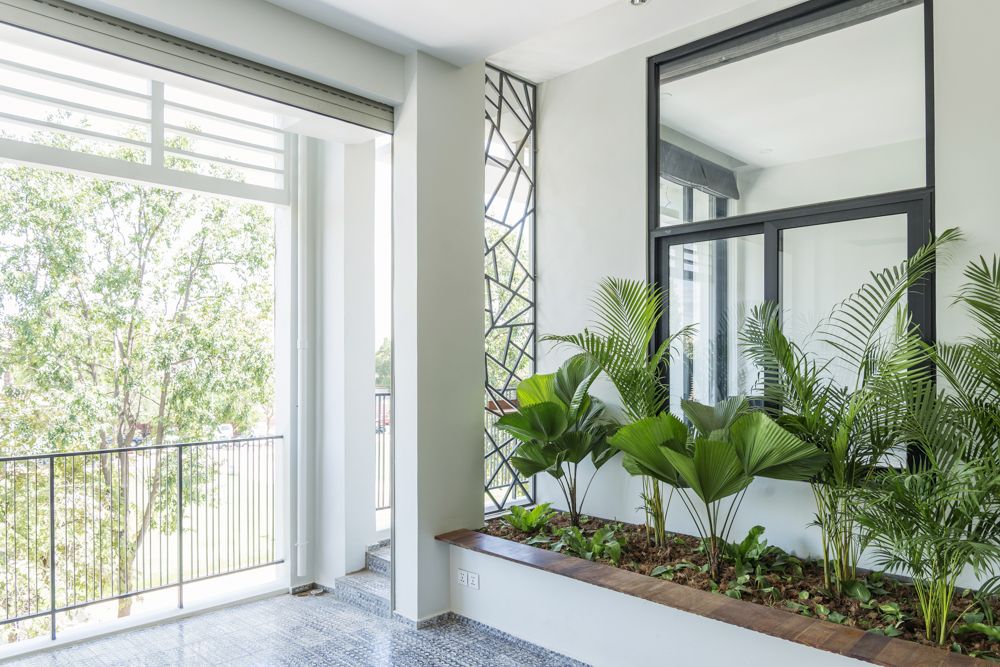 If you are looking for grill patterns that are perfect for a small balcony, a collapsible grill is the way to go. Moreover, it creates the illusion of space with the unobstructed stream of natural light. Thus, from your morning tea to your evening nightcap, this balcony will quickly become your new favourite place!
If you enjoyed reading about balcony grills, also explore Seating for all Types of Balconies.