As cities grow increasingly cramped, balconies have become coveted real estate, a ticket to the outdoors without leaving your home. Sadly, they're also one of the most under-utilized spaces in homes, usually relegated to being pot-bearers. If you're looking to break out of that bracket and do something with your balcony to make it an important part of your home, furniture is a must. But what kind? Here's a rundown of some balcony furniture ideas to get the ball rolling.
Balcony Furniture Ideas #1: Lounging on Chairs and Tables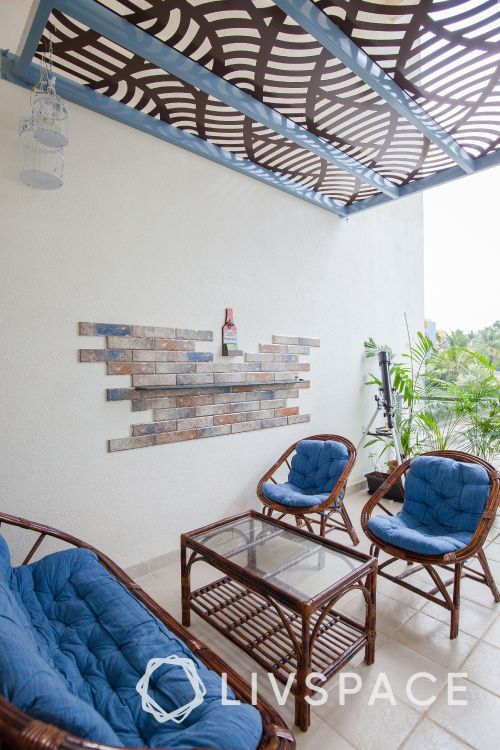 Good ol' patio chairs can be brought up to sky level and used as balcony seating. Throw on a seating cushion and a throw to make it comfortable and put in more than one chair to accommodate a friend or loved one. Depending on the look you're going for, you could go for a recliner-style number or a slatted patio chair that folds up when not in use. Either way, you're all set to spend a happy few hours.
Balcony Furniture Ideas #2: Resting on Benches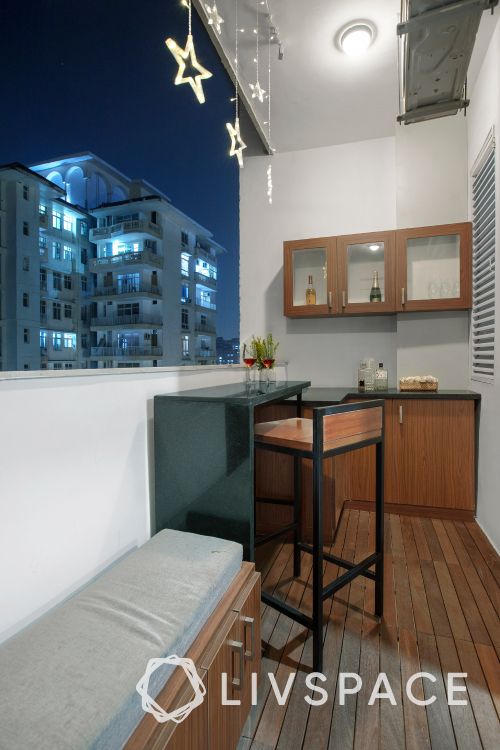 Want to spend a few minutes a day in your balcony without committing to heavy furniture? A bench is your best bet. A wooden number would look sleek in your balcony and goes well with throw-style or padded cushions. They're also great places to have a quick bite, meditate or read a book. When not in use, place a couple of pots on it– just make sure you get any stains that come after!
Balcony Furniture Ideas #3: Chatting on Beanbags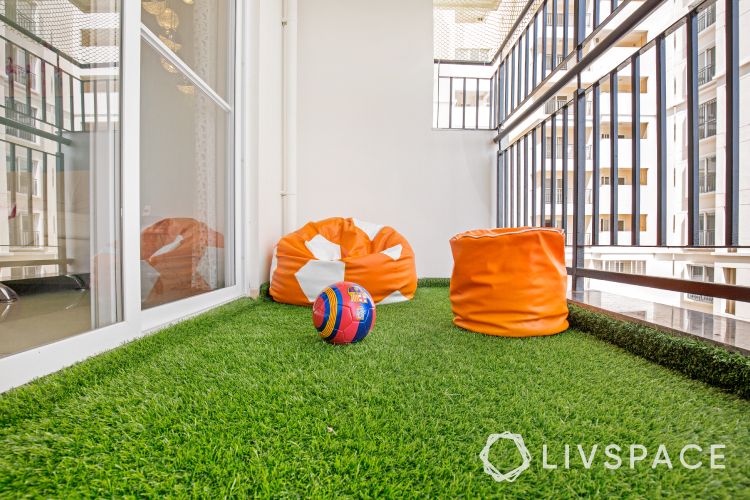 Nothing spells leisure and relaxation quite like a beanbag. Toss a couple of beanbags into your balcony to complete the seating set up in a flash. Make sure you choose the waterproof variety– that way, you avoid the hassle of bringing them in and out if you live in areas of heavy rain. Beanbags come in a variety of sizes, so you can choose the ones that fit best in your balcony without making it looked too cramped or overly bare.
Balcony Furniture Ideas #4: Dining on Patio Furniture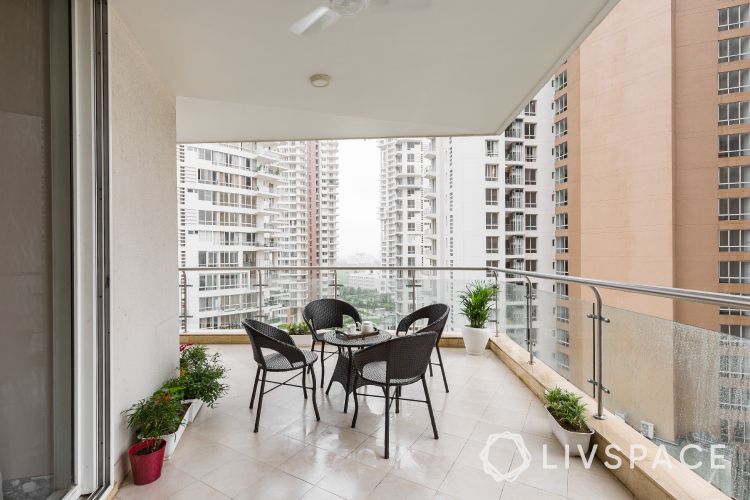 If you've got a generous amount of space in your balcony, some patio furniture wouldn't go amiss. Consider getting a few chairs and a table made of durable and easy-care material. You'll soon find your balcony becoming your go-to during get-togethers and candlelit dinners. The furniture can also double up as extra seating space for when you have guests over, or as an outdoor hangout over good food.
Balcony Furniture Ideas #5: Unwinding on Coffee Tables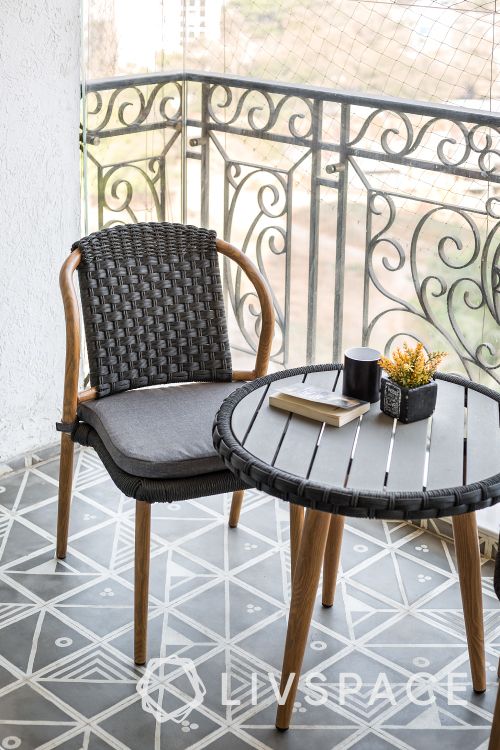 You might find yourself wanting a breath of fresh air in the morning, or a space to sip calming tea at when times get stressful. Whatever your need, a coffee table can help you achieve it. To spruce up the seating around the table without stacking up chairs, consider adding floor pouffes, beanbags or plain old throw cushions.
Whether you're about to perform classic balcony activities like reading and watching sunsets, or are looking to maximise space when you have guests over, these balcony furniture ideas have all bases covered.
If you found this article helpful, take a look at Deck Up Your Small Balcony in Style.
Check out balcony design ideas:
Send in your comments & suggestions.