"We Indians are like that only, drama or nothing!" says Vidya Balan in the film Shakuntala Devi (where she plays the titular role of the human computer), and we can't help but agree. So, it's only natural that Indian homes are a reflection of our affinity for the dramatic. As such, our homes may not be the epitome of minimalist interior design.
But given the global village we live in, we cannot possibly be untouched by a sweeping lifestyle trend like minimalism. So, how do we reconcile the natural zest of Indian culture with a basic style like minimalism? Read on to find out.
Why Is Indian Minimalist Interior Design Different From Western Minimalism?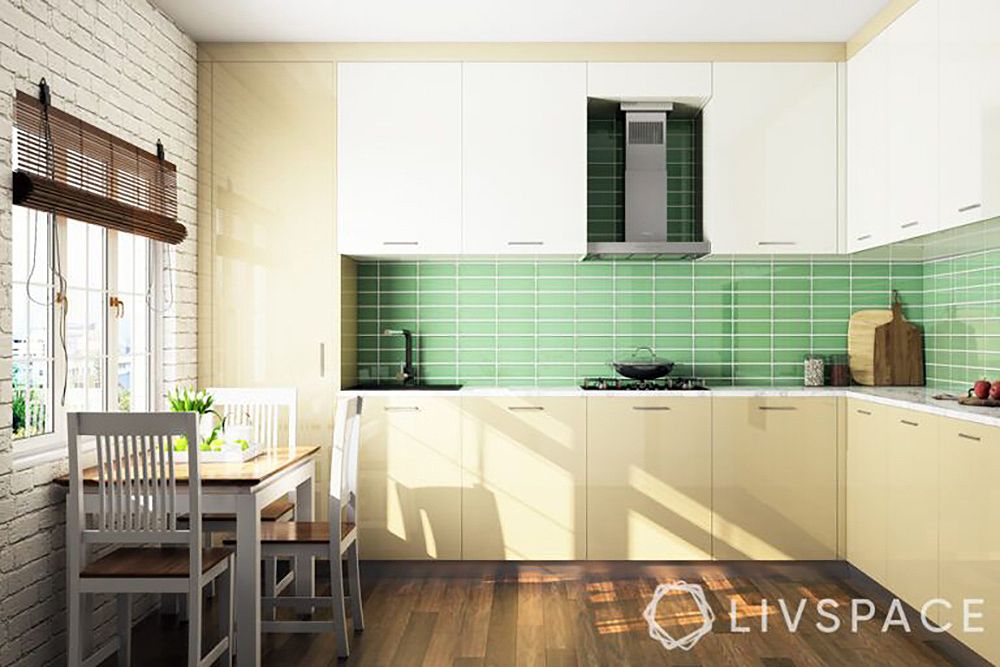 Let's jot down the reasons to make it easy to recount:
It's hard to find an Indian home without any colours.
Minimalism is deeply associated with Scandinavian design, which comes from a place that deals with very cold winters and limited natural light. Hence, there is a stress on creating warmth with minimalist decor. However, India is a tropical country, and we have enough warmth in our climate.
Culturally, we believe in preserving things, be it memories, heirlooms or furniture. So, most Indian homes have plenty of storage, which goes against the very core of minimalism.
Also Read: To Go Scandinavian or to Keep It Minimalistic?
How Is Indian Minimalism Different?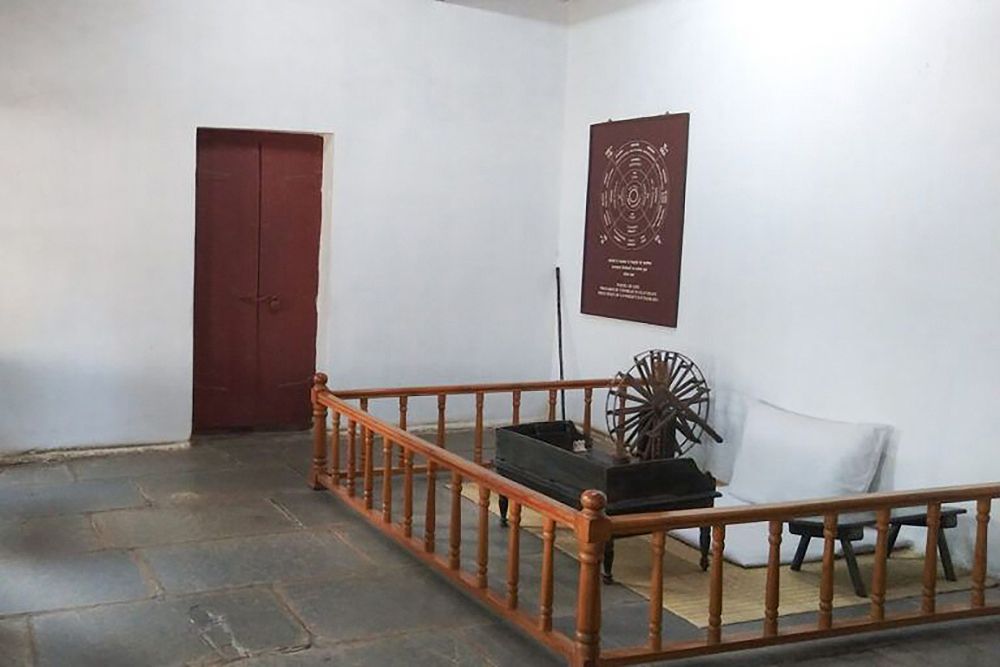 So, what happens to these reductive Japanese and Scandinavian aesthetics of minimalism when they are adapted to the Indian design scape? How different do they look?
The style is actually interpreted as one that follows the Gandhian principles of stoic simplicity and sustainability. We see a preference for natural materials like wood and stone as opposed to glass and metal in the desi version of this style. Also, hand spun fabrics like khadi or khesh play an important role in the native version of minimalism.
What Are the Salient Features of an Indian Minimalist Home?
It's no surprise that the Indian minimalist style of interior design takes on a slightly different approach compared to its western counterpart. But what do these elements entail? Let's take a look at the features that comprise minimalist home interiors in India:
#1: An Open Layout and Uncluttered Design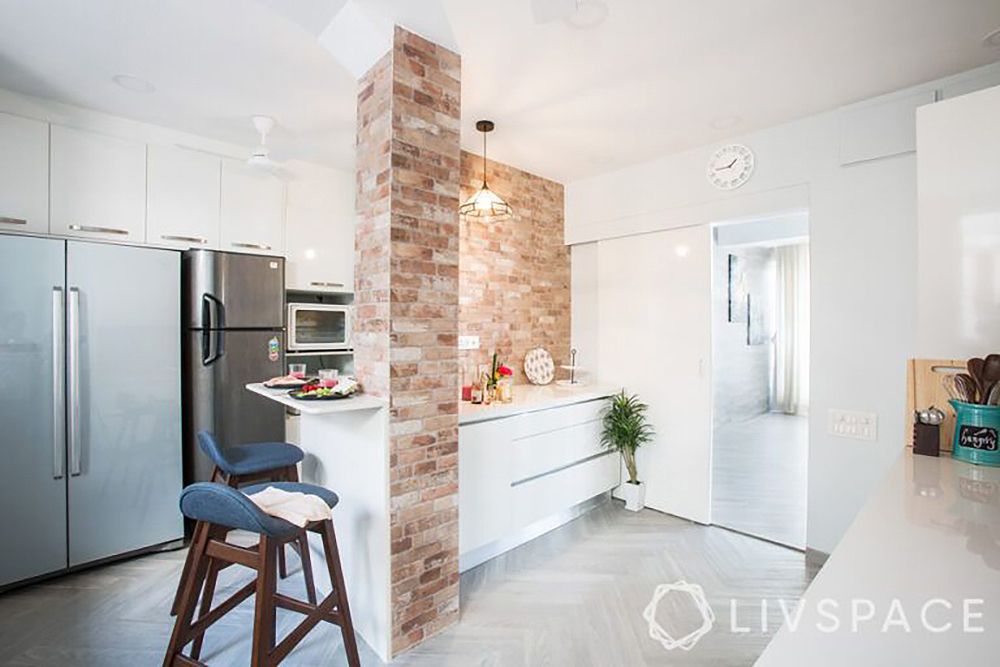 Traditionally, Indian homes have closed kitchens to keep out the smoke and oily grime from escaping into the other rooms. However, millennials are now opting for open layouts with compact kitchens that boast clean lines.
In fact, if you're planning a minimalist interior design for a small house, an open layout can do wonders for your space. Moreover, this is a design principle that has its roots in minimalist interior design.
#2: Colour as a Focal Point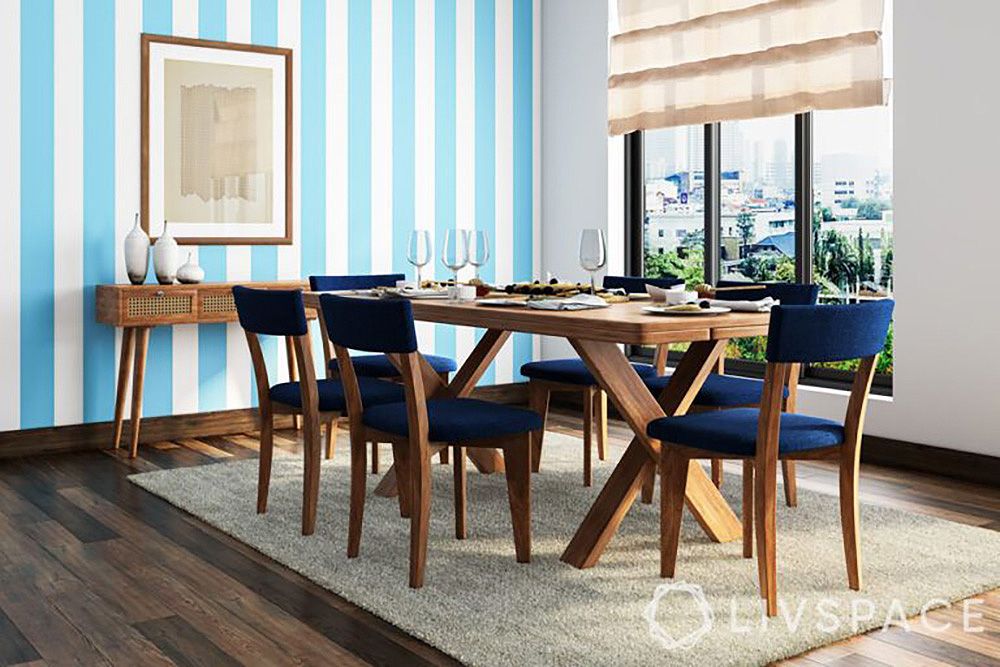 For Indian homes, colour is usually a non-negotiable design element. So, the key is to use a limited number of shades, preferably from the same family of colours, to detail your minimalist home design. Solid colours can be used to create focal points on walls or monochromatic patterns, which is a feature of minimalist house interiors.
#3: Simple Forms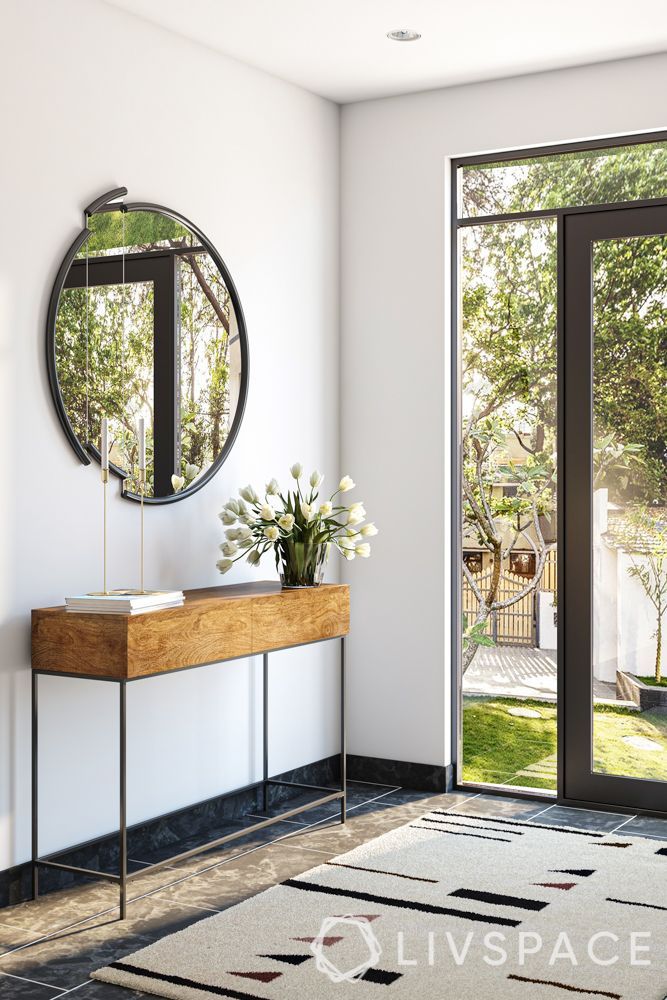 Historically, Indian architecture has relied on grandeur that comes from bulky structures. However, stripping down a design to its most basic form is something we are now seeing in modern minimalist interior design. For instance, we see compact foyers, straight staircases, and wall-to-wall windows quite commonly these days.
#4: Lose the Bulky Furniture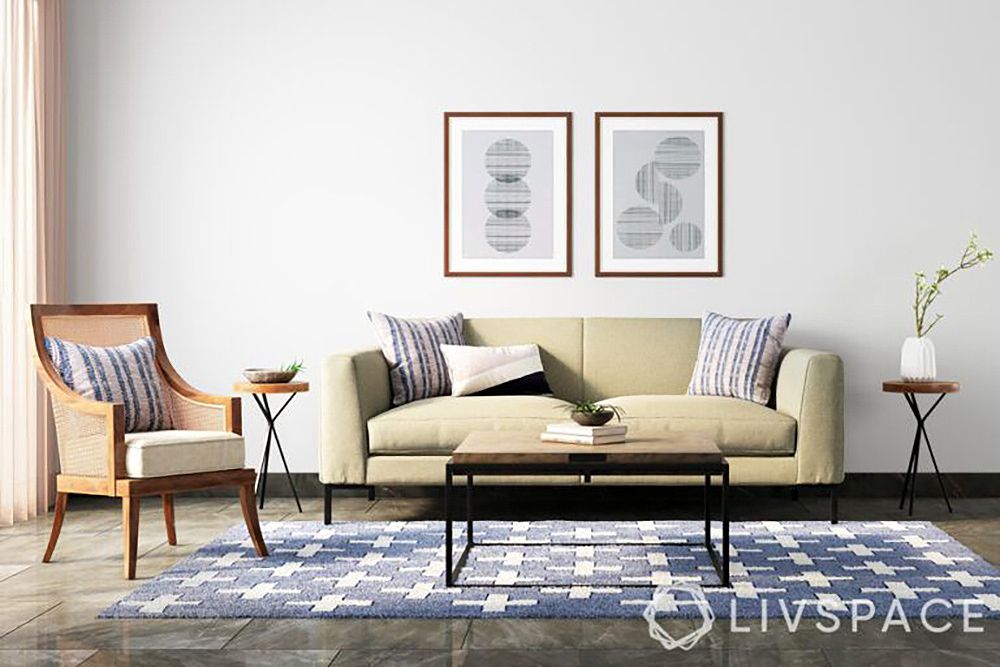 The most instant connection we make with Indian architecture and design is the Taj Mahal. We then move on to similar grand structures such as palaces and temples. Following suit, the furniture used in such traditional spaces was suitably bulky, yet still linked to a sense of prestige. Adopting this style of furniture into our homes soon became commonplace. Which you might have guessed, is not ideal for minimalist interior design.
However, our living spaces have shrunk to the size of 2-bedroom apartments now, so the furniture too must be adapted. Sleek furniture with visibly slim legs and sharp angles instead of curves indicate an acceptance of minimal design principles.
In short, if you want modern minimalist interiors, you'll need to lose that huge oval dining table or the bulky showcase that most Indian homes have!
#5: Bare Can Be Beautiful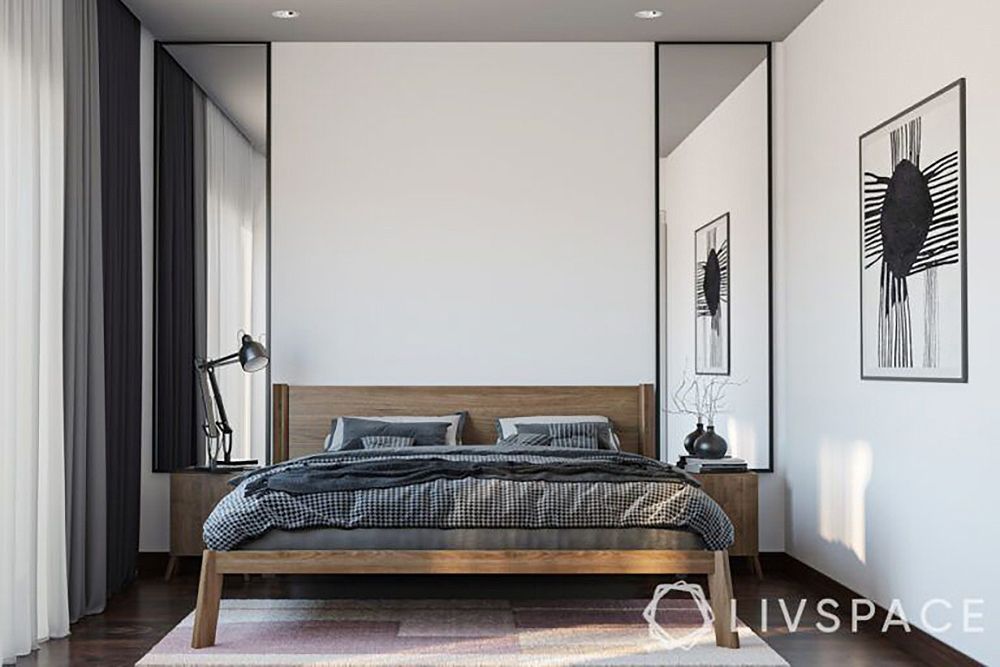 Bare walls are a rarity in Indian homes. If you leave a wall bare, your guests might actually think you are not done decorating! However, there is a slow but steady thrust towards clean walls that ensure that the statement piece of the room gets all the attention. So, you will now see Indian homes with a massive painting on only one wall in a room, while the rest remain bare.
#6: Choose Natural Fabrics and Indian Prints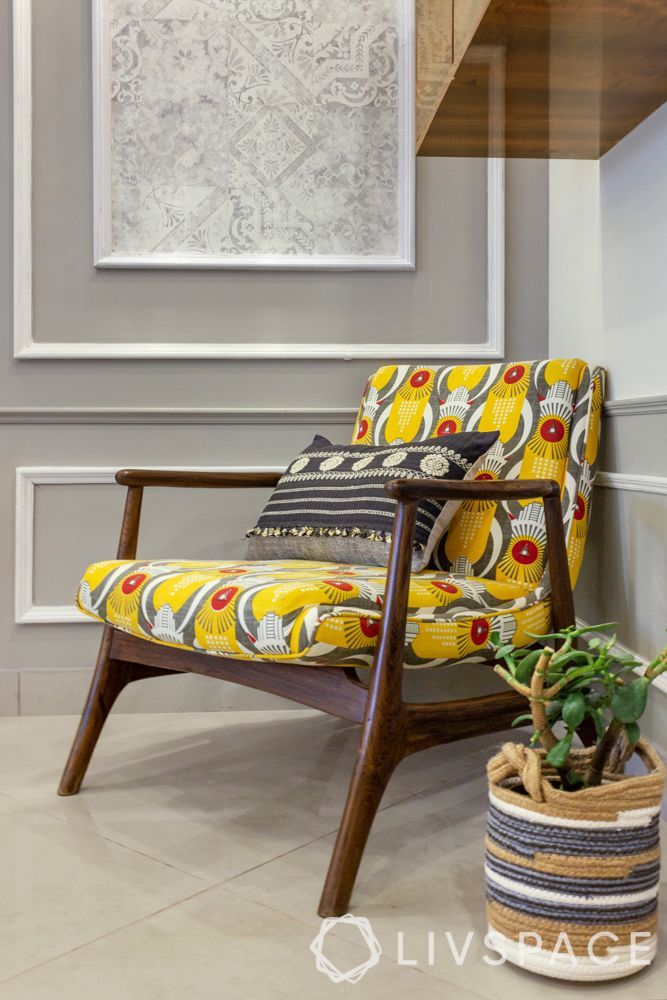 Making and wearing our own fabrics was something that defined patriotism during India's freedom struggle. Hence, coarse fabric like khadi is deeply associated with the concept of Spartan simplicity (closely related to minimalism) preached by Mahatma Gandhi. Using such natural and sustainable fabrics at home is a very desi way of being minimal.
Also, our culture is rich with regional prints and patterns like ikkat, buti, and warli. Using such prints and patterns is a very crucial part of being vocal for local that captures the spirit of minimalist interior design.
#7: Be Smart About Storage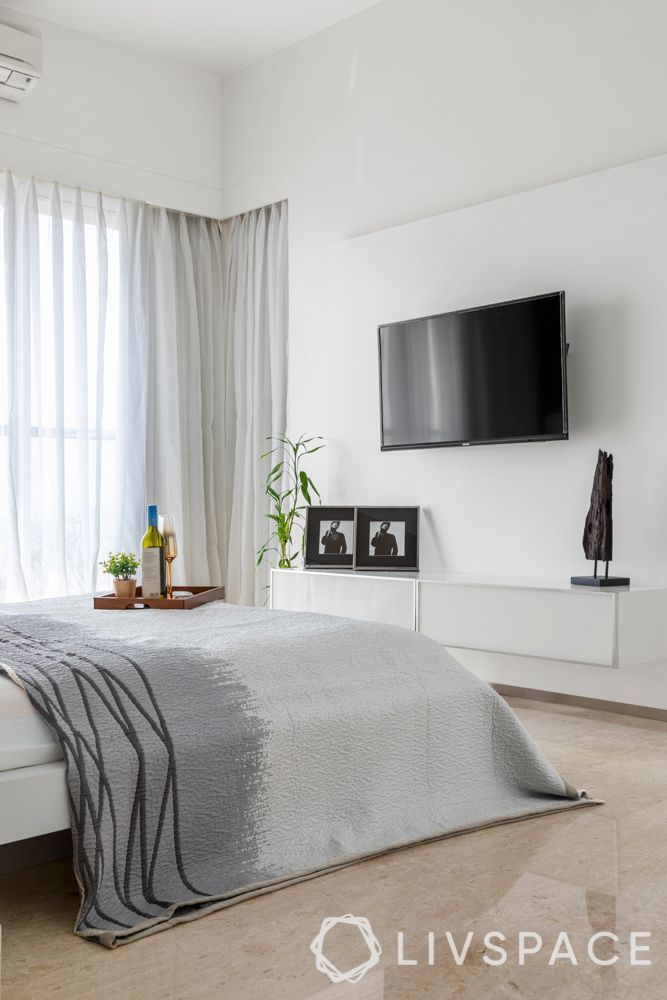 The fact of the matter is that Indian families will continue to preserve a certain number of things for posterity. It's difficult for us to embrace the use and throw mentality because we are not culturally inclined to do so.
However, it's possible to be smart about how we include storage within a home. Instead of lofts that eat up space, we can use multipurpose furniture or the space under the stairs for storage, for example.
Also Read: How to Design the Perfect Minimal Home That Is Also Indian?
What Are the Advantages and Disadvantages of Minimalist Interior Design in Indian Homes?
| | |
| --- | --- |
| Advantages | Disadvantages |
| Stripping down to the essentials can be a pocket-friendly option to design | It can be time-consuming to select the right furniture and decor pieces that balance both style and function |
| The less cluttered your space is, the easier it is to clean and maintain | May run the risk of looking plain or boring compared to the typical flair desi homes carry |
| Cutting down on design requires lesser material consumption, which can make minimalism relatively more environmentally-friendly | You might have to hold back from investing in decor items and furniture that breaks away from this design style, as it can clash with your overall theme |
Two Types of Indian Minimalist Homes That Are Common
#1: Traditional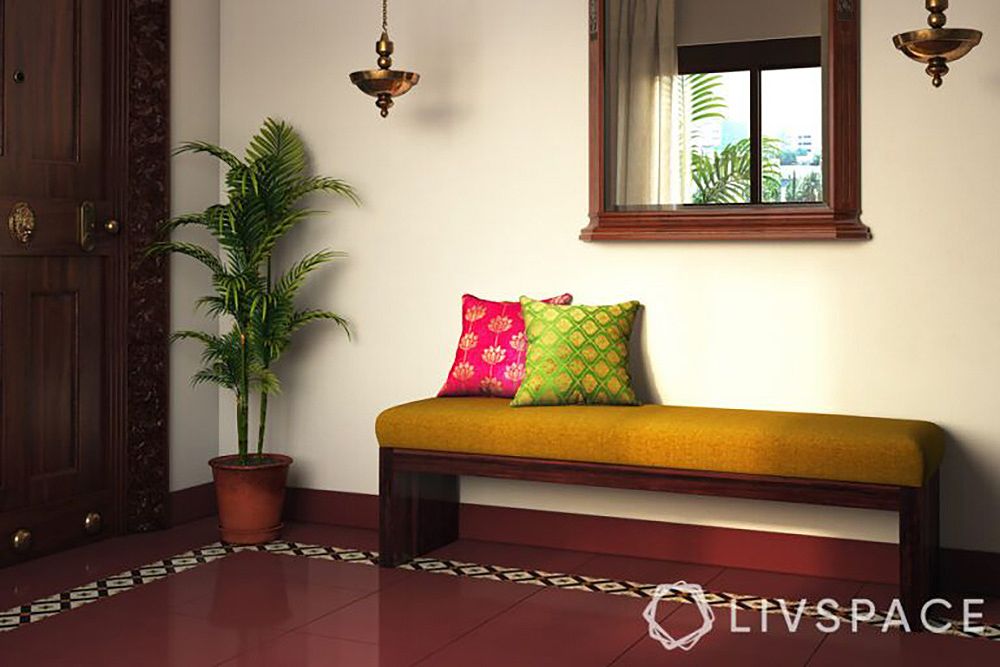 Even traditional Chettinad homes have elements of desi while being simplistic in form, with no clutter. In fact, you can take a few lessons in minimalist theme interior design from ethnic Chettinad architecture.
#2: Contemporary
Moving from the traditional to the contemporary Indian home, there's a stark difference. Graced with soft neutrals, minimal colour, and functional furniture, this is how an urban minimal home in India will look.
Browse Through These Minimalist House Designs From Livspace Homes for More Inspiration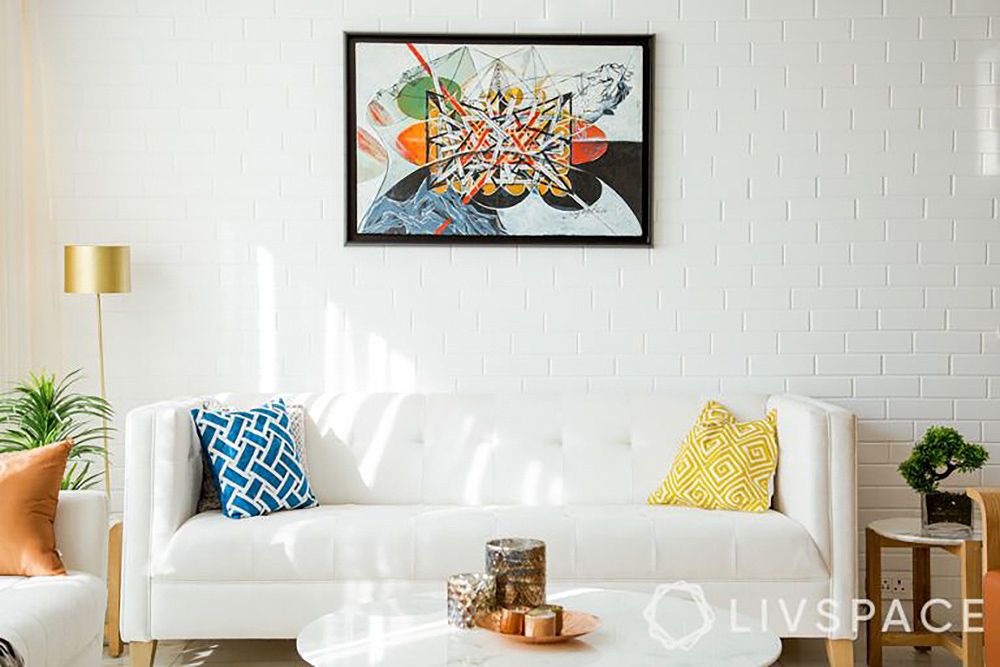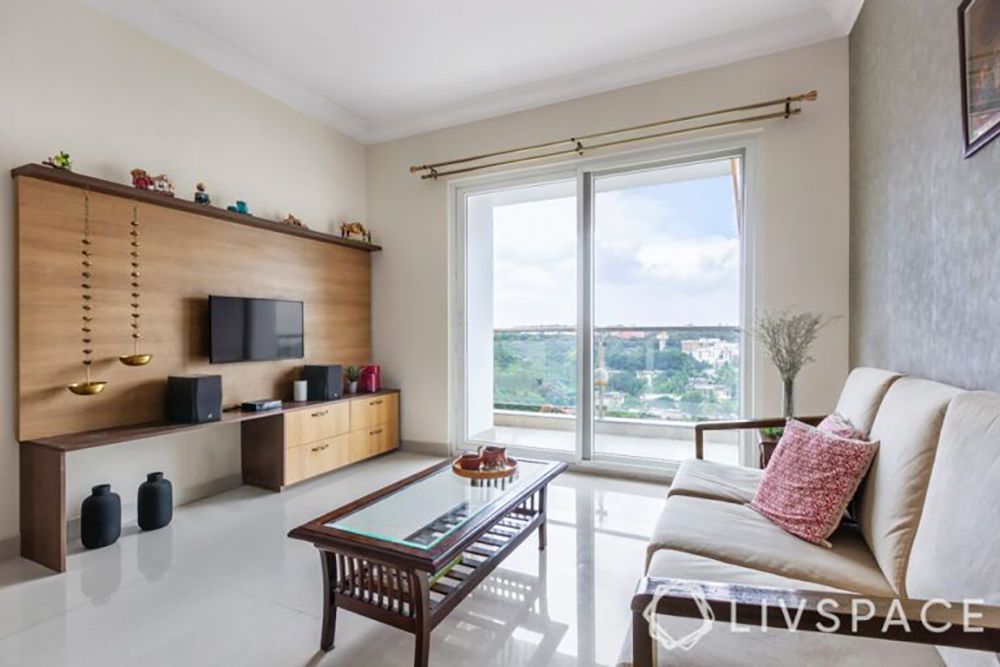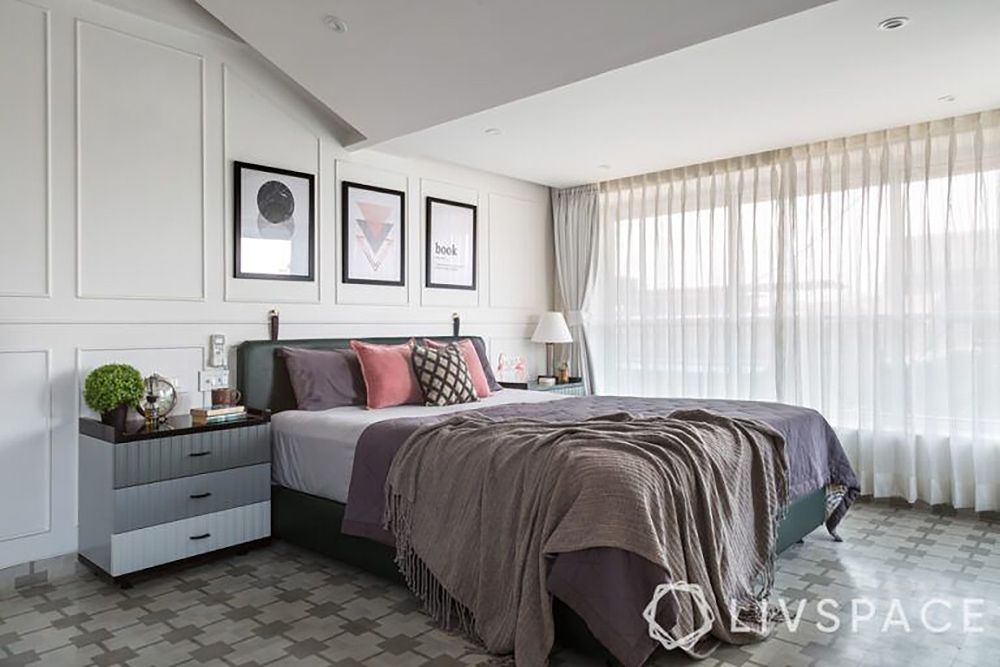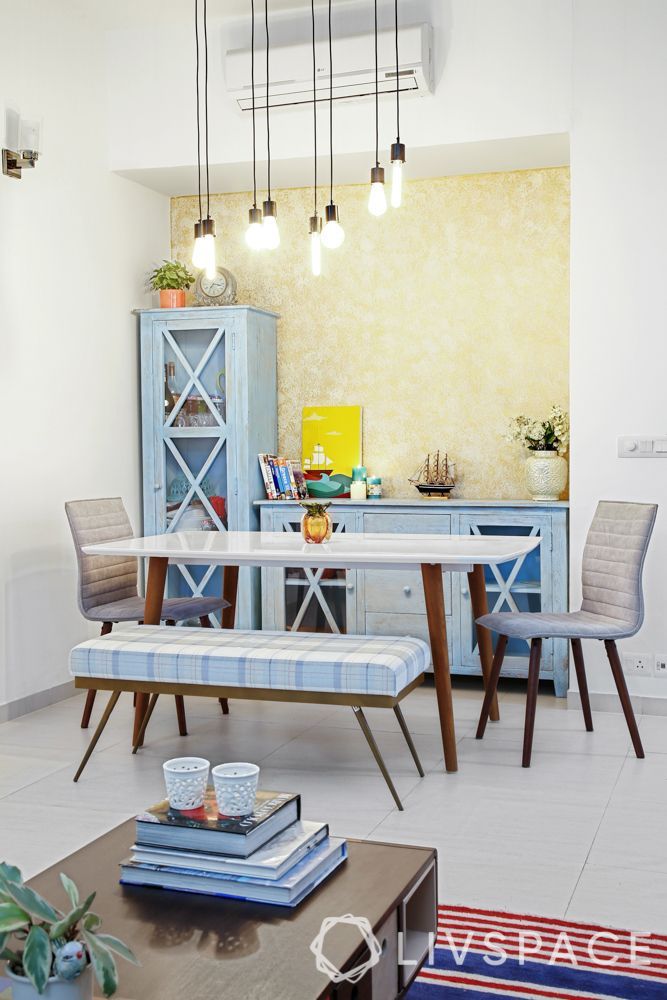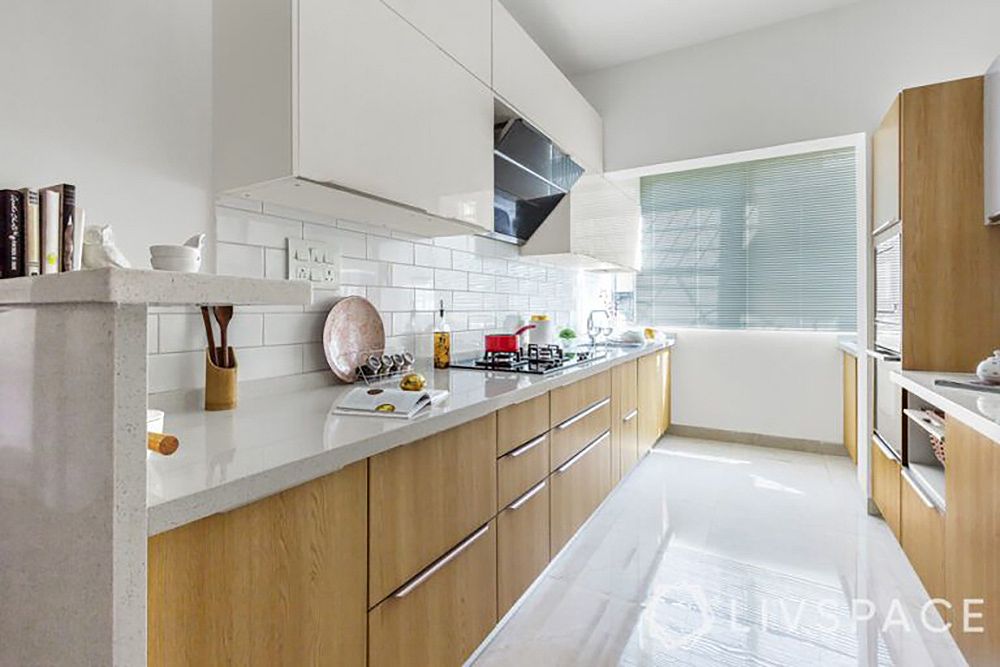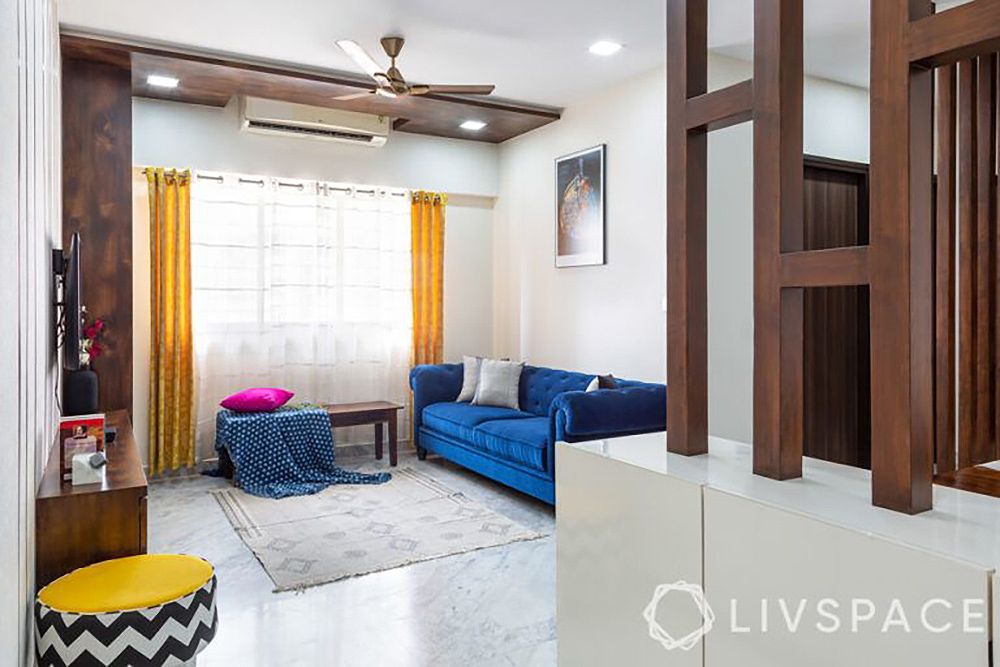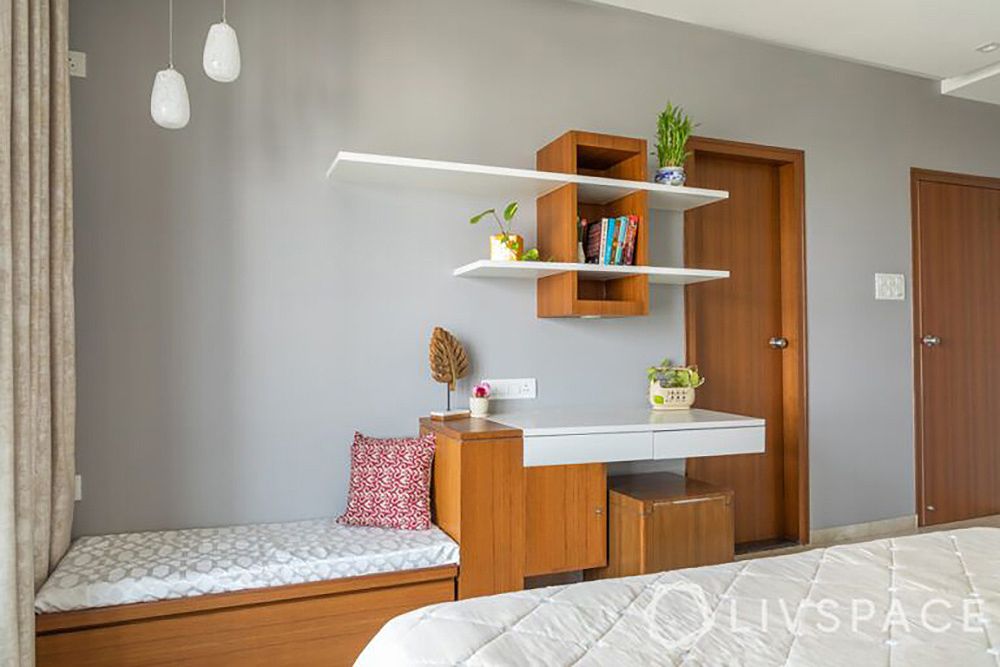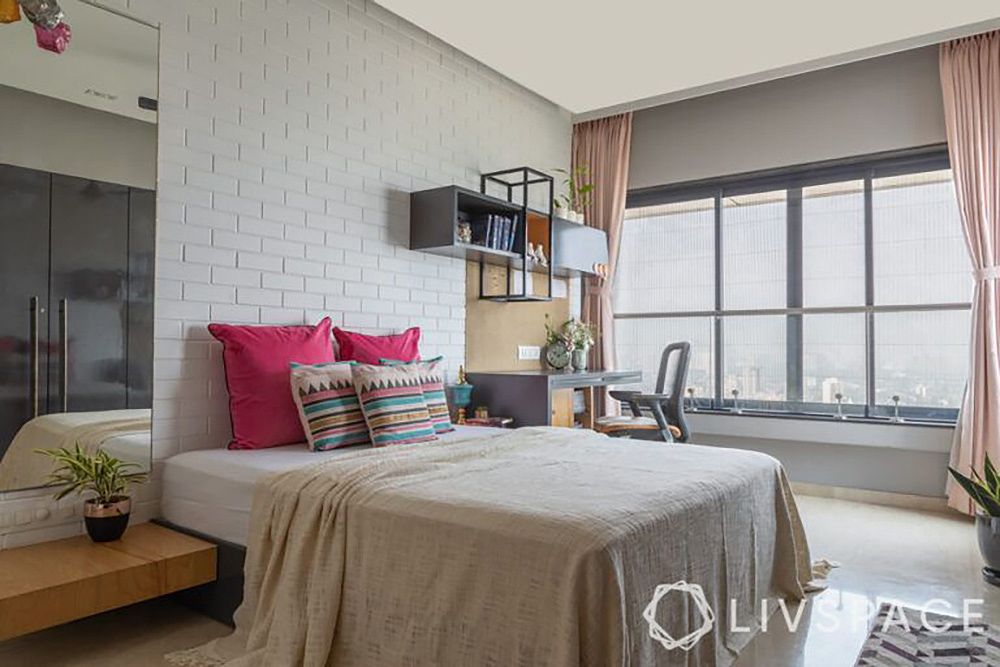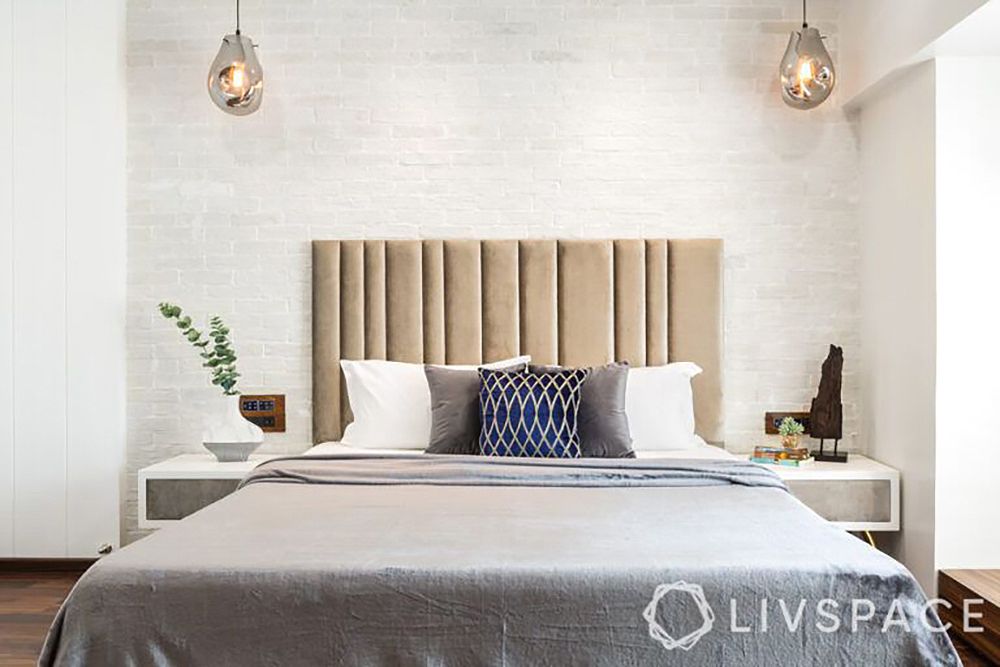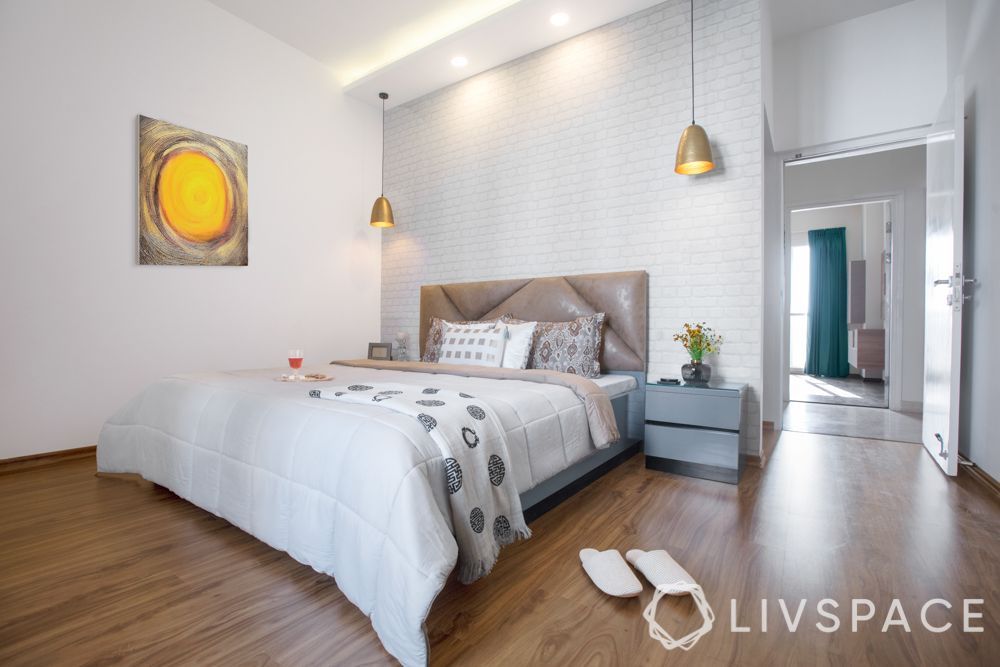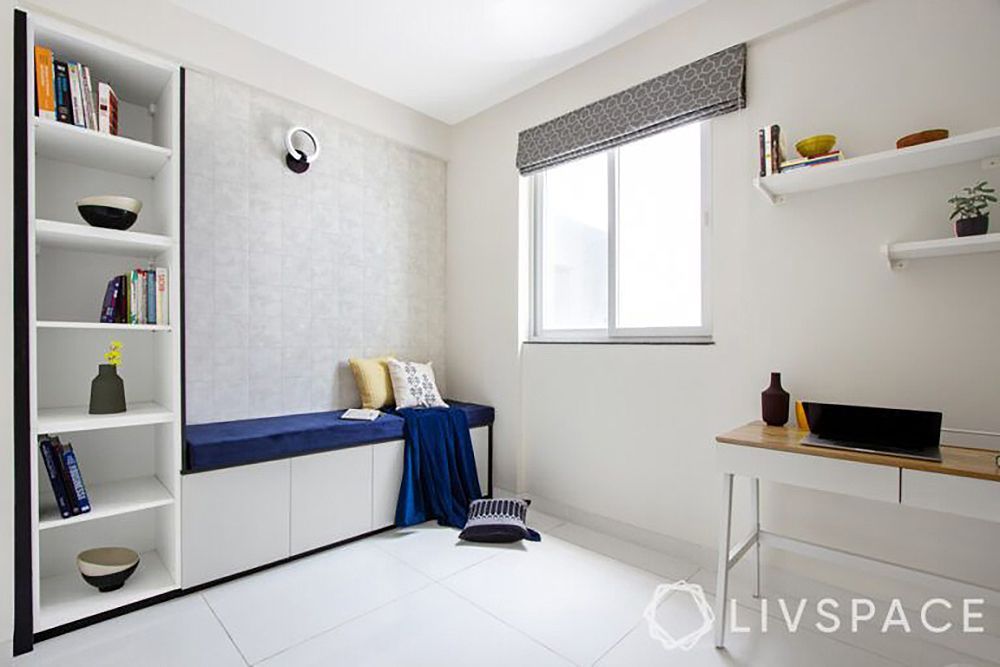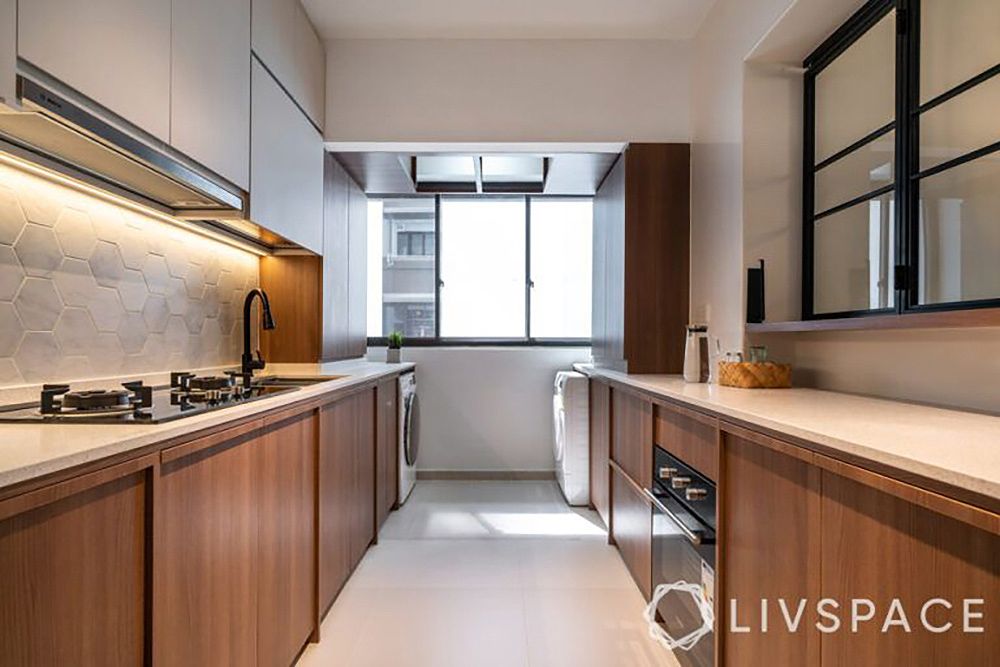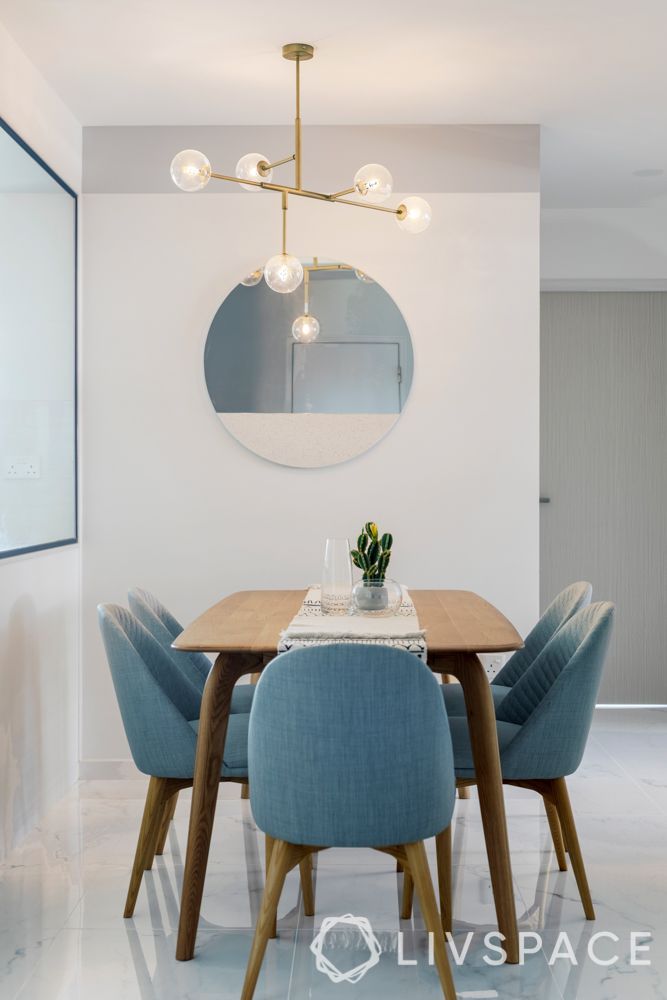 How Can Livspace Help You?
Check out this minimal home:
We hope you found these minimalist interior design ideas useful! If you want beautiful interiors for your home, then look no further. Book an online consultation with Livspace today.
Have any thoughts or suggestions you'd like to share with us? We're all ears! Drop us a line at editor@livspace.com. To know how our customers feel about working with us, check out these Livspace reviews for more details!
Disclaimer: All contents of the story are specific to the time of publication. Mentions of costs, budget, materials, finishes, and products from the Livspace catalogue can vary with reference to current rates. Talk to our designer for more details on pricing and availability.