A lot has been said about millennials! With an unholy love for coffee and travelling, we millennials are known for our desire to "never fit into the mould". Another thing that almost all millennials seem to love is the decluttering lifestyle. And why is that so? The rising costs? The lack of savings? Whatever be the reason, millennials are getting rid of clutter and opting for a minimalist house. So before we delve deeper into why this is so, let's first understand what minimalism is.
The Minimal Design Style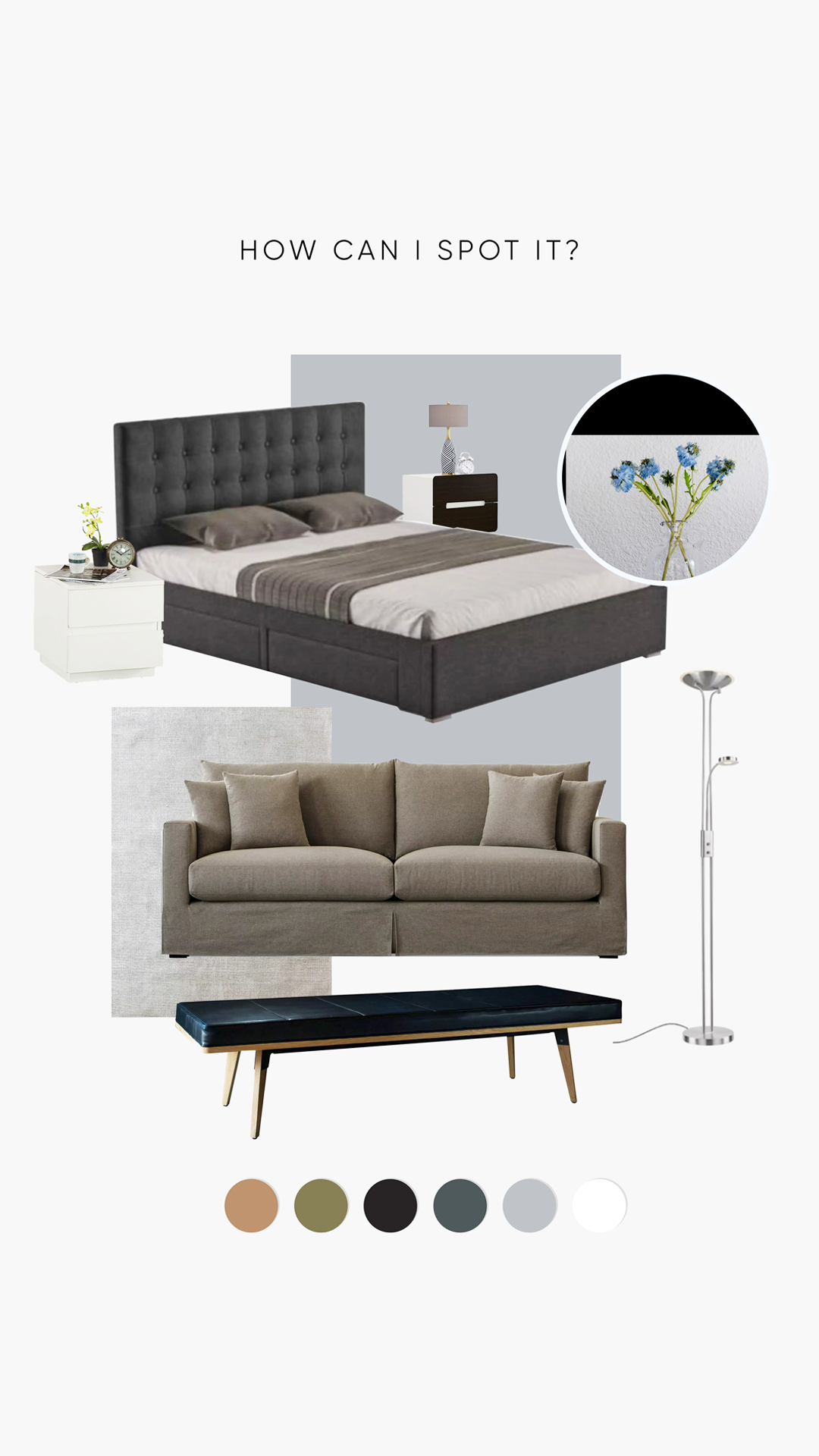 Colour Palette
Neutral and muted colours dominate this design style.
Monochromes are a favourite.
Materials
Chrome steel, glass, ceramics, wood.
The use of soft fabrics like wool adds a touch of warmth to this style.
Textures
Mix and match of textures.
Forms
Clean lines and flat surfaces.
In simple terms, the minimal design style refers to a lifestyle that is stripped to the bare minimum. There is no place for 'extra things' in the minimal way of life. Minimalism aims to break away from an excessive lifestyle and take you back to the roots. The motto behind this design style is "less is more". Simple and basic, a minimalist house interior is meant to have a calming effect and exude a peaceful aura.
What Does a Minimalist House Look Like?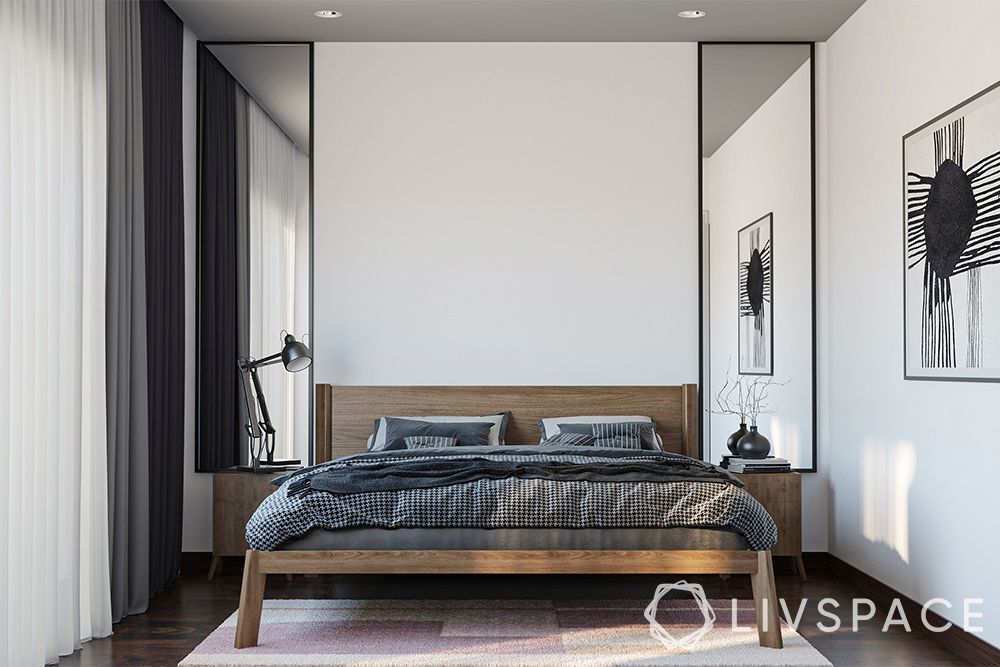 So is simple and minimal the same thing? Not really! The minimal design style is more than just a simple look. Just like any other style, it has certain features and guidelines that give it its distinctive look. So what are these features and how do you recognise a minimalist house?
Neutral colours – When going minimal, say NO to colours! A minimal home is dominated by neutral colours, usually monochromes. Whites, complemented by greys and neutrals, dominate this colour palette.
Open spaces – As we mentioned earlier, minimalism is all about the decluttering lifestyle. This design style depends heavily on the look that an empty space creates in conjunction with simple design elements. So, if you find a home that has open spaces and only the bare necessities, know that you have met a minimalist!
Clean lines – In a minimalist house, simplicity stands out! The entire look is dominated by clean, defined lines. The idea here is to create a look that focuses on functionality.
Focal point – While decluttering is key, it's equally important to create a focal point to tie in the look. A single standout piece prevents a minimally designed home from looking bland and boring.
What Would a Minimal Home Look Like in India?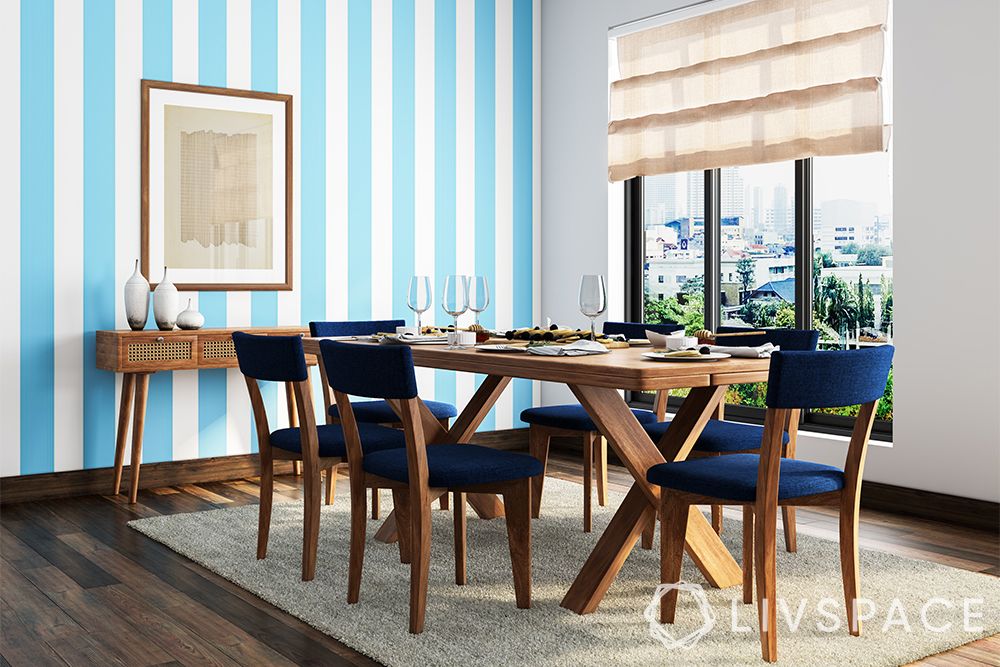 Vibrant colours and drama – we Indians love both! But does that mean we dislike minimalism? Not at all! Millennial Indians are increasingly opting for a clean and minimal look for their homes. But just like our food, we have to add a dash of tadka to this decor style. So here's how a minimal home looks like in India.
Colour as a focal point – Minimalist interior design talks about creating a single focal point. And Indians love colours. So we went ahead and combined the two! In a minimal Indian home, you'll ideally find a solid colour that acts as the focal point.
The natural look – Indian minimalism is based on the Gandhian principles of simplicity. So the design style preaches the use of natural fabrics like khadi and regional prints like warli and ikkat.
Storage – Storage is a big no-no in minimalism as it goes against the principles of decluttering. But Indians can never live without storage! So, the trick is to be smart about it. In an Indian minimal home, storage is cleverly hidden under beds and staircases.
Why do Millennials Love Minimalism in Their Lifestyles?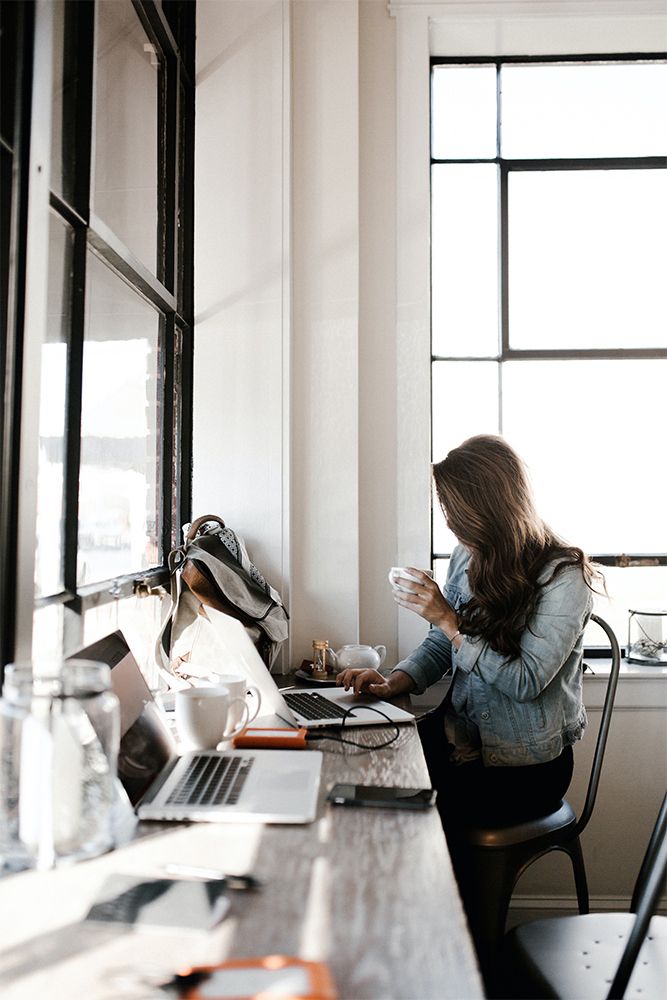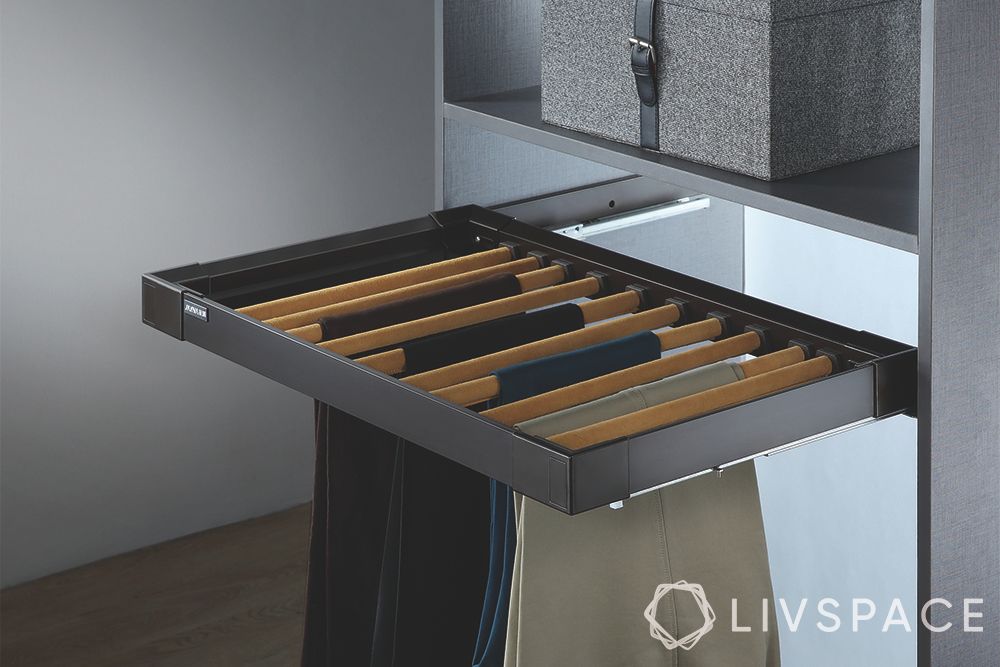 So, irrespective of the country they come from, millennials love minimalism. Why is that so? This desire for a minimalist house is as much a lifestyle choice as it is a result of circumstances. According to many studies, millennials earn 20% less than what their parents did. So when earnings are less and almost zero savings, minimalism is the only choice. Moreover, the average millennial has almost no time for home maintenance. So, designing interiors that are easy to maintain is a must!
But these are not the only reasons. Millennials are the first generation to enjoy the holistic benefits of technology. We live in a world that is virtually connected, with no borders. A hotel can be home for us and a cafe, our office. Considering the transient nature of our lives, very few millennials choose to hoard materialistic objects that tie them down to one place.
Climate-consciousness is another very distinctive aspect of millennial behaviour. And the popularity of this lifestyle is slowly increasing as more and more millennials are beginning to understand the role of their carbon footprints.
How to Design a Minimalist House?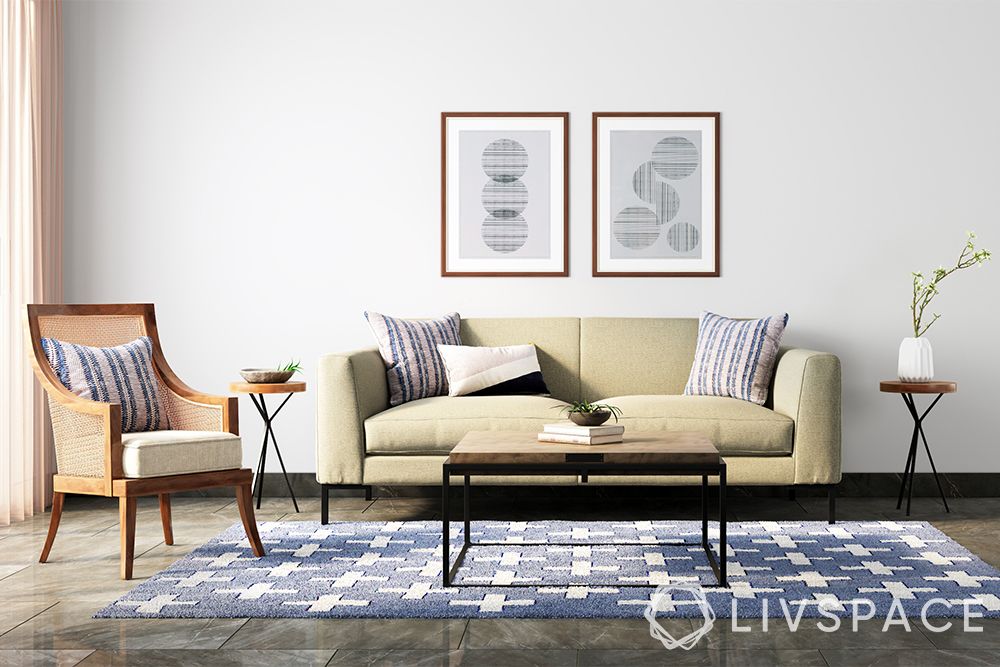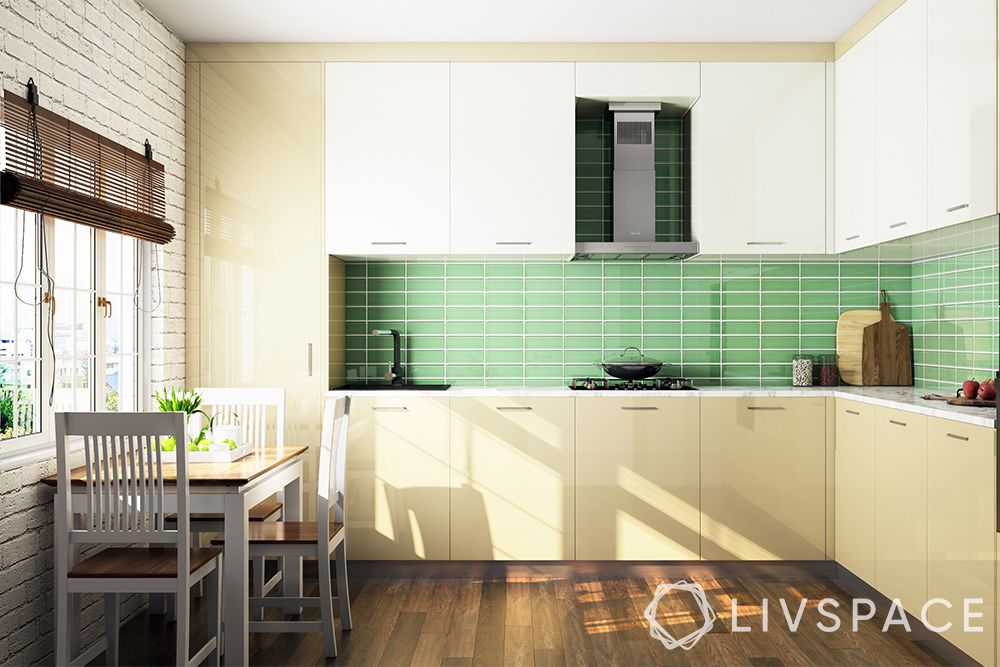 So, how do you design a minimalist house? Believe us, it's not that tough! Here are a few pointers that can help you nail the look.
Choose white as the base colour for your home interiors. You can either complement it with other subtle colours like grey and cream or choose to add a pop with a single, solid colour.
Remove ALL the clutter. A simple way to do this is to follow the 90/90 rule. For every item, ask yourself, "have I used this in the last 90 days?" and "will I use it in the next 90 days?". If your answer is no to both questions, get rid of the item.
While choosing furniture, look for ones that have clean lines and flat surfaces. The look should be more angular and edgy.
Don't forget to create a focal point. You can either do this with the help of a solid colour or a standout piece of furniture.
Minimal does not mean boring and drab. Experiment with textures and materials like wool and linen to add a warm vibe.
5 Millennial-approved Minimal Homes
Looking for some inspiration? Check out our favourite minimalist house interiors!
#1: Who said you can't have colours?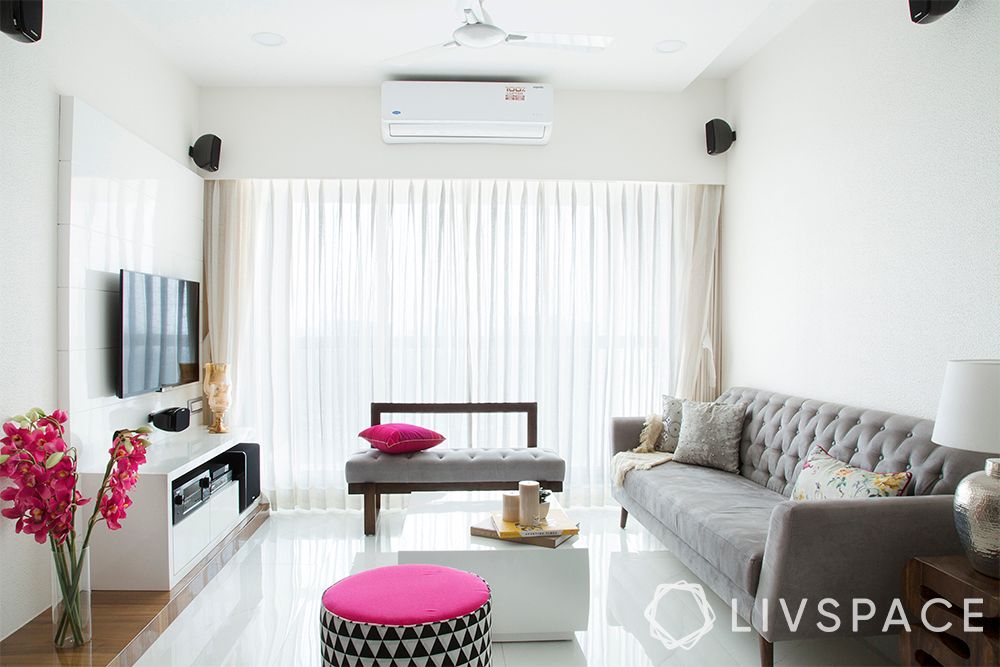 This minimalist house is the perfect example of Indian minimalism! While the colour palette is subtle, dominated by whites and greys, the bright pink pouffe and cushion help in creating a focal point while adding a vibrant dash of colour.
#2: Beauty lies in simplicity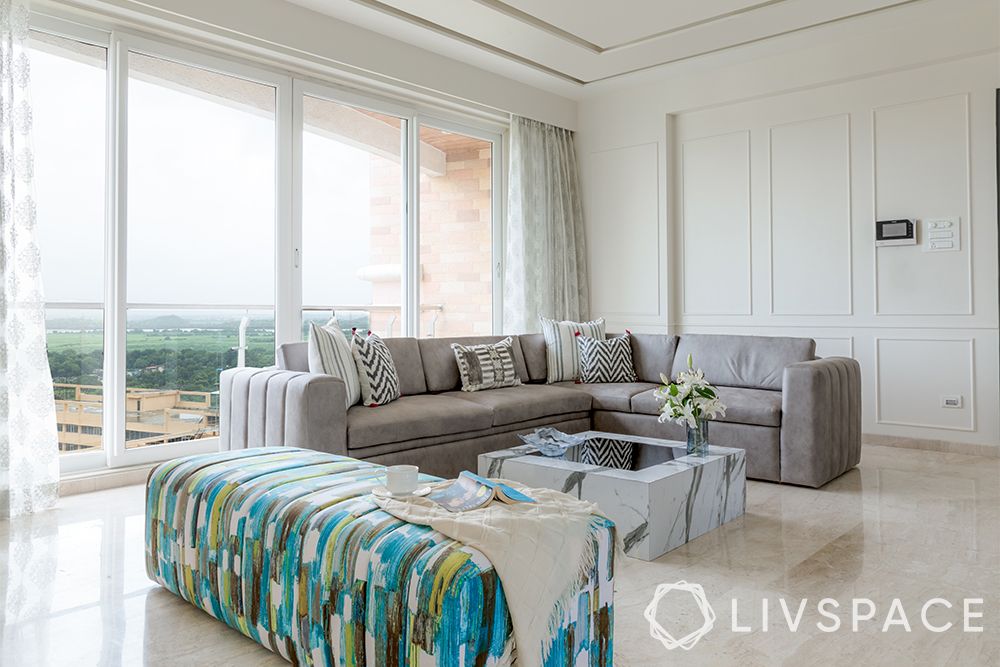 A spacious and uncluttered home is a beautiful home. This modern minimalist house shows how clutter-free design is the base for the minimal design style. The large living room is kept simple with only a sofa set and a centre table. The ceiling-to-floor windows that allow abundant natural light are the showstoppers.
#3: Warm and welcoming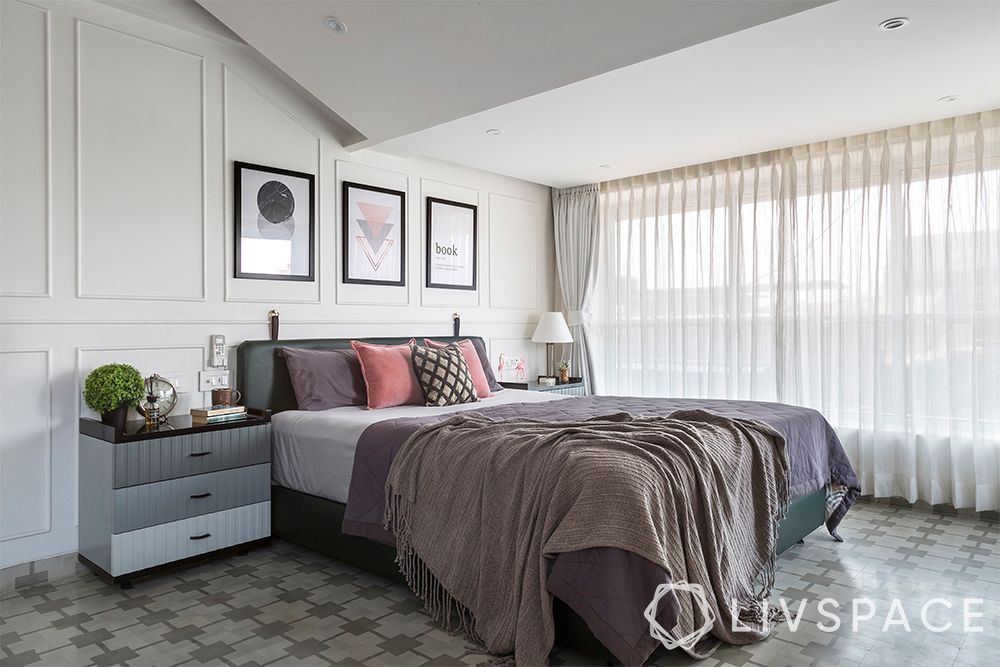 This bedroom is simple yet so stunning! While the room in itself is sparsely furnished, the textured walls and linoleum flooring add some drama. Combined with the bed, this bedroom exudes warmth!
#4: Timeless in white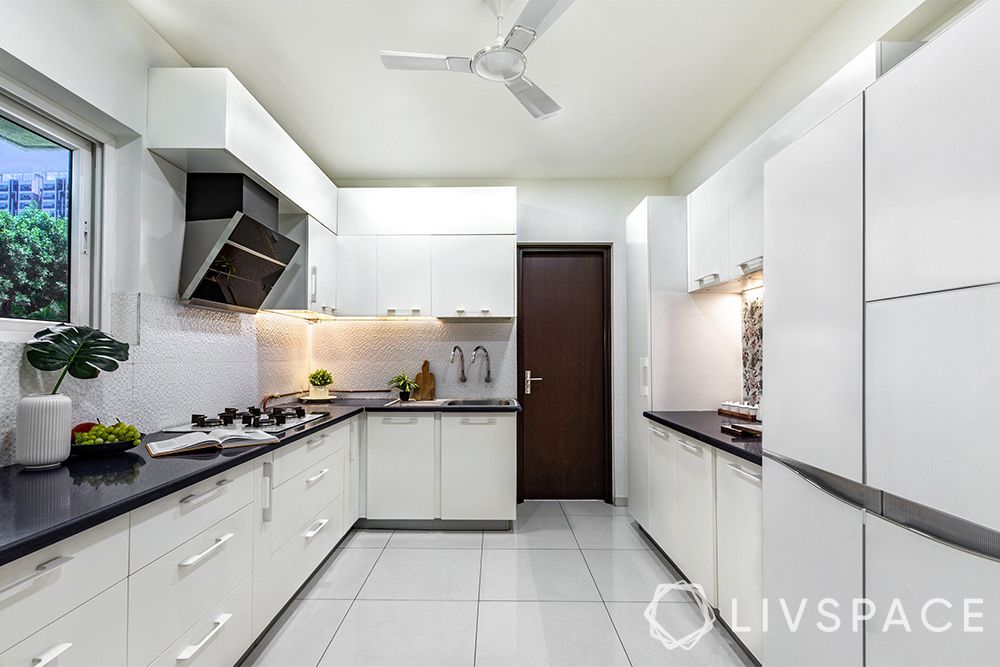 If you are planning on a minimalist house design, don't forget to steal some tips from this kitchen design! The all-white theme is not only beautifully minimal, but it also makes the kitchen look large and spacious. You can also choose to add a dash of colour with the help of a patterned backsplash.
#5: Just the bed and nothing else!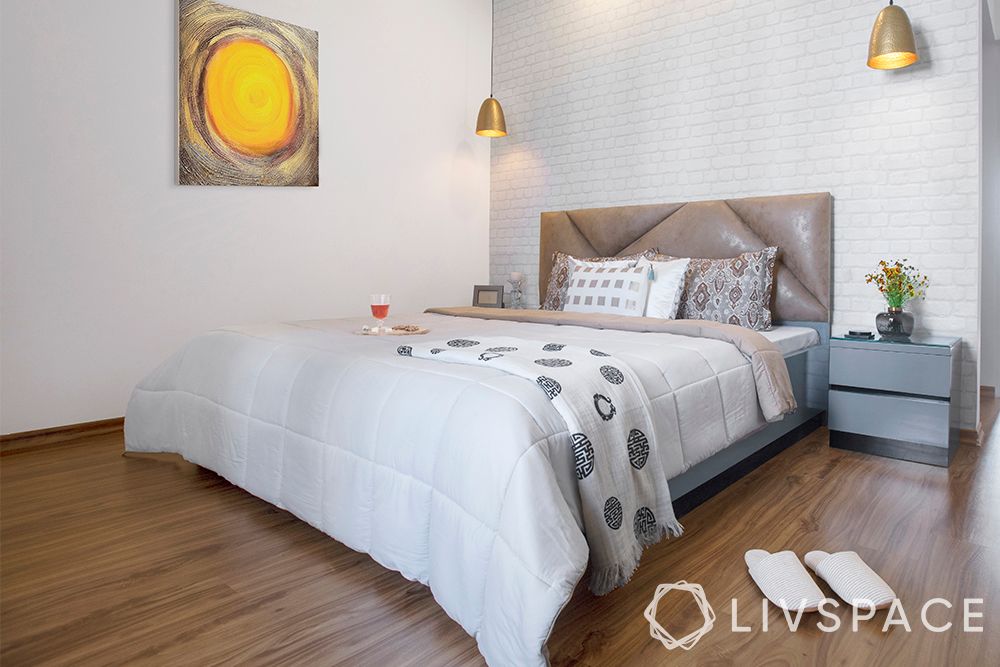 If this was our bedroom, we would probably never get out of bed! The bedroom is sparse and basic, with the bed dominating the look. However, the tufted headboard, the warm wooden flooring and the pendant lights make this room look warm and inviting.
Minimalism isn't just a design fad! It's a sustainable way of life that will surely rise in popularity in the years to come. If you are a millennial and love the minimalist house design as much as we do, then check out these minimal homes designed by Livspace.
We love hearing from you! Write to us with your comments and suggestions at editor@livspace.com.